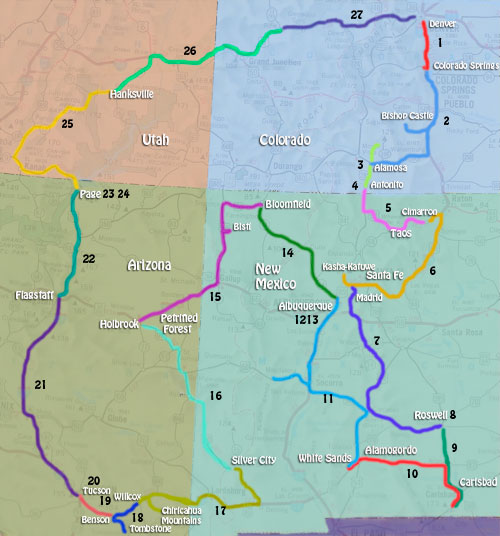 This was the longest time I have been away on a trip and I spent a fair amount of time planning the route which included some old favorites and some new ones . I took with me a Nikon D300 as the main camera with a D200 in reserve. Lenses included a Sigma 12-24, Nikon 18-200 VR, Nikon 70-300 VR and a Nikon 105 Macro.
A second main camera was the Casio F1 which was used for standard and slo-mo video footage and I sometimes used the 60 frames per second still function. For sound effects I used an Edirol R9 portable digital recorder.
To ensure the safety of the images I used a belt and several braces technique . Images were saved in several different ways. First they were downloaded onto a Asus EeePC tiny laptop where they were viewed with Nikon View. A copy of the images was saved on a small portable hard disk and DVD's burnt on a portable recorder. I also saved images on an Epson P2000 (until I ran out of space) and Vosonic VP8860. Had a problem with the latter when my cards would not fit properly but having the Asus enabled me to copy them via USB.
The distance covered was about 6000 miles and about 8500 individual images were shot on the d300 and Casio. In addition a further 7500 pics were shot on the D200 and D300 using time lapse techniques. The casio was used to record 240 video clips (standard and Slo-mo) and about 70 recordings were made with the Edirol R9.
If you click on any image there will be a larger version with more details (except the Signs page).
At last all the pages are now online. It has taken longer than I thought so all I have to do now is look at the video,sound and time lapse stuff!!
Most images are loaded into PS as raw files (even jpegs) for processing. Many of the Antelope Canyon raw files were better when loaded into Nikon Capture.