City 3 Southampton 1
Oct 29th 2019 att.37,143
Carabao Cup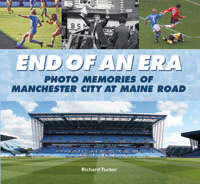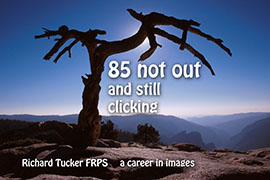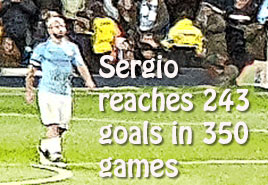 With City closing all the third tiers I was moved a lot lower and not in an ideal position for taking pics so I thought I would see how my phone performed on the day.
It was an easy win for City despite making nine changes from the Villa game. Phil Foden started and there was a debut for Tommy Doyle grandson of Mike Doyle and Glyn Pardoe. and there was a very late first appearance for Bernabe. Doyle did quite well really fitting into the team and showing some of his skills.
With City having almost 80% possession it was just a matter of being patient and waiting for the goals to come. Otamendi scored with a header from a Benardo cross following a corner and Aguero notched two from close range to bring his total for the season to 12. At three nil City relaxed a bit and Southampton actually came into our half - disgraceful! They did score to lift a surprisingly high number of visiting fans after their massive defeat last weekend, Bravo had hardly anything to do on his second outing this season. The defence coped with the odd attack and the main issue was breaking through the visiting defence determined on keeping the score down.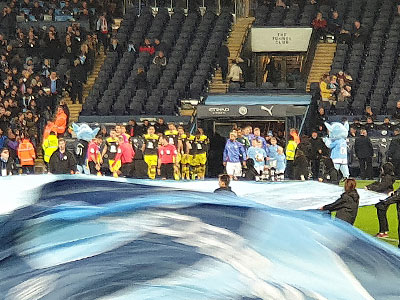 City made 9 changes - debut for Harry Doyle and start for Foden and Angelino. Two strikers in Jesus and Aguero in the team
There were far more visiting fans then I thought would be there after their big defeat against Leicester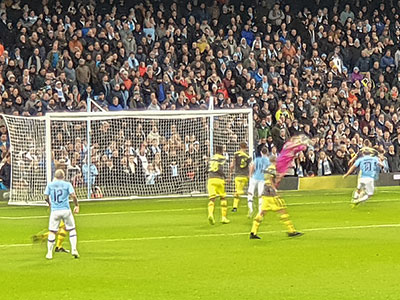 Aguero passes to Mahrez who shoots over
McCarthy saves from Mahrez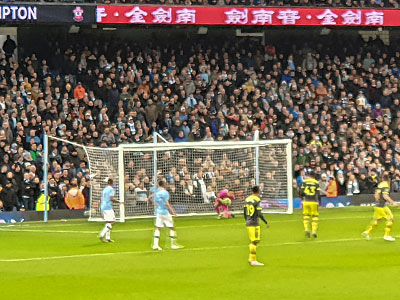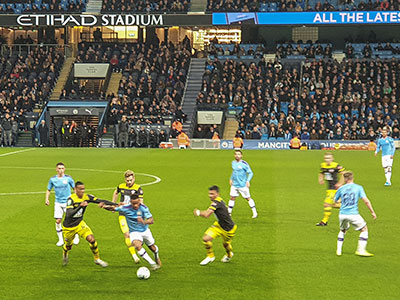 The keeper saves from Angelino following a corner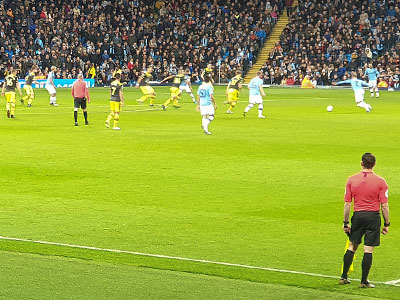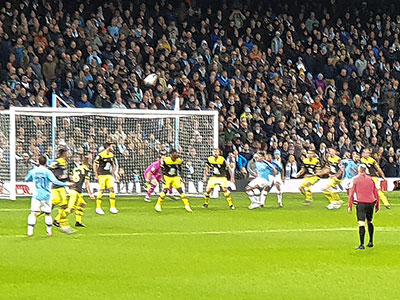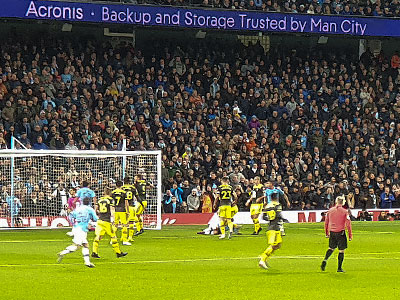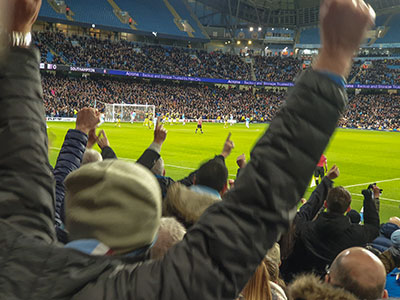 ..... and a chip from Benardo finds the head of Otamendi who scores after 20 minutes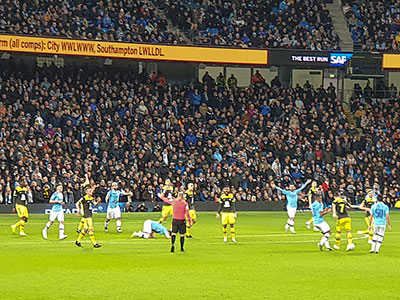 The City players celebrate that vital first goal
City win a free kick when Jesus is brought down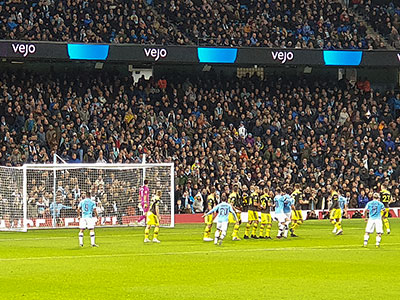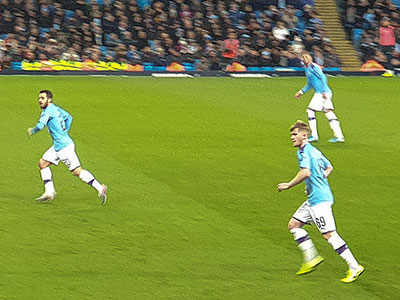 Tommy Doyle (69) on the go
City fail to score from the free kick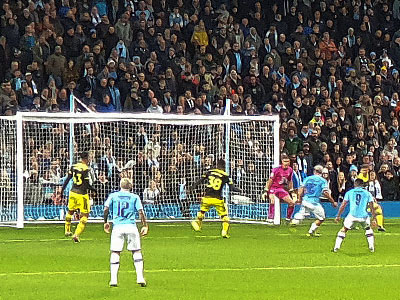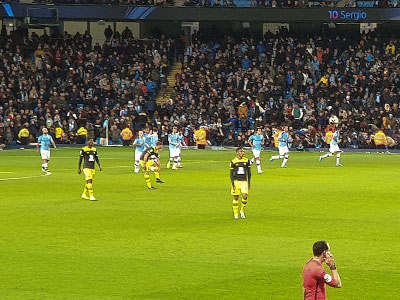 On 38 minutes a cross from Walker is met by Aguero who scores to make it two nil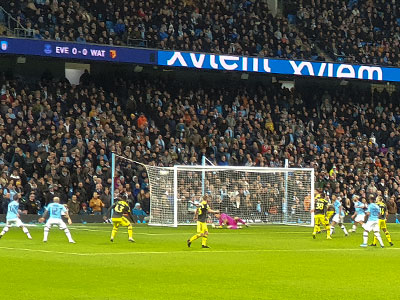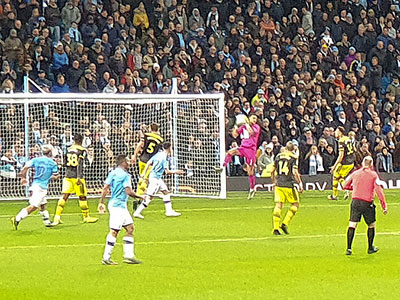 McCarthy saves from Mahrez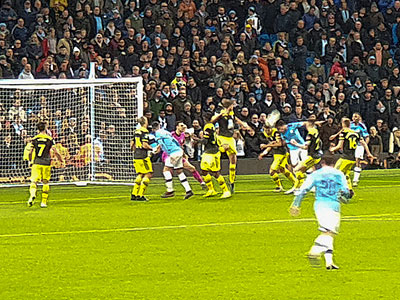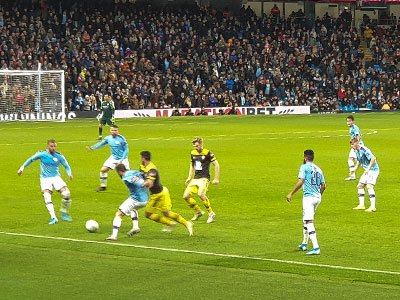 City clear early in the second half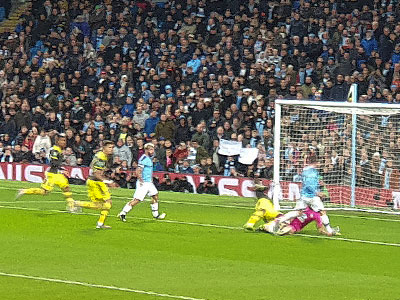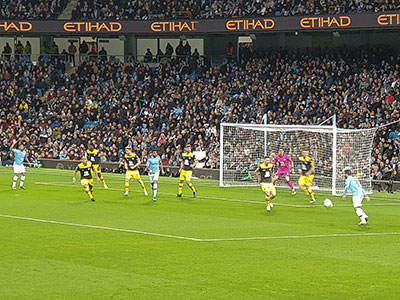 Benardo has an effort saved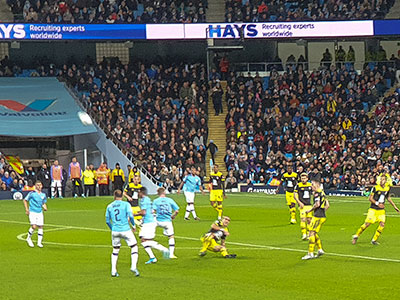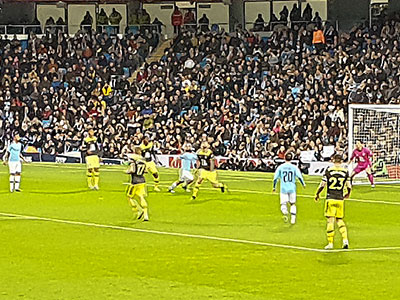 Doyle's 's run is blocked
After a shot from Mahrez was blocked Aguero was quick to react scoring from close range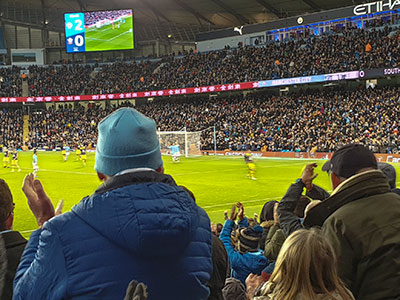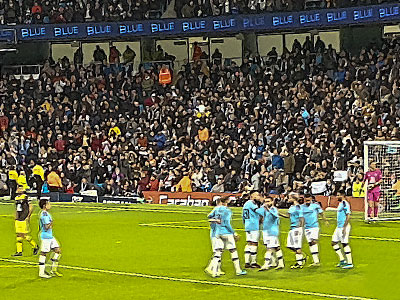 City fans and players celebrate the three nil lead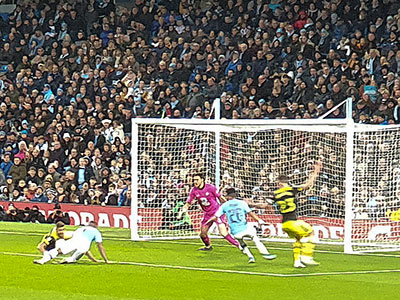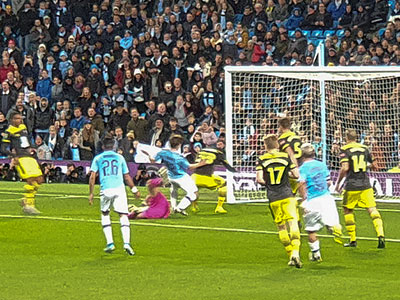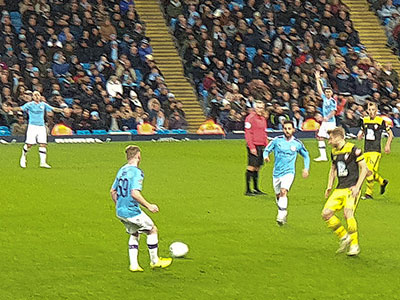 City fail to add to their score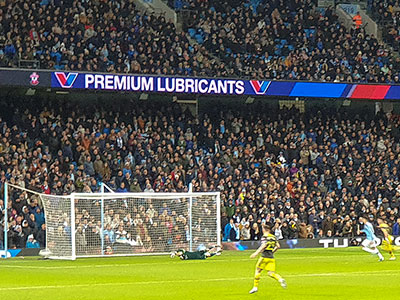 Bravo actually has to make a save - from Boufal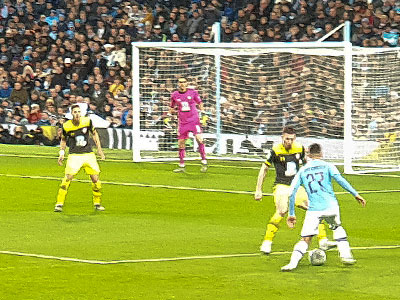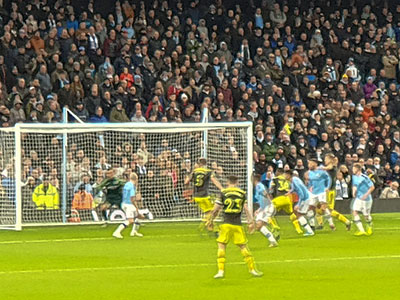 Cancelo coming on for Walker attacks down the right wing
The Saints actually have another corner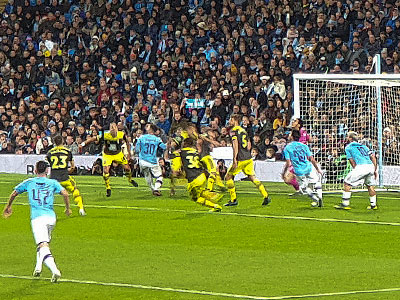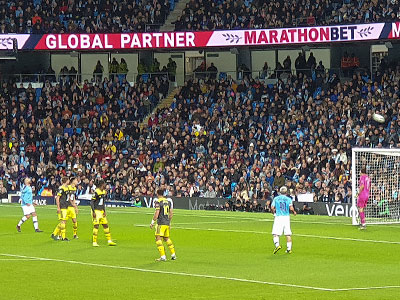 Southampton clear a City corner
Foden shoots over the bar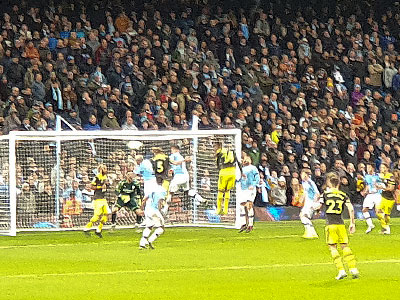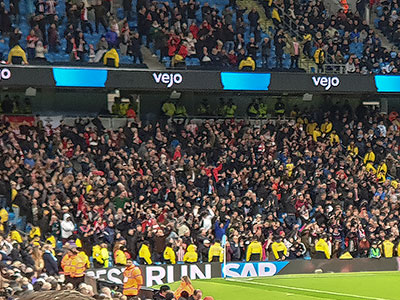 On 75 minutes Southampton get another corner and this time Stephens scores with a header and the visiting fans have something to shout about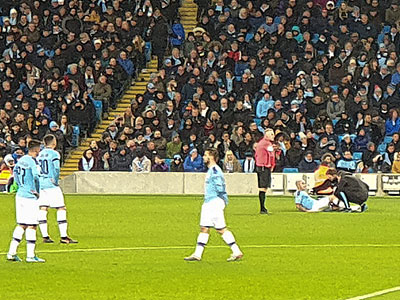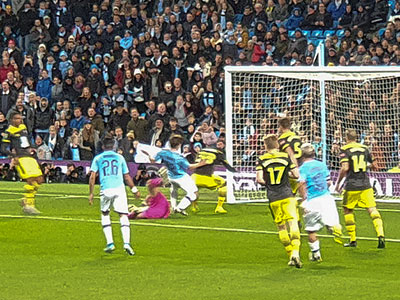 Oh dear! Angelino is injured and is subbed by Stones
City foiled yet again and its soon full time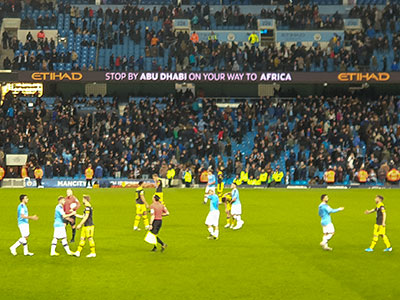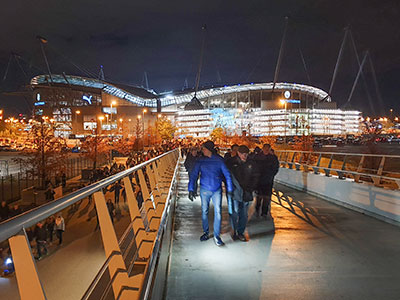 Well that's yet another League Cup win for City
A glimpse of the past for Tommy Doyle!
Mike Doyle heads clear against Spurs in the famous
Ballet on Ice game back in December 1967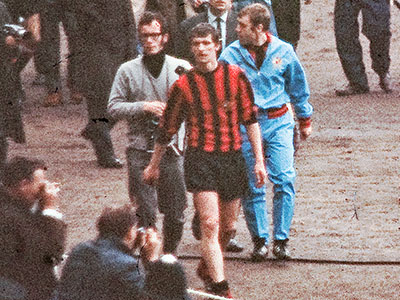 Mike Doyle after the 1969 Cup Final against Leicester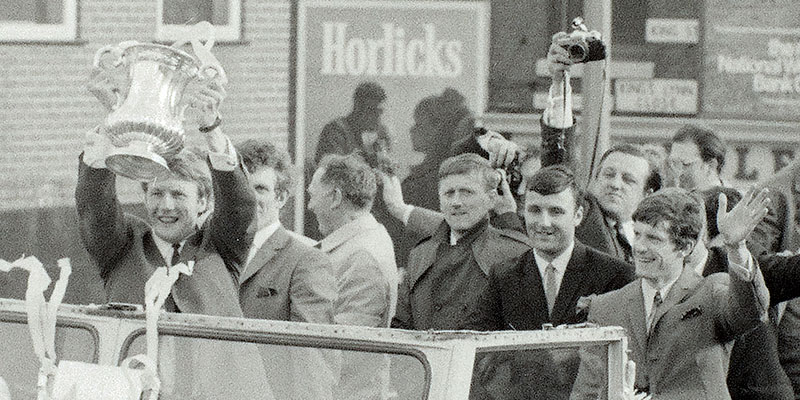 On the bus coming through Didsbury after the Cup Final win - on the right Mike Doyle - Tommy's paternal grandfather and
Glyn Pardoe his maternal grandfather
team
Bravo 7.5: Walker 7 (Cancelo) ,Otamendi 7.5, Garcia 7,5, Angelino 6.5 (Stones), Benardo 7, Doyle 7, Foden 7, Mahrez 7.5, Jesus 6.5 (Bernabe), Aguero 7.5