City 3 Aston Villa 0
Oct 26th 2019 att.54,506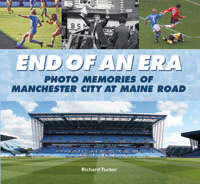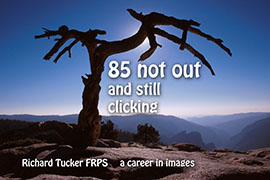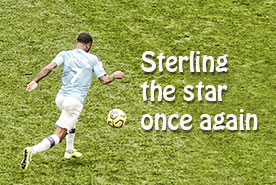 After a goalless first half Sterling caught the late returning fans napping as he scored in 20 seconds at the start of the second half. A long kick by Ederson was nodded onto Sterling who did the business. Villa defended well in the first half and though City had some near misses they could not find the net failing to find that extra spark in their game. The improvement in the second half brought us the goals despite VAR raising its ugly head once more. So City move back to second.
Late in the game we had a mini disaster when Fernandinho got a red card for two yellows so he will miss the Southampton game next Tuesday. What a shame it was his 200th league game for City.
Good to see some time by Angelino who came on for Mendy. Foden showed a lot of his skills when he came on for De Bruyne and I am sure he will start on Tuesday. Ederson made a few good saves and had the assist for Sterling's effort but I wish he would use the long kick a bit more often. Canelo looks like the best of the fullbacks and we now know the reason for Zinchenko's absence.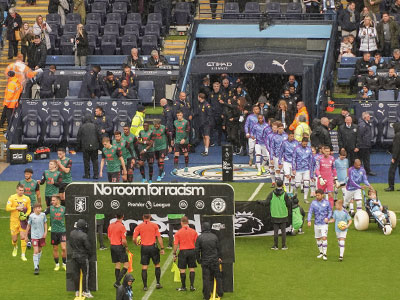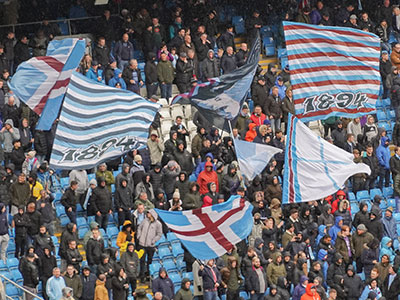 City made several changes from the Atalanta win. Cancelo came in for Walker - Jesus for Aguero and Benardo for Mahrez. Stones was in for the injured Rodrigo and Silva came in for Foden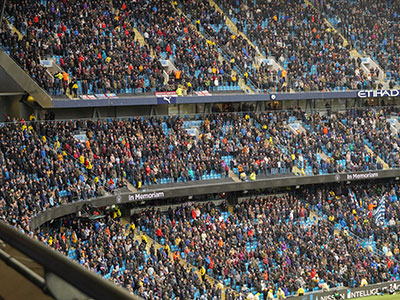 There were quite a few Villa fans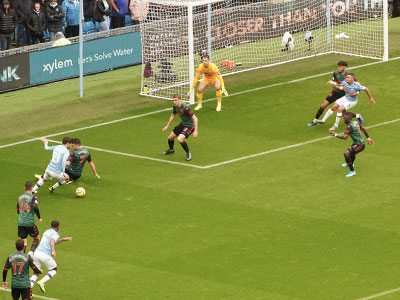 Silva starts an attack which......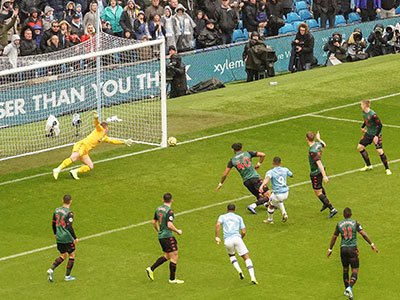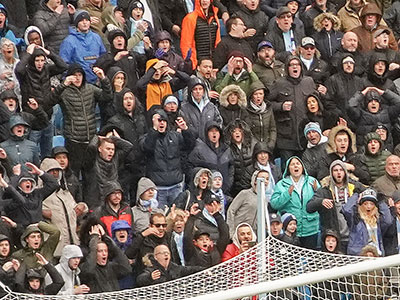 ....ends with a near miss by Jesus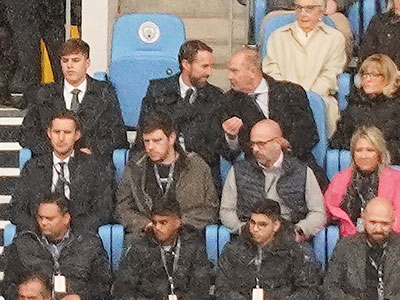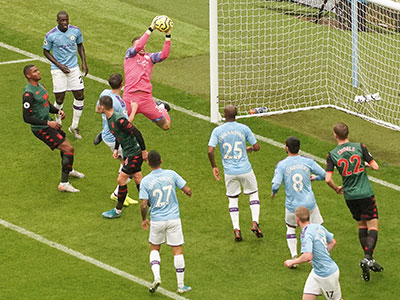 Spotted the England Manager but did not see a certain
Royal Villa fan!
Ederson has some early work to do.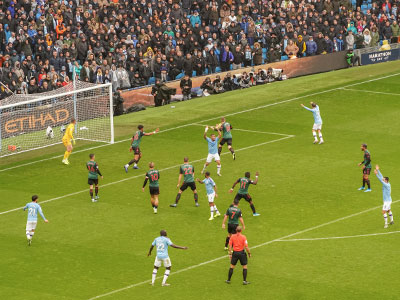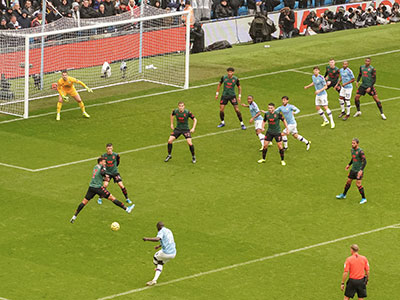 City appeal for a hand ball but no penalty!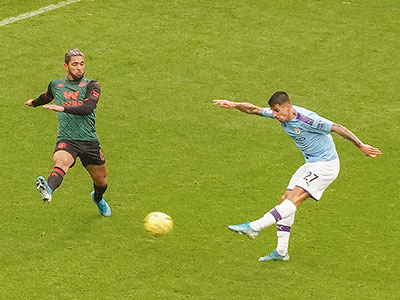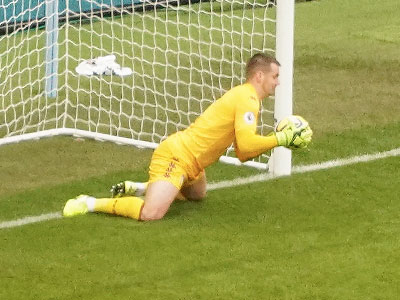 Cancelo has an effort saved by the keeper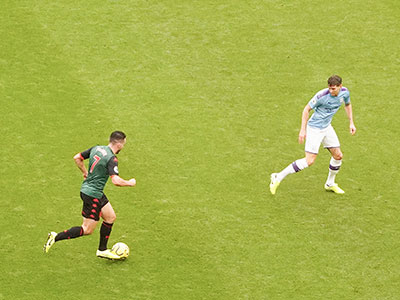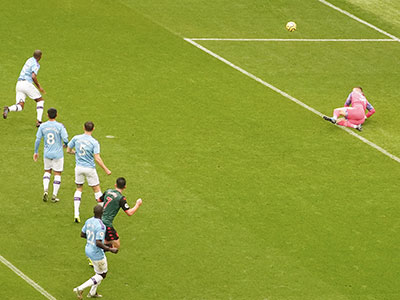 Stones gives the ball away to McGinn who shoots but Ederson pushes the ball away saving the day....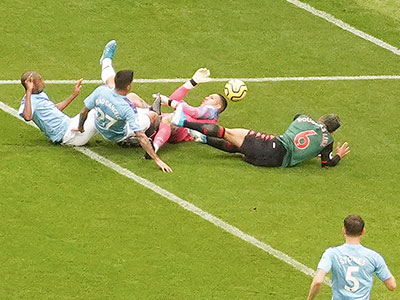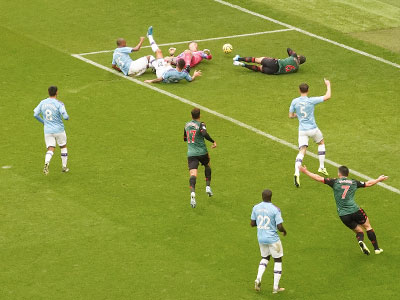 ....he then has to make a second save ....but......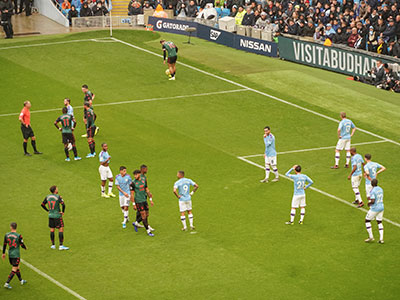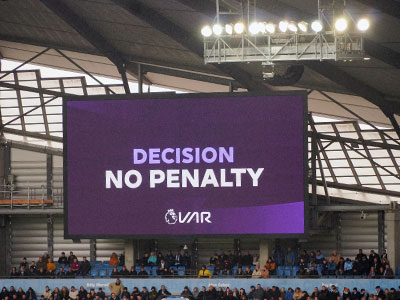 ..... is it a penalty .. we wait for VAR ..and it ends up with a corner!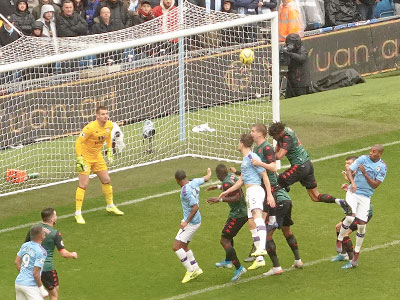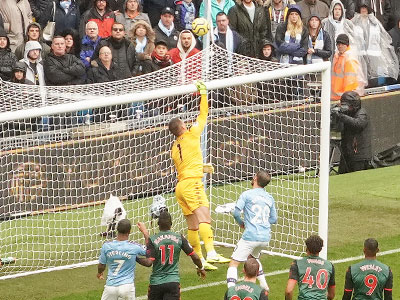 Stones has a header at a corner saved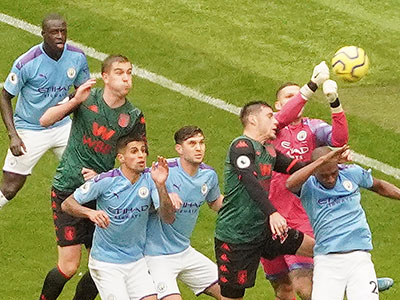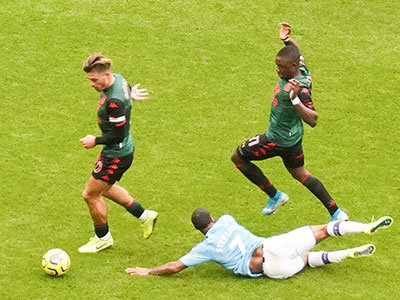 Ederson punches away a corner
Grealish brings down Sterling on a break.......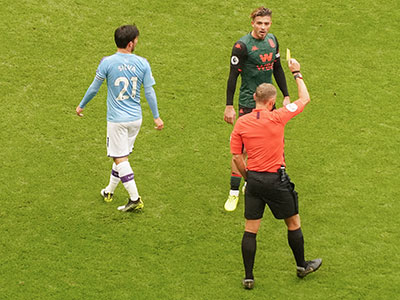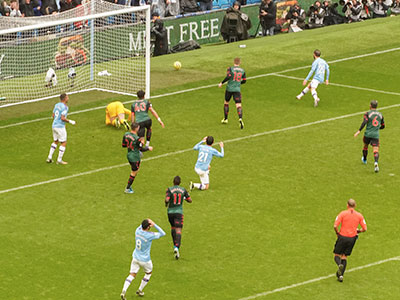 .....and he gets a yellow card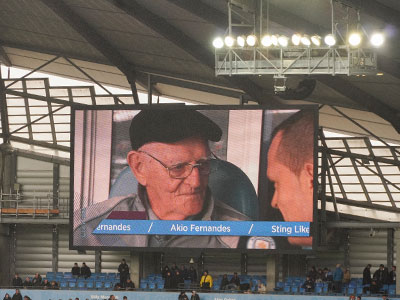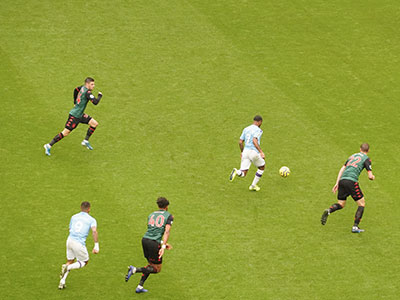 At half time there is an interview with Bill Lievers who played at right back in the late 50's and early 60's . I saw him play many times.
Right at the start of the second half Ederson kicked a long ball that Jesus nodded on to Sterling.....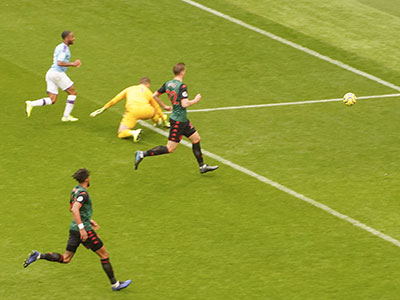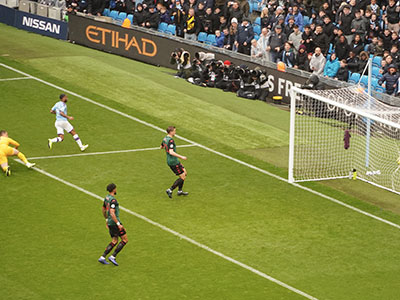 He cut in and shot past Heaton to give City the lead - all in 20 seconds . surely one of the fastest second half goals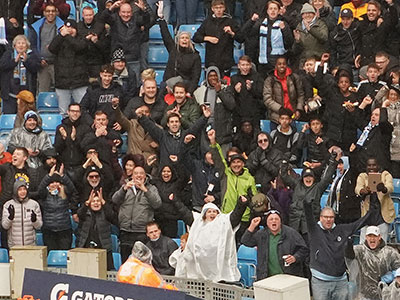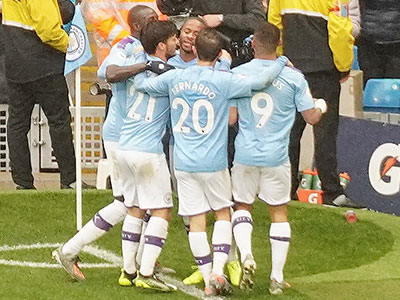 At last the City fans and players can celebrate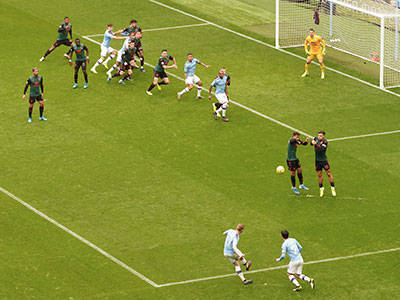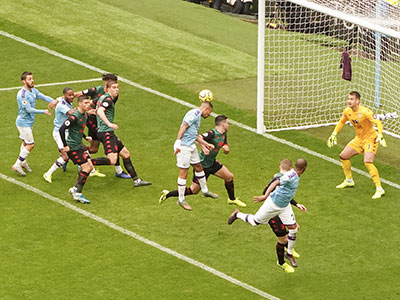 Jesus just misses a header from a Kevin free kick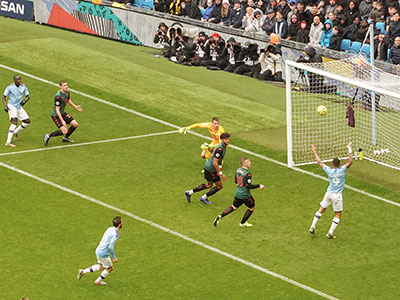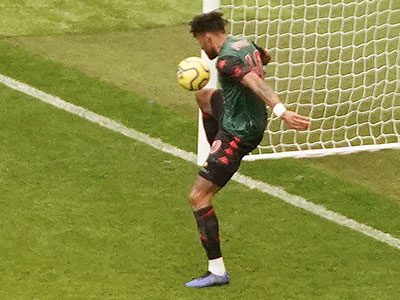 Mings saves on the line from Jesus after a defensive error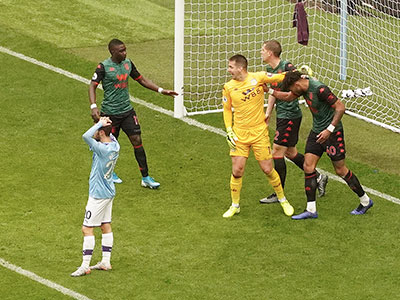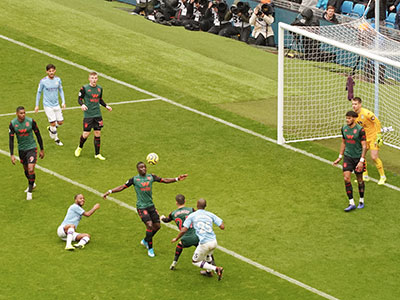 The Vila players thank Mings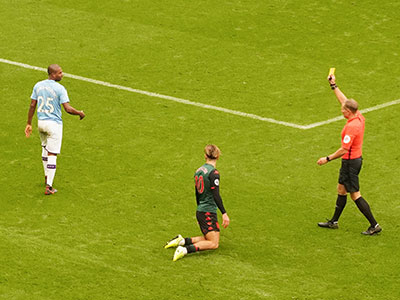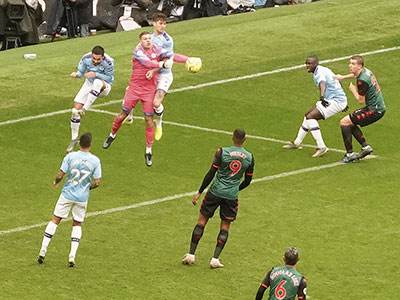 Fernandinho gets a yellow card for a foul on Grealish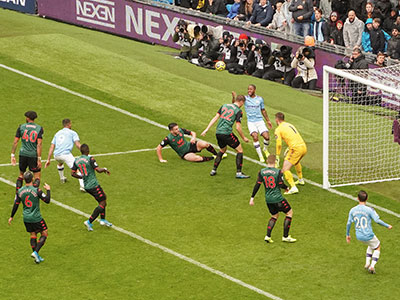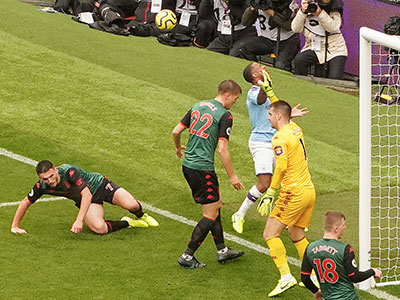 Sterling has a half chance but Villa manage to save the situation ......but only....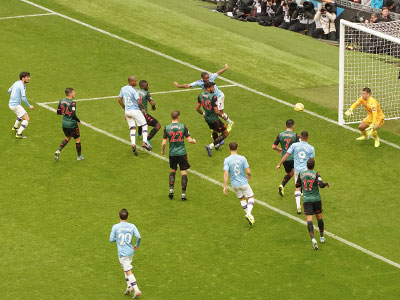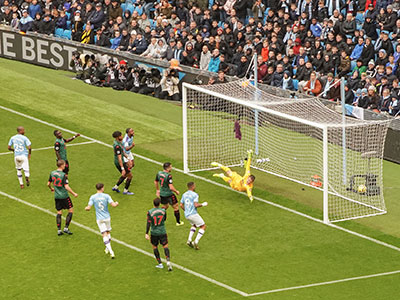 ....for a minute or so as following a corner a shot from De Bruyne flashes past players and into the net !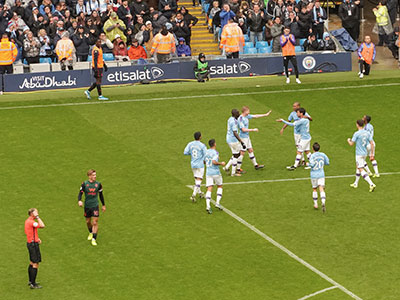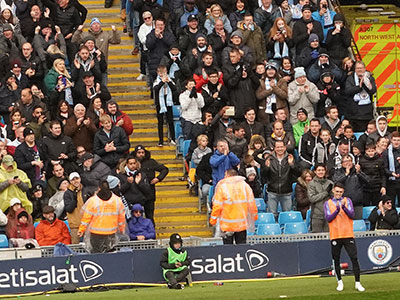 Silva says he touched it but the ref is checking for offside with our friends at VAR
Phil Foden and the City fans applaud the goal......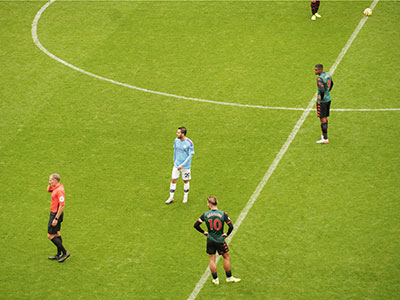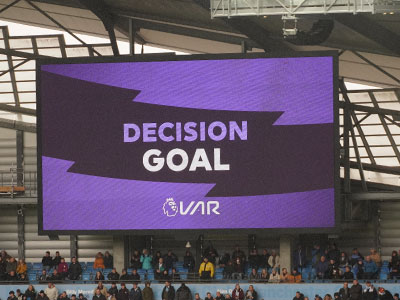 ..we still wait for VAR as the teams line up at the centre but at last we find out that City are winning two nil - Hurrah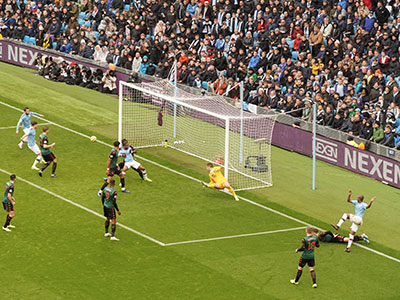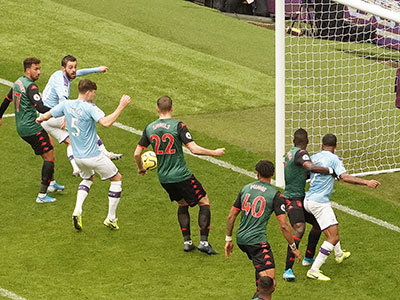 Villa manage to save this City attack at a corner but the ball runs out to........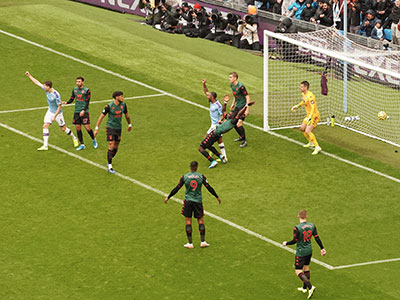 Gundogan who hits it on the volley into the back of the net -three nil game over!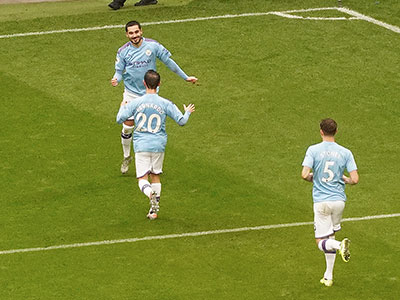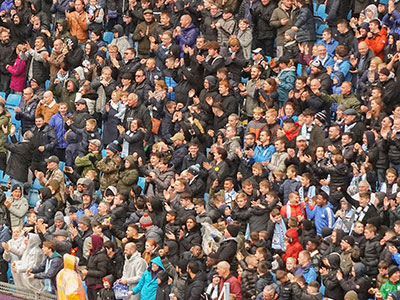 At last we can relax a bit now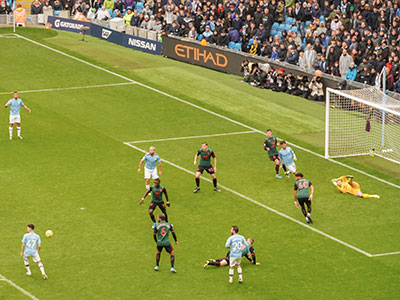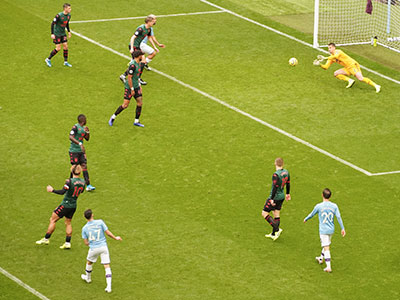 Foden passes to Benardo and his shot is saved
Foden -on for De Bruyne - has a shot saved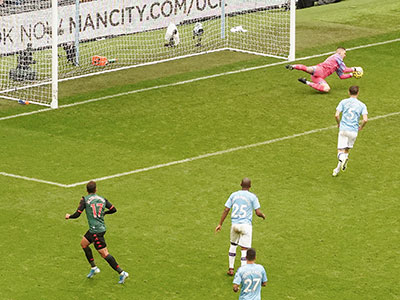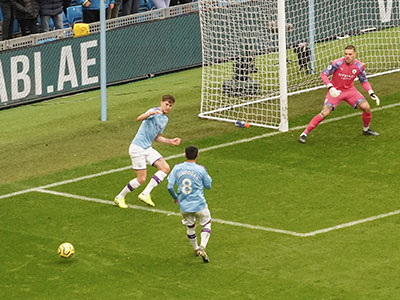 Ederson saves from Trezeguet
John Stones blocks a shot with his body......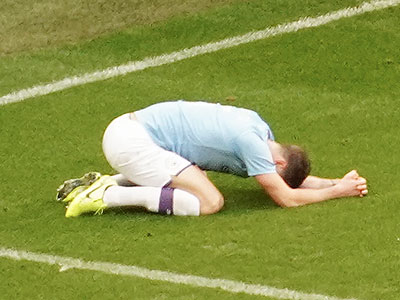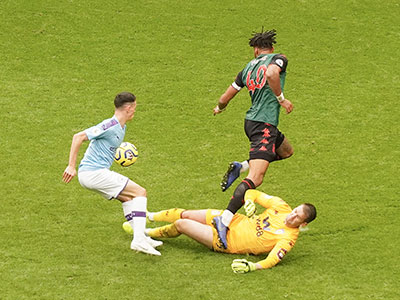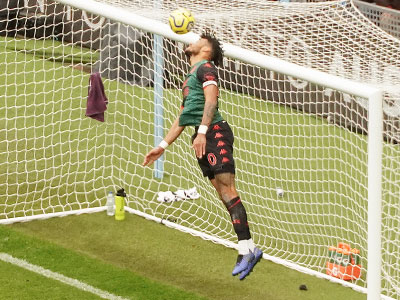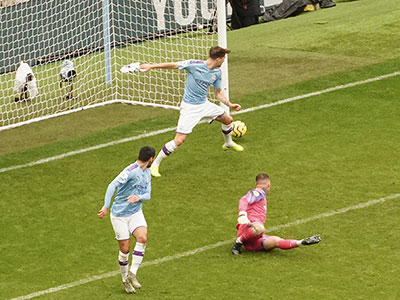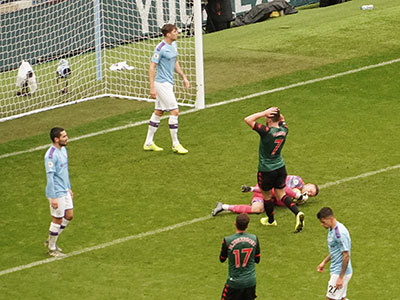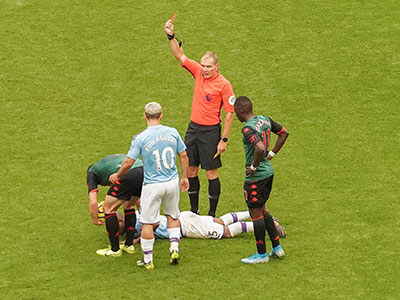 Mings saves another Jesus shot
Saves not just once ......
With just 3 minutes to go Fernandinho gets a second yellow and a red!!
team
Ederson 8: Cancelo 7.5, Stones 6, Fernandinho 6,5, Mendy 6 ( Angelino) Gundogan 7.5, De Bruyne 7,5 (Foden) , Benardo 7.5, Silva 7.5, Sterling 8 (Aguero) Jesus 7