City 2 Dinamo Zagreb 0
Oct 1st 2019 att.49,046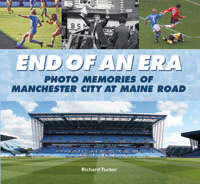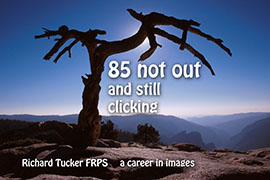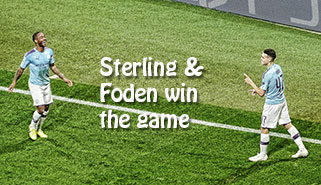 City went top of their group with this win against Dinamo Zagreb on a chilly October evening despite missing quite a few chances. It took the introduction of Sterling into the fray to notch the essential first goal and then finally Phil Foden came on in added time and scored his first goal of the season. The visitors had little to offer save the noise of their fans and Ederson had nothing to do really. Fernandinho has settled in well in defence and Rodri did well in midfield. City did however make too many passing errors and Mendy was well below his previous best. Quite a few chances were missed and VAR did not help with some City penalty claims. Sterling has now scored 9 goals so far this season and he added another assist with Foden's effort. David Silva was a bit below form as was Benardo. Surprise of the night was the home defeat of Spurs by 7-2.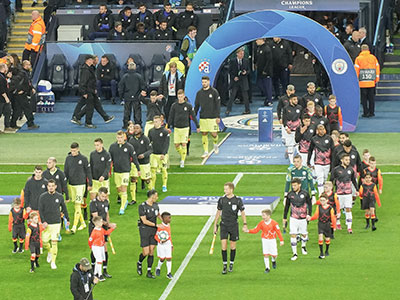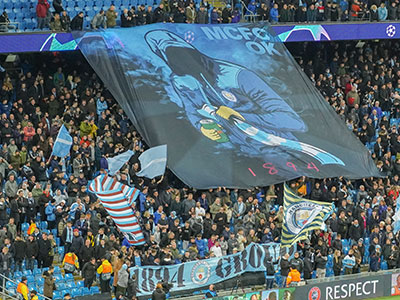 City made several changes from the win at Everton - Canelo and Mendy coming in and De Bruyne was off injured.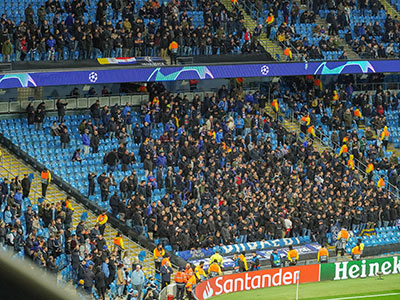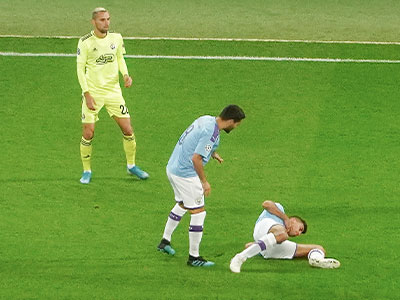 The visiting fans were very noisy from the start!
An early worry for City with an injury to Rodrigo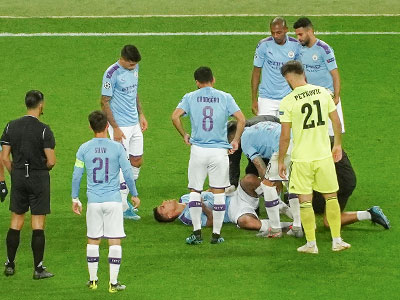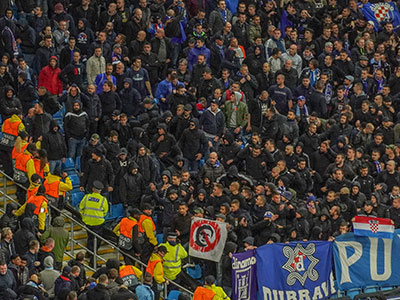 He was OK after some treatment
Problems with the away fans and the police were called in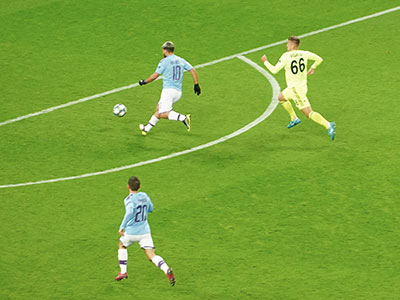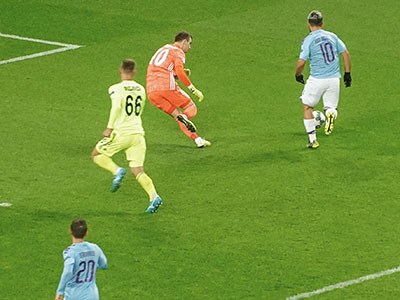 on 13 minutes a break by Aguero causes a few problems for the visitors.....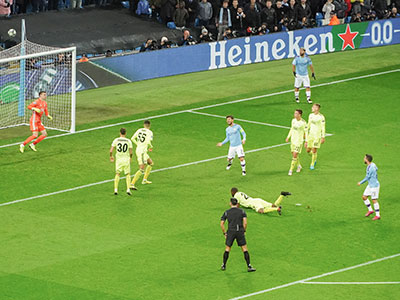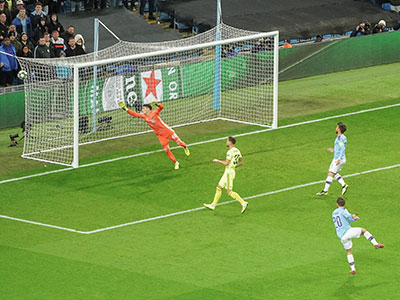 ..and the move ends with Benardo shooting over the bar
a minute or so later Benardo shoots over again!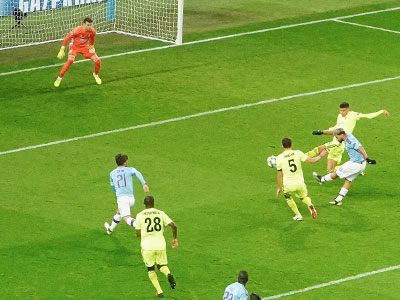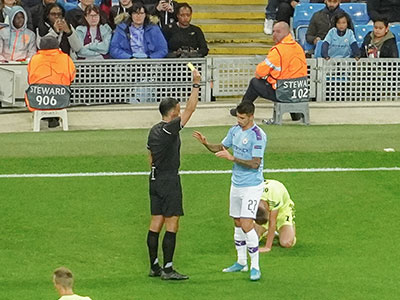 on 18 minutes Aguero shoots over!
Cancelo gets booked for a foul on Olmo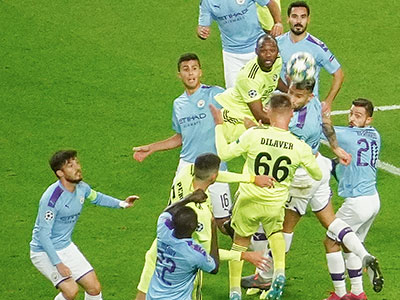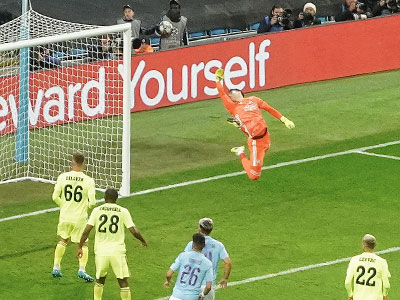 Dinamo actually get into our half!
Gundogan hits the bar with this effort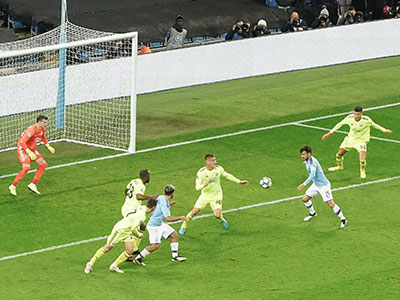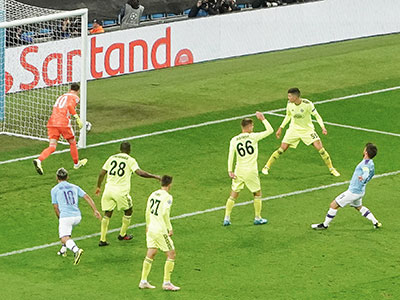 On 23 minutes the ball comes to Silva and he must score ..... or dear he shoots just wide of the post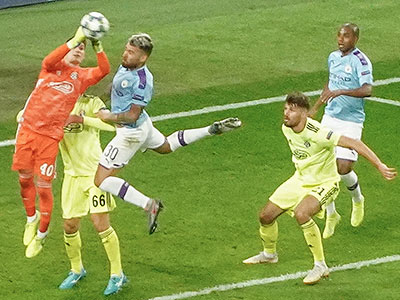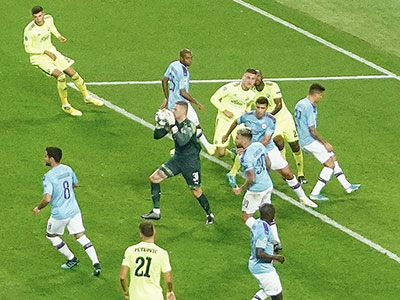 Ederson actually has to catch the ball!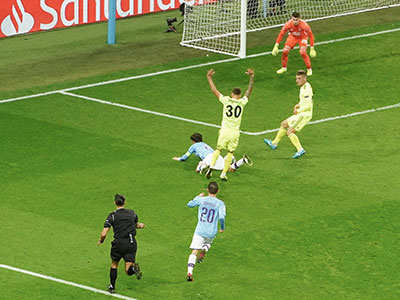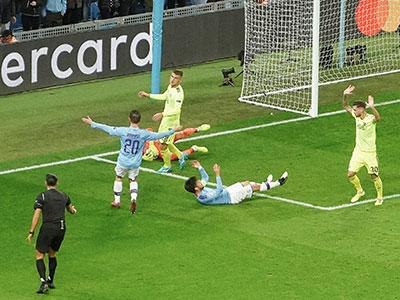 Silva is brought down but no penalty given and it's goalless at half time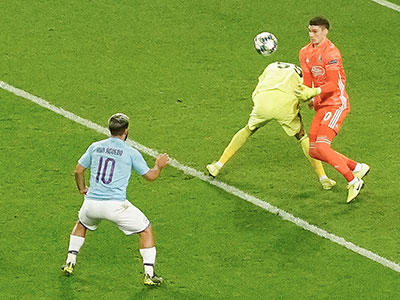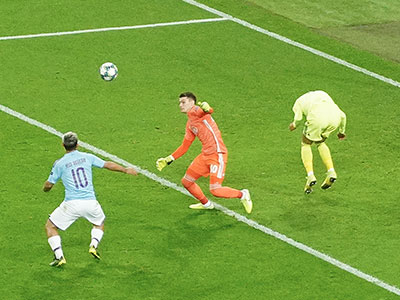 Early in the second half there is a mix-up between the keeper and a defender and Aguero is lurking.......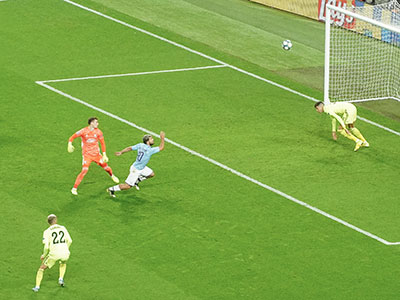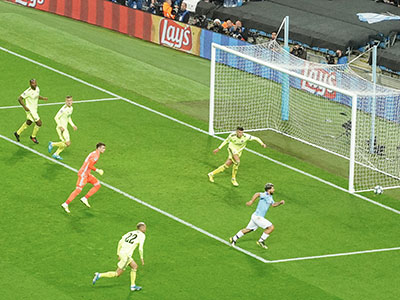 ...but Sergio fails to take advantage of the situation and the ball goes wide yet again!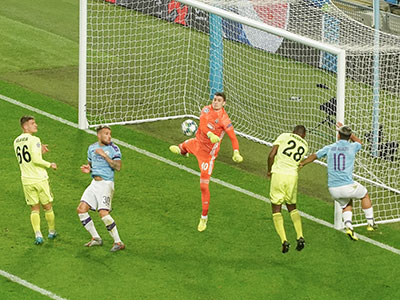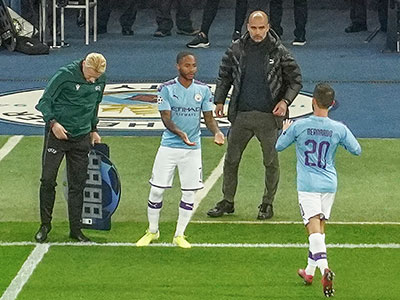 Their keeper manages to clear a City corner
Sterling comes on for Benardo on 55 minutes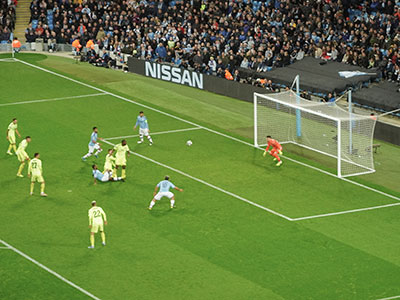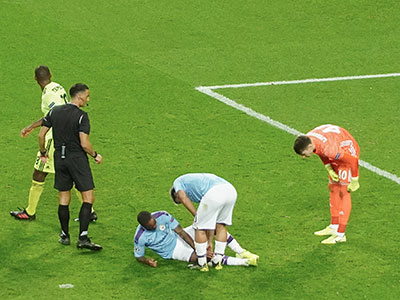 Sterling is soon in action and his shot is saved but he is injured in doing so ... but he is Ok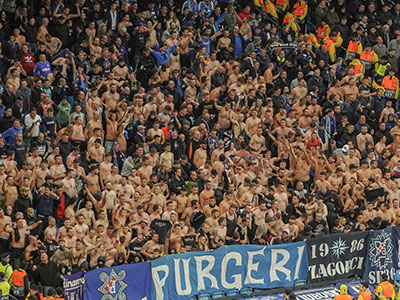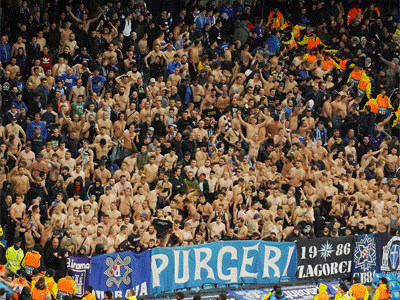 Suddenly the visiting fans took their shirts off !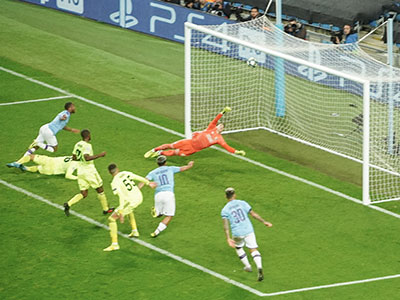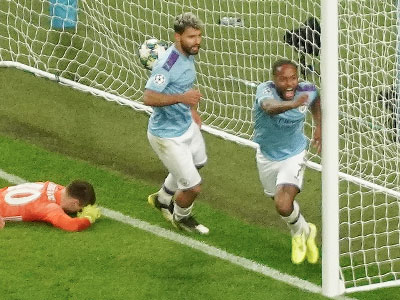 Their timing was perfect as it coincided with Sterling scoring following a corner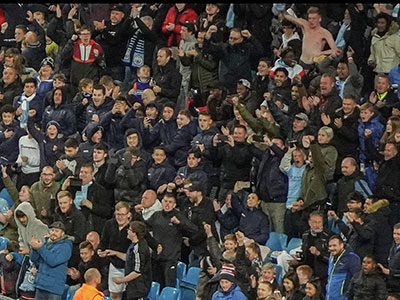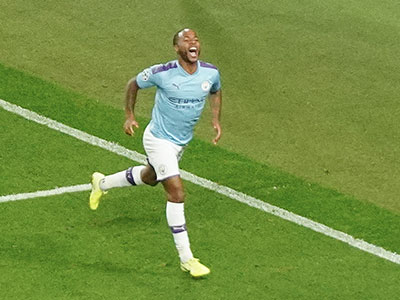 At last we had a goal and the North Stand had something to cheer about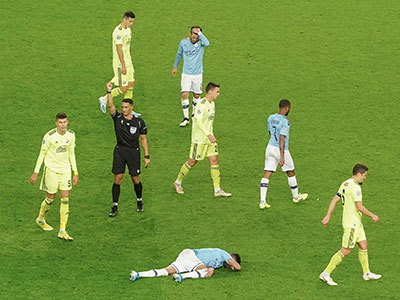 team celebration - at last
Down goes Mahrez and Peric is booked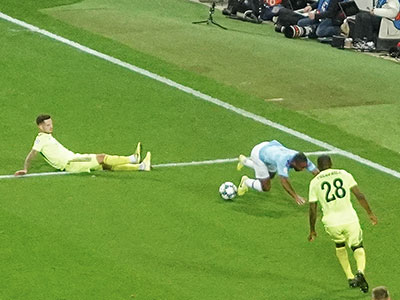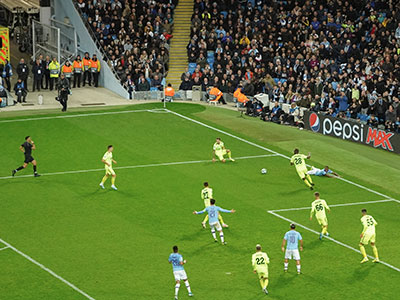 down goes Sterling but although the ref seems to blow his whistle there is no penalty1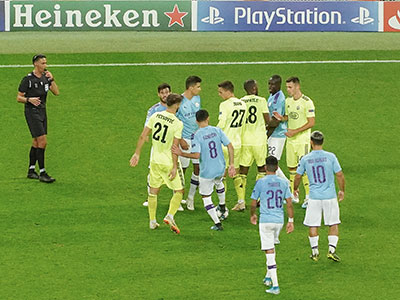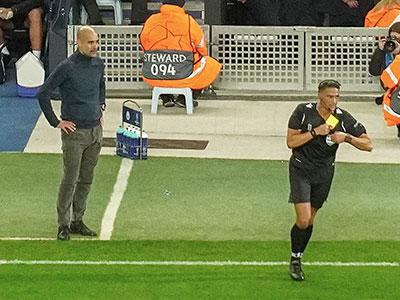 It looks like VAR is involved and Pep gets booked for chat with the 4th official!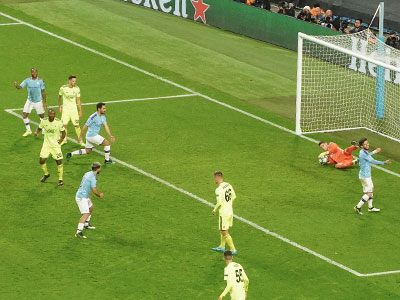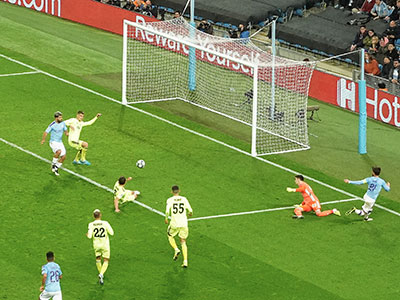 Livakovic saves a header from Aguero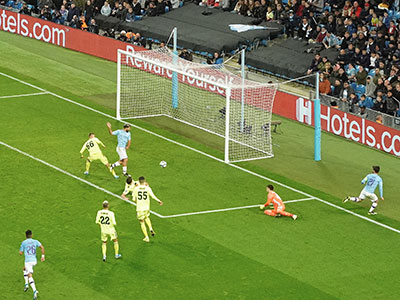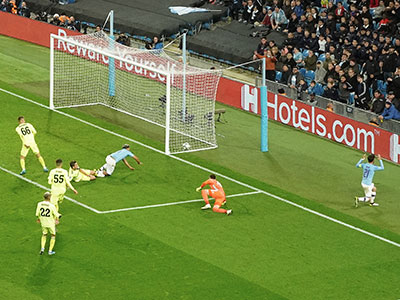 ...and with the keeper out of goal surely Aguero will score ... oh no he misses!!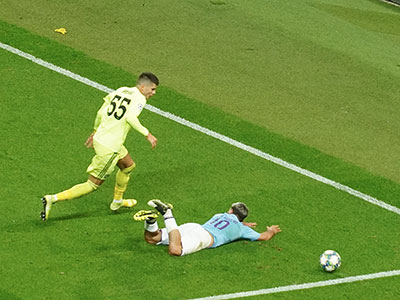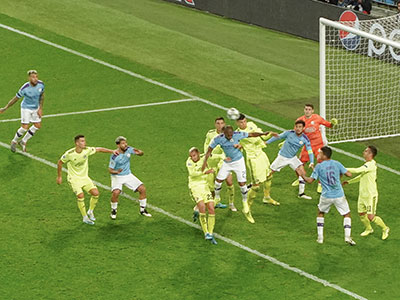 Aguero goes down but no penalty - surprise surprise!
A City corner is cleared;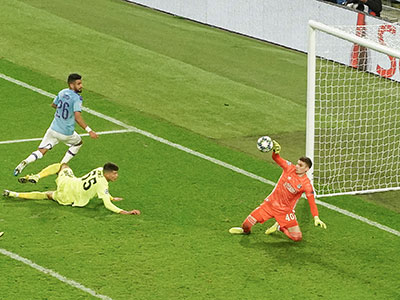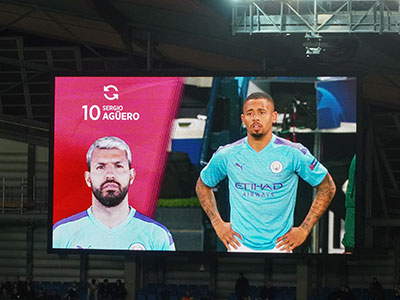 Jesus is on for Aguero -the new screen info!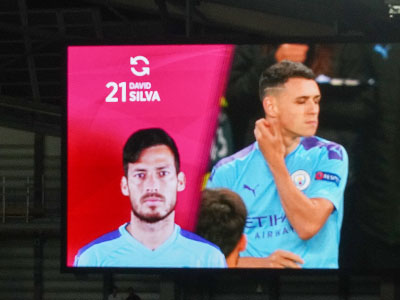 It's almost full time and on comes Foden for Silva and he is soon is action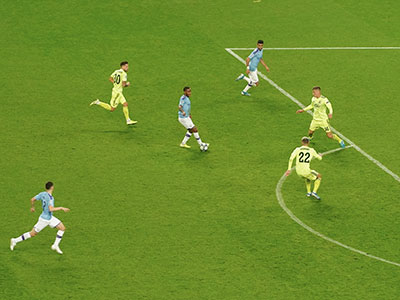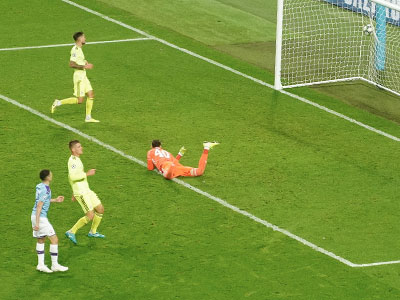 With the 5 minutes added time nearly up City break and Sterling passes to Foden who shoots past the keeper to score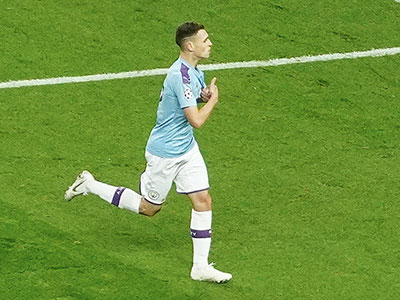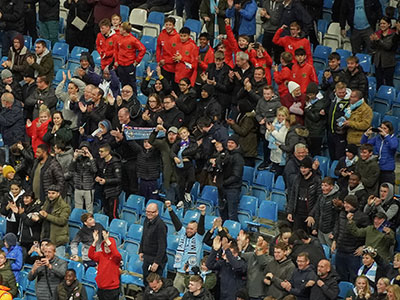 He shows his City badge to the cheering crowd and City win two nil - Phew!!!
team
Ederson 6.5: Cancelo 7, Fernandinho 7.5, Otamendi 7, Mendy 6: Gundogan 7, Rodrigo 8: Silva 6.5 (Foden) Mahrez 7, Benardo 6.5 (Sterling 8) Aguero 7