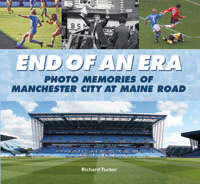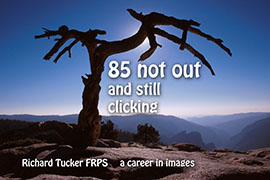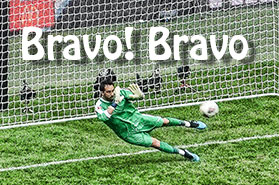 Thank goodness another long day starting at 5am and ending at midnight ended in a victory over Liverpool in City's first battle of the season. It was not the easiest of victories but could have been if Sterling had not missed an easy chance to score in the second half. As it was Liverpool could have won it in the very last seconds of added time but a wonderful overhead kick by Walker saved the day and when it went to penalties Bravo who had a very good game made an excellent save from Wijnaldum. So Manager Pep Guardiola has won the last five domestic trophies - a pretty impressive effort by the team. The defence without Laporte still have some work to do but Rodri is settling in well and looks a good buy. Kevin De Bruyne was the pick of the forwards but looked rather tired towards the end. It's been a tough few weeks! So will Sane stay or will he go! Perhaps now he went off injured with the transfer deadline looming very close Bayern M may lose their interest or was it all newspaper talk!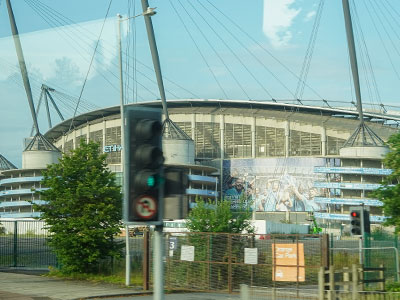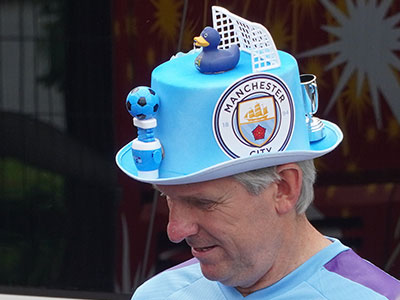 A glimpse of the Stadium as we leave
Now there is an interesting hat!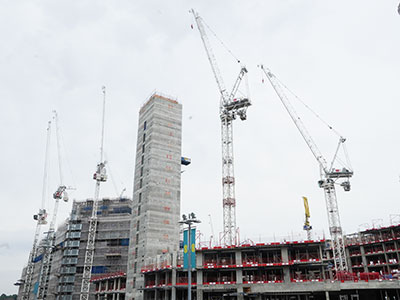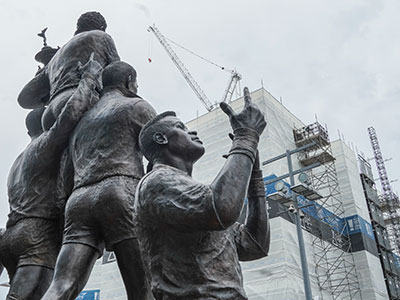 Building work continues at Wembley. Will it never stop!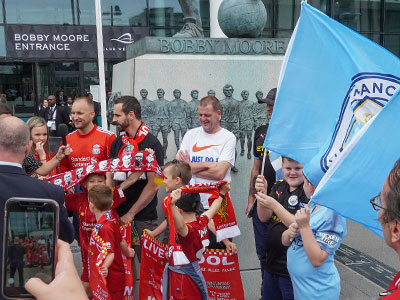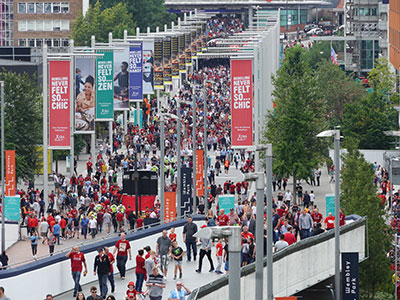 The view down Wembley Way does not change much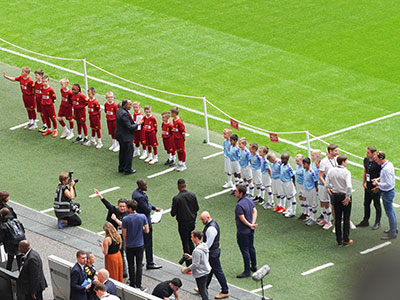 Ah the players are out early - gosh they look a bit young!!
Rio Ferndinand is about to be attacked !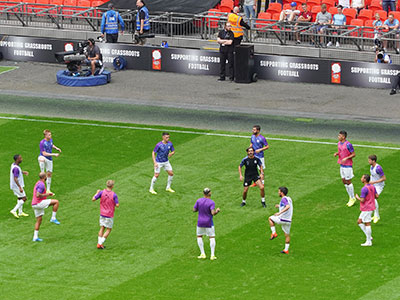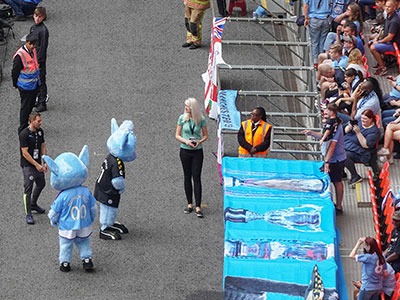 City warm up and Sane is there!
Moonbeam and Moonchester chat to the City fans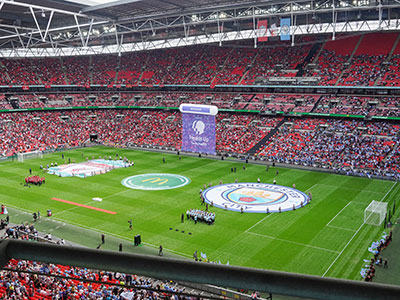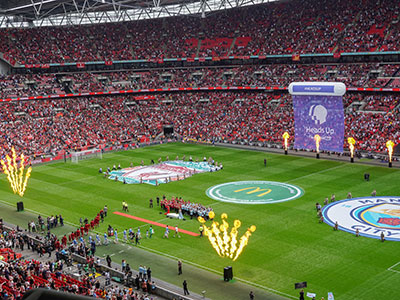 The choirs from the clubs tried their best despite the noise!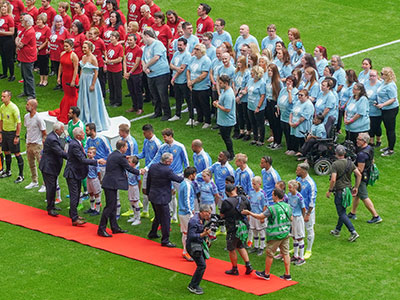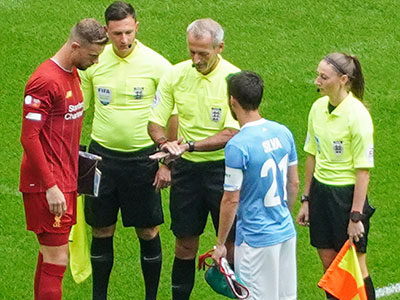 Skipper for the day David Silva hopes to win the toss!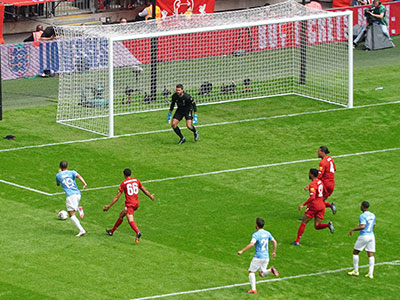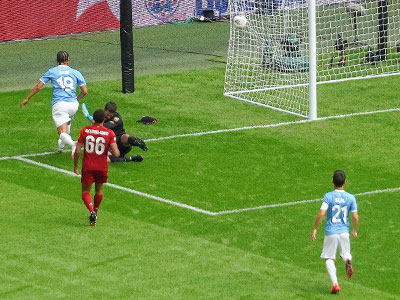 As early as the 4th minute Sane gets the ball from Starling and shoots but hits the side netting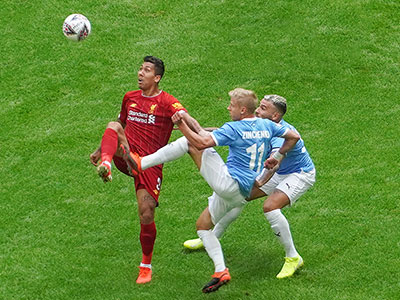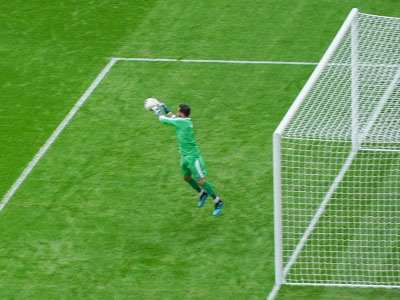 two minutes later Firmino controls well and shoots ... but straight at Bravo who saves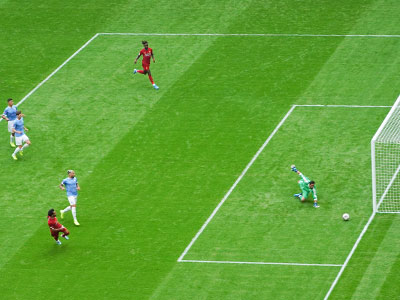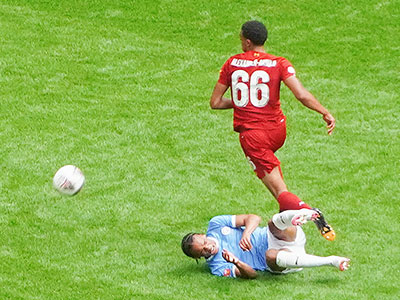 Sane goes down injured after a meeting with Alexander-Arnold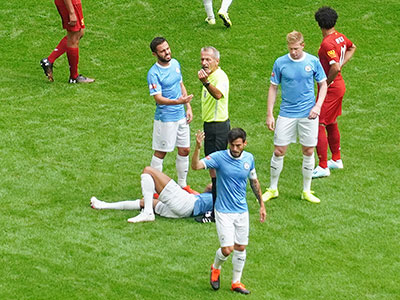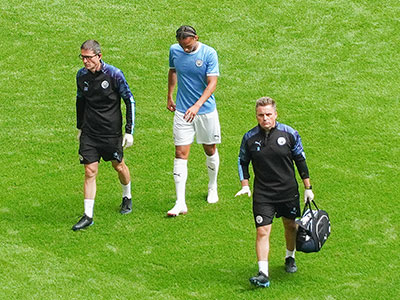 Eventually he goes off injured ..and almost immediately ...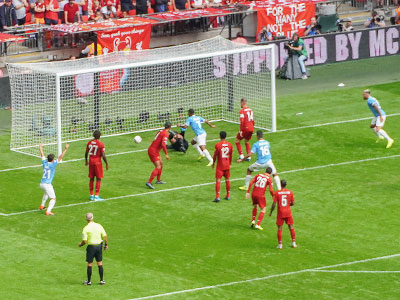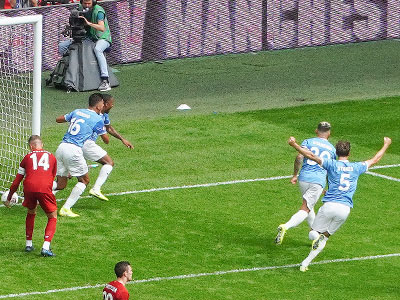 ......City score Sterling managing to get the ball over the line from close range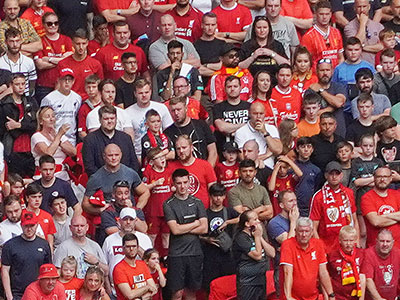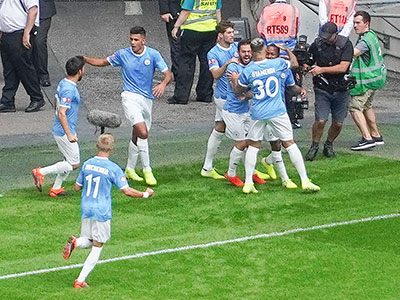 The Liverpool fans are not happy as ten men City go ahead in the 12th minute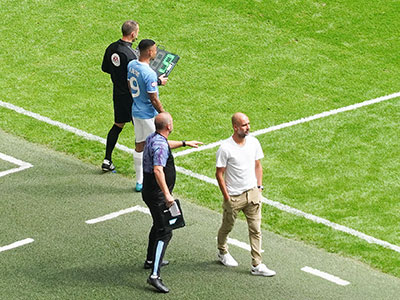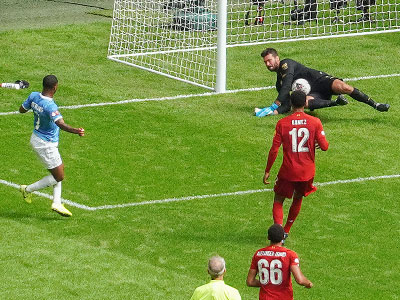 The ten men are back to eleven when Jesus comes on for the injured Sane
Sterling has another go at goal but this time Alisson saves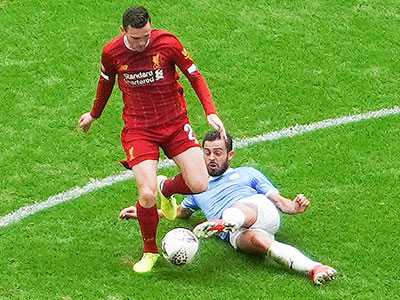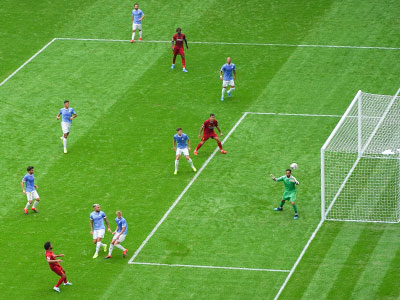 Benardo tackles Robertson
Salah shoots over after 28 minutes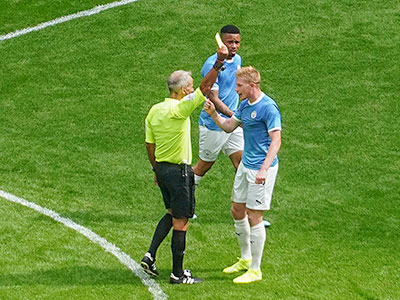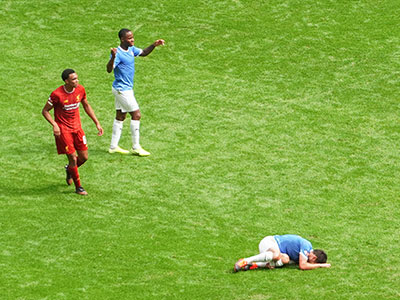 De Bruyne gets a yellow card for a foul
The secret sniper must be here as Silva goes down!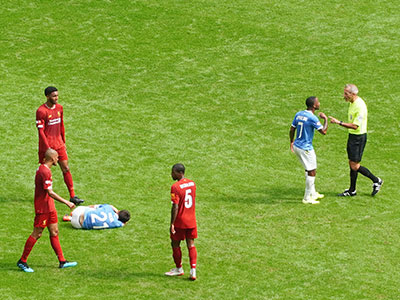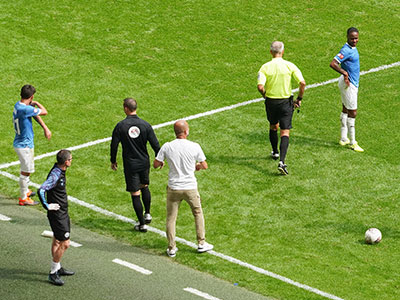 We have a delay and Pep is cautioned as he gets a bit stressed about the event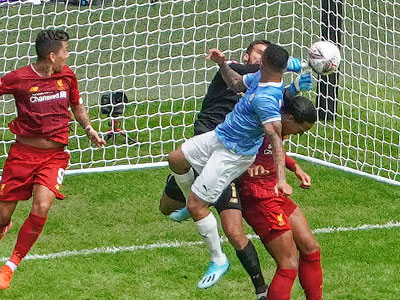 City fans are annoyed as another free kick goes to Liverpool!
Alisson in action yet again and its soon half time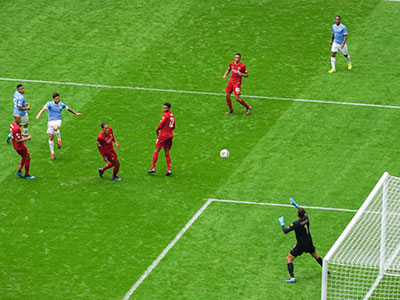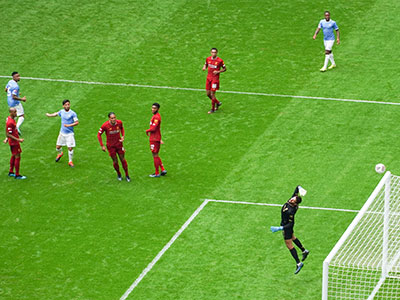 David Silva shoots just over the bar at the start of the second half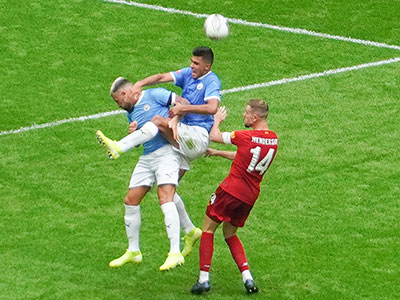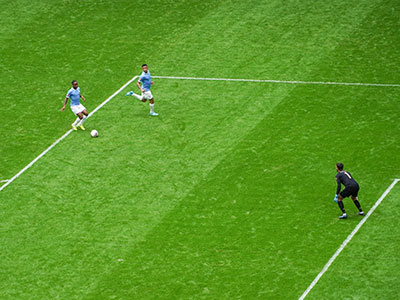 Rodri uses Otamendi to head the ball!
Now this looks an easy chance for Sterling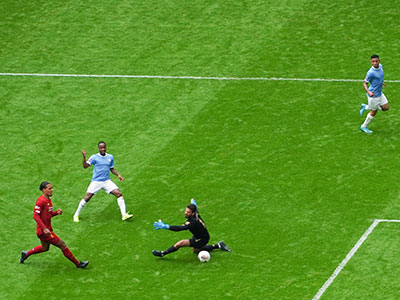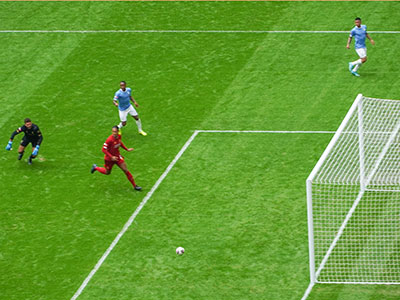 ...he shoots but the ball hits the post and is cleared.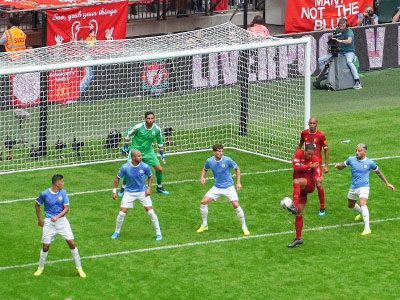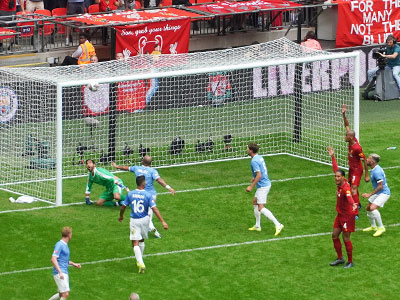 At a corner Van Dijk hits the bar and Bravo manages to clear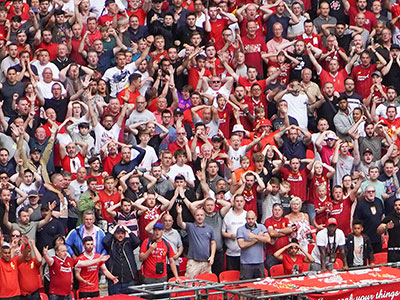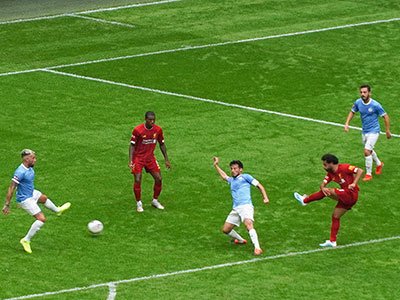 On 58 minutes Salah hits the post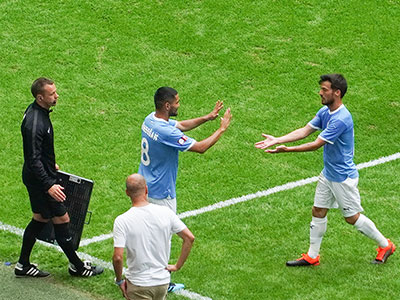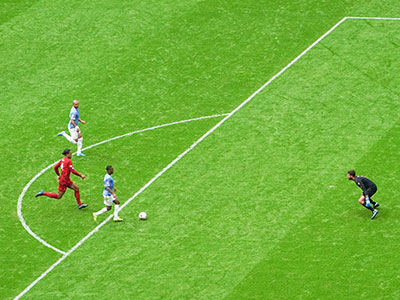 Silva is replaced by Gundogan
Oh surely City will score here.....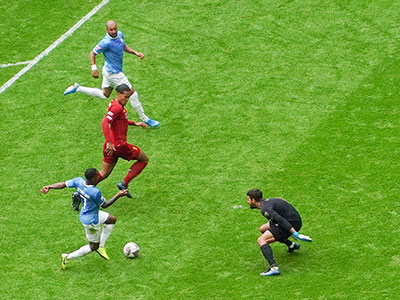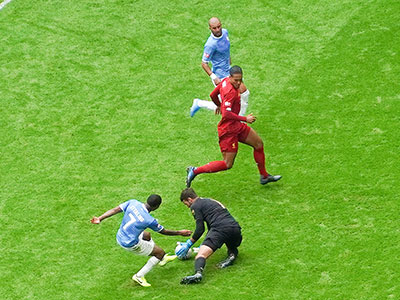 ......but Sterling failed to find Walker and Alisson saved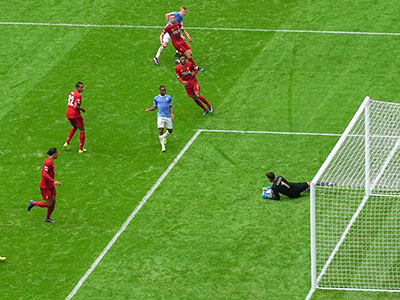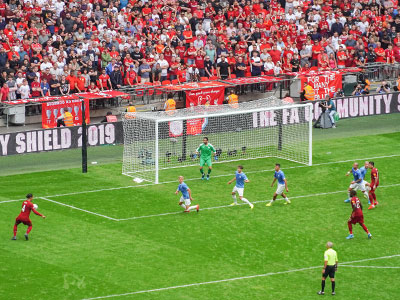 Alisson saves from De Bruyne
77minutes and disaster for City as Van Dijk crosses......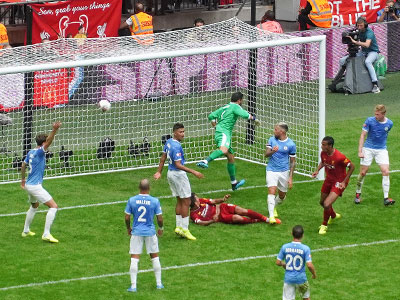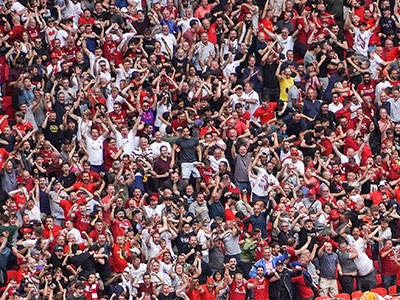 ........and Matip heads past Bravo to make it one all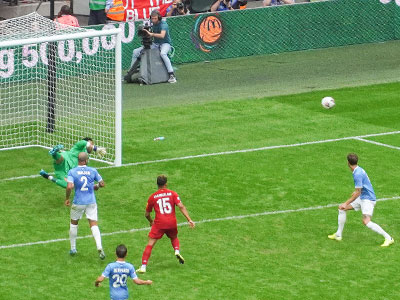 City are having to defend all the time now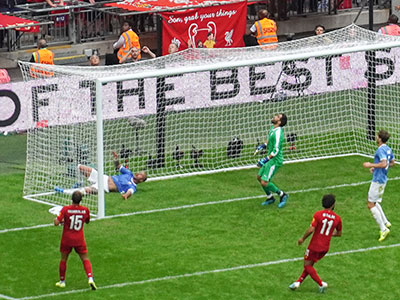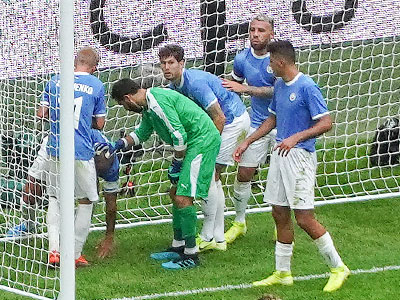 In the dying seconds of added time Walker makes a magnificent overhead kick to clear a certain goal and is congratulated by his mates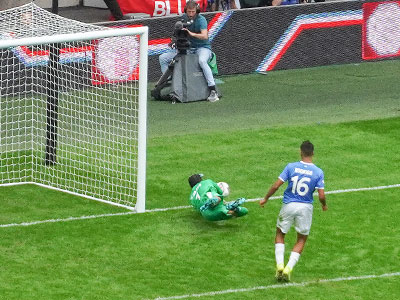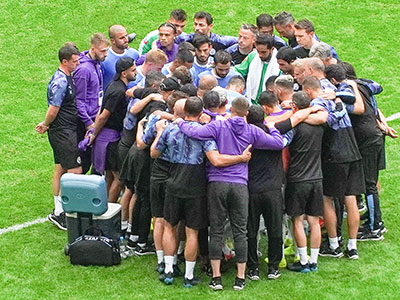 Bravo has to make another save before the final whistle and the team listen to Pep before the penalties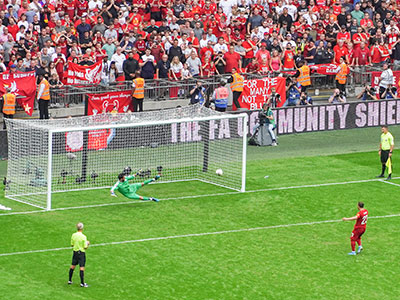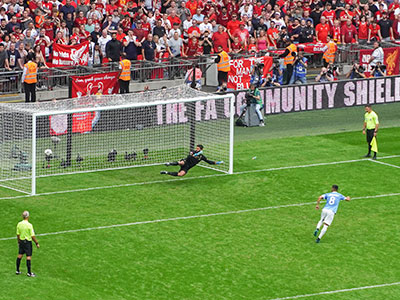 Shaqiri scores 1-0 Liverpool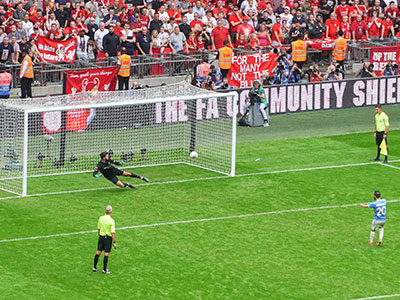 Benardo scores - City 2-1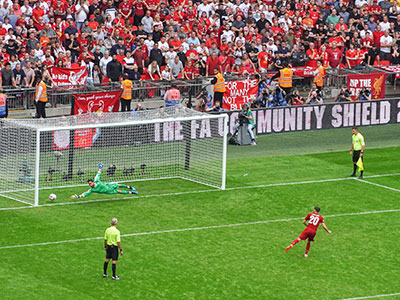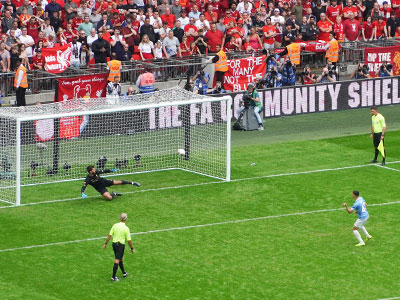 Lallana scores - City 2-2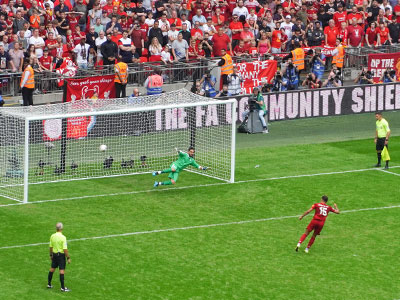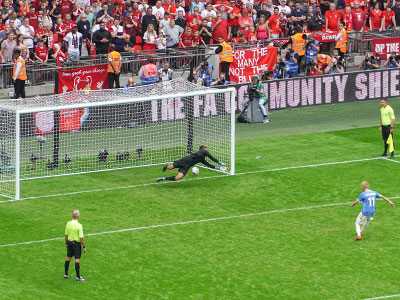 Oxlade-Chamberlain scores - City 3-3
Zinchenko scores - City 4-3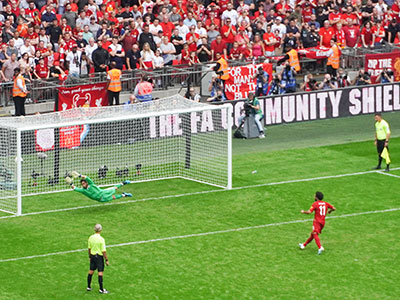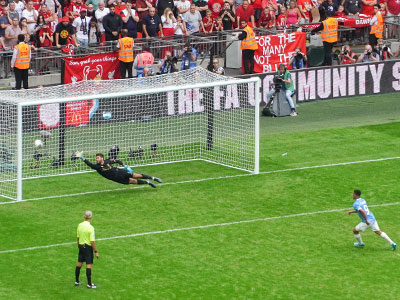 Jesus scores the winner - City 5-4 on penalties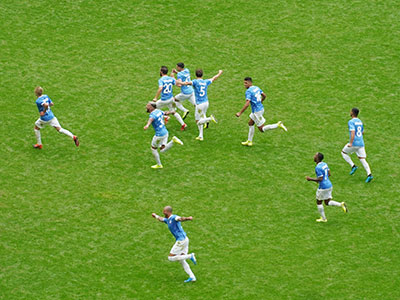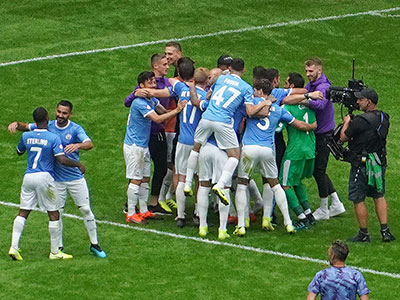 It's time for celebration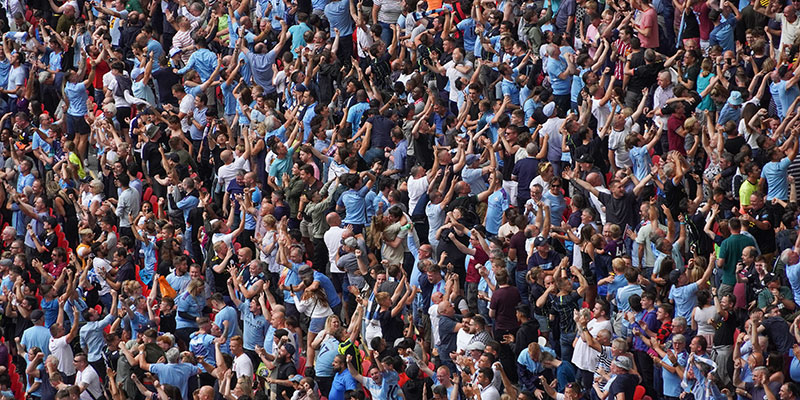 The City fans can celebrate too!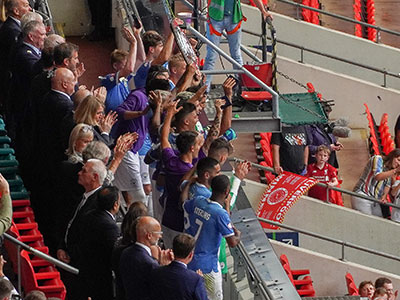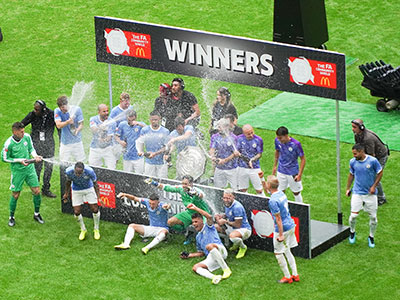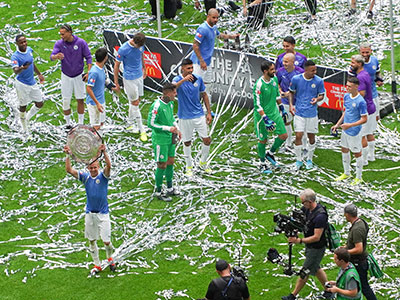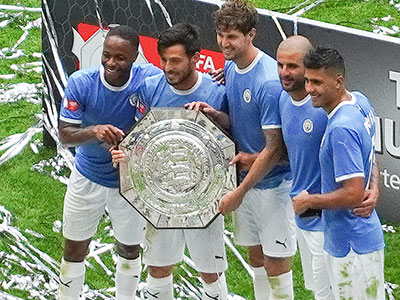 Well It's all over now and the season can begin next week
Team
Bravo 9: Walker 7.5, Stones 7, Otamendi 7, Zinchenko 6.5: Rodri 7, De Bruyne 8 (Foden), Silva 7 (Gundogan ) Sane (Jesus 7) Benardo 7, Sterling 6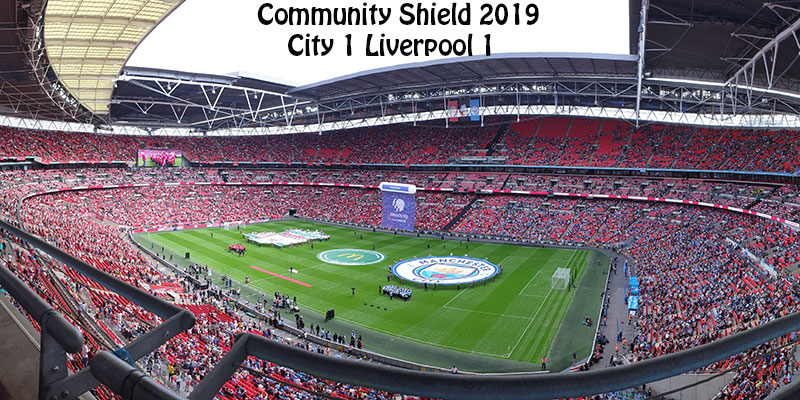 D