City 4 Aston Villa 0
May 7th 2014 47,028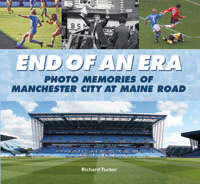 Now available from Amazon ( click on image for link)
WH Smith and the City shop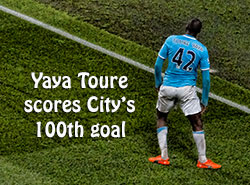 Unless we have a catastrophic result against West Ham on Sunday the League Championship will be ours again. With Villa parking a couple of buses in front of their goal it needed a lot of patience before City finally broke the deadlock in the second half. You could easily forget the first hour of this game but City were 'Edin' towards the top spot when Dzeko notched his 15th and 16th league goal of the season. That's 26 in total - not bad for a striker who often gets a bit of stick from fans. I hope he stays at the end of the season. City added to their goal tally with a good effort from Jovetic and a wonder goal from Yaya Toure who ran from his own half being chased by five defenders and crashed the ball into the net to end the match. That was his 20th league goal from midfield - incredible! Hart had little to do as Villa rarely managed an effort on goal. Zabaleta was terrific down the right wing sending in many dangerous crosses. Silva ran the midfield well and created several chances for colleagues. Overall a splendid team performance that needed patience and a belief in their system. Now all we need is another four goals on Sunday to beat the 103 goals set up by Chelsea in 2009-2010.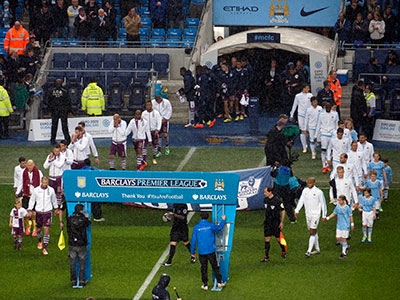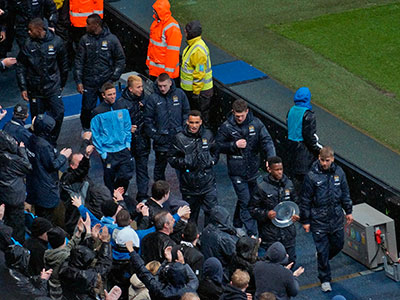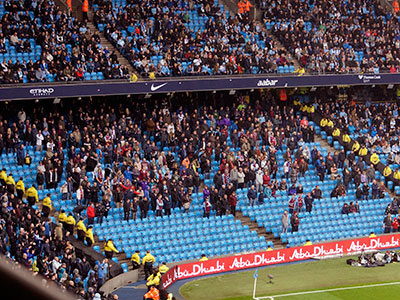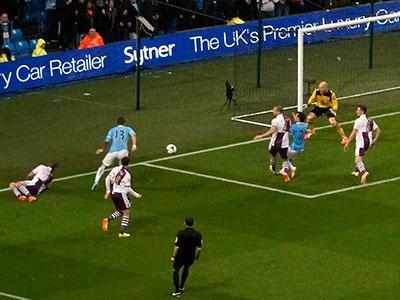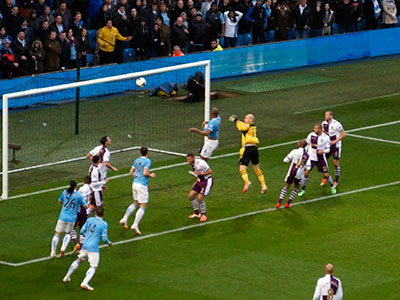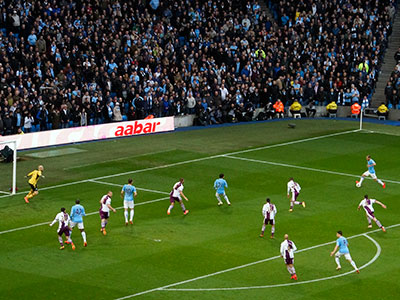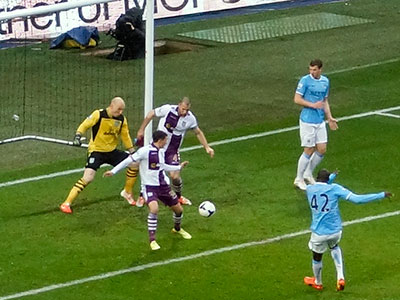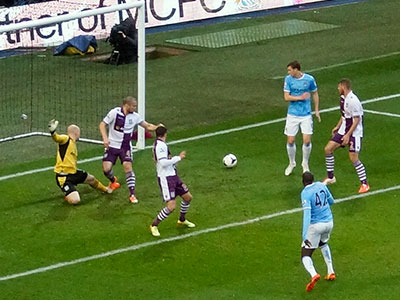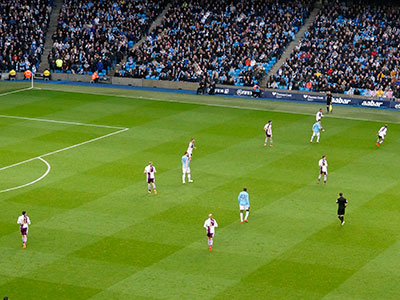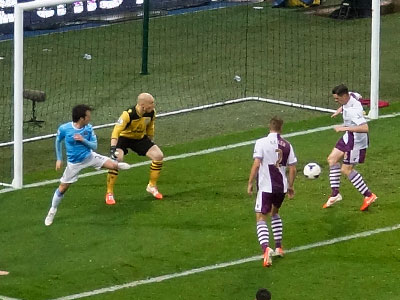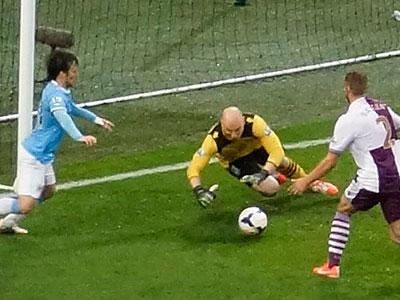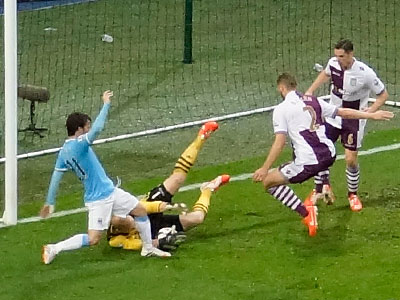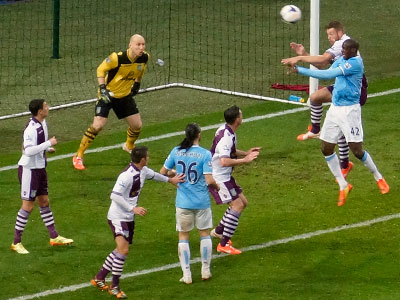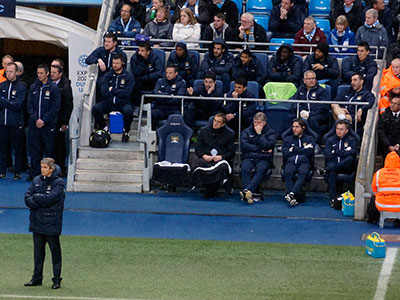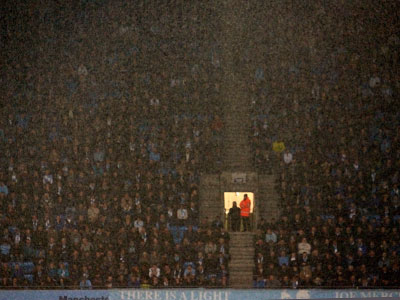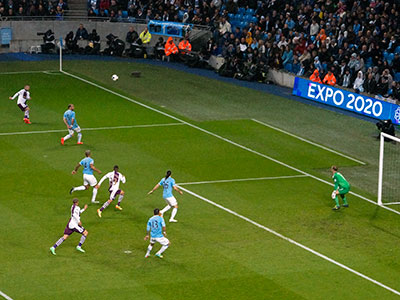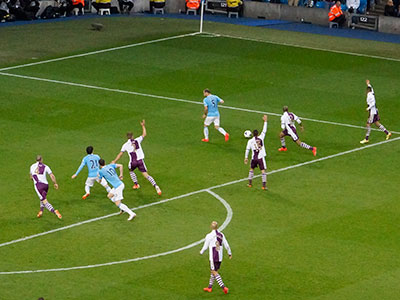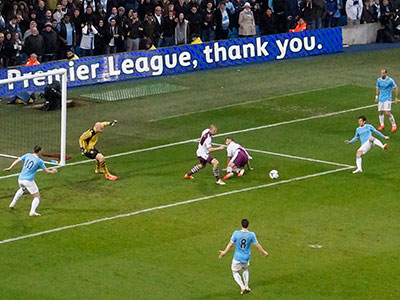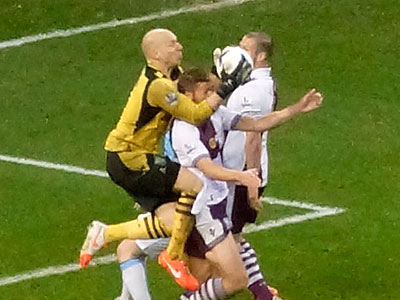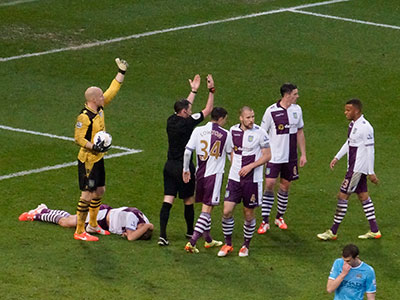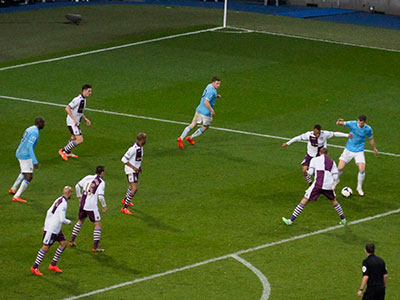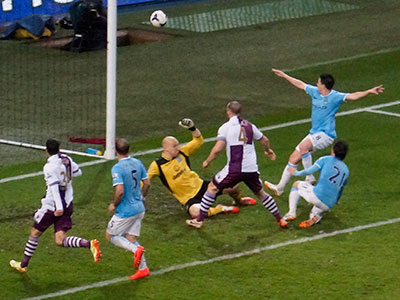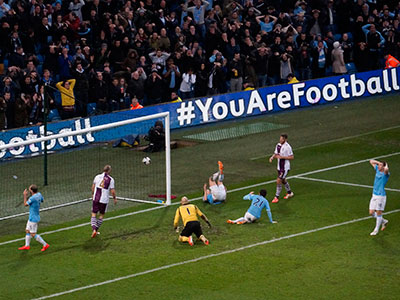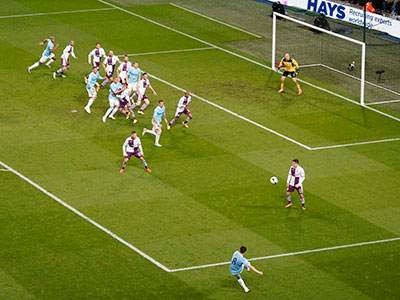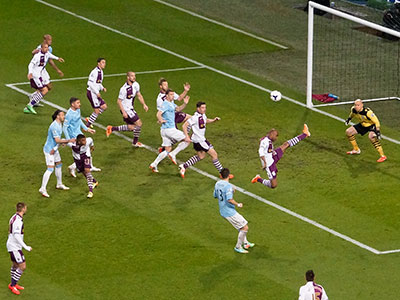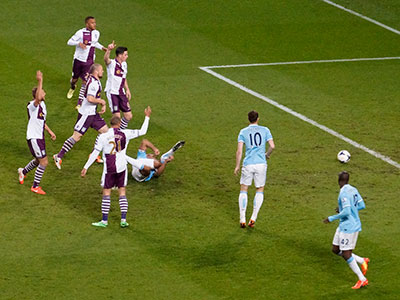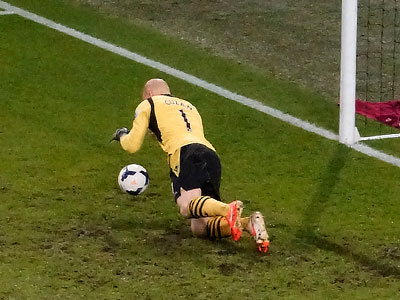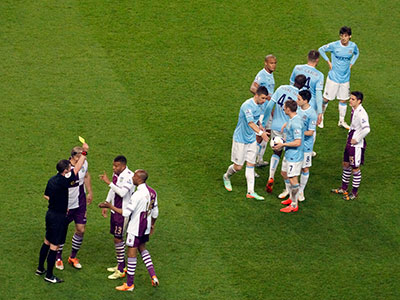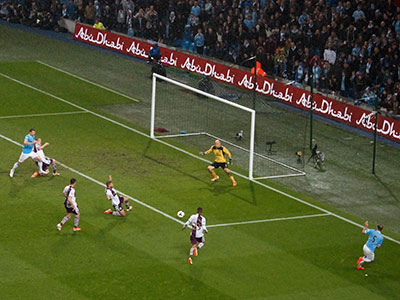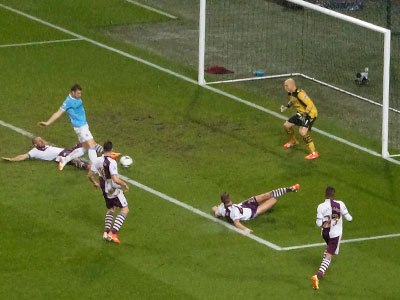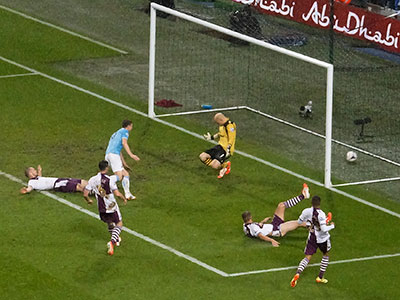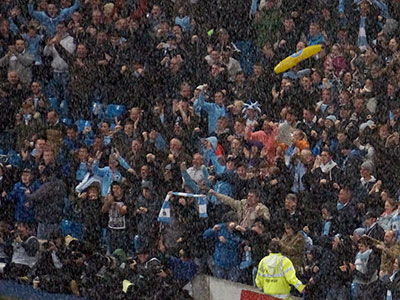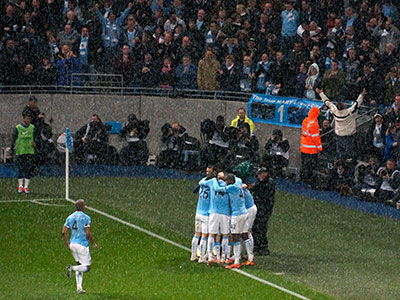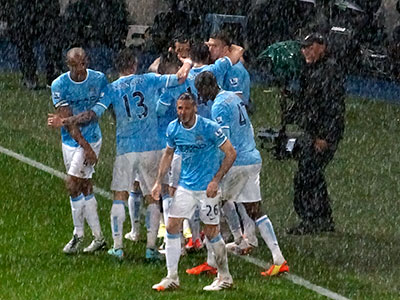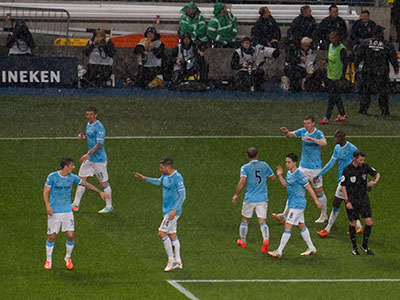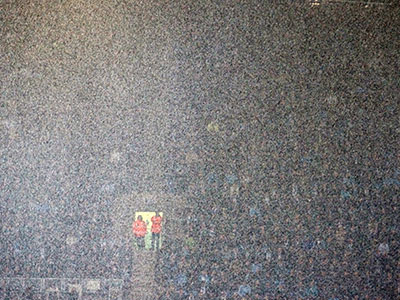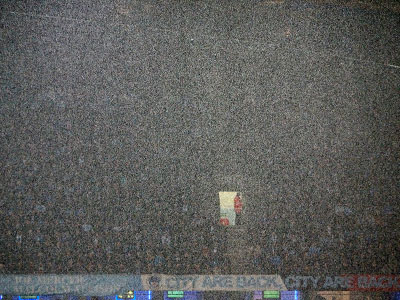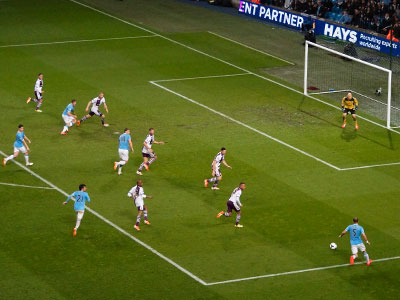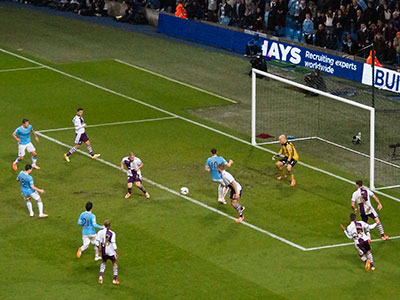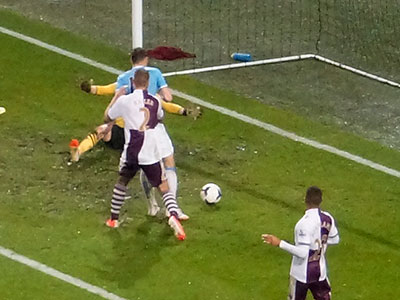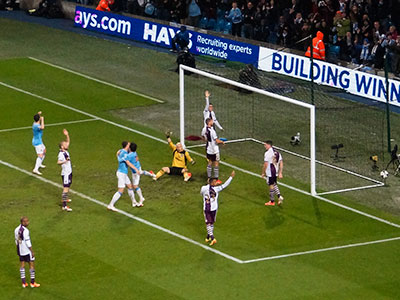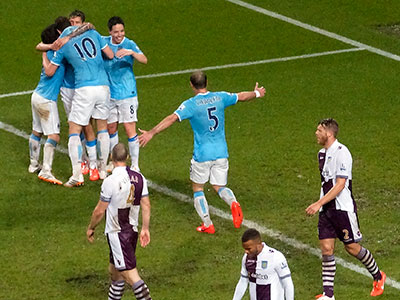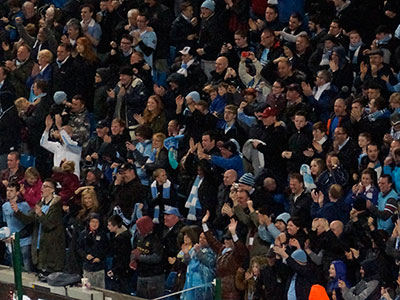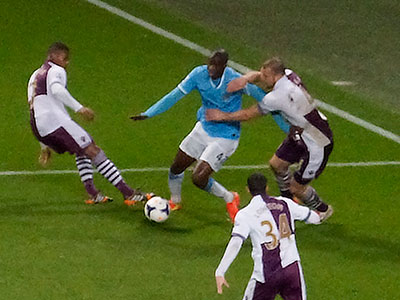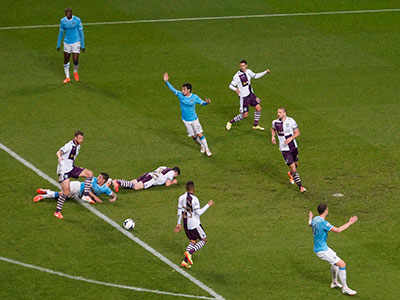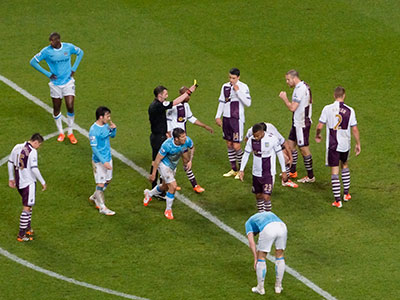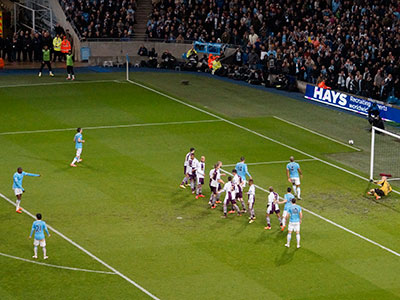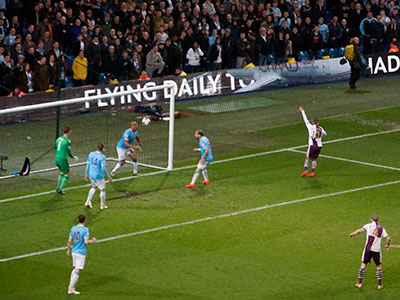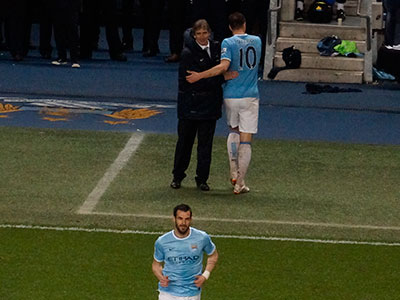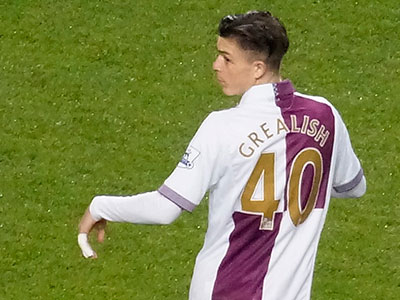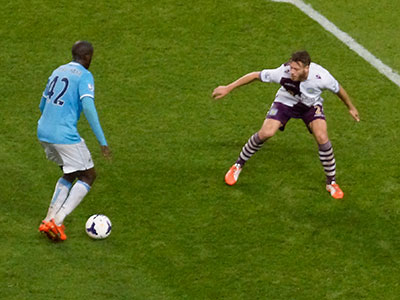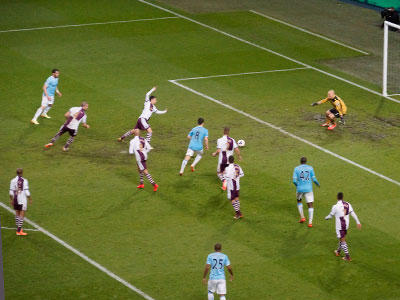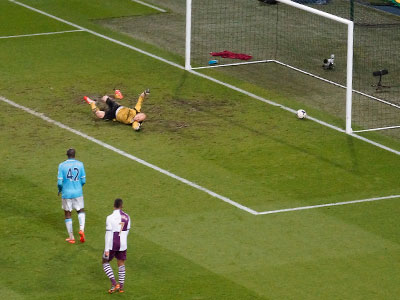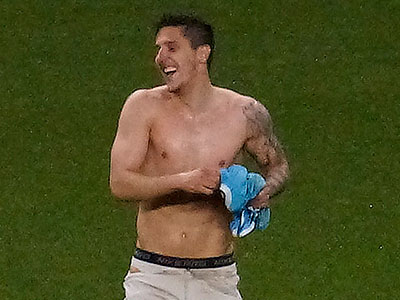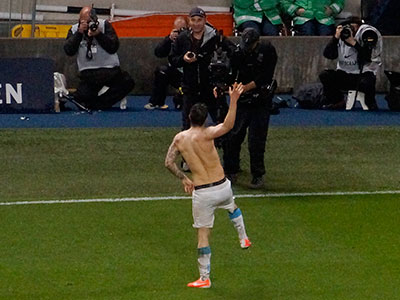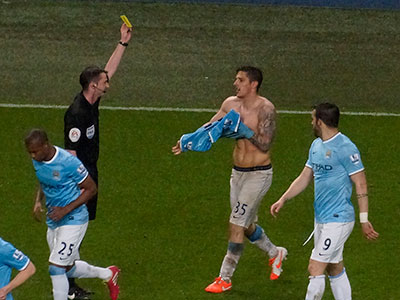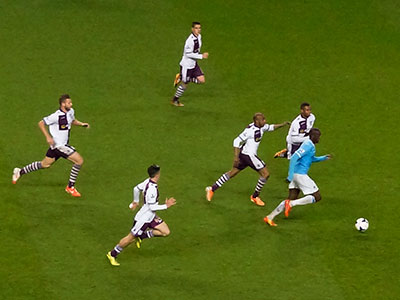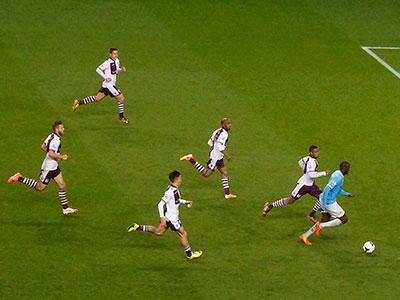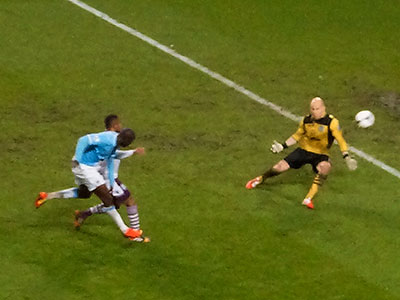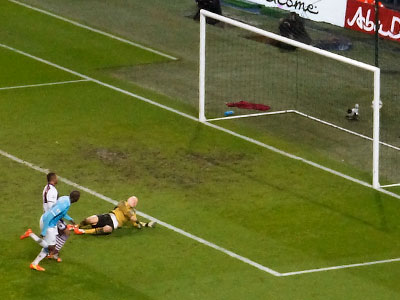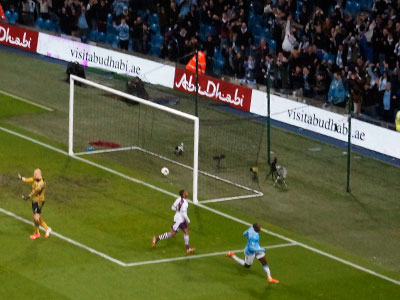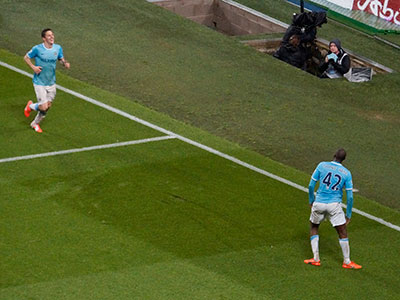 The under 18's show off a recently won trophy
Kolarov replaced Clichy and Aguero was injured.
Villa fans were not present in great numbers -less than a 1000
Kolarov had a chance after 4 minutes but the shot went wide
A header from Kompany goes over the bar
Zabaleta was soon posing problems for Villa down the right flank
Yaya Toure has a shot blocked on 11 minutes
Villa set up two defensive walls of 5 and 3 so it made life difficult for City
on 17 minutes Silva thought he had a chance......
....but Guzan just beat him to the loose ball
Villa clear a City corner
The City bench appear calm but is Brian Kidd biting his nails!
Villa did have the odd attack but this cross ended with a shot that went well wide
On 38 minutes another attack down the right wing ends with Silva having a shot blocked
Nathan Baker collides with his own keeper and has to have treatment
Villa manager Paul Lambert watches anxiously
Dzeko and Milner link well together......
...before the Milner cross is met by Nasri --- but his shot goes wide
....much to the worry of the twitchy City fans behind the goal and its goalless at half time
City win a free kick early in the second half but no goal results
At a corner Kompany has a go with an overhead shot but Guzan saves
After 55 minutes Silva is brought down and Delph gets a yellow card
Kolarov's free kick is saved by the keeper
on 59 minutes Jovetic gets instructions from the manager before substituting Milner
......and Dzeko pounces on the cross and shoots home from close range.At Last!! a goal!
On 65 minutes Zabaleta crosses yet again and .......
The City players and supporters celebrate a really vital goal
Despite the pouring rain the players are delighted and so they should be
It starts to rain even more heavily - glad I'm in the stand!
8 minutes later and Nasri has a shot at goal following a cross from - yes you guessed it- Zabaleta!
The keeper could not hold the shot and Edin Dzeko was at hand to push the ball over the line for number two
Surely this must be it- ah remember Liverpool and Palace!
City continued to attack and Jovetic was fouled just outside the box.....
Clark got a yellow card for the foul and surely Toure would score from this!
Alas not this time and the score remained at 2 nil
At the other end Villa hit the bar from a header from Weimann following a free kick
Negredo comes on for City and a very young looking Grealish comes on for Villa
City continue to attack and on 88 minutes Yaya Toure fed Jovetic who shot home from just outside the penalty area
Jovetic obviously enjoyed the goal and discarded his shirt...
...and then showed off for the camera before getting a yellow card!
Two minutes into extra time Yaya Toure got the ball in the City half and set off on one of his epic runs before shooting past the Villa keeper to make it 4 nil
It was City's 100th League goal and the first time we have reached 100 since the 57-58 season but that year we also conceded 100 finishing 5th in the old first division
Team
Hart 6.5: Zabaleta 8, Kompany 7.5, Demichelis 7.5, Kolarov 7.5: Garcia 6.5, Toure 8, Milner 7.5 ( Jovetic 7.5) Nasri 7, Silva 8 (Fernandinho) Dzeko 8 (Negredo)