City 3 West Brom 1
April 21st 45,583 ( guessed)!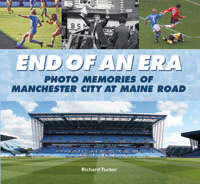 Now available from Amazon ( click on image for link)
WH Smith and the City shop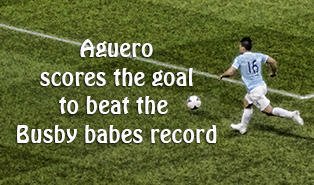 A much better display by City kept them in touch with Liverpool and Chelsea but the injury to David Silva who was taken off on a stretcher in the second half will be a blow if he is out for the rest of the season. At least Aguero's form looked more like his best and some of the football City played in the first half was really good. The return of Silva made a big difference so I just hope the injury is not serious. West Brom rarely troubled Joe Hart and though they scored in a counter attack after City messed up a free kick at the other end the visitors were outplayed for most of the game. Demichelis who is looking more and more comfortable next to Kompany had a good game and City were able to control the midfield where Fernandinho also shone. The second half was a little boring as City took their foot off the pedal and failed to add to their first half goals.
I had a major problem with the battery on my usual camera today and had to resort to plan B - my Samsung phone - hence the dip in quality with the pics below -sorry about that! Forgot to pack the spare battery - old age!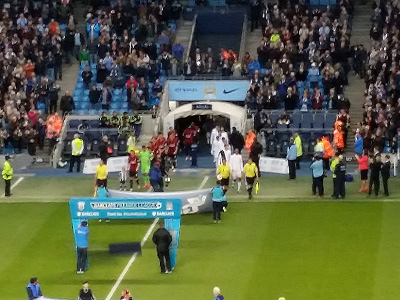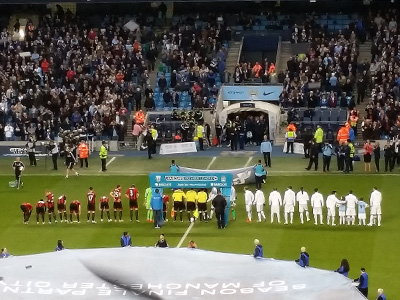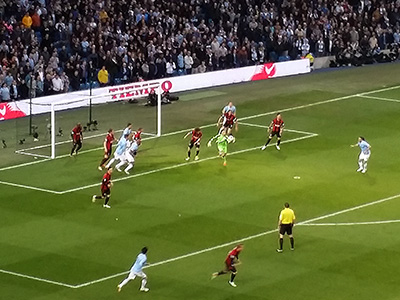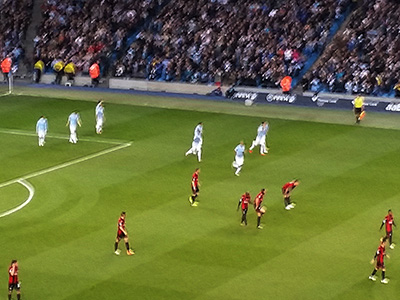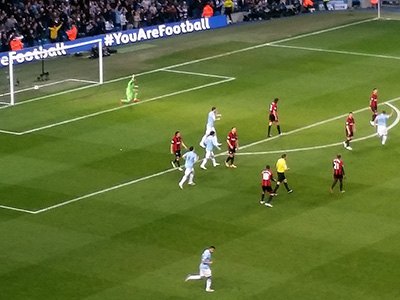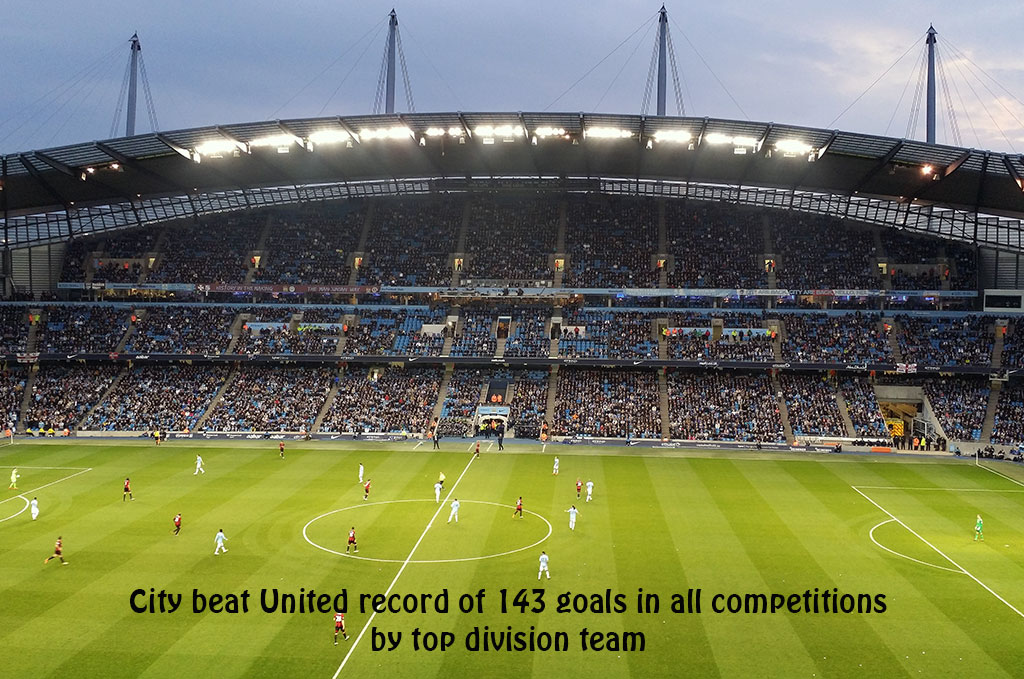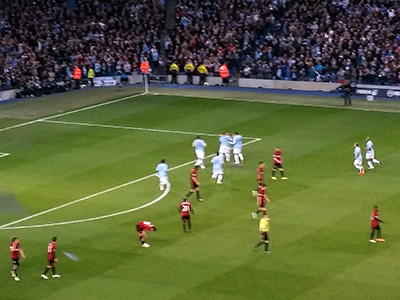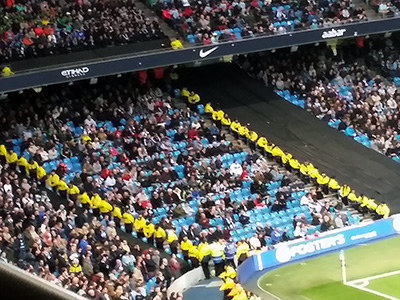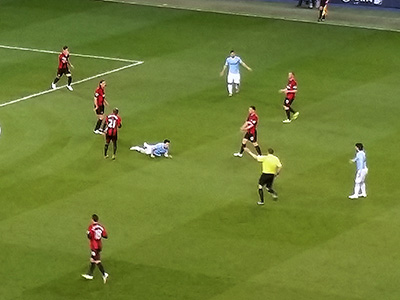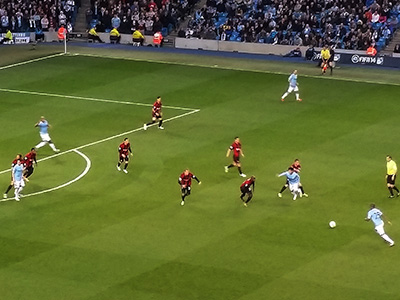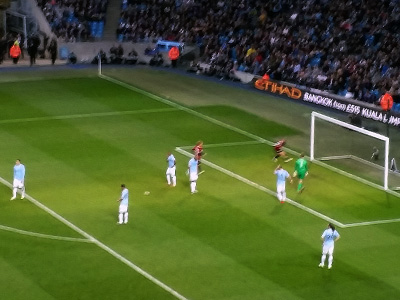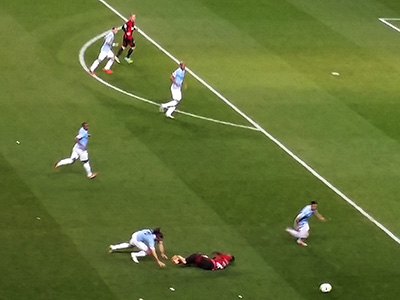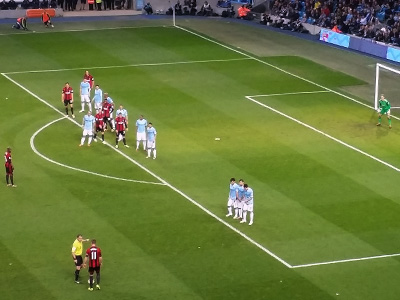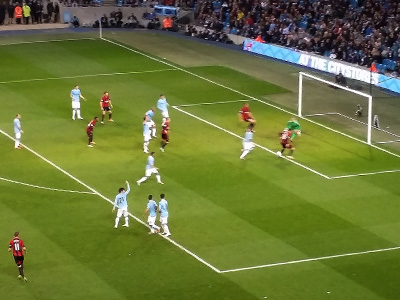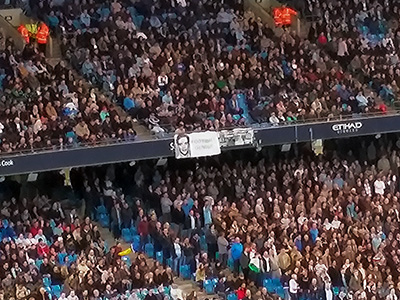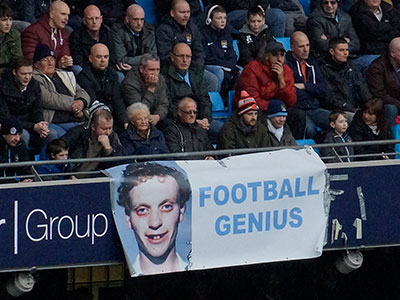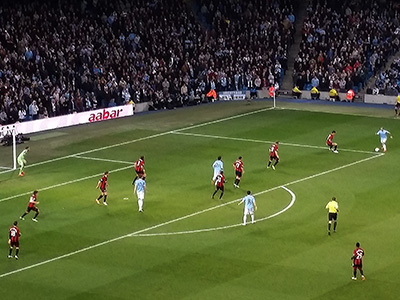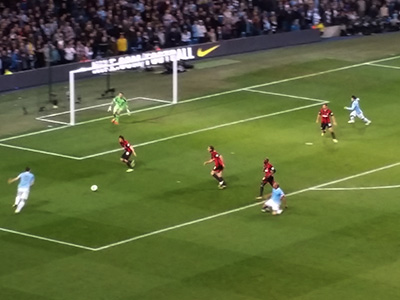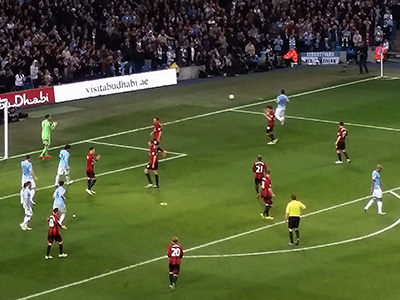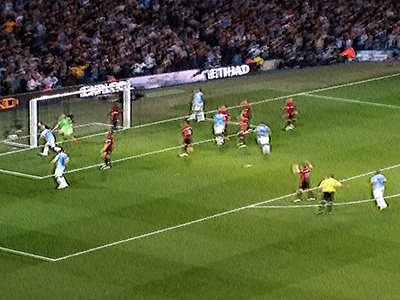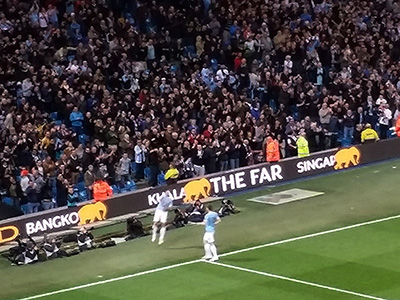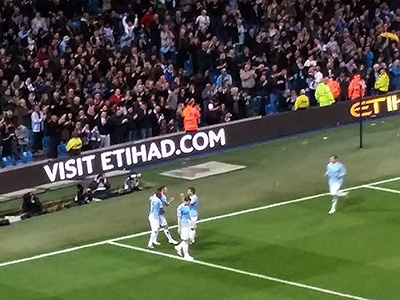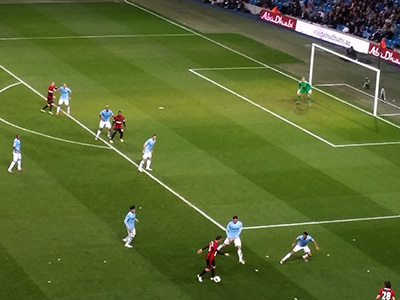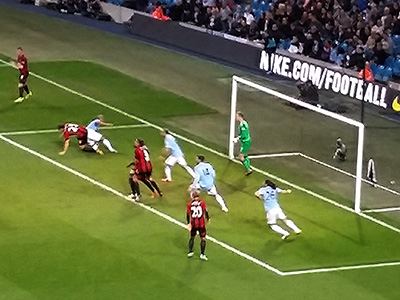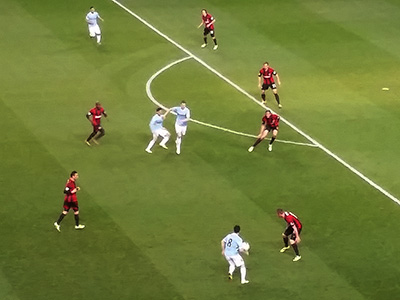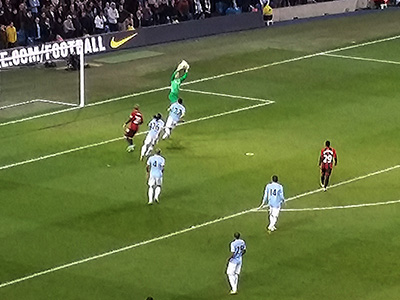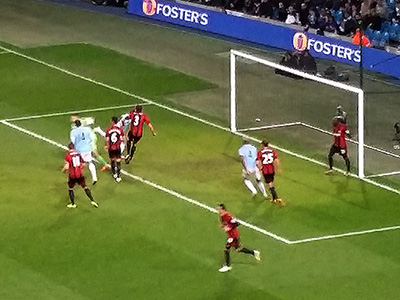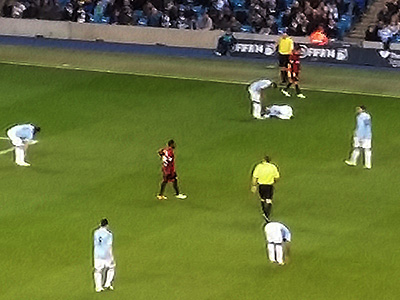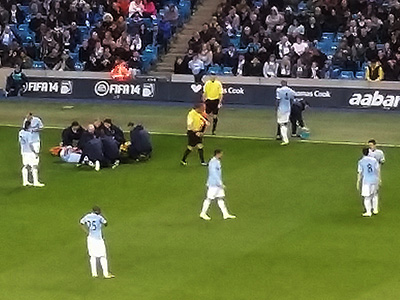 The return of Silva was good news and Dzeko came in for Negredo. Clichy was preferred to Kolarov at left back. Yaya Toure still injured.
From this attack City the cross ended with a shot from Aguero which Foster saved but Zabaleta headed in the rebound. One nil in 2 minutes - good start . It was Zaba's first goal since Jan 2013!
Foster clears another City attack
On 10 minutes City went two up as Aguero hit his 16th league goal from 25 yards
Aguero's 27th goal of the season enabled City to pass the original record of 143 goals in all competitions by Manchester United set up in 1956-57 season
The City players celebrate while the few hundred West Brom fans that turned up are not clapping !
a free kick to City ended with a terrible routine which went wrong and West Brom broke away....
.... and the visitors scored a good goal by Dorrans
Demichelis fouls Sessegnon and gets a card
However the free kick taken by Brunt is saved
With Moyesgate in the news today the football genius banner seen at the Fulham game was once more in position!
City continued to attack but were unable to score
Then on 35 minutes City won a corner and Demichelis scored from the Nasri corner from close range
It was his second goal for City and he is beginning to win fans over after an uncertain start
West Brom had a few attacks before the interval but the City defence stood firm and the first half ended at 3-1 to City
Nasri tries to break through
on 70 minutes Silva goes down injured and eventually had to be taken off on a stretcher
- very worrying!
Team:
Hart 7: Zabaleta 7, Kompany 7.5, Demichelis 7.5, Clichy 7 , Garcia 7, Fernandinho 7.5, Nasri 7, Silva 8 ( Milner) Dzeko 7.5 (Kolarov) Aguero 7.5 ( Jovetic)