City 4 Southampton 1
April 5th 47,009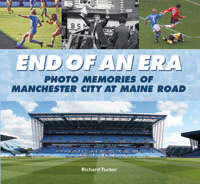 Now available from Amazon ( click on image for link)
WH Smith and the City shop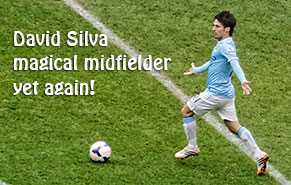 The score line suggests this was easy for City but Southampton outplayed City in the first half having most of the possession yet City were 3-1 up at half time! However Hart was rarely troubled as they had only one shot on target all game and City;s two goals in added time just before the interval must have hit them hard. City took an early lead when Dzeko was brought down and Toure notched his 18th league goal from the penalty spot. Though Southampton played some good possession football their equalizer came also from the penalty spot after a foul by Zabaleta. A bad injury to Rodriguez led to four minutes extra time and Silva looked well offside when he squared to Nasri who made no mistake from close range.No flag from the linesman and the cheers- had hardly died down when a Kolarov cross was headed down and in off the post by Dzeko his eleventh league goal of the season. Half time and City were 3-1 after an average display - unbelievable! City played better in the second half and might have scored more than the fourth effort by Jovetic who had just come on. City will certainly have to raise their game against Liverpool at Anfield in a weeks time!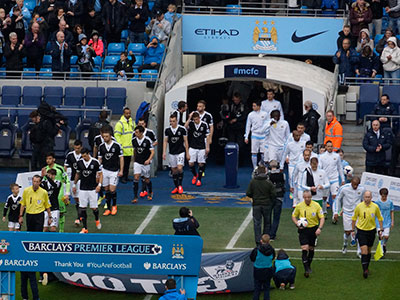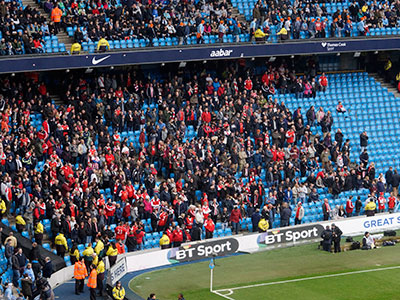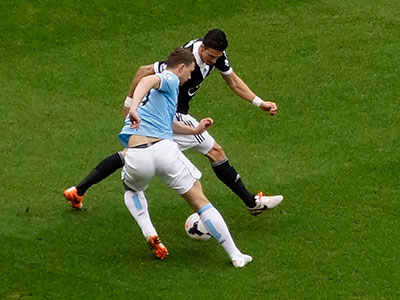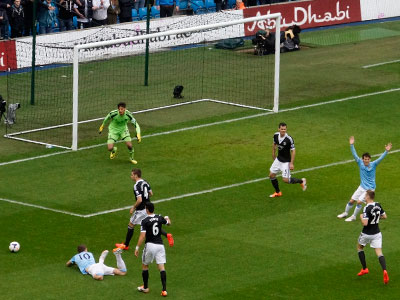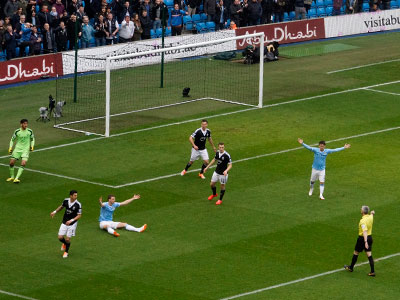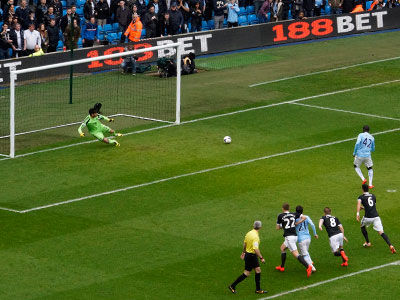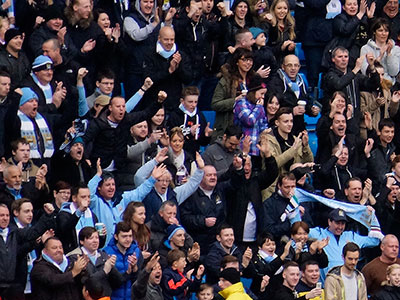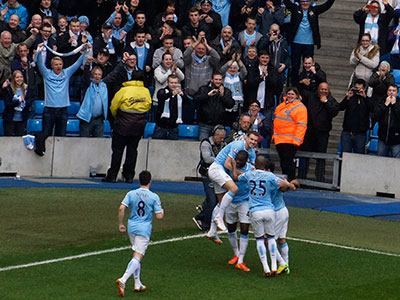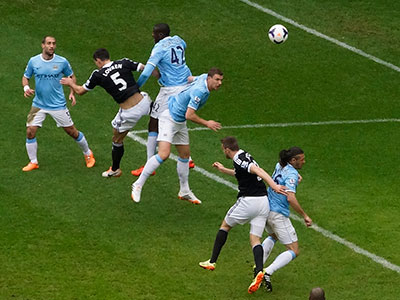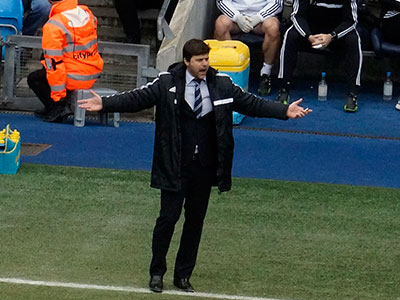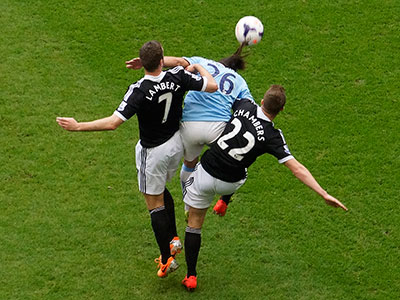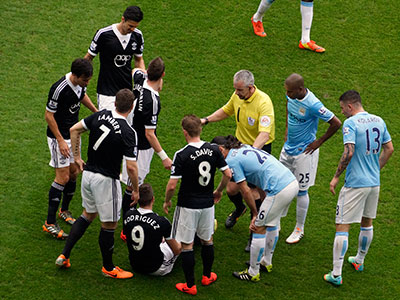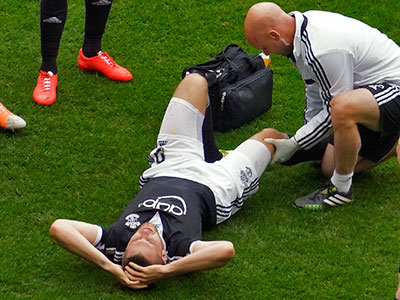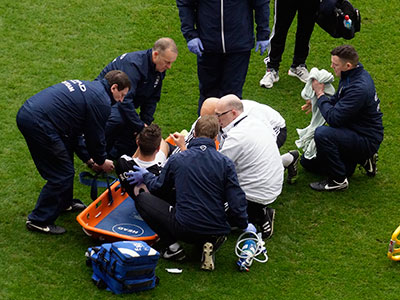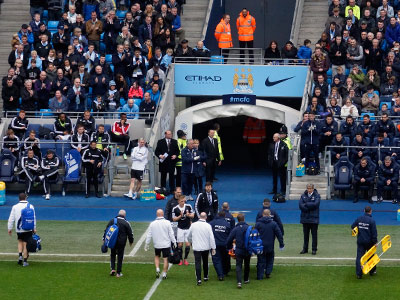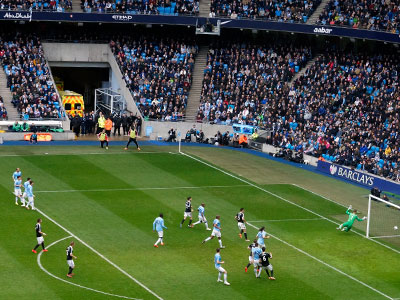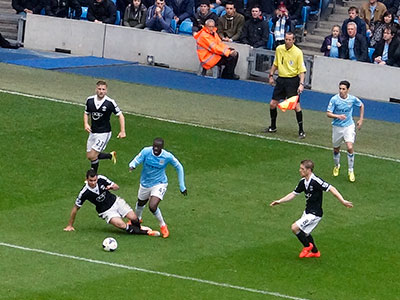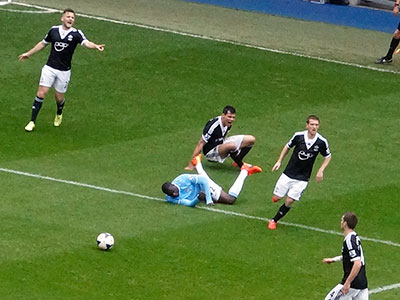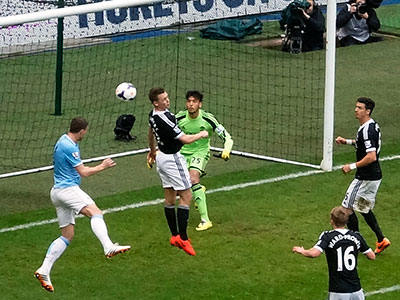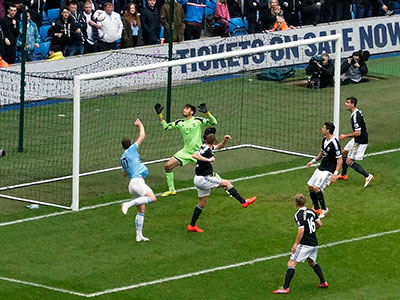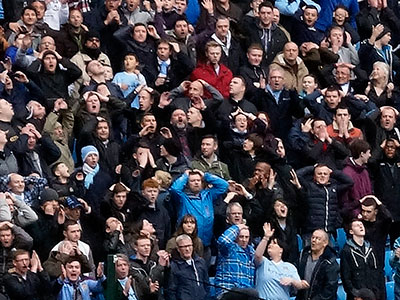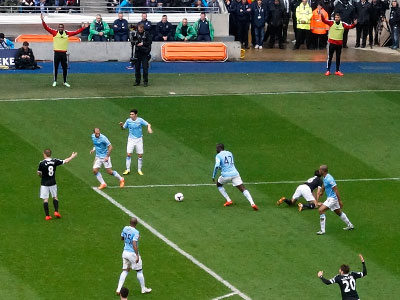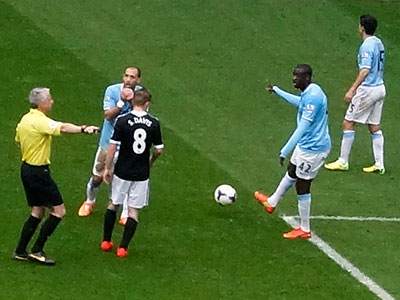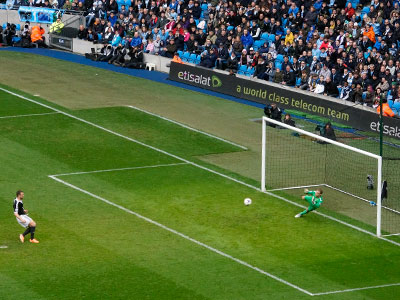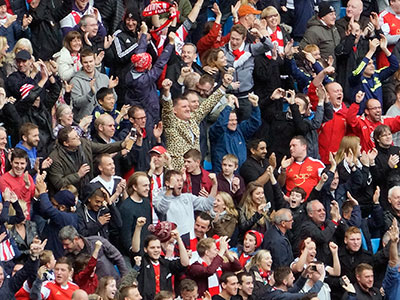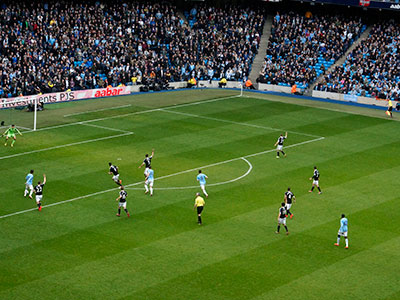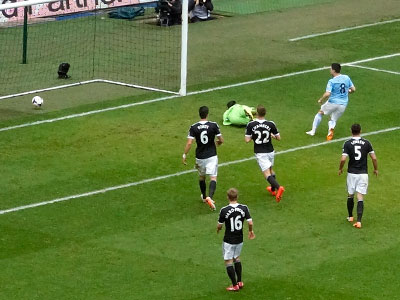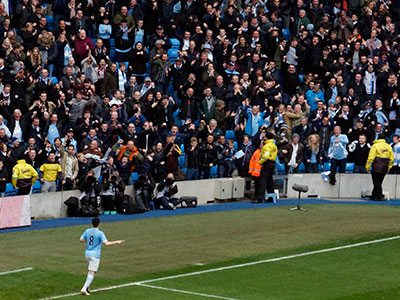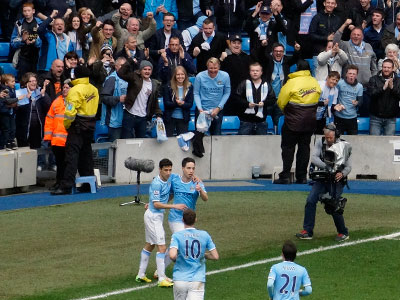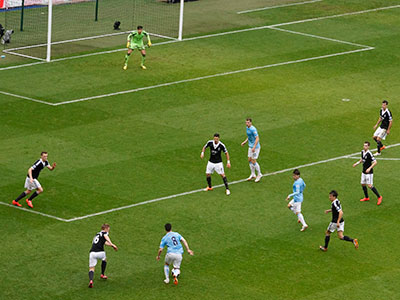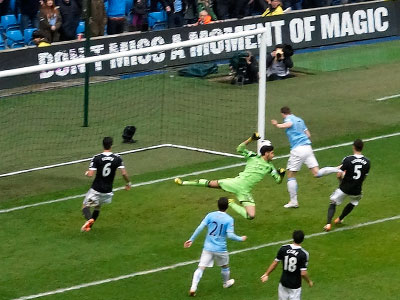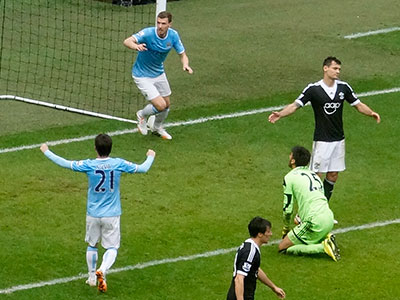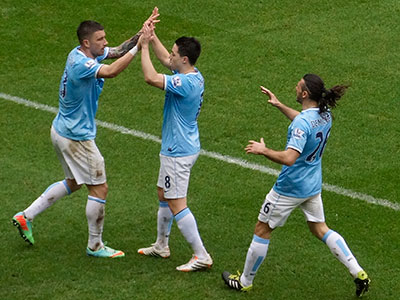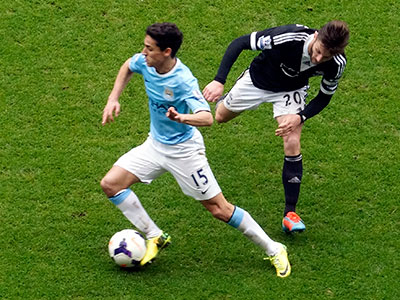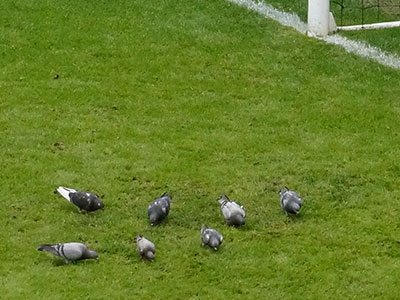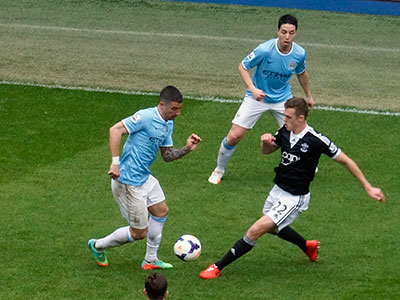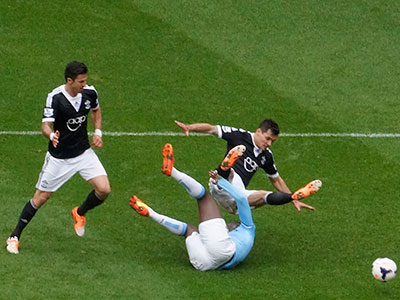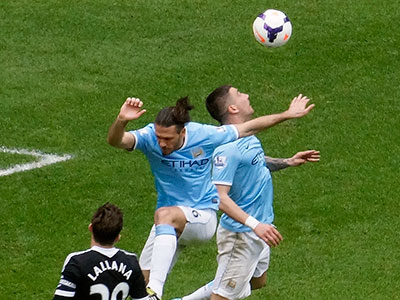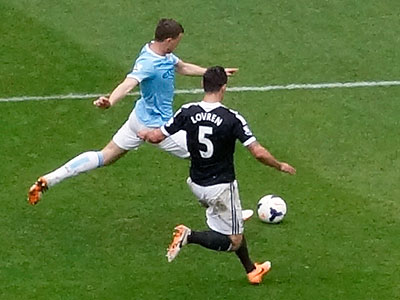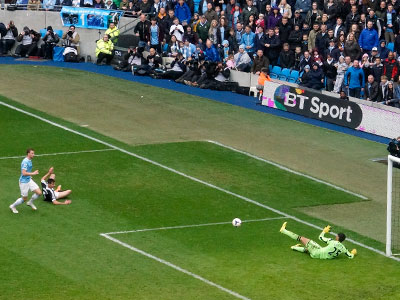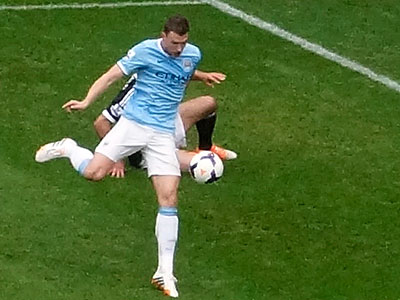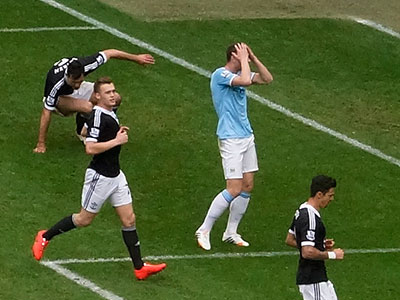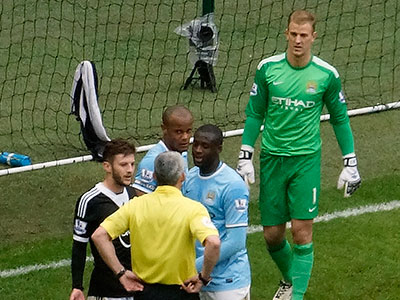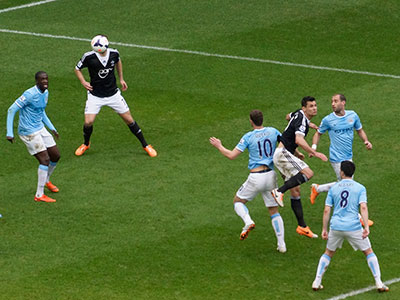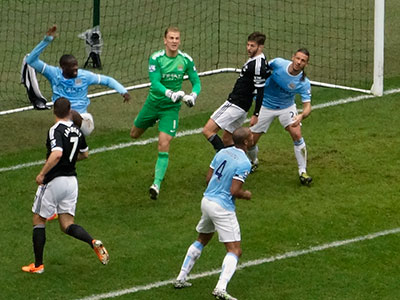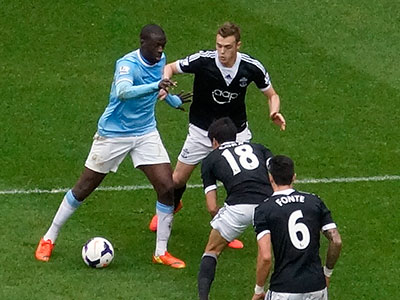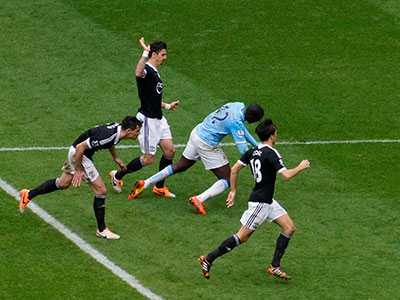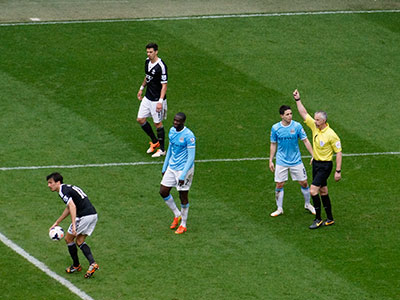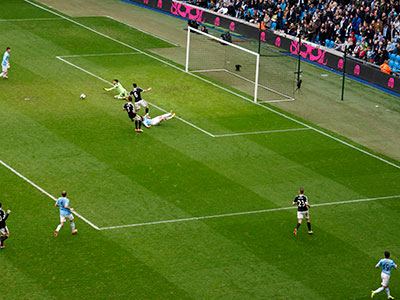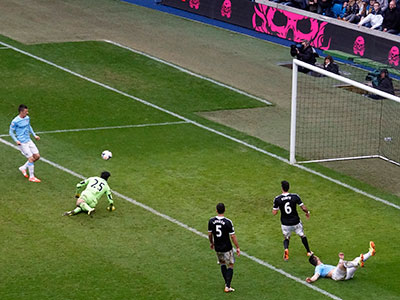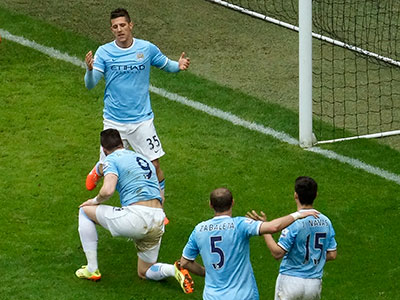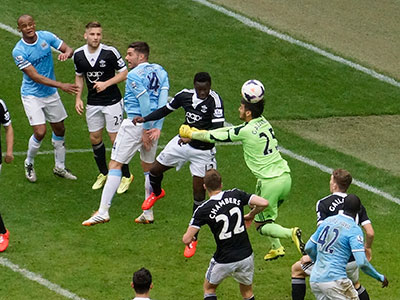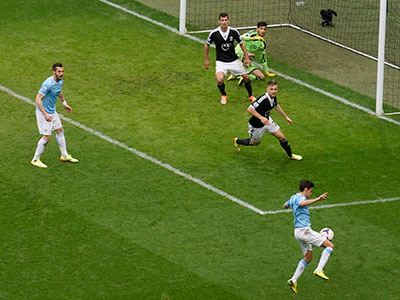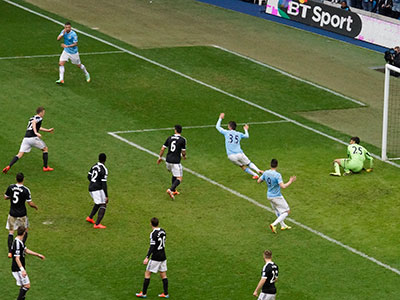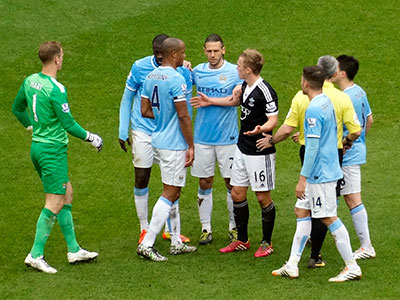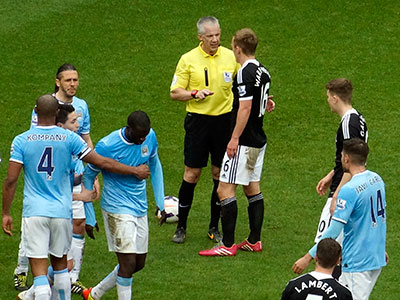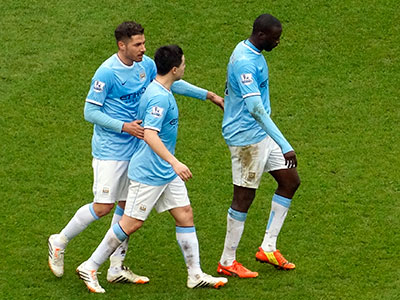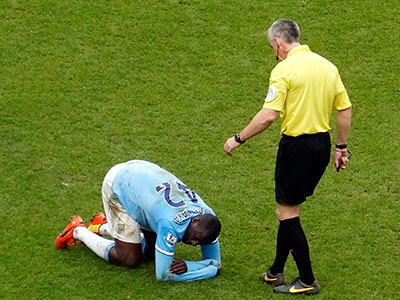 City made one change from their last game Kolarov coming in for Clichy
Considering the kick-off time and distance Southampton had good support
Less than three minutes had gone when Fonte brings down Edin Dzeko in the penalty area
The referee points to the spot and Yaya Toure does the business -his 5th goal from the spot this season
This was just the start City wanted so the celebrations began
City under pressure at a corner
visiting manager Pochettino does some appealing
Demichelis's locks clear the ball
Rodriguez falls badly and is injured
looks like his knee is the problem and the stretcher is called for
to applause all round the ground he is taken off and the England manager in the directors box must be concerned and isn't that the Liverpool manager doing a bit of spying!
a free kick by Lambert goes wide
Toure is just about to go into the box when he is brought down
Lovren was the culprit and from the free kick taken by Nasri Dzeko heads for goal......
....alas the ball clips the bar and goes over much to the dismay of City supporters
a minute or so later Zabaleta trips Cork and it's a penalty at the other end!
Lambert slams the ball past Hart much to the delight of the Southampton fans
Just on the 45 minute mark a move involving Toure and Dzeko ended with a pass to Silva who looked offside but there was no flag and Nasri scored from the cross from Silva
City were back in front with a bit of a gift
a minute later and a move down the left ended with a great cross from Kolarov which Dzeko headed in to make it 3-1
It was a great end of the first half for City after having so little of the opening 45 minutes
Are these special Southampton defenders in a 4-3 formation in their goalmouth
Oh dear Yaya Toure's down again
58 minutes and Dzeko shoots.....
...... Gazzaniga blocks the ball and following up Dzeko has a second chance but alas......
...his effort goes well wide!
Lambert fails to trouble Joe Hart
Referee Foy has to chat to players at a corner
Toure tries to break through.....
...but then he does a dive and gets booked for simulation
After 80 minutes a good cross by Navas id just missed by Negredo but up comes Jovetic to score easily with his first touch
It was game over at 4-1 and City continued to attack and almost scored as the keeper missed his punch
Southampton managed to keep City out as they tried to make it five
towards the end of the game there appeared to be a disagreement between Toure and Ward -Prowse
..and Yaya looked very upset about the whole episode.
team:
Hart 6.5: Zabaleta 6.5, Kompany 7, Demichelis 7, Kolarov 7.5: Yaya Toure 7, Fernandinho 6.5 ( Garcia 7) Navas 6.5 . Nasri 7.5, Silva 8 ( Jovetic) Dzeko 7 (Negredo)