City 0 Stoke City 0
March 8th 2017 att.48,425 est.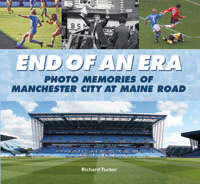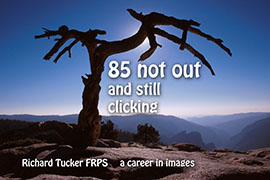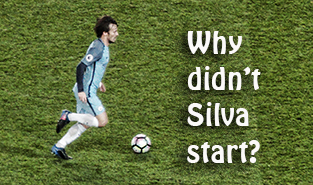 City missed the chance of moving into second position by a poor display in a rubbish game against Stoke who came for a point and got it. This was a match we will soon forget. Stoke were well organized and defended well but City failed to lift their game and only managed one shot on target all game! Just not good enough! Stoke came to defend and they did that very successfully. It was imperative that City scored early but alas key passes went astray and City's too methodical approach enabled the Stoke defence to minimize City's scoring opportunities. Caballero once again kept a clean sheet but really he didn't have much to do. The introduction of Silva after 57 minutes certainly lifted both fans and the sky blue performance but alas the lack of a goal has certainly reduced our chances of catching Chelsea. Certainly not a full house tonight but those who stayed away missed nothing!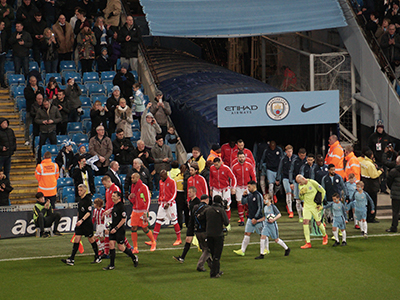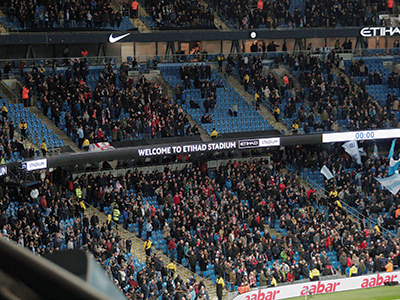 No Sterling, Stones or Silva in the City team and Aguero was captain - was this a first!
Stoke had not taken up all their space and there were many City fans missing too.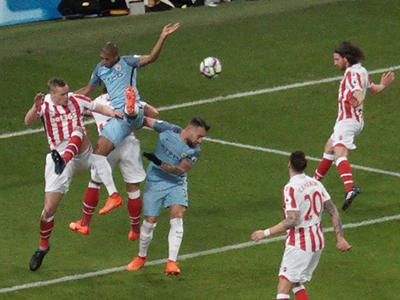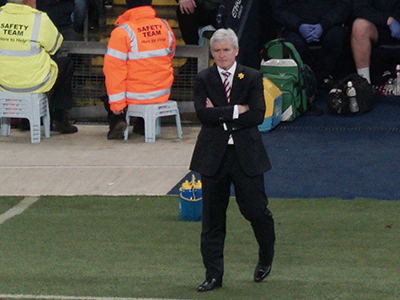 Stoke clear a City corner
Mark Hughes will be pleased there is no Silva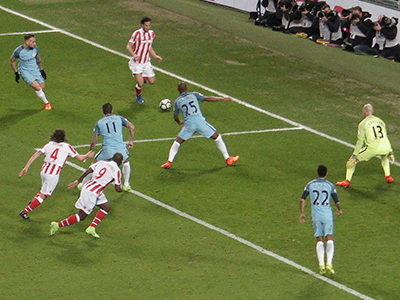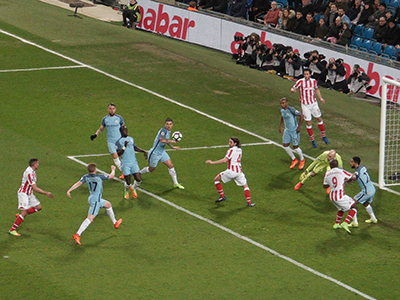 Stoke have an early chance but City manage to clear - Caballero saving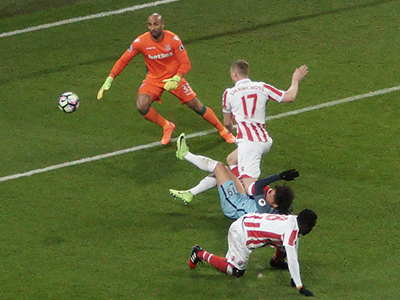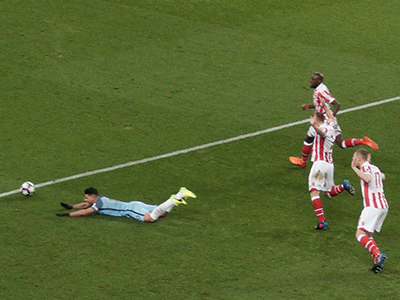 Shawcross clears from Sane
Aguero is brought down by Bardsley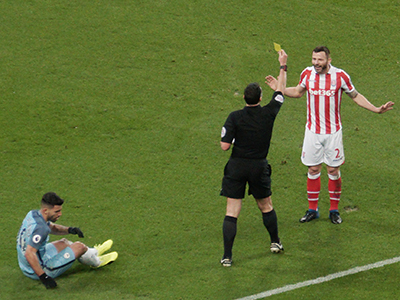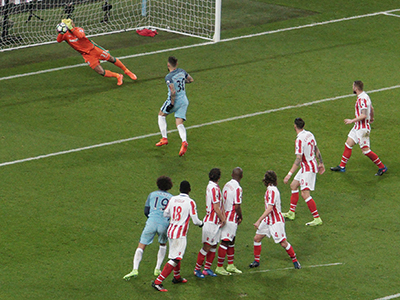 Bardsley gets a yellow card and the free kick taken by Kolarov is saved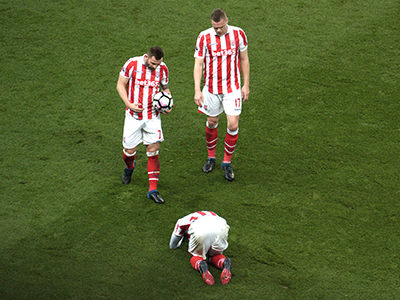 Diouf is fouled by Sane and stays down!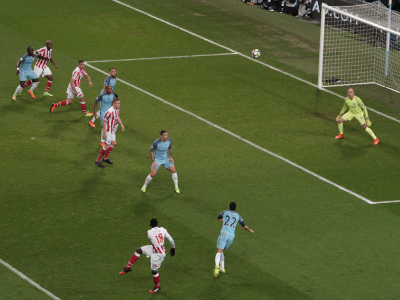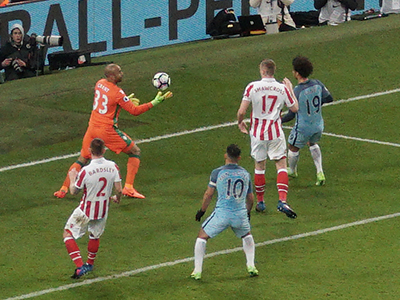 38 minutes gone and Diouf shoots well over the bar
Lee Grant has an easy catch to make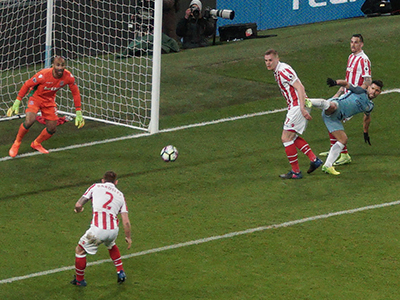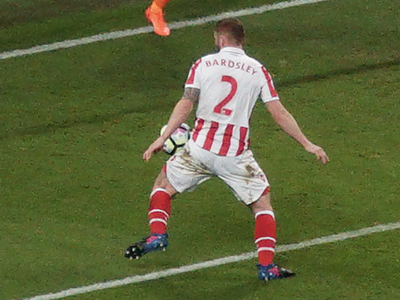 Did Bardsley handle this cross by Navas!!??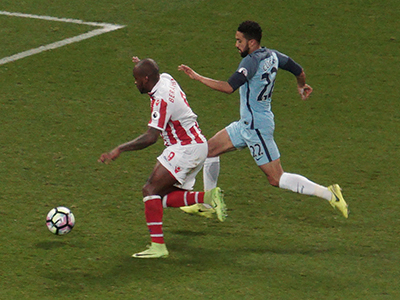 Yes it's the 2nd half now after a rubbish first 45 and Berahino beats Clichy but Kolarov blocks the shot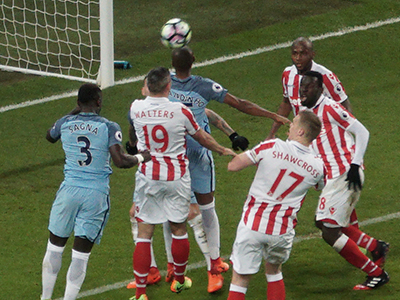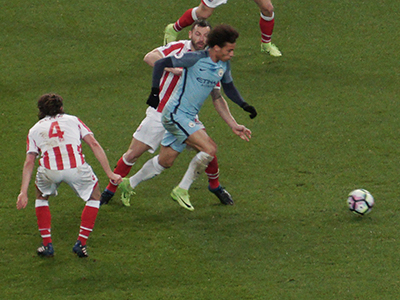 Fernandinho heads the corner clear
Sane starts run at goal.....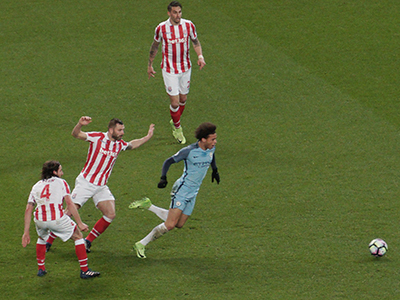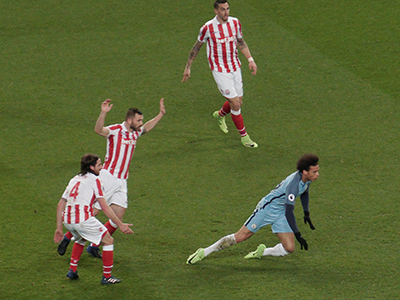 ..... but makes a dive to get a free kick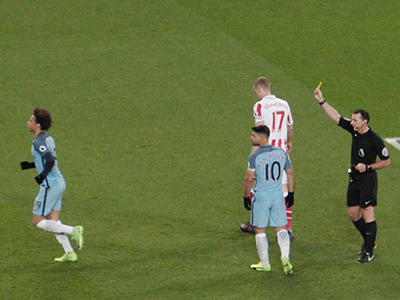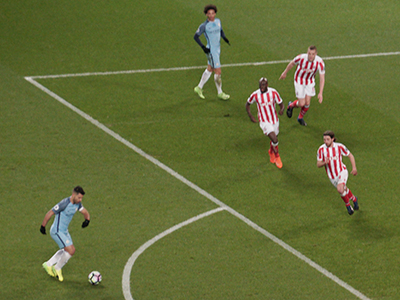 his reward is a yellow card!
On 55 minutes Aguero tries a shot.....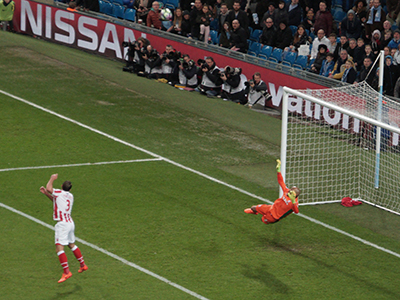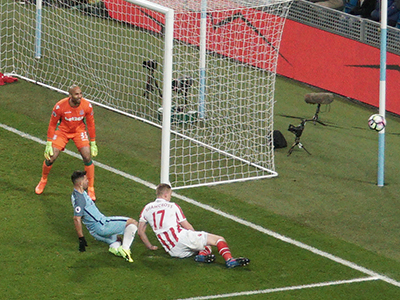 ..but it is deflected over the bar by Pieters
Shawcross stops Aguero from meeting a cross by De Bruyne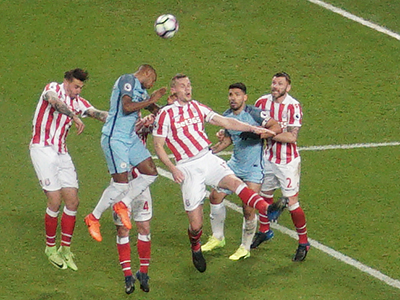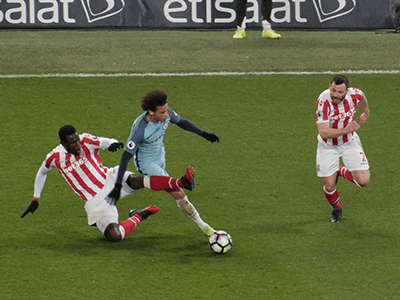 Sane tries to break through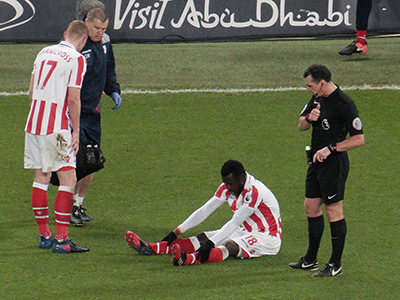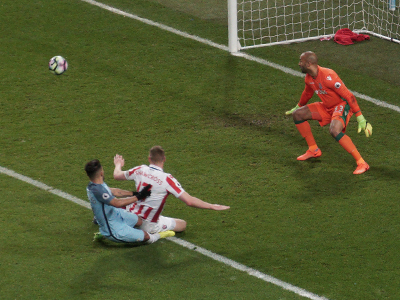 Oh dear Diouf is down again - this time he goes off
Shawcross stops Aguero from reaches a cross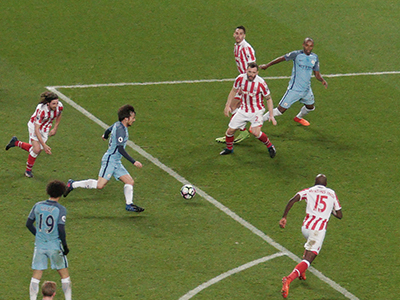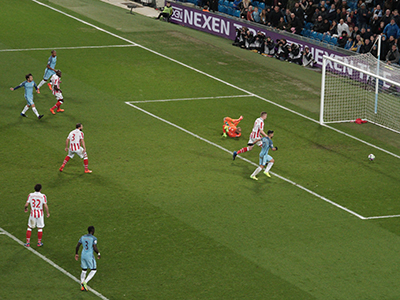 Silva -on for Navas - has a good run but shoots just wide of the post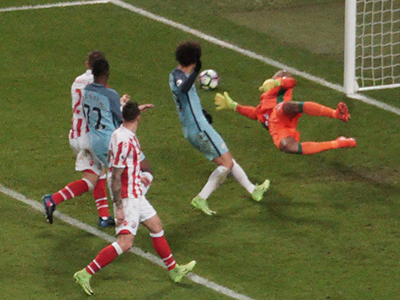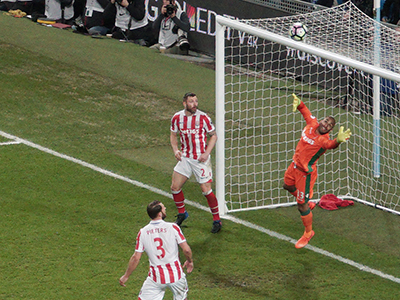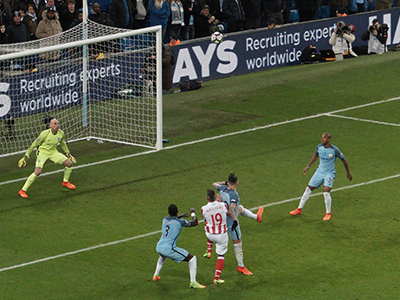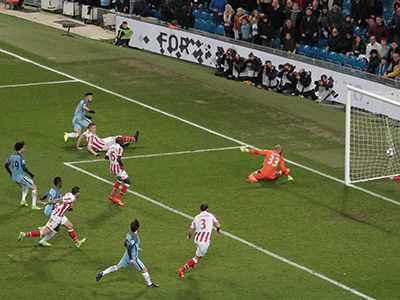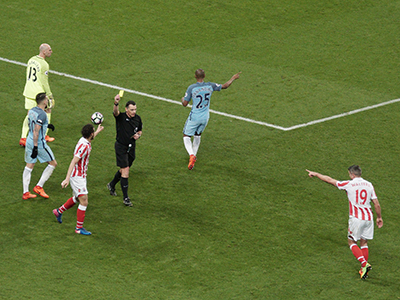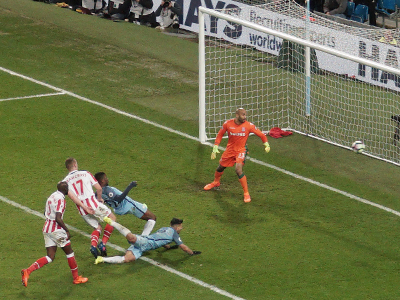 A header by Otamendi is a bit too high
A header by Walters goes wide
Aguero shoots into the side netting
Sobhi gets a yellow card for a foul on Otamendi
In added time Iheanacho just misses from a cross by De Bruyne
team
Caballero 6.5: Sagna 6.5, Otamendi 7, Kolarov 6.5, Clichy 6: Fernandinho 7, Toure 6 (Iheanacho) ; Navas 5.5 (Silva 7.5) De Bruyne 6.5 , Sane 7, Aguero 7