City 5 Huddesfield Town 1
March 1st 2017 att.42,425
FA Cup replay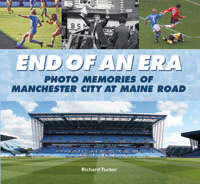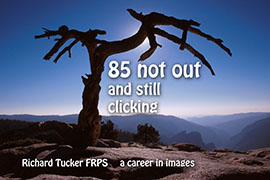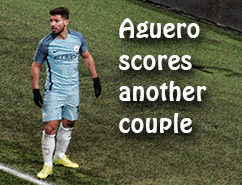 So it's onwards and upwards for City in the FA Cup as they demolished Huddesfield Town 5-1 in this round 5 replay. City now face Middlesbrough away in the quarter final. After a couple of hand ball appeals Huddesfield took a surprise lead when Bravo allowed a shot from ex City player Bunn to go through his legs. However City were soon on equal terms when Sane converted a good cross from Sterling and then a penalty from Aguero for a foul on Otamendi put City ahead. Zabaleta made it 3-1 so at half time it looked like game over. Aguero and substitute Iheanacho finished the scoring.
Some of the early City passing was a bit sloppy but once they had scored City pretty well dominated the game with Aguero outstanding - so who needs Jesus!! On the flanks Sterling and Sane were on good form and while De Bruyne covered a lot of ground working hard many of his final passes were a just bit off especially in the first half. Garcia did quite well in midfield with Fernandinho.
With the game live on BBC TV we did not expect a full house and there were quite a few empty seats around the ground. Shame I missed Iheanacho's goal but the ref only gave 1 added minute which is odd considering there were 6 subs and an injury! I was half way up some steps when he scored - it's amazing how many goals he's scored as a sub!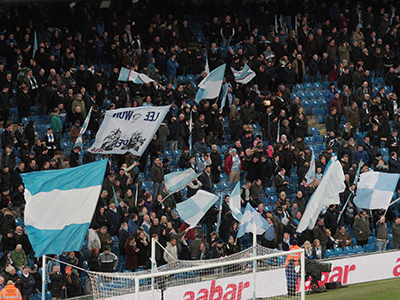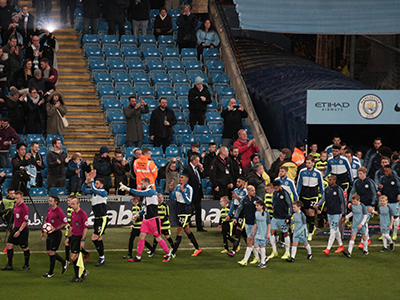 City made several changes resting Toure and Silva but Aguero remained up front . Garcia made a rare start and Clichy was back from injury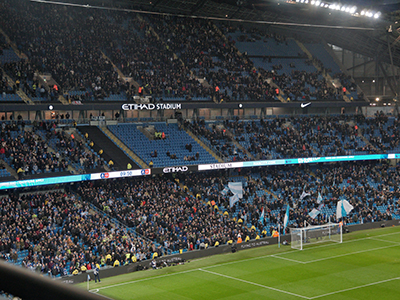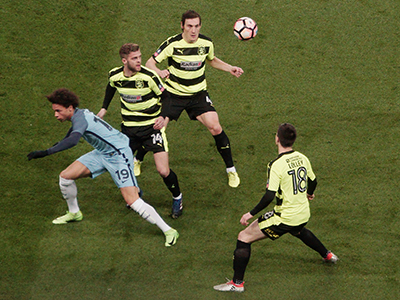 The visitors did not take their full allocation of seats but there were plenty of them
Sane is stopped early in the game......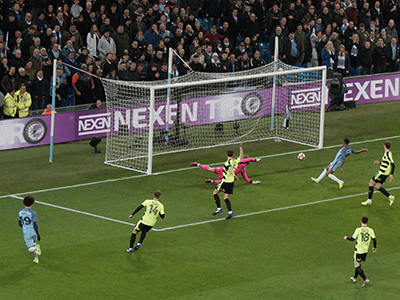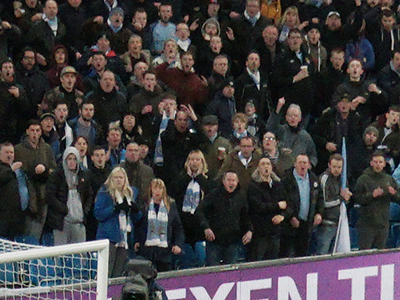 ....but he is soon in action again hitting the post much to the dismay of the South Stand City fans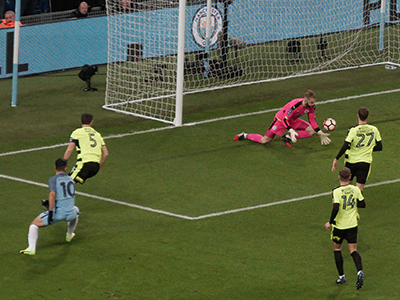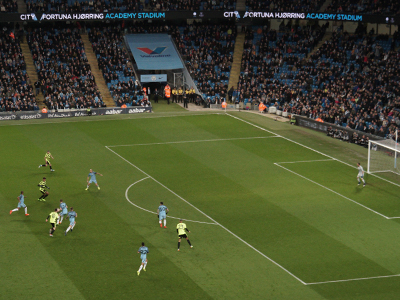 On 6 minutes Aguero has a shot saved by the keeper
A minute later and Huddesfield break and Billing passes to Bunn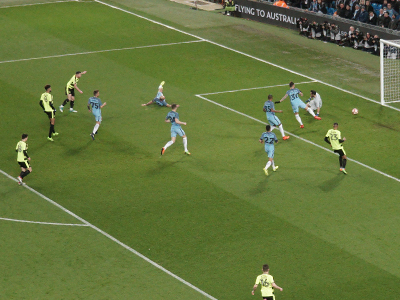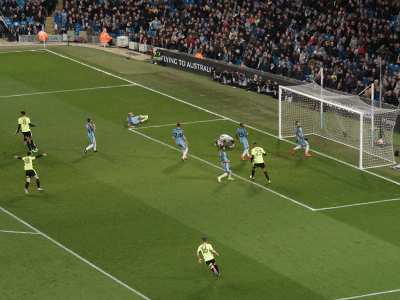 Bunn shoots through the legs of Bravo and the visitors are a goal up - unbelievable! - Bravo strikes again!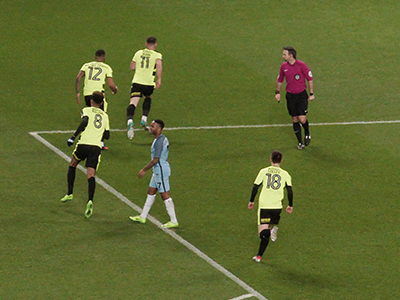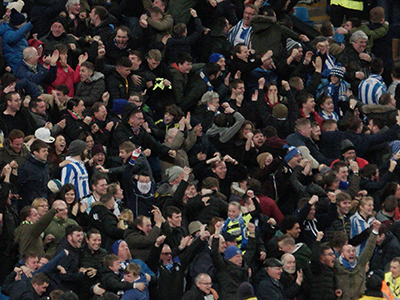 The visiting players and fans celebrate a surprise start to the game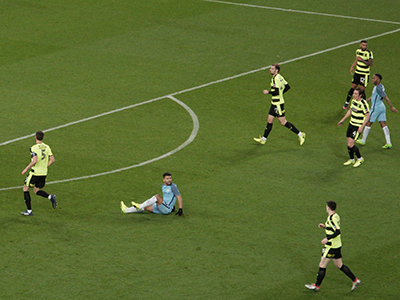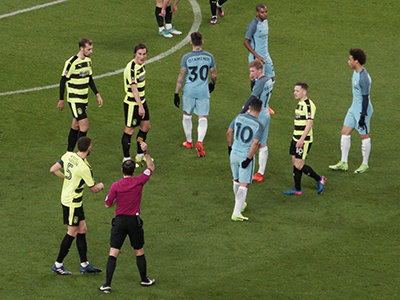 Aguero is brought down and Hudson gets a yellow card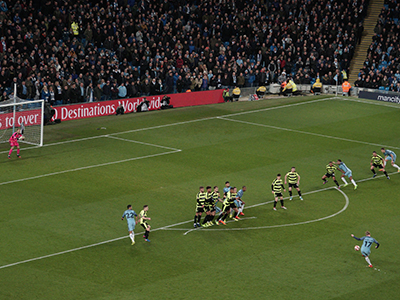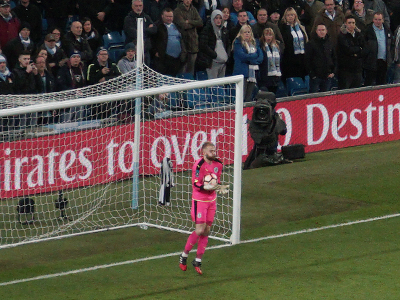 De Bruyne takes the kick in the absence of Toure and the keeper saves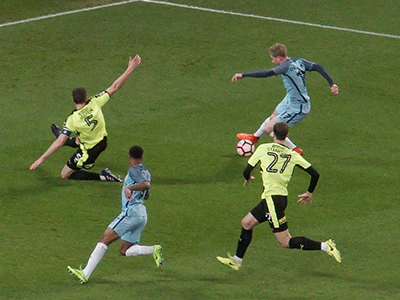 Kevin on the attack and beats the defender.....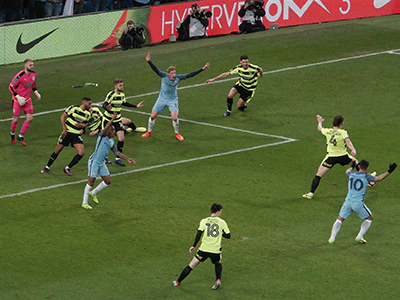 ....and there is a shout for hand ball as he tries to pass to Sterling - no whistle though!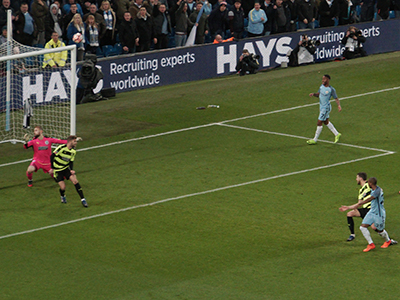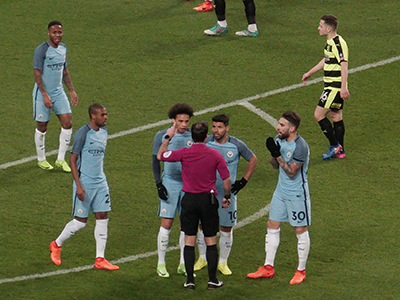 City win a corner but the City players are upset about something -another handball maybe!!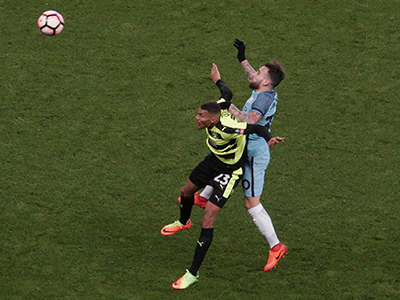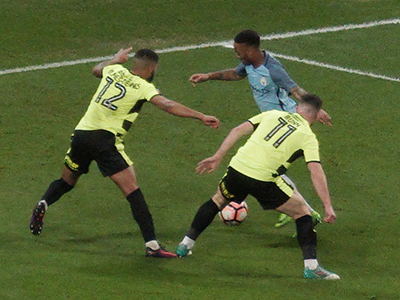 Sterling goes down the wing.....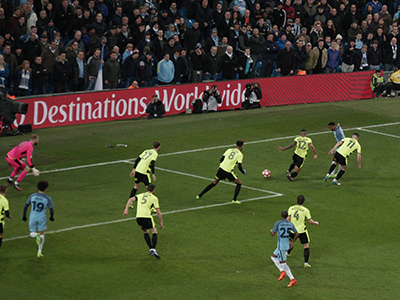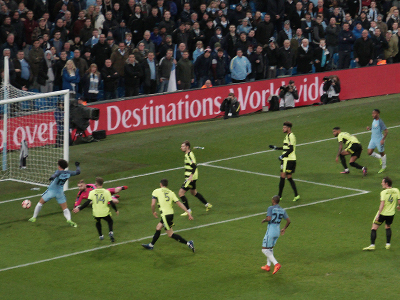 ...beats the defenders and crosses the ball to the waiting Sane who scores!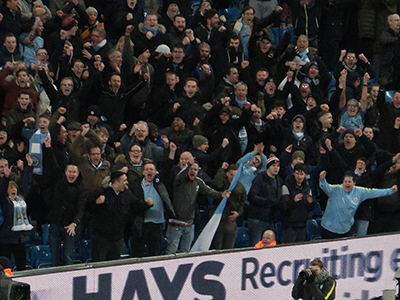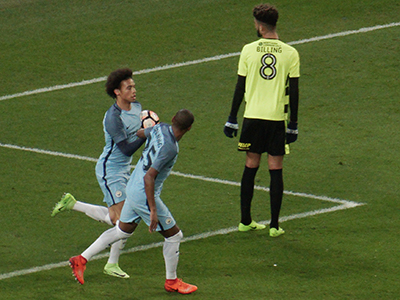 So City are level on the half hour and the players rush back to the centre as we want more goals!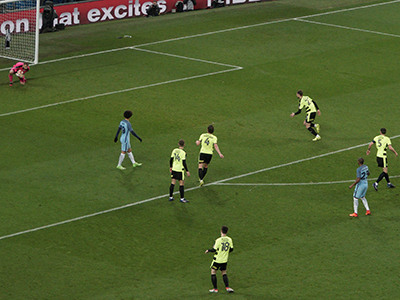 Fernandinho has a shot saved two minutes later
Then Otamendi is fouled in the penalty area....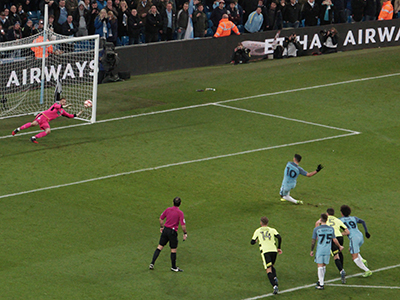 The referee gives a penalty and Aguero takes the kick......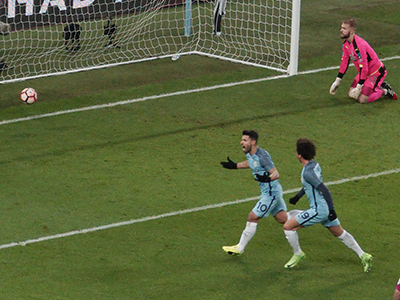 ....which beats the keeper and City are ahead 2-1 - that's more like it!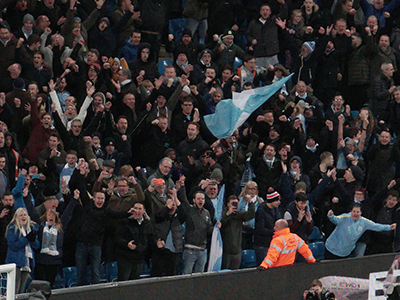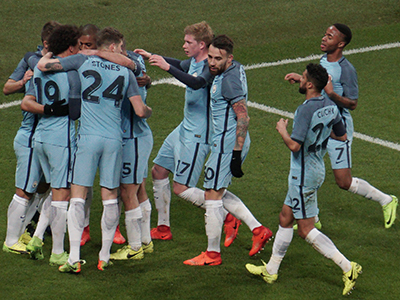 Celebrations all round for fans and players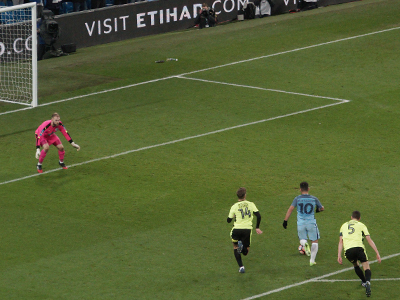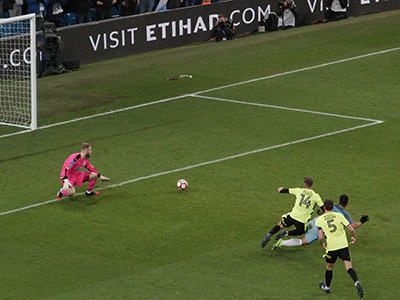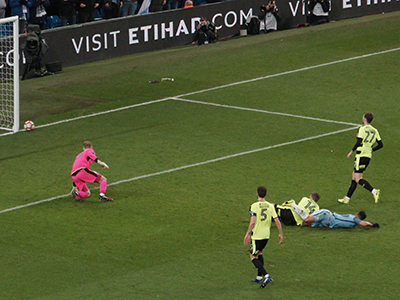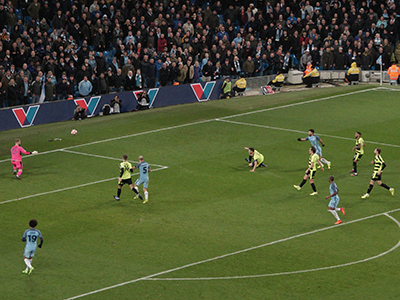 two minutes later and Aguero breaks through and shoots.......
The keeper has to save from Aguero a minute or so later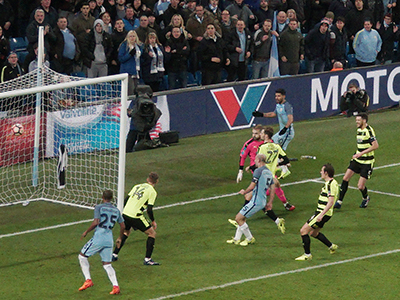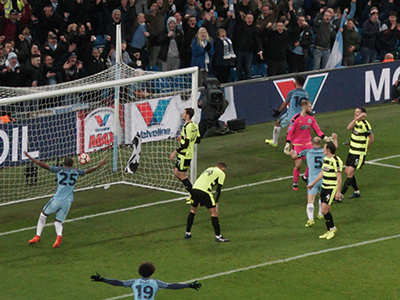 On 38 minutes Aguero presented Zabaleta with a chance and it's 3-1 for City - what a turn round
- amazing stuff!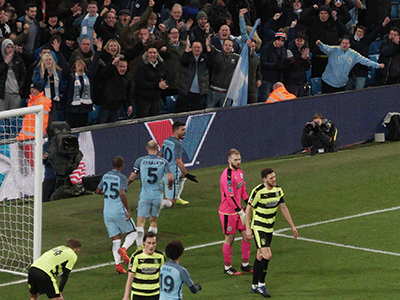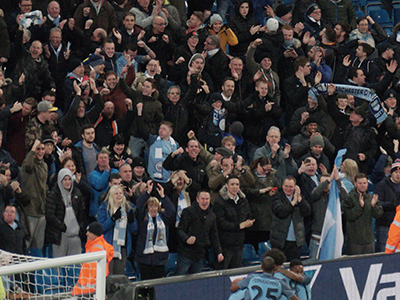 So Zabaleta skipper for the day gets his second of the season for City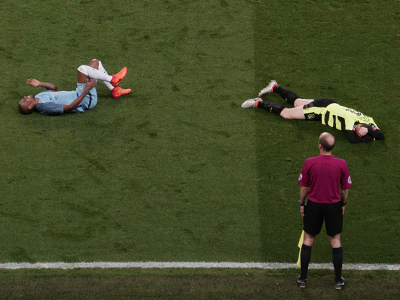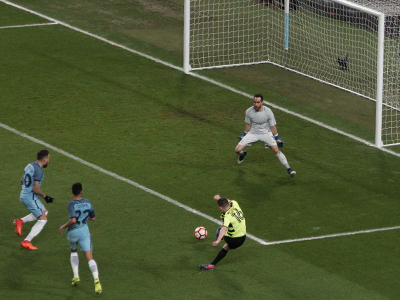 The secret sniper's been at it again with two down!
This looks like a good chance for Payne ......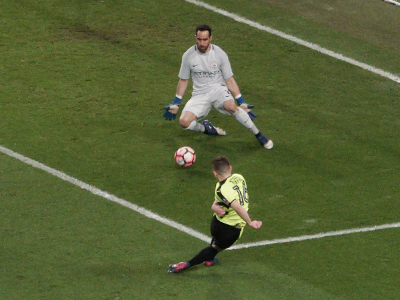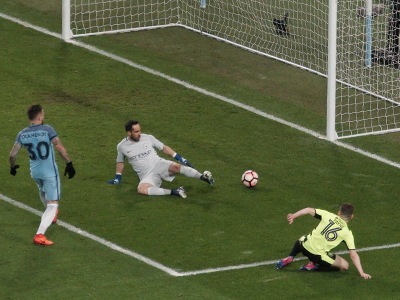 ........but Bravo's legs save the day.....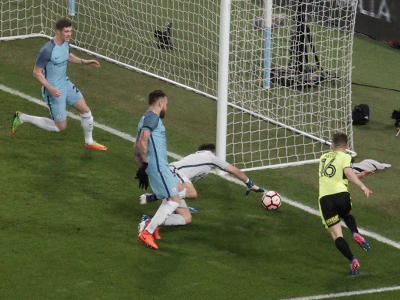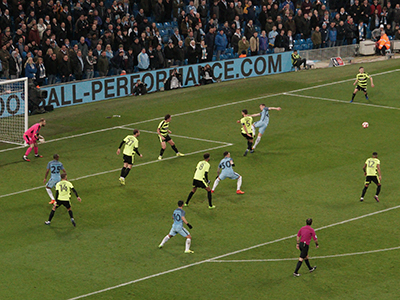 eventually the ball is cleared
City get a corner just before half time but the ball is cleared so we lead 3-1 at the interval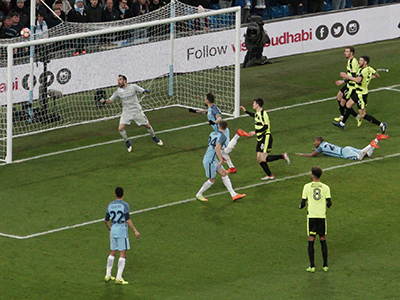 Sane leaps over Coleman who saves
a header by Lolley goes over the bar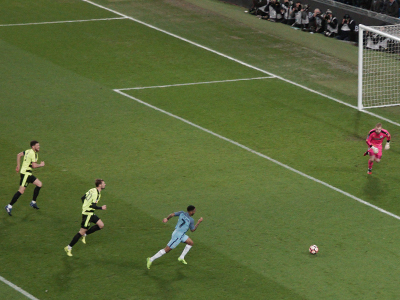 Sterling makes a break but is offside
De Bruyne takes a free kick for a foul on Aguero.....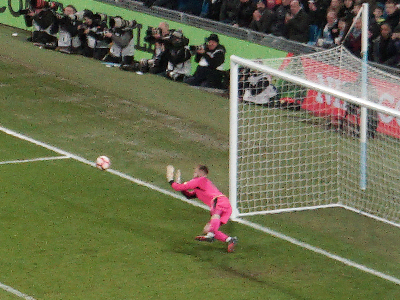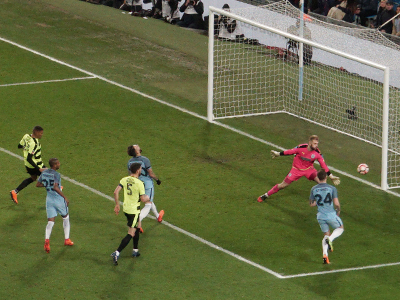 ...but Coleman saves pushing the ball for a corner
Nothing comes from a City corner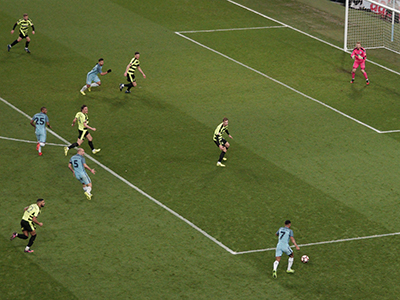 On 73 minutes Zabaleta passes to Sterling who dashes down the wing......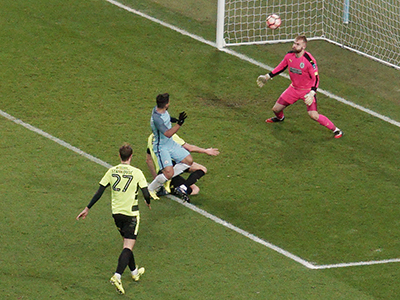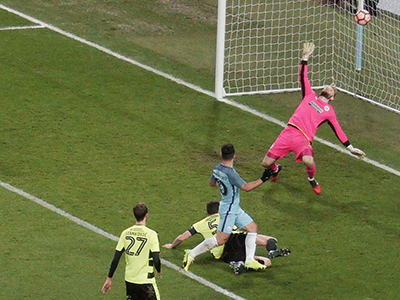 ...and crosses to Aguero who hits it first time past the keeper to make it 4-1 - excellent play!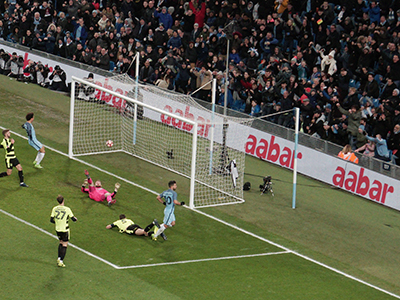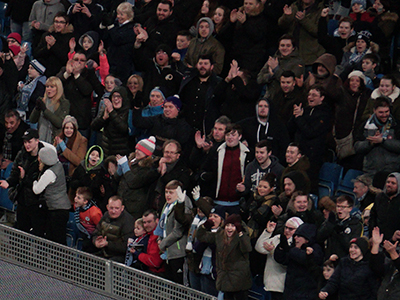 I think we can say that's game over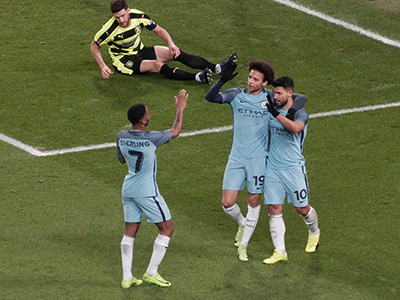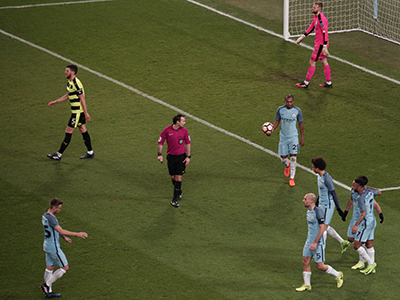 A well deserved second goal for Aguero who has played really well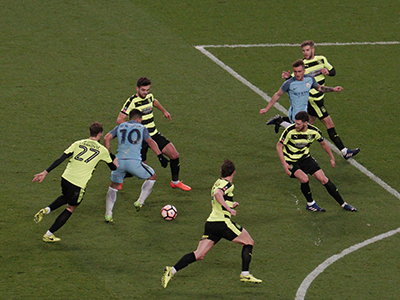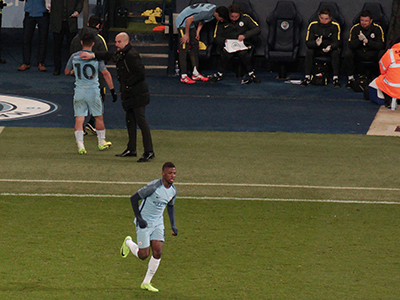 Aguero is a bit outnumbered
Off goes Aguero and on comes Iheanacho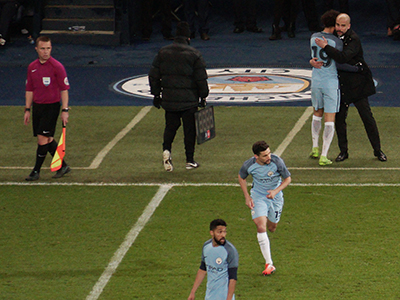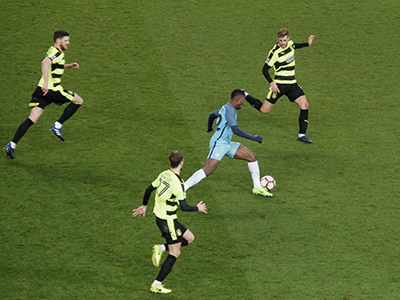 Sane gets a big hug from Pep and on comes Navas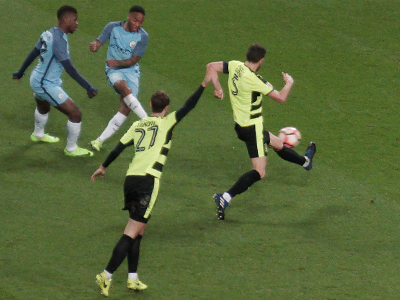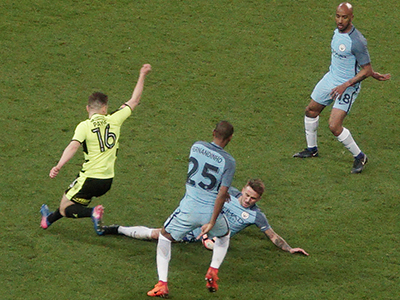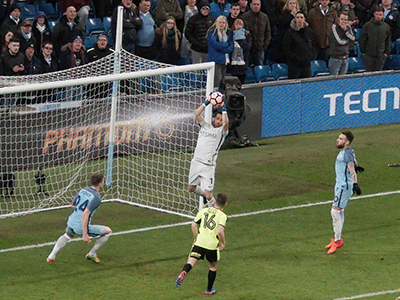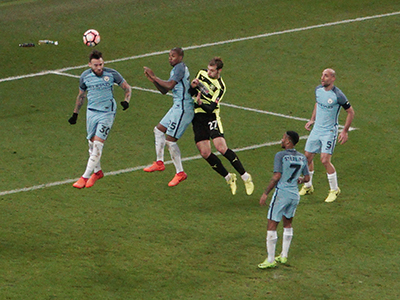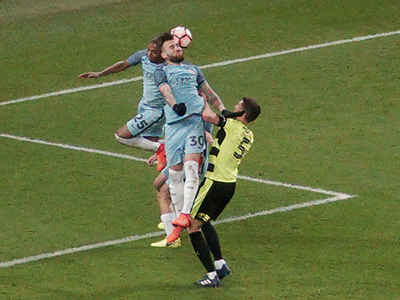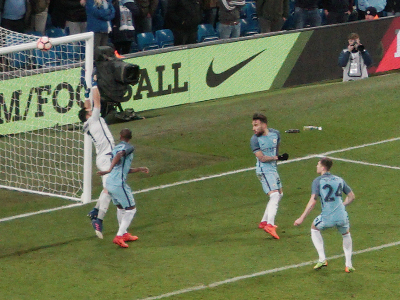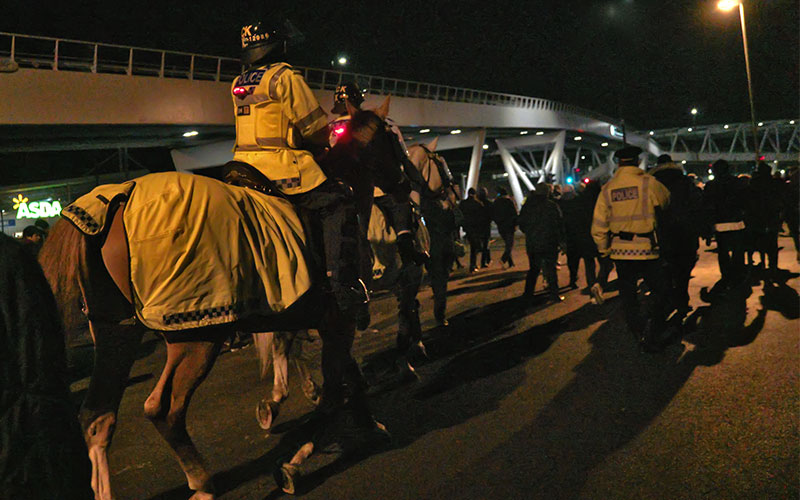 Sterling has a shot blocked
Bravo has to make a catch
Did Bravo actually make a save here!!!
two heads are better than one!!!!!
Having just missed Iheancho's last second goal I was glad to get a police horse escort away from the match!! Roll on Middlesbrough and the 'Beast'!
team
Bravo 6.5: Zabaleta 7, Stones 7, Otamendi 6.5, Clichy 6.5: Fernandinho 7 , Garcia 7:
Sane 8 ( Navas), De Bruyne 7.5 (Delph), Sterling 8, Aguero 8.5 (Iheancho)