City 0 Arsenal 2
Jan 18th 2015 45,596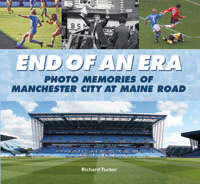 Now available from Amazon ( click on image for link)
WH Smith and the City shop
Well that run came to an abrupt end! Arsenal were easily the better side despite only getting 35% of possession. They moved quicker and their passing was more accurate. Despite the inclusion of Aguero and Kompany City hardly gave the Arsenal keeper anything to do in the first half. I cannot remember him having to make any sort of save. Aguero got little support on his own up front so it was not surprising to see Jovetic replace Milner at half time.
For a while it looked like City might get back into the game but when terrible marking gave a gift of a second goal to Arsenal at a free kick it was game over. The introduction of Lampard and later Dzeko failed to make much impression on a resolute Arsenal defence We did force umpteen corners ( 16) but I can't remember the last time we scored at a corner! There is very little variety or creativity from our corners so I wonder how much preparation there is to improve this.
A soft penalty against Kompany against the run of play gave Arsenal the lead in the first half but City failed to click in many areas. Our speed and accuracy in passing in the final third was well below our best and this lack of tempo failed to beat the Arsenal defence. We had nobody to beat the brilliance of Cazorla and now we are five points and a few goals behind Chelsea in the race for the Championship.
For those who want to remember last season look
HERE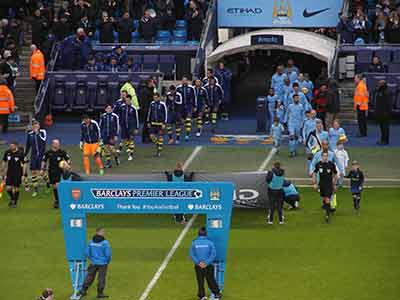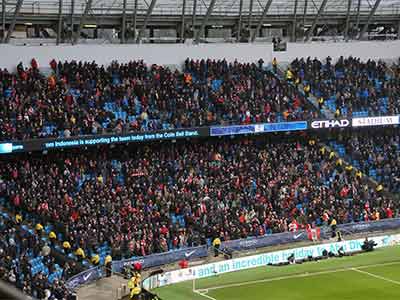 We welcomed back Aguero and Kompany but Nasri was absent injured.
Arsenal had excellent support as usual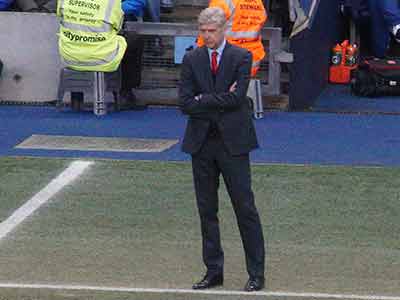 an early City corner is cleared
I should put a coat on Mr Wenger -its a bit chilly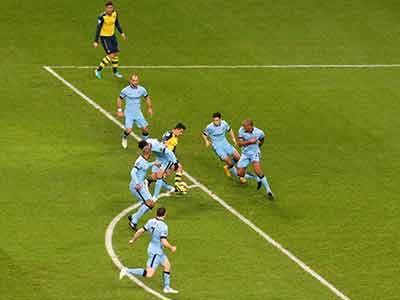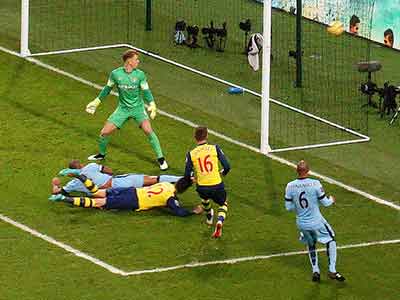 It takes 4 City defenders to stop this Arsenal attack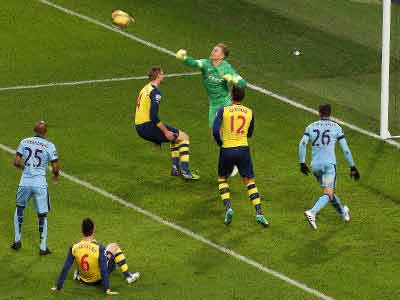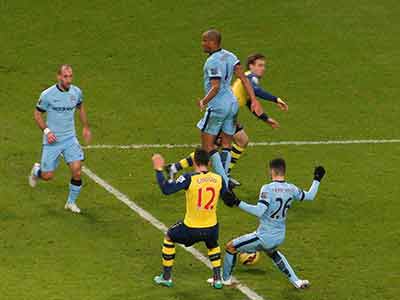 Hart punches clear a corner
on 22 minutes Kompany blocks Monreal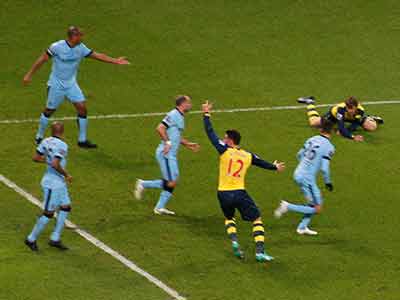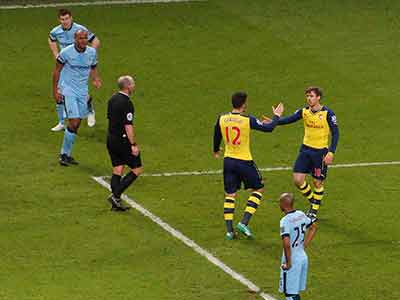 Monreal makes a good dive and is congratulated by Giroud as referee Dean gives a penalty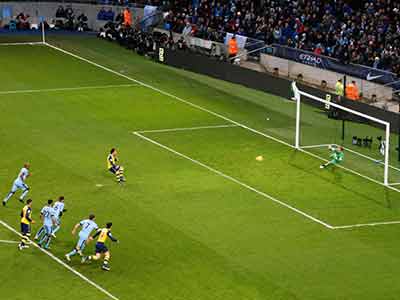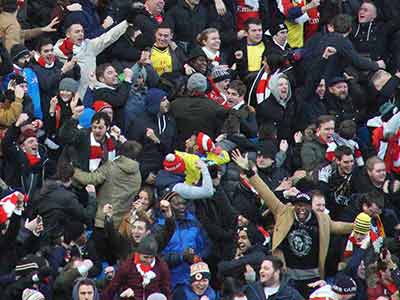 Cazorla scores from the spot and the Arsenal fans enjoy the moment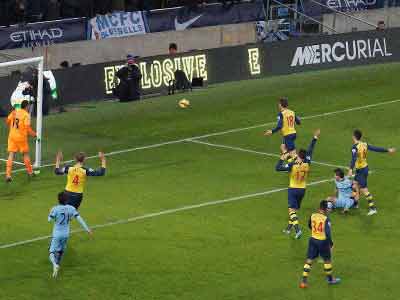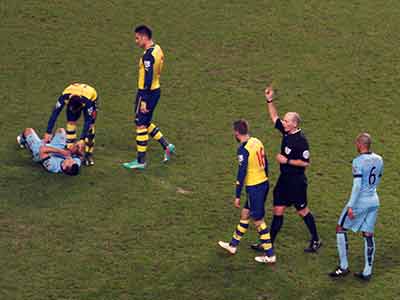 Aguero misses with a header on 35 minutes
Ramsey gets booked for a foul on Aguero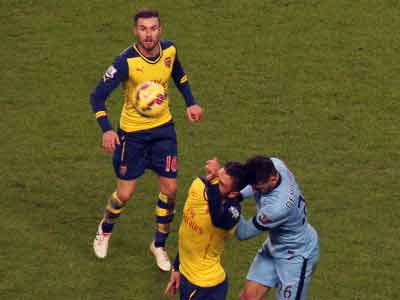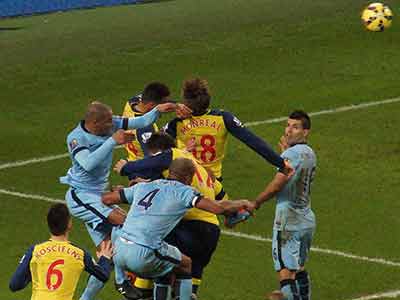 There was little goalmouth action and at half time it remained City nil Arsenal one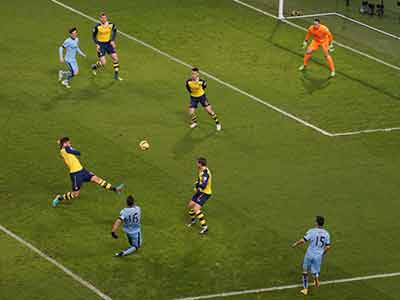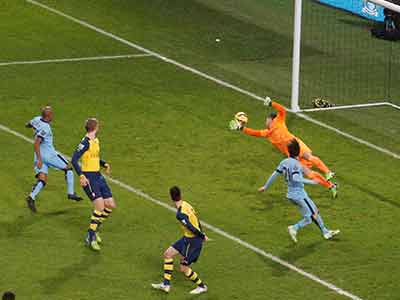 City started the second half with a bit more gusto and an effort by Aguero just went wide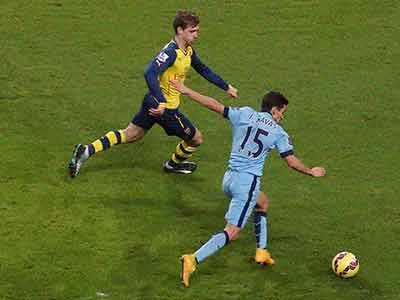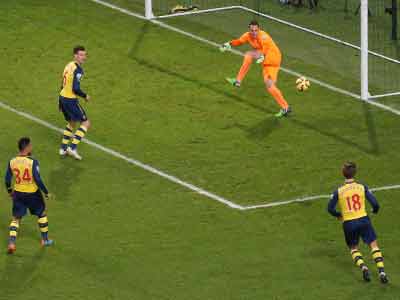 a couple of minutes later a shot by Navas was saved by Ospina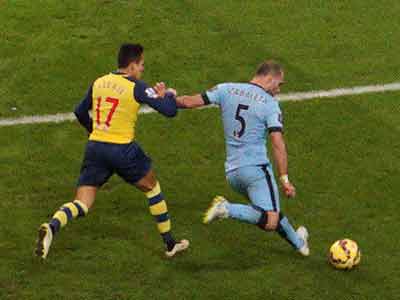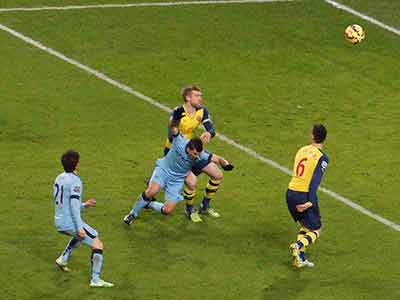 on 50 minutes Zabaleta crossed and it looked like Aguero was brought down by Mertesacker but no penalty was given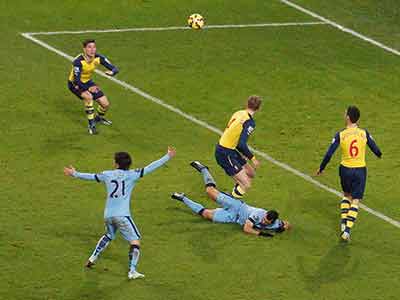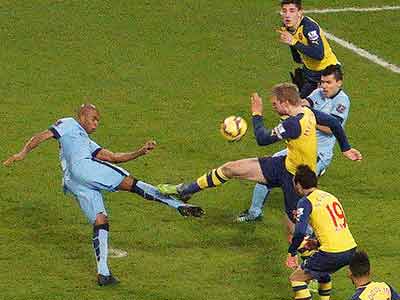 he looked to have got away with that one
and was there hand ball here!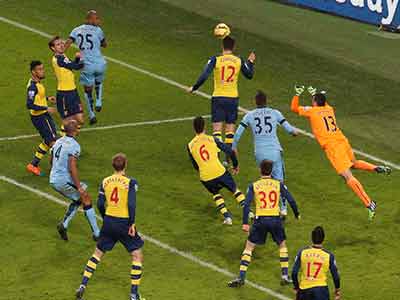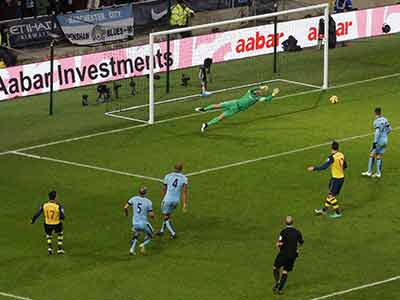 Arsenal clear a City corner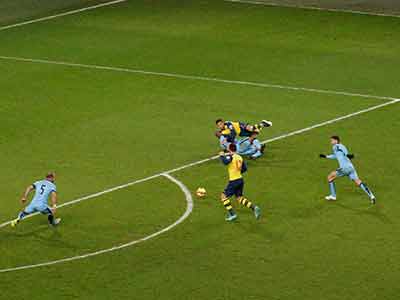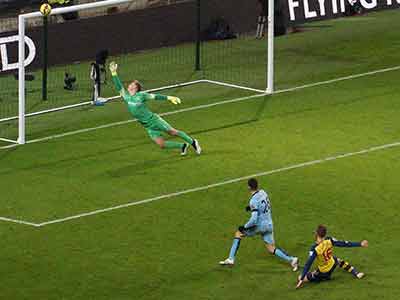 In another Arsenal attack which ended with Giroud shooting wide Kompany appeared to bring down Sanchez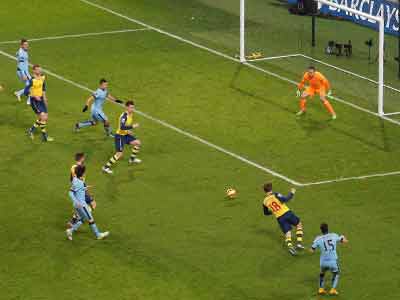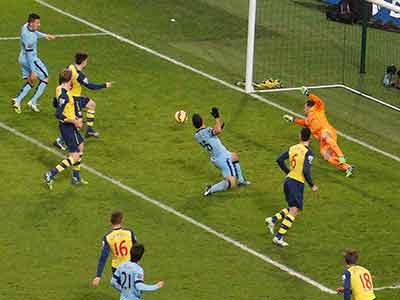 On 60 minutes a cross from Navas is just missed by Aguero - a good chance lost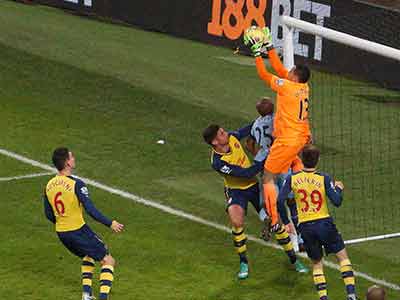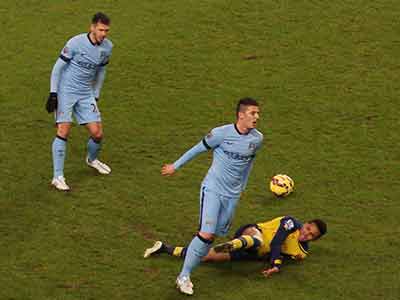 yet another City corner is caught by the keeper
on 65 minutes Jovetic gives away a silly free kick....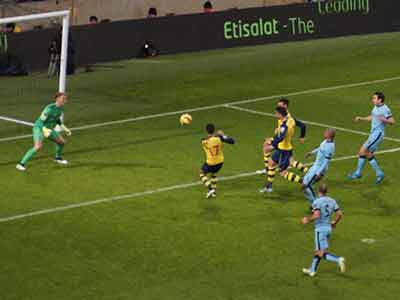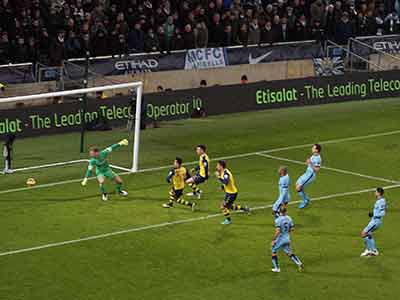 ....the free kick taken by Cazorla is headed into goal by Giroud -where was the marking!!!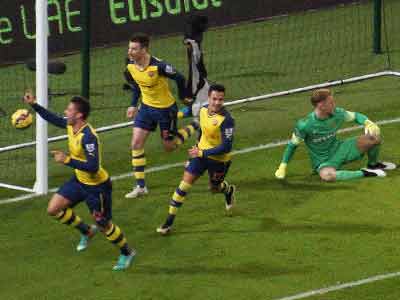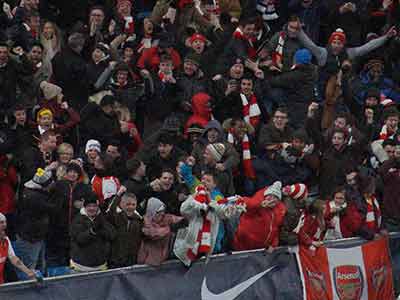 Should Hart have come for it -who was supposed to be marking Giroud - no matter it was two nil and Arsenal fans were making up for their 6-3 loss here last season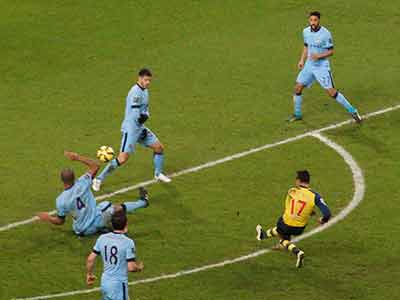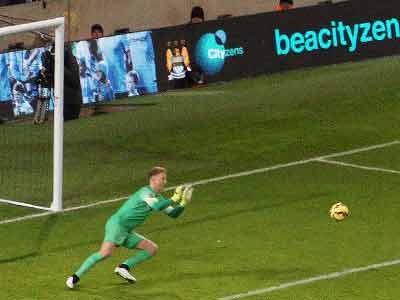 Hart still had work to do -saving from Sanchez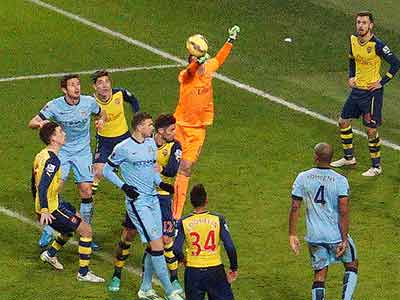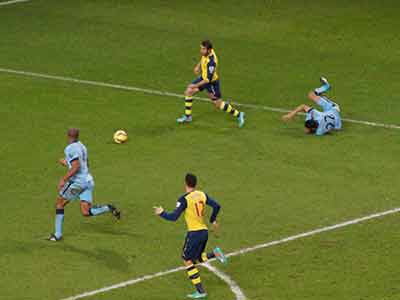 City failed to break the Arsenal defence and indeed the visitors might have added a third goal but for a last ditch block by Kompany
team
Hart 6: Zabaleta 6.5, Kompany 6, Demichelis 6.5, Clichy 6.5: Fernando 5.5, Fernandinho 5.5 (Lampard), Navas 6 (Dzeko), Milner 6 (Jovetic 6) Silva 7 Aguero 6