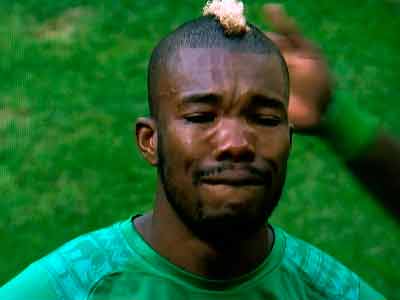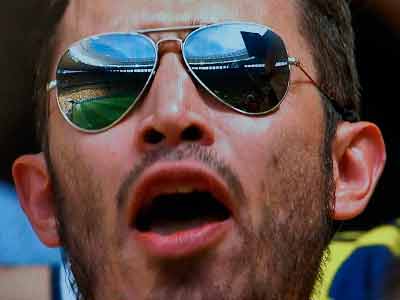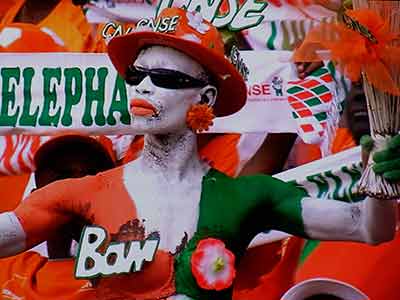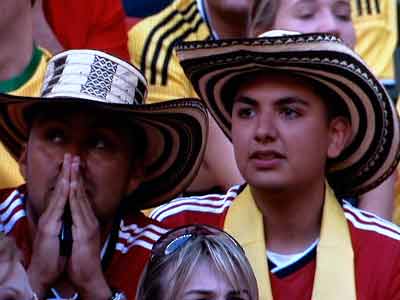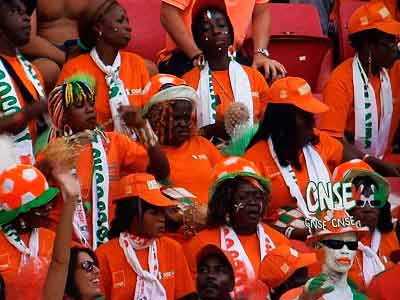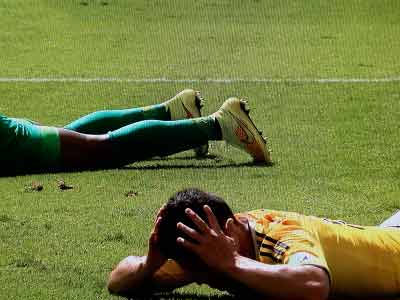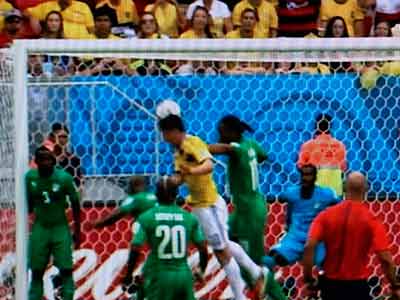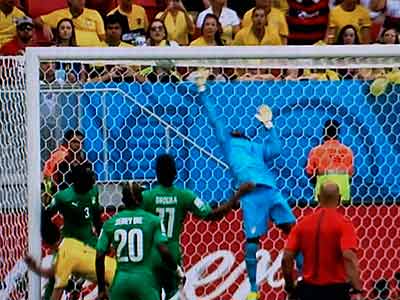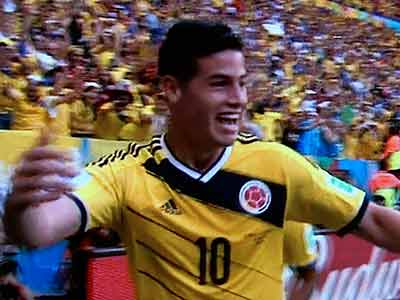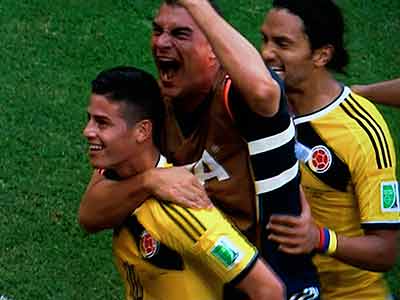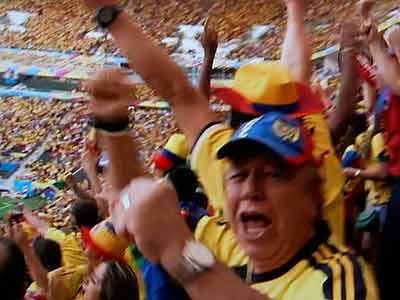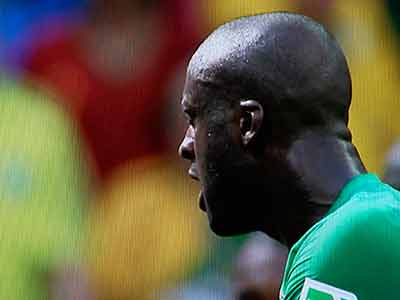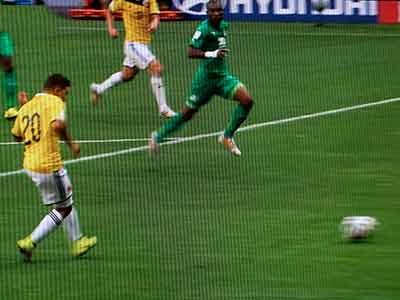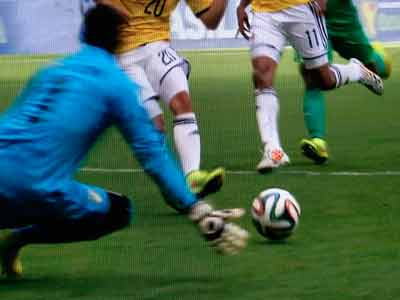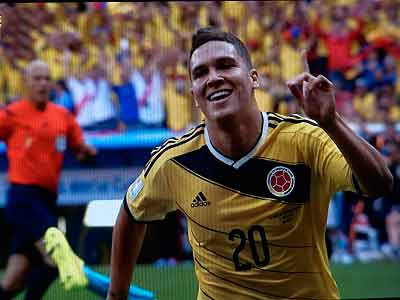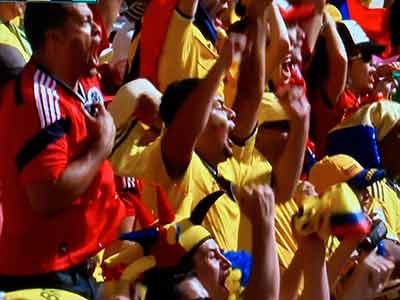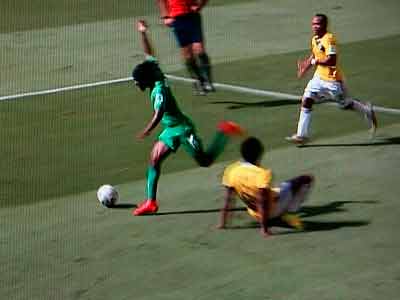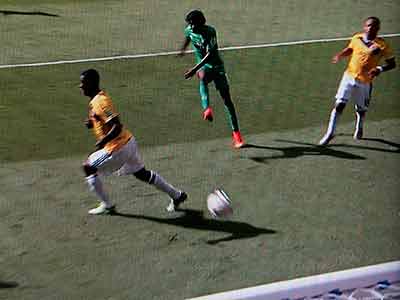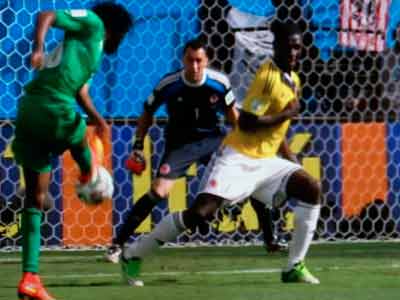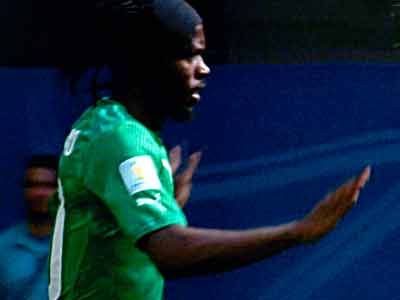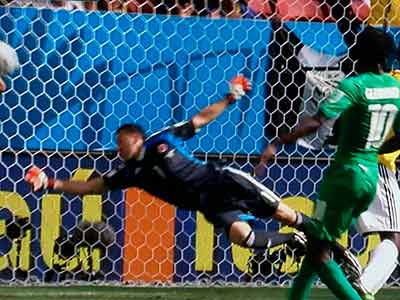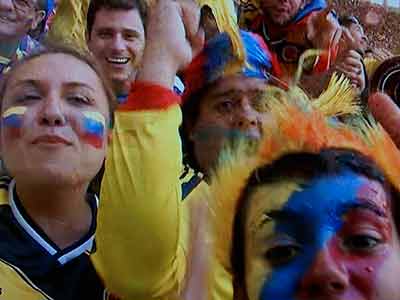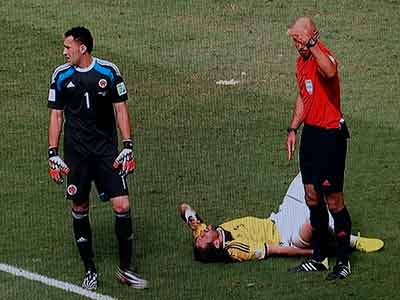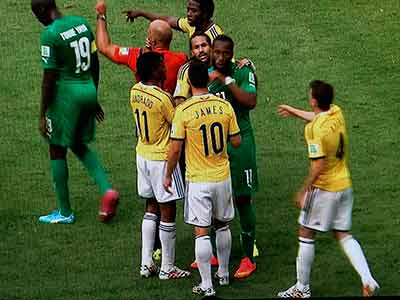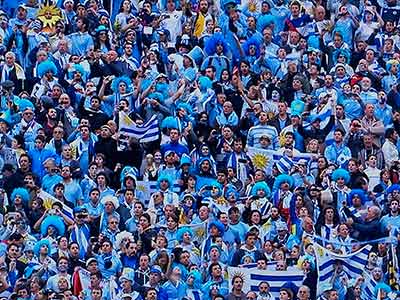 Ivory Coast Die who had lost his father just before the game broke down during the anthem

The first half was a bit boring for all
The Ivory Coast WI was there in force
a clash of heads left two down
we had to wait until the 63rd minutes for the first goal and it was a great header by Rodriguez
22 year old James plays for Monaco and is one of their best players
It was great for the Colombian fans but not for Yaya Toure
six minutes later and Quintero made it two nil
21 year old Quintero plays for Porto and had only come on as a sub ten minutes earlier
on 72 minutes we had a great goal by Gervinho of Roma ( ex Arsenal) .He beat several defenders
.....before thumping the ball past the keeper
It was a good individual goal but Colombia fans knew their team would win
It was the first game in the World Cup for Howard Webb but he did not have much to do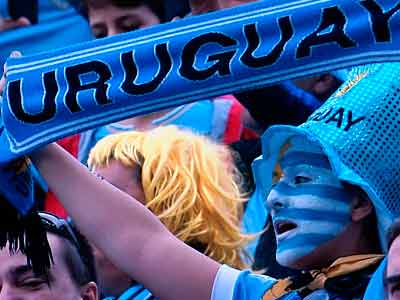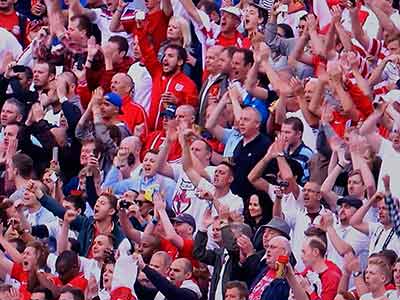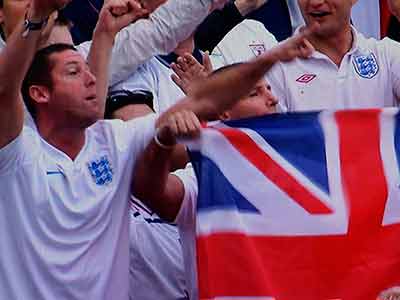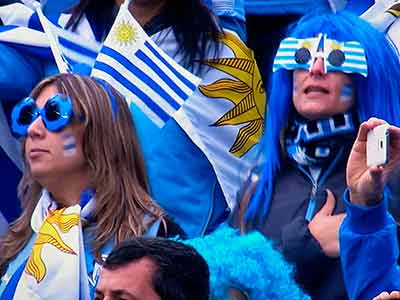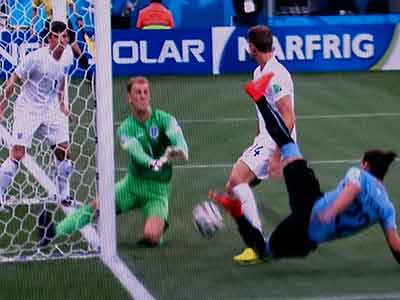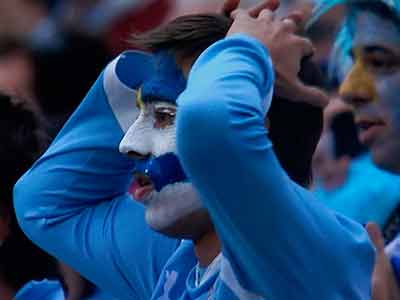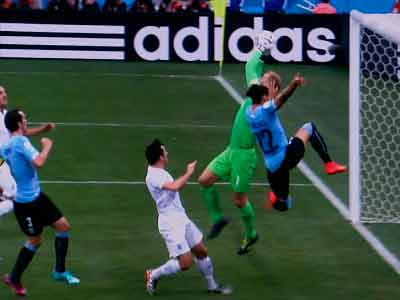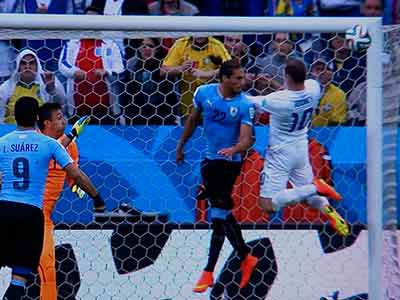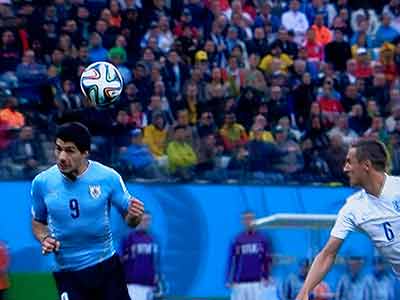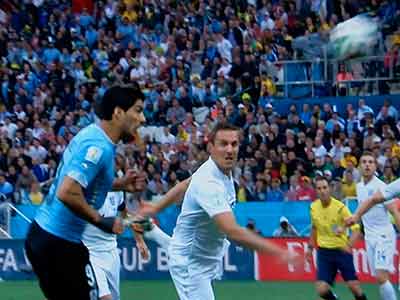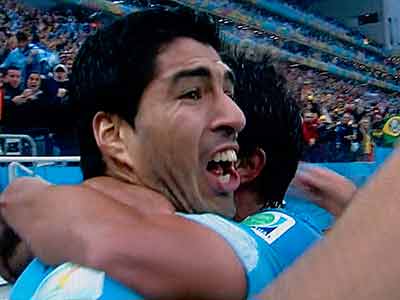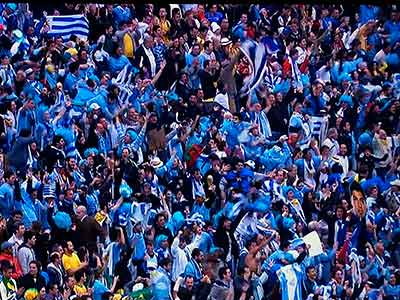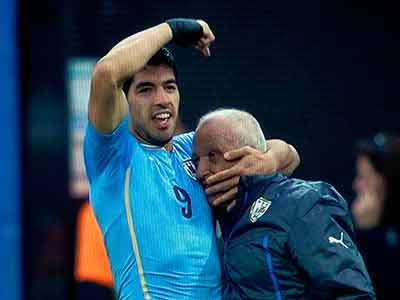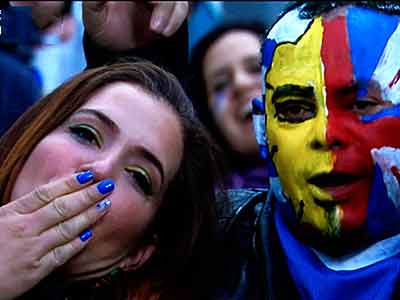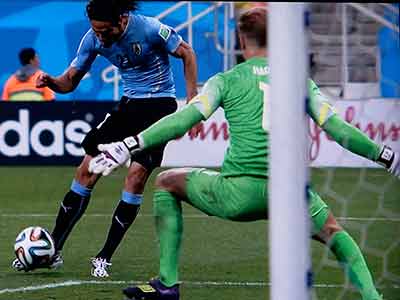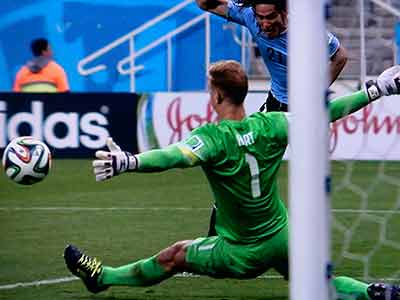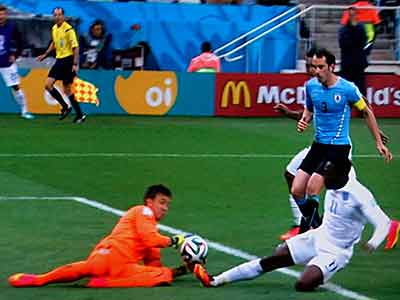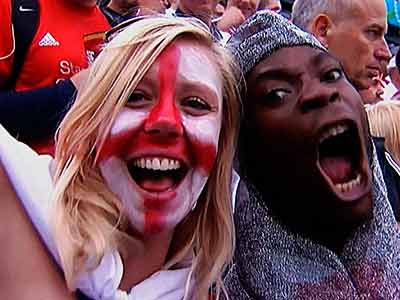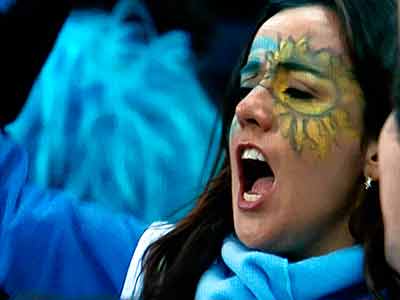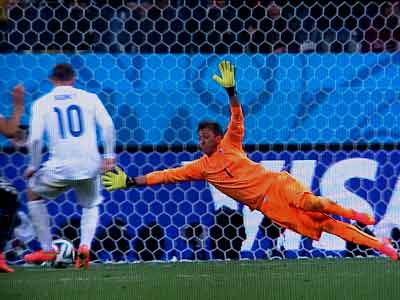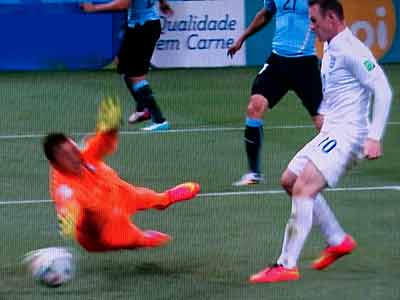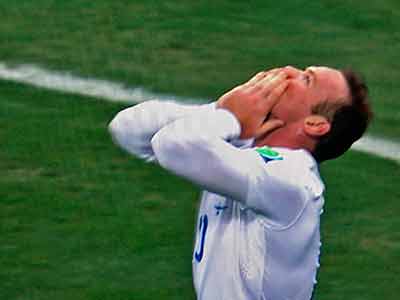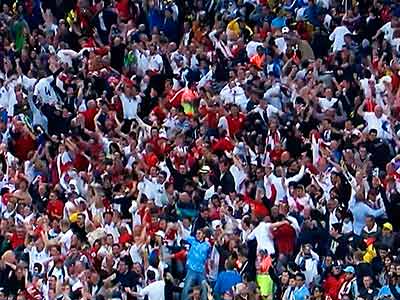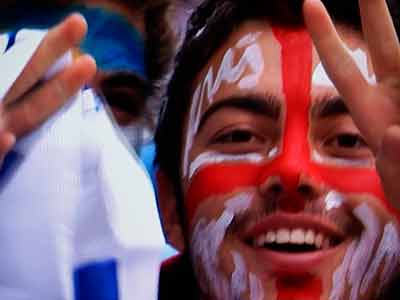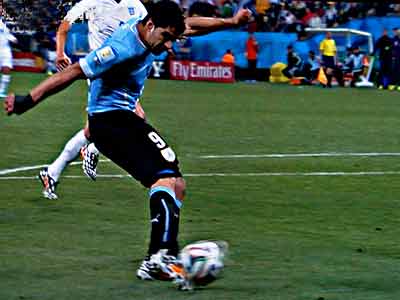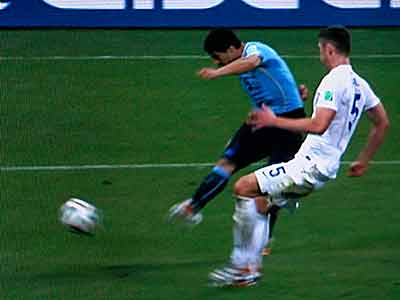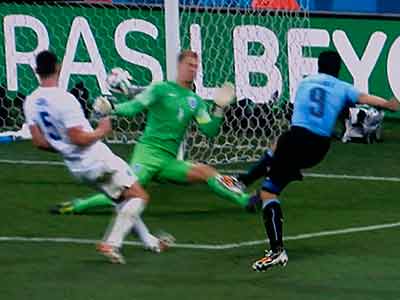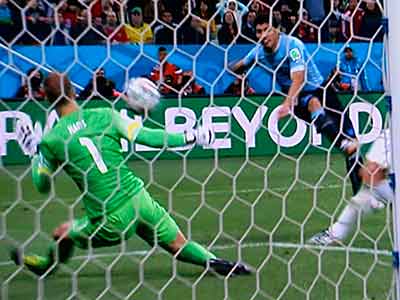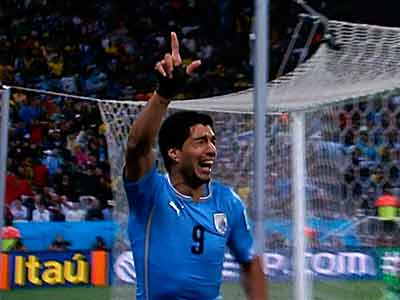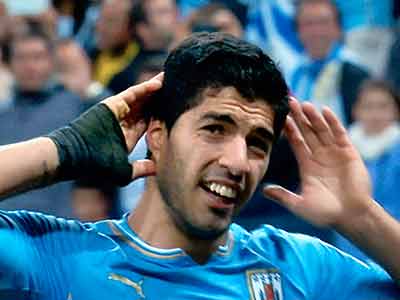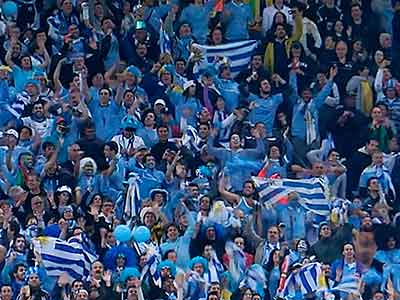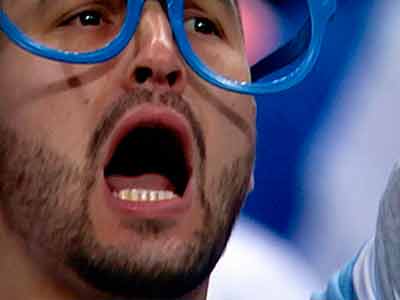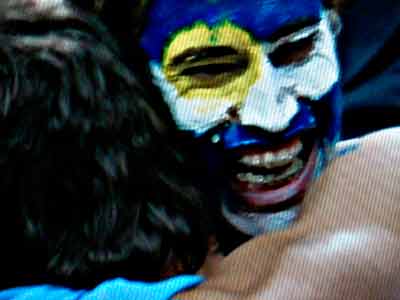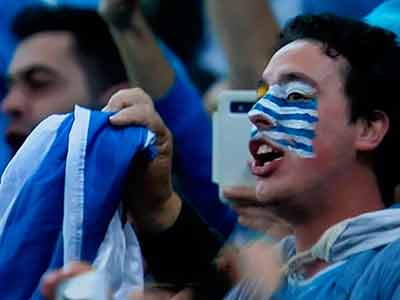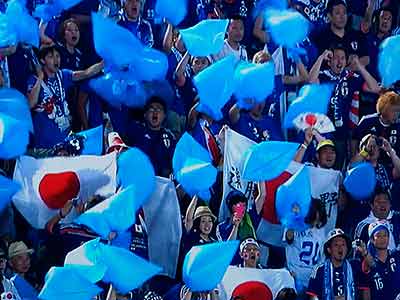 Both teams were well represented by their fans
though the England supporters were well outnumbered by their opponents
England were almost caught out early on when a quick corner needed quick thinking by Joe Hart
Joe Hart makes a good catch
Rooney hits the bar with a header at the other end
On 38 minutes disaster for England. A great cross from Cavani found the head of Suarez who gave Hart no chance
Suarez might not have been fully fit but by heck it was one hell of a header
Suarez hugs the team doctor who helped him play
The fans from Uruguay enjoyed the moment too!
51 minutes and Cavani almost scores when put through - Hart making things difficult for him
a few minutes later Welbeck collides with the keeper who has to have treatment
Both sets of fans give plenty of support to their teams
Then in the 74th minutes a cross from Johnson gives Rooney the easiest of chances and he scores the equalizer
It was his first World Cup goal and as easy one too
The England fans went mad - could we score a winner!
Just when England were going all out for a winner a long kick by keeper Muslera was only glance headed by Gerrard giving Suarez a chance and he took it.....
...he thrashed the ball past Joe Hart to win the game for Uruguay
poor defending had given the Liverpool striker that all important chance and he doesn't miss those
unless a miracle occurs it looks like England are following Spain out of the World Cup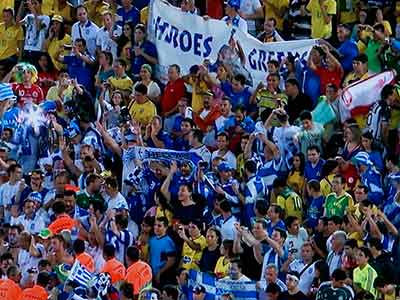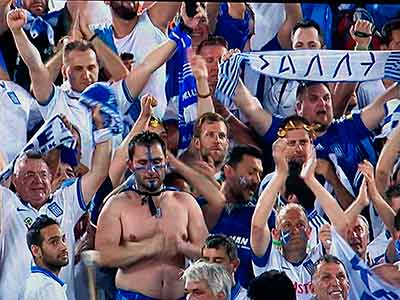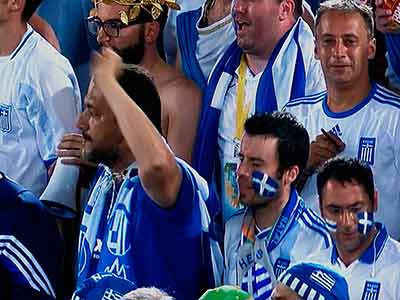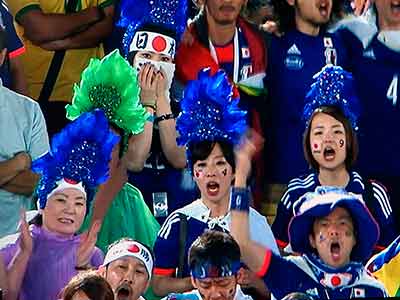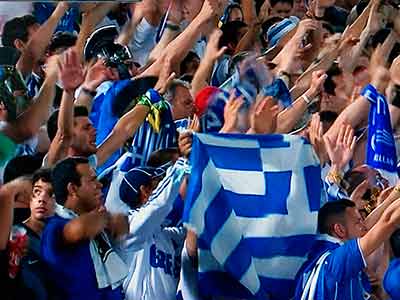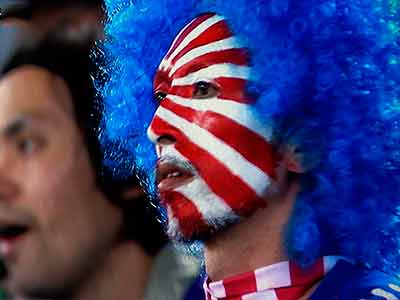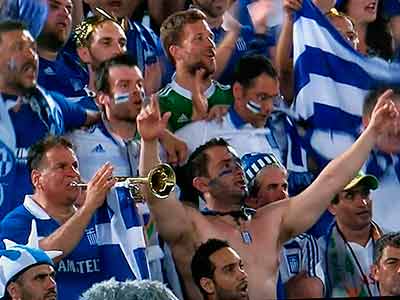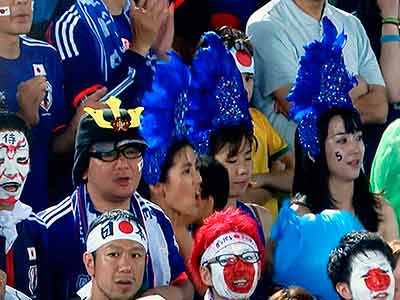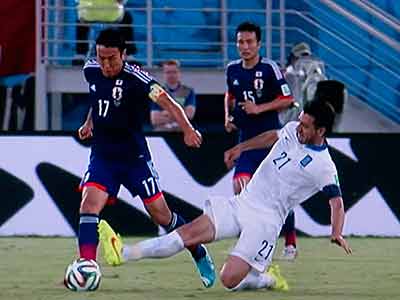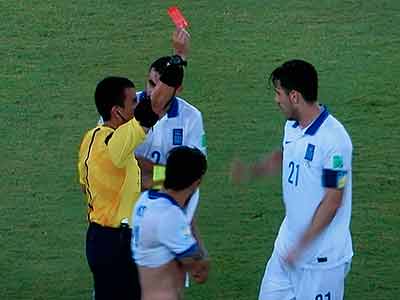 a pretty poor game but no doubt the fans enjoyed the day
the only event of note came in the 37th minute when Katsouranis got a second yellow card and then a red