World Cup 2014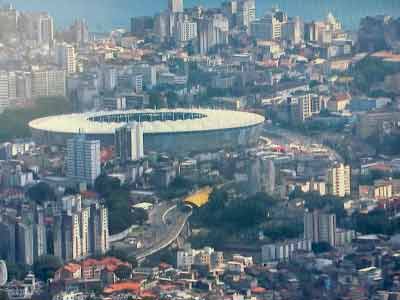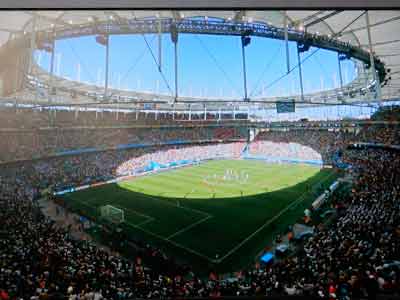 the arena Fonte Nova Salvador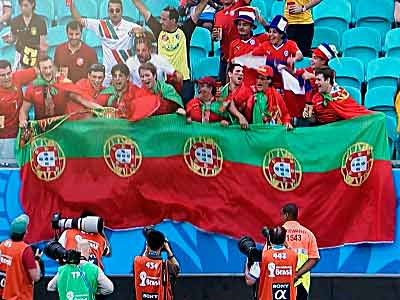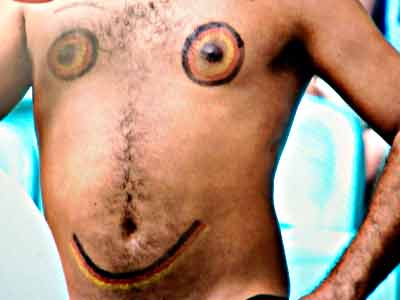 The fans target the photographers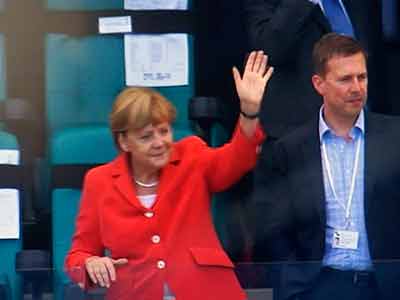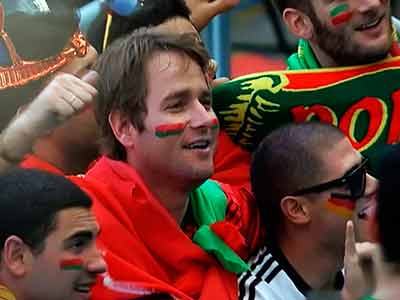 Ah that lady has spotted someone in the crowd!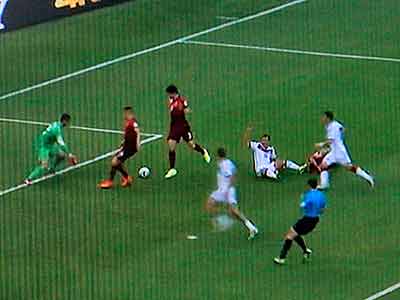 After just 11 minutes Perera fouled Gotze in the area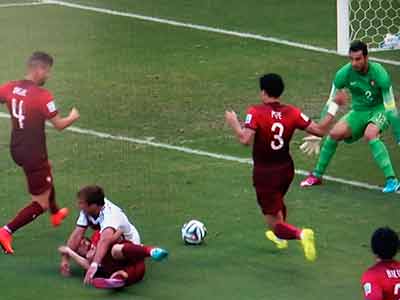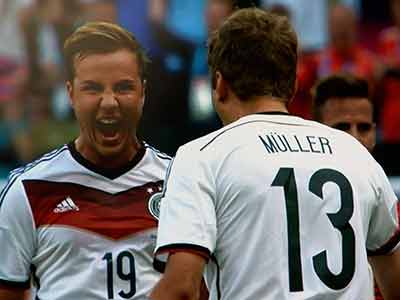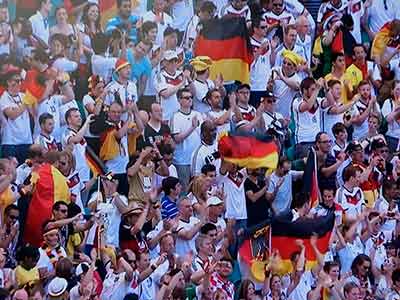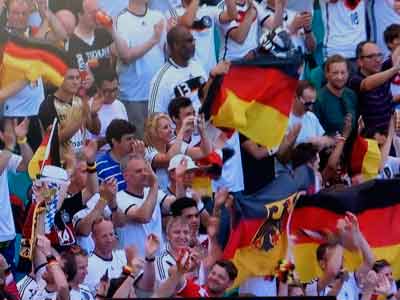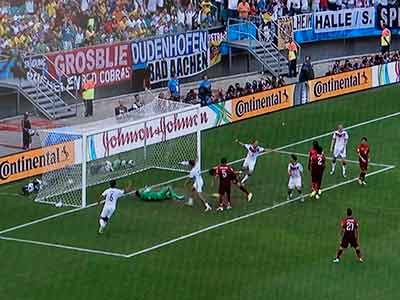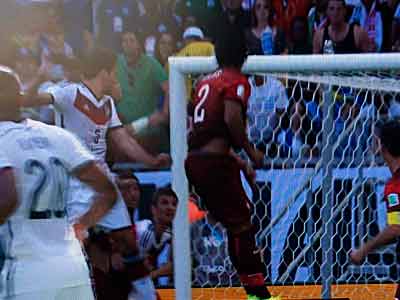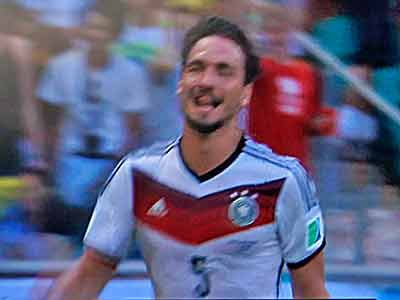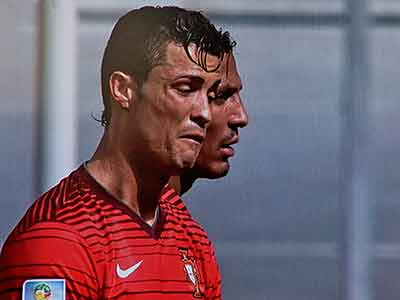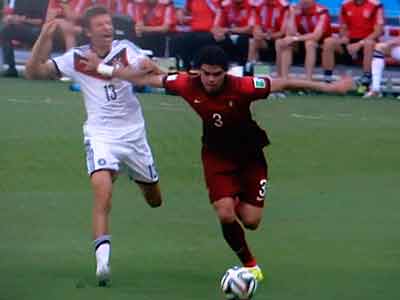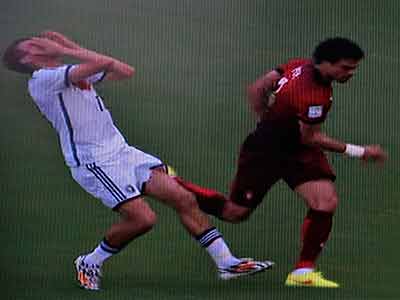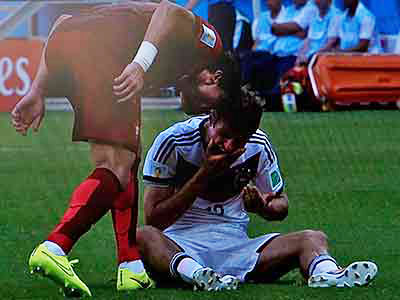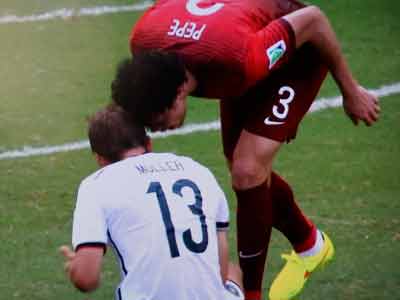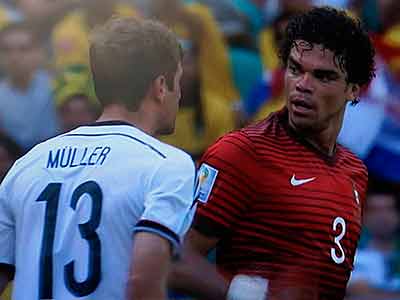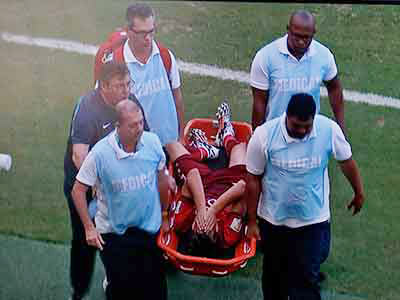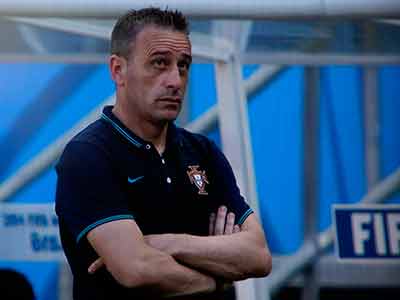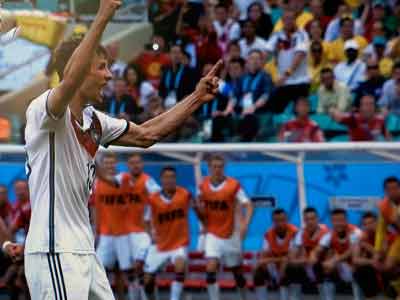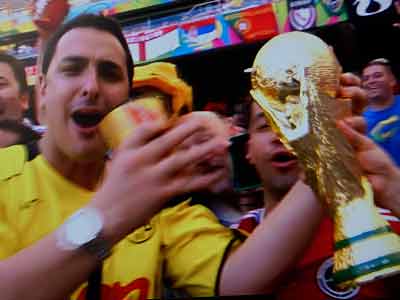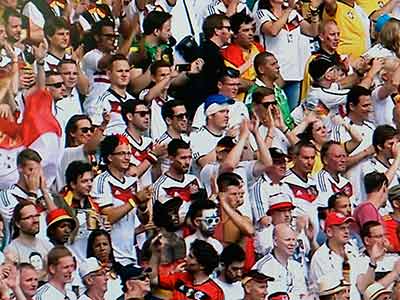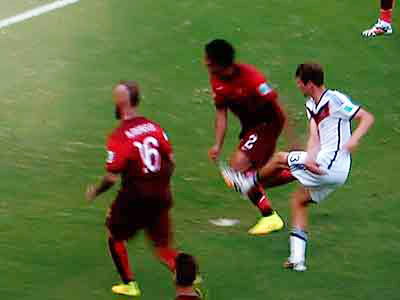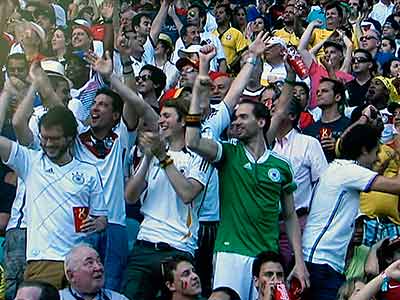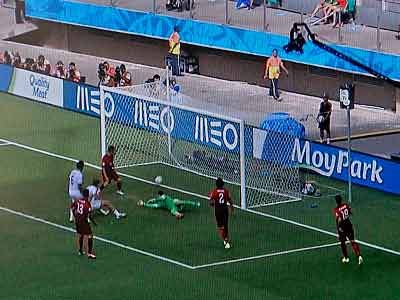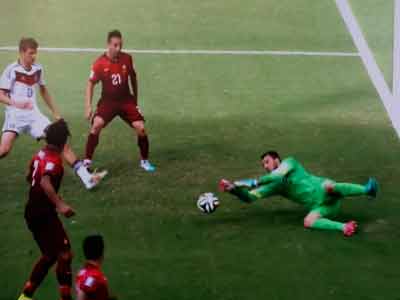 Muller scored from the spot to give Germany the lead
The large German contingent celebrated
on 31 minutes Germany went two up as Hummels scored with a header at a corner
Hummels was quite pleased but a certain Ronaldo was not happy
five minutes later and we had a moment of madness. The arm of Pepe hardly seemed to touch Muller.....
but Muller went down clutching his face as though shot and Pepe unhappy about this exaggeration...
....then went to appear to head butt ( very lightly) Muller. Pepe got a red card. Muller got a free kick!
Muller made it three nil just before half time
After 65 minutes Coentrao is carried off
Muller completes his hat trick in the 77th minute to make it 4 nil
No you've not won the cup just yet!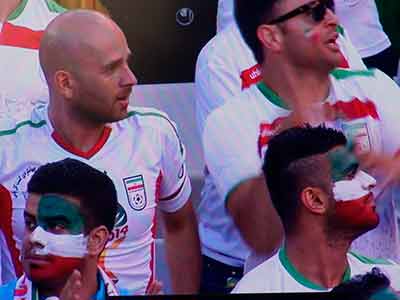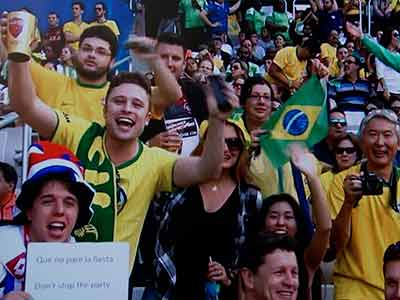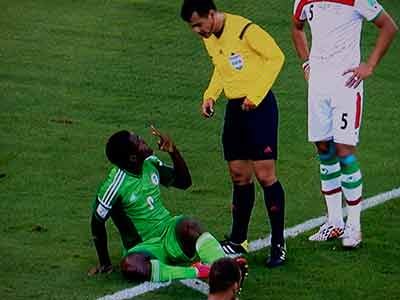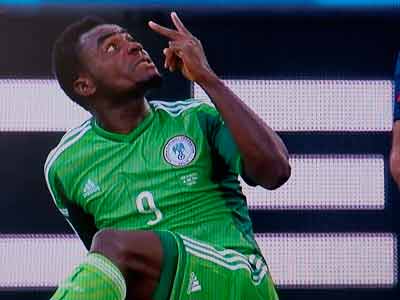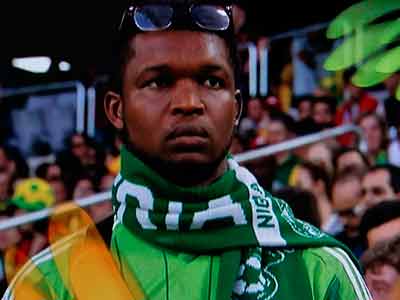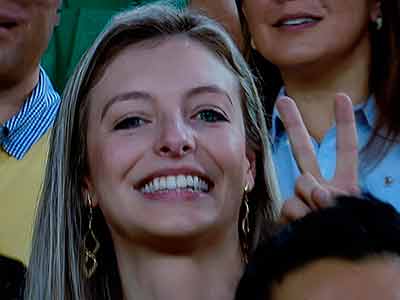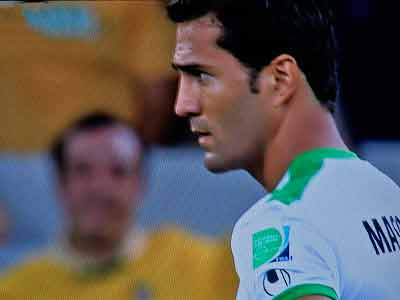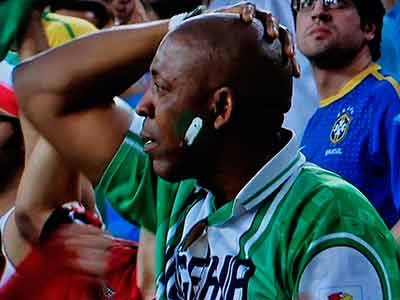 a poor match with more going on off the pitch than on
Oh No! not two fingers to the ref!
one unhappy person and one very happy person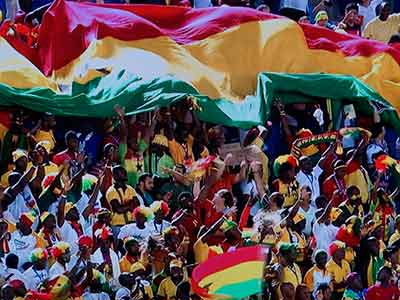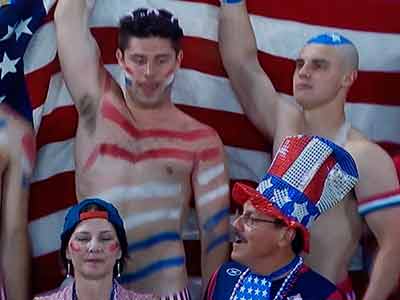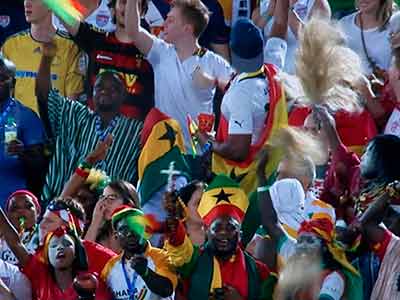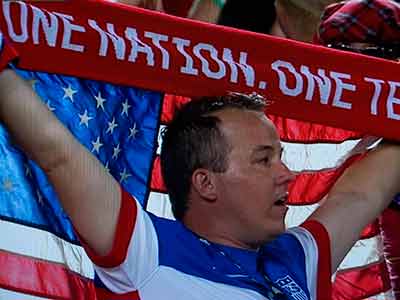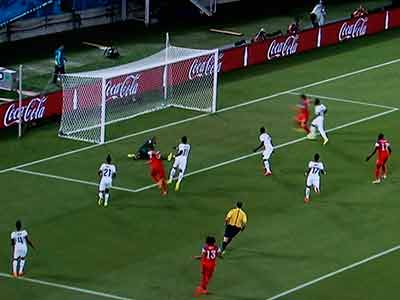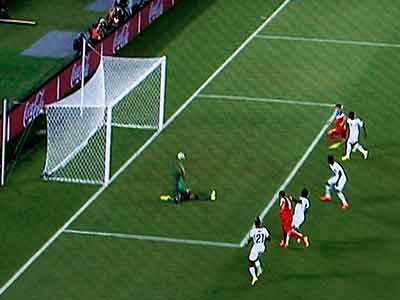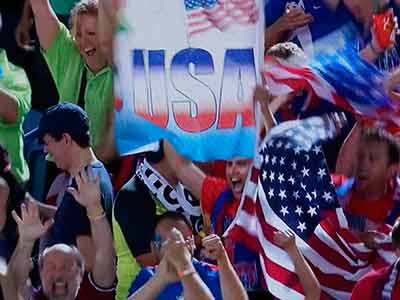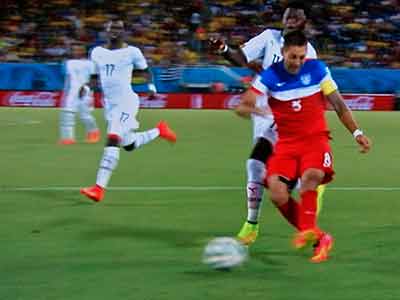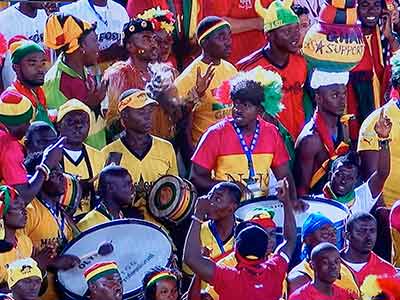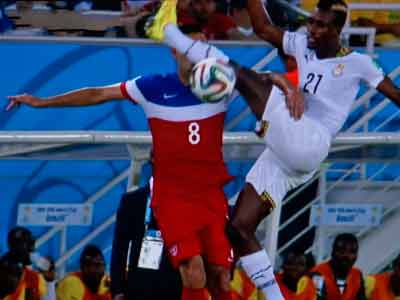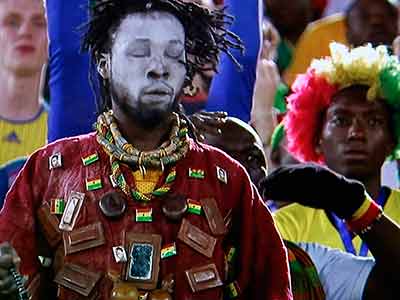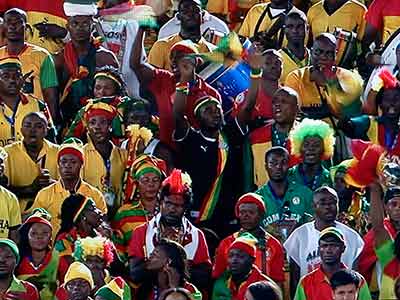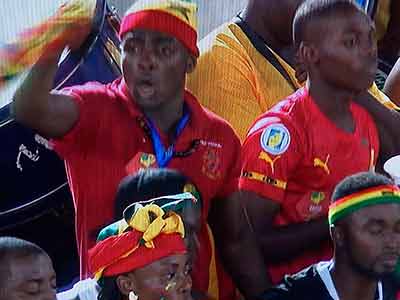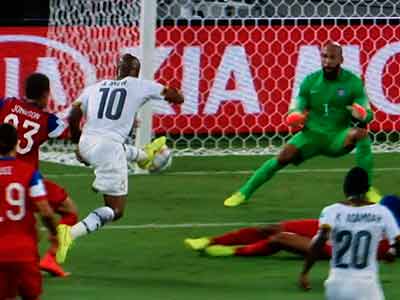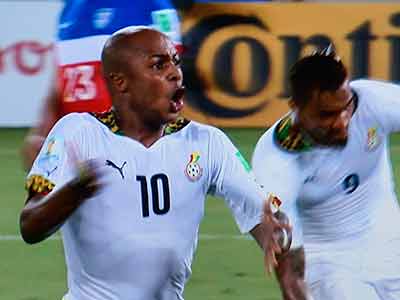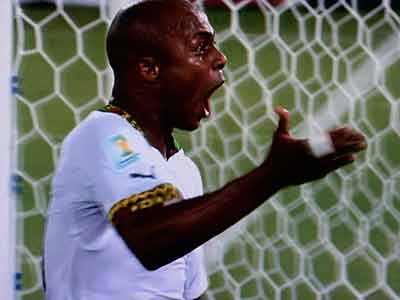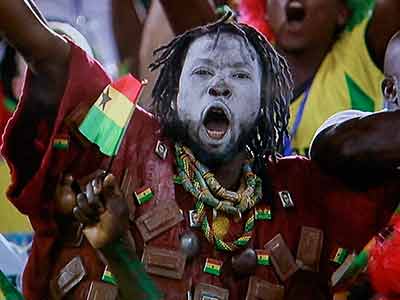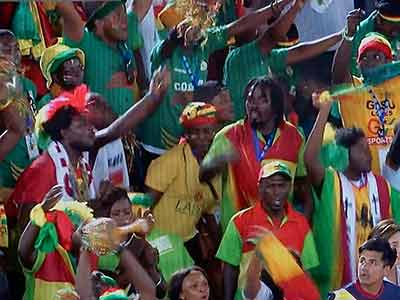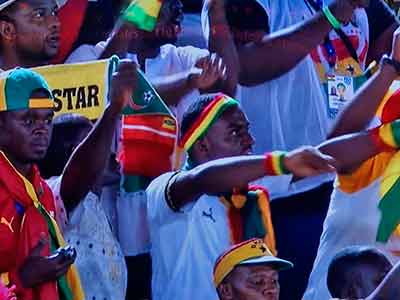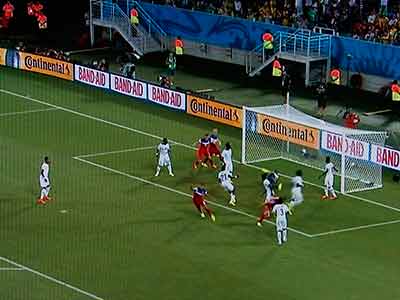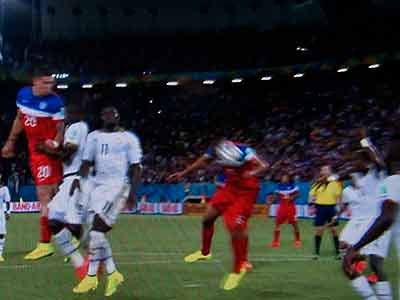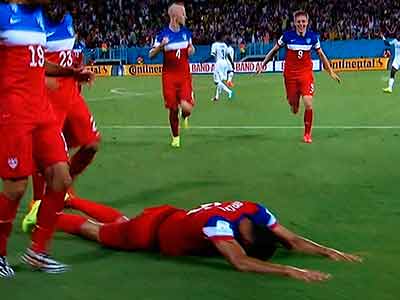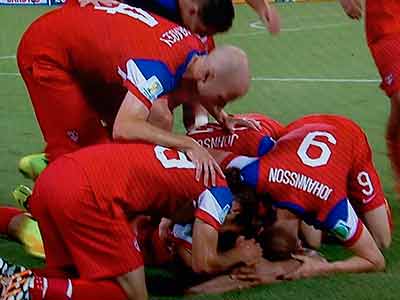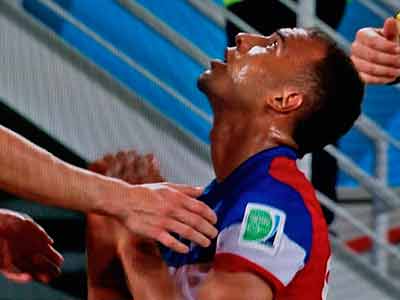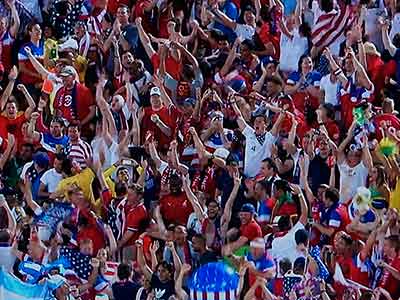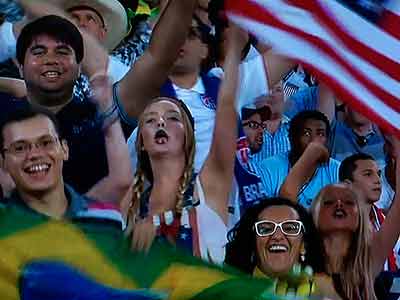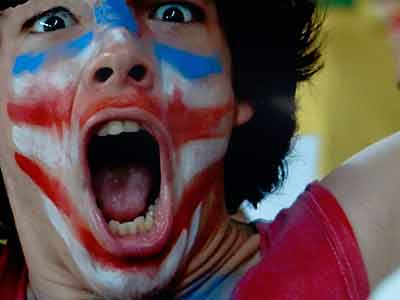 Plenty of noisy atmosphere in the Stadium
no shortage of USA supporters either
There was an amazing start to the game as Dempsey sailed through and shot past the keeper after just 29 seconds
It was the 5th fastest goal in World Cup History. The fastest was in 2002 - Sukur -11 seconds
there was a mixture of emotions among the fans at this start
The Ghana fans continued to raise the atmosphere
There was a late equalizer for Ghana in the 81st minutes when Ayew scored
Ghana had done well in the second half and deserved their goal
Their supporters were very happy
With just five minutes to go substitute Brooks scored with a header at a corner
He was overwhelmed by scoring on his World Cup debut
As the USA had been knocked out before by Ghana this was some revenge
Now USA have to play Germany and Portugal