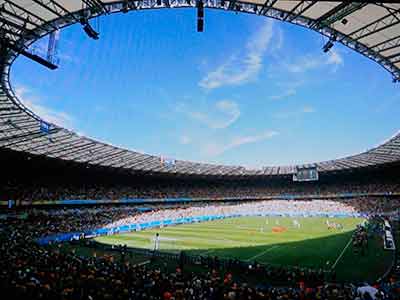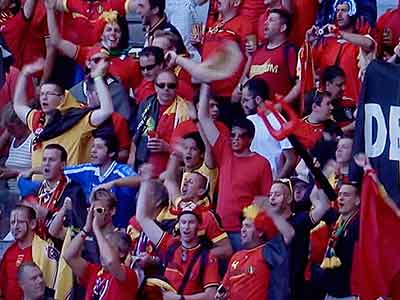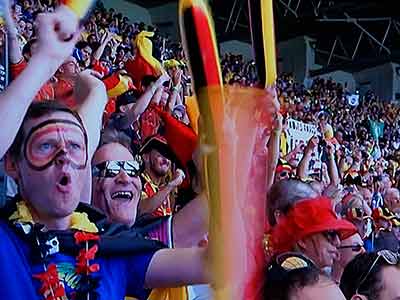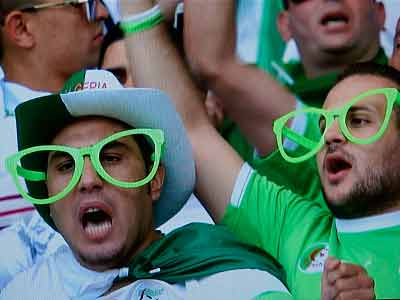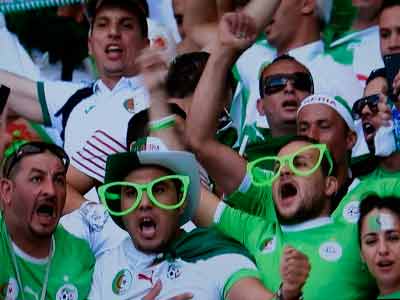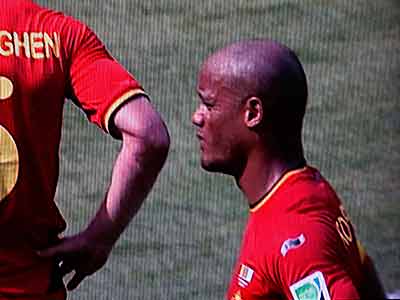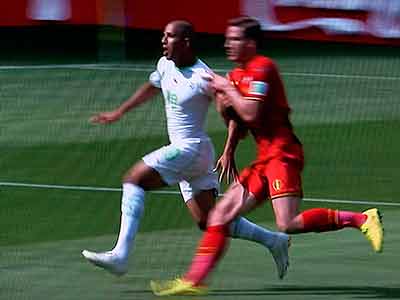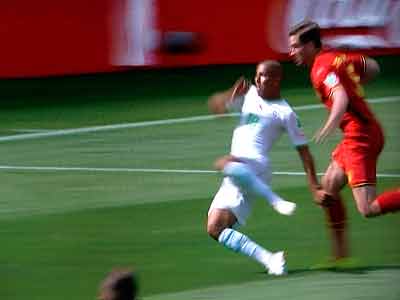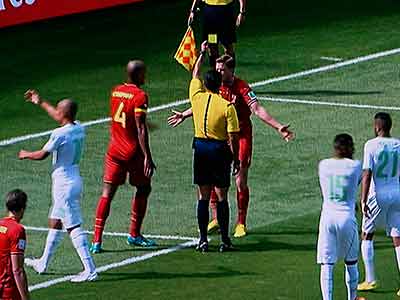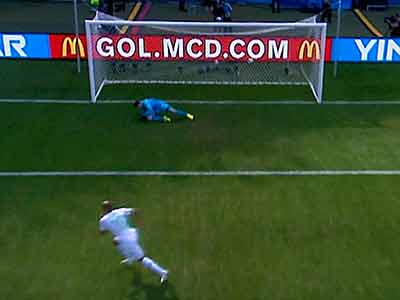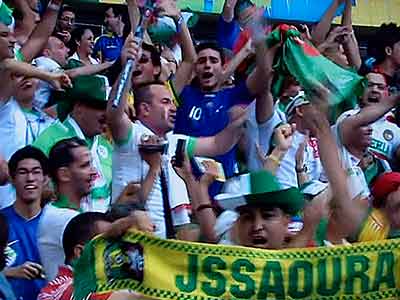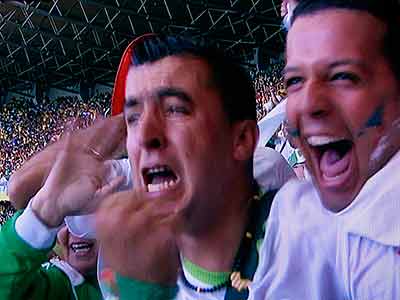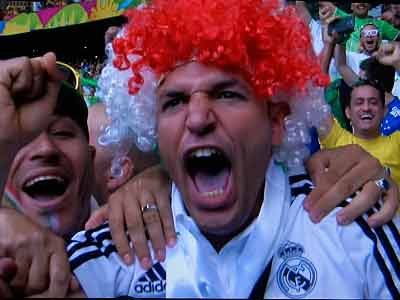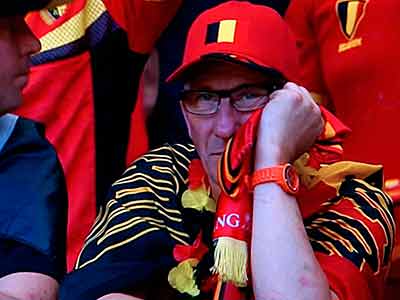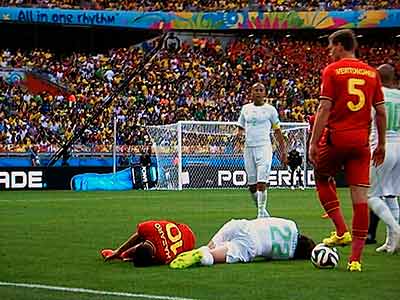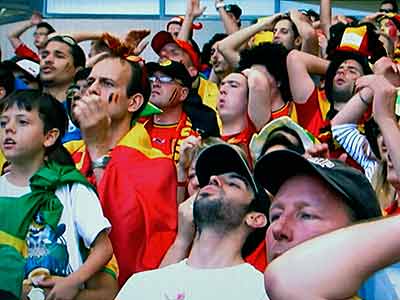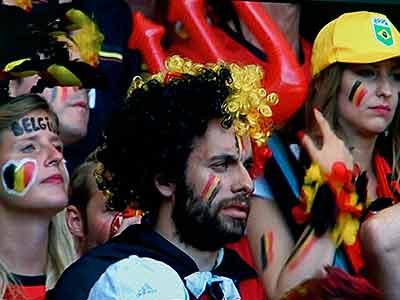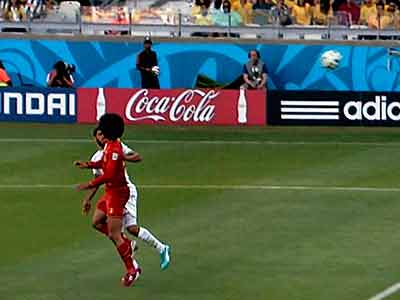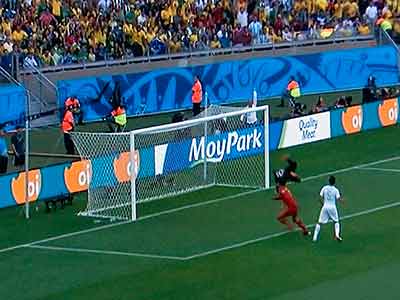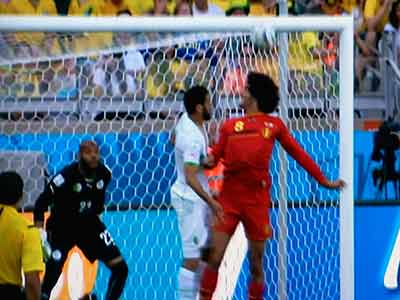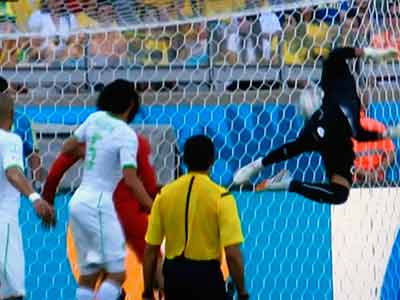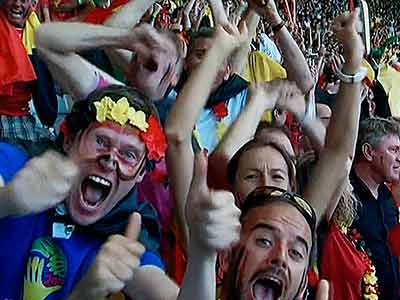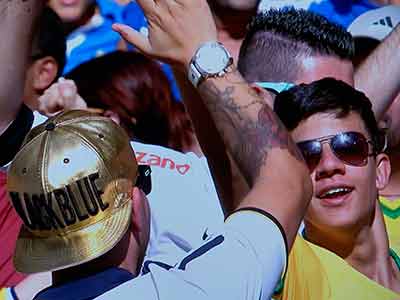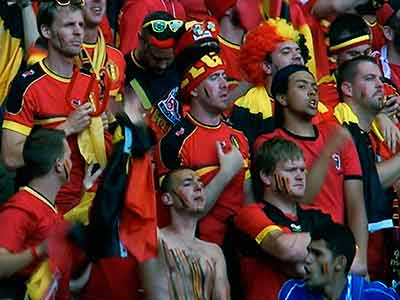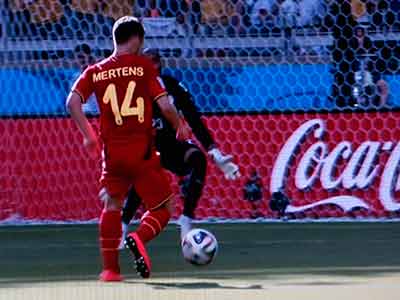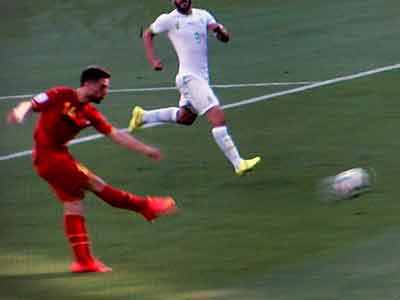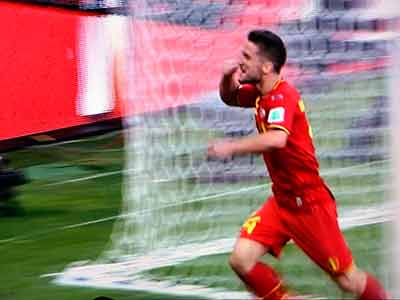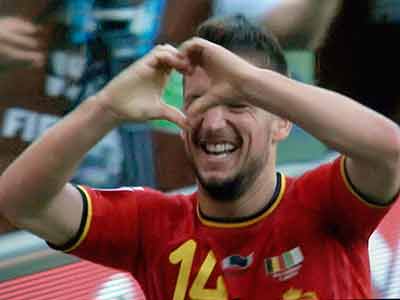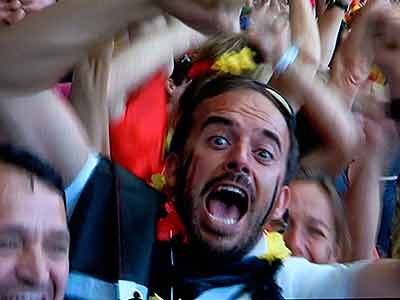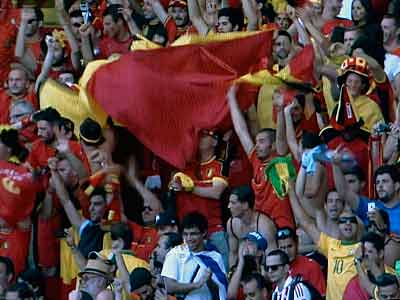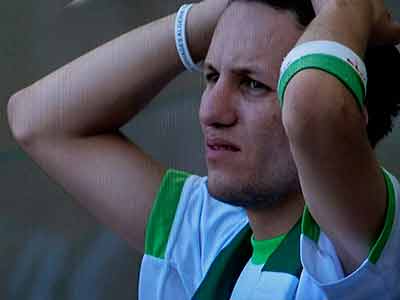 the mineiro stadium in Belo Horizonte and a chance to see Vincent Kompany in action
You can't get these in Specsavers!
Plenty of support for Belgium
a crossed ball caught out Vertonghen and he fouled Feghouli and conceded a penalty
The Belgium defender got a yellow card and Feghouli scored from the spot to give Algeria the lead
Joyous celebrations for the supporters from Algeria
Oh dear key player Hazard is down inured
As time went on the Belgium fans were the more worried and then 5 minutes after coming on as a sub Fellaini headed for goal
the ball sailed towards the net.....
..beat the keeper and it was one all !
WEll the Belgium supporters could breathe a little easily now
After 80 minutes Martens took a great pass from Hazard and scored to give Belgium the lead 2-1
27 year old Mertens who plays for Napoli was overjoyed
What a turnaround for the Belgium fans
reverse moods now as Belgium finish as winners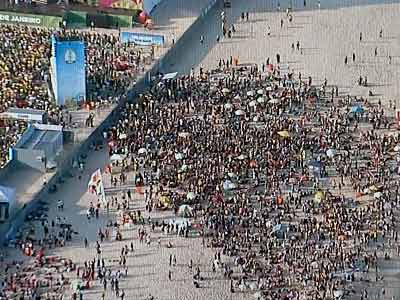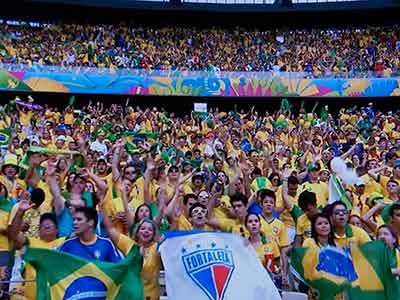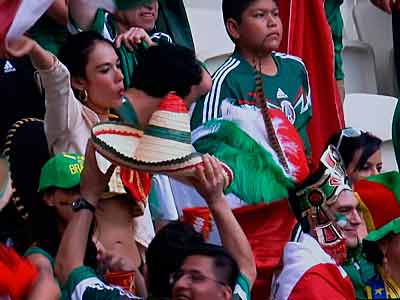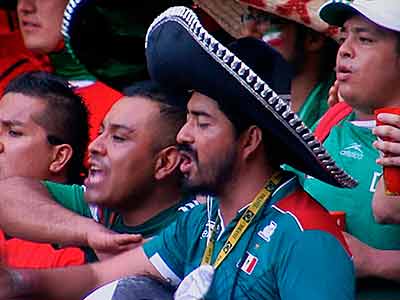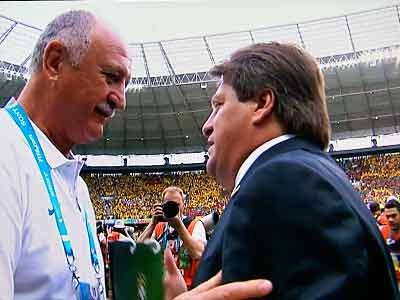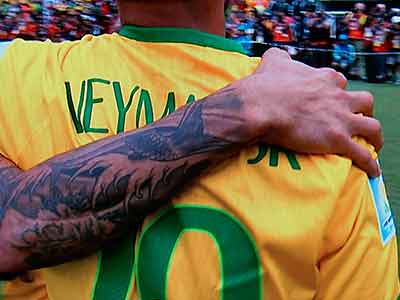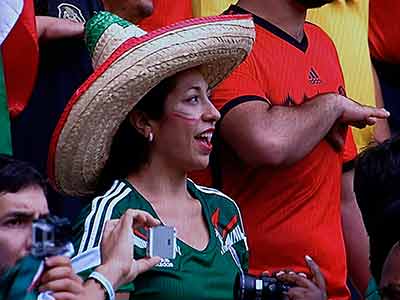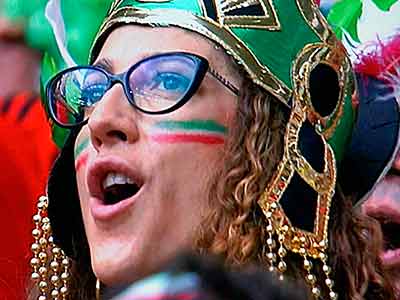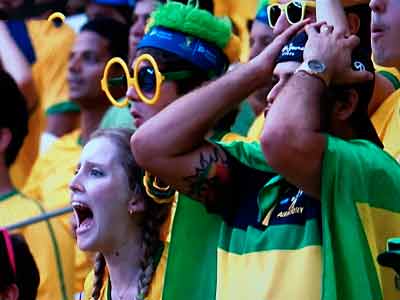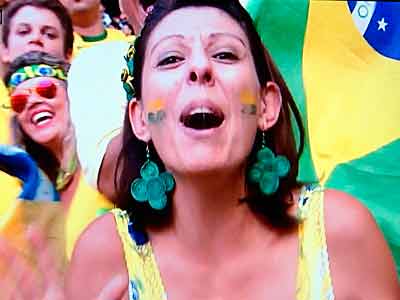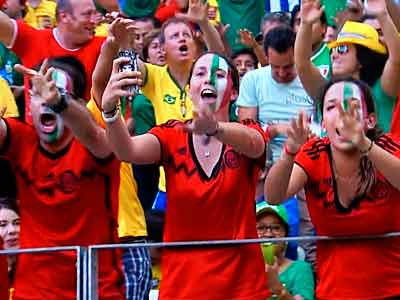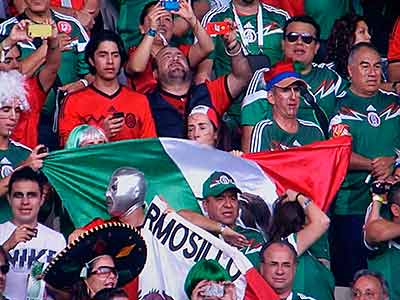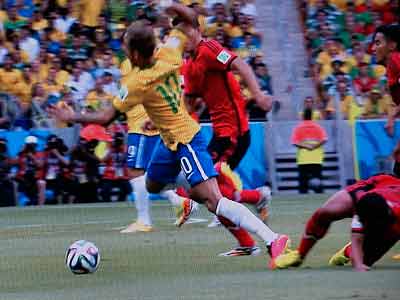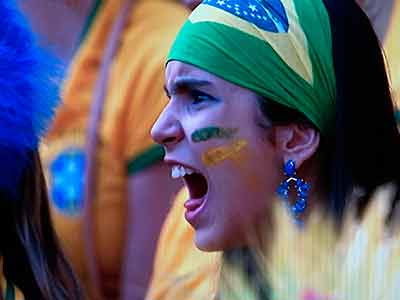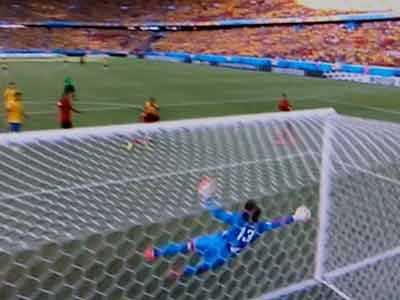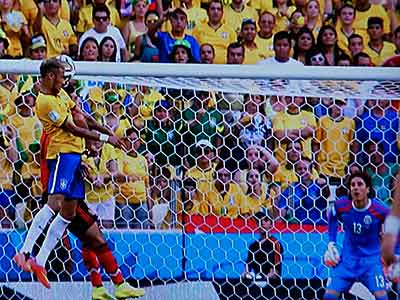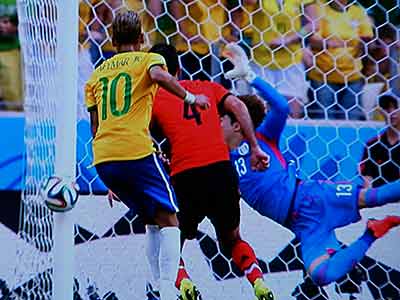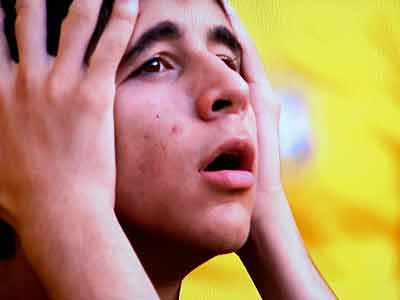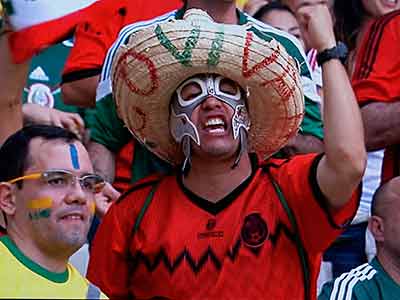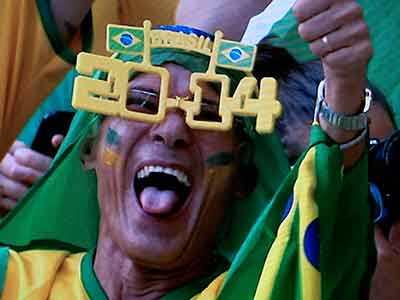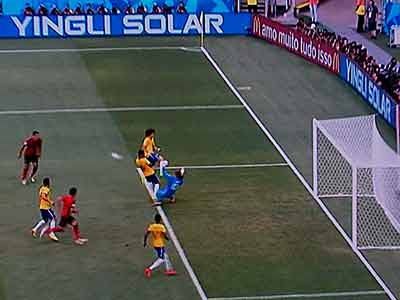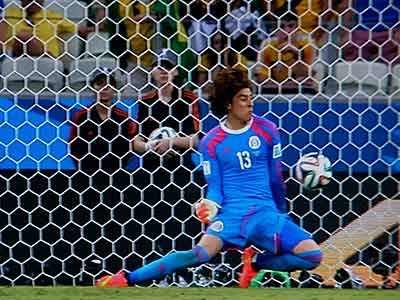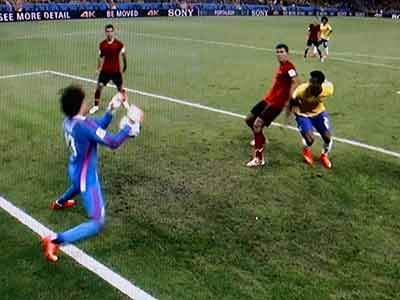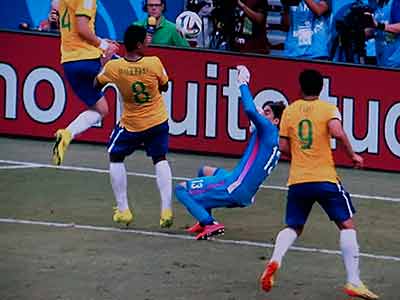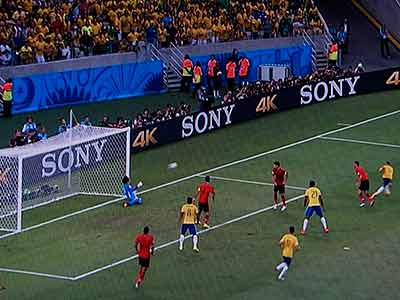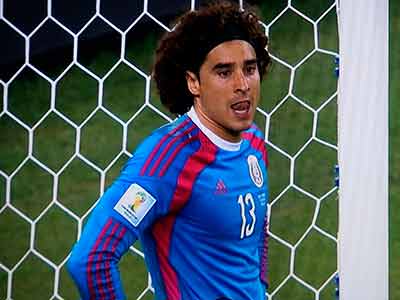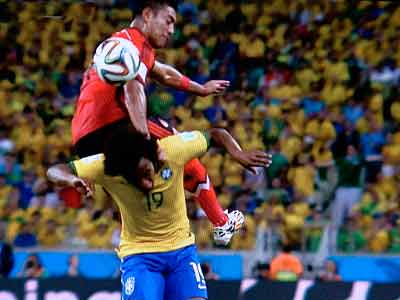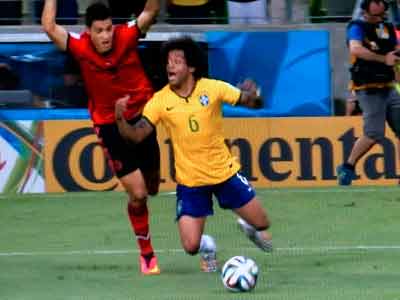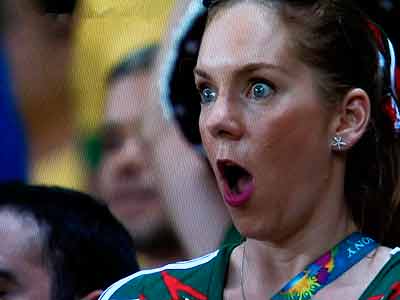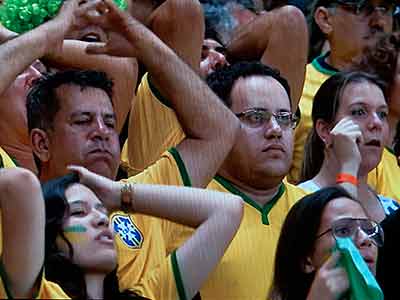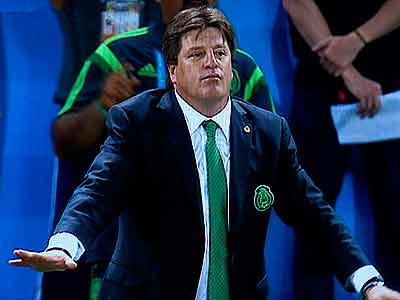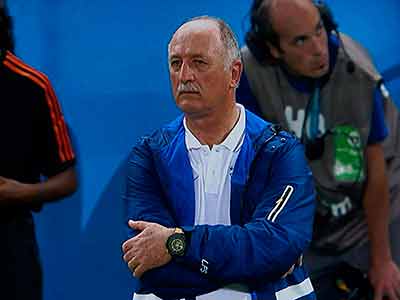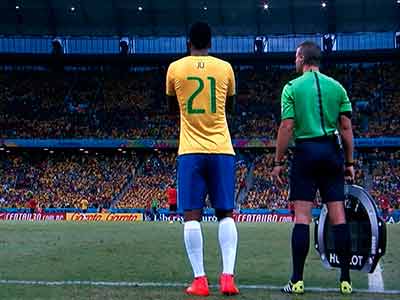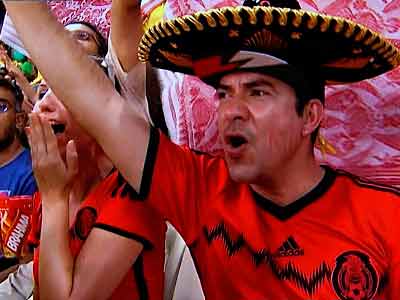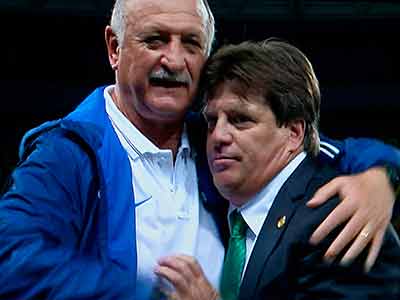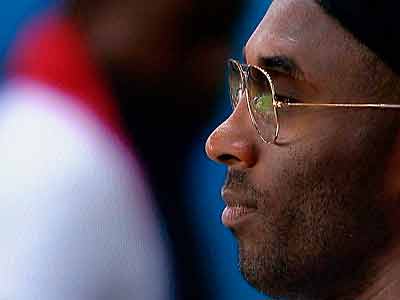 people poured into a special area near the beach in Rio to watch Brazil on the TV
There was a high emotional atmosphere in the stadium
Mexico was certainly not short of support
Managers Scolari and Herrera exchange greetings
The Brazilian national anthem was sung with great emotion
There was a great air of expectancy by Brazilian fans
The Mexican fans are ready and waiting
Oh goodness me! Neymar has been fouled!
on 25 minutes we saw the first of may good saves by 28 year old keeper Ochoa - this from a header by Neymar
Mexico were holding their own and Brazil were below their best
Just before half time Ochoa saved with his body from point blank range
his quick reactions saved the day for Mexico
He made further saves and was certainly man of the match - he is over 6ft and is a free agent.Last season he played for Ajaccio in the French League. Now that Pantilimon has left maybe City we ill be interested after this display
Marcelo practices for the Tom Daley School of Diving
Shock! Horror! It's Jo coming on for Brazil -yes that's ex City Jo - amazing
We are going to get a point
The managers have a hug at full time
not the best of games I am afraid
Russia 1 South Korea 1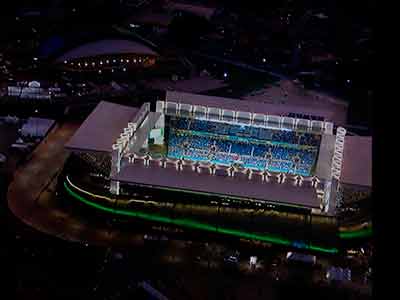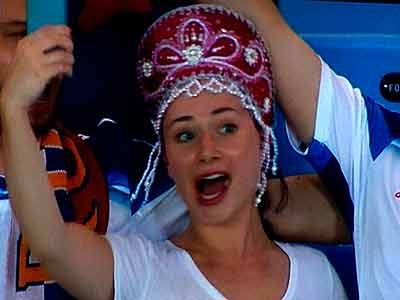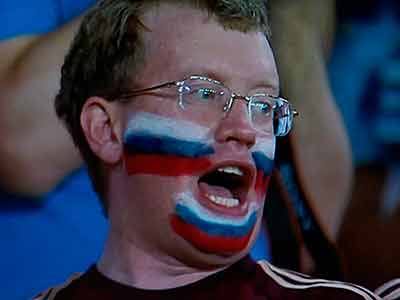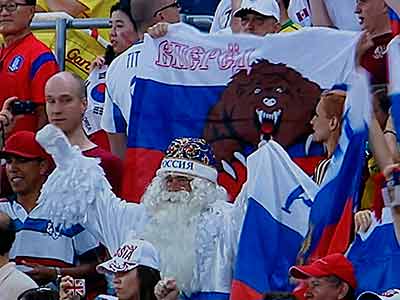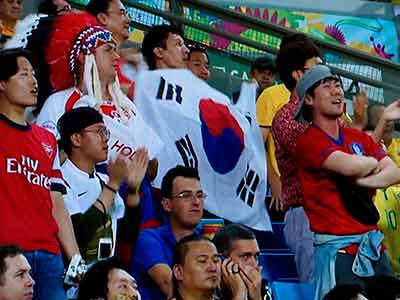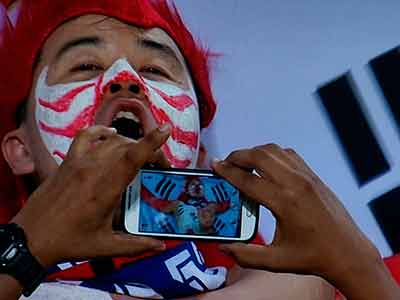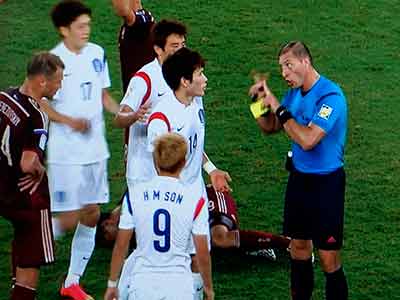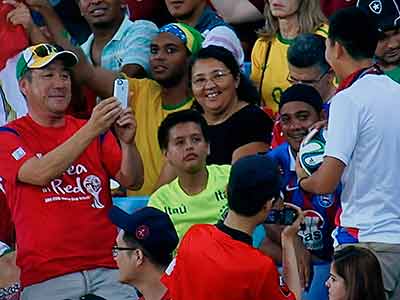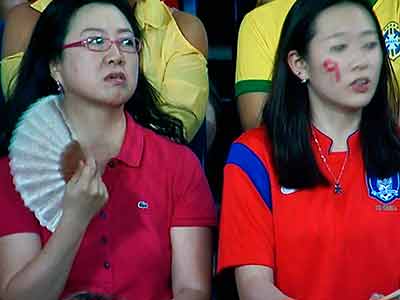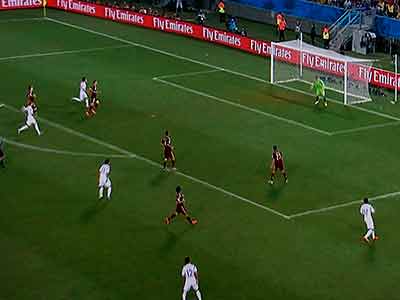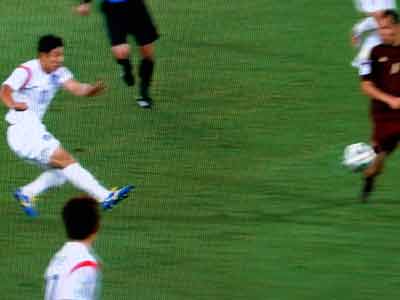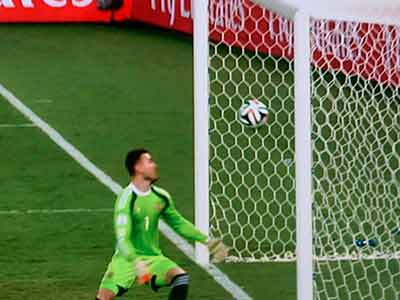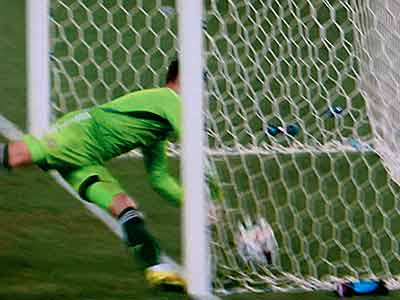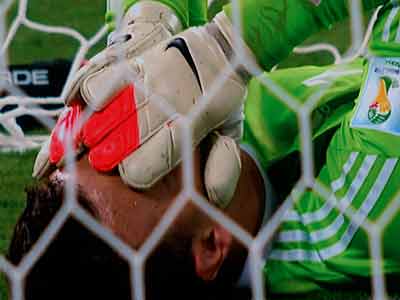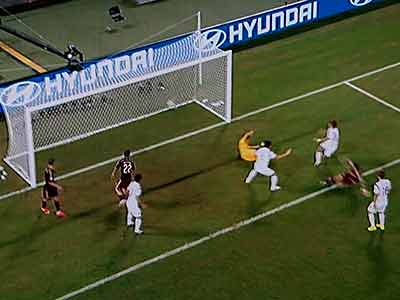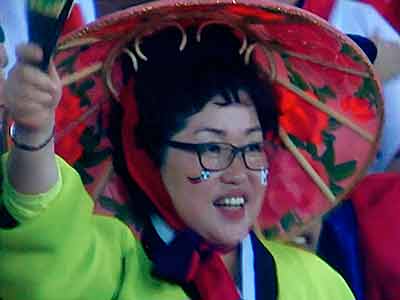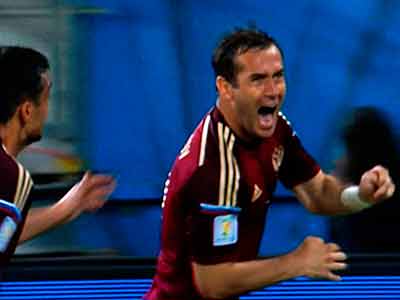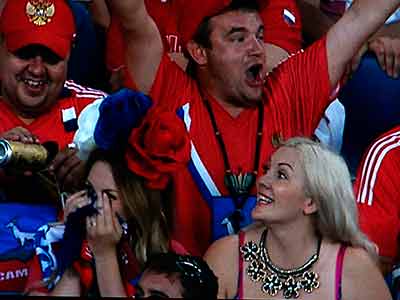 the Pantanal Stadium in Culaba
There were plenty of Russian fans to cheer their team on
and lots of supporters for South Korea
That's naughty. Do it again and you'll go to the back of the class!
Can I have a picture with the ball please!
Surprise surprise - on 6 minutes we had a goal... Lee Keun-Ho shot from some distance....
...the keeper failed to collect the ball and it bounced over the line
Akinfeev was guilty of yet another bad error while the South Koreans celebrated
The South Korean fans had hardly stopped cheering when Russia equalized - Kerznakov scoring from close range
so the match ended one each