World Cup 2014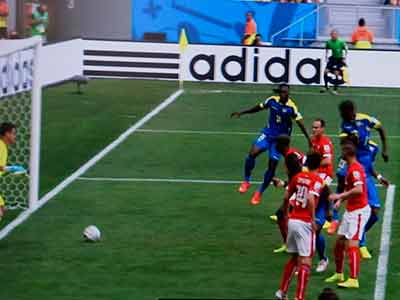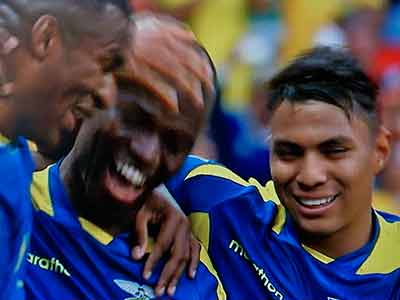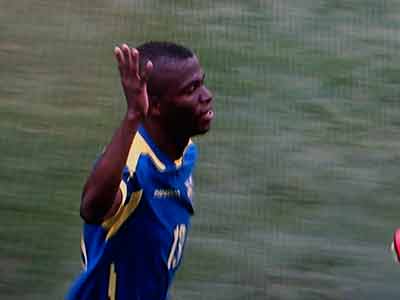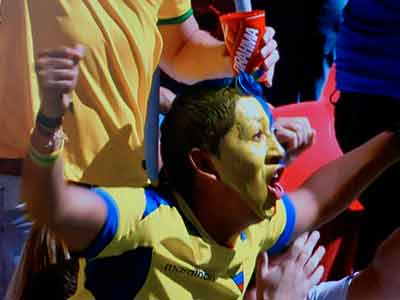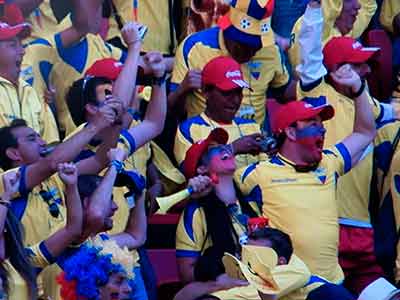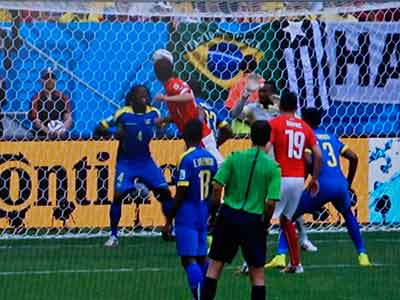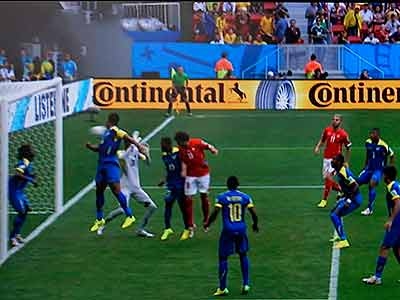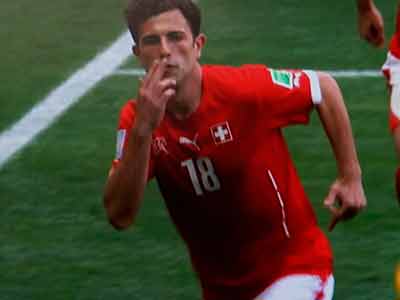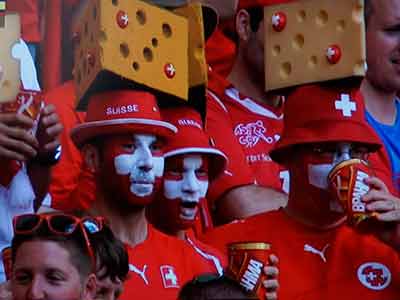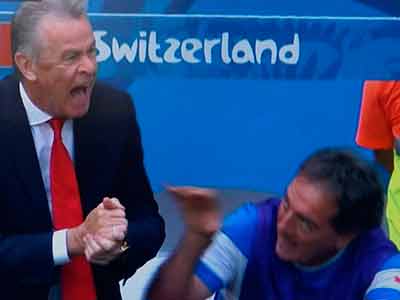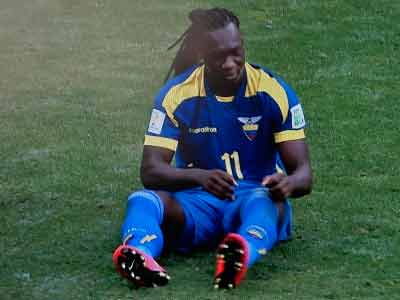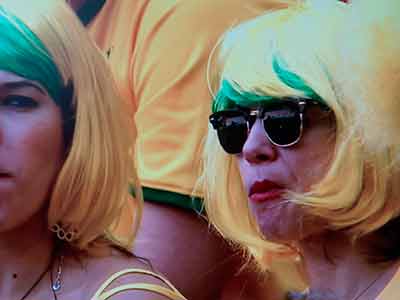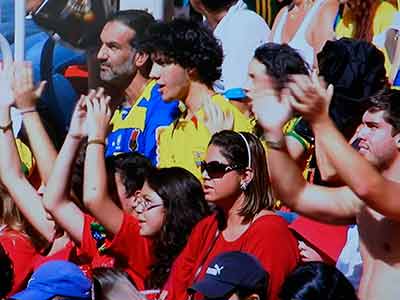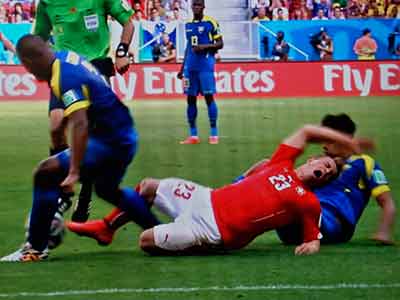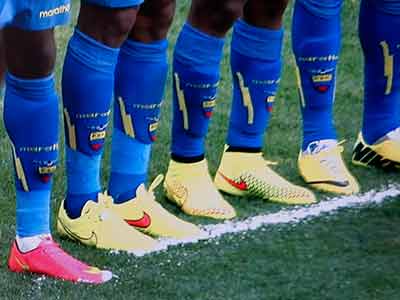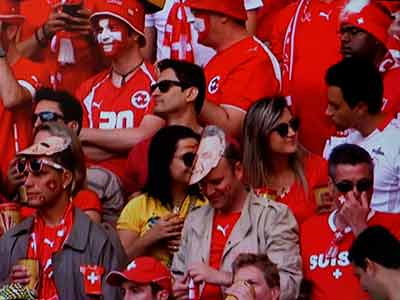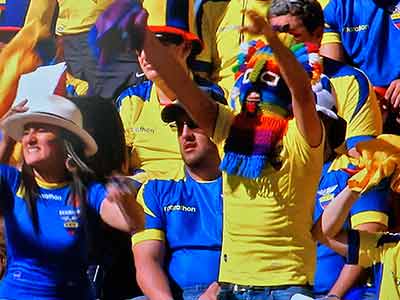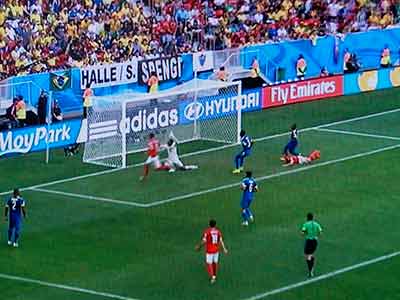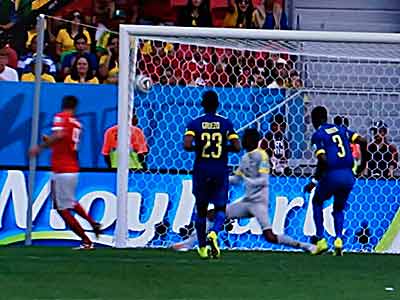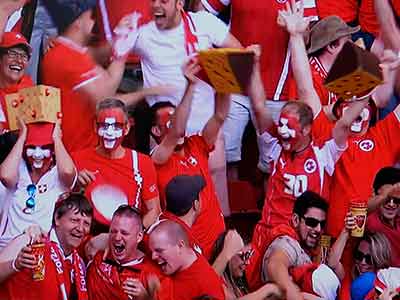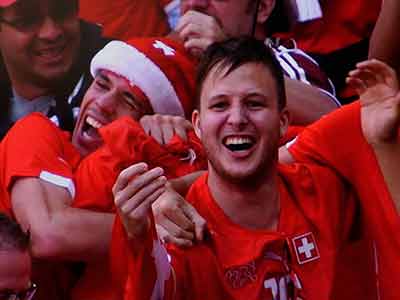 After 20 odd minutes Ecuador took the lead through Valencia
It was poor defending at a free kick which gave Enner Valencia his chance
Time for their fans to celebrate the goal
Switzerland drew level just after half time from a corner -
Mehmedi of Freiburg was the scores and manager Hitzfeld was quite chuffed!
ex City striker Caicedo has a sit down while the Swiss fans enjoy a drink
The Ecuador supporters have much to think about as Switzerland dominate play
who let that red boot in !
as full time approached t looked like it was going to be the first draw of the tournament
but then in the 90th minutes Sefervic scored the winner
The Swiss fans went wild!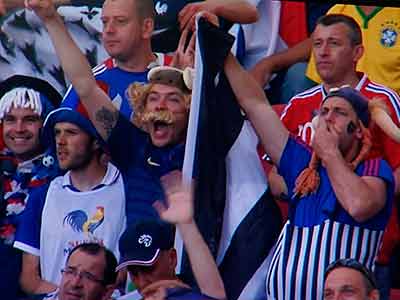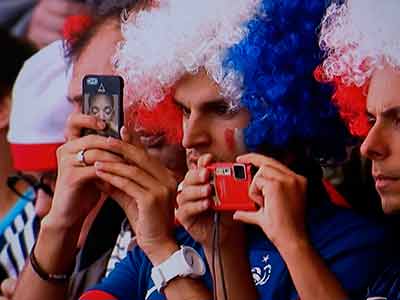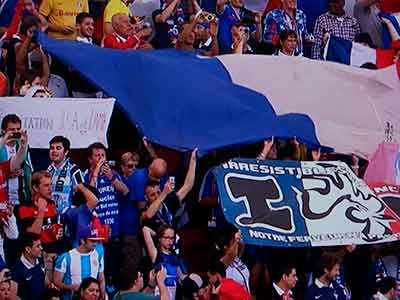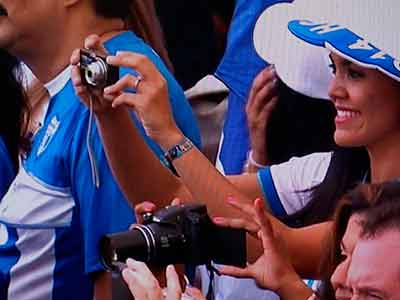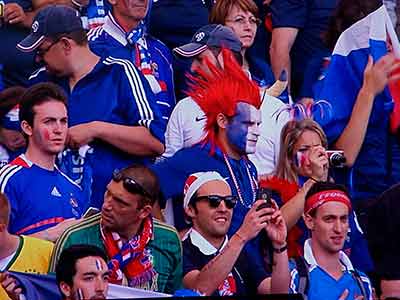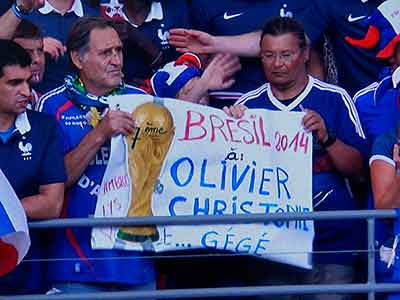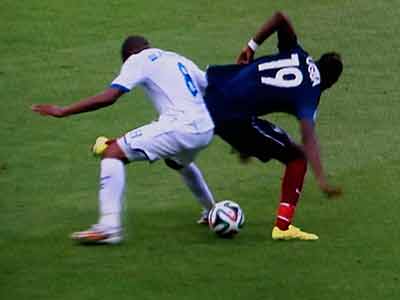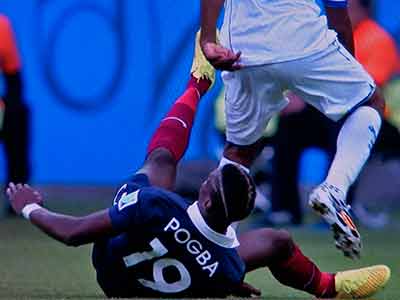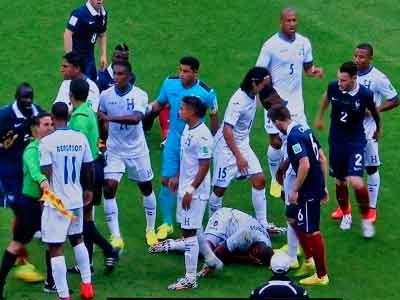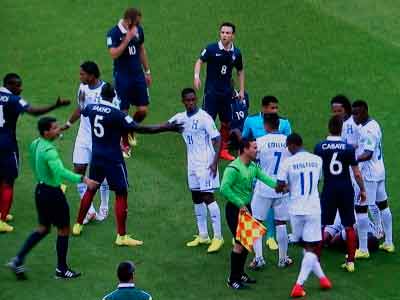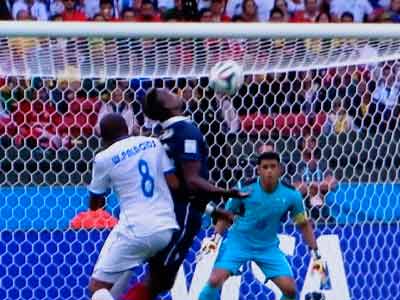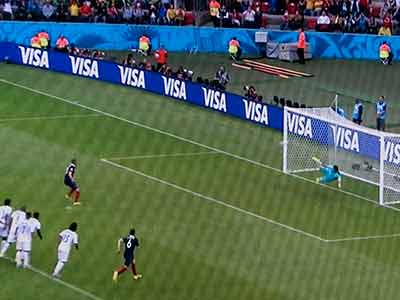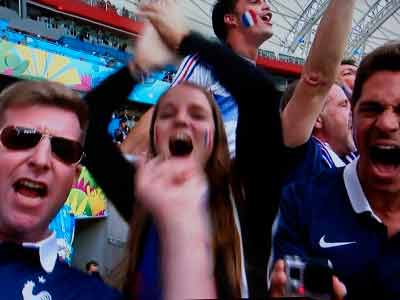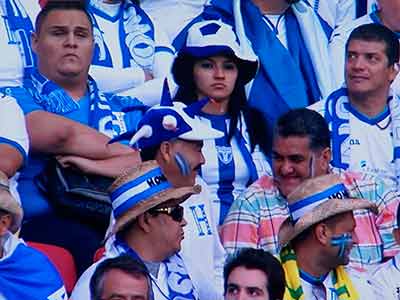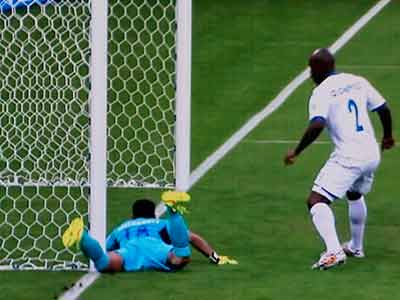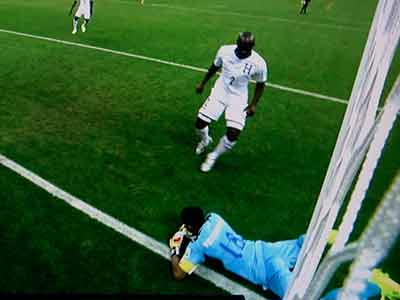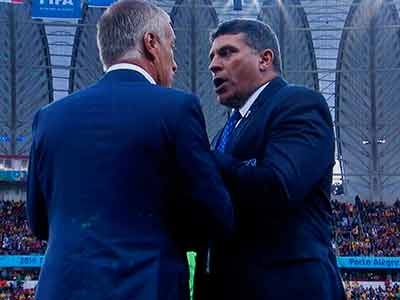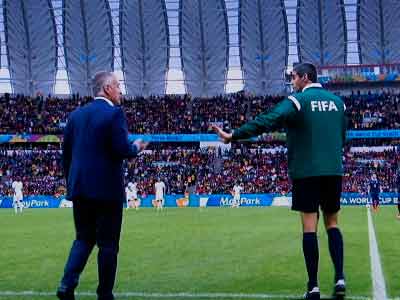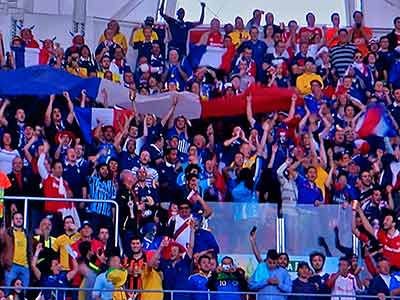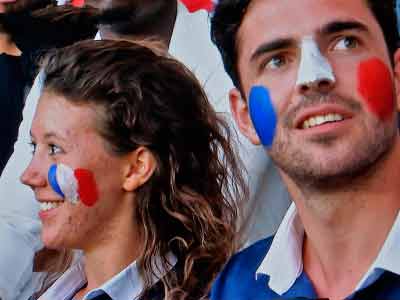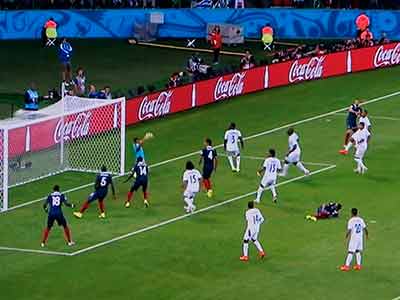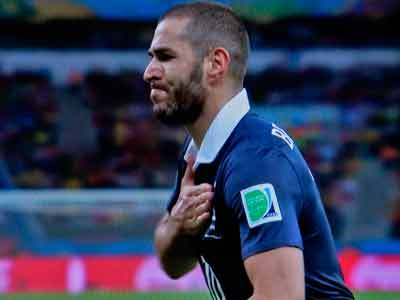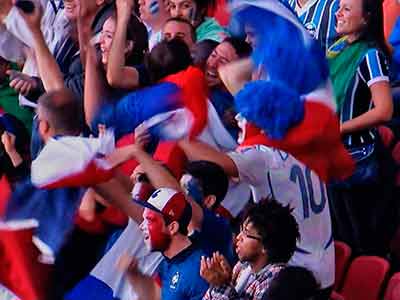 Many French fans enjoying the atmosphere
After 26 minutes there was a clash between Palacios and Pogba
and the referee had to sort out the melee which followed. Both players got yellow cards but it looked like Pogba kicked Palacios in frustration and was lucky not to get a red
However just before half time Palacios stupidly gave a penalty away and Benzema gave France the lead. Palacios got a second yellow and was sent off
While the French fans enjoyed the moment those from Honduras did not
On 47 minutes we had a special moment when goal-line technology was brought into play
a shot from Benzema hit the post ( no goal) but came back and the keeper just carried the ball over the line - goal
Go away! I did not nick your baguettes
Surely that can't be right!
The French fans celebrate the second goal
Real Madrid striker Benzema makes it three with a powerful drive on 71 minutes
Game over and a comfortable win for France
Argentina 2 Bosnia-Herzegovina 1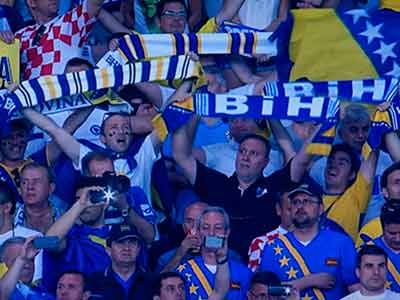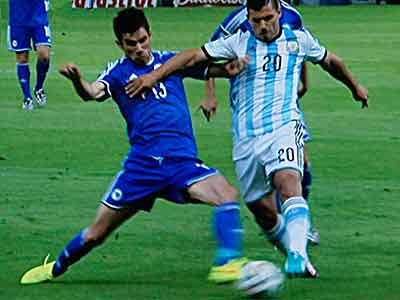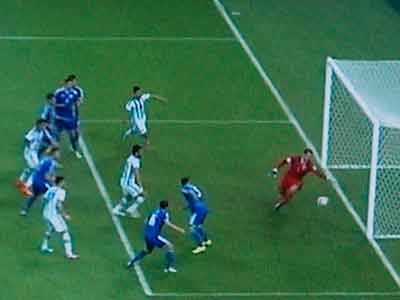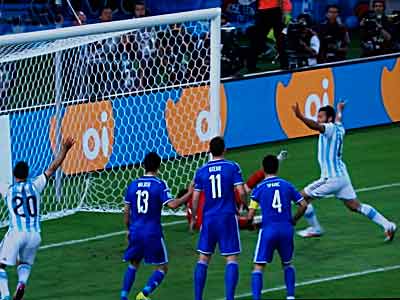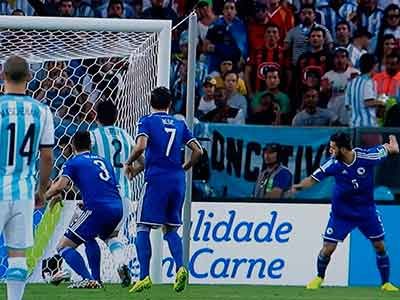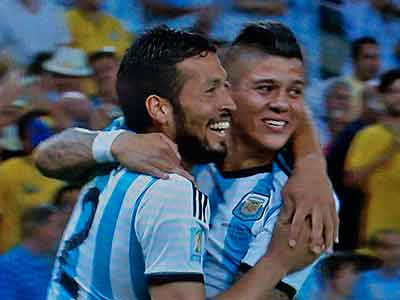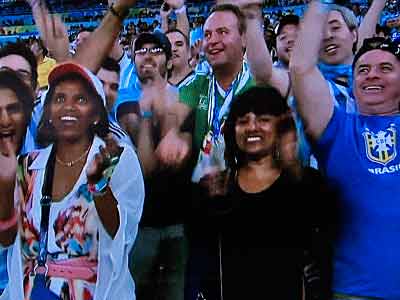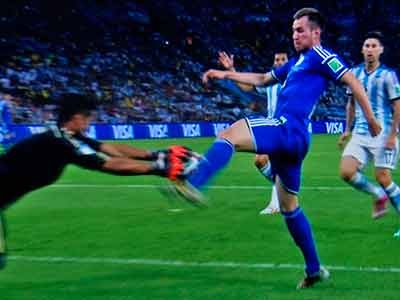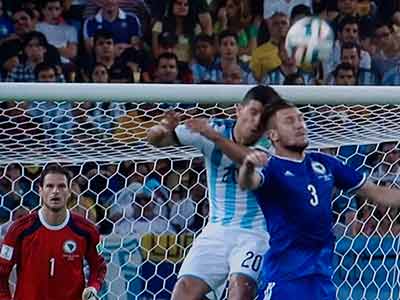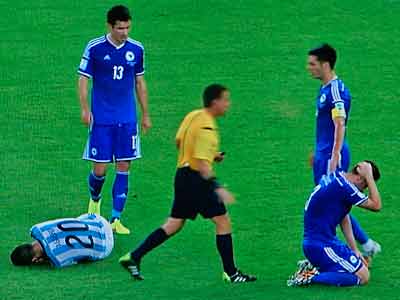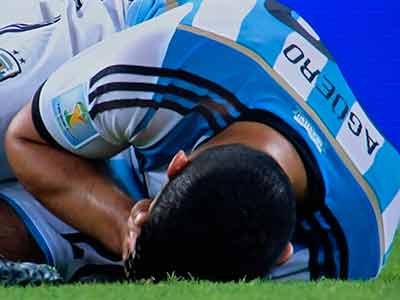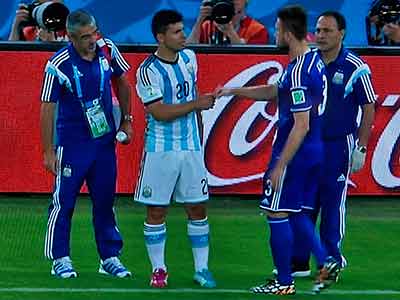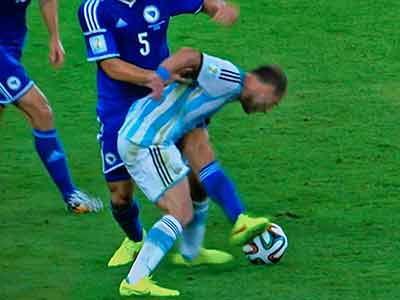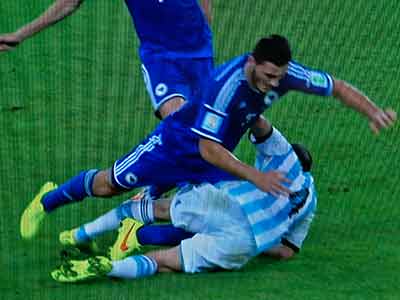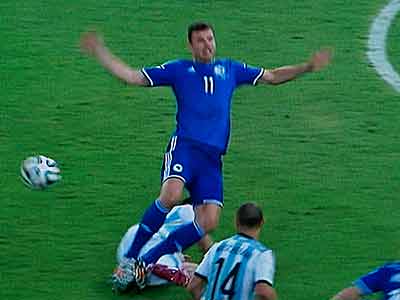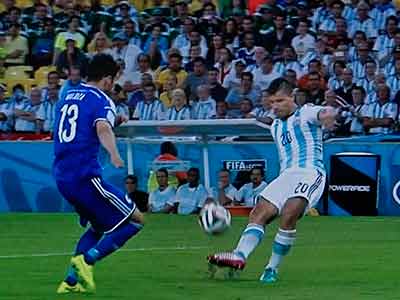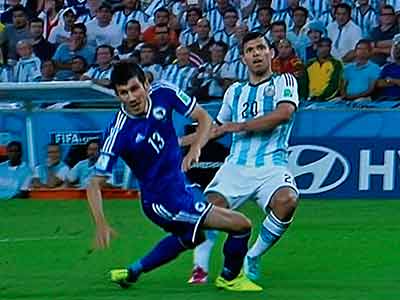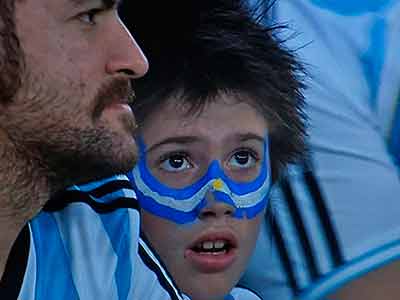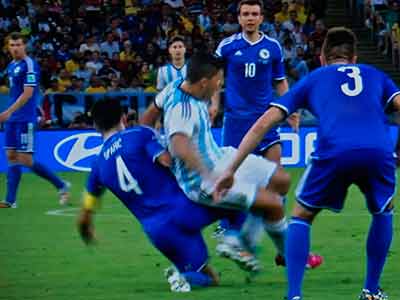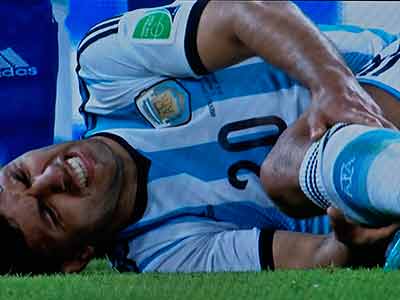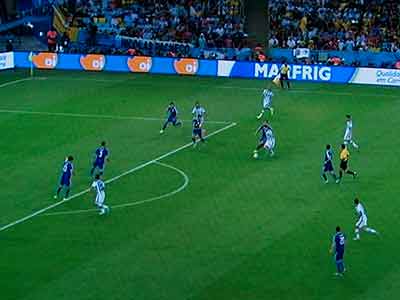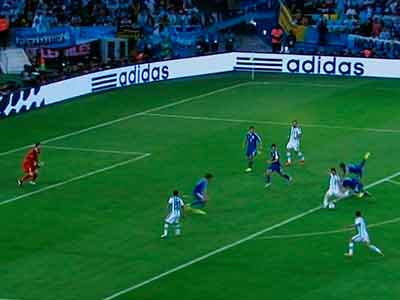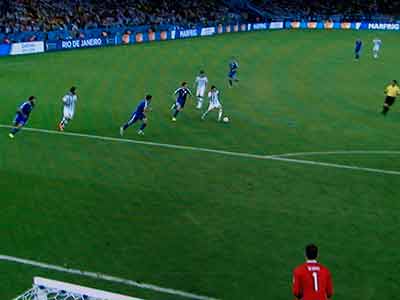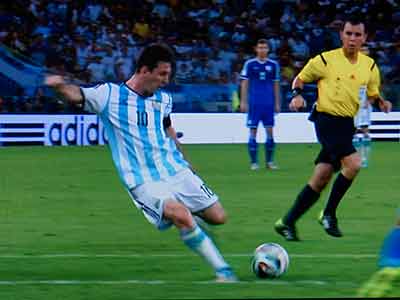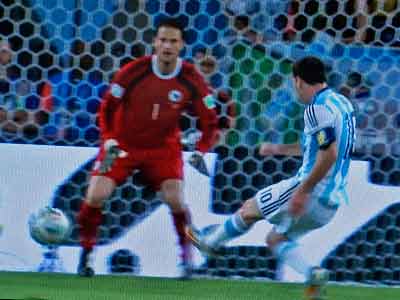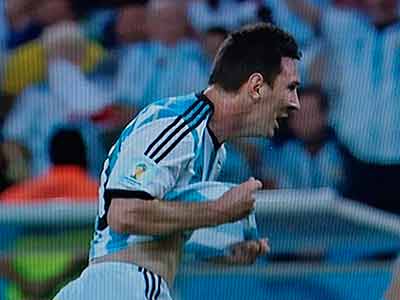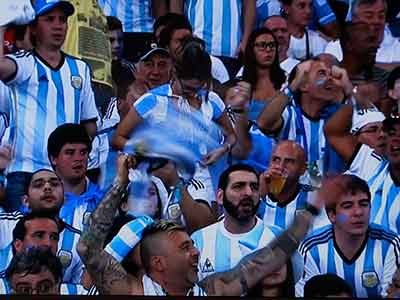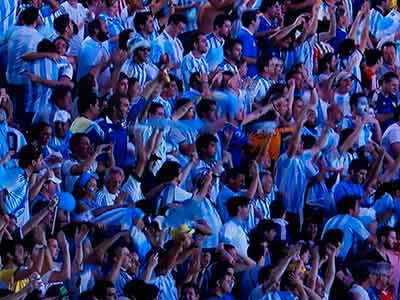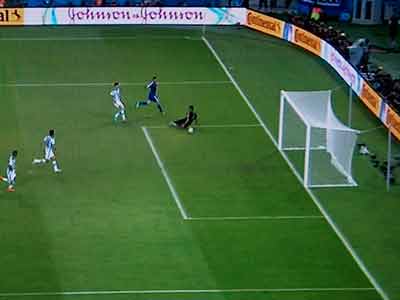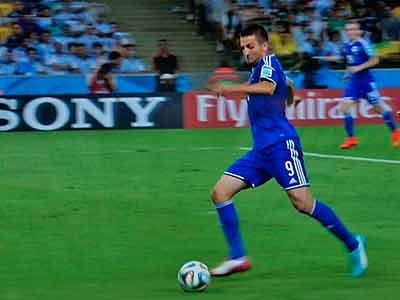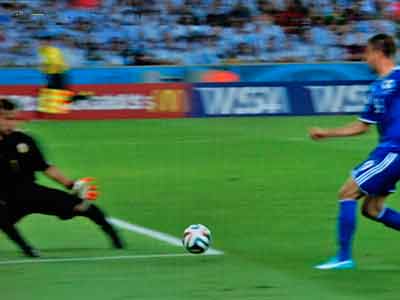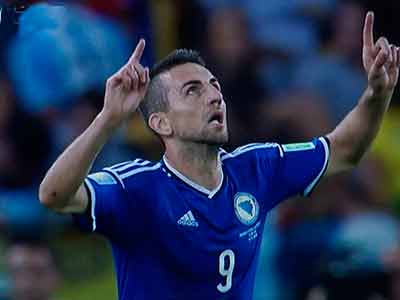 There were a few Bosnian fans in the Stadium
Aguero was soon on the attack
Argentina took a fortunate early lead when a free kick was deflected into his own net by Kolasinac
Conceding in the 3rd minute was not good news for Bosnia
The Argentina fans didn't mind the early goal!
Aguero goes up with Bicakcic and their heads clash
After a worrying moment for City fans Aguero recovers
Oh dear now its Zabaleta's time to be in the wars
Now it's Edin Dzeko's turn to be tackled
better football by Argentina and Aguero gets a chance but he shoots over the bar
After that early lead Argentina are finding it difficult and their fans are a bit quiet
Oh dear - Aguero is down yet again
On 65 minutes we had the moment we had been waiting for .Messi ran at the defence......
...he reached the edge of the penalty area and let fly with his dreaded left foot
...into the corner it went and Argentina were two up
Their fans came alive again
after 84 minutes Bosnia got their consolation goal when Ibisevic broke through and beat the keeper from a narrow angle
Bosnia certainly deserved their goal having had quite a few chances