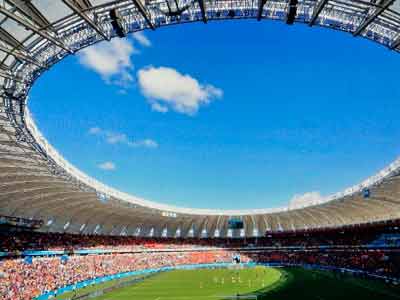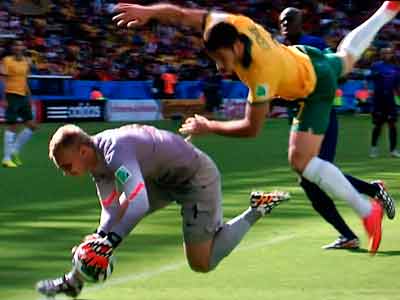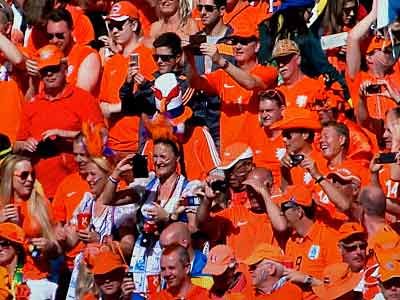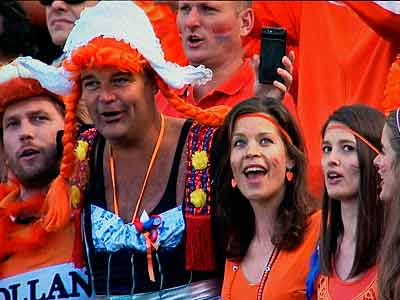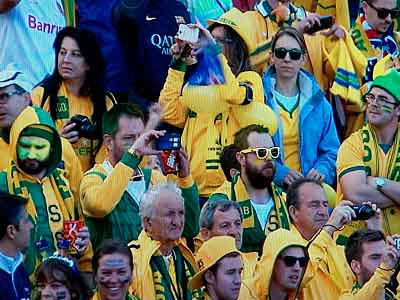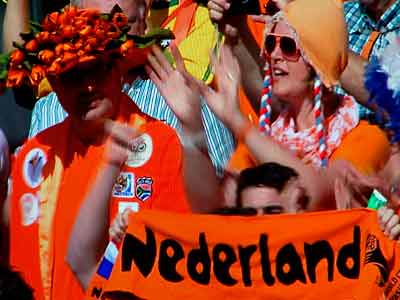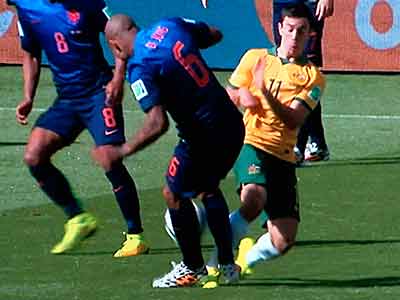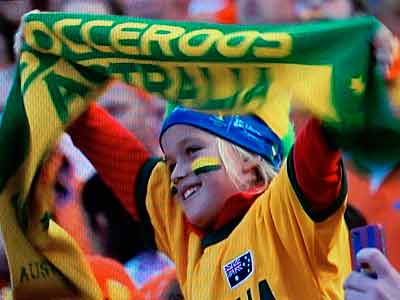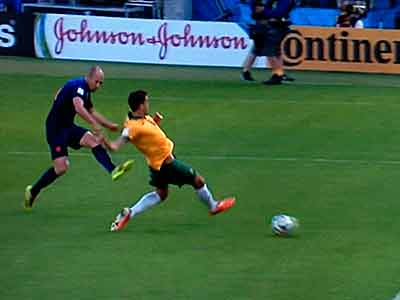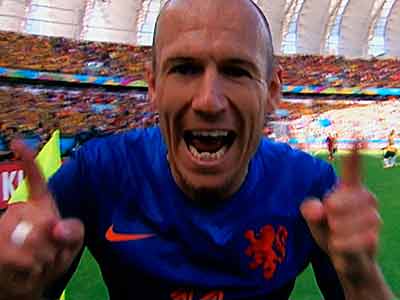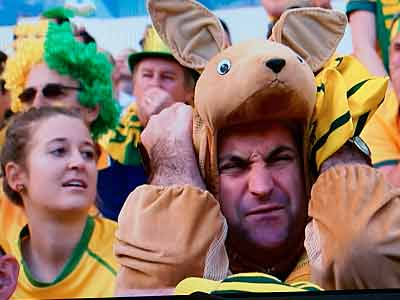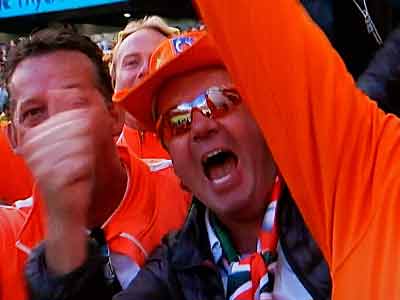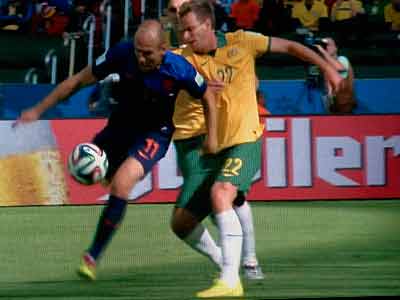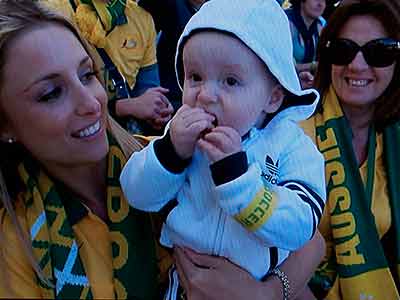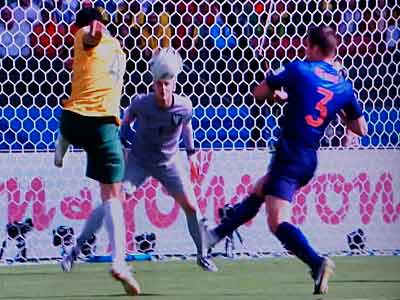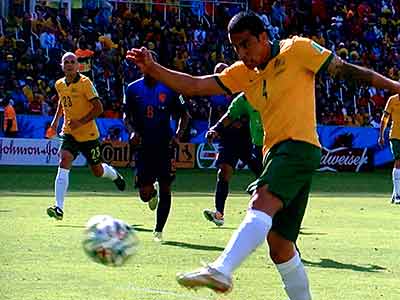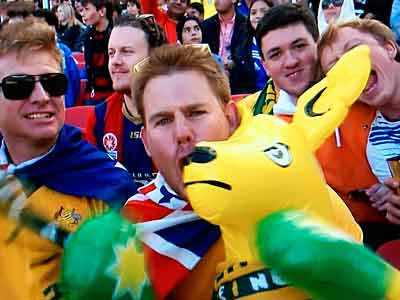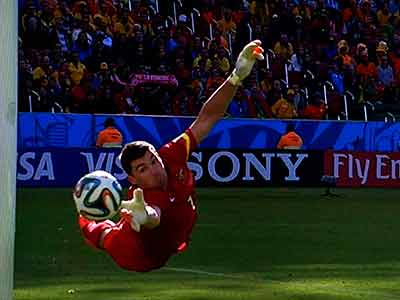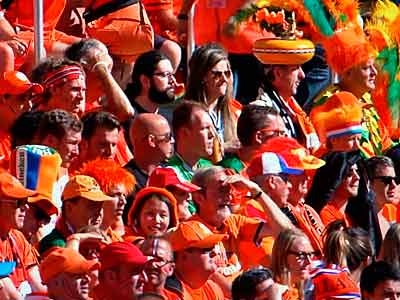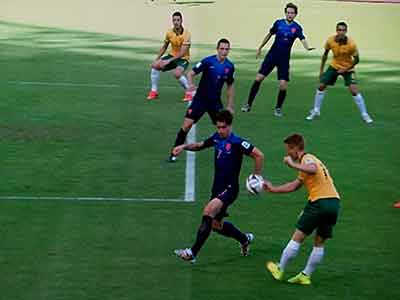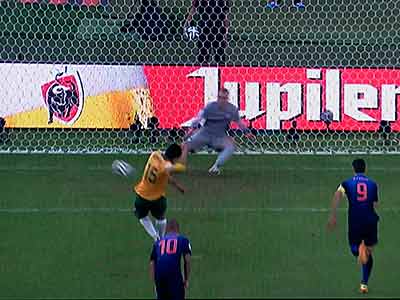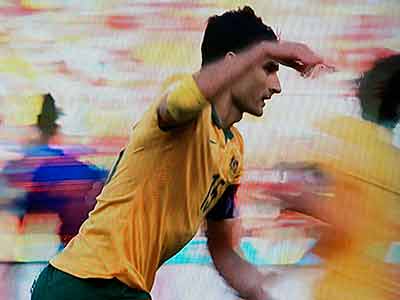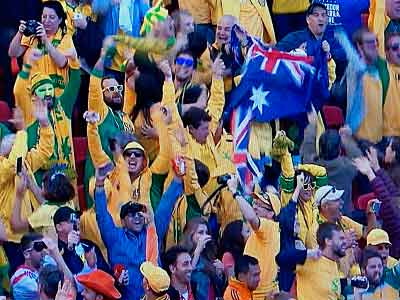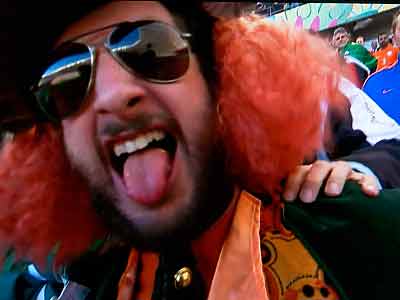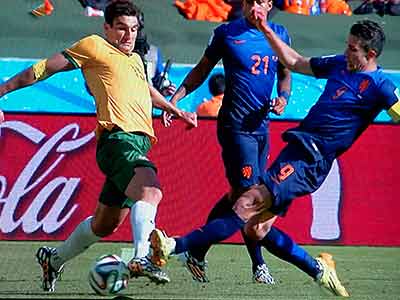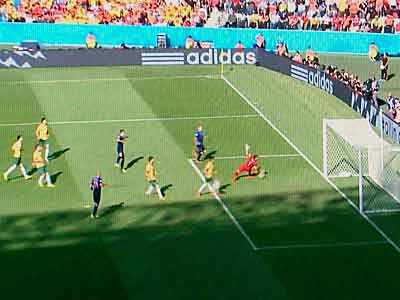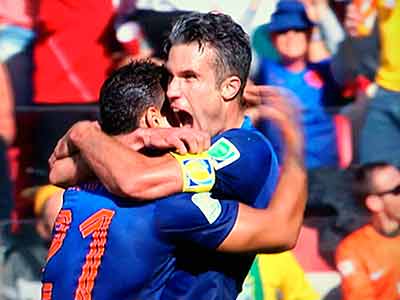 ten minutes later and a shot from Depay from distance beat the keeper and Holland were ahead 3-2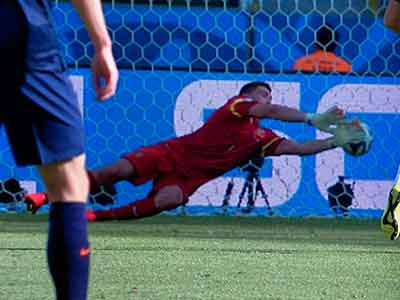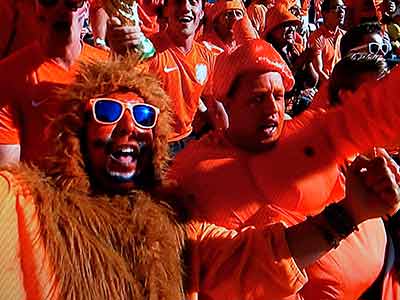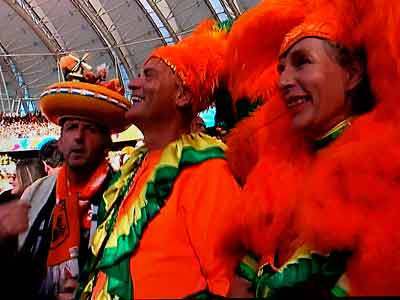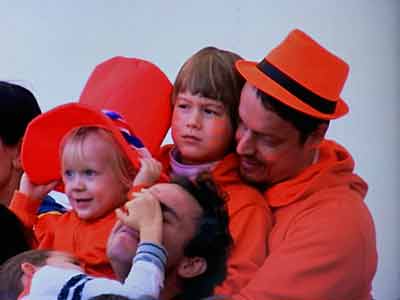 It was exit time for the Aussies and a big game against Chili to come
The stadium in Porte Alegre was packed with supporters from Holland and Australia
The Dutch were favorites having already beating Spain
Having been beaten by Chili the Aussies were hoping for a better result
Nigel de Jong in action -tackling -what else!
early work for the Dutch keeper
On 19 minutes Robben scored for Holland to give them the lead
Robben always produces that flash of quality when required
Hope she remembers all this when older!
A minute later and Australia were level - a great shot from Tim Cahill beating Cillessen of Ajax
all smiles for some fans but not for others
On 53 minutes Australia won a dubious penalty for hand ball and Jedinal scored from the spot
The crystal Palace players enjoyed the moment and the socceroos celebrated
both Van Persie and Cahill got yellow cards and will miss the final game of their group
on 57 minutes Van Persie levelled the scores
Yes it's actually Nigel de Jong having a shot - a rare moment!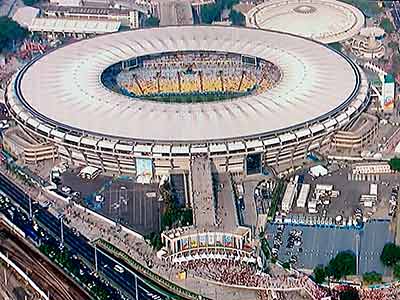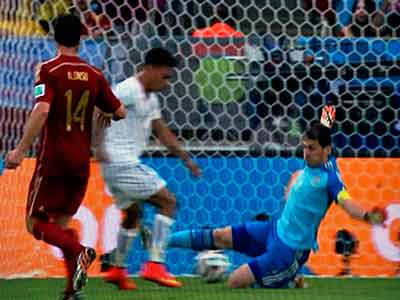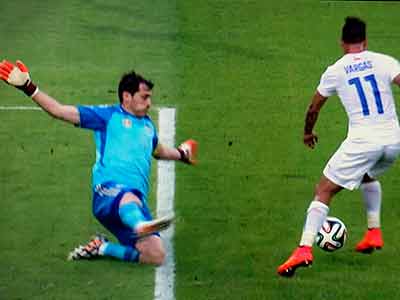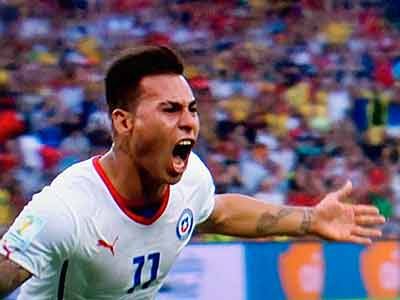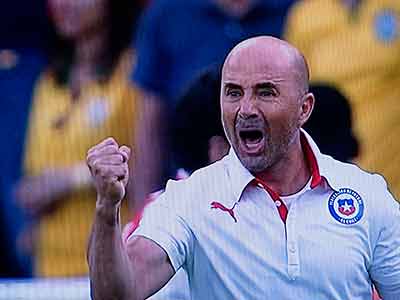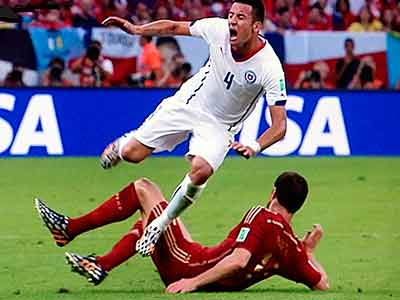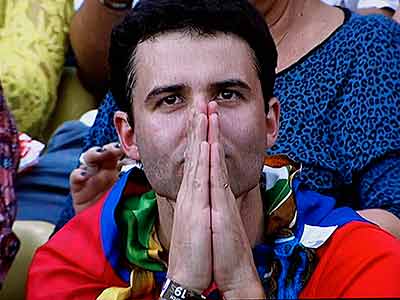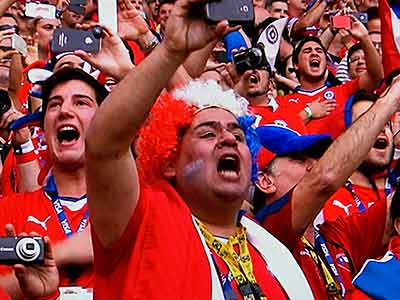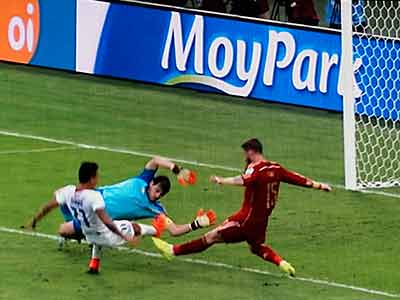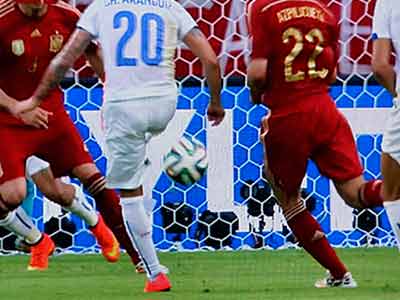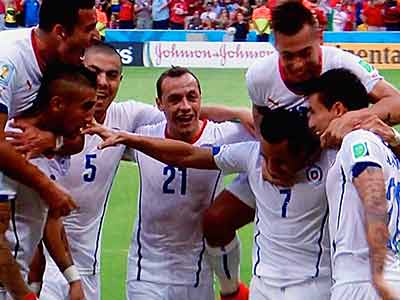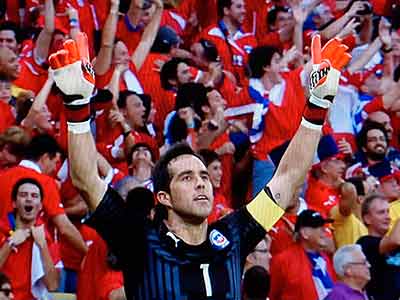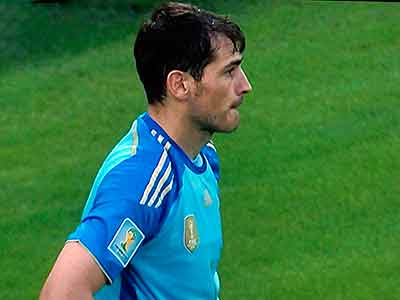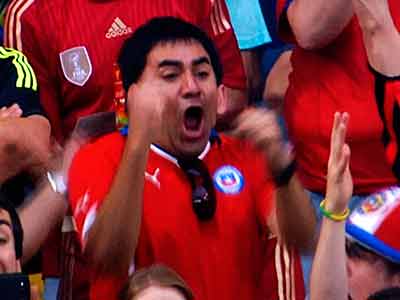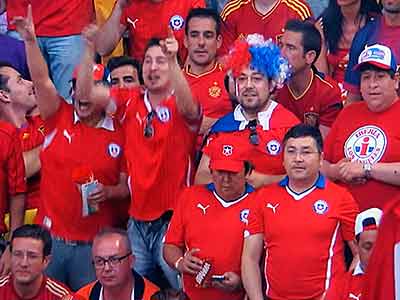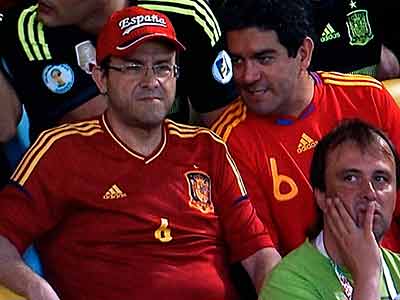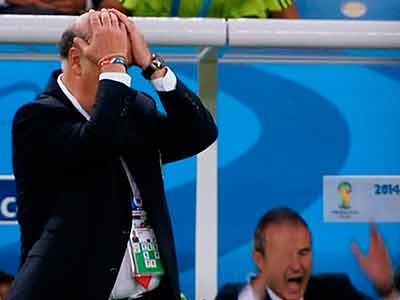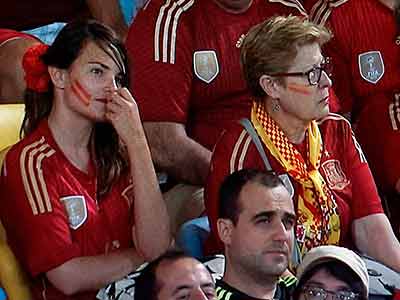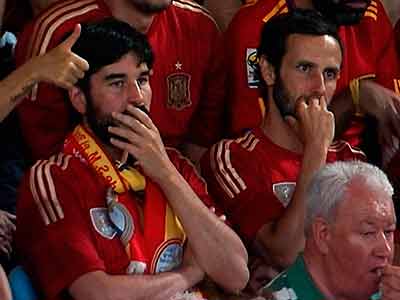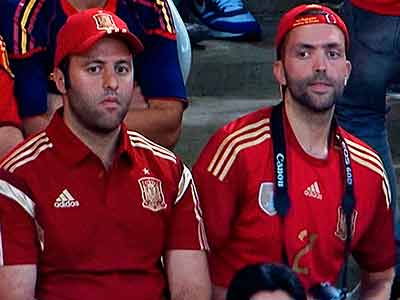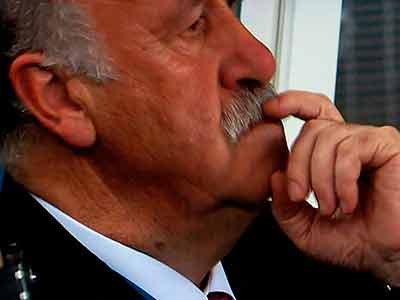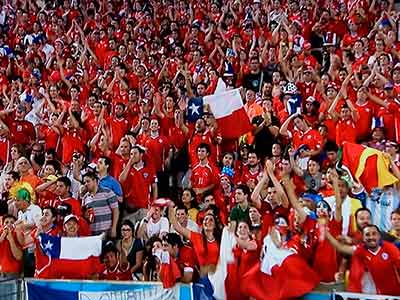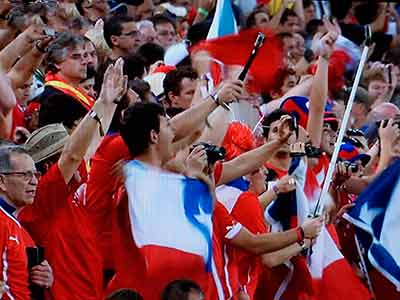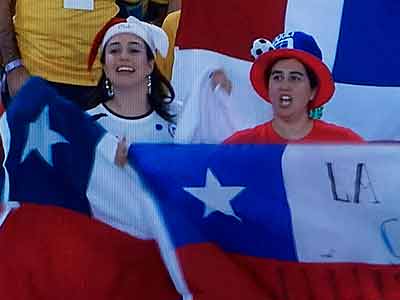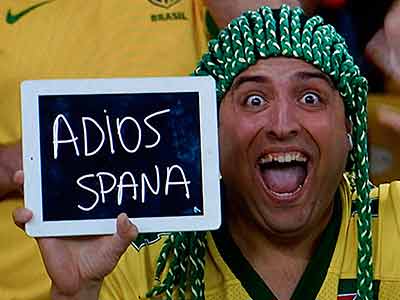 the Maracna Stadium in Rio
on 19 minutes Chile went ahead -Vegas beating the keeper from close range
after Alonso had lost the ball in midfield Aranguiz played the ball to Vegas who made no mistake
the passionate Chile fans let rip as did the Chile manager
a late Alonso tackle earned him a yellow card
on 42 minutes a free kick was punched out by Casillas right to Aranguiz who thrashed the ball into the goal to make it two nil
it looked all over for Spain as the Chilean players and fans celebrated
poor Casillas - guilty of yet another error
the Spanish manager is not happy either
Spanish fans are not very happy!
I wonder whether he is thinking it would have been different if he had picked Navas and 'the beast' Negredo!
Chile celebrate the two nil win
a Brazil fan says farewell to Spain
Chili fans break into the media area - there is no truth in the rumor they were looking for Manuel Pellegrini for his autograph!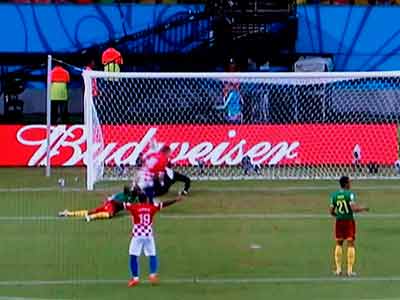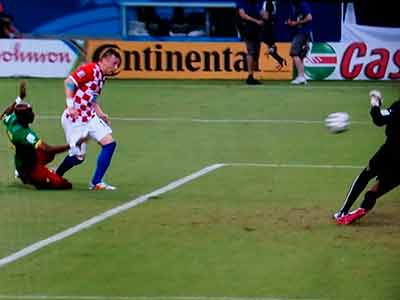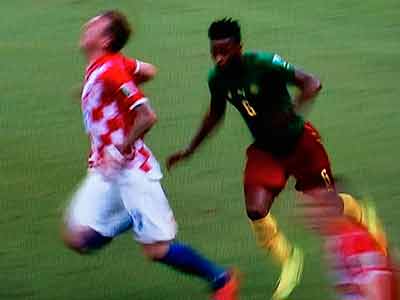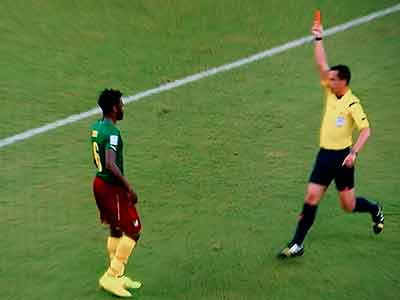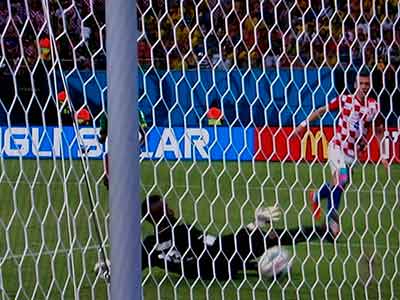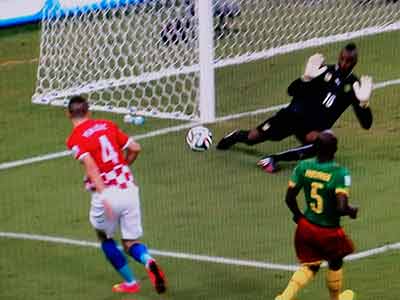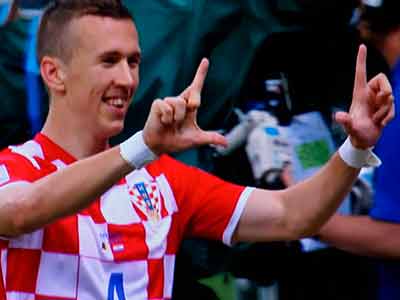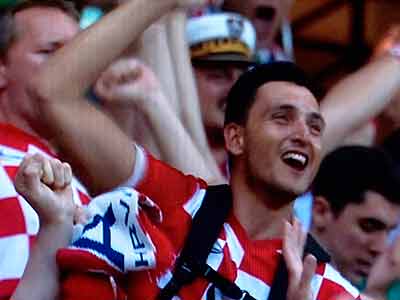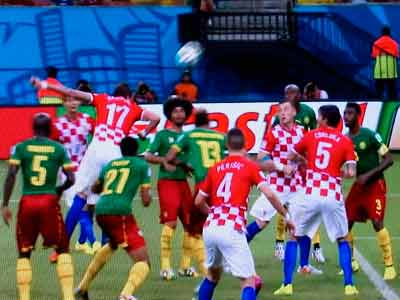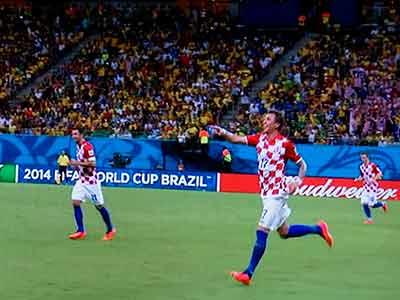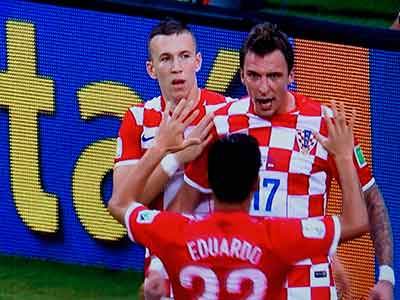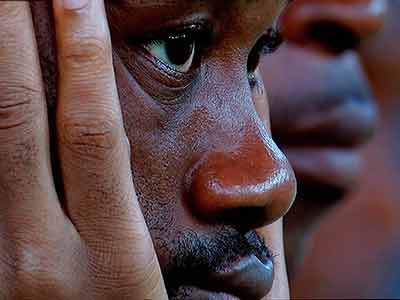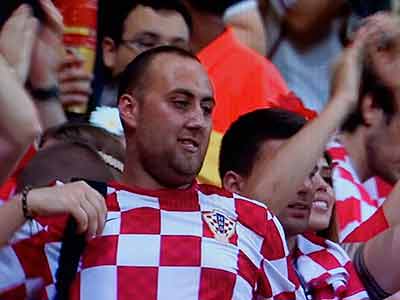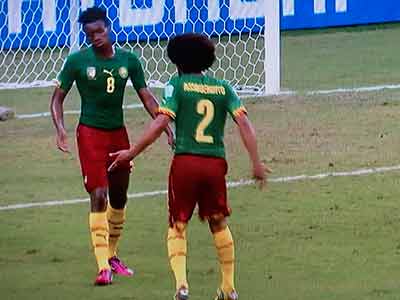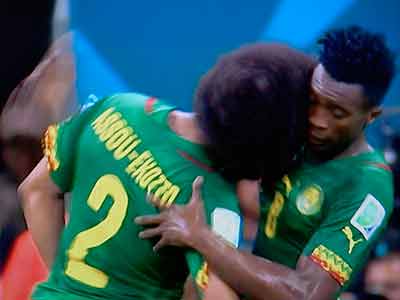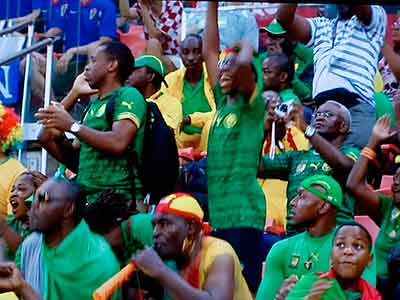 Croatia made an early breakthrough scoring in the 10th minute through Olic
it was a good start for Croatia and not so good for the Cameroon fans
A really stupid strike by Song on Manszukic led to the former being sent off after 39 minutes
Croatia made it 2 nil two minutes into the second half. Perisic scoring from a narrow angle
on 60 minutes a header at corner by Mandzukic made it 3 nil
the same player had a tap in in the 74th minute and it was four nil
a sad day for the Cameroon fans but a bright ones from those from Croatia
there were problems within the Cameroon team and this looks like a head butt by Assou- Ekotto of Spurs