City 1 Lyon 2
September 19th 2018 att.47,111
Champions League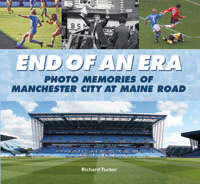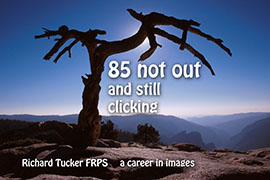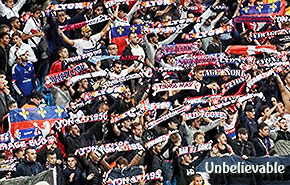 It was a disastrous first half with City being outplayed by a Lyon side that came for a win and not to park a bus. We conceded possession on too many occasions and there was little for the City fans to cheer about. There was a lack of atmosphere from the poor crowd and City failed to start the game with any intensity. I can only remember one decent City move in that first 45 minutes and perhaps we underestimated the Lyon team. We had no stars today and things only brightened in the second half when Sane came on and helped Benardo to his goal. Get better soon Kevin - we need you!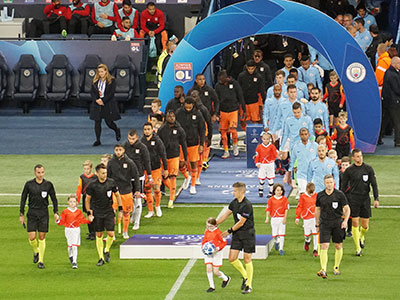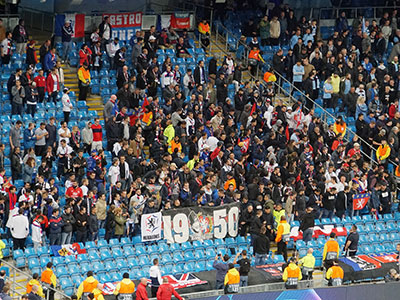 City made several changes from the Fulham game. Aguero and Sane were on the bench
The visitors only brought about 500 fans with them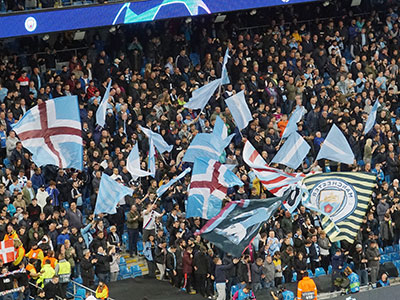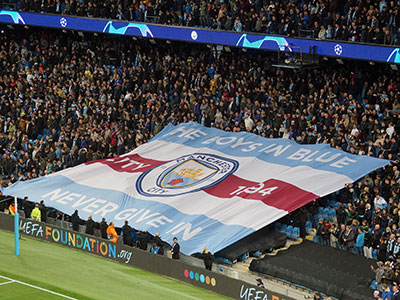 There were lots of gaps in the crowd at the start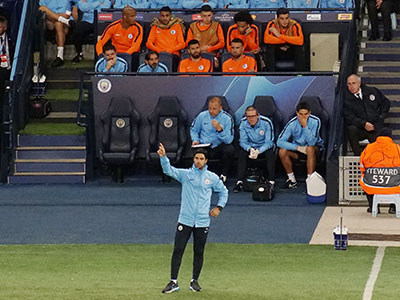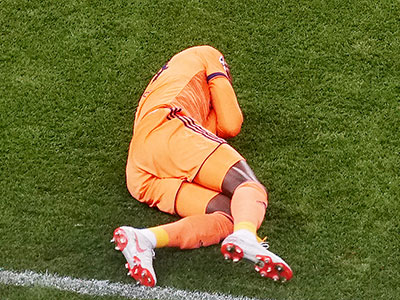 Arteta was in charge today with Pep being suspended
The secret sniper was early in action this evening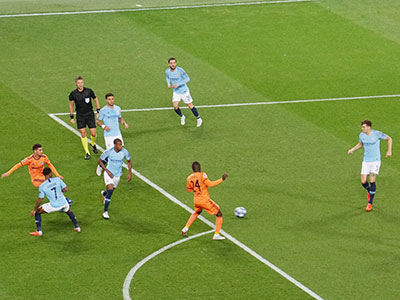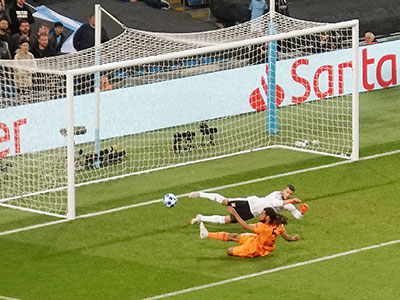 Lopes and Denayer manage to block a City cross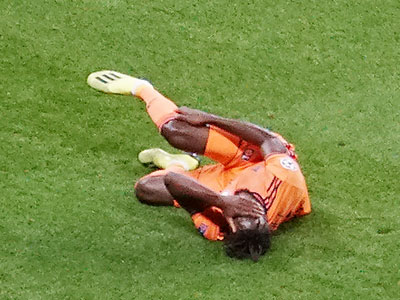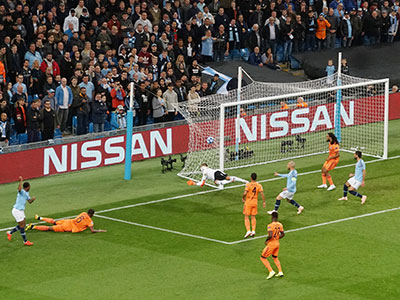 Oh my God -the secret sniper strikes again
An effort by Sterling goes just wide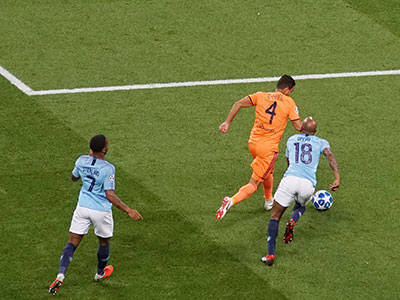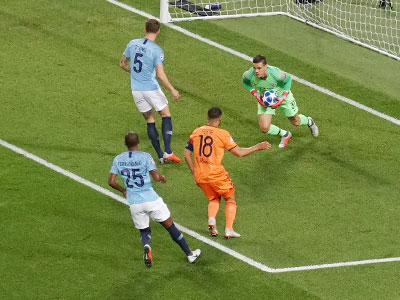 Odoi breaks past Delph but the final effort is collected by Edison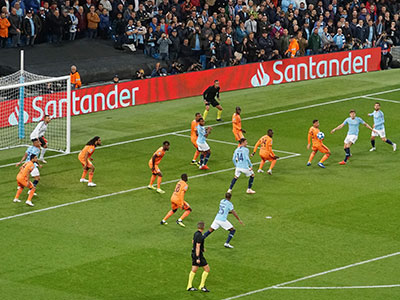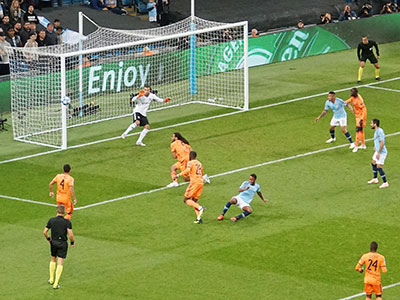 A shot by Fernandinho goes wide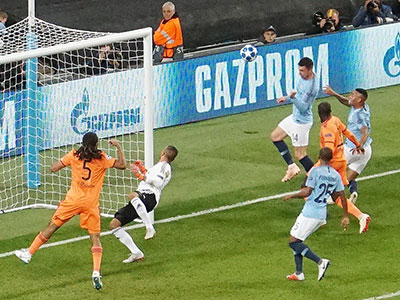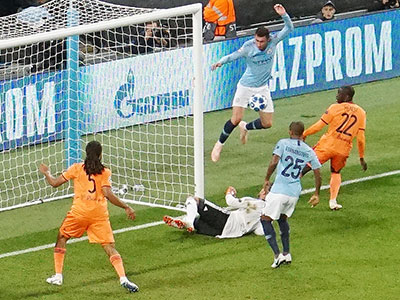 A header at a corner by Laporte hits the post but the ball is cleared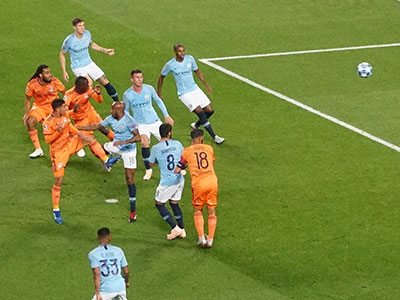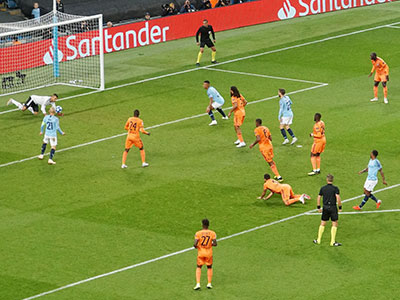 A Cheikh header goes wide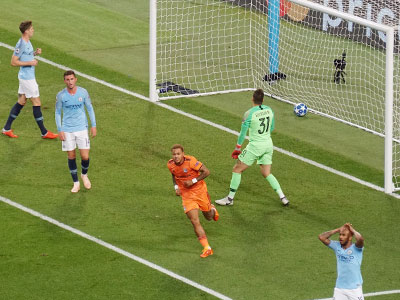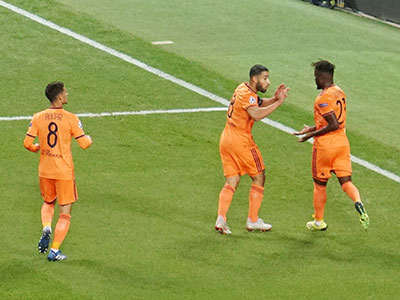 On 26 minutes a mistake by Delph lets in Cornet who scores following a cross by Fekir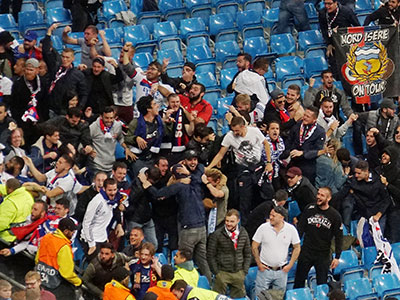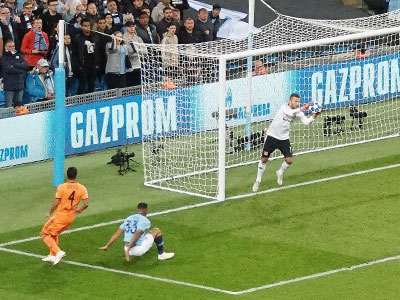 City are one down and the Lyon fans are enjoying themselves
A header by Jesus is saved by Lopes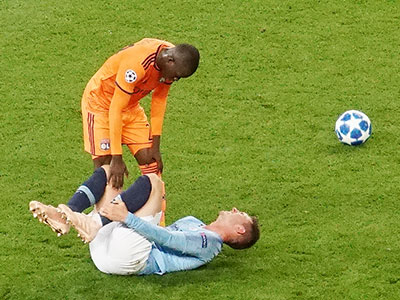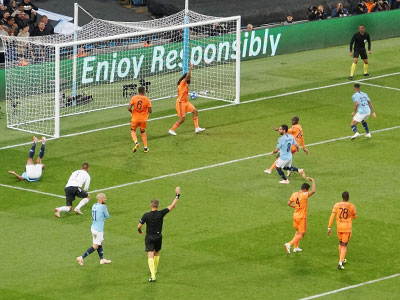 City score but Sterling is offside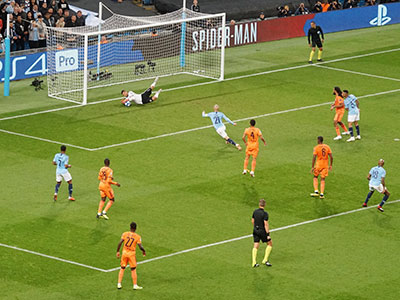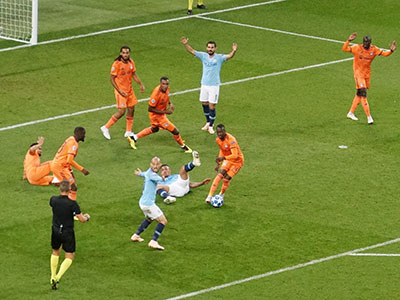 Jesus is down but no penalty given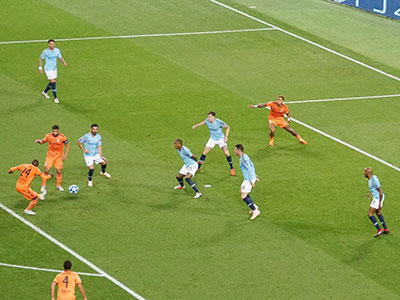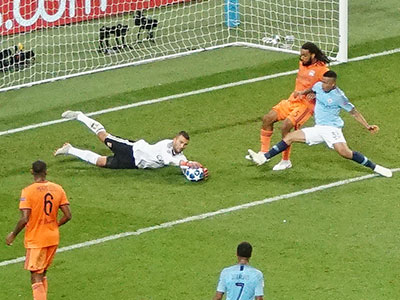 Another Lyon attack is blocked
Lopes just gets to the ball first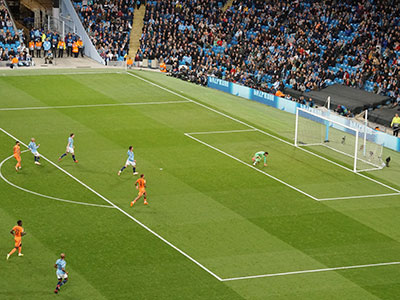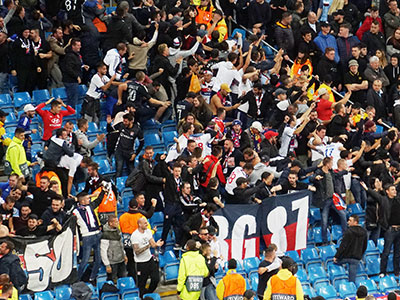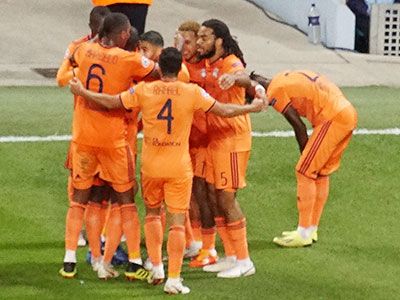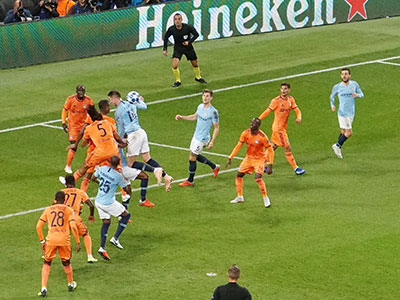 Just before half time Lyon made it two nil with a goal by Fekir .The Lyon fans can't believe their luck
Time for some celebration
City manage a corner in added time but it is cleared

Lots of empty seats today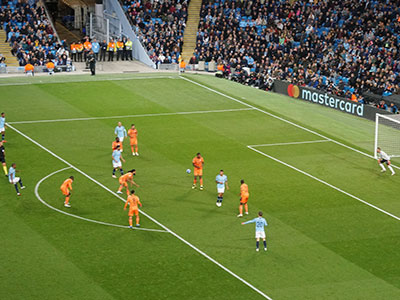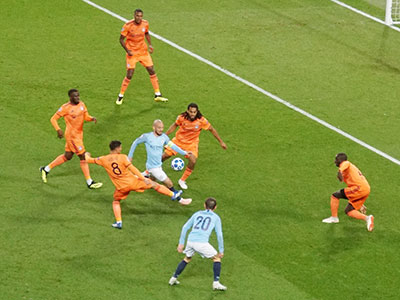 David Silva tries his best but is often outnumbered
Fernandinho tries a long range effort but it goes wide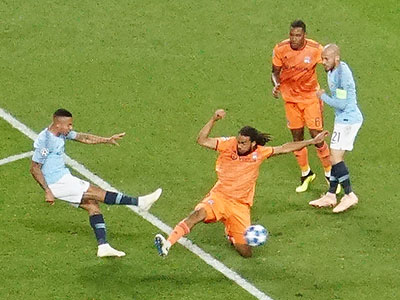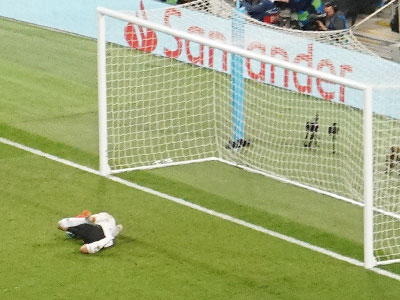 On 54 minutes a shot by Jesus is saved by Lopes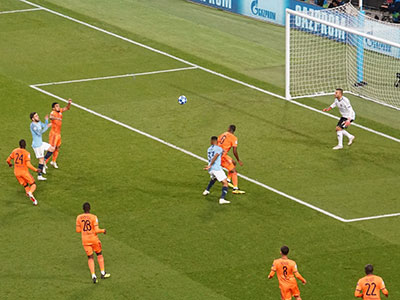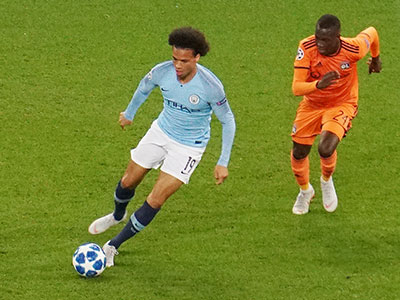 A header by Jesus goes wide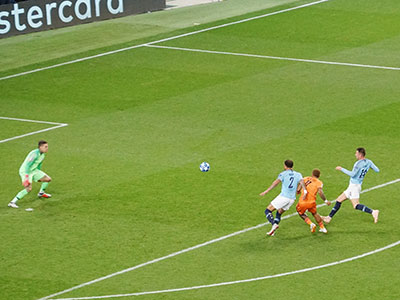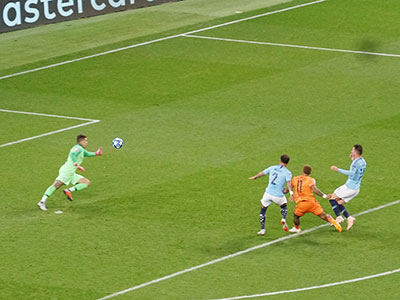 Edison has to save from Depay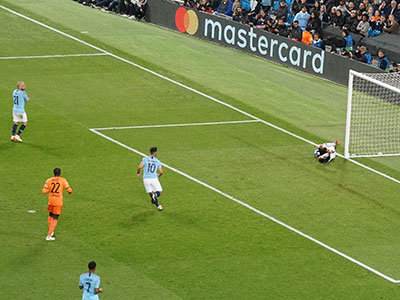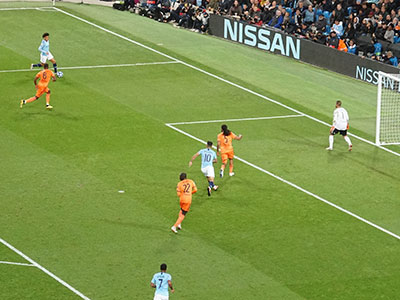 Sane attacks down the left wing and passes to Benardo ....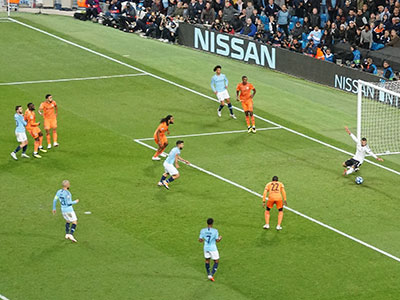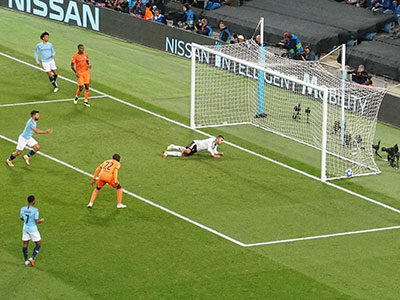 ....who shoots past Lopes to give City some hope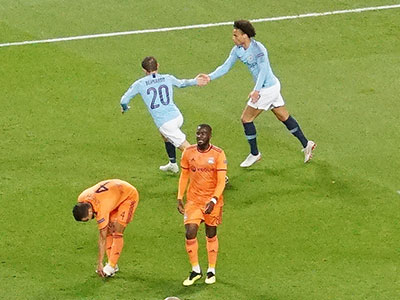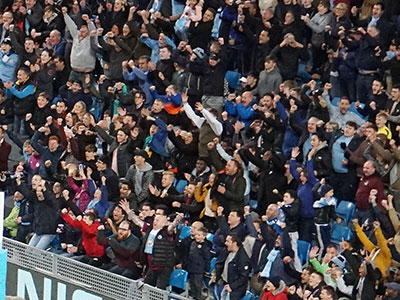 Benardo thanks Sane and the North Stand have something to shout about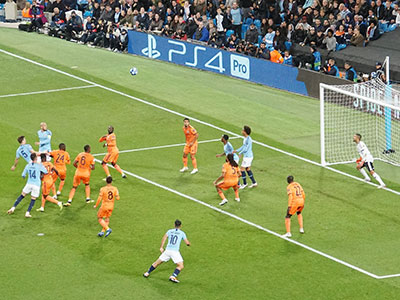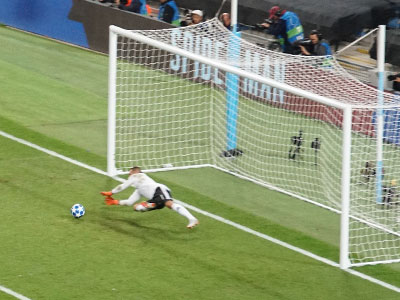 A Stones header goes wide
Lopes saves from Aguero - now on for Jesus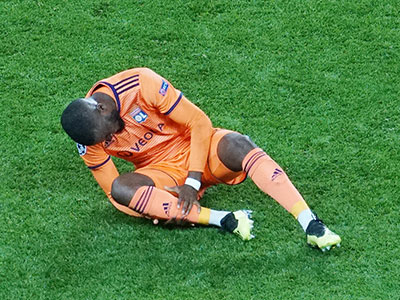 The secret sniper strikes again - time for a g and t!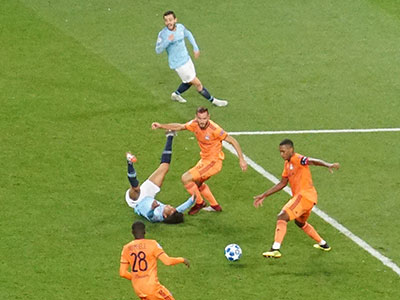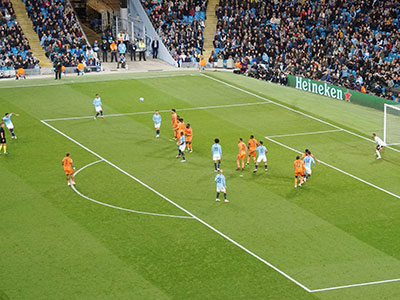 Sane is brought down outside the penalty area but the free kick taken by Walker goes well wide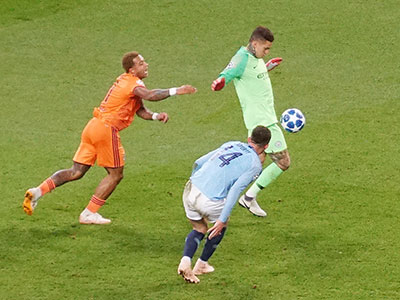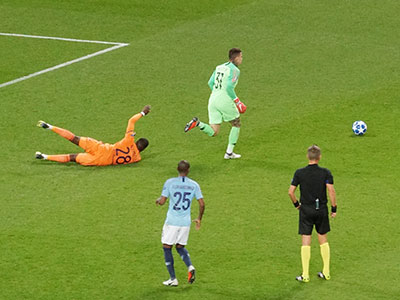 Edison indulges in some football skills - a bit dangerous!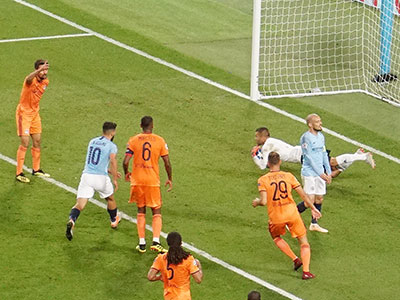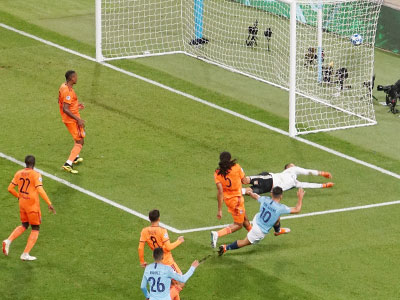 Aguero has a chance but Lopes saves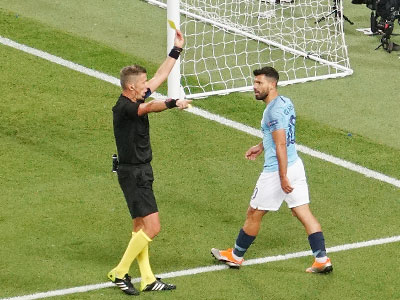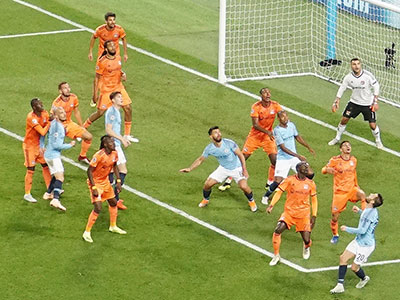 Aguero got a yellow card for something he said to an official
A last second corner to City but they could not gain from it - a disaster day finishes
team
Edison 7; Walker 5.5, Stones 6.5, Laporte 6, Delph 5.5: Gundogan 5.5 (Sane 7), Fernandinho 6, Sterling 6(Mahrez) Benardo 7, Silva 6.5, Jesus 5 (Aguero)