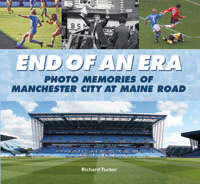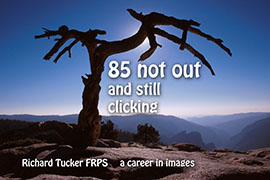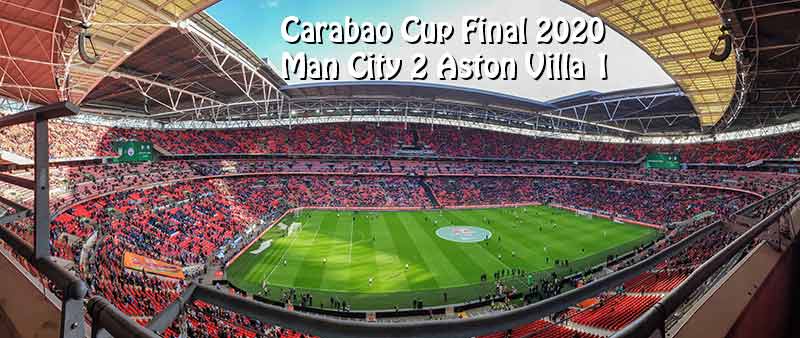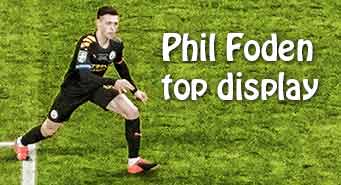 Well City won their third consecutive league cup trophy - not quite by the huge margin expected by many. After City had gone ahead two nil after just 30 minutes we thought it was going to be another big win but a lapse by Stone presented Villa with a goal and some hope. City should have added goals in the second half and it was a great save by Bravo in the final minutes that preventing Villa from equalizing.
It was good to see Phil Foden start and he played really well and looks a good successor to David Silva. Foden's header gave Aguero a chance to add to his goal tally and Rodrigo scored the second with a header and City dominated play generally without having to reach their top form. Bravo had little to do save pick the ball out of the net when Villa scored and then make an excellent save pushing the ball onto the post and away to save our tears!
Zinchenko did well down the left flank but Sterling still has to return to his best and Silva was unable to give any killer passes today. It was a long day for me having to get up at 5 and ending at 3 in the morning after the coach had to avoid problems on the M6 and M1.The attendance was 82,149.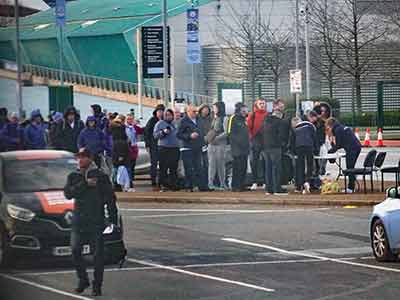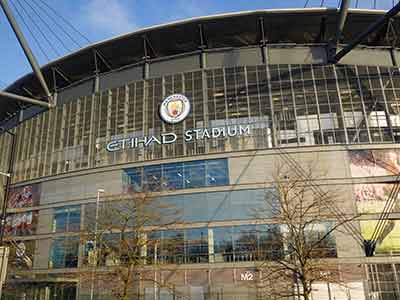 A change in the company organizing the coaches from the Etihad and there was a long wait to book -in . It was very cold and a good job it was not raining.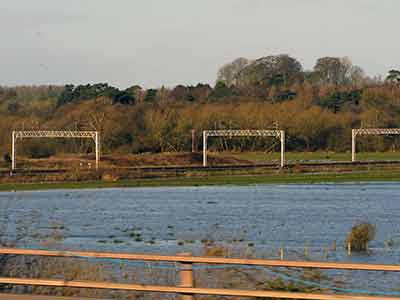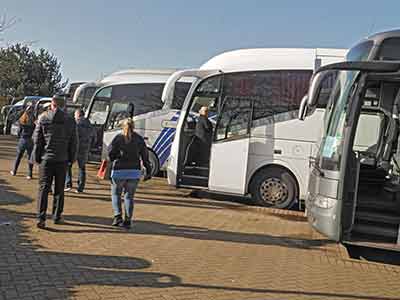 Not many signs of floods on the way down and no problems on the roads thank goodness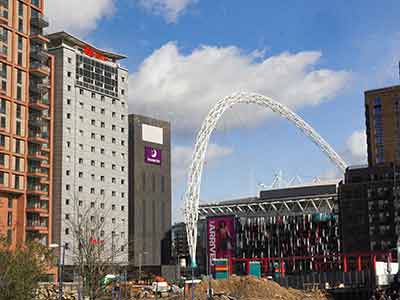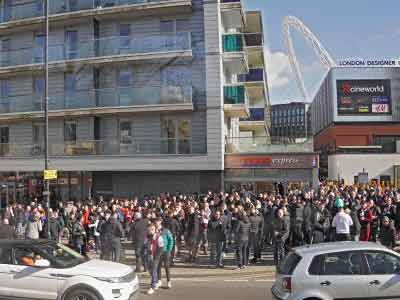 Still lots of building work going on near Wembley and lots of Villa fans too!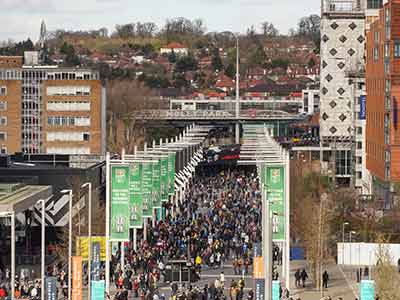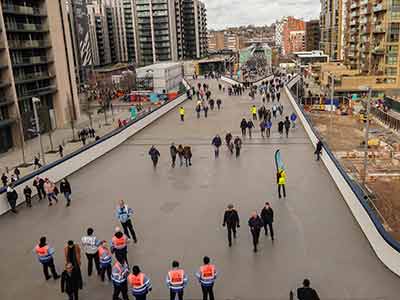 Arriving at the Stadium early meant that there were not all that many fans coming down Wembley Way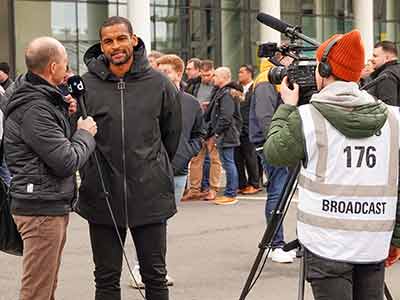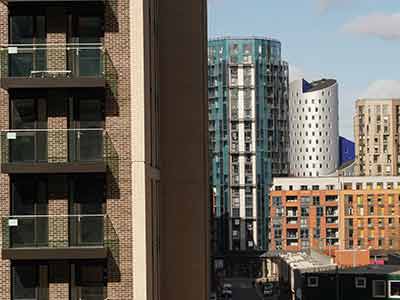 Had a quick chat with this ex City player being interviewed -
Played once for City in the last season at Maine Road - Mikkel Bischoff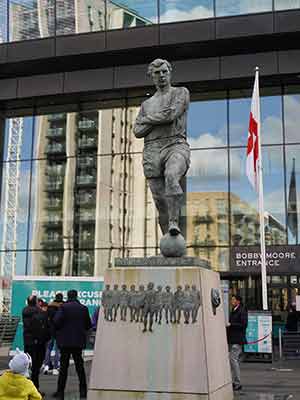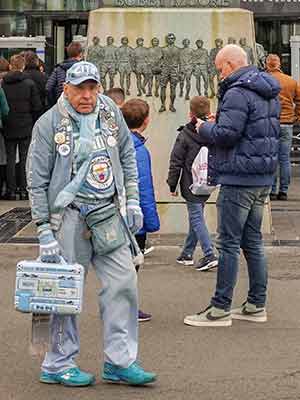 Bobby Moore is still here
I wonder which team this chap supports ?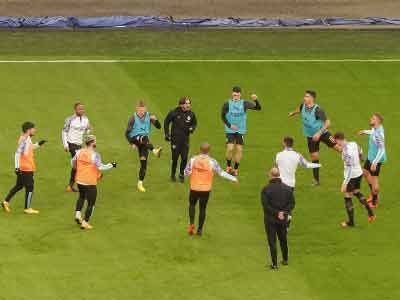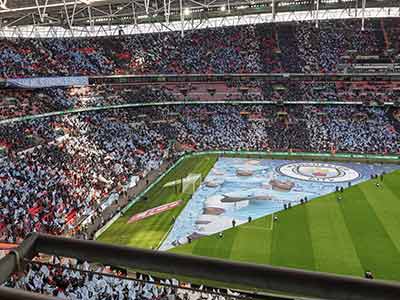 The players are out warming up and the City end is filling up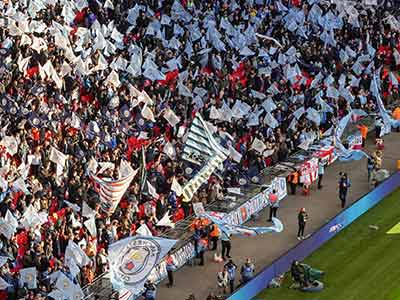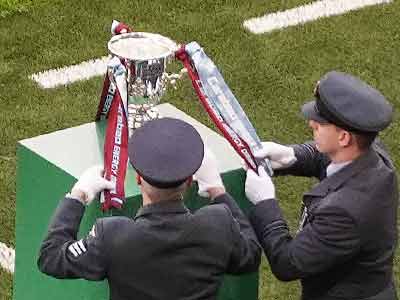 RAF supporters bring out the Cup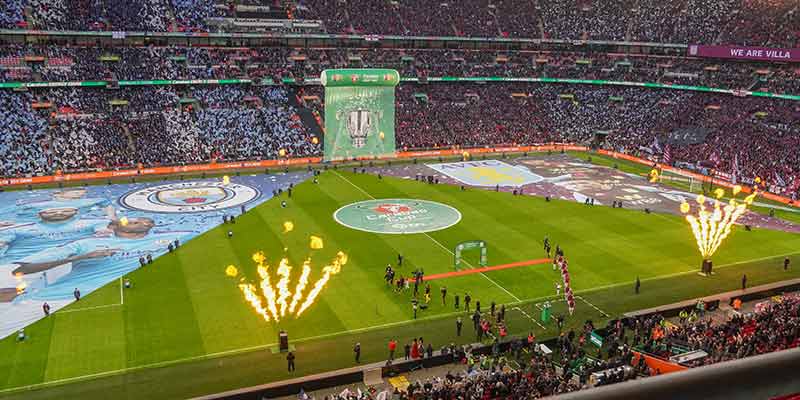 The teams come out to a good reception and City have made 8 changes from the team that won in Madrid.
Not a bad bench when you have De Bruyne, Jesus, Bernardo and Mahrez sitting there!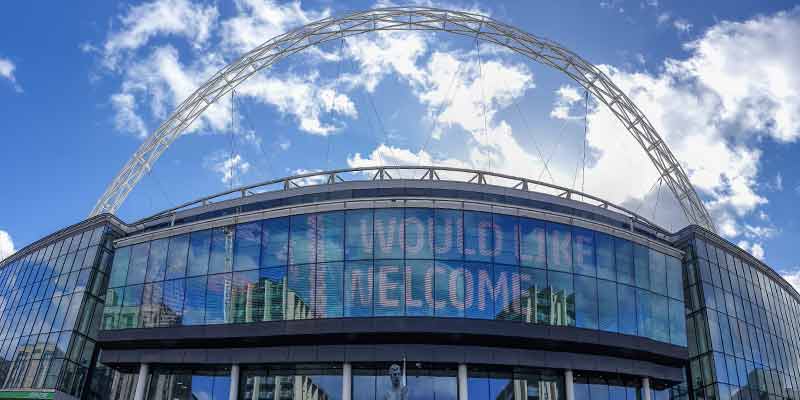 Well the sun is out but it is still a bit cold on my umteenth visit here - must be about 30!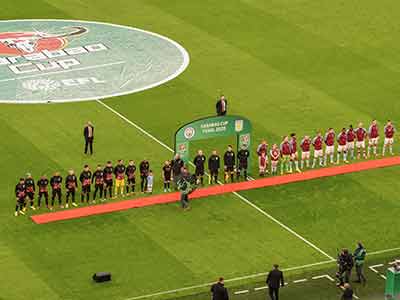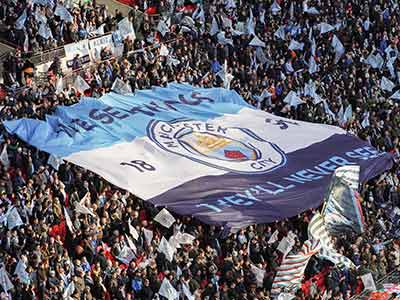 The teams lineup and we are nearly ready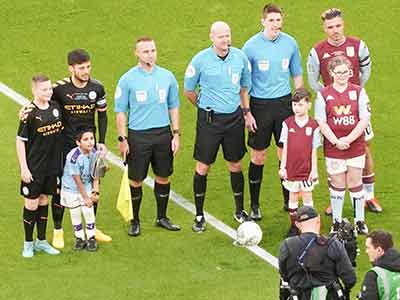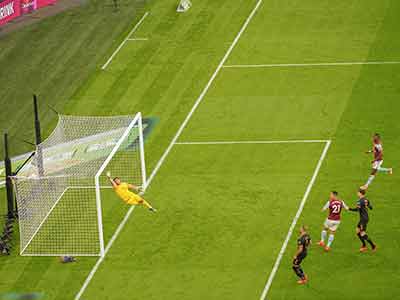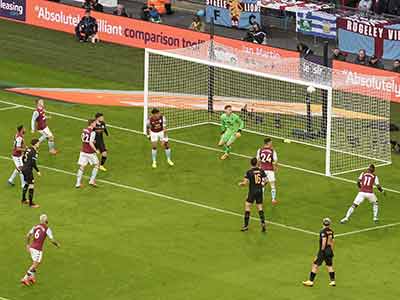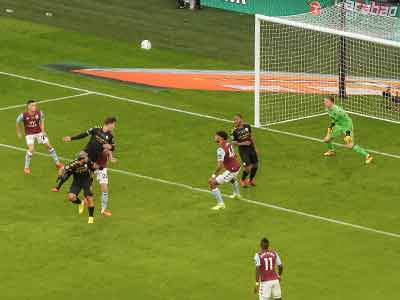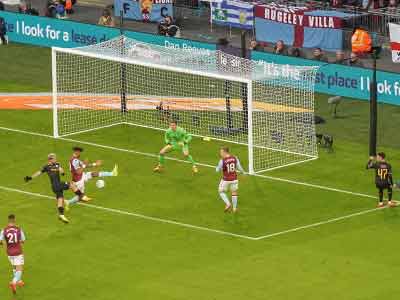 A quick pic before the start
City have to contend with an early corner
A header from Ghazi drops on top of the net
Mings gives away a corner
A header by Aguero goes just wide
On 20 minutes a pass from Rodri finds Foden who heads it to Aguero......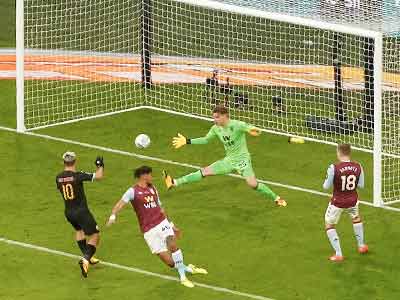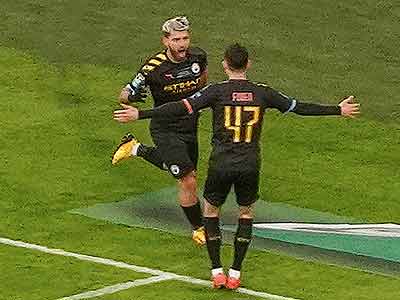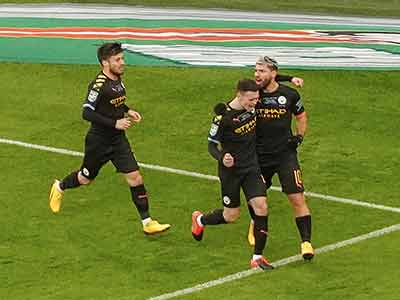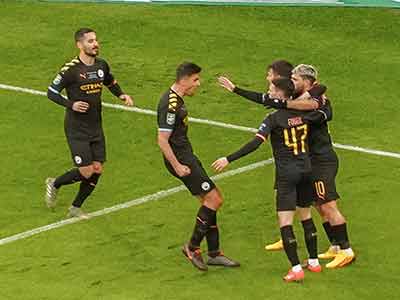 ......who shoots it past the keeper to give City the lead
The City players celebrate a good first goal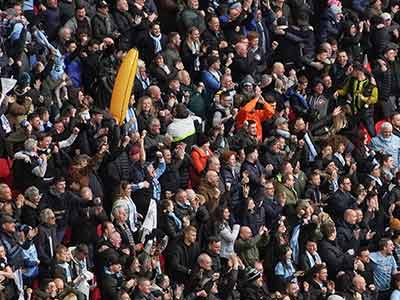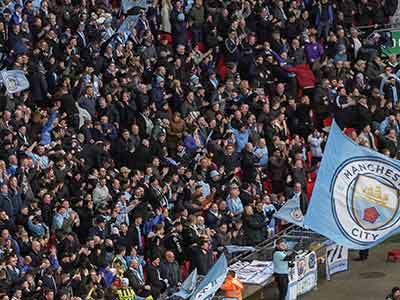 The City fans show their joy at the moment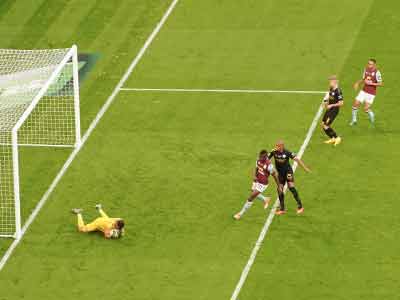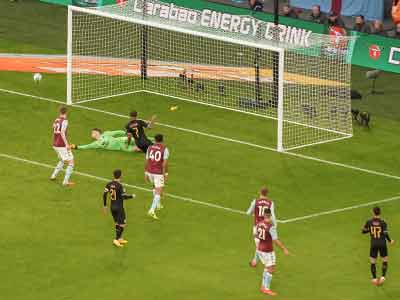 Bravo has an easy save to make from a shot from El Ghazi
Foden has an effort blocked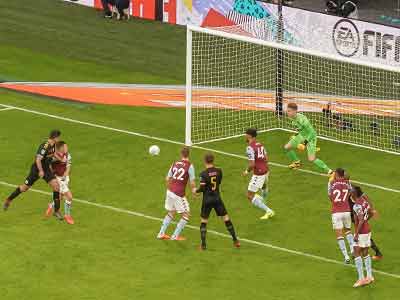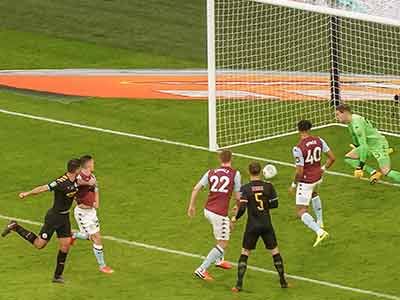 On 30 minutes a Rodrigo header beats the keeper....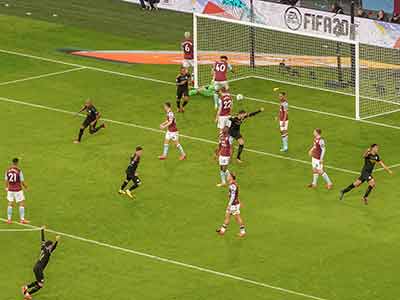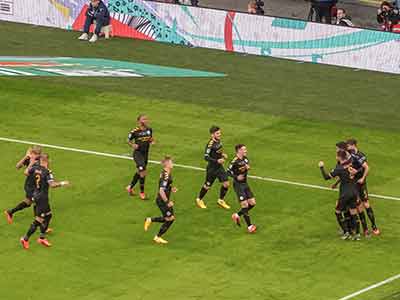 ....and City are two up -surely it must end with 5 or 6 !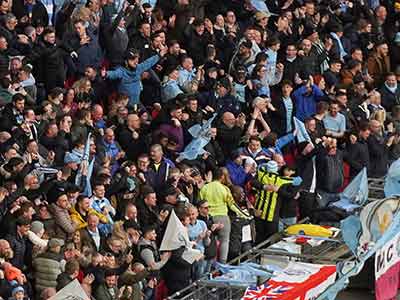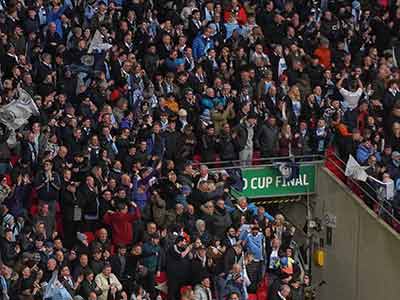 Surely it must be game over now!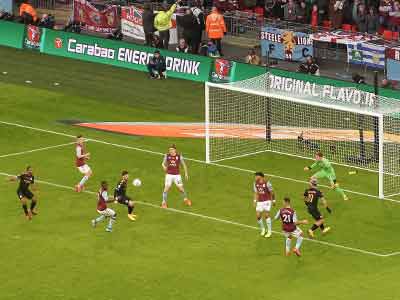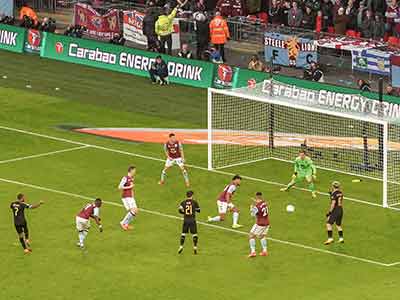 Aguero has an effort blocked
Sterling is the next to have a shot blocked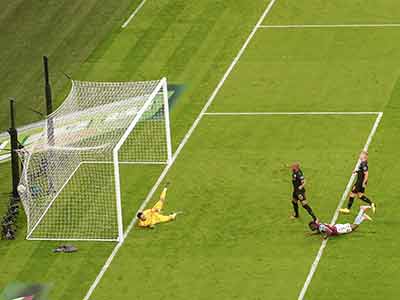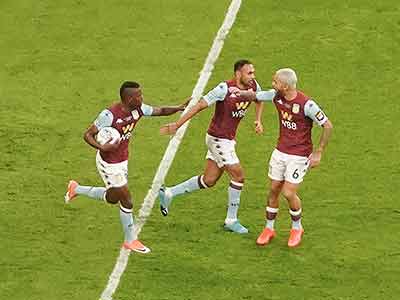 on 41 minutes an error by Stones let in El,Ghazi who crossed to Samatta who headed past Bravo to make it 2-1 - disaster!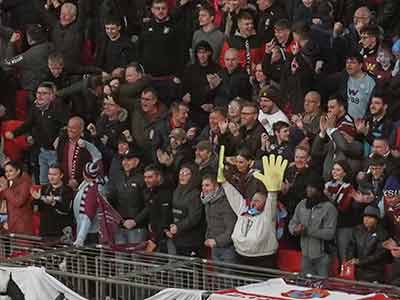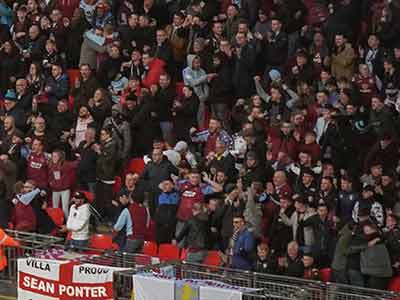 The Villa fans were smiling again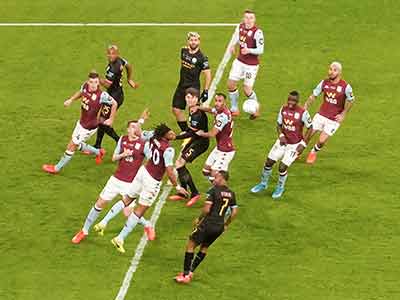 Early in the second half Villa clear a free kick
A shot from Foden goes just wide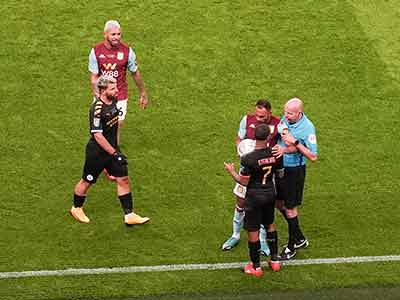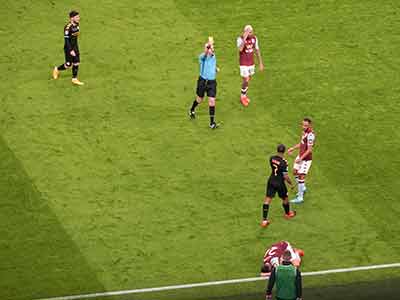 Sterling gets mixed up with something and in the end gets booked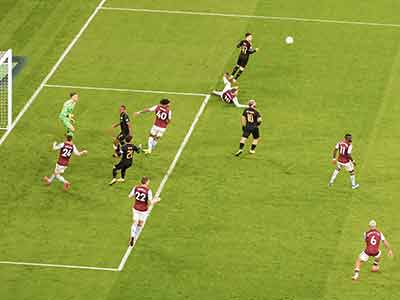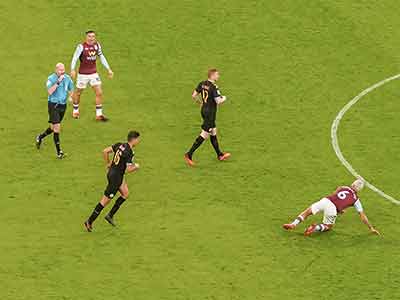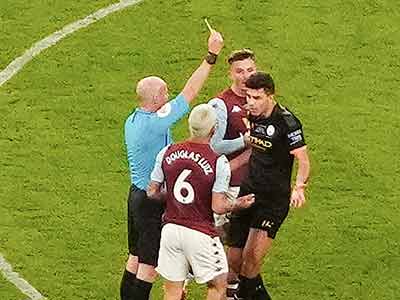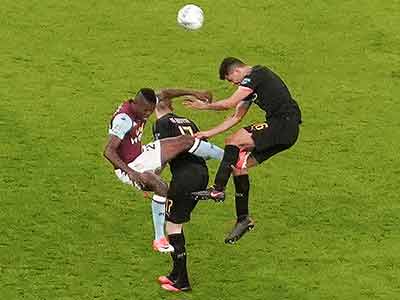 ....and he gets a yellow card
Rodrigo heads clear under pressure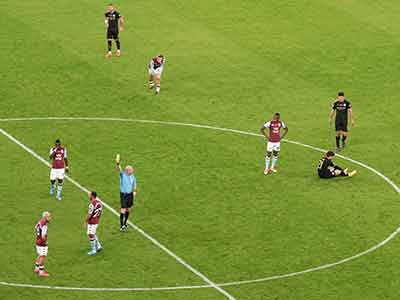 Elmohamady gets a yellow card for a foul on Silva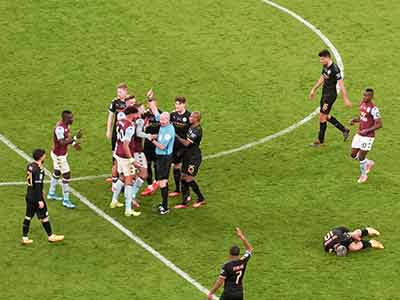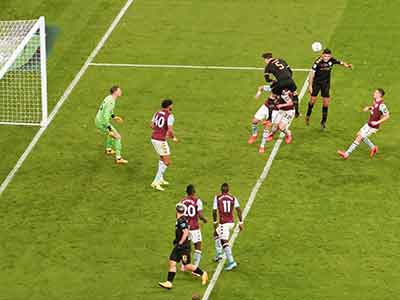 Nakamba gets booked for a foul on Aguero -looked bad!
Rodrigo heads for goal at a corner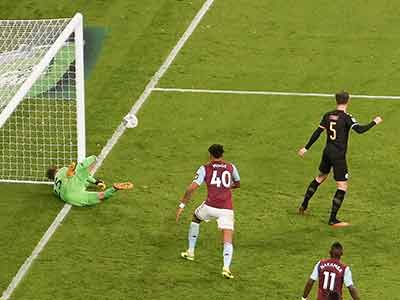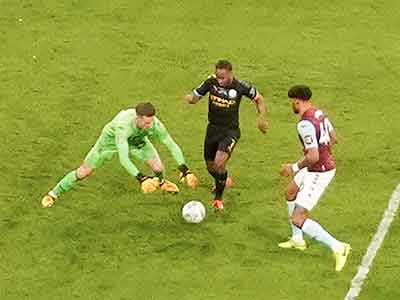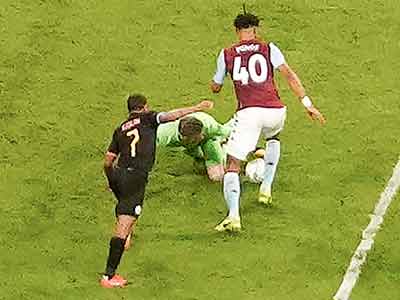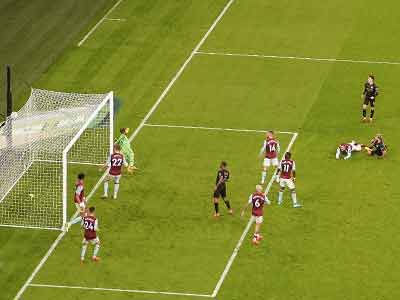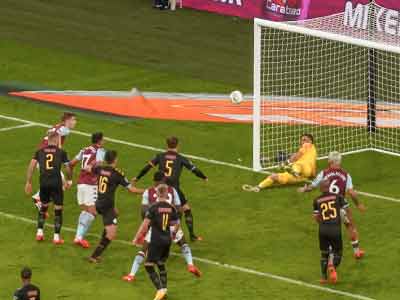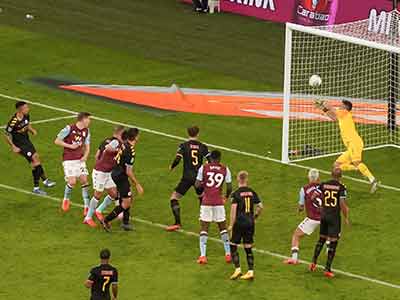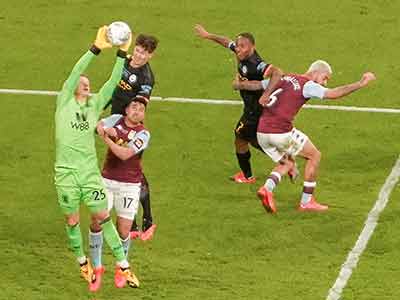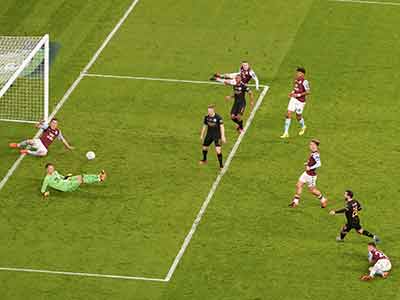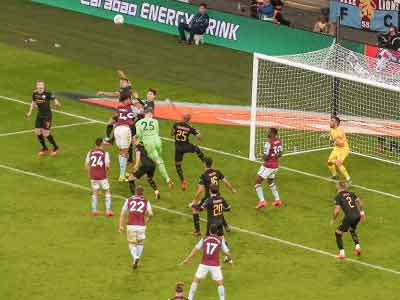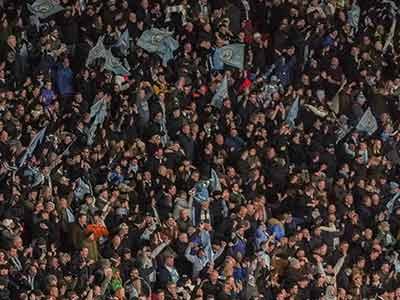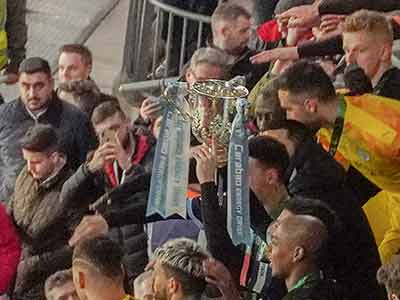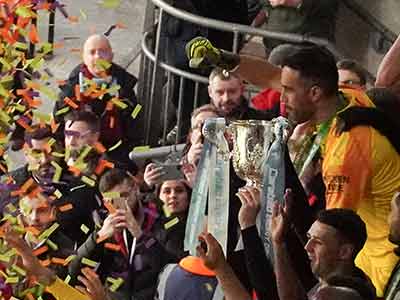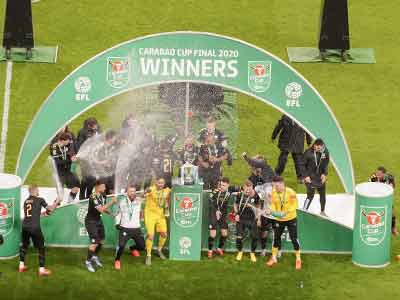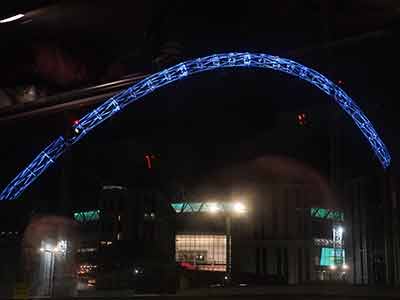 Sterling tries to beat the keeper but fails
Nyland manages to get the ball
Bravo makes a great save - pushing the ball onto the post and away
Bernardo has a shot saved
The keeper comes up for a final corner before the final whistle
City fans celebrate the win
another glimpse of the trophy
Bye Bye Wembley - see you in a few months!
team
Bravo 7.5: Walker 7, Stones 6.5, Fernandinho 7.5, Zinchenko 7.5: Rodri 7.5, Gundogan 7( De Bruyne 7) Silva 6.5 (Bernardo ) Sterling 6.5, Foden 8, Aguero 7 (Jesus)