City 3 West Brom 0
March 21st 45,018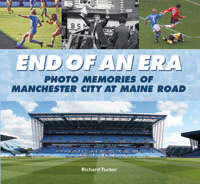 Now available from Amazon ( click on image for link)
WH Smith and the City shop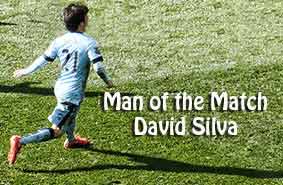 It isn't good to be late for City's home games at the moment . In the Newcastle match we had a penalty in the first 30 seconds. In this one we had a red card after only a minute or so - and it was to the wrong player too. Dawson blocked Bony just outside the area after a defensive error but referee Swarbrick sent off McAuley! With the visitors down to ten men this ceased to be a match and it was only going to be a matter of time before City scored. We had to wait until the 26th minute for the first goal and it went to Bony - his first for the club. He took it well and I am sure he will add more soon.
City's 1000th Premiership goal came tem minutes later following a corner - yes a corner! Fernando - whose only other goal was also against West Brom in the away fixture - scored from close range. Man of the match David Silva deflected a Jovetic effort to make it three late in the game but it should have been more but for some excellent saves by Myhill.
Hart had little to do and the defence had an easy time. There was an improved performance by Fernando but Aguero has now failed to score in 5 games. He badly needs to find the net soon.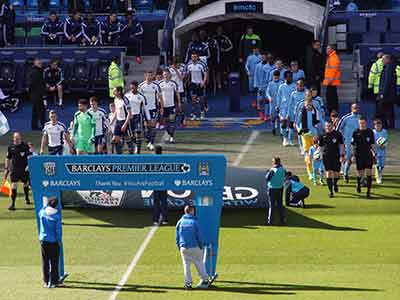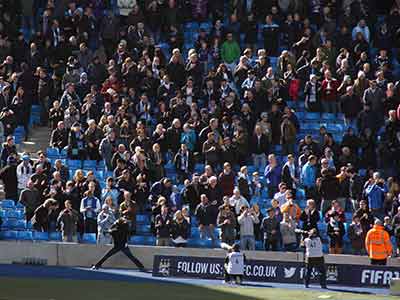 Quite a few changes from the Barcelona game with a start for Bony and Lampard as the sun shone on a slightly depleted stadium with lots of empty seats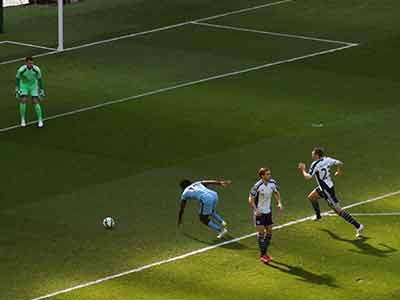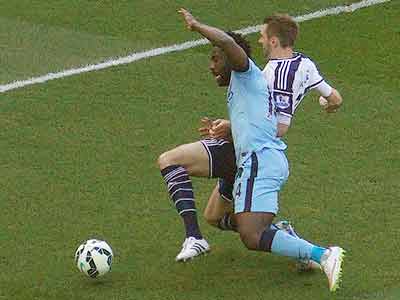 After one minute three seconds Dawson blocked Bony following a defensive error and though the whistle had gone Bony went on..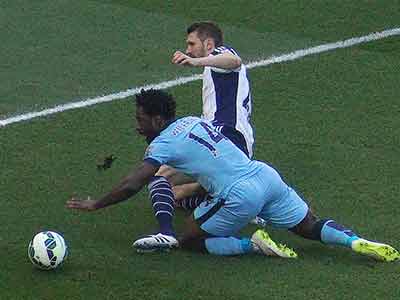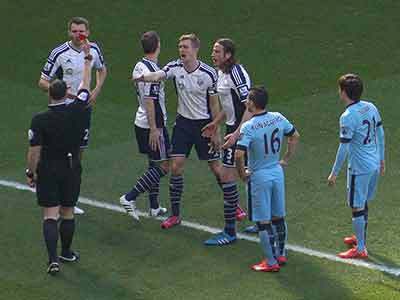 ...and is tackled by McAuley who then to everybody's amazement is sent off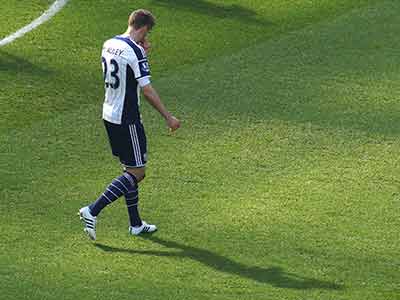 The West Brom players try to put the record straight but the wrong player has to make the long walk back to the dressing room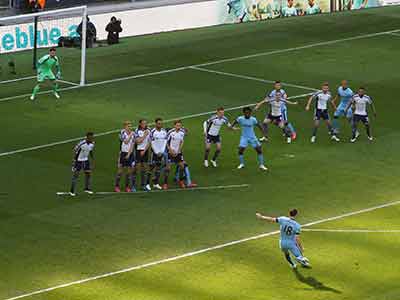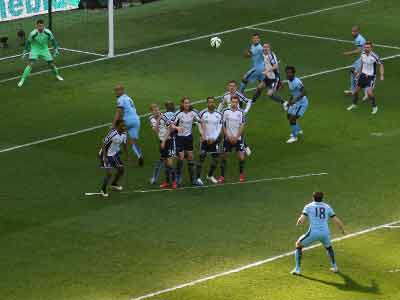 In the absence of Toure Frank Lampard took the kick but it hit the wall and was cleared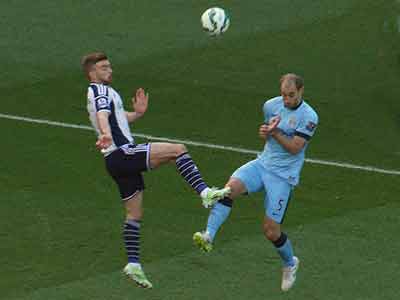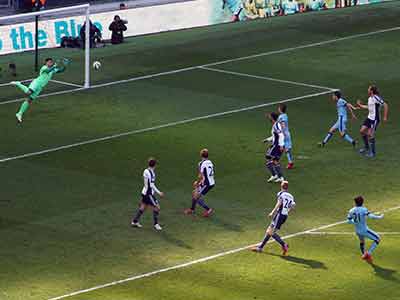 Zabaleta and Morrison clash
On 22 minutes Myhill has to make the first of many good saves -this one from Silva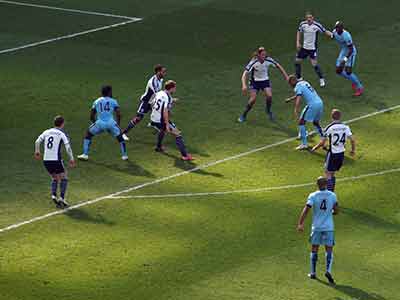 on 26 minutes Fernando passes to Bony........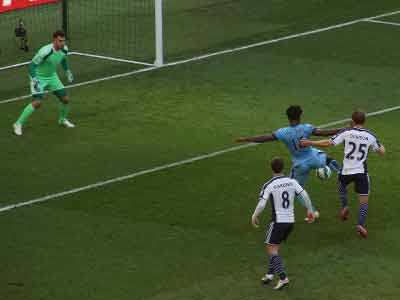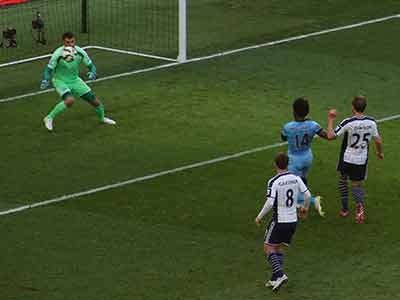 ....who brings the ball down well and shoots past Myhill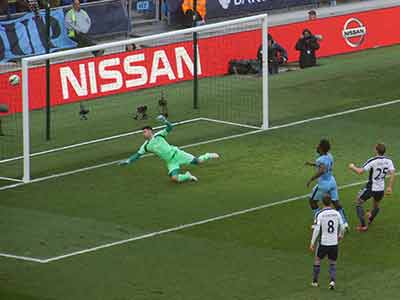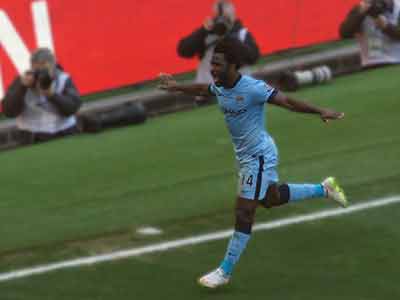 ....to give City the lead and he celebrates his first goal for City since his transfer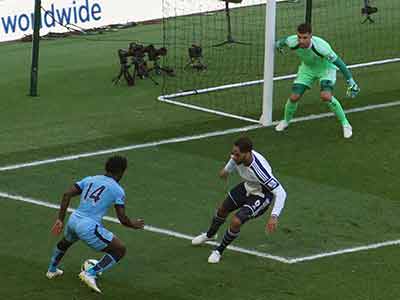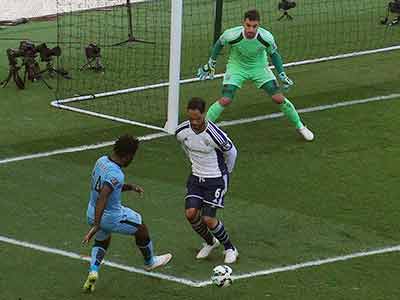 a few minutes later and Lescott has to block another effort by Bony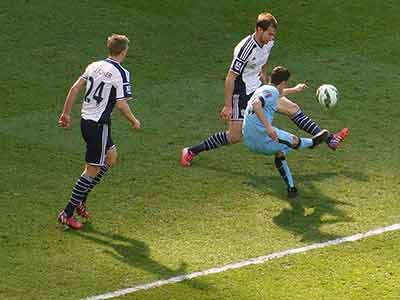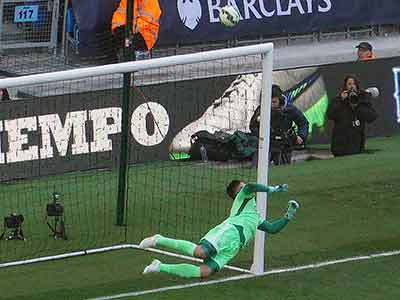 On the half hour Navas has a good effort brilliantly saved by Myhill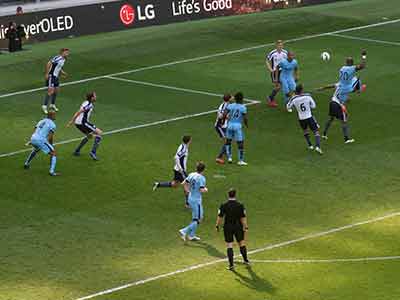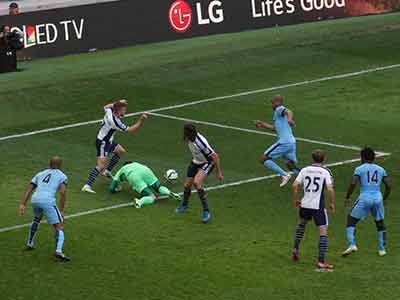 on 40 minutes City have a corner which was not cleared and in rushes Fernando......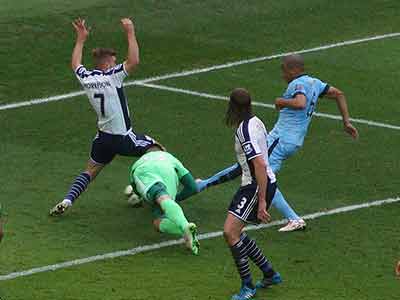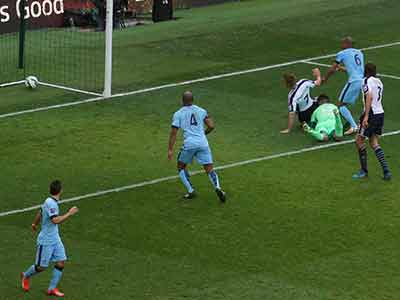 ...to prod the ball home and City are two up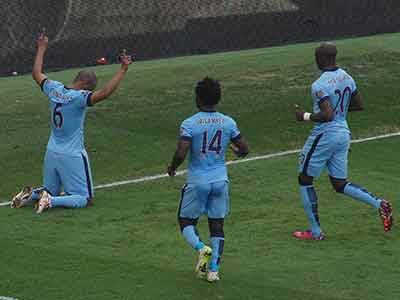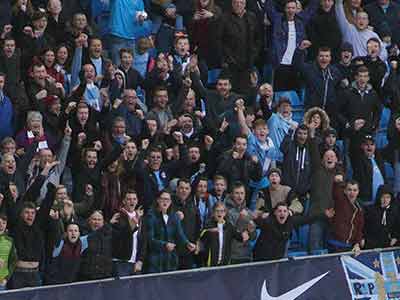 Fernando and the City fans enjoyed that one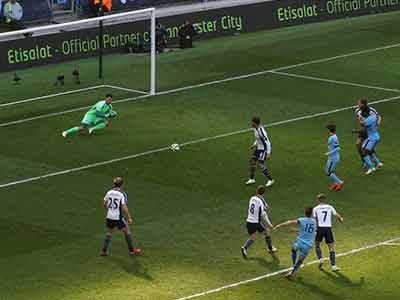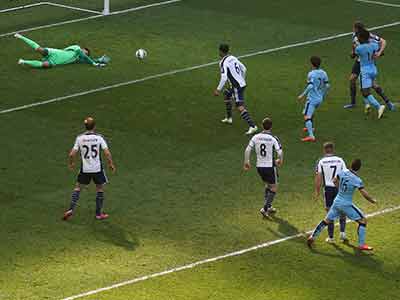 a few minutes before half time Myhill saves from Aguero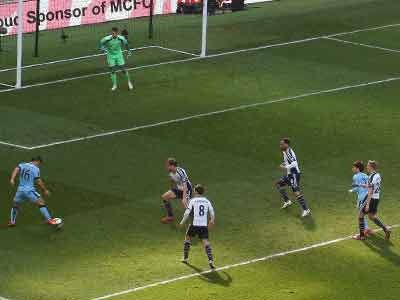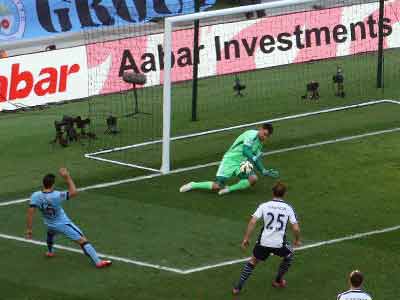 In additional time Myhill foils Aguero once more and half time arrives with City two up and cruising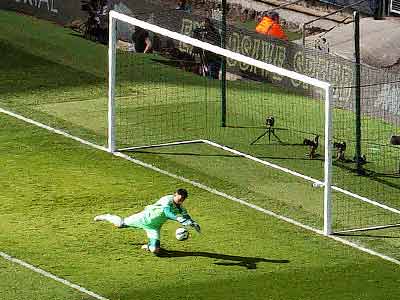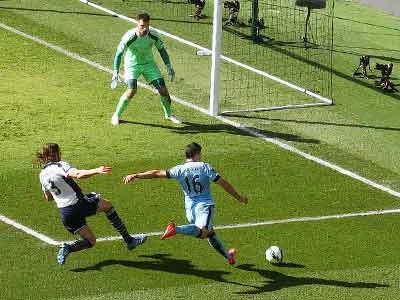 Myhill was in action saving from Bony straight after the interval
Aguero tries a shot from a difficult angle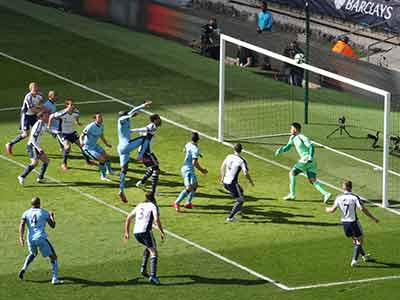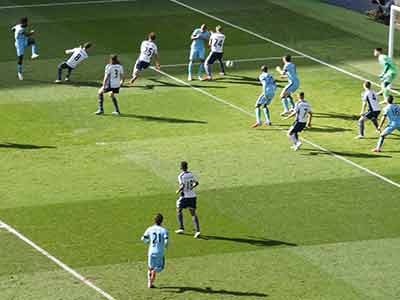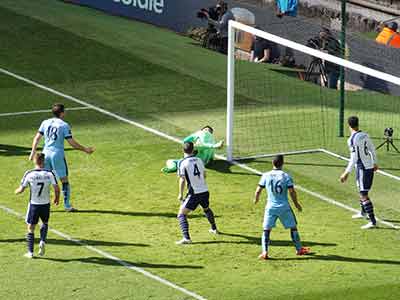 following the corner Bony has a shot which is saved by ..... yes Myhill!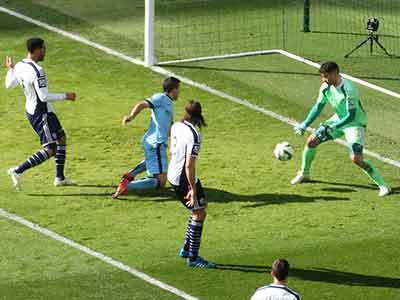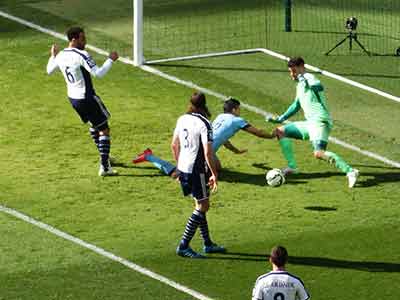 Aguero fails to beat Myhill from close range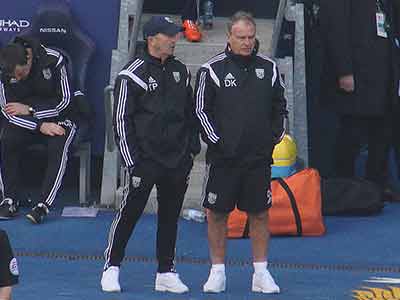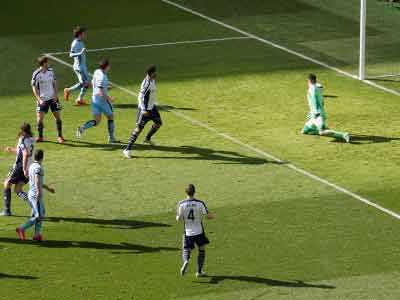 Tony Pulis discusses whether he can sneak on an extra player!!
an Aguero shot hits the post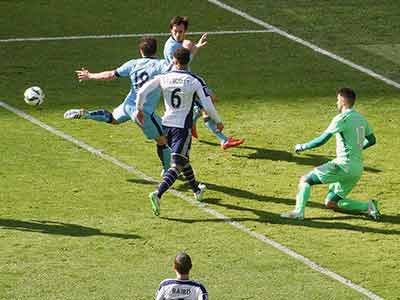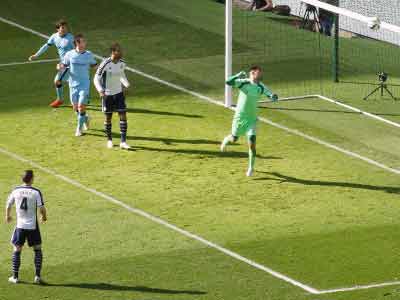 City continue to attack and a Bony effort hits the bar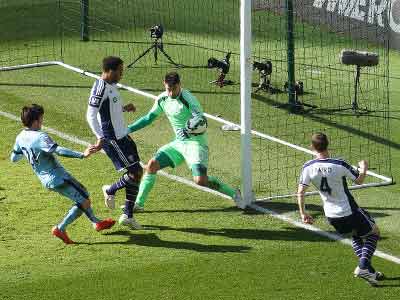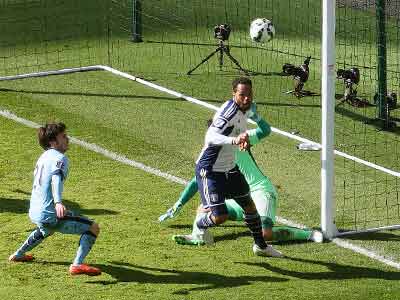 Silva has an effort saved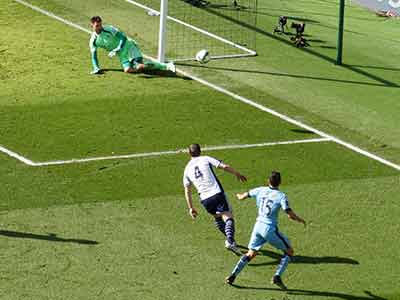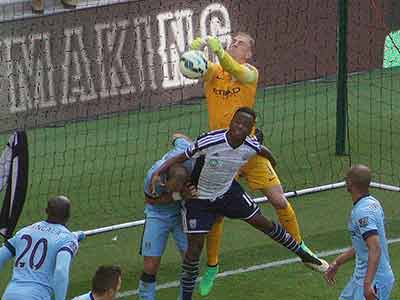 Navas has a shot saved by Myhill
Hart clears a West Brom corner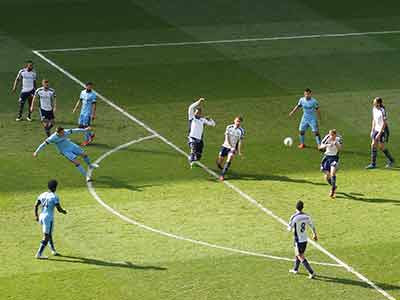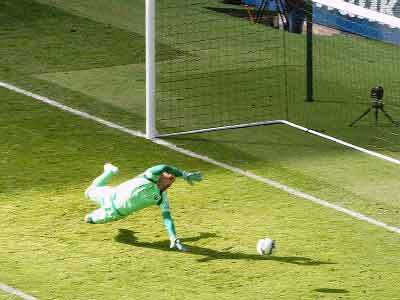 A shot from Jovetic just goes wide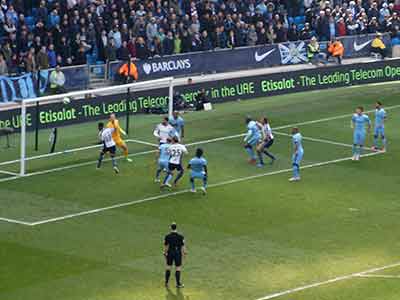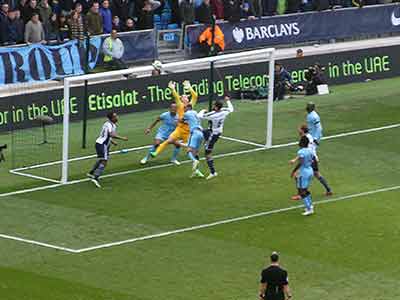 After 72 minutes West Brom went close when Olsson missed with a header and Berahino hit the bar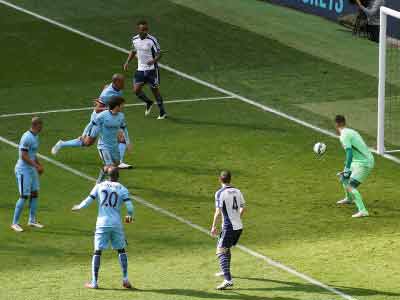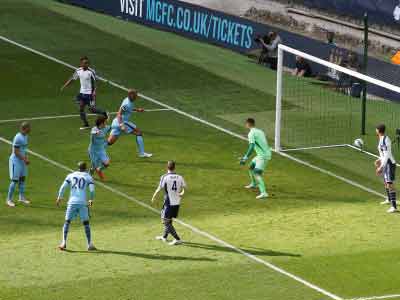 four minutes later City scored their third when Silva deflected a Jovetic shot past Myhill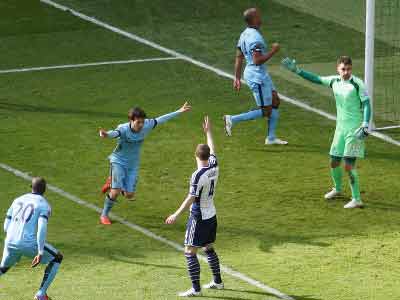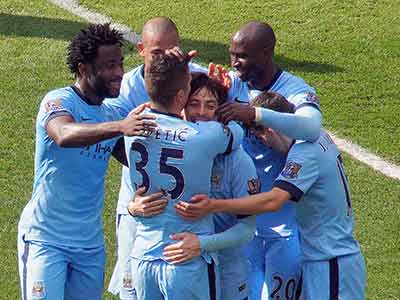 It was his 11th goal of the season and is our second highest scorer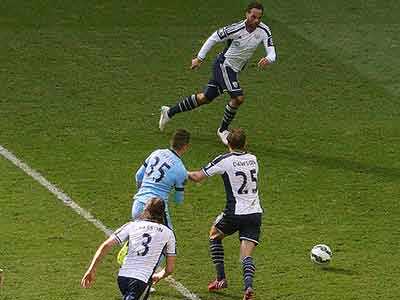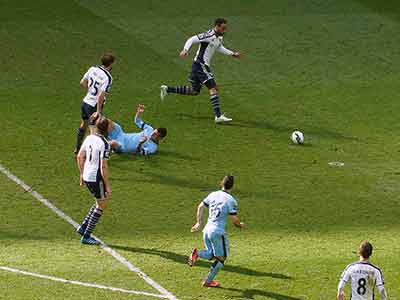 City had a late shout for a penalty when Jovetic was pulled down by Dawson
team
Hart 6.5; Zabaleta 7, Mangala 7, Kompany 7, Clichy 7: Fernando 7.5, Lampard 7 ( Jovetic 6.6) Navas 7, Silva 8 (Milner), Bony 7.5 (Dzeko) Aguero 6.5