City 1 Wigan 2
March 9th 46,624
FA Cup R6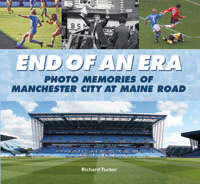 Now available from Amazon ( click on image for link)
WH Smith and the City shop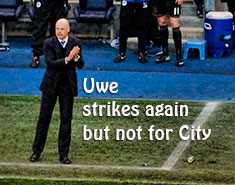 It was looking like the the Watford game all over again but this time two goal down City failed to kick into top gear and Cup Holders Wigan went through to meet Arsenal in the Semi-Final. With the return game against Barcelona on Wednesday City made many changes - Hart, Zabaleta, Kompany, Silva and Fernandinho were rested.
An error by Demichelis - not the first this season - gifted Wigan a penalty and City hardly tested the Wigan keeper in the first half. Uwe Rosler our ex striker had organized the Wigan side so well City hardly created anything. Changes were made early in the second half after City had conceded a very soft second goal and the introduction of Silva, Milner and Dzeko made a big difference and at last City began to show some invention in their play. When Nasri scored there was just a chance City could complete a comeback but Wigan held out with a little bit of luck. It was just not City's day and the first 45 minutes of 'well we are City and can beat anyone here without trying' was just not good enough.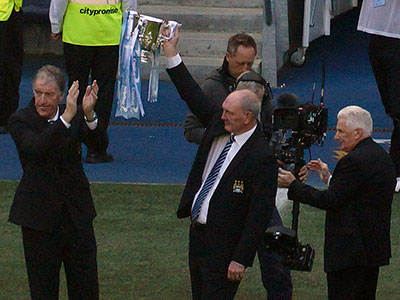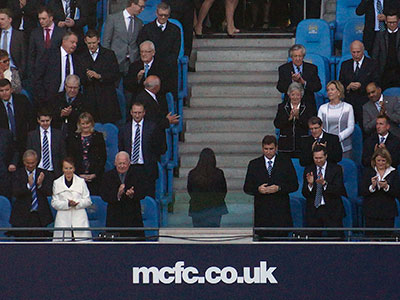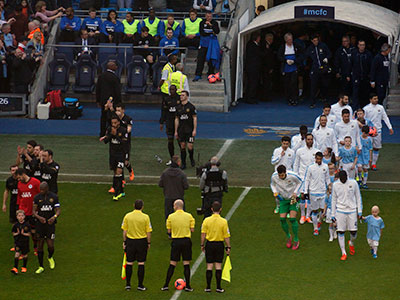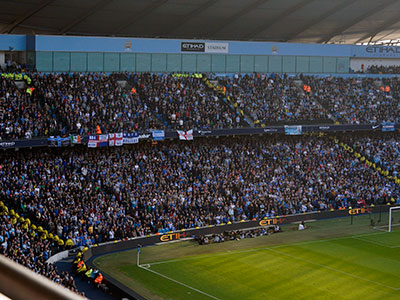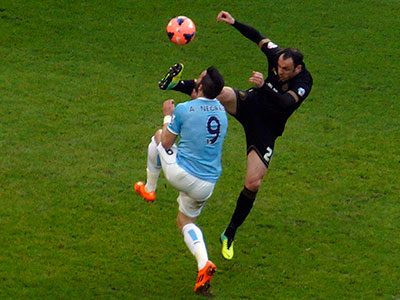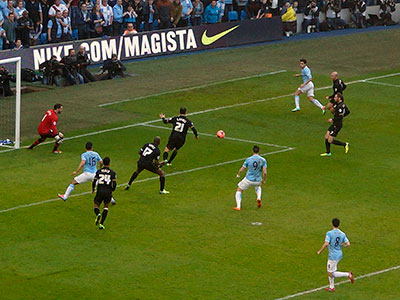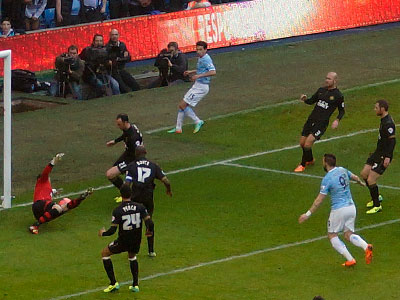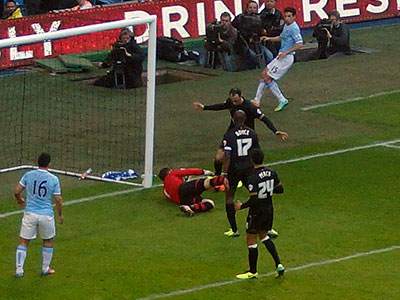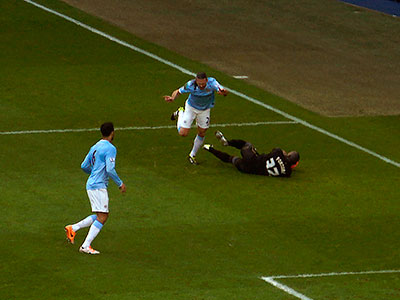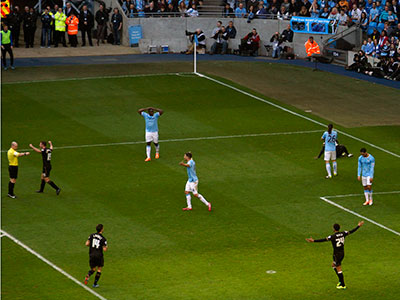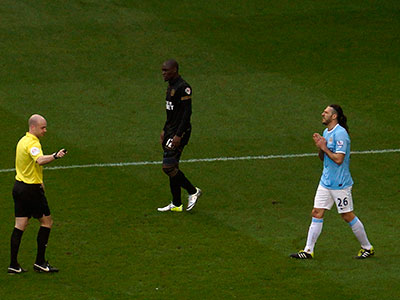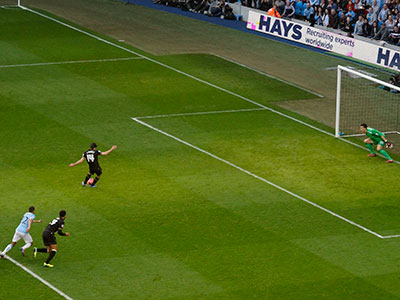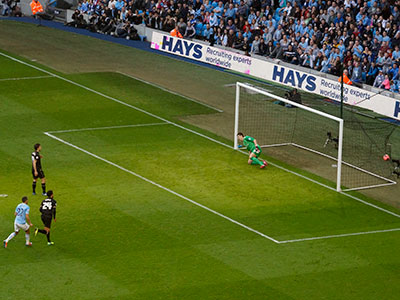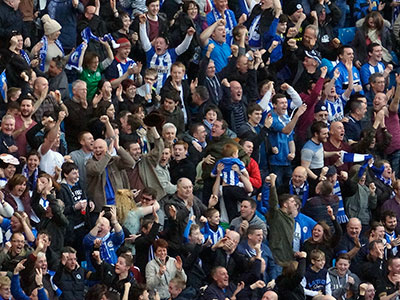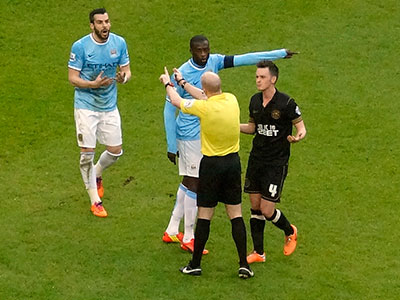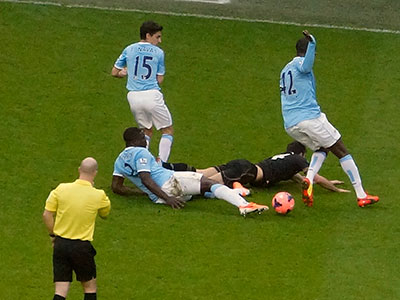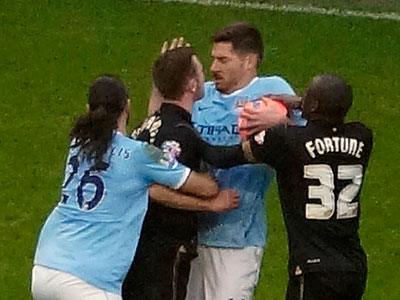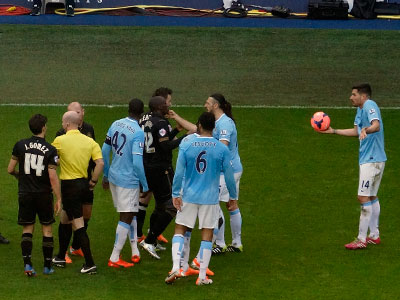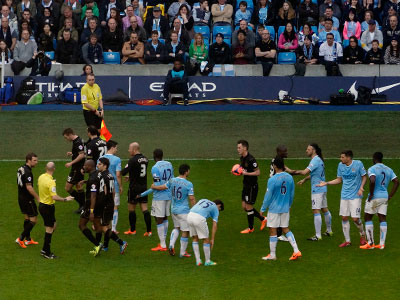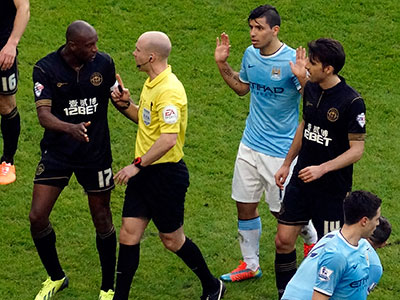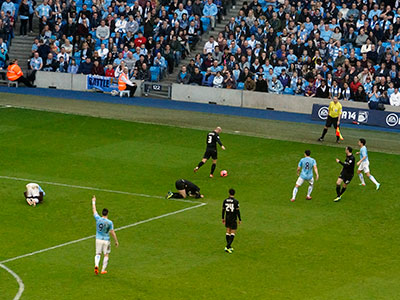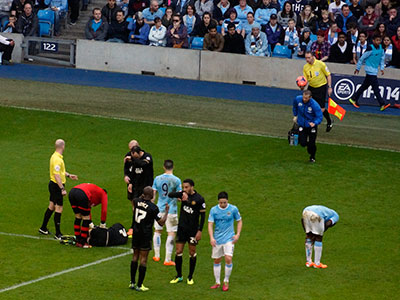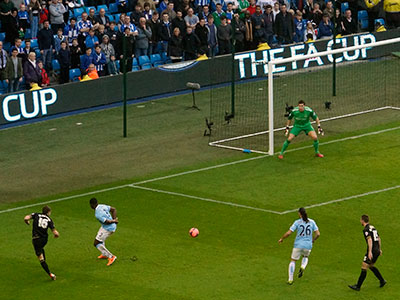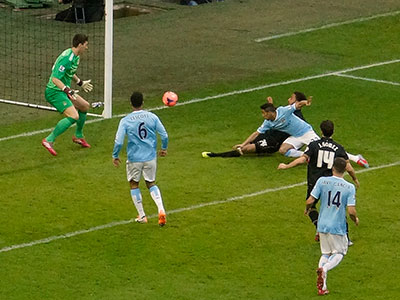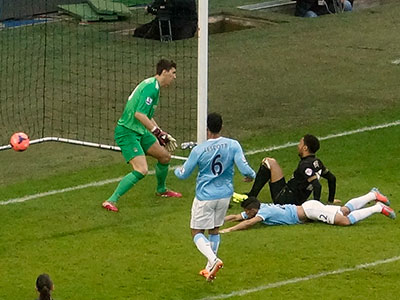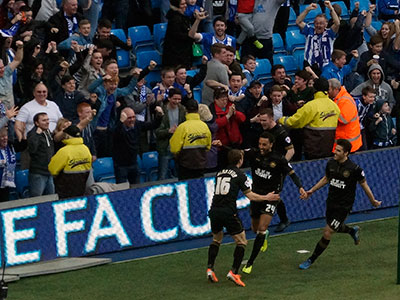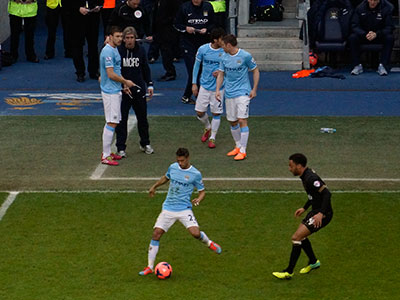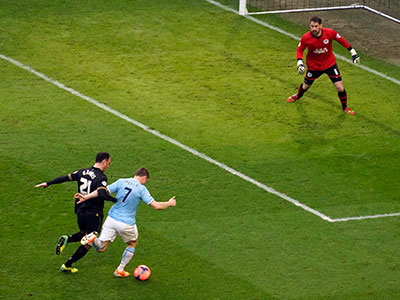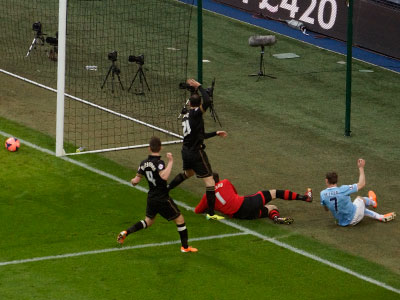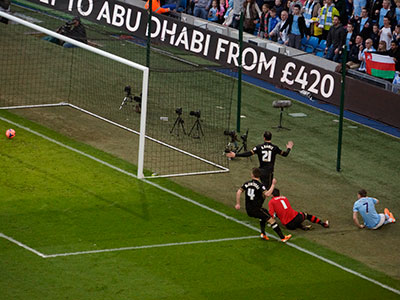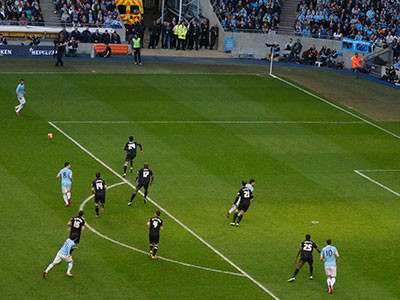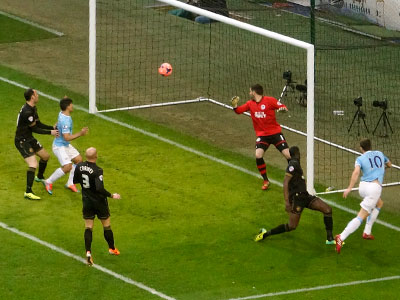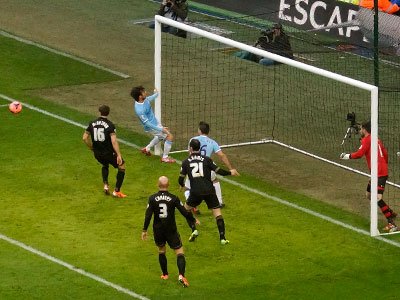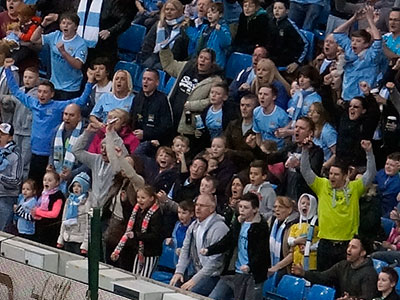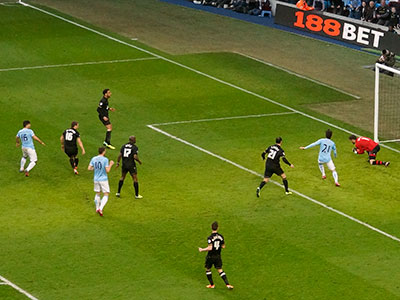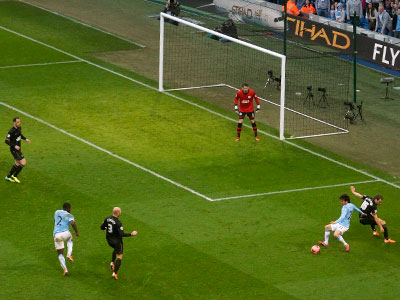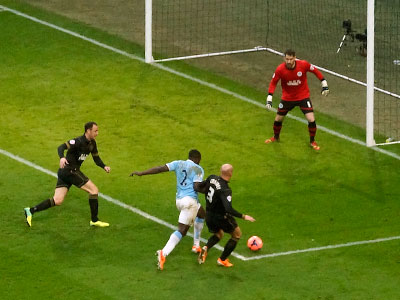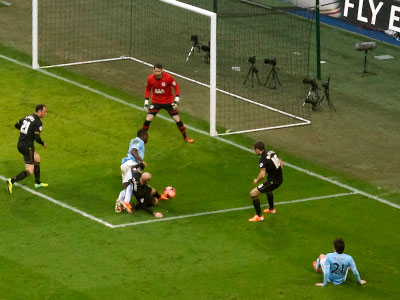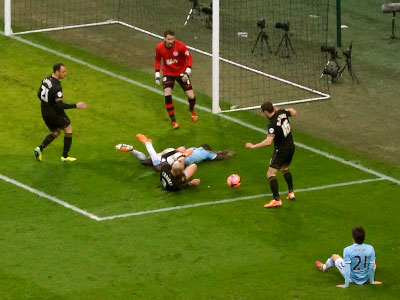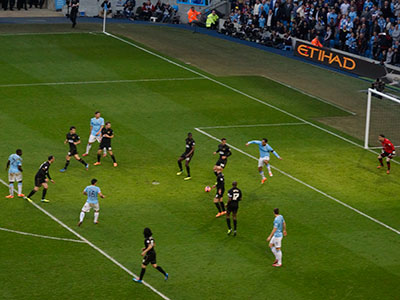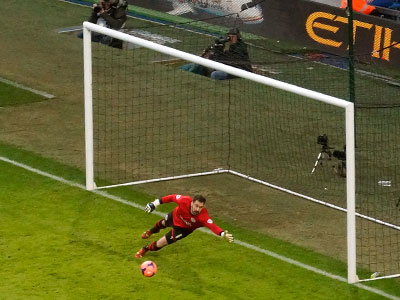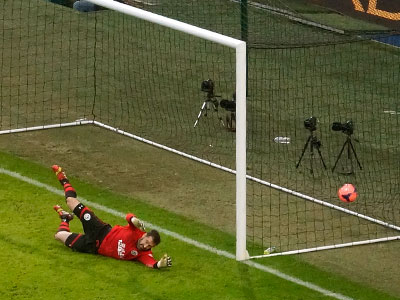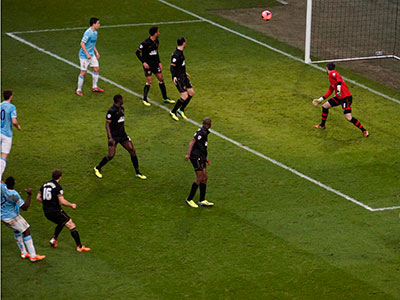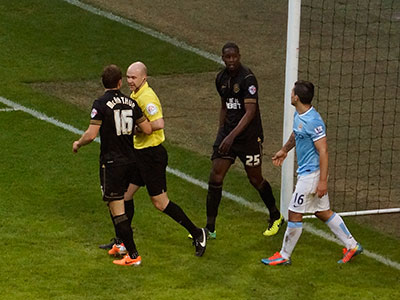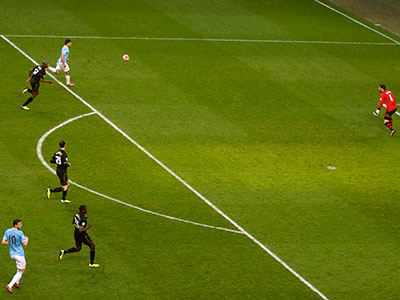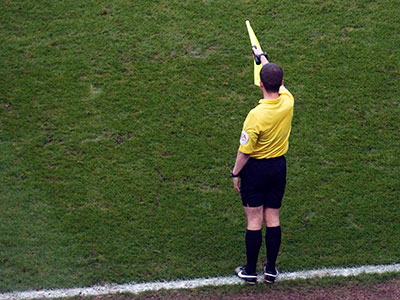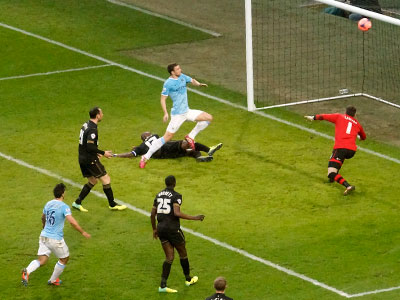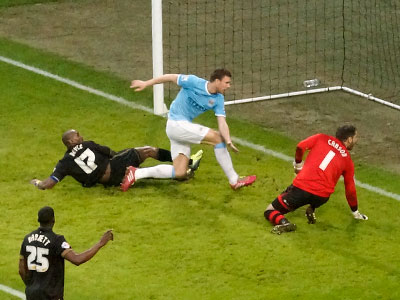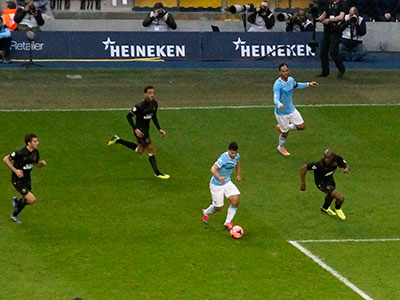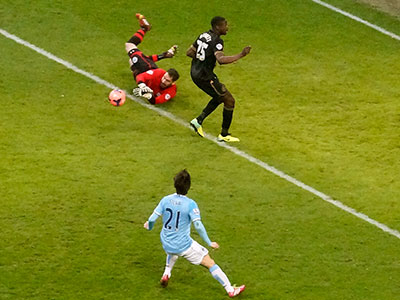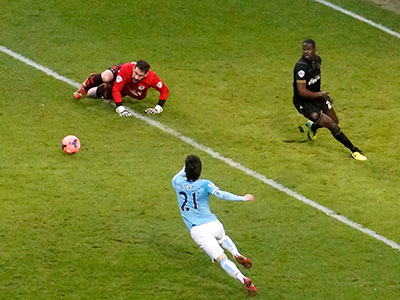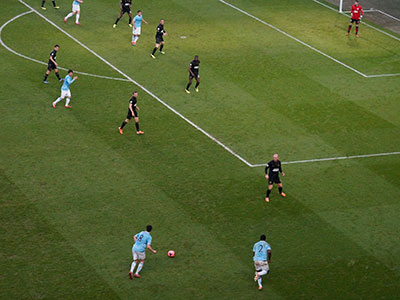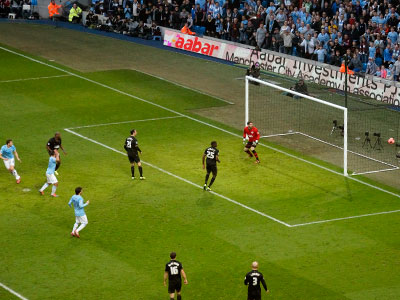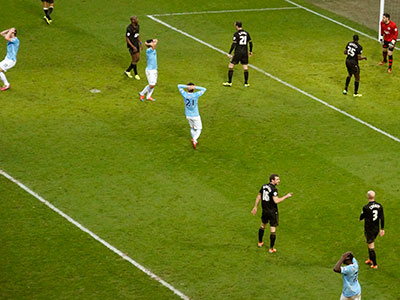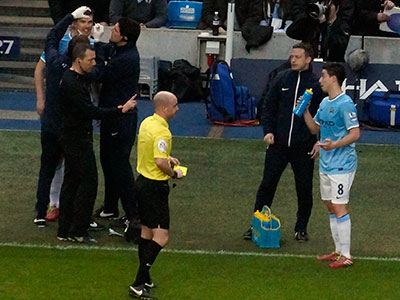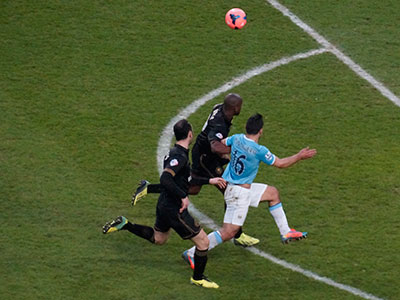 The Capitol one Cup was shown to the crowd by Tony Book and co
City made several changes in defence and midfield but at least we had Aguero and Negredo up front
Wigan had good support with well over 3000 fans in the ground
Negredo in action early on
....caused a little havoc near the Wigan goal but they managed to clear the problem
After 25 minutes Fortune was brought down by Demichelis. It looked a pretty soft penalty to give away
Demichelis is praying for forgiveness but I am afraid it's still a spot kick!
..... and easily beats the keeper and its Wigan ahead!
Yaya Toure and Negredo are moaning about something then Richards goes down with a Wigan player ......
...and all of a sudden we have squabbles over the pink ball!
Anyway Wigan got their ball back Pity there wasn't more football action from City!
McCann of Wigan has to have some treatment - then its half time with Wigan ahead
Immediately at the start of the second half Wigan attacked down the left flank McArthur crossed and City failed to clear.....
...enabling Perch to score - terrible City defending! Two nil down - just like the Watford game
On 52 minutes City made three substitutions and on came Dzeko, Silva and Milner for Navas, Toure and Negredo
Soon after coming on Milner has a good run down the right wing but his shot.......
.....goes just wide of the far post
On 63 minutes a good cross from Clichy finds Dzeko but his header.......
..... hits the foot of the post and bounces just clear of the onrushing Silva -what a near miss!
Aguero shoots - but straight at Carson
another City attack and Silva passes to Richards...
...who tries to force his way through
...but the attack fails and Wigan clear
After 67 minutes following a corner Nasri shoots from distance
.......the ball beats the diving Carson- hits the post and goes in!
City are back in the game
A Richards shot goes just wide
75 minutes on the clock and a through ball finds Aguero who shoots just wide but the flag is up for offside - looked very close to me
On 80 minutes and a cross by Milner comes to Dzeko but somehow Boyce manages to block a certain goal
Then Aguero breaks through and tries a shot which Carson blocks but Silva just cannot get to the ball
all the luck is with Wigan today
...but a header by Dzeko goes just wide !
a frustrated Dzeko gets treatment for an eye injury and a long ball to Aguero is a half chance but he gets pulled up for a foul and despite a last minute corner Wigan hold out and go through to the semi
Team
Pantilimon 6.5, Richards 6, Demichelis 5.5, Lescott 6.5, Clichy 6.5: Toure 6 ( Milner 6.5) Garcia 6.5, Nasri 6.5, Navas 6 ( Silva 6.5) Aguero 6.5, Negredo 6 ( Dzeko 6.5)