City 7 Rotherham U 0
January 6th 2019 att.52,708
FA Cup R3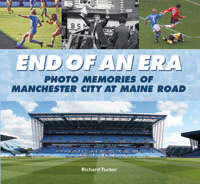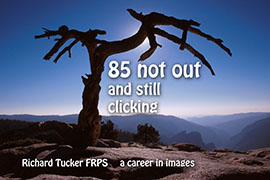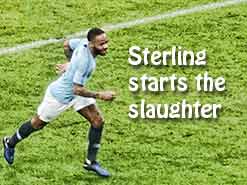 The last time City played Rotherham at home was in November 2001 when City won 2-1 at Maine Road. Keegan was the manager and the team was - Weaver, Pearce, Dunne, Howey, Tiatto, Negouai, Mettomo, Benarbia, Huckerby, Wright-Phillips and Mike. Some pics
HERE
.
But today a pretty strong City team overwhelmed Rotherham notching 7 goals. The last time City got 7 in the cup was back in January 1968 against Reading Mike Summerbee getting a hat-trick.
Sterling got City going with a good goal after 12 minutes taking a good pass from De Bruyne. Foden made it two nil with a miss-hit from a Gundogan pass. It was his first home goal. A minute later a good cross by Walker was deflected into his own goal by Ajayi. Mind you if he hadn't Sterling would have scored. Jesus who had missed some chances made it 4 in the second half with an easy goal from a cross from Sterling. Gundogan helped Mahrez get number five and then took a corner which ended with Otamendi heading home for his first goal of the season. Sane made it 7 with yet another assist by Gundogan. It was good to see De Bruyne back in the side and he looked to be well on his way to top form again after his injury. Foden fitted in well while Sterling was always a menace. Ederson only had one save to make but did give us a scare once! Nice to see Sandler make his debut.

Some 6000 supporters had come from Rotherham to the Etihad for the game hoping for an upset!
No chance!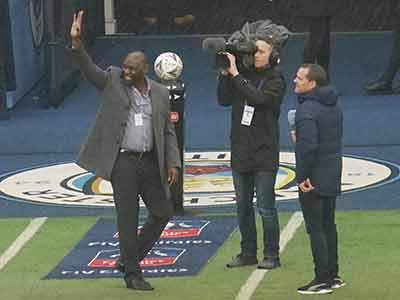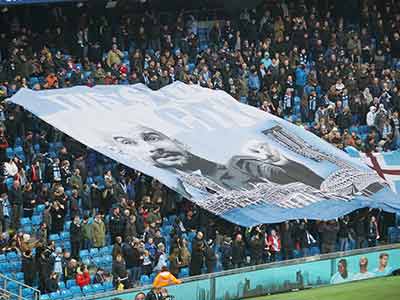 Nice to see Shaun Goater again
A few empty seats in the South Stand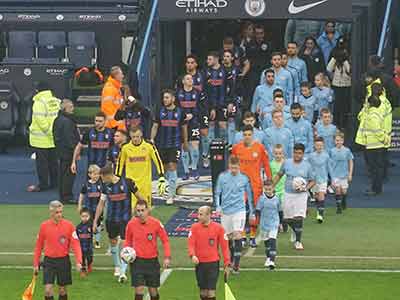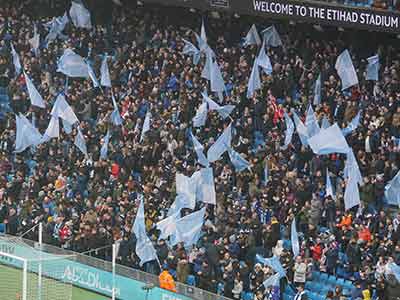 City made 8 changes from the Liverpool game. Kevin De Bruyne led the team out which included Foden, Sterling and Jesus. Walker and Otamendi returned to the defence and Zinchenko was at left back.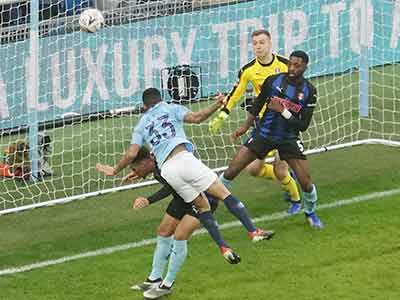 A Jesus header hits the bar and goes wide after just 2 minutes
Another escape for Rotherham early on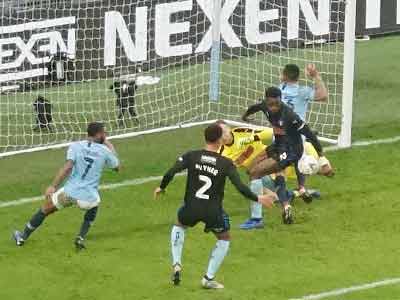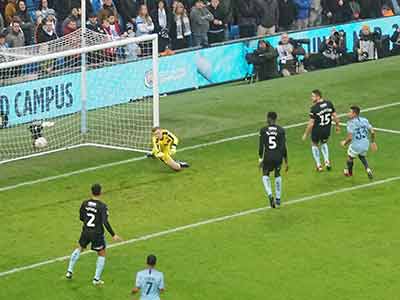 City thwarted again as the shots come in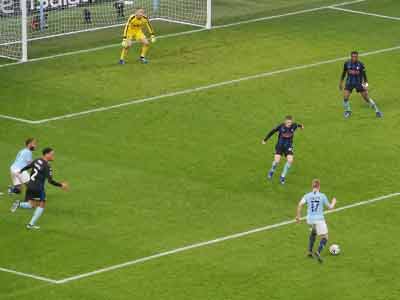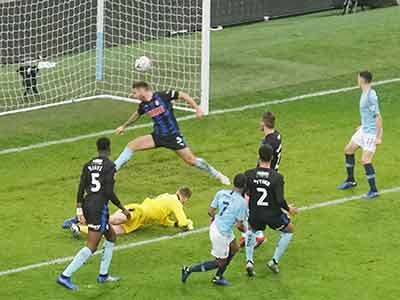 De Bruyne passes to Sterling who comes inside and shoots past the keeper.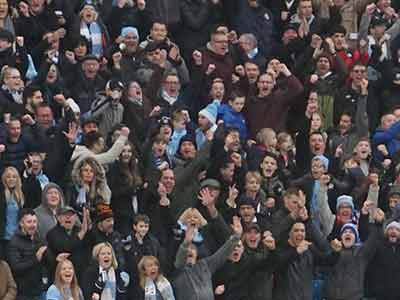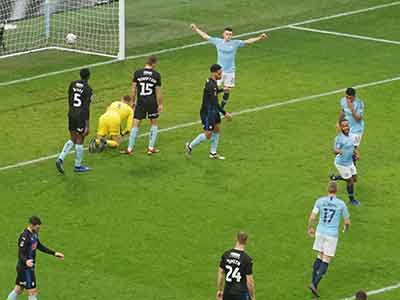 At last City have scored after 12 minutes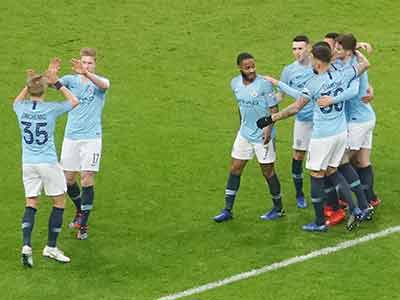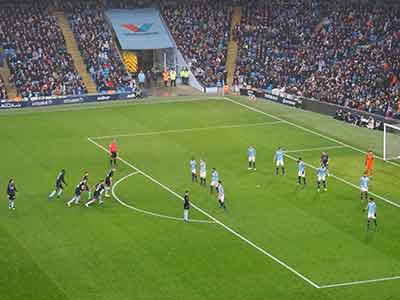 It was important to get that early goal
Rotherham get a corner and in they go on a charge!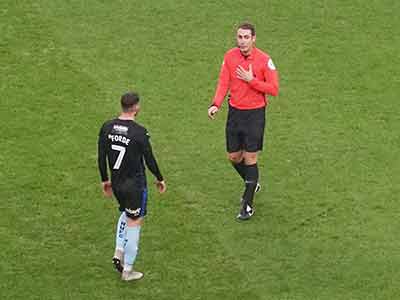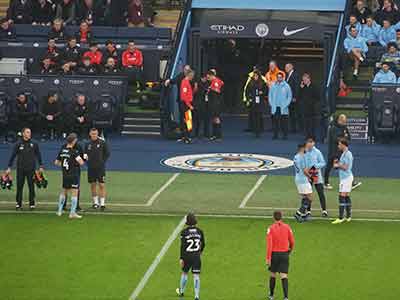 The ref has a word with Forde who had clashed with Ederson
We had a delay when the secret sniper must have hit a linesman who had to be replaced!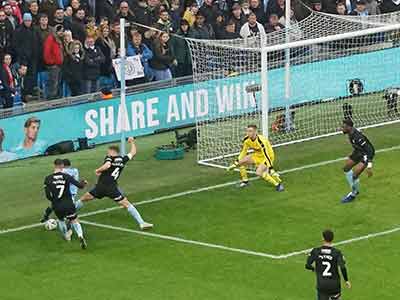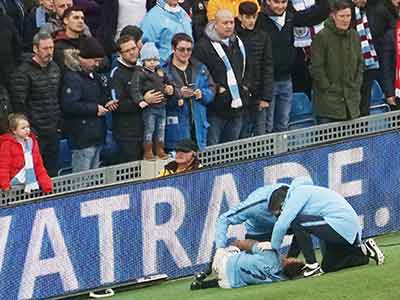 Sterling had to get some treatment after his run along the goal line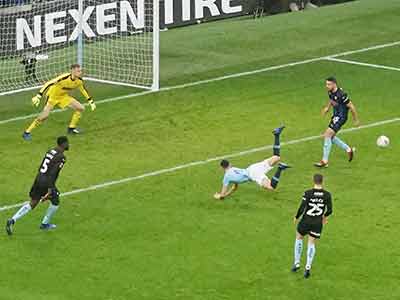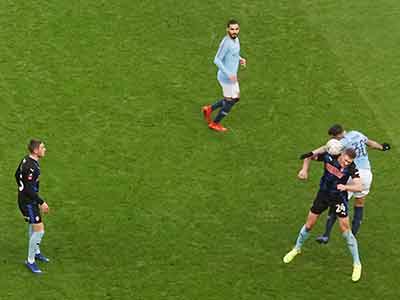 Ooops you missed it Phil!
Otamendi out jumps the 8 ft tall Smith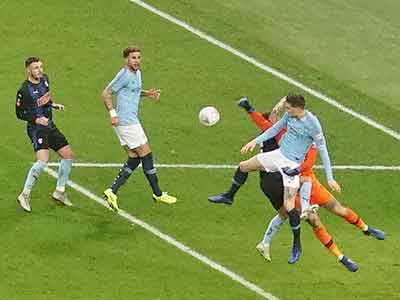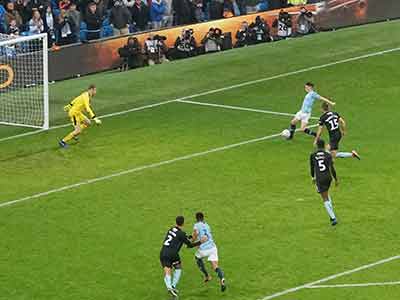 Just before half time Gundogan passes to Foden who tries to control the ball.......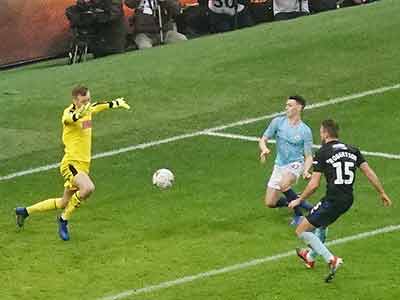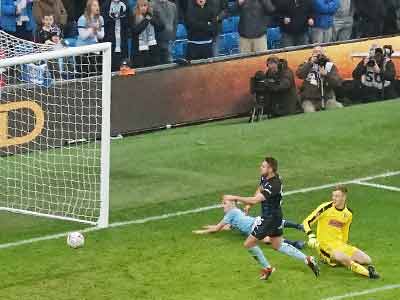 ...but the ball hits his leg and goes past the keeper for number two!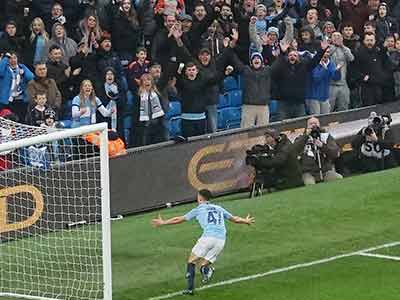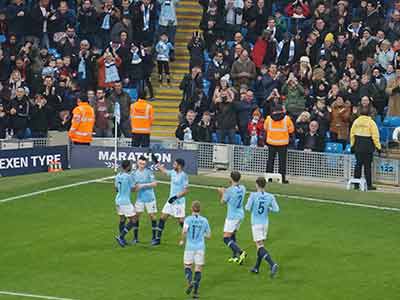 He really enjoyed that piece of luck and it was his first home goal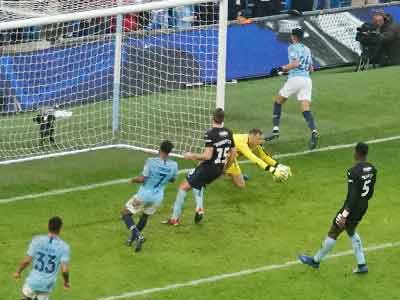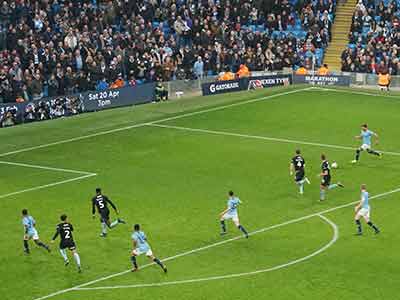 The keeper saves a header from Mahrez
In added time Walker crosses......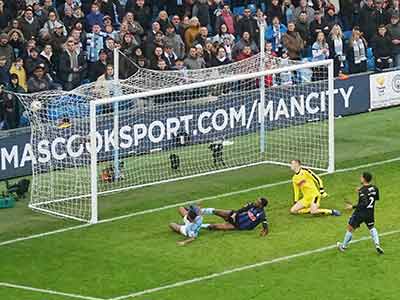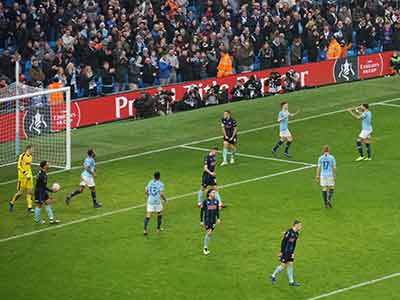 .....and Ajahi trying to clear hits the ball into his own net with Sterling nearby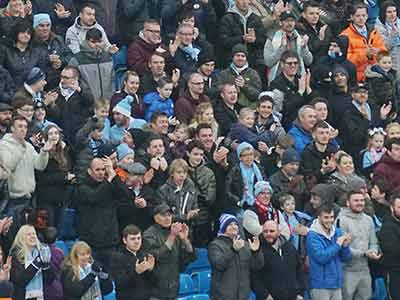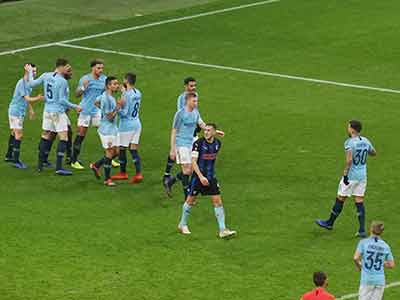 The City fans and players celebrate a three goal lead at half time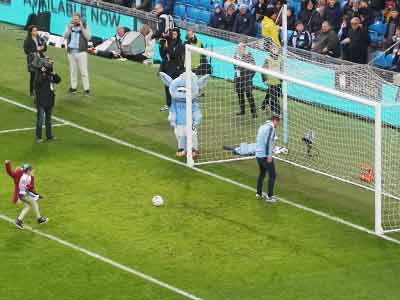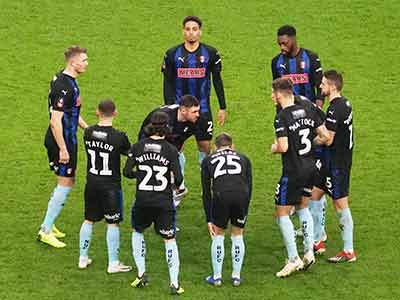 The crowd are hushed as this young lady tries to score!
The Rotherham players have a further meeting before the start of the second half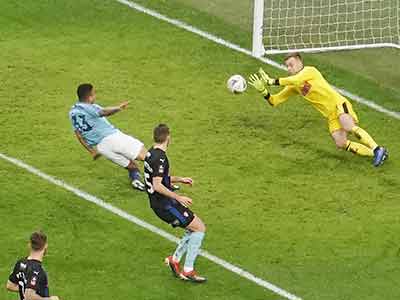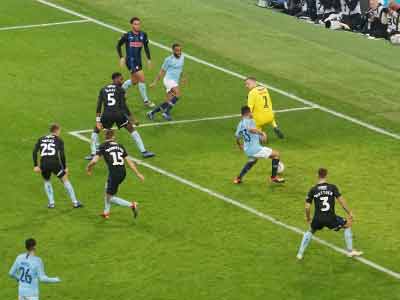 On 52 minutes Sterling dashes down the left wing and crosses to Jesus.......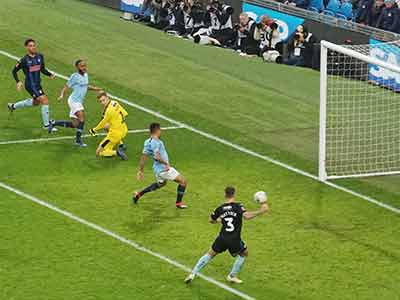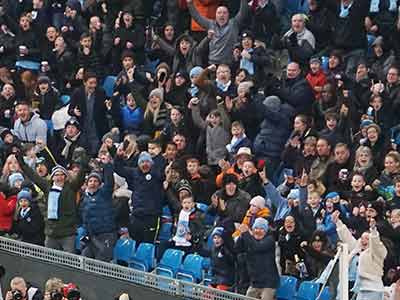 ...who has the easy task of prodding the ball into the net for number 4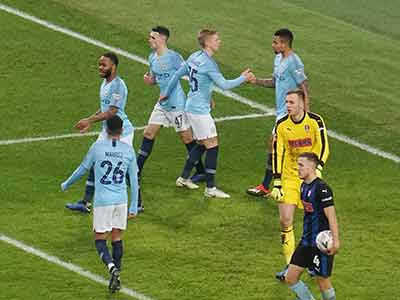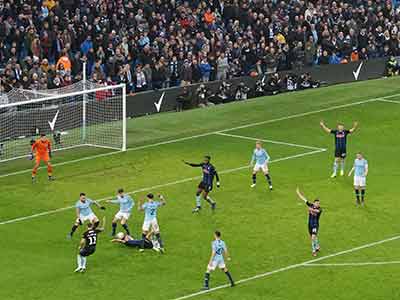 That was too easy - he could not miss that!
Rotherham appeal for a penalty - not given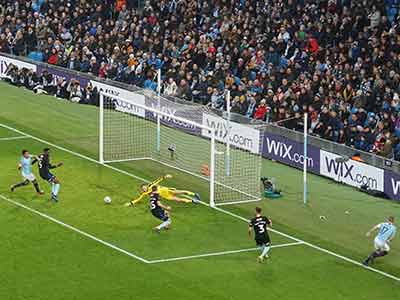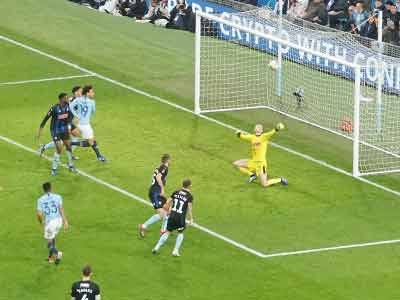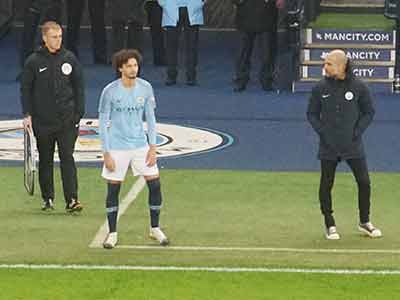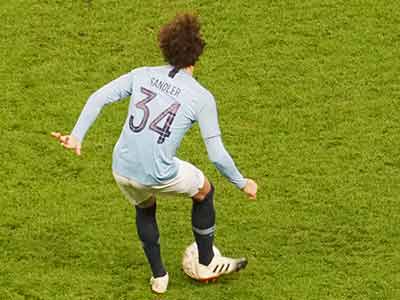 A dangerous cross by De Bruyne is missed by all
Sandler comes on for Kevin and soon gets his very first touch!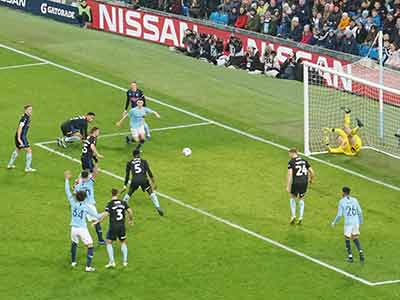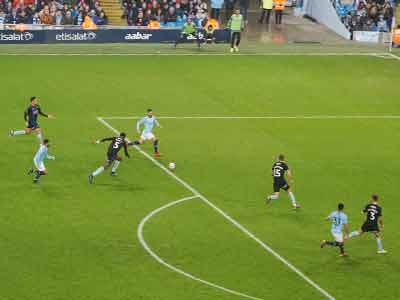 On 73 minutes Gundogan passes to Mahrez.......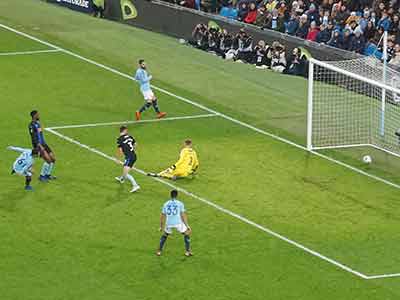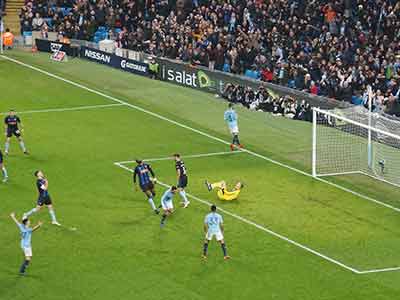 ...who cracks in number five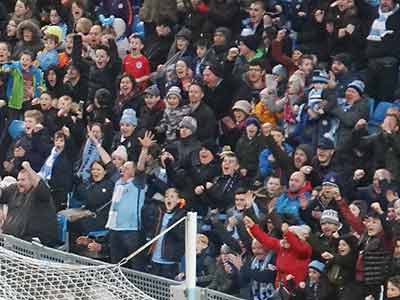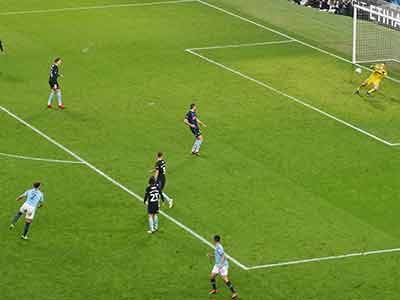 The North Stand had hardly finished smiling when Walker made the keeper make a good save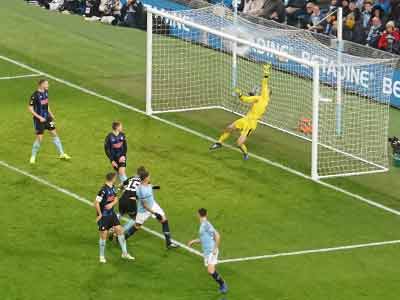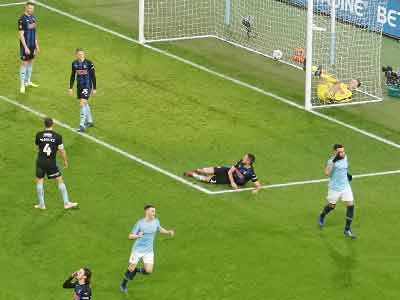 From the corner Otamendi headed home number six -wow! His first this season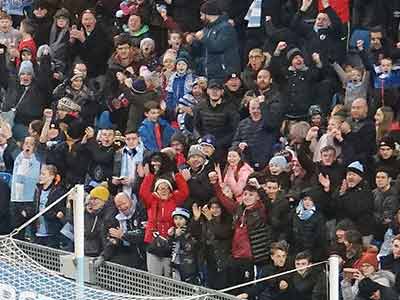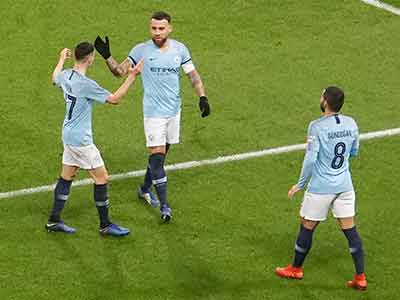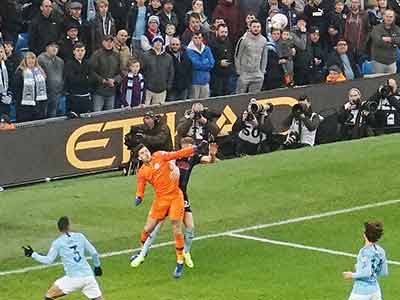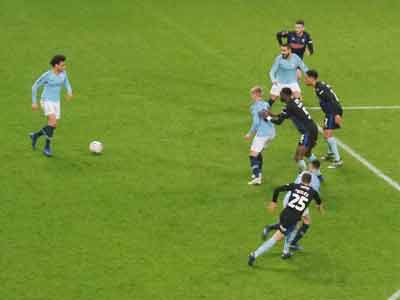 Gosh Ederson has some work to do!
With five minutes to go Sane who had come on for Sterling takes a pass from Gundogan......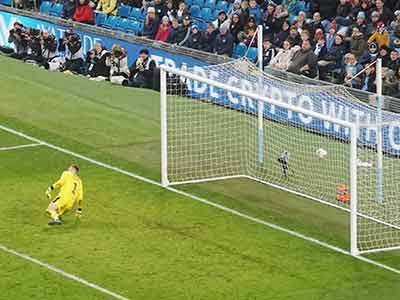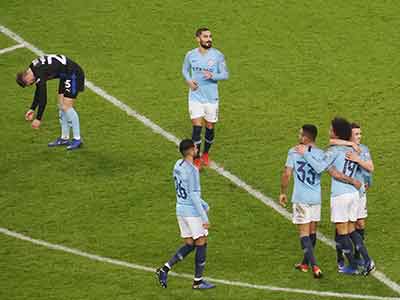 ....and bangs the ball past the keeper for number 7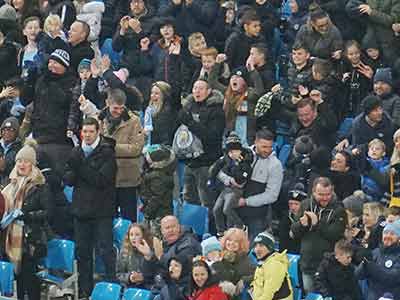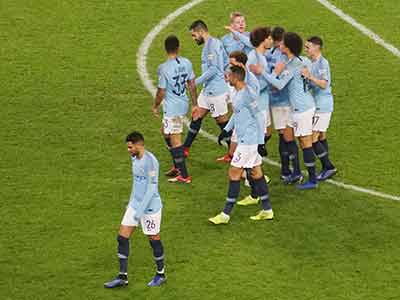 So the North Stand had another goal to cheer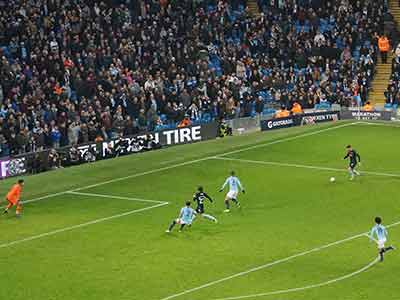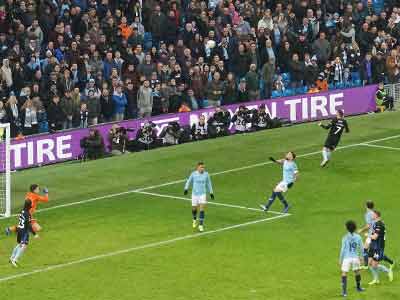 In the final moments Ederson had to save from Smith after a run by Forde and the ref soon blew for time not adding any extra minutes
Team
Ederson 6.5: Walker 7, Stones 7.5 (Danilo) Otamendi 8, Zinchenko 7: Gundogan 8,
De Bruyne 8.5 (Sandler) Sterling 8.5 (Sane) Foden 7.5, Mahrez 7, Jesus 5.5