City 2 Tottenham 2
January 21st 2017 att.54,402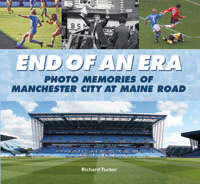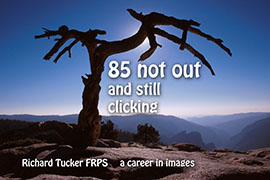 A very open game ended with City dropping two vital points when they should have had the game won by half time. City played some good football and outplayed Spurs but although we had several good chances we could not score. However man-of-the-match Sane gave City the lead early in the second half thanks to a keeper error and then De Bruyne made it two nil five minutes later thanks to another keeper mistake. Spurs then came back at City and a goal by Alli was a setback. Should Bravo have reacted quicker and come out to take the cross I wonder.
Then City should have had a penalty when Sterling broke through and was pushed in the back by Walker. It was pretty blatant but no whistle from the ref and no flag from the linesman. Would it have been given if Sterling had gone down I wonder! It was even worse for City as Spurs went down the other end almost immediately and scored to make it two all! We appear to be getting a lot of poor decisions at the moment.
Late in the game we saw the debut of new signing Gabriel Jesus and he scored with almost his first touch but alas the flag was raised for offside. However what we saw of him looked very promising indeed.
Sane had his best game for City and both Silva and De Bruyne had good games.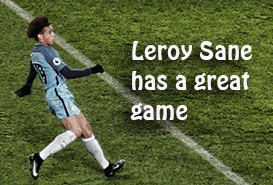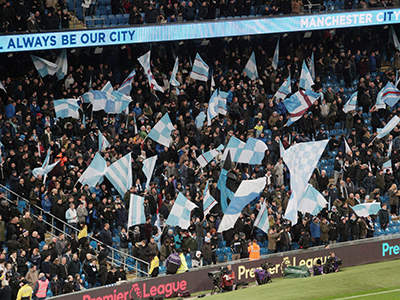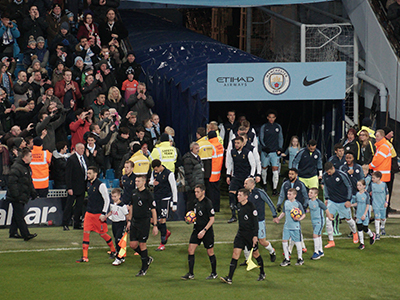 There was plenty of atmosphere and a big crowd when the teams came out. Stones was on the bench as was Jesus but City started with an attacking side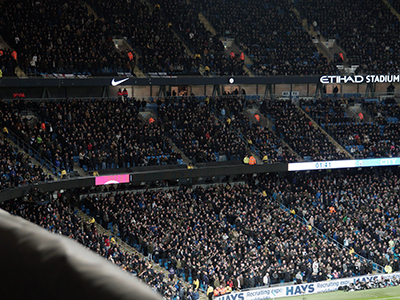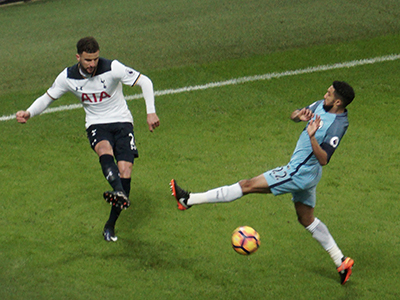 Considering the kick-off time there was a good number of Spurs fans present
Clichy tries to block a clearance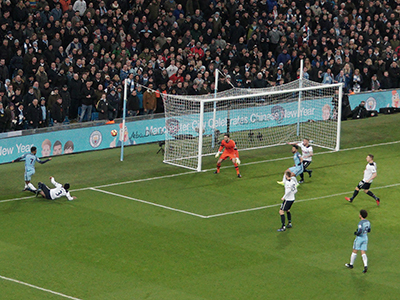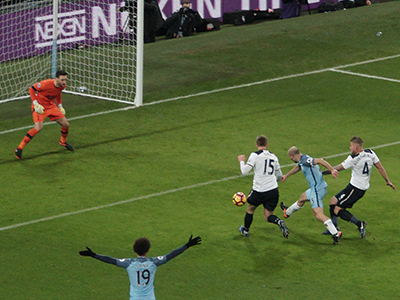 A Sterling effort is blocked
Zabaleta shoots just wide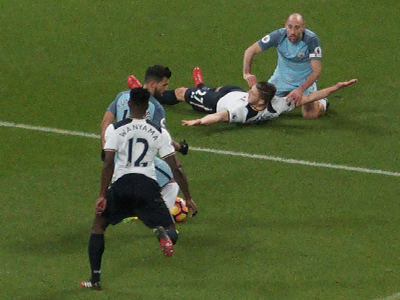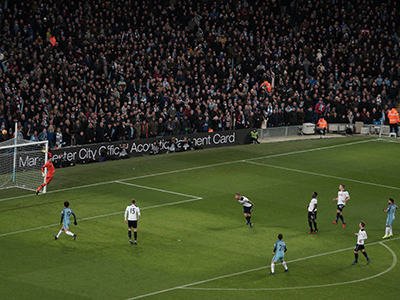 Zabaleta is brought down by Wimmer but the ref waves play on and Aguero shoots over the bar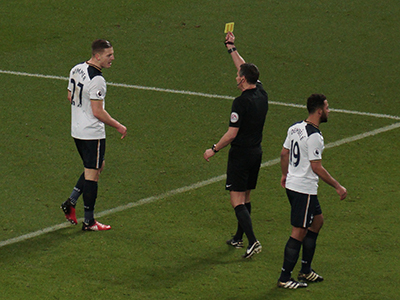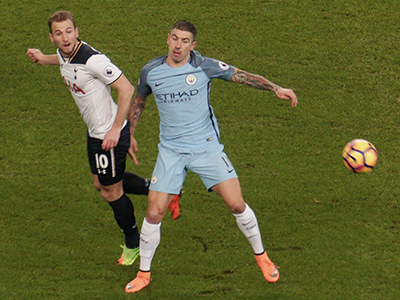 Wimmer gets a yellow card for the earlier foul
Kolarov and Kane tussle for the ball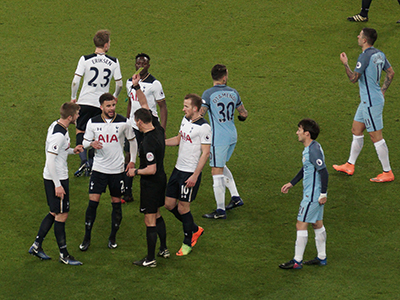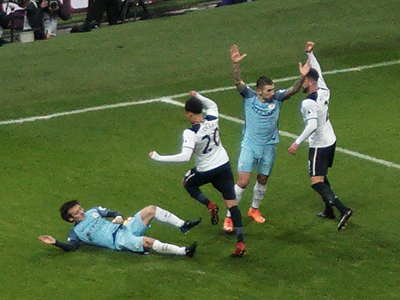 Dier gets a card for a foul on Aguero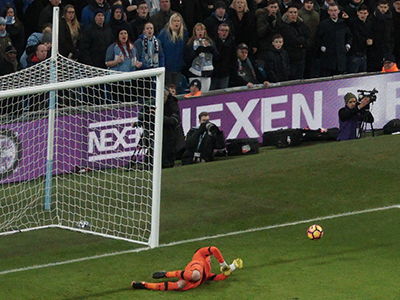 Silva has a go at goal but his good shot is well saved by Lloris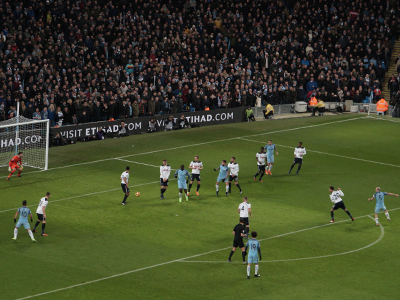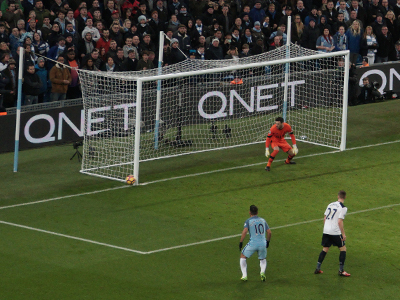 From the corner the ball comes to Zabeleta who shoots just wide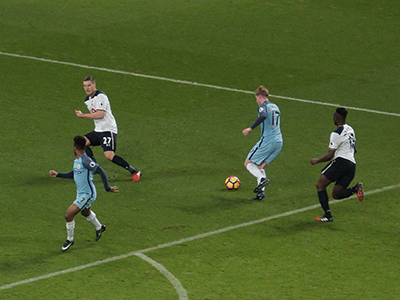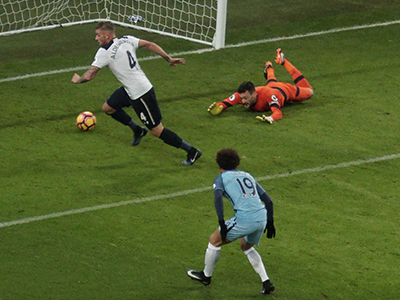 A few minutes later and it's De Bruyne's turn to shoot but his effort goes just wide too! Its all City now but they cannot score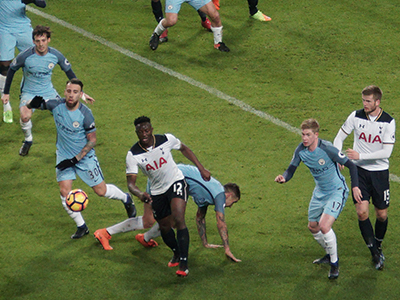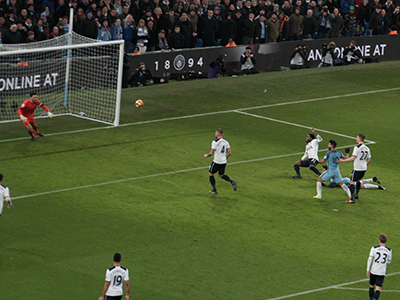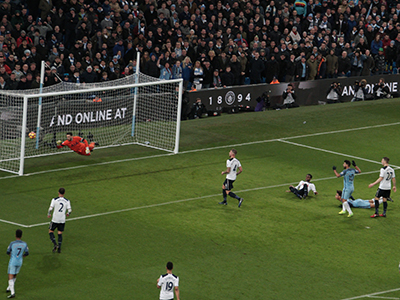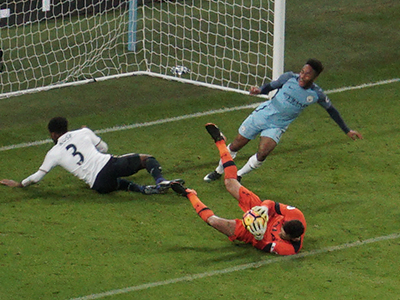 City clear a rare Spurs attack
On 34 minutes Sane heads for goal from a Clichy cross.....
....but the ball once again goes just wide!
Lloris takes a cross from Aguero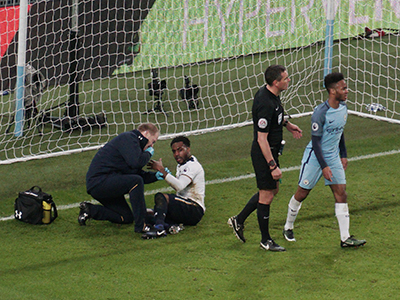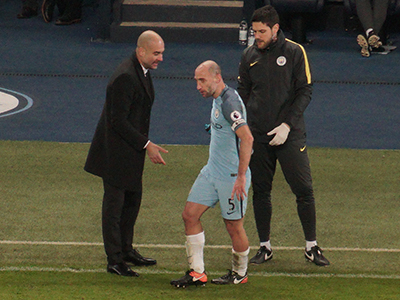 Rose was injured in the incident and while he is being treated Zabaleta gets instructions from Pep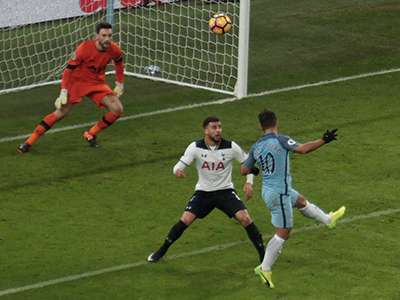 Aguero has a header saved by Lloris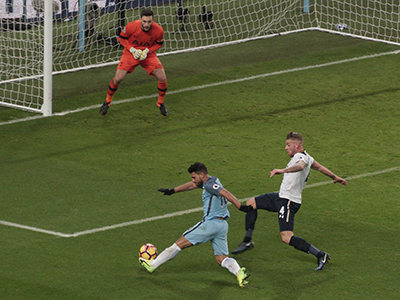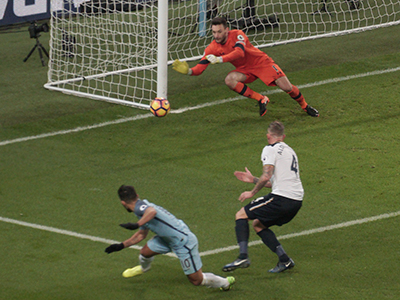 This time it's a shot from Aguero which is saved by the keeper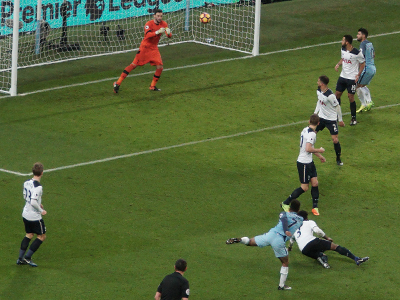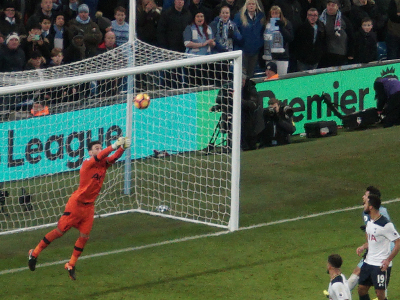 38 minutes gone and it's Sterling's turn to have a shot saved by Lloris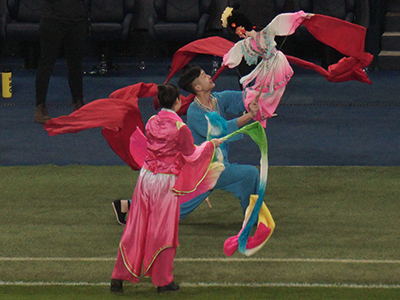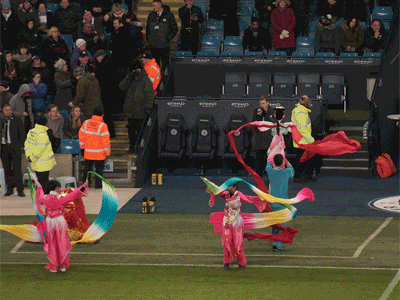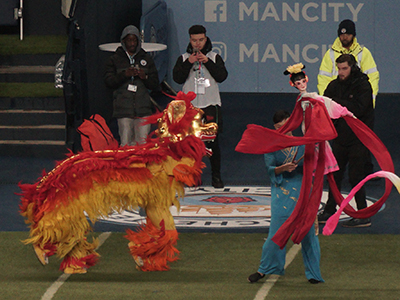 Sterling's down but no foul!
It's half time and it's Chinese New Year Celebration time
City had all the play but no goals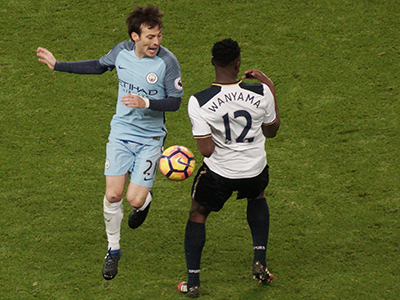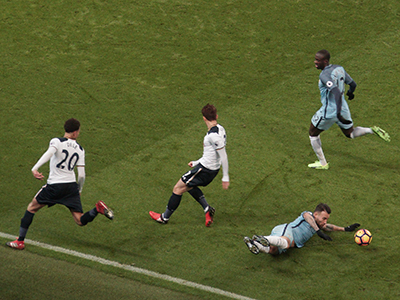 City started the second half on the attack and a good tackle by Otamendi .........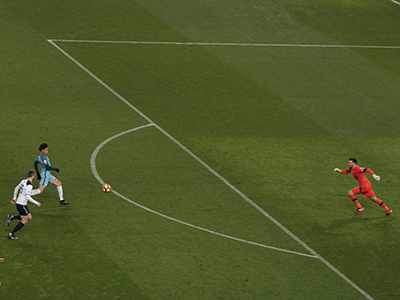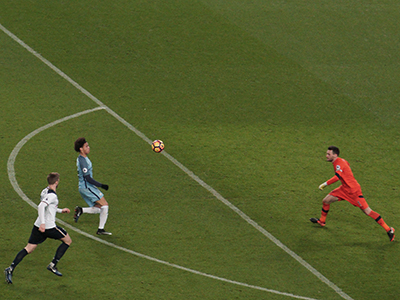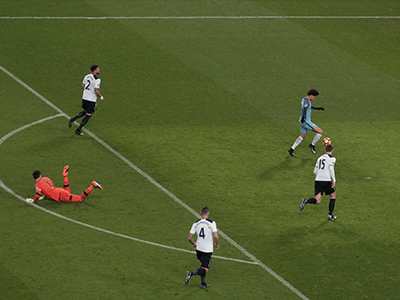 ...lead to long ball down the middle with Sane trying to bat Lloris to the ball. Lloris managed to get to it first -but he headed the ball against Sane who went on to shoot into an empty net and City were ahead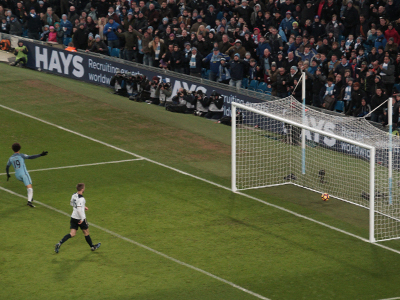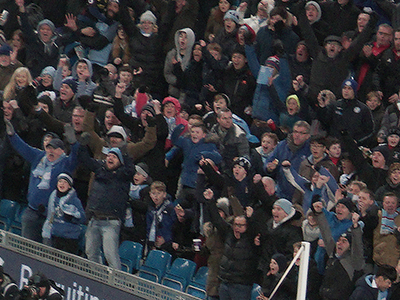 A spot of luck for Sane and City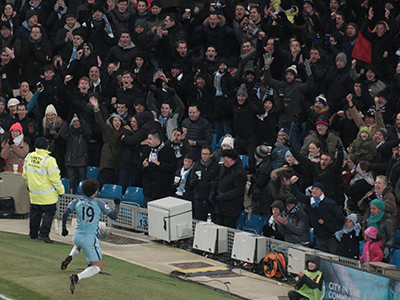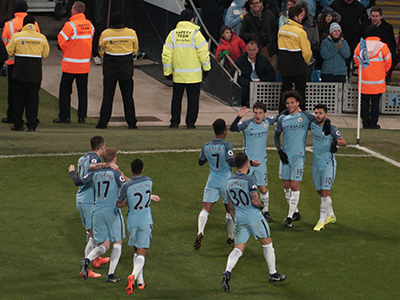 The City players and fans have a moment to celebrate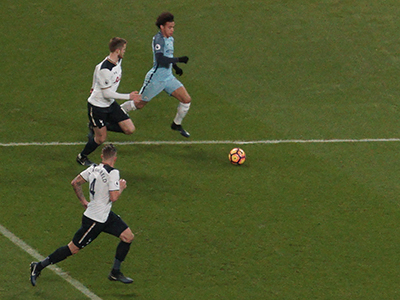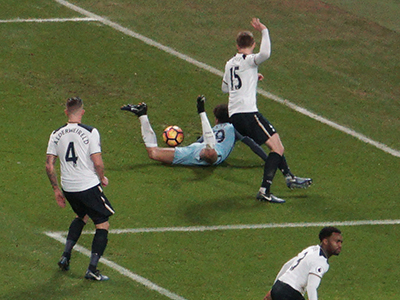 Sane who was having a good game is on the attack again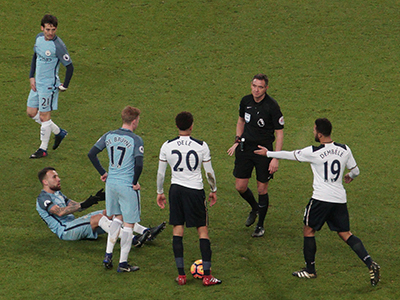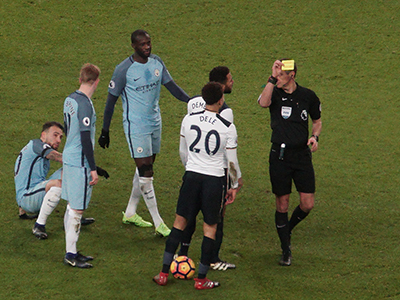 An incident involving Alli and Otamendi ended with both players getting yellow cards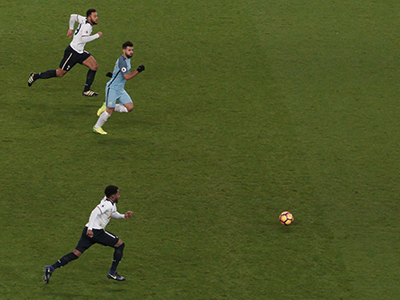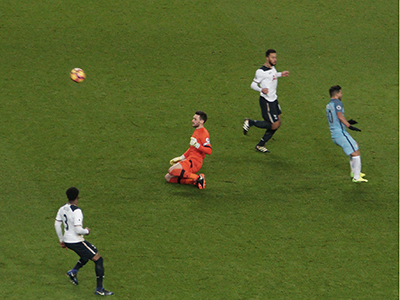 Another through ball but this time Lloris beats Aguero and the ball is cleared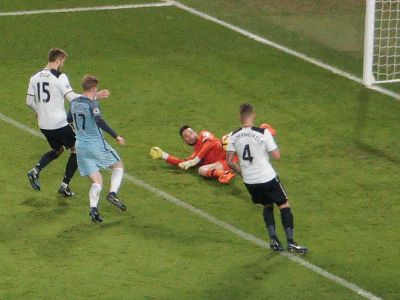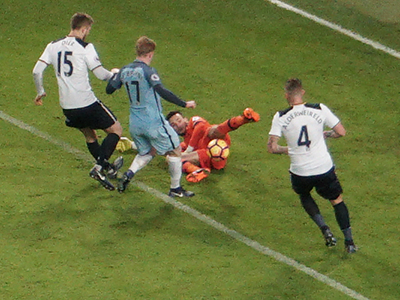 However shortly after a cross from Sterling causes Lloris a problem......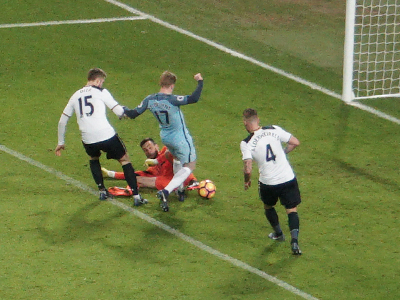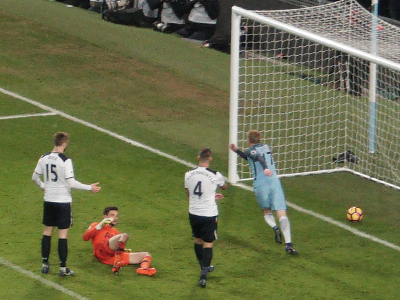 ......as the keeper loses the ball giving Kevin De Bruyne the easy task of putting the ball into the net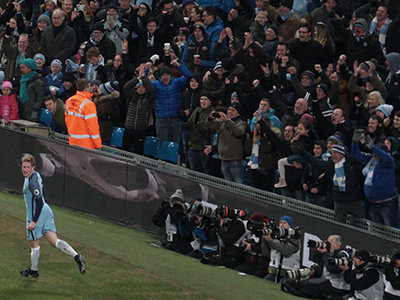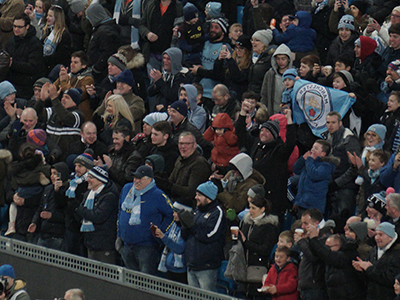 So City go two up after 54 minutes much to the delight of the North Stand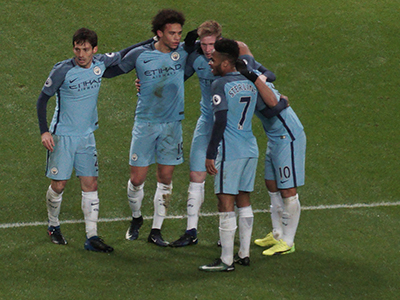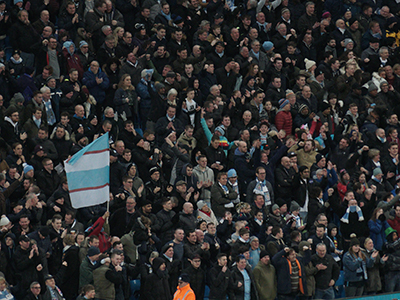 Surely City were well on their way to three points today!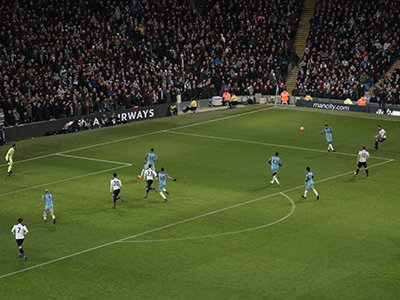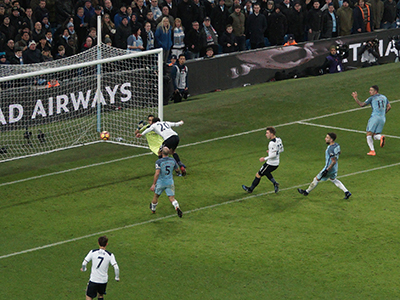 However only a few minutes later Spurs broke down the right wing and Walker slung over a cross that enabled Alli to head past Bravo from close range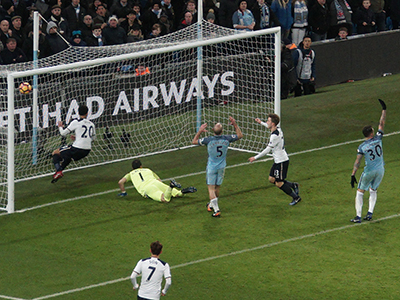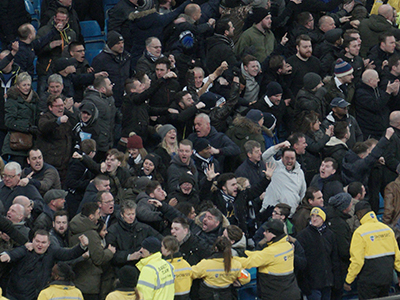 Would Joe Hart have cut out the cross I wonder!?!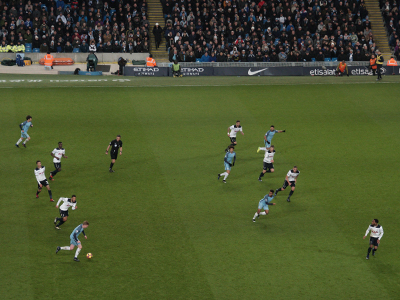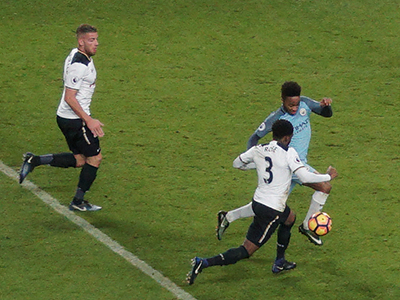 City back on attack and a long cross from Kevin
finds Sterling
Sterling gets ahead of Rose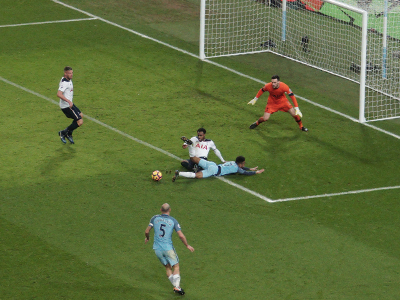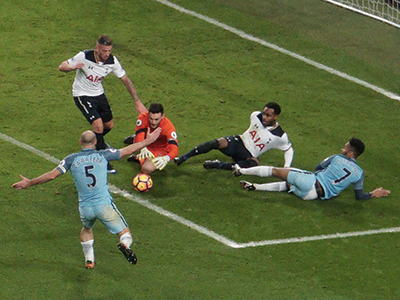 Spurs manage to deprive him of a shooting attempt and a chance goes begging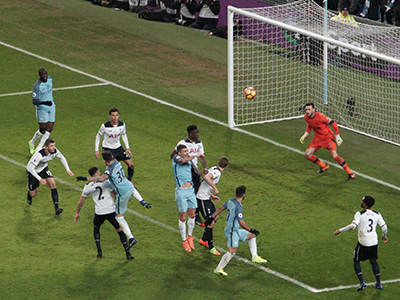 Jesus watches the game while warming up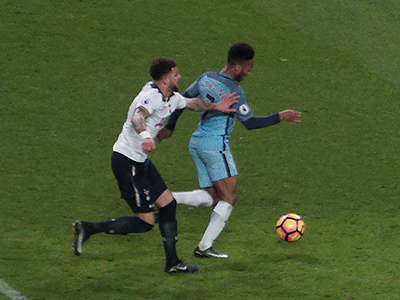 Sterling breaks through but is pushed in the back by Walker just in the penalty area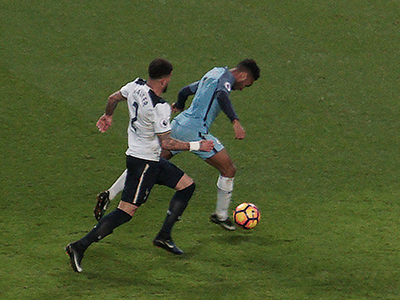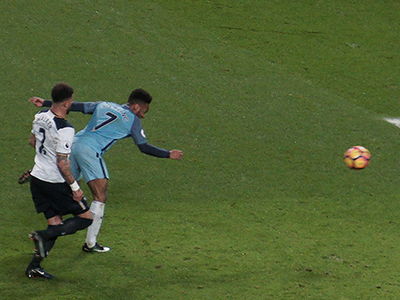 Sterling does not fall but his shot is not perfect....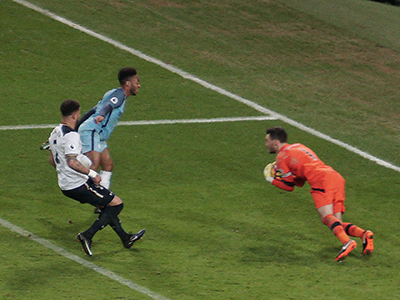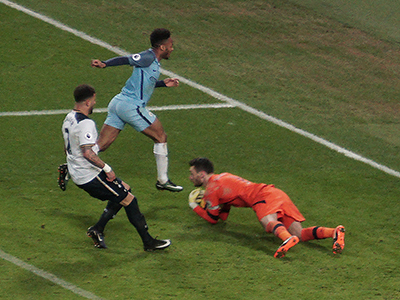 ..and it's a easy save for lloris but the whistle has not gone for a penalty and a red card for Walker - lucky Spurs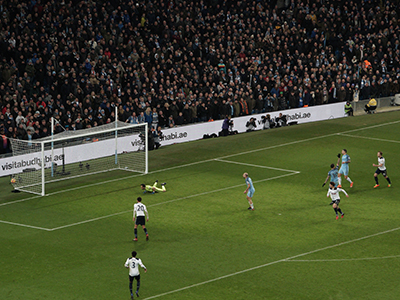 The ball goes down the other end and Son Meung-Min shoots pst Bravo to make it two all - disaster!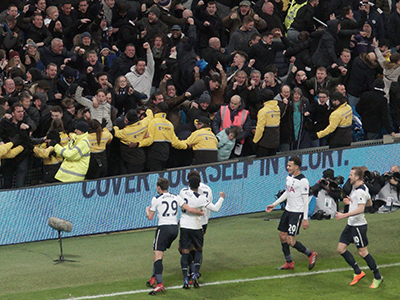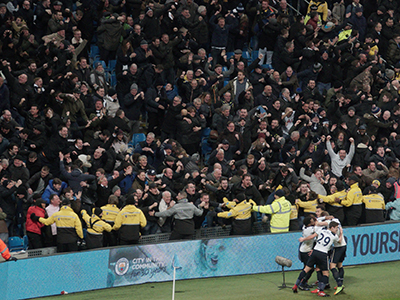 The Spurs fans cannot believe their luck.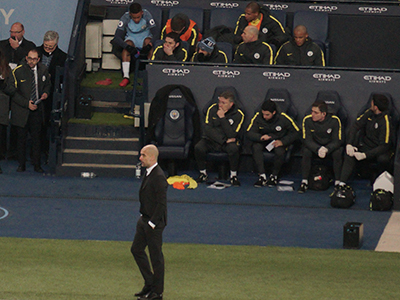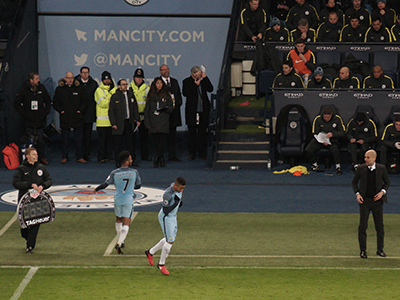 82 minutes on the clock and on comes Gabriel Jesus for Sterling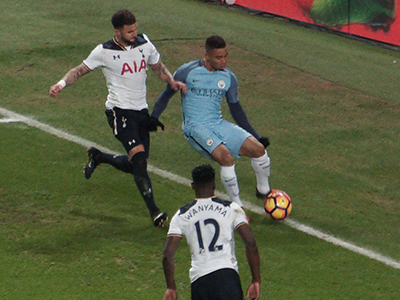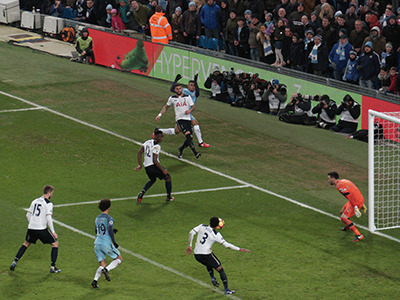 He is soon in action causing problems for Spurs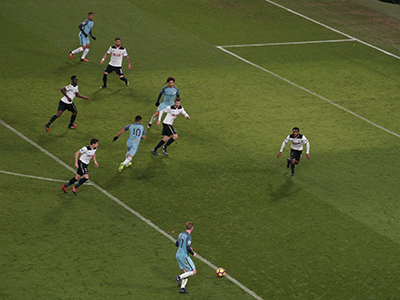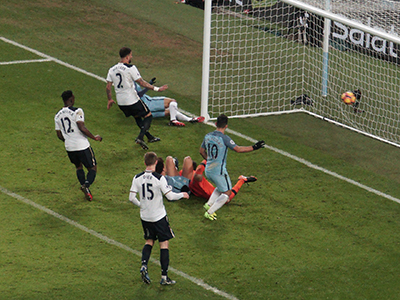 A cross from De Bruyne finds Jesus at the far post and he scores!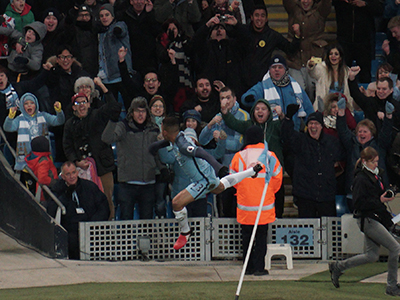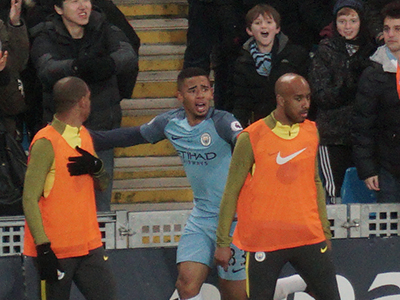 Jesus celebrates before his attention is drawn ....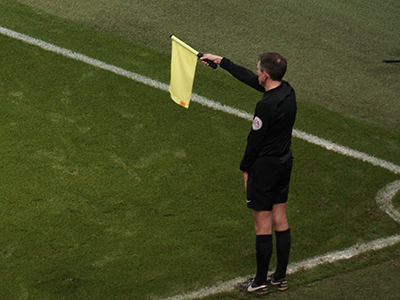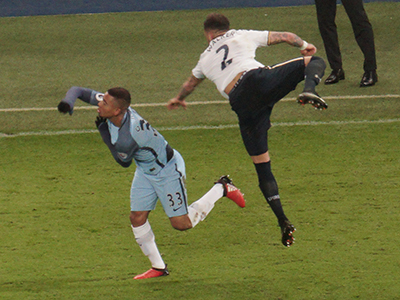 ...to the raised flag - he was offside!! Pity!
Looks to be a good prospect. When will he start?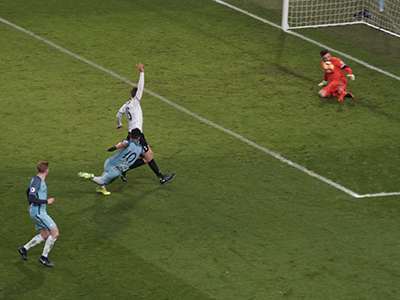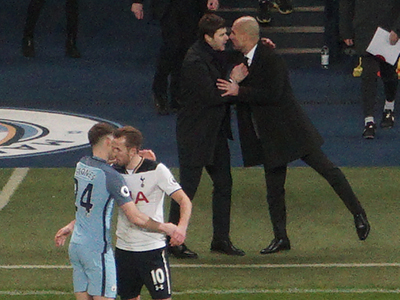 A last attempt by Aguero is saved
The two managers and Stones and Kane say cheers!
team
Bravo 6: Zabaleta 7, Otamendi 7, Kolarov 7, Clichy 6.5 (Stones): Toure 7.5, Silva 8 (Delph), Sane 8.5, Sterling 7( Jesus), De Bruyne 8, Aguero 6.5