City 3 West Brom 0
January 31st 2018 att.53,241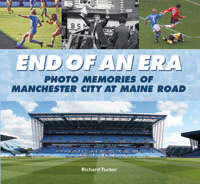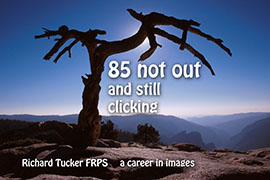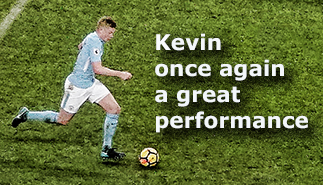 Yet again an easy win for City against a poor West Brom side that hardly set foot in City's half in the opening 45 minutes and Ederson had hardly anything to do. It was the final day of the transfer month and all the talk was of the Mahrez episode that failed.
A pleasant surprise was the debut of our new signing Laporte who had only just joined us from Bilbao for 57 million pounds. I must say he looked pretty good and his passing was excellent throughout. However we will have to see how he performs against better teams but on first impressions he looks a good buy.
After the Sane injury against Cardiff in the FA Cup we now lost David Silva in the first half so with important games coming up things are going to become a bit tricky for City though with United and Chelsea both losing we do have a comfortable lead in the Premier League.
Fernandinho scored in the first half following a good pass from De Bruyne and then Kevin himself notched number two before Aguero finished West Brom off late in the game.
De Bruyne's goal was the 100th for City in all games this season - pretty good.
Although the 'official' attendance was 53,241 I doubt whether there were more than 48,000 actual people in the ground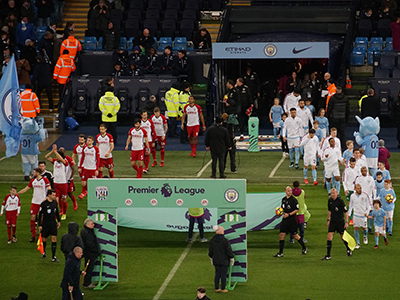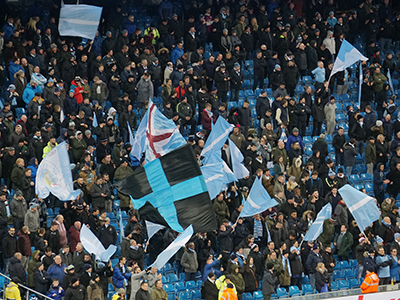 The absence of Stones who was ill gave Laporte his debut which was a bit of a surprise as he had only just arrived. Benardo Silva kept his place with Sane being injured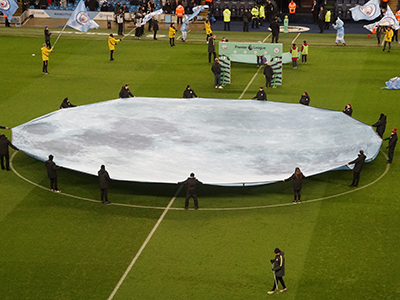 All this talk about no blue moon to be seen in the UK - well just come to the Etihad!
West Brom only had a small number of fans at the game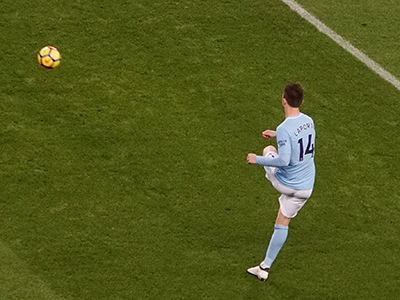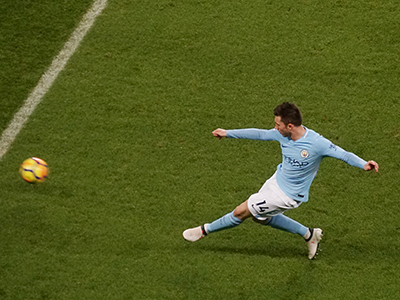 The very first kicks by our new signing Aymeric Laporte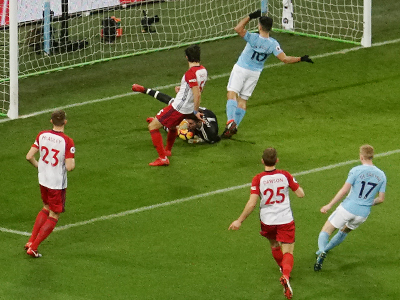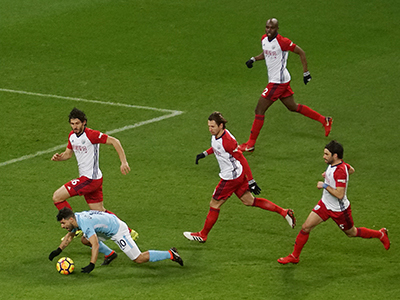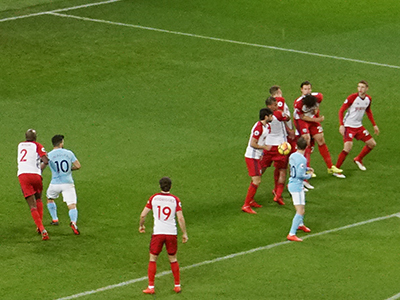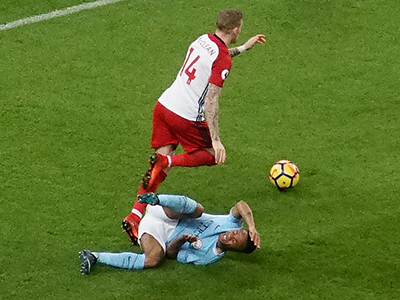 Foster has to make an early save
Aguero is brought down....
...but the free kick taken by Silva is blocked by the wall
Sterling is brought down but no free kick!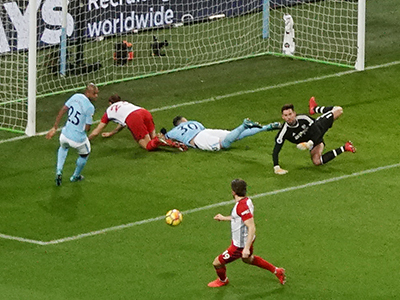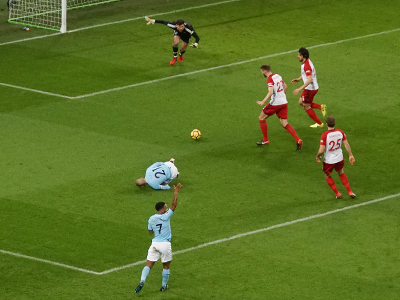 again no foul given as Silva goes down!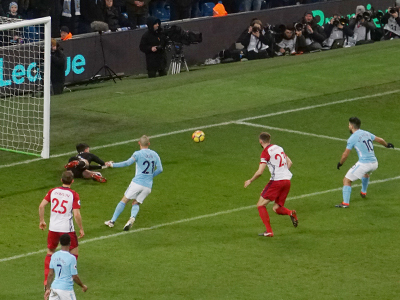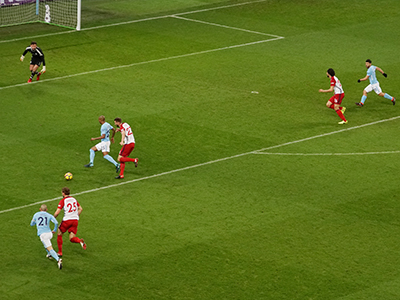 Foster makes a good save from a surprise shot from De Bruyne
On 19 minutes De Bruyne puts Fernandinho through.....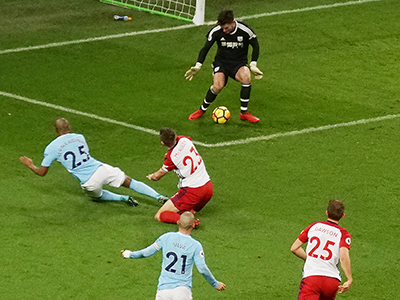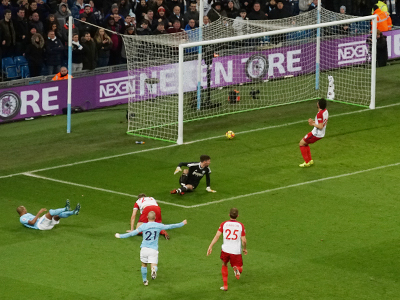 ...and he slots the ball between the legs of Foster to give City the lead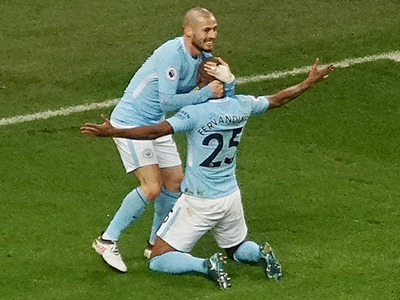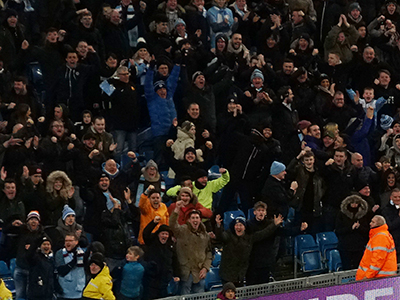 Silva says thank you very much!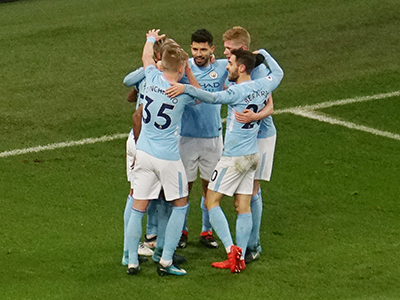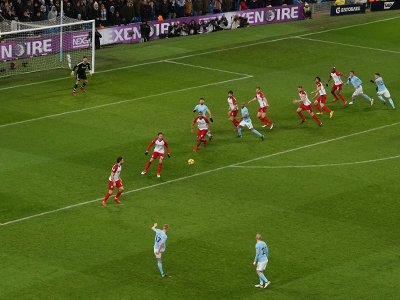 A De Bruyne free kick is cleared by West Brom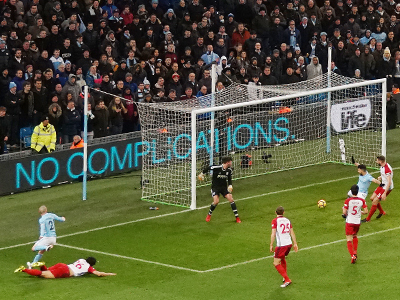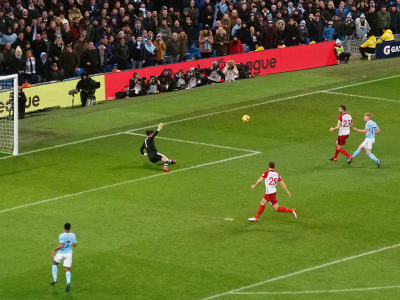 A dangerous cross by Silva is cleared but it goes to De Bruyne who should have scored but Foster saved well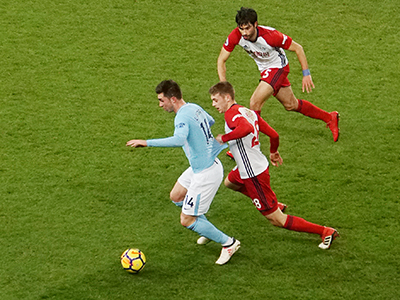 A problem for City as Fernandinho is injured but he came back on
Laporte rushes forward instead of passing and gives West Brom a surprise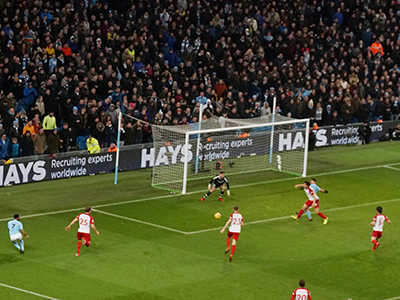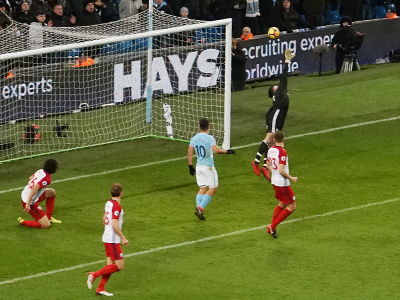 A cross by Sterling is cleared but only to De Bruyne who hits the bar with his effort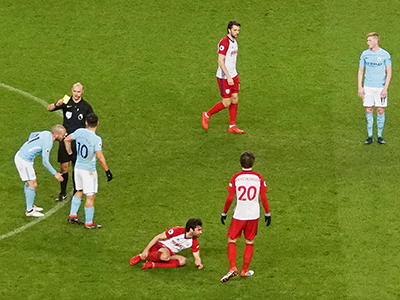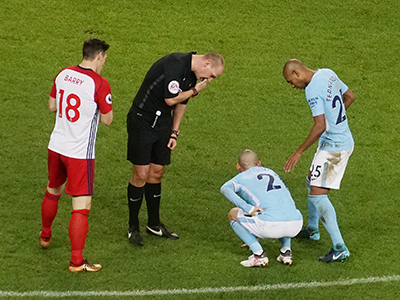 David Silva gets a yellow card for a foul on Yacob but he himself appears injured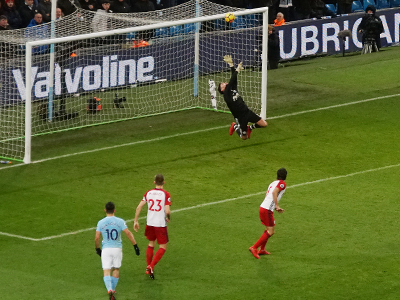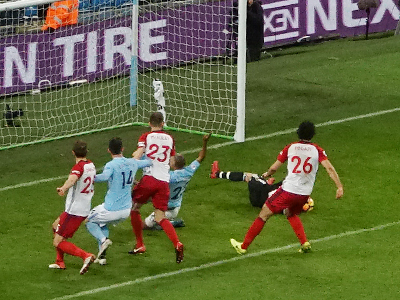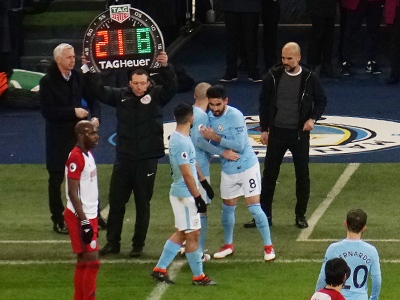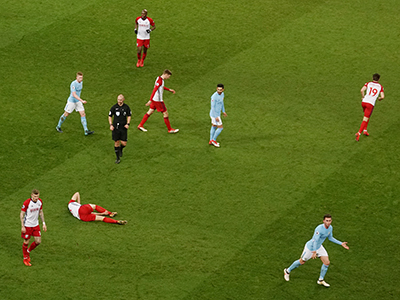 on 36 minutes Foster saves well from De Bruyne
More trouble for West Brom but Foster saves the day
Silva is subbed by Gundogan
Laporte's first foul just before half time!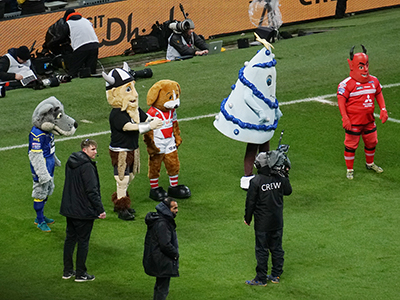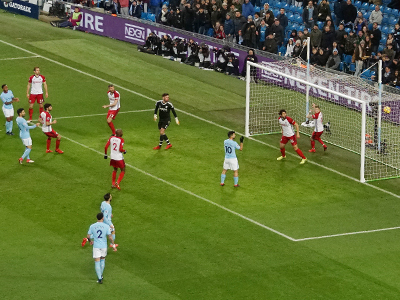 We had a mascot race during half time.
A shot from Sterling goes just wide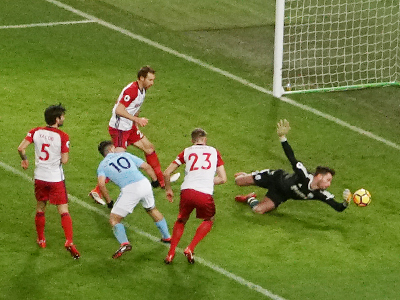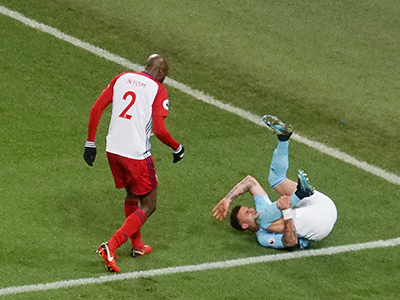 Foster saves an Aguero back-heel effort
Walker comes off worst in a clash with Nyom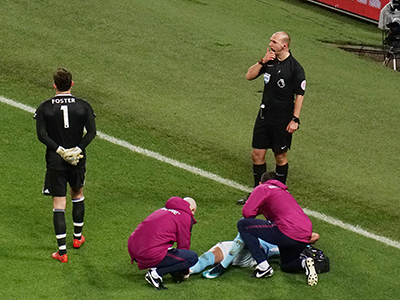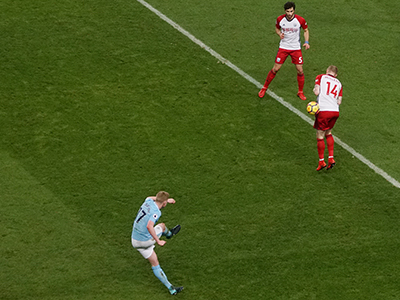 Walker has to have some treatment
McClean blocks a shot from De Bruyne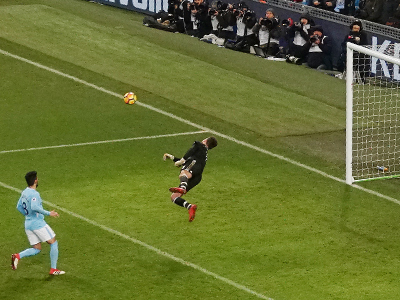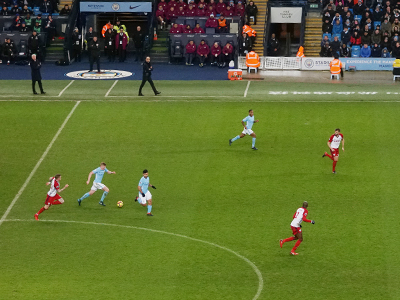 A shot from Benardo Silva is saved by Foster
City make a break on 68 minutes.....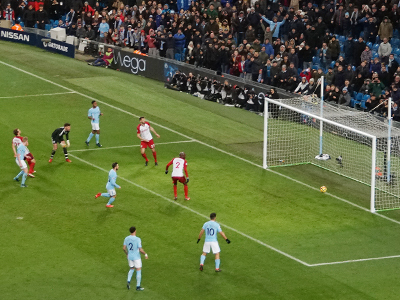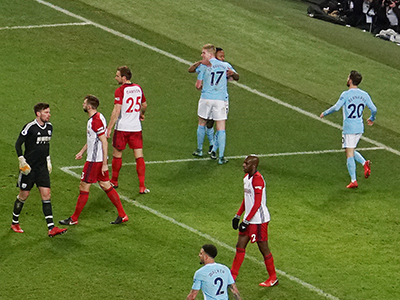 ...and Kevan De Bruyne scores his 7th League goal of the season and it is City's 100th goal in all games - Great stuff!!!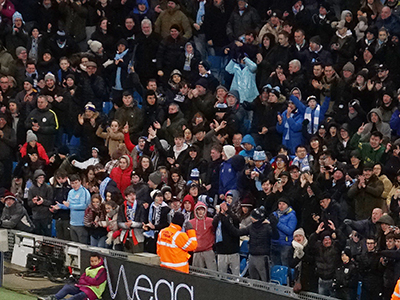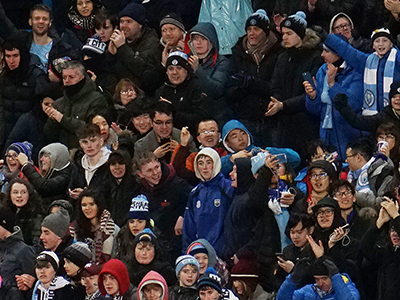 The North Stand can now relax a bit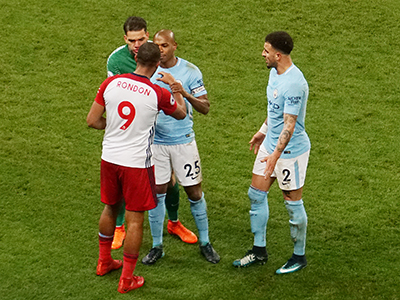 Foster saves from De Bruyne
Oh dear! We have a spot of bother...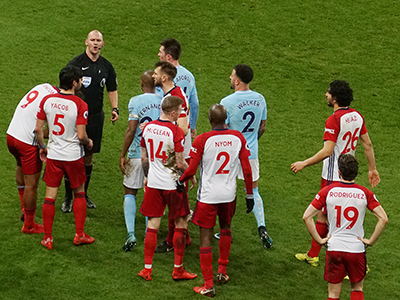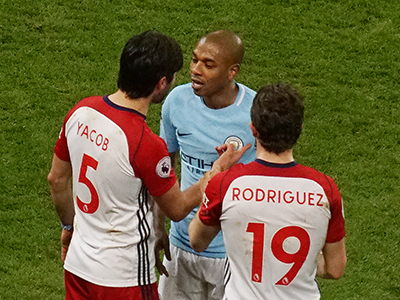 The problem ended up with Rondon getting a yellow card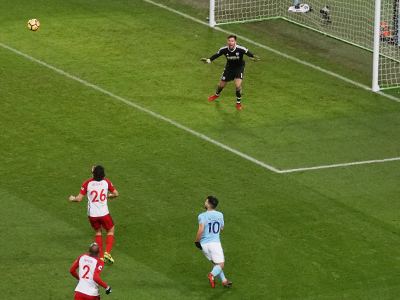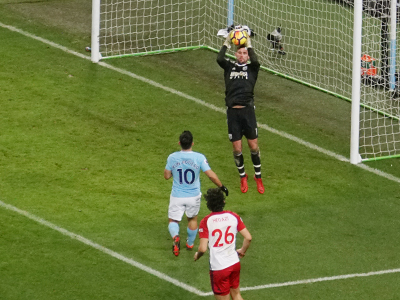 Oh this looks dangerous as the pass comes towards Aguero but Hegazi heads the ball back to the keeper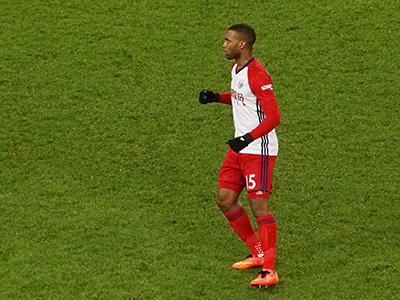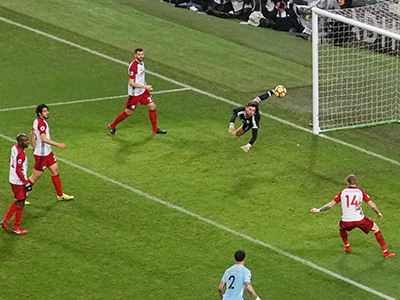 When Barry same on the ex City player got a big welcome but not when Sturridge replaced Rondon. He was booed a lot
Foster in action yet again - he was a busy keeper unlike Ederson who's got through 2 books already!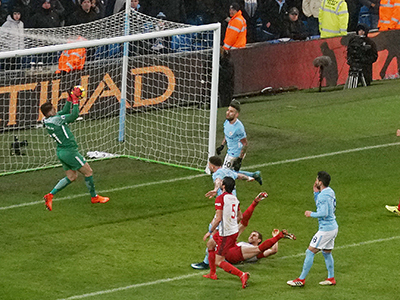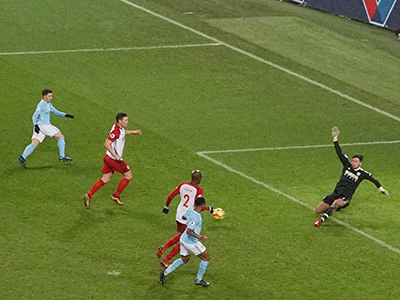 Wow! He's had to put the book down to take a cross - his first of the game!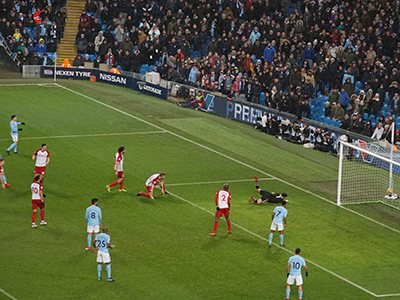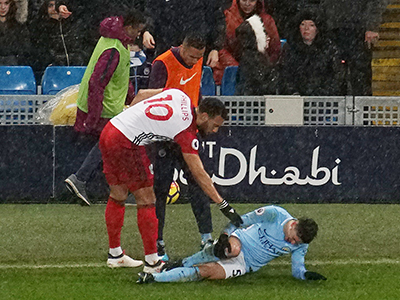 This City effort looked as though it was going it but alas -just wide from Benardo Silva
Phillips brings down Diaz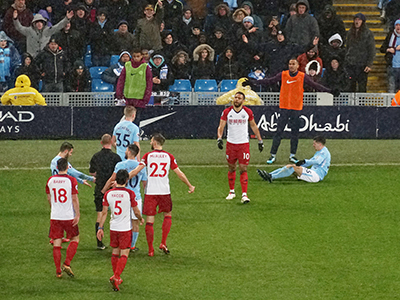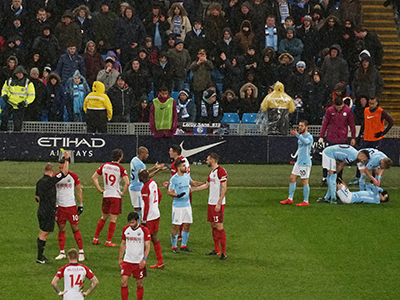 He gets a yellow card for the foul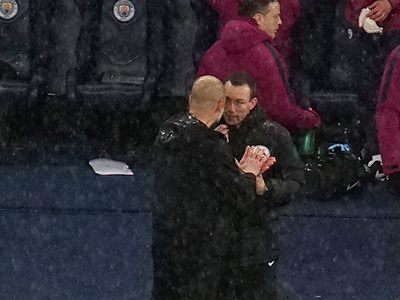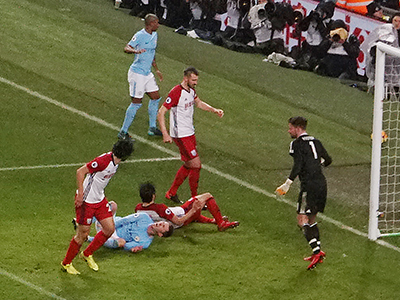 Pep has a word or three with the 4th official!
Now it's Laporte's turn to go down with some pain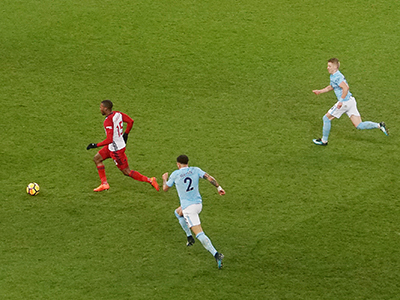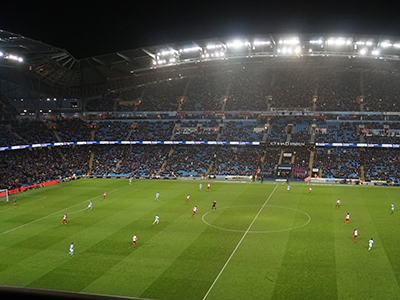 Sturridge on a break but his shot goes wide
From the goal kick Ederson tries a long kick to Aguero but it just falls short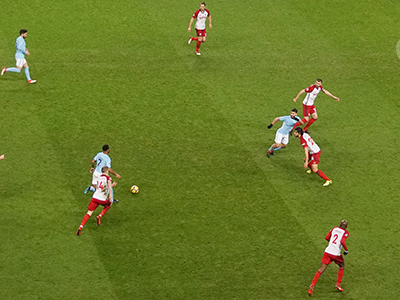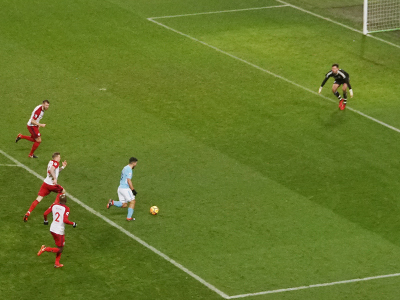 On 89 minutes Sterling passes to Aguero.....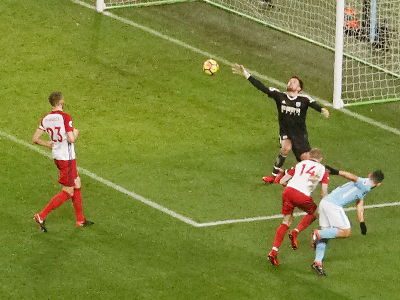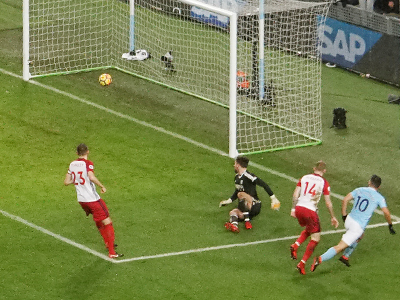 .....and Sergio shoots past Foster to make it three nil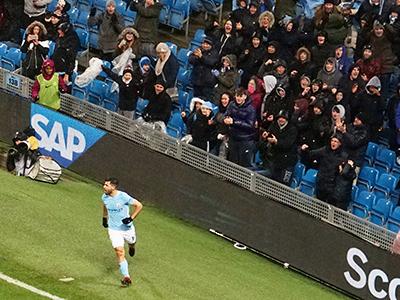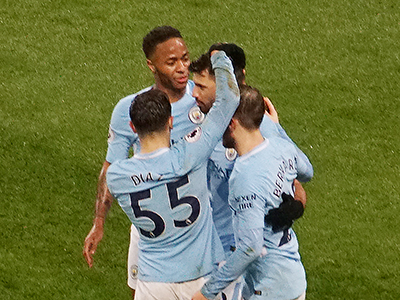 That's his 17th league goal of the season and well deserved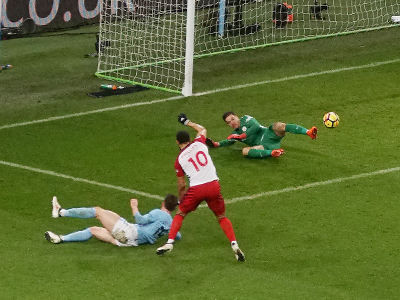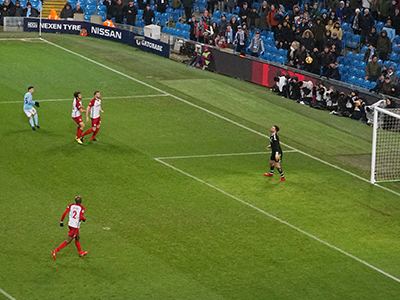 In added time Ederson actually had to make a save -his first of the game!
Diaz tries to chip the keeper but the ball goes over the bar
team
Ederson 6.5, Walker 7, Otamendi 7, Laporte 7, Zinchenko 6.5: Fernandinho 7.5, Silva 7 (Gundogan 7,) De Bruyne 8 ( Diaz) Sterling 7, Benardo Silva 7, Aguero 7