City 2 Chelsea 0
February 15th 47,013
FA Cup R5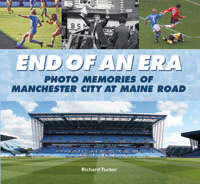 Now available from Amazon ( click on image for link)
WH Smith and the City shop
Oh revenge is so sweet especially when the losing manager is Mourinho. City fully deserved this 5th round win against Chelsea, outplaying them in all areas of the park. It took Chelsea almost 80 minutes to get their first corner and the great back four of Zabaleta, Kompany, Lescott and Clichy kept the visiting attack very quiet so that Pantilimon had little to do. Yaya Toure was in much better form and with Garcia- who had one of better games - took over the mid-field with Silva playing an important part linking up the defence and attack. This was a very good team performance which I hope is repeated on Tuesday against Barcelona. Dzeko worked very hard indeed and also looked in better form. Jovetic and Milner did well and it was great to see Nasri back for the last half hour and he celebrated his return with a goal too. Jovetic scored the first goal - an excellent effort finishing off a good City move - but he blotted his copybook in the second half getting booked for a stupid dive. He had better sign up for a course by Franny Lee! After the failure of the team to score in their last two games it was good to see them return to form .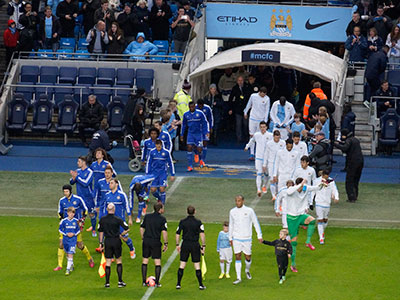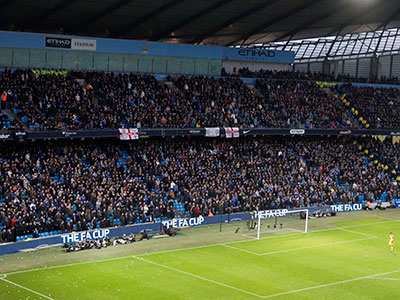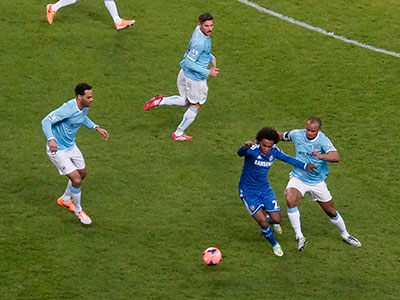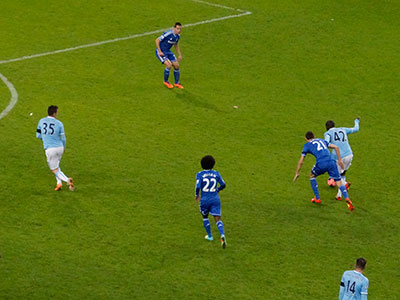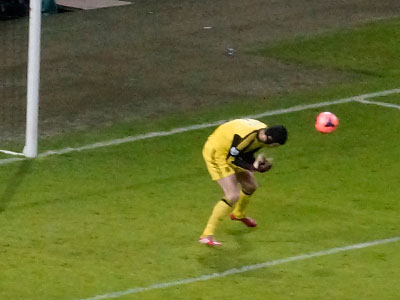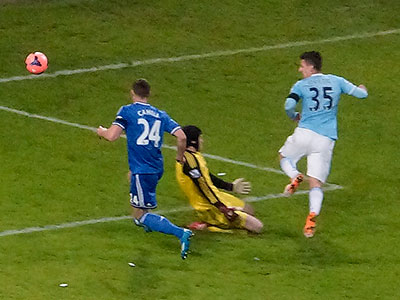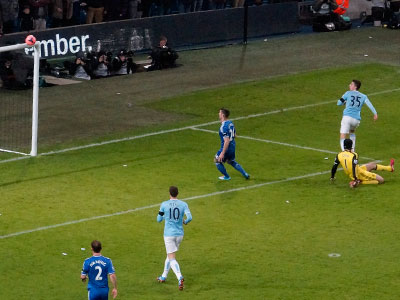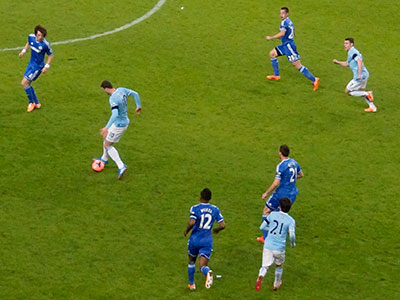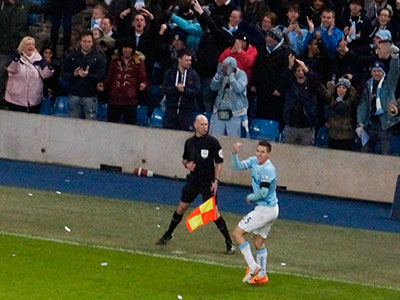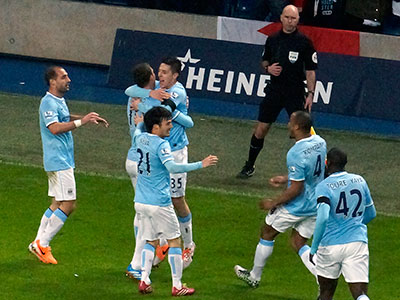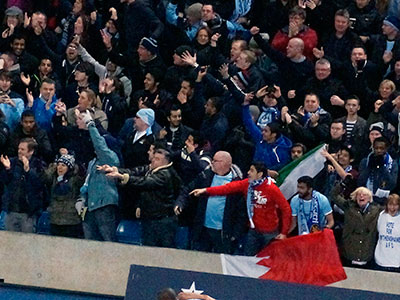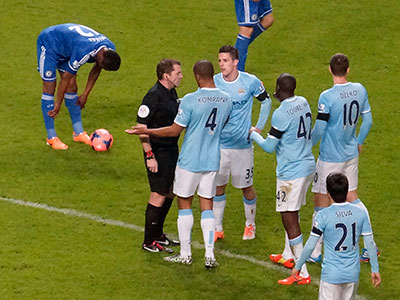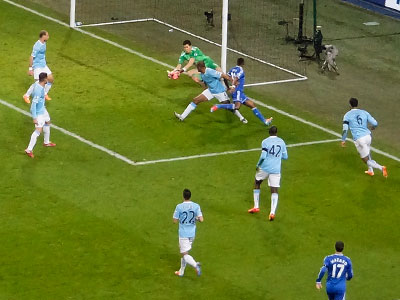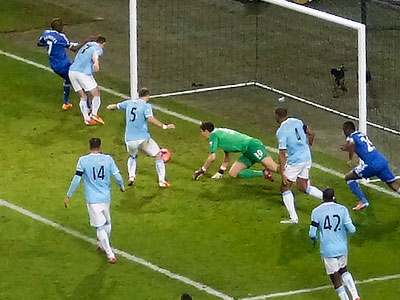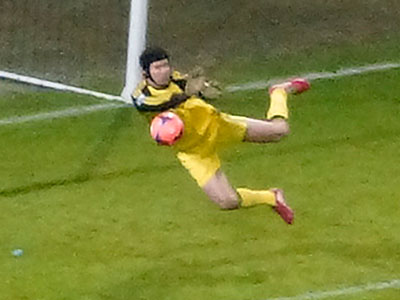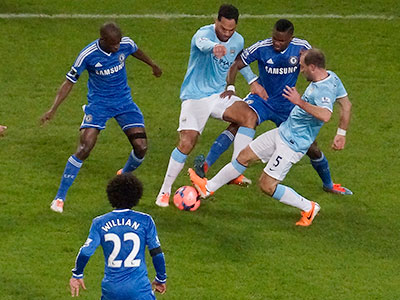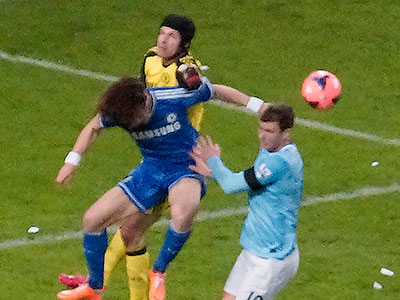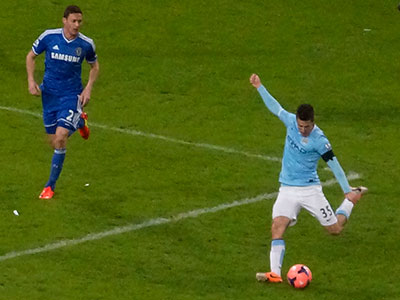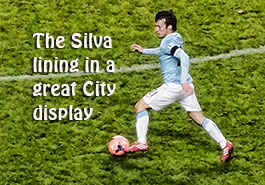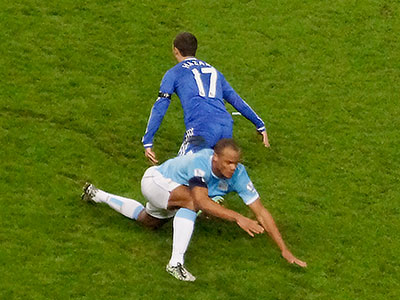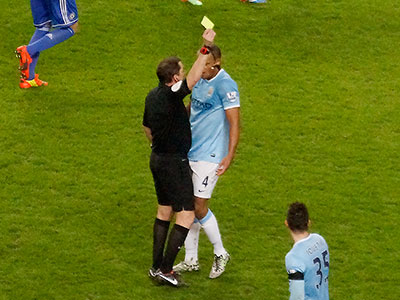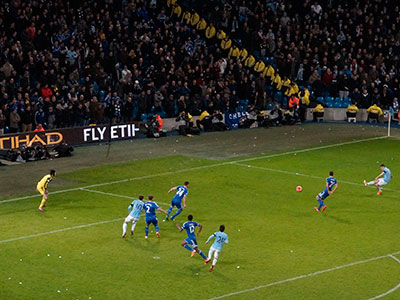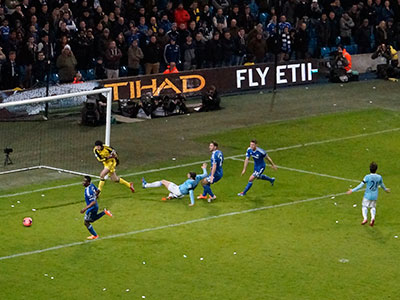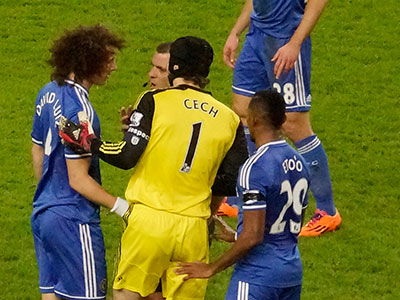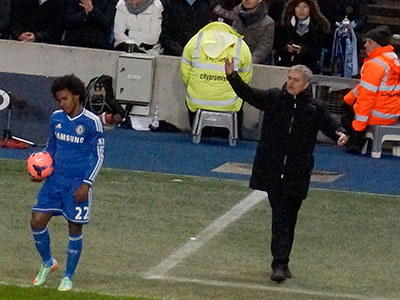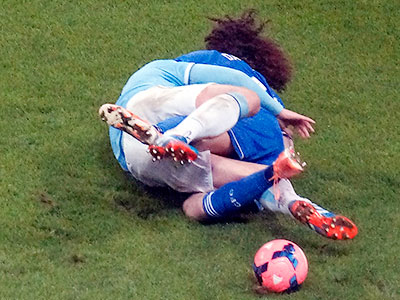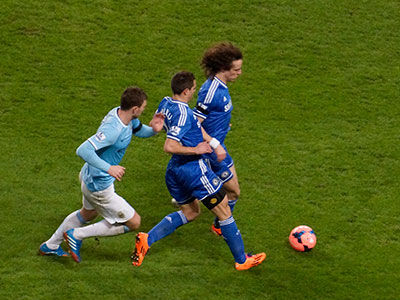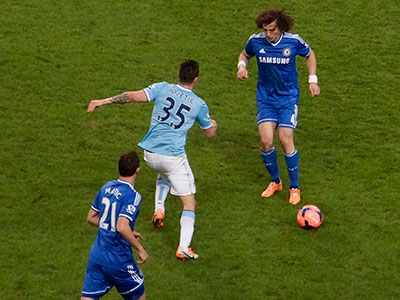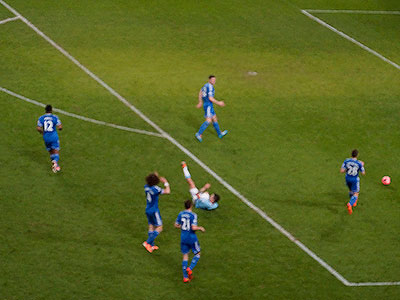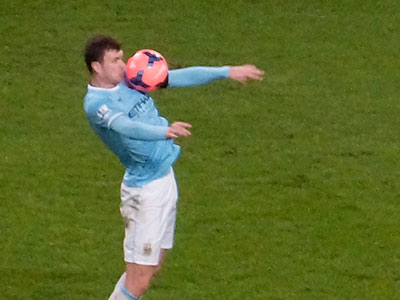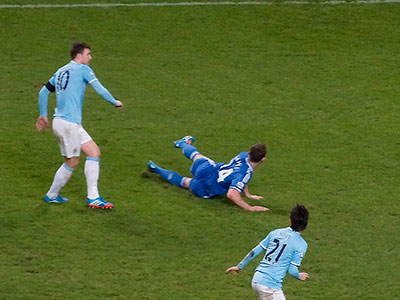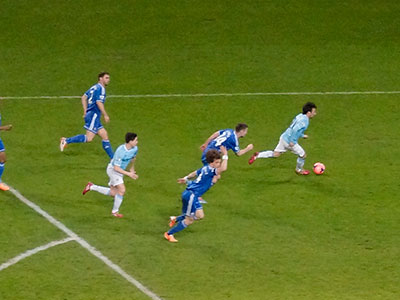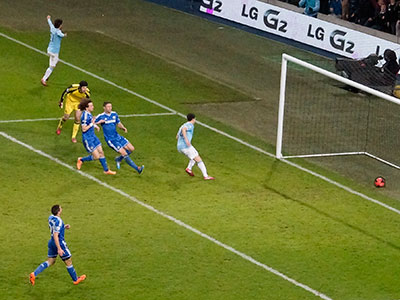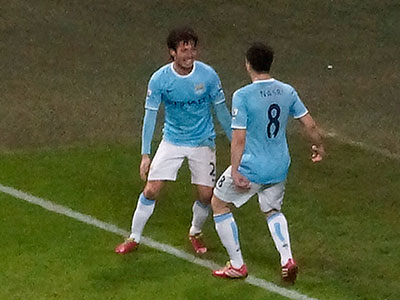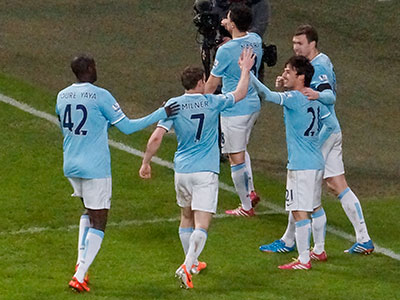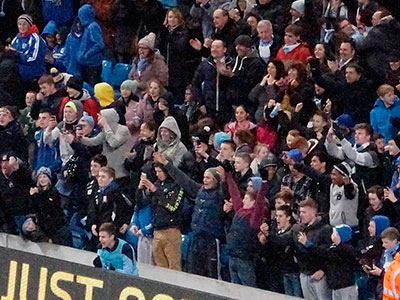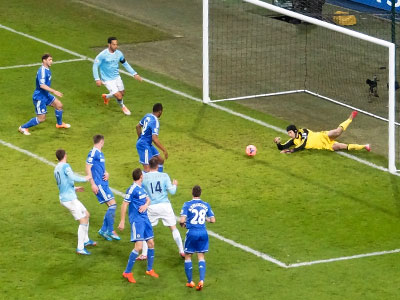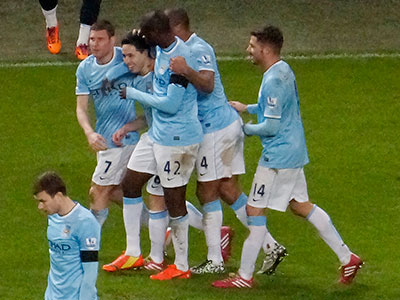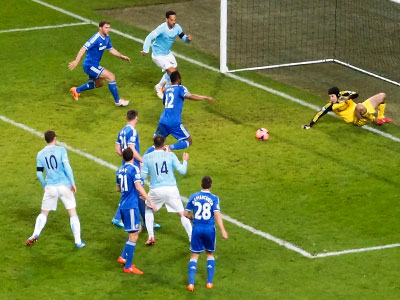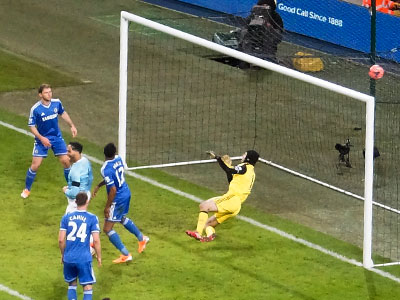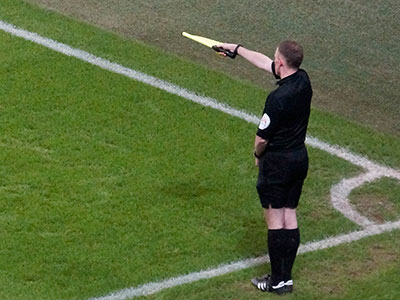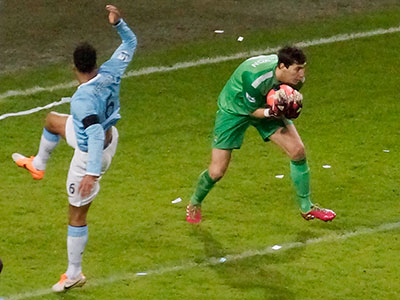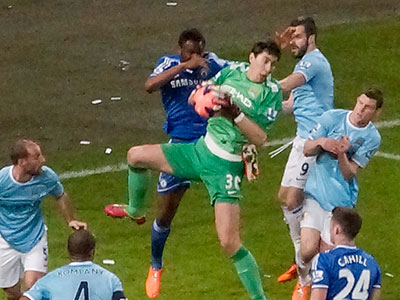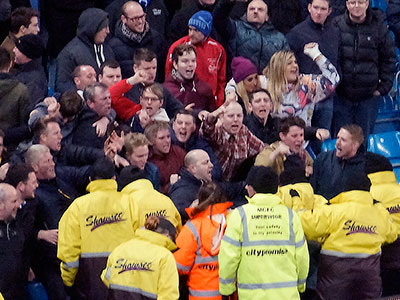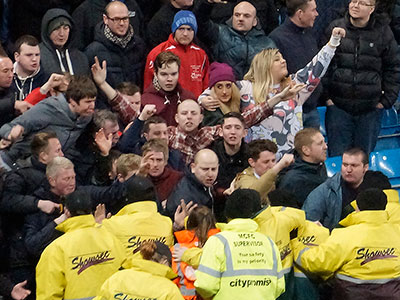 With Aguero and Fernandinho still injured it was good to see Nasri back on the bench. Lescott partnered Kompany at the back
Chelsea were well supported again
There was a minutes silence and applause for Tom Finney who passed away yesterday.
I have more on this in my Feb notes
HERE
Dangerman Willian well policed by Kompany
on 14 minutes Toure broke through and shot.....
...and such was the force of the shot......
..that Cech could only push the ball out and quick as a flash Jovetic was on to it and shot....
..but the ball hit the bar and went over it
a minute later City attacked again and Dzeko passed to Jovetic .......
....who shot through the legs of Azpilicueta towards the far post...
It hit the far post and went in - Glory be ! We were off the mark
It was just the start City needed and Jovetic was obviously delighted
...as were his team mates and the City fans who had a word or too for the Chelsea fans!
Referee Dowd has a word with City players
A rare Chelsea attack gives Pantilimon a problem
..but he manages to sort it out
At the other end Cech has to save from Dzeko
Cech manages to clear despite Luiz getting in the way
On 30 minutes Cech has to save again this time from Jovetic
On 38 minutes Kompany brings down Hazard and gets a yellow card at very close quarters!
Just before half time City almost scored again when a strong cross by Milner was just missed by Dzeko
Just before the interval Luiz gets booked for a foul on Toure and a certain manager is not pleased
Dzeko puts Luiz under pressure but both players end up in a heap!
On 56 minutes Jovetic tries to get past Luiz and pretends to be fouled by diving - so stupid and blatant - he got a yellow card . He was subbed shortly afterwards
Dzeko controls the ball with his chin but his shot is blocked by Cahill
After 66 minutes good linking between Silva and Nasri ends with a Silva cross being met by Nasri who scores easily.
City were two up and it looked like game over as the players celebrated
It was a well made goal and a great reward for Nasri on his return from injury
Following a corner City did get the ball into the net via Lescott.....
....but the linesman had his flag up for offside
Pantilimon did have to stop reading his book to make a couple of catches late on
a few of the Chelsea fans did a bit of stirring but CSI Eastlands were not called and so City move into the 6th round
Team

Pantilimon 6.5, Zabaleta 7.5, Kompany 8, Lescott 7.5, Clichy 7.5: Yaya Toure 7.5, Milner 7.5, Garcia 7.5, Silva 8 ( Navas), Jovetic 7.5 (Nasri 7.5), Dzeko 7.5 (Negredo)