City 2 West Ham U 1
December 3rd 2017 att.54,203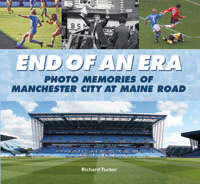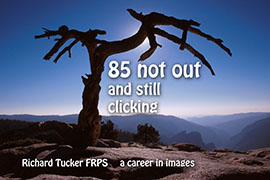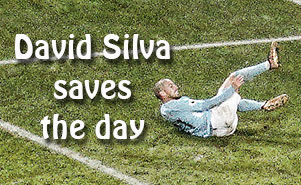 After the late late show against Southampton in mid-week we had another late show with yet another tough game - this time against West Ham who parked a couple of buses in the final third. They started wasting time at goal kicks very early on and it took a late winner by David Silva who scored at close range taking a great pass rom De Bruyne.
West Ham took a surprise lead just before half time with a header from Ogbonna following a corner. They missed a couple of chances and also managed to test Ederson a couple of times. Otamendi was the pick of the back four and he scored the equalizer as a centre forward!
City once again lacked the speed and intensity that have taken some defences apart but with visiting teams now defending in depth we will have to have plenty of patience. Though Silva and De Bruyne worked very hard there was a higher percentage of misplaced passes than usual. Aguero hardly had a look-in today and it was no surprise that Jesus came on at half time. The return of Sane gave City more width but the packed Hammers defence gave little room to create chances.
It was good to see Zabaleta back again and he was given a good welcome by the City fans. City have now won 13 league games in a row equaling the record in the Premiership held by Chelsea and Arsenal. A win at Old Trafford next week will give City the record and put them 11 points in front.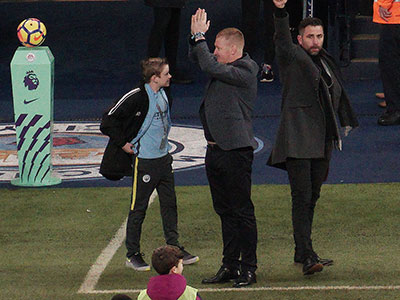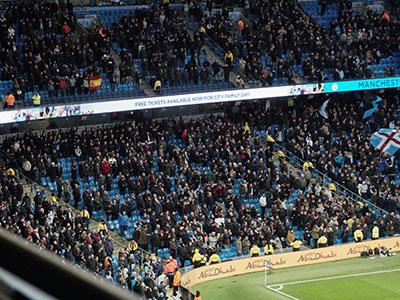 Ex City players Lomas and Horlock say hi to the fans
West Ham had good support considering their position in the league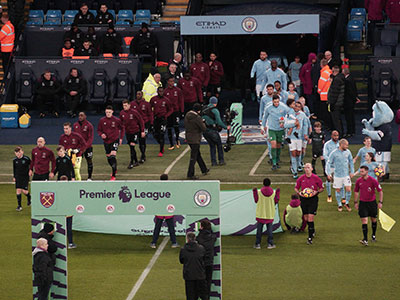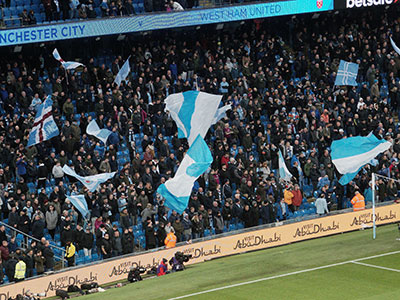 With the number of yellow cards looming City rested Fernandinho and Kompany bringing in Danilo and Mangala. Sane returned from an illness and Aguero was on his own up front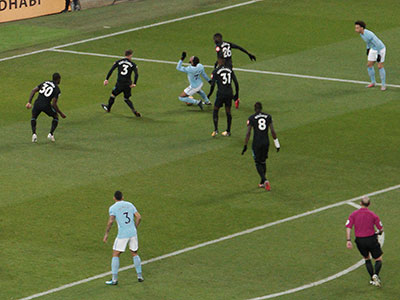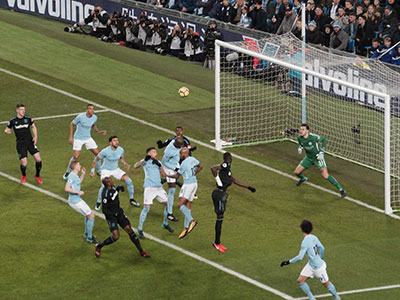 Sterling goes down very early on but it looks like referee Deans view is blocked
Danger for City at a corner as the header by Kouyate.....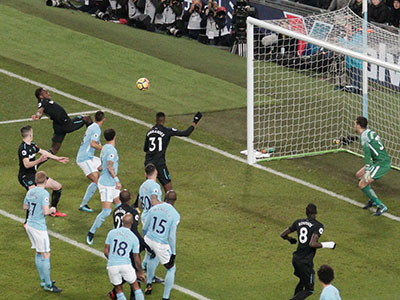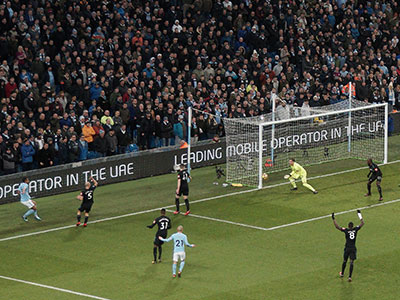 just fails to find the feet of Lanzini
A cross by Danilo is saved by Adrian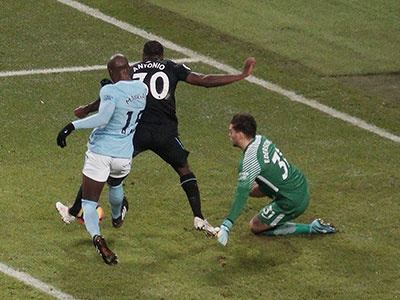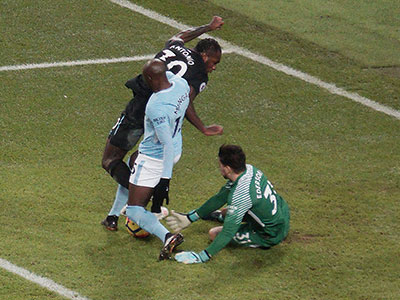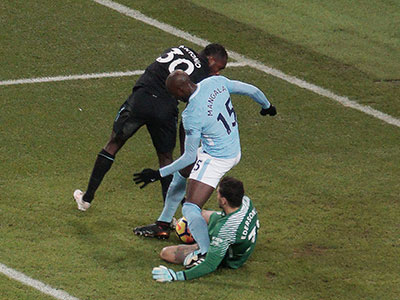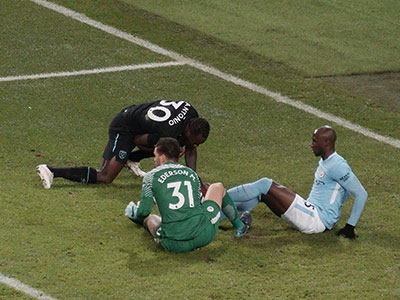 A battle between Antonio, Mangala and Ederson ends with the City keeper saving the situation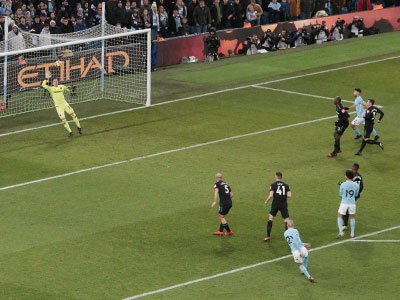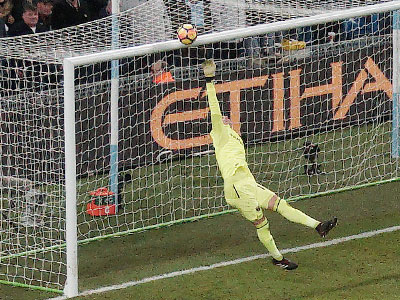 A good shot by Silva is deflected and Adrian makes a good save tipping the ball over the bar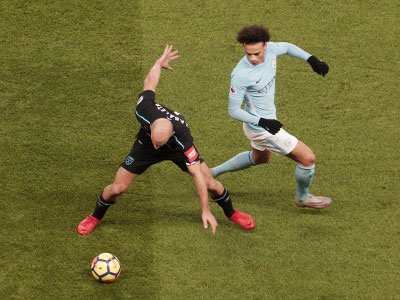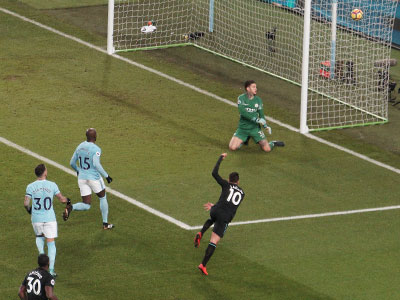 Ederson saves well from Lanzini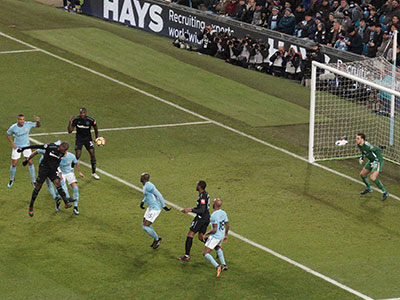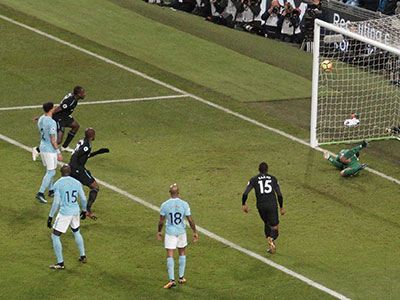 Just before half time West Ham get a corner and from a cross by Cresswell Ogbonna heads down past Ederson to give West Ham the lead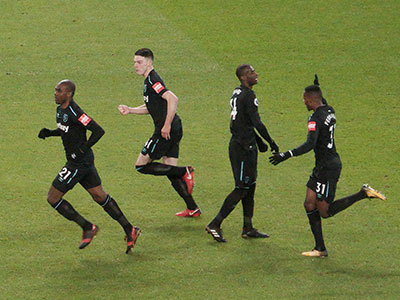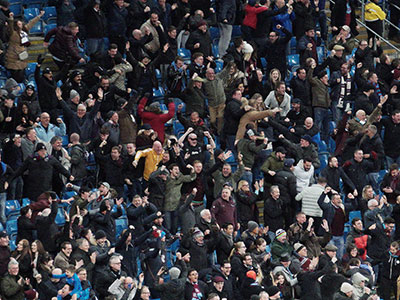 Well we were not expecting that. Hoping for a comfortable lead City were a goal down -
I don't believe it!!!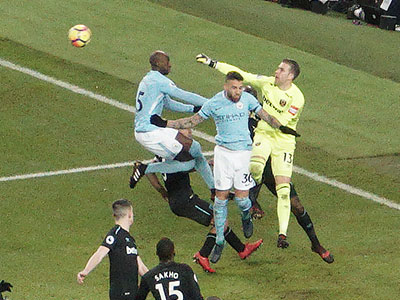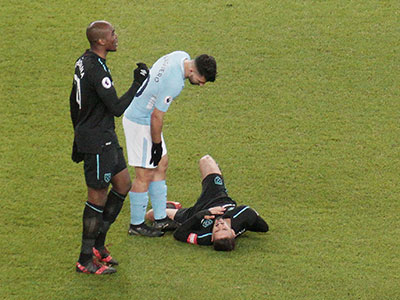 Aguero checks to see what damage the secret sniper has done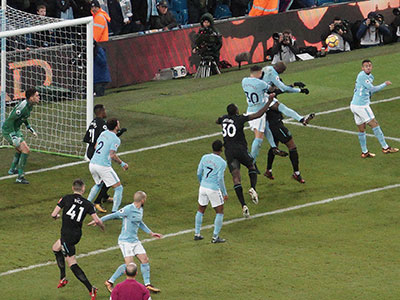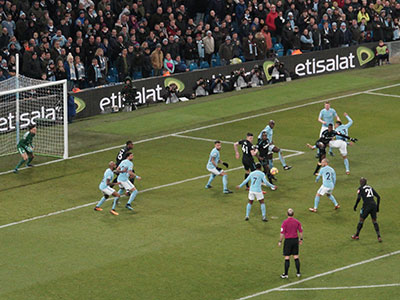 City manage to clear a couple of corners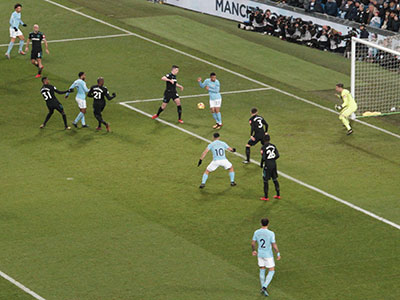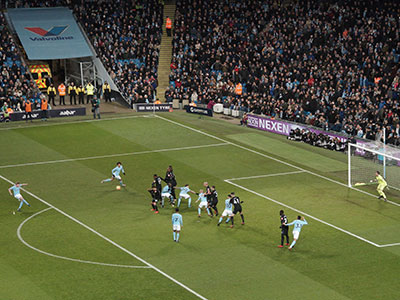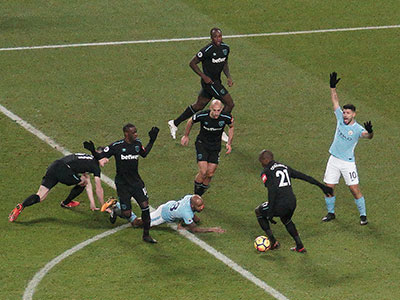 A shot by Sterling is blocked
Delph is brought down on the edge of the area
Adrian saves the free kick taken by De Bruyne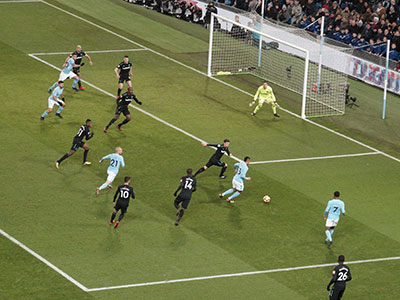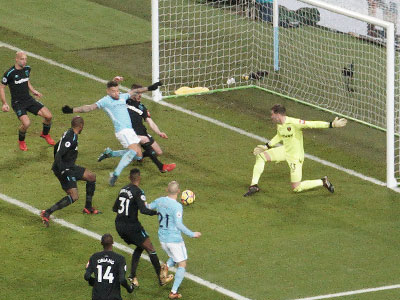 Following the corner Jesus crosses and Otamendi rushes in.........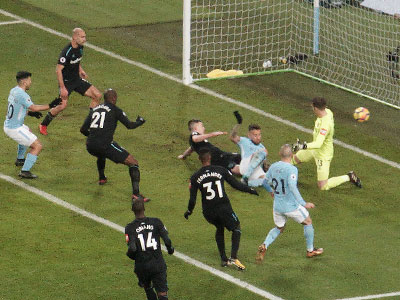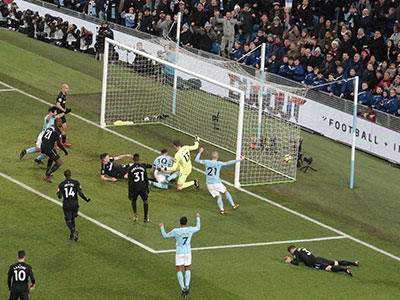 ...and he manages to get the ball over the line and it's one all - Phew!!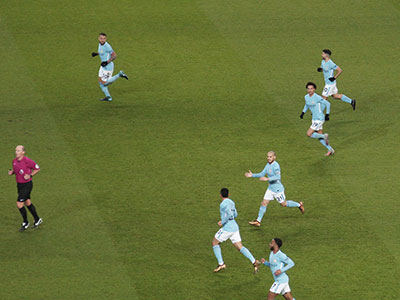 City fans have something to cheer about and the City players rush back - no time to celebrate - we want more!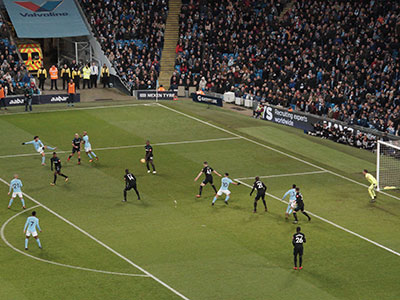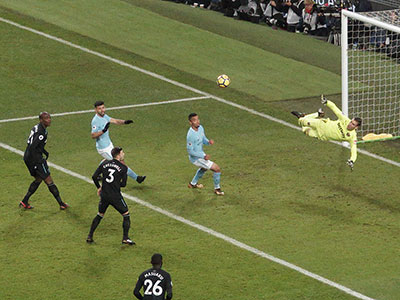 A shot from Sane is saved by Adrian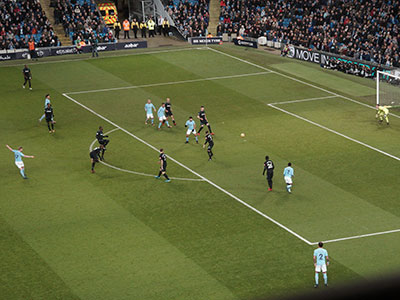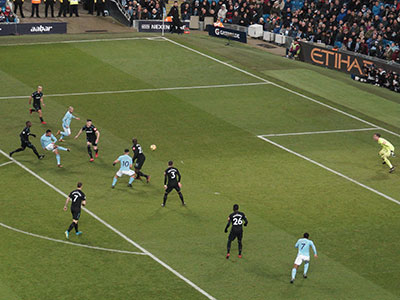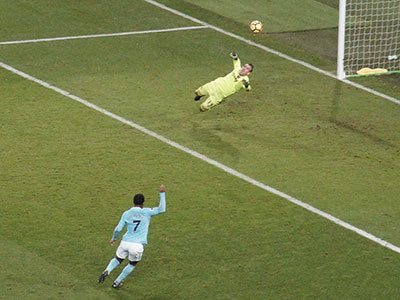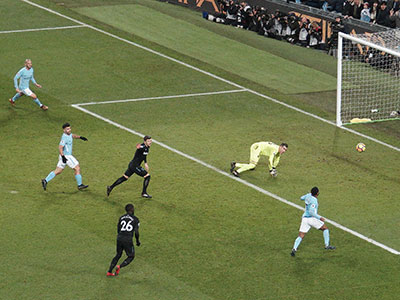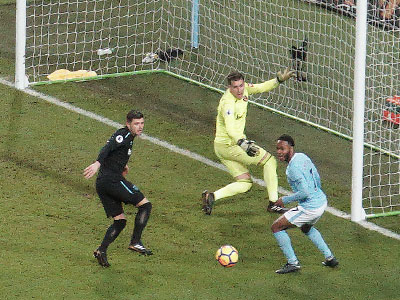 Yet another save by Adrian
Kevin has a blast but straight at the keeper
A shot by Jesus is well saved by Adrian and the ball comes out towards Sterling.....
..but alas the chance goes begging and it's still one all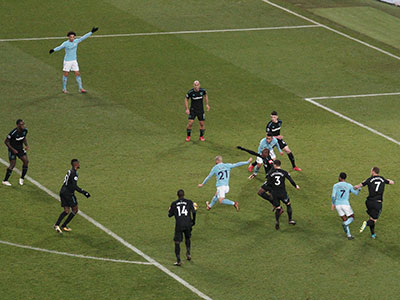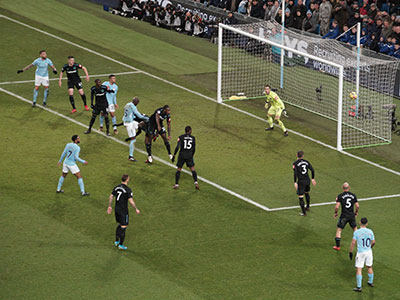 A shot by Silva is blocked
Still no luck for City at this corner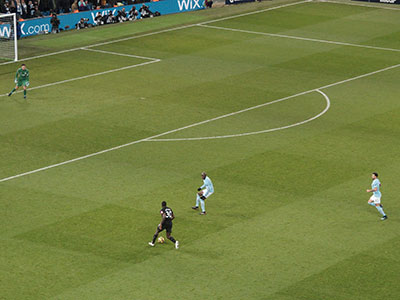 West Ham have a break and Ederson has to save from Antonio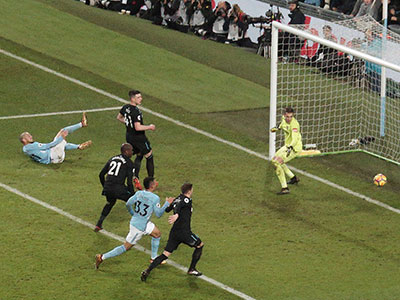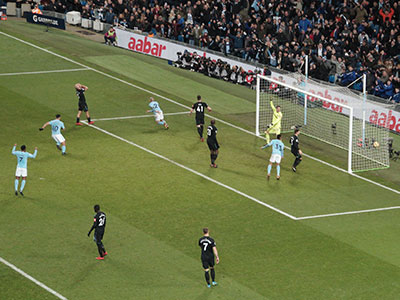 On 83 minutes we are saved! Silva manages to get onto the end of a great pass by De Bruyne and volley past Adrian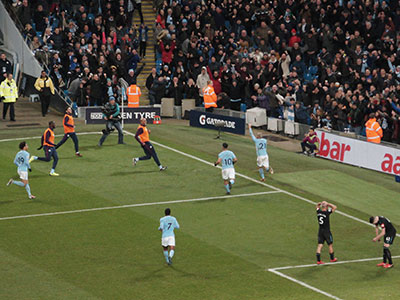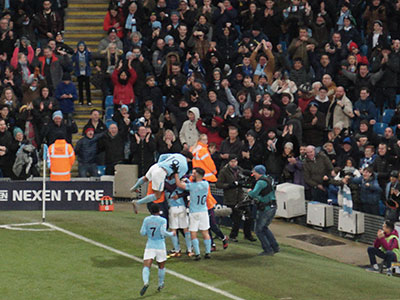 The City subs run over to celebrate with the team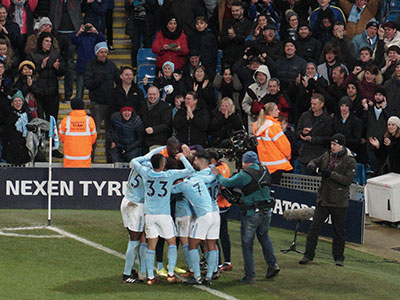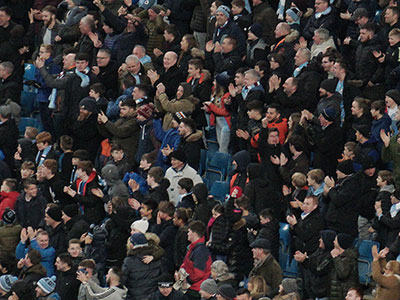 It's time to celebrate at last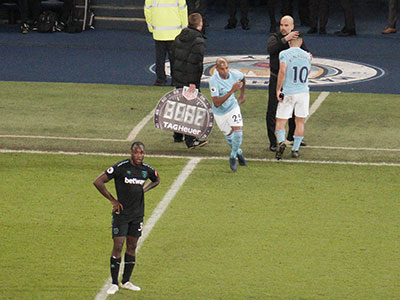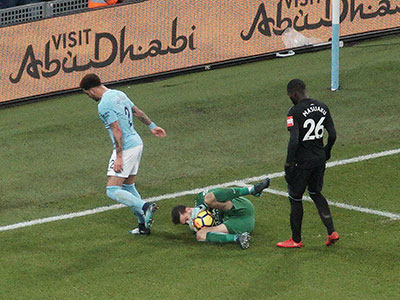 Fernandinho comes on for Aguero for the final minutes
Ederson has some more work to do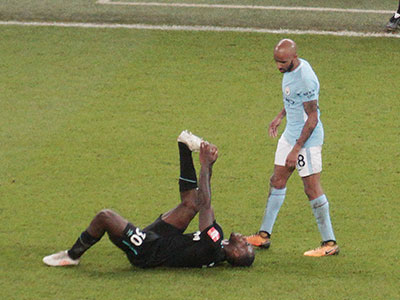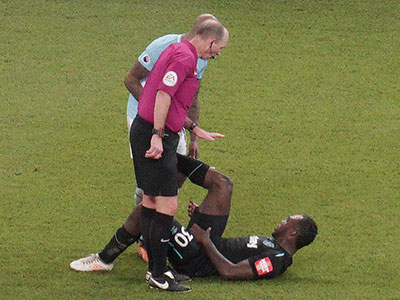 Oh dear Antonio has cramp and referee Mike Dean checks that it is not the secret sniper at work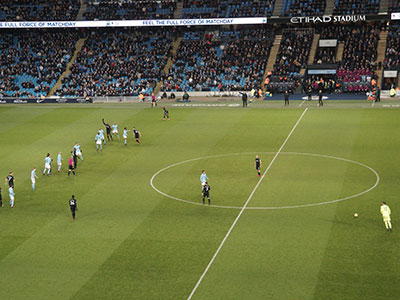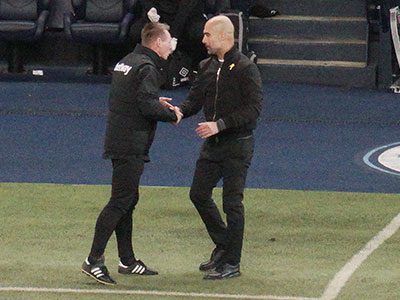 95 minutes and a free kick to West Ham but it is cleared and the whistle goes to end a tough game
Pep shakes the hand of Stuart Pearce the ex City player and manager
Ederson 7.5: Walker 6.5, Otamendi 7.5, Mangala 6.5, Danilo 6 (Jesus 7.5): Delph 7,
De Bruyne 7.5, Silva 8, Sterling 7, Sane 7 ( B Silva) Aguero 6 (Fernandinho)