City 1 Celtic 1
Champions League
December 6th 2016 att 51,297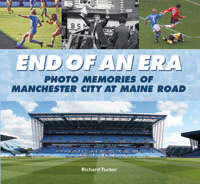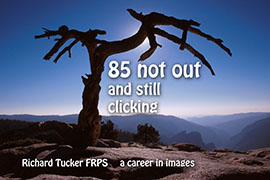 Not the most memorable of games with so little to play for in this final group match. It was almost a City second team that turned out and but for two good goals in the first half there was little to enthuse about. Celtic took a shock lead when a very good individual effort by on loan Roberts after just four minutes shook City fans. It was Roberts' third appearance at the Etihad playing for 3 clubs - Fulham, City and now Celtic!
However it did not take long for City to strike back as a few minutes later Iheanacho crashed in the equalizer following a good pass from Nolito.
It was good to see Maffeo and Adarabioyo playing but strange to see Zabaleta playing in midfield. Sane had the odd moment but appears to lack confidence. Caballero made the odd save and didn't let the side down. With the four match suspension of Aguero it looks like Iheanacho is going to have a good run up front and hopefully add to his goal tally.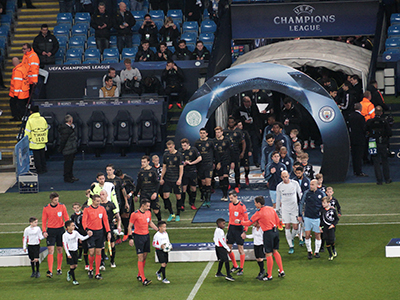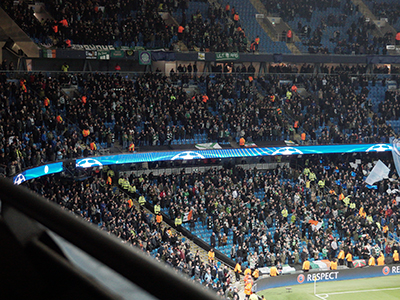 City made nine changes from the Chelsea game and many first team players were rested.
Lots of support for Celtic - noisy too!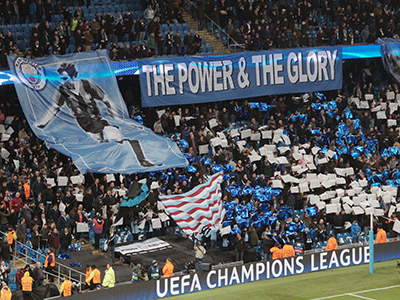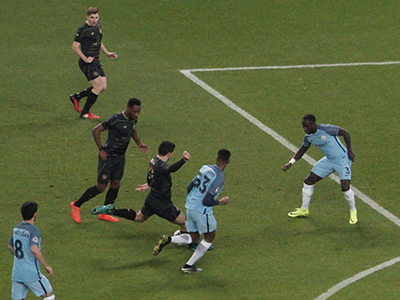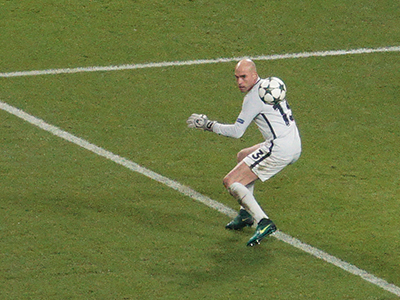 City fans were out in force too
An early chance for Rogic .....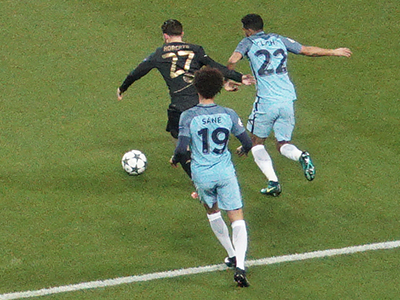 After just 4 minutes Roberts takes a pass from Lustig and cuts inside...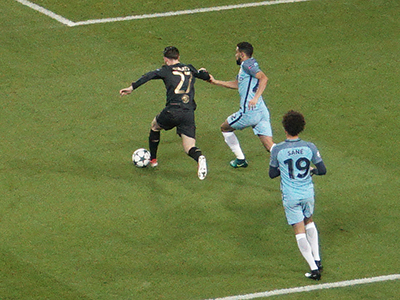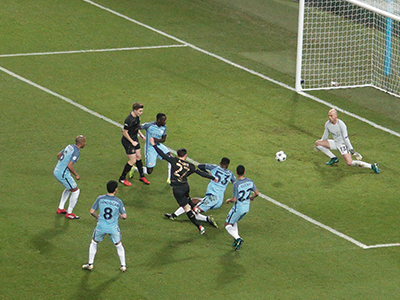 He beats several players and shoots past Caballero......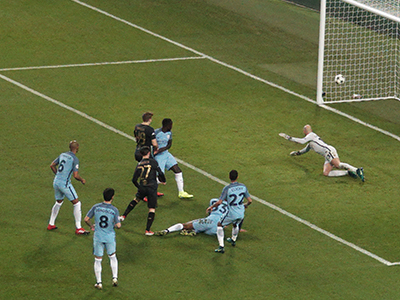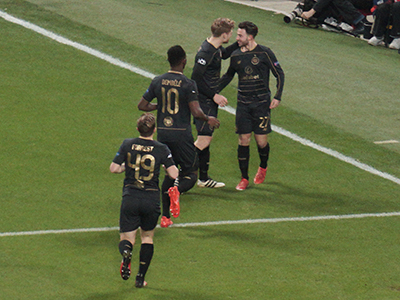 ...into the back of the net and Celtic are a goal up - Oh dear!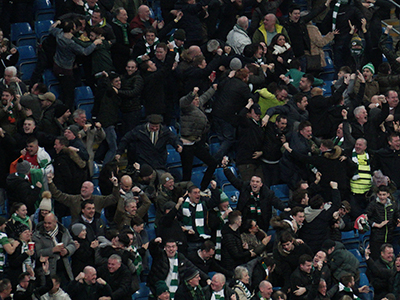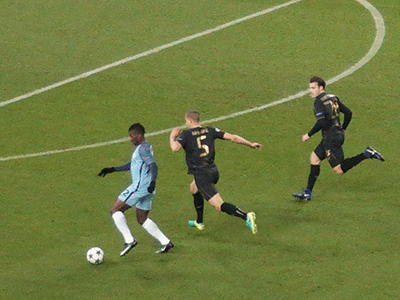 The Celtic fans go mad for a few minutes but not for long as Iheanacho takes a great pass from Nolito .....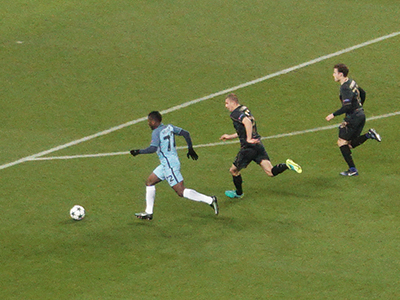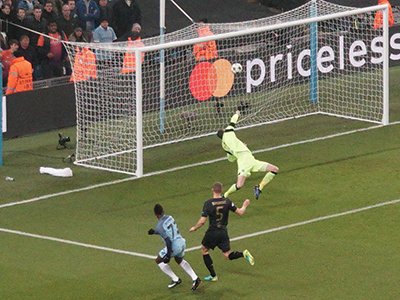 ......and ends up crashing the ball past Gordon for the equalizer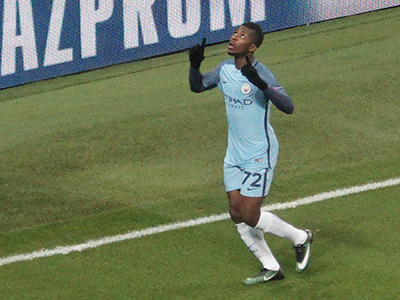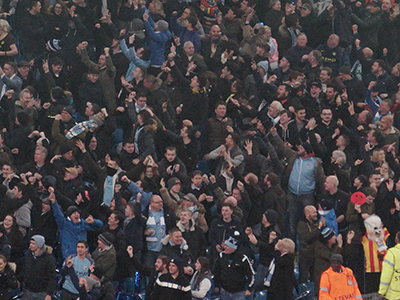 Iheanacho does his thing and it's the turn of the City fans to celebrate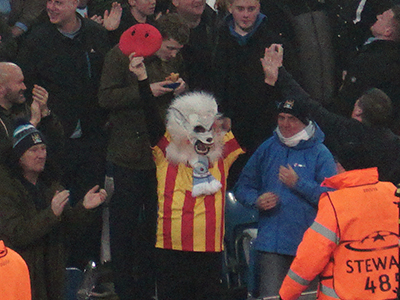 How on earth did this strange creature get past all the extra security!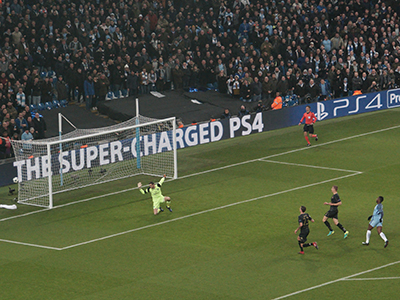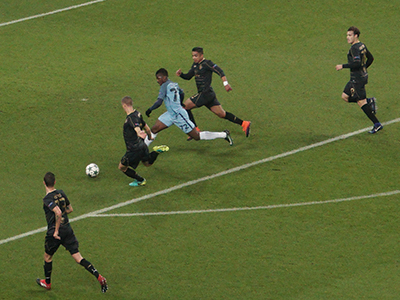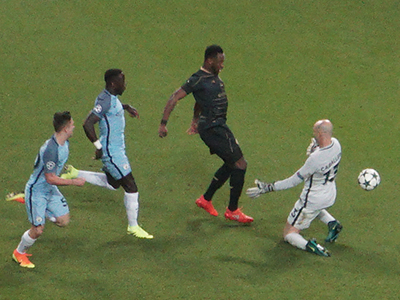 Another Iheanacho effort goes wide
a late tackle foils Iheanacho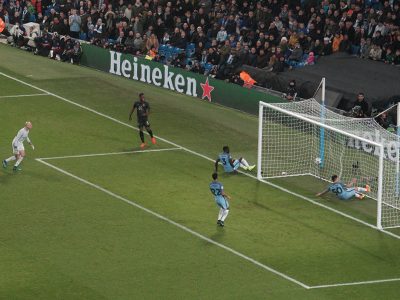 At the other end a Dembele effort ends up hitting the side netting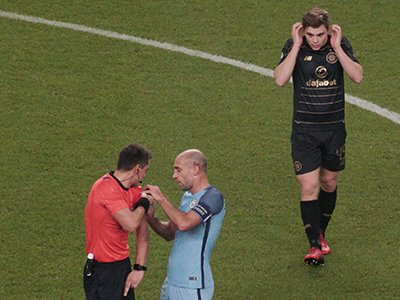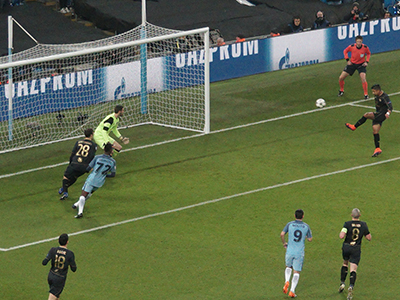 Zabaleta helps the referee out and Forrest tries to listen to Radio One on his secret headphones!
Izaguirre almost scores an own goal as he clears the cross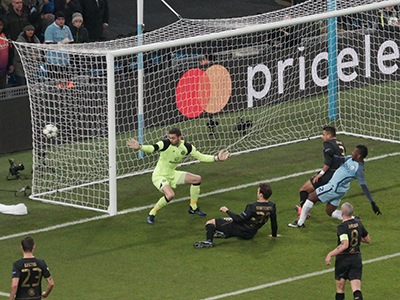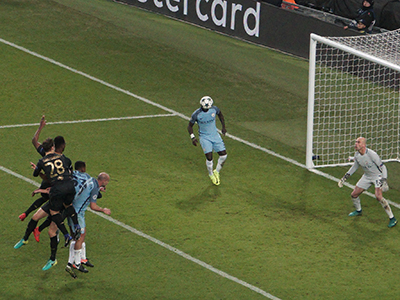 A Dembele header is saved by Caballero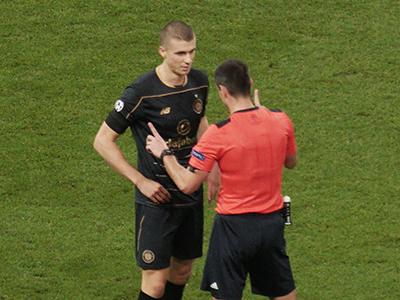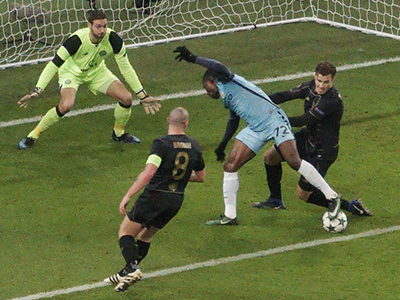 It's lecture time for a Celtic player
Iheanacho in the danger area once more.....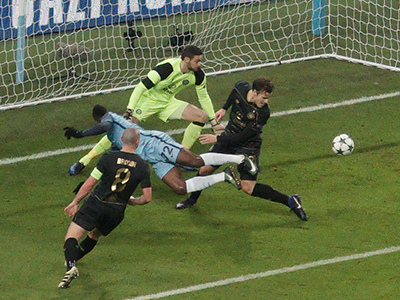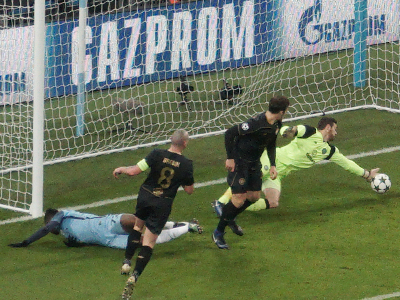 ...and he manages to get on a shot but the keeper saves and the ball is cleared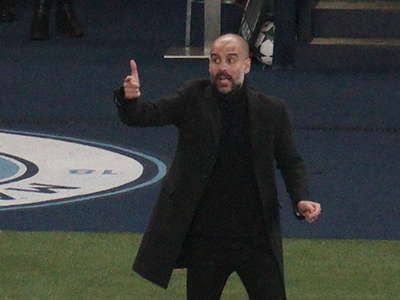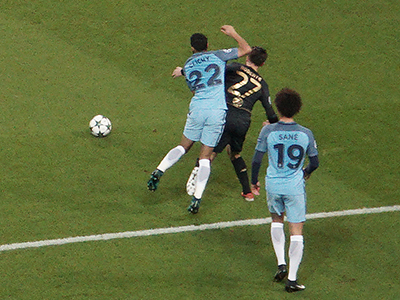 Clichy and Roberts tangle and Celtic claim a penalty....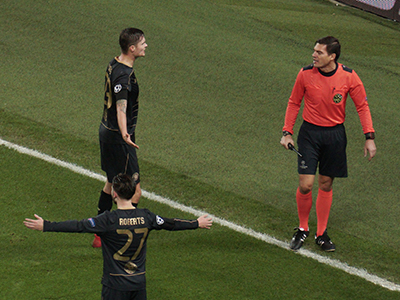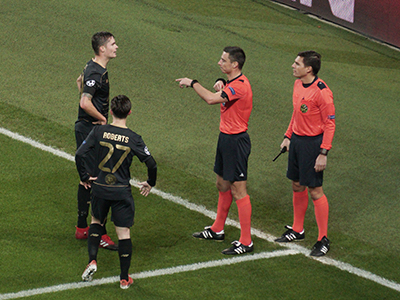 Lustig has a go at the official on the line and ends up getting booked.
He should know those officials on the line never give decisions!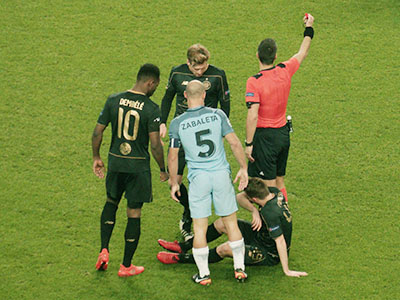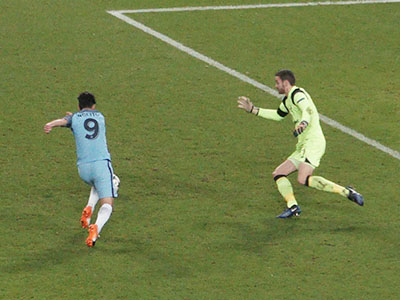 James Forest is injured early in the 2nd half and is subbed
Nolito has a chance but is offside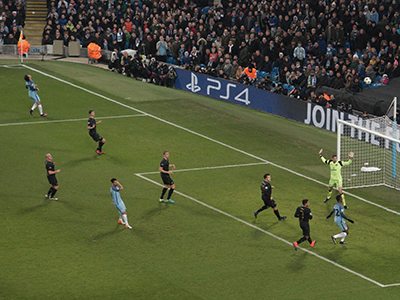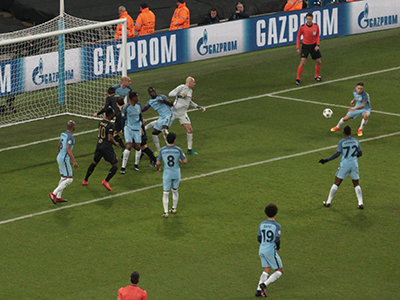 City clear a Celtic corner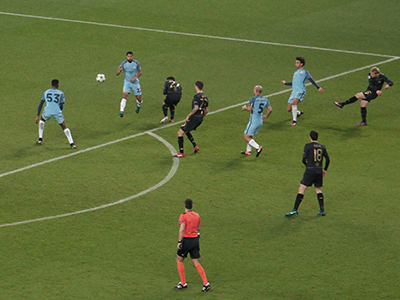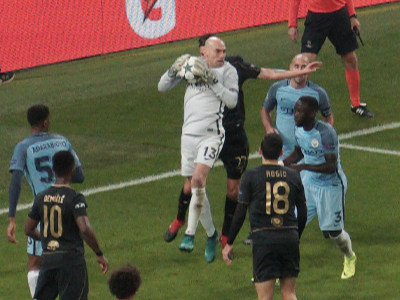 A shot by Mackay-Steven is saved
Caballero catches a corner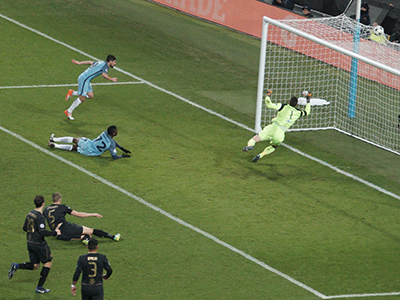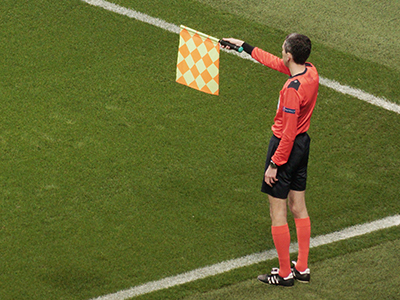 City score again but guess what - it's offside!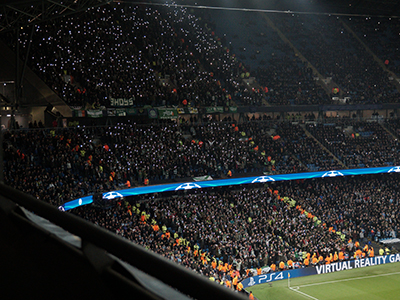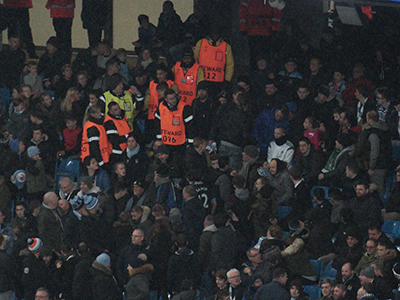 The phone lights go on and there is the odd incident in the crowd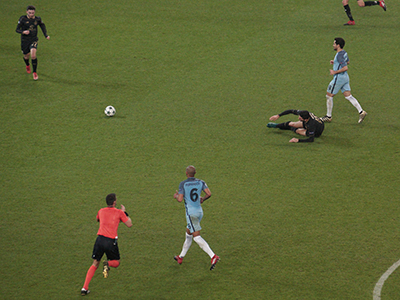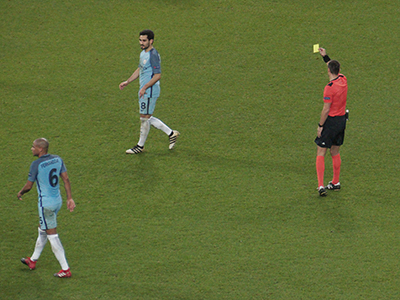 Gundogan fouls Rogic and gets a yellow card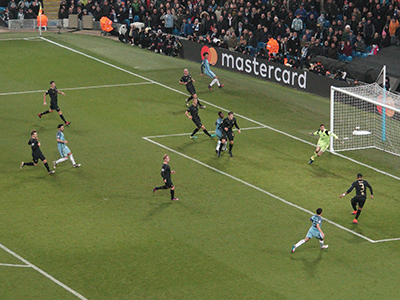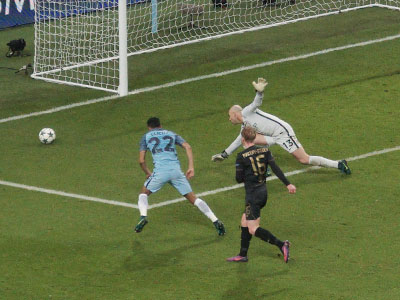 another City attack is foiled
Caballero saves from Mackay-Steven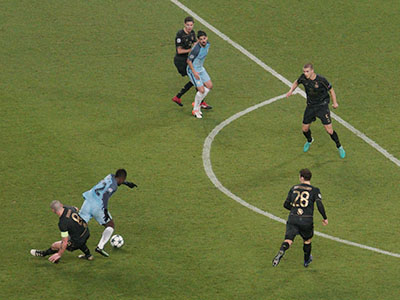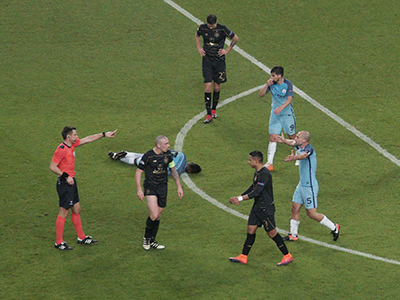 Iheanacho is brought down and Brown gets a yellow card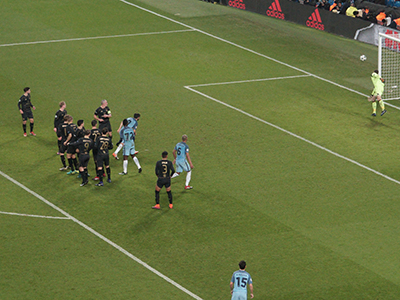 The free kick taken by Sane goes just wide
Sane on the attack again.....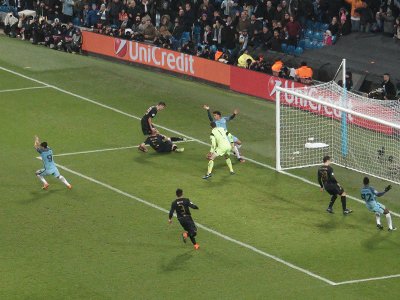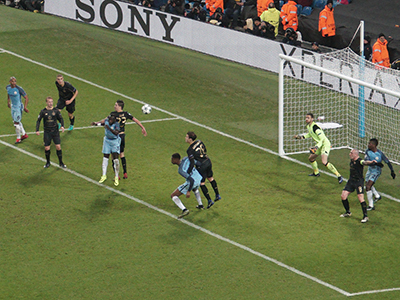 ....and City appeal for a penalty but a corner is given and the game ends in a draw shortly after
Caballero 7: Sagna 6.5, Adarabioyo 6.5 Clichy 5: Maffeo 6.5 ( Navas 6.5) , Zabaleta 7, Fernando 7, Gundogan 6.5, Nolito 7, Sane 7, Iheanacho 7.5