City 1 Middlesbrough 1
November 5th 2016 54,294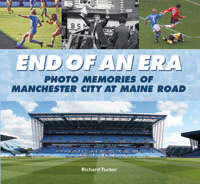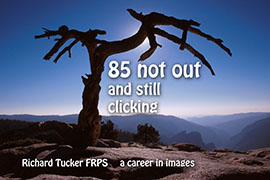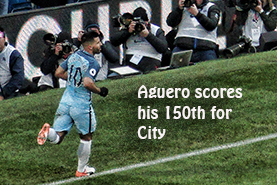 If there was ever a game to forget it was this one. After the epic display by City against Barcelona this was so disappointing. We had over 70% of the play against a Middlesbrough side that certainly in the first half parked several buses in front of goal!.Their ex Barcelona keeper Valdes made some good saves and City missed some good chances too but when Aguero scored from a great pass from De Bruyne we thought it would only be a matter of time before we added to the half time score. But alas it was not to be and in the second half Middlesbrough decided to attack a little more and just as extra time started a great cross from the left by Friend ended with a good header by De Roon to equalize for the visitors.
It was good to see Negredo - the beast- again and although he was on his own up front for most of the game he nearly scored the goal of the season when a City error in midfield left Negredo with the ball and Bravo well outside the penalty area. The beast shot from the half way line and Bravo had to rush back and only just pushed the ball over the bar for a corner. Silva played well for City as did De Bruyne despite having to play wide for the first half. We did vary some of the corners and there was the odd shot from outside the box but this is the third home league game on the trot ending in one all! It was a very poor second half by City.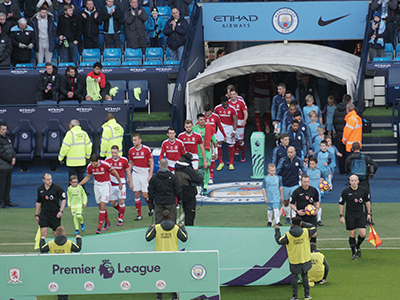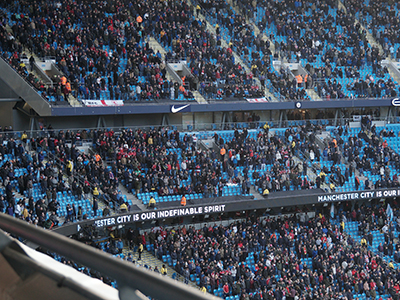 City were missing Sterling - Navas taking his place on the wing. Kolarov and Stones were in central defence -Kompany on the bench
Middlesbrough had excellent support as usual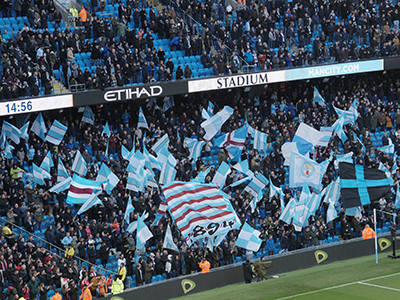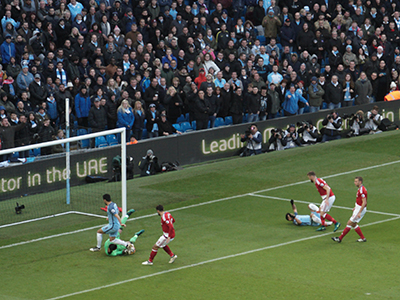 The flags were out in force in the South Stand
City were soon on the attack and Valdes had work to do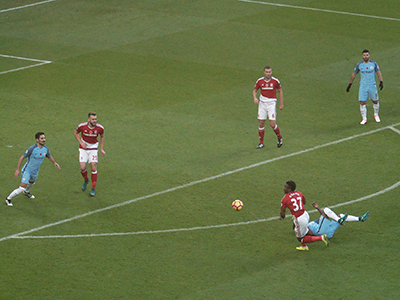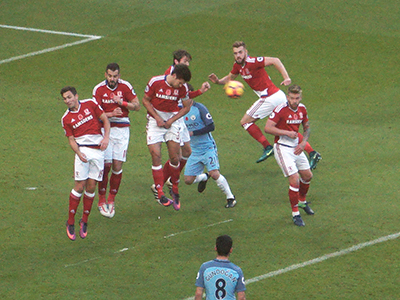 Traore brings down Fernandinho but the free kick taken by De Bruyne is blocked by the wall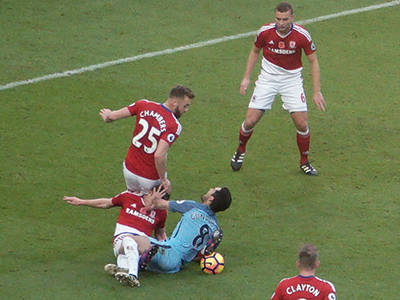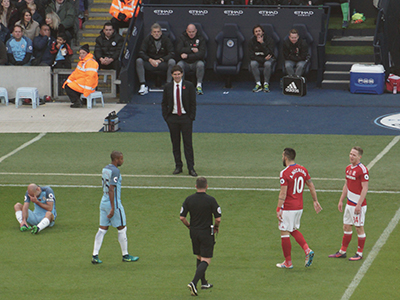 Forshaw is booked for a foul on Zabaleta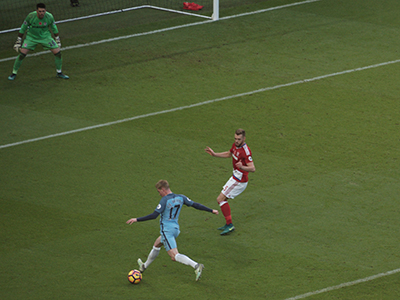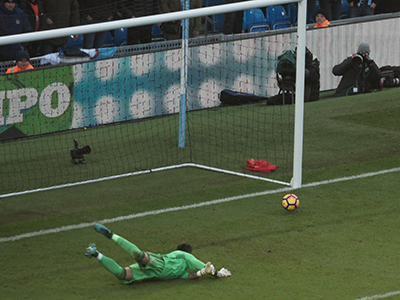 De Bruyne has a chance but his shot goes just wide of the far post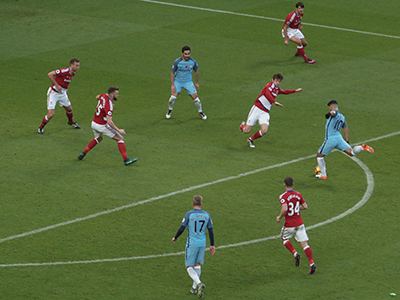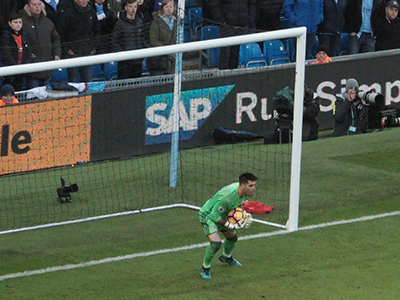 Then its Aguero's turn to have a go but he shoots right at the keeper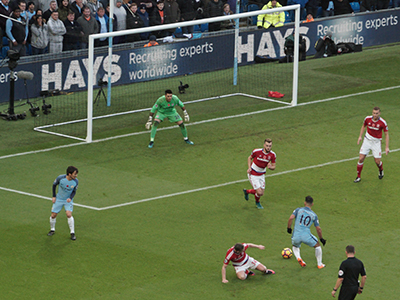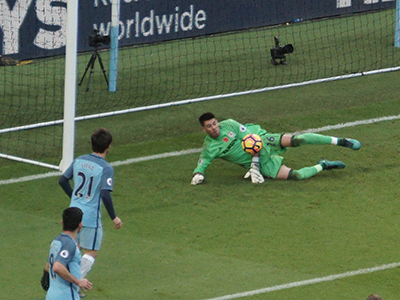 Just after the half hour Aguero has a shot saved.....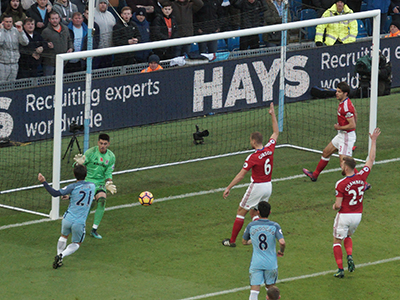 ...eventually the ball gets to Silva but he is offside
Stones heads wide at a corner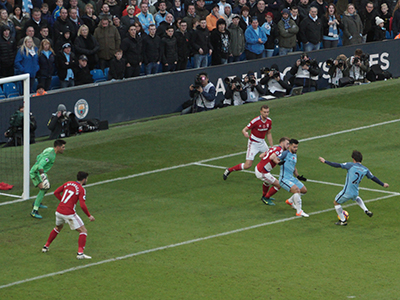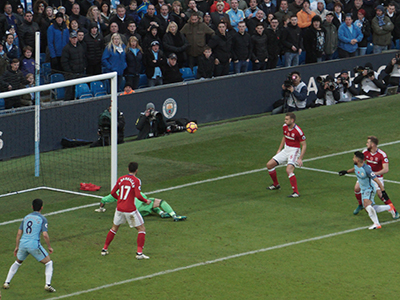 On 35 minutes Silva has a good chance but his shot is well saved by Valdes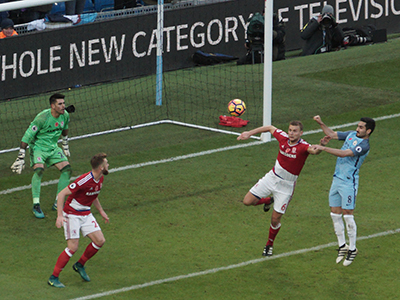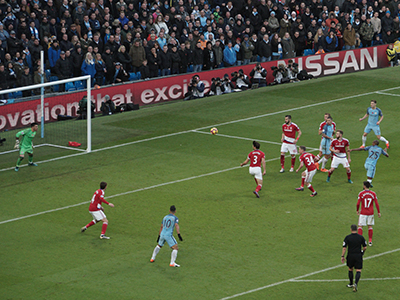 Middlesbrough clear again
A Fernandinho header is saved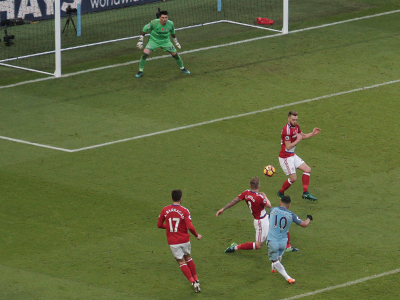 37 minutes on the clock and Valdes easily saves an effort by Aguero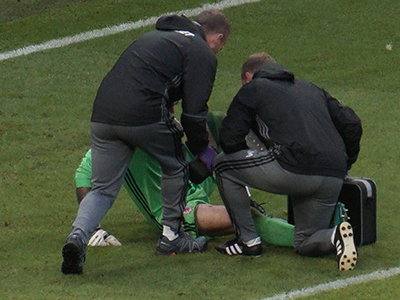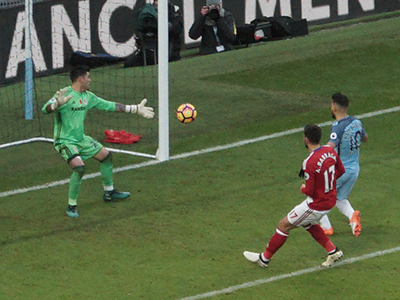 Valdes has to get some treatment for a cut leg
Just before half time a great ball from De Bruyne finds Aguero prodding the ball home........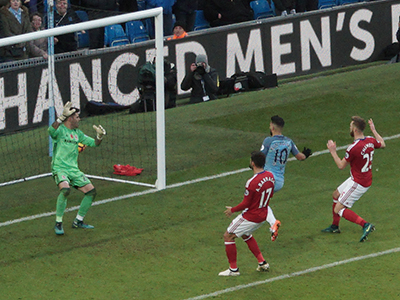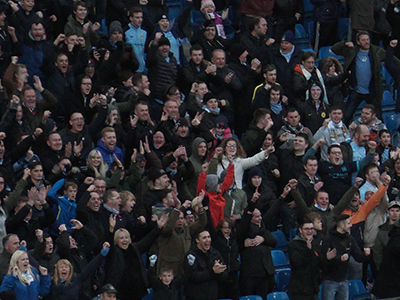 It's his 8th league goal of the season and his 150th for City in all games and the City fans celebrate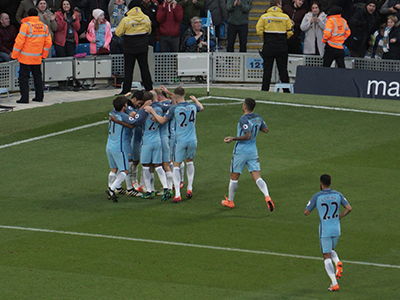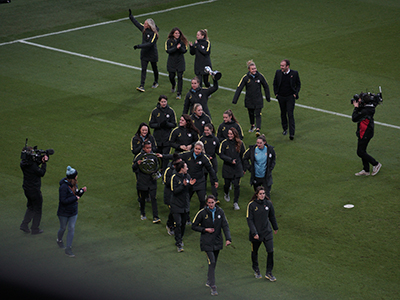 The City players congratulate the scorer
During half time the City women's team show off their trophies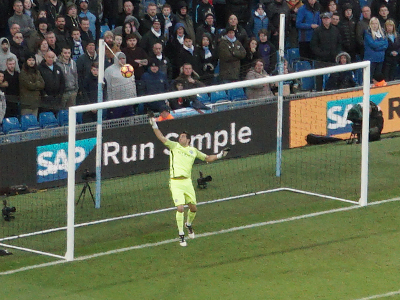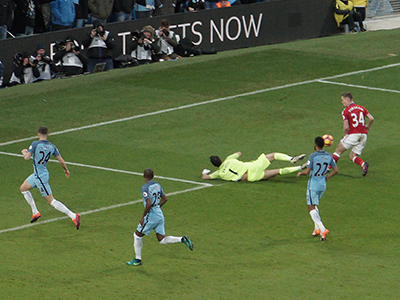 Bravo tips Negredo's long shot over the bar
He is in action again saving well from Forshaw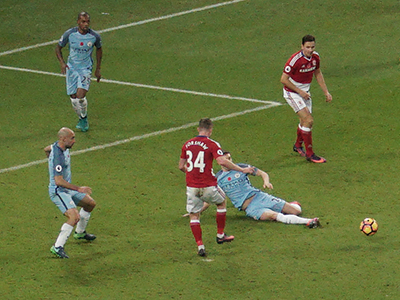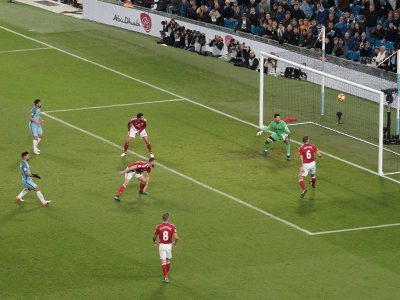 Stones clears a Middlesbrough attack
Aguero shoots well over the bar from a good position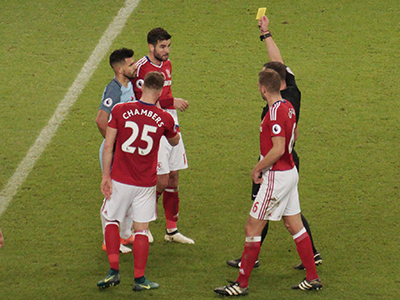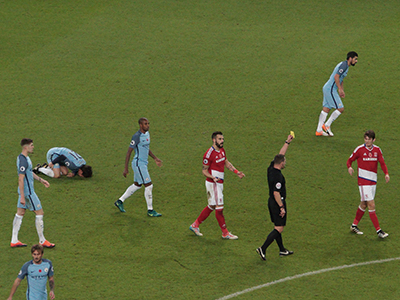 Aguero gets a yellow card and is subbed a couple of minutes later
De Roon gets a yellow for a foul on Silva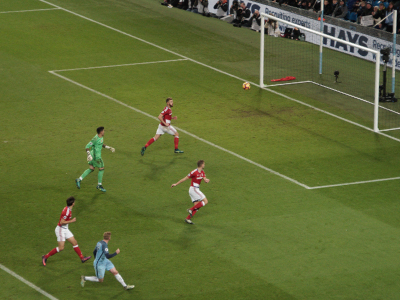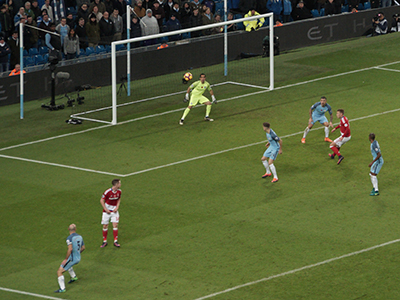 With Valdes out of goal De Bruyne shoots over
On 91 minutes a cross from Friend.........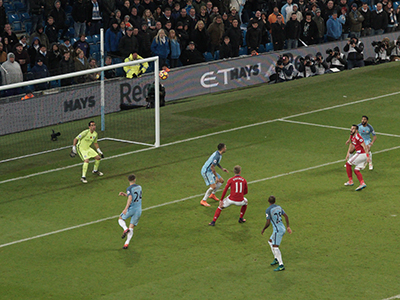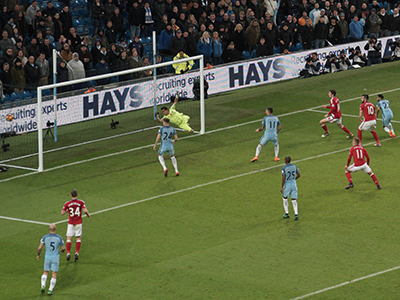 .......heads towards Negredo but in rushes Marten de Roon to head past Bravo to equalize for Middlesbrough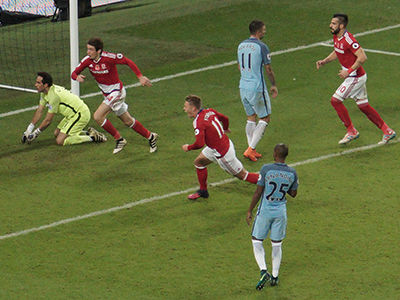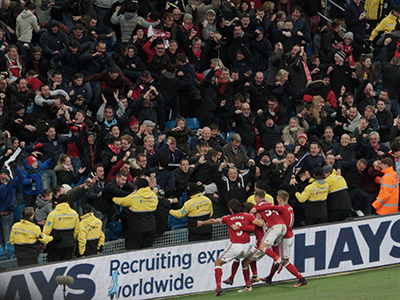 So City are done at the death once more on a frustrating cold afternoon and Middlesbrough fans go home happy with a point
team
Bravo 7: Zabaleta 7, Stones 7, Kolarov 7, Clichy 7: Fernandinho 7, Gundogan 7 (Nolito) , Navas 7.5 (Garcia) , Silva 7.5, De Bruyne 7.5, Aguero 7 (Iheanacho )