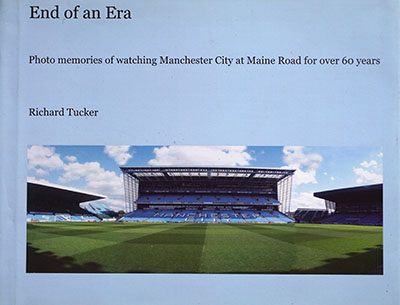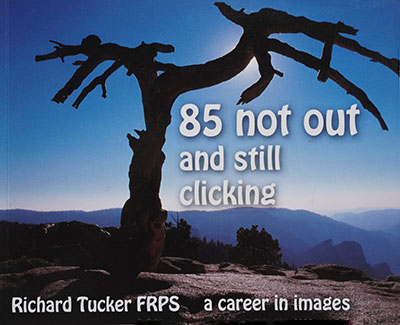 The 'End of an Era' was publishd by Halsgrove in 2011 and covered my photo memories of Man City at Maine Road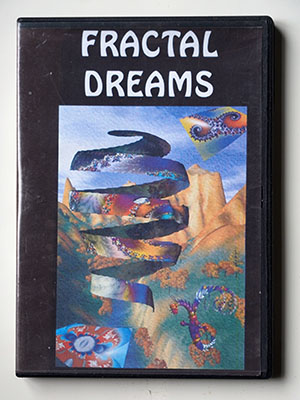 The above book was published by Blurb
I also provided the images and did the video for a track - 'All roads lead to Eastlands' a music album by
The Dandelion Clocks in 2006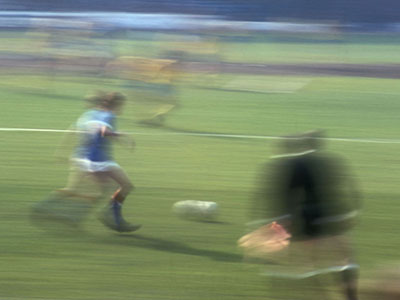 The video Fractal Dreams was published in 1995 by Duet.

As I move into the 90's I thought I would concentrate a bit on the umpteen special memories I have had over the past 90 years!
The list will not be in any special order
Incidentally the pic used for the above title was a picture I did aged 7 in May 1937
It was probably done to celebrate the coronation of George VI and Elizabeth on May 12th .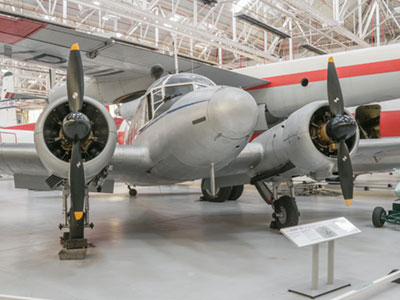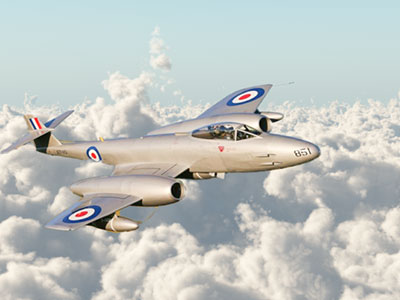 Having been called up for National Service in 1951 I was selected to go onto a Fighter Control course at RAF Middle Wallop.
As well as learning how to control aircraft by looking at moving dots on a monitor we also went airborne on Avro Anson aircraft to understand the other side of controlling.
On one occasion our Polish pilot gave me the chance of actually flying the aircraft for a short while - what a moment!
I was so excited that when we landed - before we actually came to a standstill I accidentally ejected the cabin door!
to quote Dads Army - you stupid boy!
After qualifying as a Fighter Controller my first posting was at RAF Seaton Snook in 1952 and I lived nearby at RAF Thornaby.
During this time I once went airborne in a Gloster Meteor two seater jet fighter. It was the first and only time I had to wear a parachute
Wow -the experience was amazing and in no time at all we were up near Edinburgh.
A never to forget day!
Little did I realize that many years later while working for the Army I would be flying in several different helicopters - more later.
Flying High in 1951 and 1956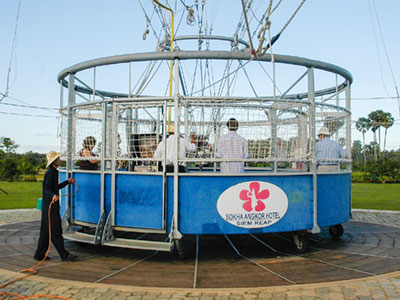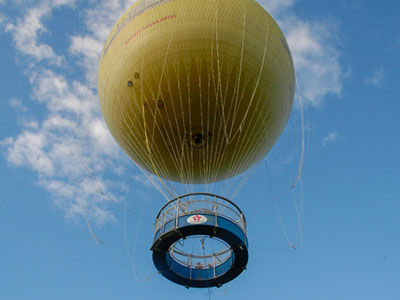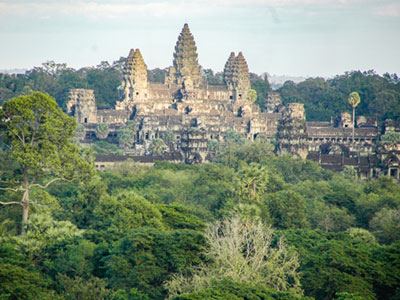 During a visit to Cambodia in 2005 I had my very first and only balloon flight - we did not have parachutes!
The main view was of the famous Angkor Wat - a World Heritage Site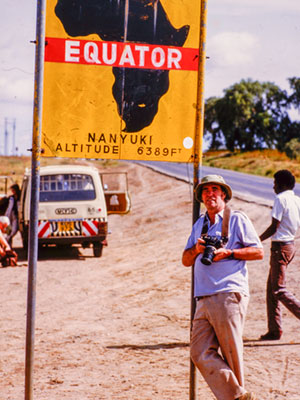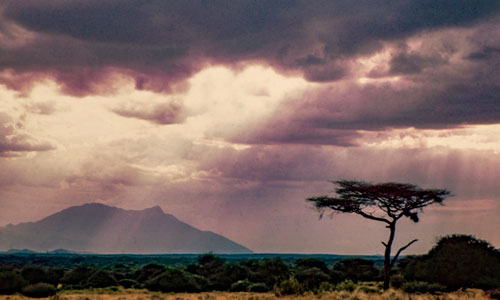 In 1985 I visited Kenya and one of the places visited was Nanyuki - near to Mount Kenya - and as it was near the equator I just had to stand on the equator itself.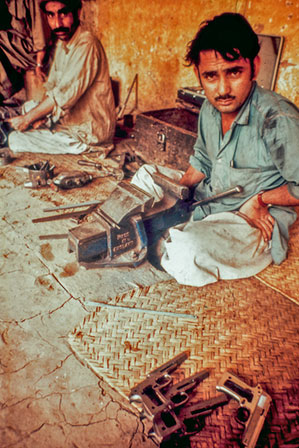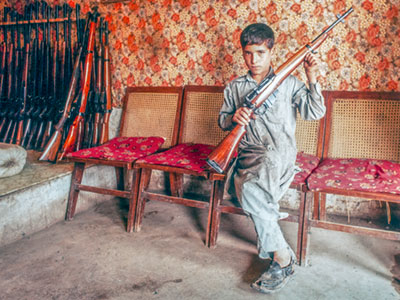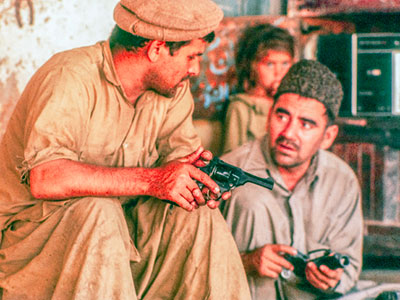 In 1976 I visited Pakistan to do a presentation to the Tourist Office.
During the visit I took the opportunity to visit the Khyber Pass and a small village - Darra Adamkhel about 25 miles from Peshawar.
This tribal village is home to many gunsmiths and you could see all kinds of weapons being made in the side streets. They are all hand made. I had to be very careful when taking pictures as at that time there were not many European visitors.
Another first on this trip was the loss of my suitcase ! Apparently the handle was broken in UK and only got it back in the final days in Karachi!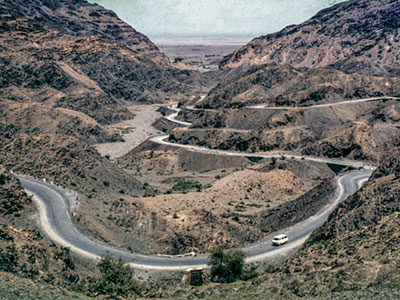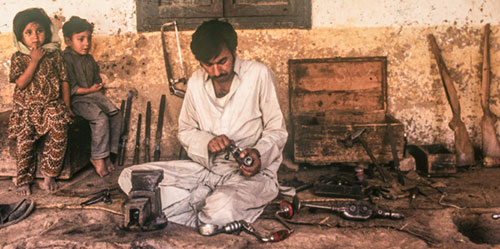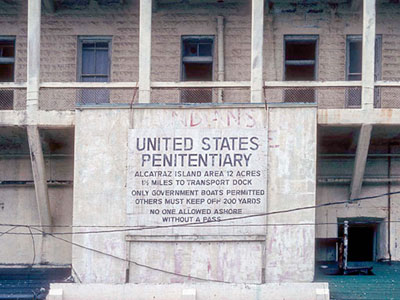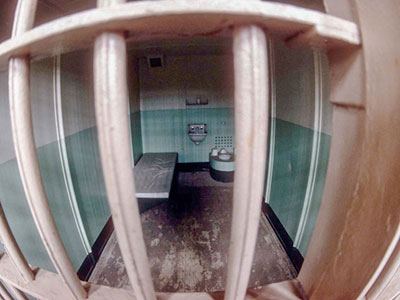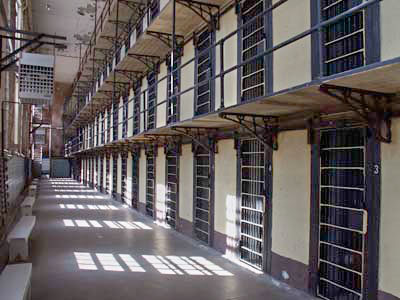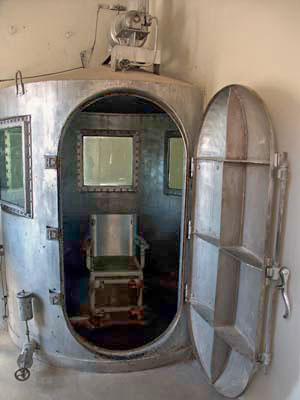 It was in 1983 that I was in a USA prison - as a visitor of course! Having arrived in San Francisco I could not resist going to Alcatraz and I did have the experience of being locked in a dark cell for a few minutes! It is a major tourist attraction.
In 2002 I visited another prison which was in Rawlings in Wyoming . It had only closed in 1981 and on the right you can see the gas chamber which replaced hanging in 1937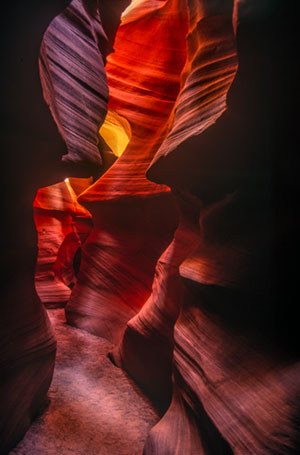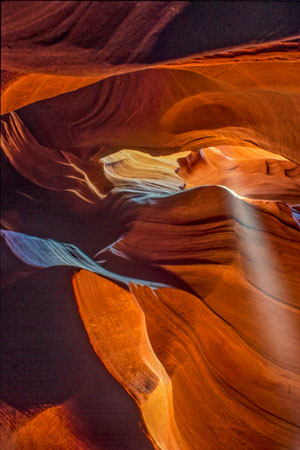 Antelope Canyon is an area in Arizona I have visited several times. It is just east of Page and is one of the few places that you can get the best pics at noon when the sun is overhead and you can capture the beams of light coming through the slots.. There are two areas both in Navaho territory .It can be dangerous too in Lower Antelope as people have been killed when there have been flash floods. The last was in 1997. I have been there 3 times -1998, 2002 and 2008.
One one occasion I was given a lift back to my hotel by a Navaho Indian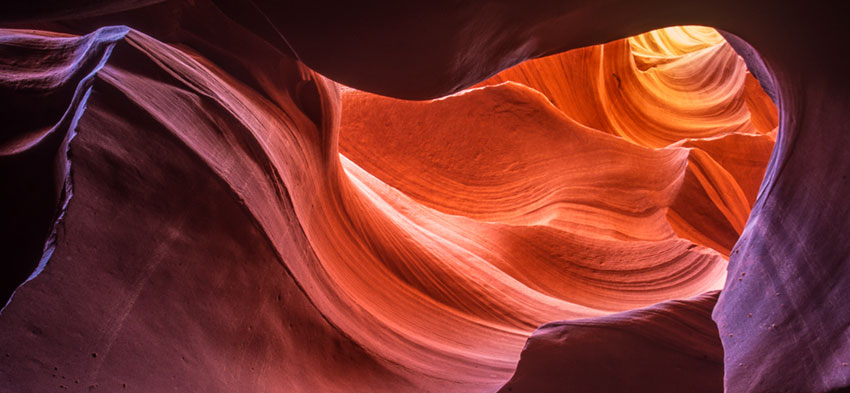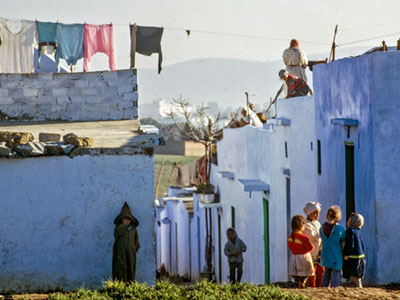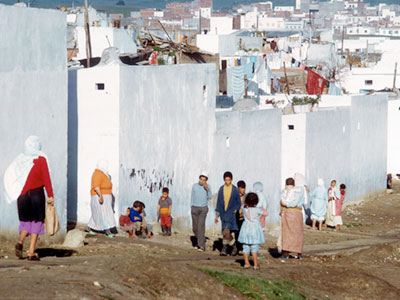 In the 70's I went to Gibraltar to take some images for the launch of the Nikon EL and decided after a day or so I would get more interesting images in Tangier so I took the ferry over to Morocco. I hired a driver on arrival in Tangier and on the second day he drove me to an area on the edge of the city. I had just started taking the odd image - a couple above - when suddenly the car was surrounded by a large hostile group who began to attack the car. The driver tried to argue with them but I managed to persuade the driver to go - quickly! I hate to think what might have happened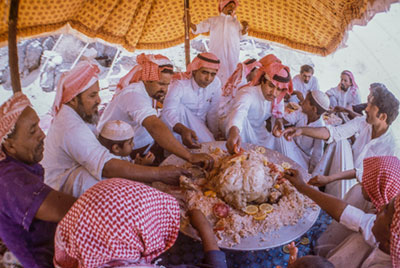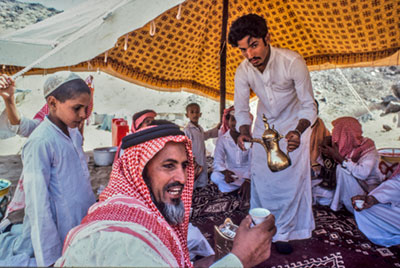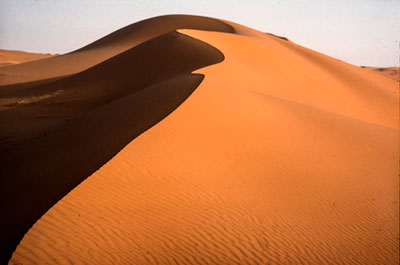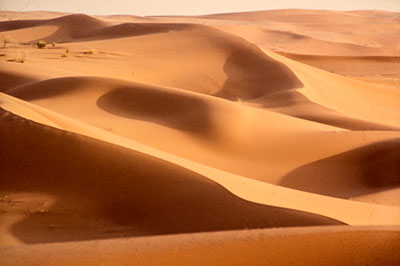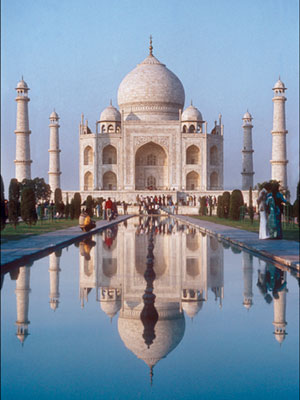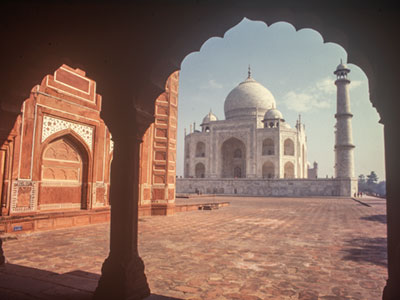 Working for Saudia Catering as a free lance for several years led to me being in Saudia Arabia many times in the 80's and I soon learnt that at weekends many locals went out into the desert for relaxation. I joined them on several occasions and it also gave me the chance to shoot some pics of the sand dunes in the early morning.
The first sight of the Taj Mahal is memorable and mine was in 1980. It is a World Heritage site now - designated in 1983.
Went on to Nepal for a glimpse of Everest
The image below was used as a poster in an early Kill Bill film I understand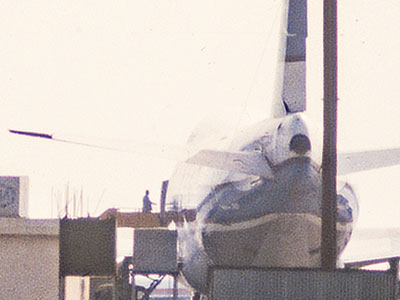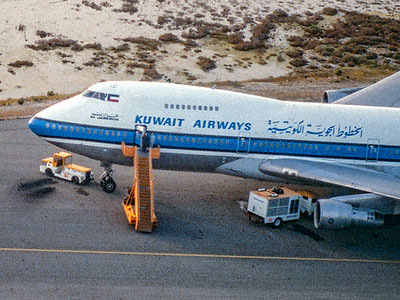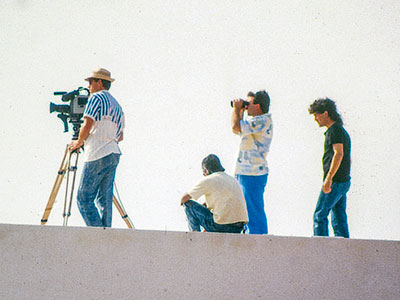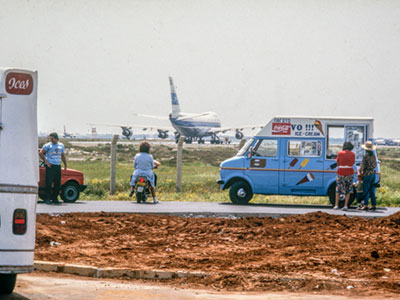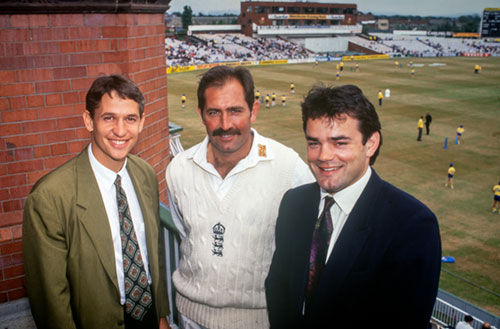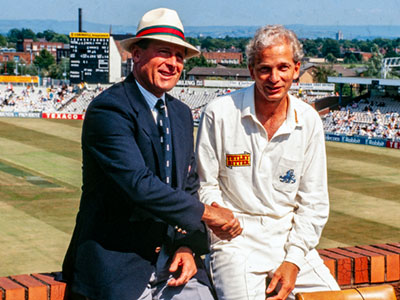 In early April 1988 I was in Cyprus for a script meeting for a video for a client. At breakfast at the hotel in Western Cyprus we heard that an aircraft had been hi-jacked and landed at Larnaca Airport. The three of us decided to leave straight away and we drove to a hotel near the airport. It's position allowed us to see the aircraft - a Kuwait Airways 747 Flight 422. The jumbo jet had been hijacked en route from Bangkok to Kuwait by several Lebanese guerillas and the hostage crisis lasted 16 days and covered three continents.
We were first to the hotel and beat BBC,Sky etc by several hours. The aircraft had landed at Larnaca to refuel at
9-10 pm after Damascus Airport in Syria refused to let it land.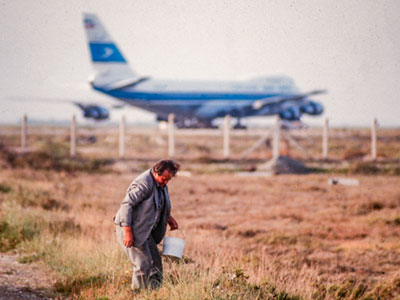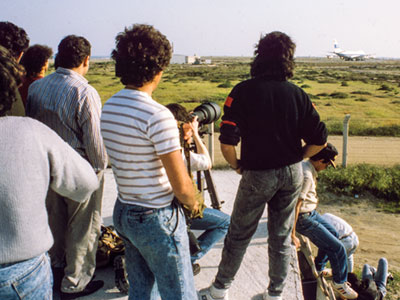 The hijackers were demanding the release of 17 pro-Iranian terrorists jailed in Kuwait
While many TV people and onlookers arrived to see the aircraft at least one person carried on with his work!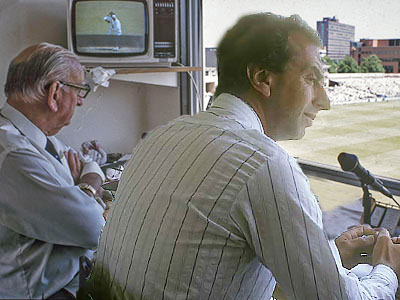 Geoff Boycott congratulates Gower on his Test run record
Test Match Special Box with David LLoyd and Brian Johnston
3 English Captains - Gary Lineker ,Graham Gooch and Will Carling
I had been taking some pics at the England v Pakistan test at Old Trafford in 1992 when I heard my name coming over the loudspeakers asking me to go to the secretary's office. I discovered that having lunch near the pavilion were Gary Lineker and Will Carling. I then took them to the England team dressing room balcony for the image on the right.
Later I was able to get some pics in the Test Match Special Box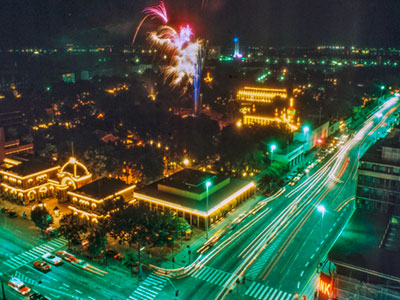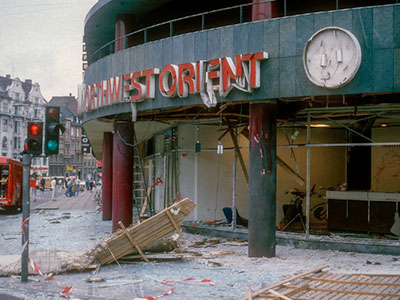 In July 1985 a bomb was thrown into the offices of Northwest Orient Airlines near the Vesterport station in Copenhagen injuring 27.
I had been staying at a hotel nearby. The shot of the Tivoli at night was taken from my hotel window the previous evening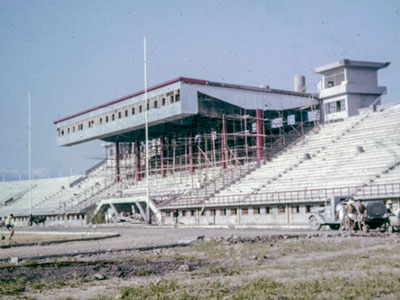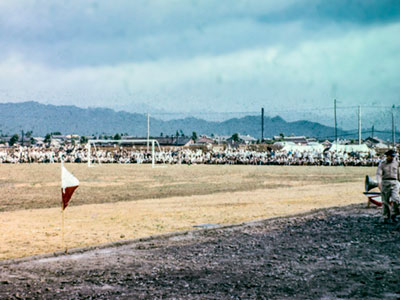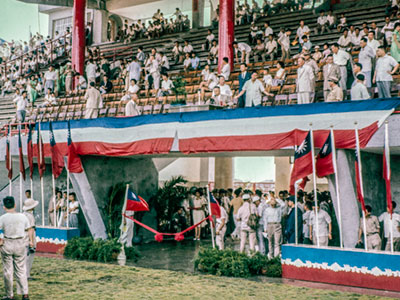 In early September 1956 I flew from Hong Kong to Taipei to referee an Asian Cup match between Nationalist China and South Korea at the new Municipal Stadium. It was my first full international as a referee and it resulted in a 2-1 win for South Korea. The 20,000 crowd did not cause any problems though an interesting fact was that neither of the linesmen could speak any English. This required a long pre-match discussion using an interpreter.
A few days later the two teams were going to play a friendly game which I was also going to referee. However a typhoon struck Taipei and I was stuck behind shutters in my hotel for a couple of days. I then discovered that the typhoon had blown the roof of the stand off and the friendly was cancelled. .I flew back to Hong Kong straight away!

I am being presented with a bunch of flowers
There were armed soldiers placed around the pitch -
no doubt to guard me!
They were still working on the ground when I arrived in Taipei
At least everything was ready just before the game!
SP-MEM14 - Army - Germany
When my Dad took me to his old regiment and took this pic of me in an Army vehicle little did I realize that years later when working for the Army I would get the chance of sitting in a tank during an exercise in Germany.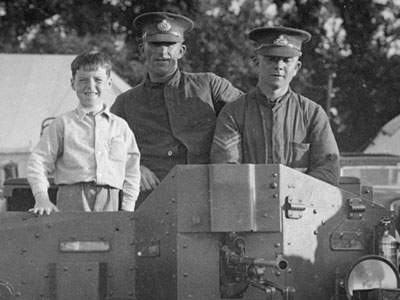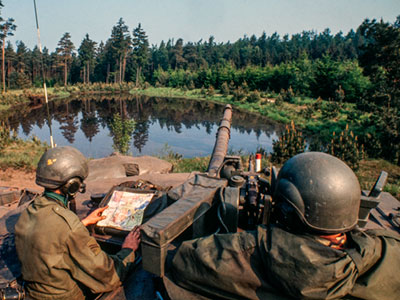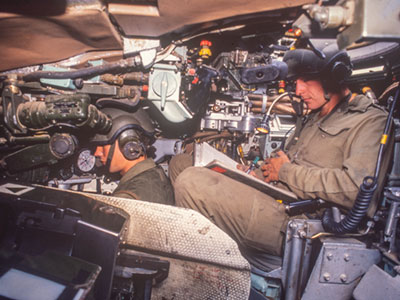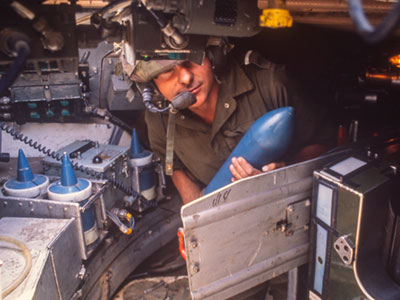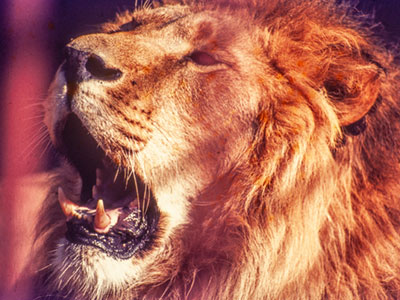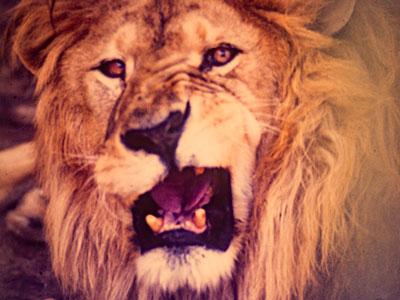 In 1976 I visited Ethiopia to shoot pics for a possible travel trip and when in Addis Ababa I managed to have a chat with Haile Selassie's lion. As the Emperor had died a few years before my visit he was not in a good mood!
They would not let me drive it!!
Not much room inside the tank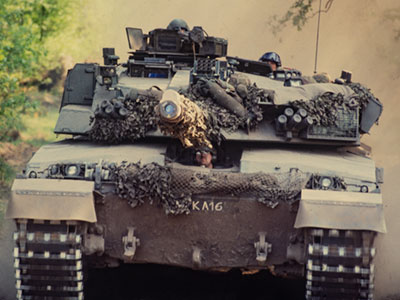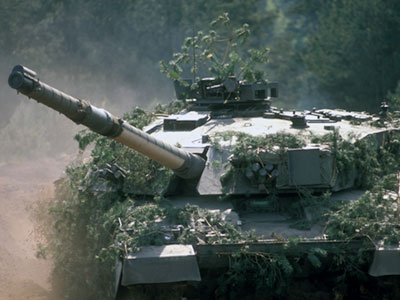 Not a good idea to use a wide angle lens when the tanks are on the move!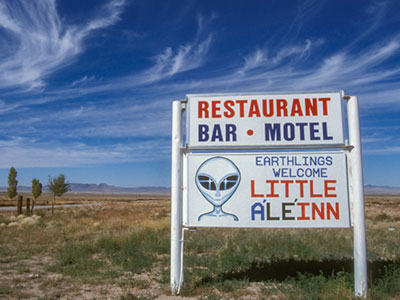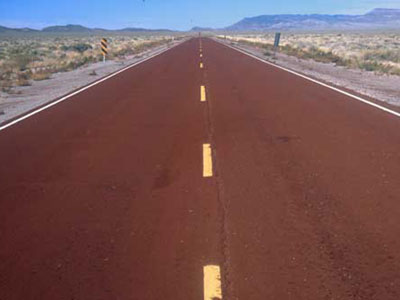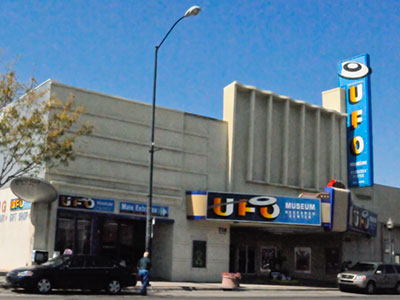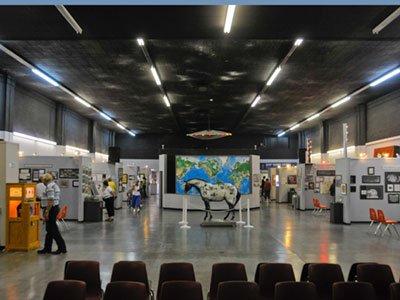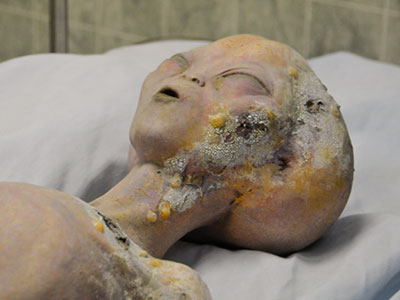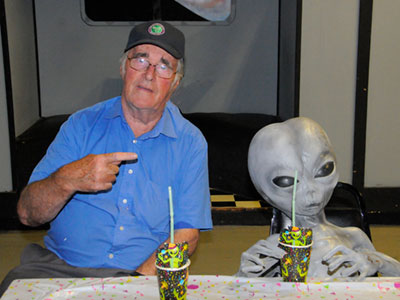 Plenty to see ,and buy and eat here - loved the fruit pie!
On the return journey I stopped at the famous mail box ( now it's black) but despite all the warnings
did not spot a UFO!!!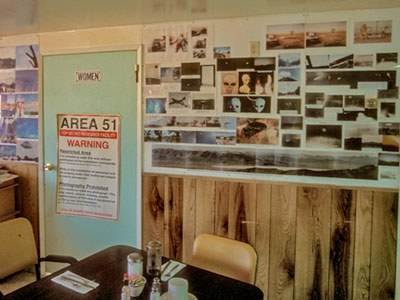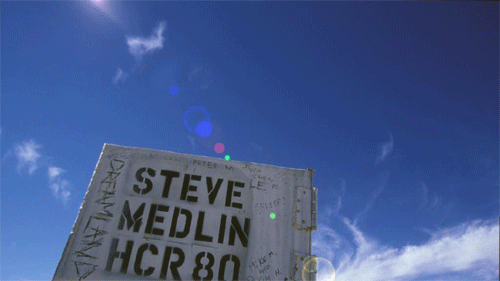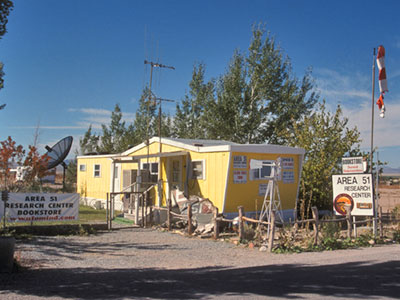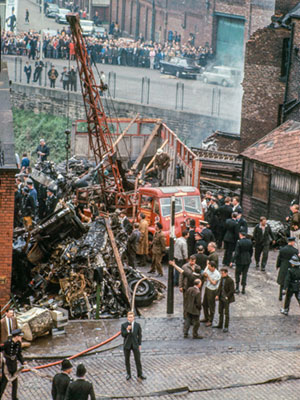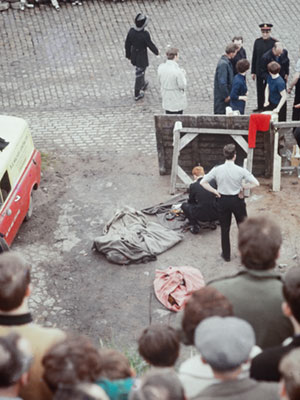 In 1986 I visited Peru and Bolivia and in Peru had several opportunities to take pics of Llamas. At the end of one day our coach was about to leave and I was sitting near the driver. A local lady wanted a lift and with her was a baby llama that ended up next to me so I was able to chat to it. It was quite dark alas.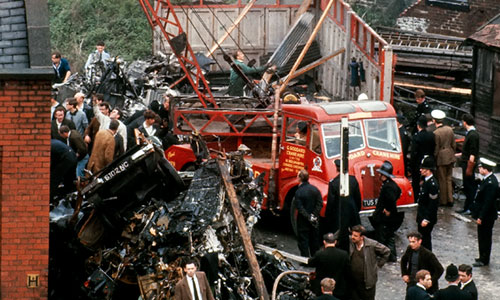 In 1998 I was traveling through the USA and on day 10 decided to visit Area 51. I had to drive over 80 miles to reach the ET Highway (route 375) through the Nevada desert. Eventually I reached Rachel and popped into the local shop for some souvenirs.
On a later visit to the USA in 2008 I stopped off at Roswell to visit the UFO Museum.
It is excellent and I had an interesting chat with its director.
One of the UFOs wasn't very well but I did have a chat and a drink with another one!
On the 4th June 1967 I was sitting at home in Manchester when I heard on the news that an aircraft had crashed in the middle of Stockport. I grabbed my camera and drove to Stockport and managed to park not too far away . There were many people at the site so I could not get too close but I spotted a Granada TV vehicle so I climbed onto its roof to take some pics. The pic on the left shows David Hamilton live on TV.
It was a Argonaut passenger aircraft and of the 82 on board 72 were killed
It was returning from Palma in Majorca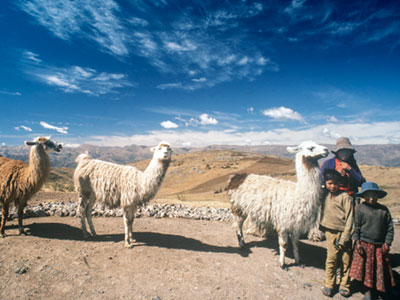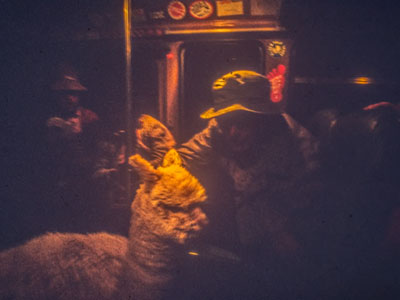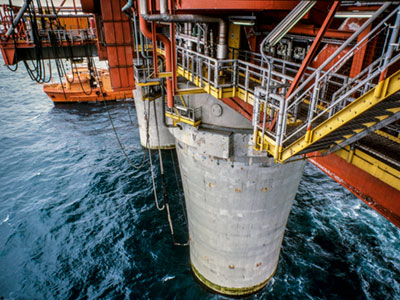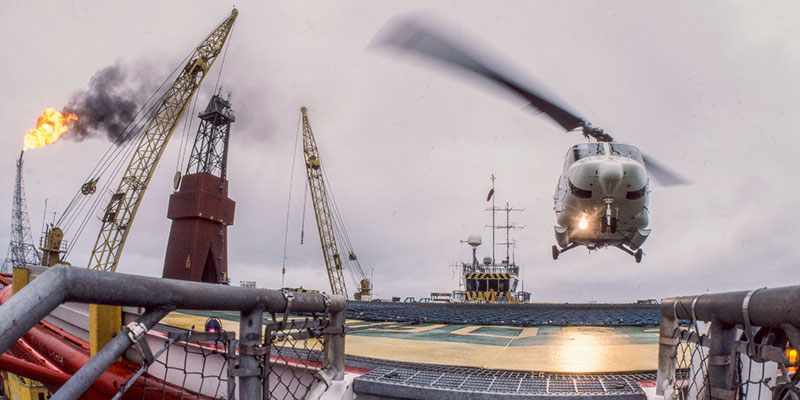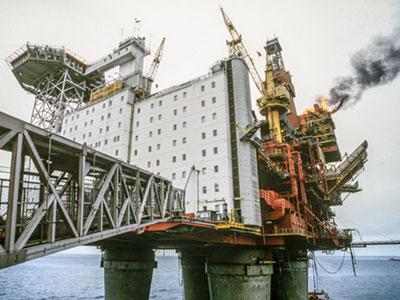 While working for SAS Copenhagen in the 80's I visited an Oil Well in the North Sea to take some images.
Mogens Hanson and I went by Helicopter but only stayed a day because of regulations but it was a very interesting visit.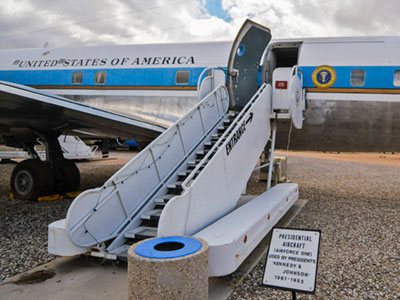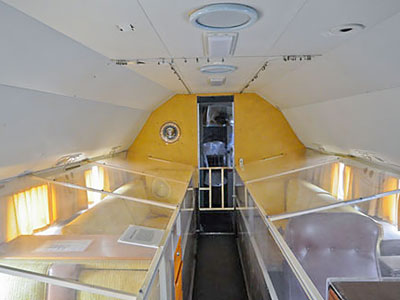 SP-MEM21 - Hong Kong & Macau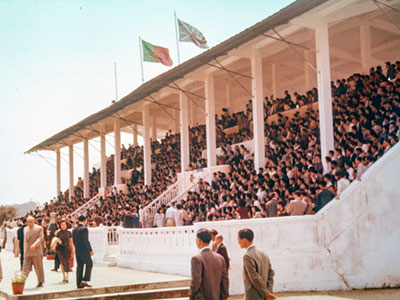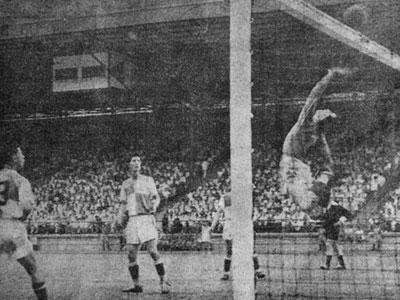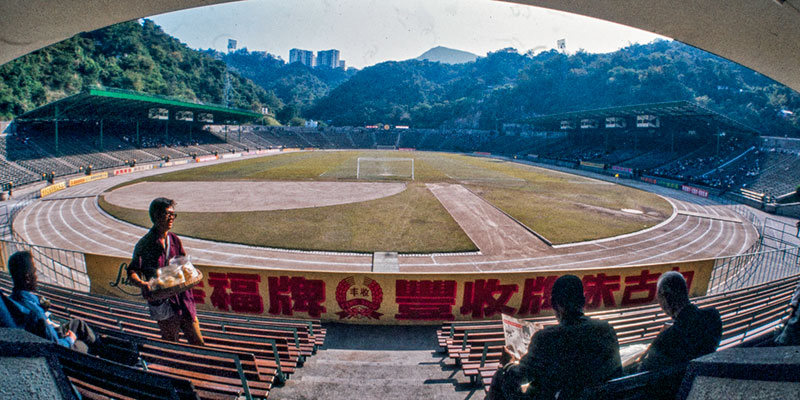 Whilst on a trip to the USA in 2008 I visited Tucson in Arizona and went to the huge Pima Air and Space Museum..
I went onboard the Douglas VC -118a aircraft which was used as Air force 1 for Presidents Kennedy and Johnson
between 1961 and 1965
While I was based in Hong Kong I refereed 2 Cup Finals in 2 countries ! The first was in Macau then a Portuguese Colony in May 1956 - The Fire Brigade beating the Macau Army 5-1. Nice to see the Union Jack on top of the stand!
The 2nd Game was in a packed Hong Kong Stadium in 1957 . The first game between South China and KMB ended in a 3 all draw after extra time, South China won the replay 6-2 . Sorry the keeper saving cut out my head!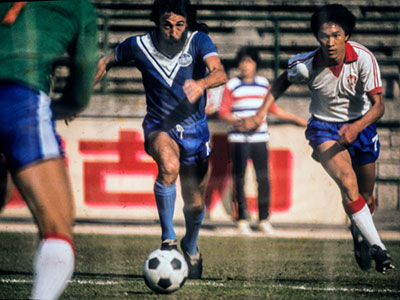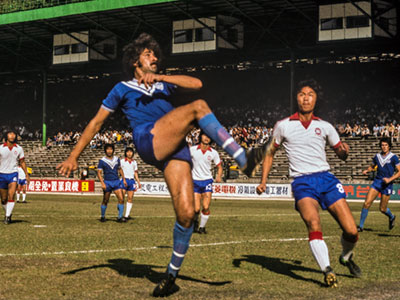 While I was there I got permission to take some pics and above are two examples -the one on the left being one of my favorite's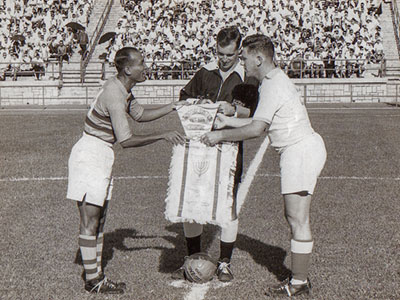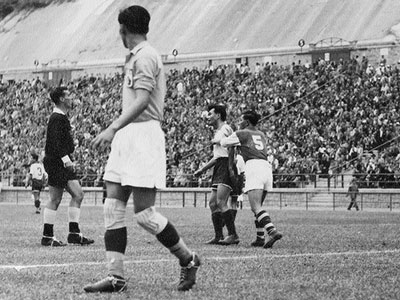 I am about to referee an Asian Cup game between Israel and Vietnam in Sept 1956 .Israel won 2-1
In another match I am having a few words with a player!
A really annoying fact is that towards the end of my stay in Hong Kong I was invited by the Hong Kong FA to referee in the 1958 Olympic Games in Melbourne Australia. Alas the RAF said no as my time abroad was up !!!
Back to the Past - much more
HERE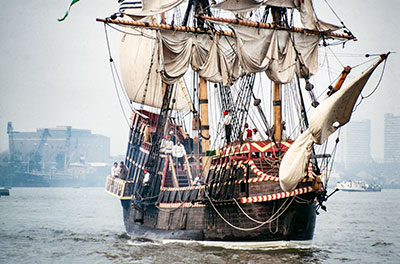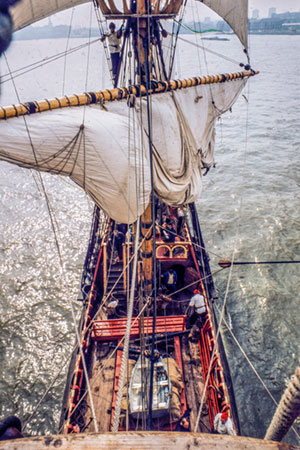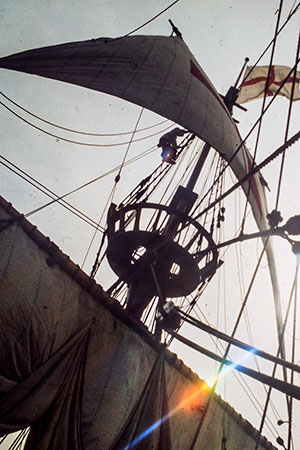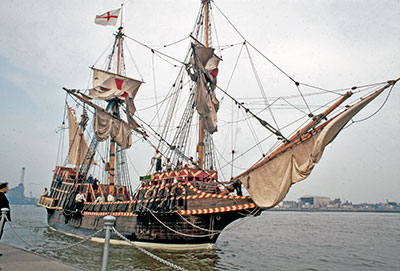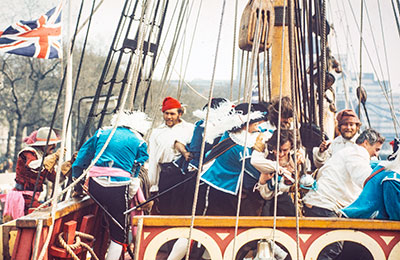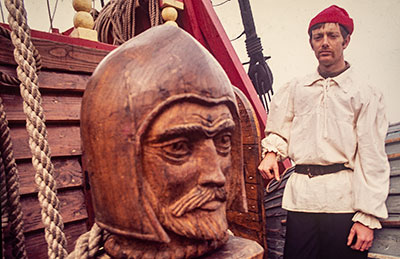 The morning after I had been doing a Nikon School in London I got a call from Harry Ricketts of Fountain Press that I should meet him by the Thames. I learnt that we were going aboard the Golden Hinde but Drake was not aboard!
As we sailed down the Thames I had lost Harry and when I asked a crew member I was told he had climbed up into the crow's nest. I followed in a suit and my Nikon climbing up the rope ladder forgetting that I could not swim!!
As Harry was ex Navy it was no problem for him.
Later there was some fun when the ship was 'attacked ' but it was some day to remember
SP-MEM23 -France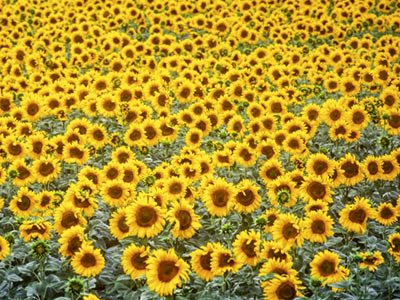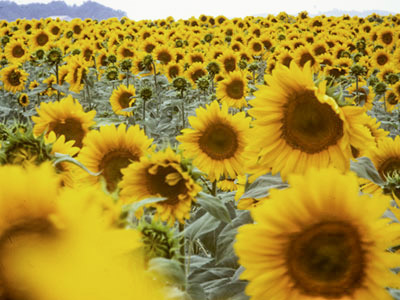 While driving through France with a friend I spotted this field of sunflowers. The field was about 50 yards from the road so I drove the car across the grass to the edge of the field and climbed onto the car roof to get get a better angle on the field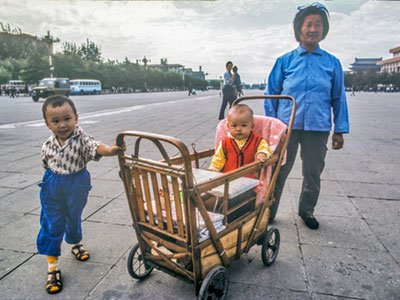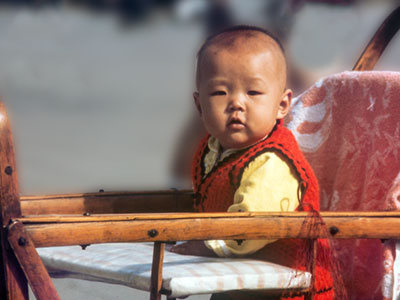 It was in 1978 that on a visit to Peking I was checking out Tiananmen Square when I spotted these locals and took some pics. I then heard a shout from our bus driver and had to hurry back to our bus. However I then realized that I had left behind a camera bag containing several lenses and a large format camera. Fortunately the local group I had been photographing had given the bag to another coach and eventually I got everything back! Phew I was very lucky!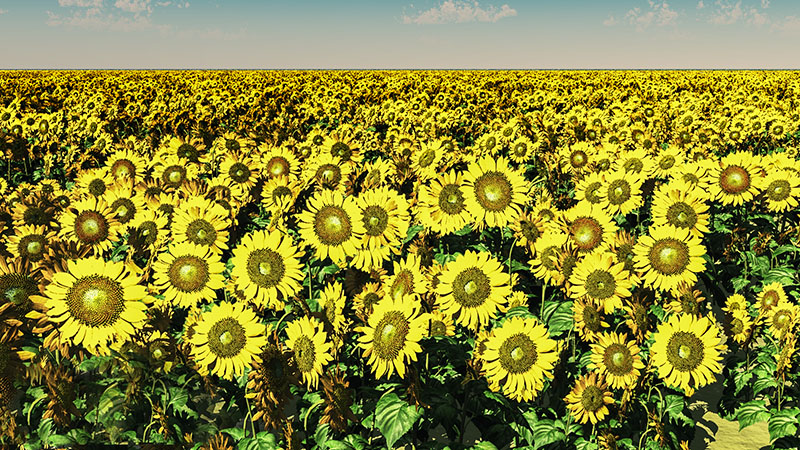 Years and years later I could get a similar result using computer graphics - Vue Desprit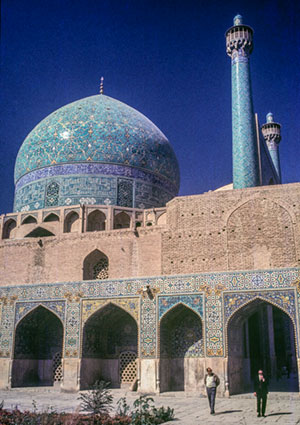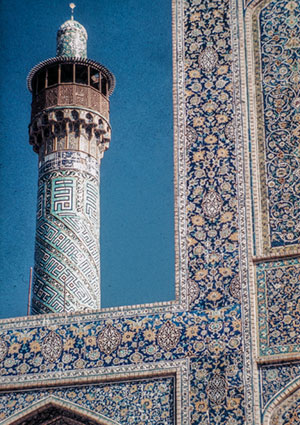 In 1972 I went to Iran to take some images for a possible brochure advertising a photo tour a company were planning. On arrival in Isfahan I went to see the Shah Abbas Mosque and on entering a square I was so captivated by the incredible beauty of the scene in front of me that for once I did not lift my Nikon to my eyes. I just sat down on some steps for ten minutes to take in the beauty.
SP-MEM26 - Death Valley, USA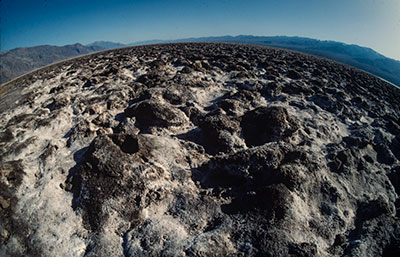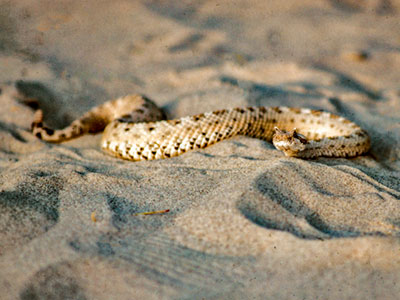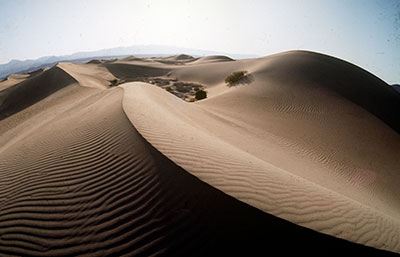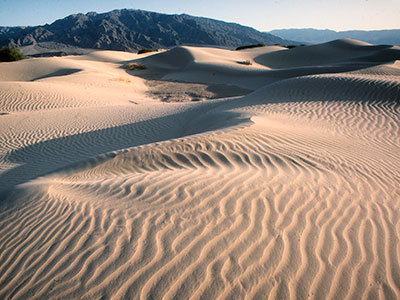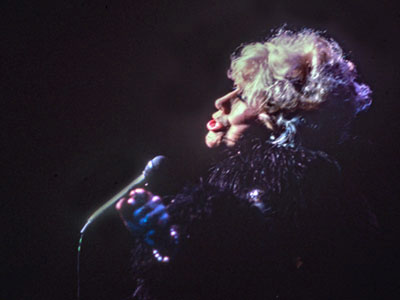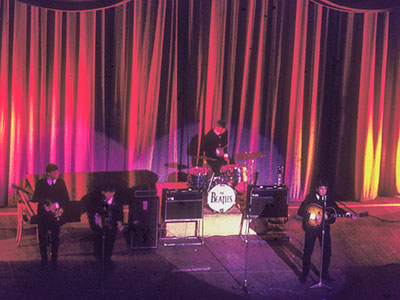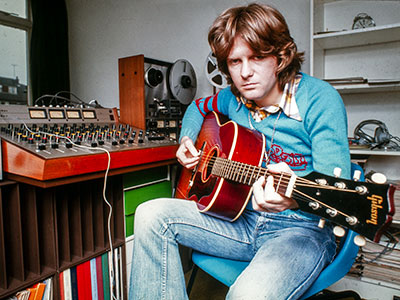 Having just visited the site of the World Record Spit in Calico Ken Cottrell and I drove to Death Valley where he proceeded to plant a Union Jack on behalf of our nation!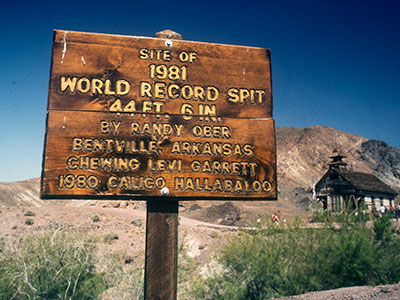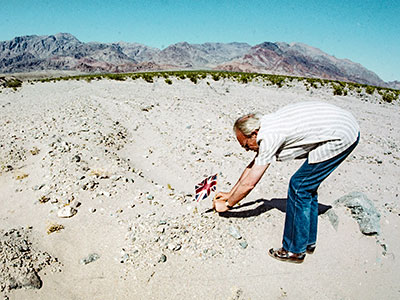 The visit to the States in 1983 started in LA and Death Valley was on our list of places to see.
In summer the temperature can rocket to well over 50C and apparently the highest recorded was 56C in 1913 in Death Valley
Yes it was quite warm but it did not prevent this sidewinder snake coming over to say hello!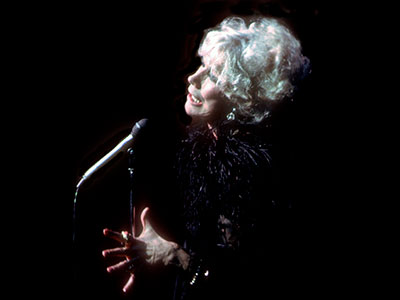 Many years ago a friend of mine Marina Monios who worked for BBC Wales knew Dot Squires and I met Dot at an event in Cardiff. I later was invited to take some pics at one of Dot's final concerts.
A Beatles concert in Manchester in the 80's. Could hardly hear a thing due to the screams of the fans
John Lees of Barclay James Harvest.
Taken at his home studio in Oldham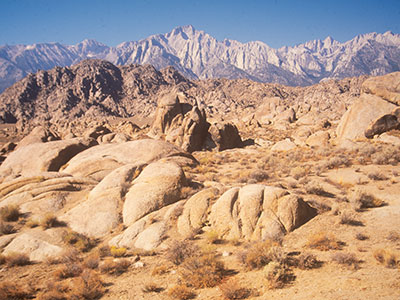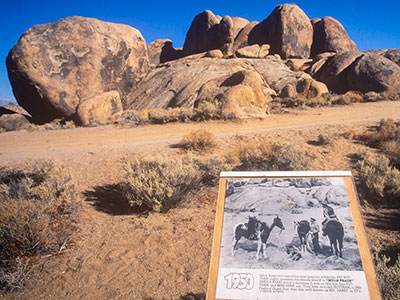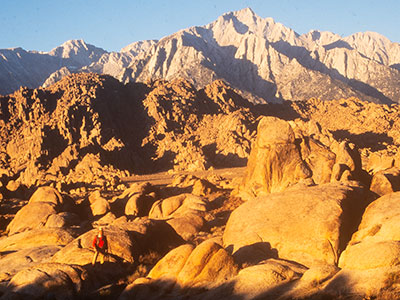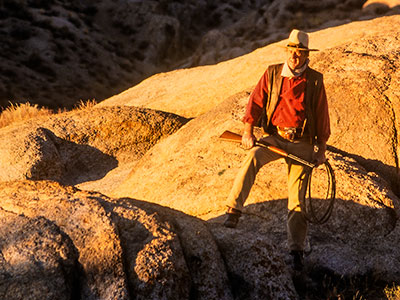 I returned the next morning to catch the early light on Mount Williamson and sure enough a John Wayne look-a-like was being photographed at the spot I had been the previous afternoon.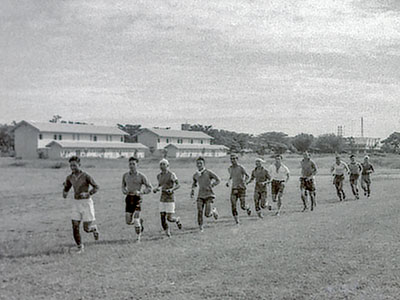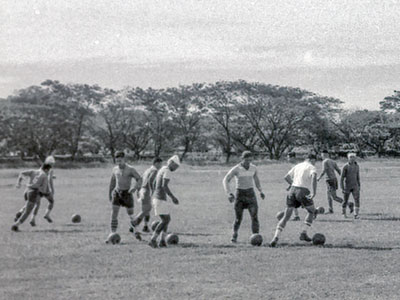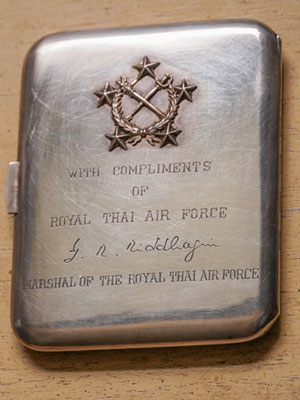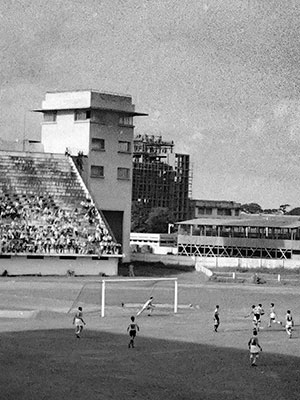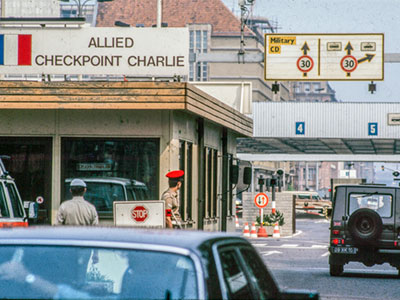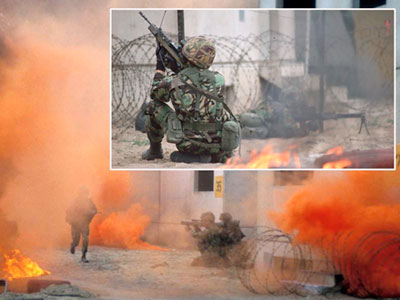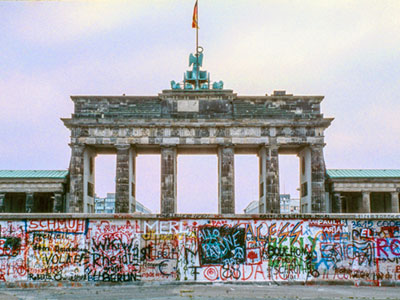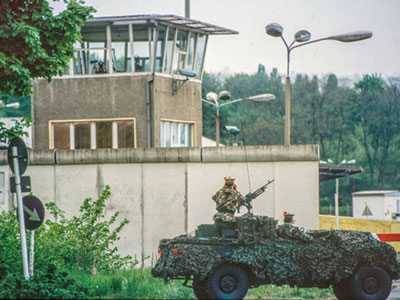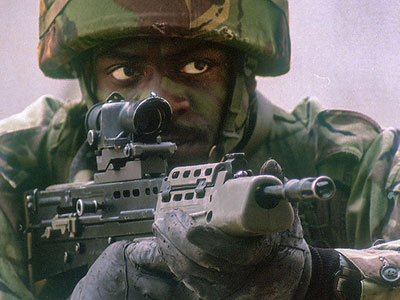 In 1998 during my tour of the USA I visited the area near the Alabama Hills made famous by American photographer Ansel Adams who I briefly met on July 6th 1976. My visit coincided with the annual movie weekend so all the motels nearby were fully booked so I had to travel back to Bishop - 50 miles away! The right hand images shows the location of the Mule Train shot in 1950. I drove round the landscape and noticed a photographer sizing out a location. I learnt that next morning a John Wayne look-a-like was coming to model for him. An opportunity not to be missed!
In June 1956 I was invited to Thailand to coach the Royal Thai Air Force soccer team. Later during the visit at the end of early morning training I was asked if I would organize a session involving a great many school kids.
It was during this afternoon that I was struck down with heatstroke and woke up a day later in a bed!
I was able to recover OK thank goodness.
The Thai Air Force side beat SingTao from Hong Kong in the Bangkok Stadium and I later refereed in the same Stadium a match between Rhuam Mit and Sing Tao
The above was presented to me -
funny really as I did not smoke!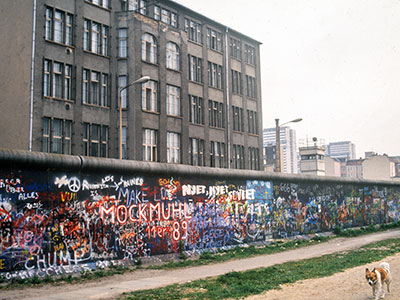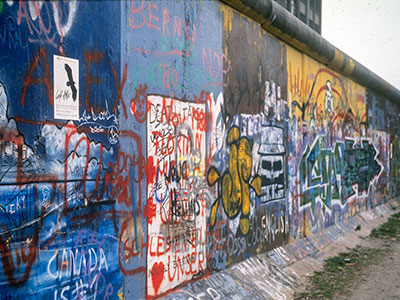 In 1988 whilst working for the Army I was taken across East Germany to the British part of Berlin and above are 2 famous places at the time - Checkpoint Charlie and a view of the wall and the Brandenburg Gate
That German dog is guarding the wall!
The East German in the tower is checking me out!
This solder is ready for action
Taken during an exercise in West Berlin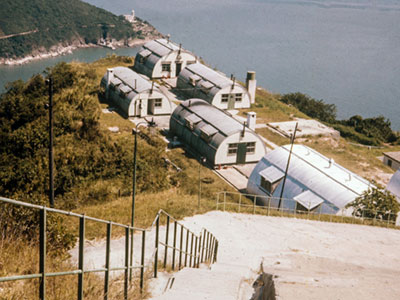 The top view of Hong Kong and Kowloon has changed a great deal since 1955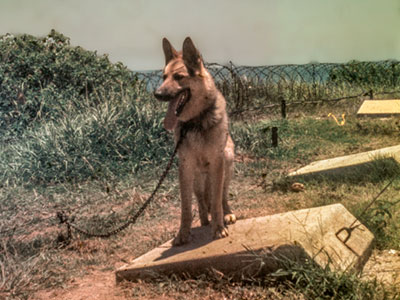 I was moved from RAF Changi in Singapore to Hong Kong in June 1955 and this image shows just two high buildings. It looks rather different now!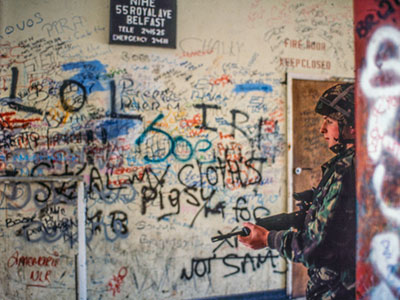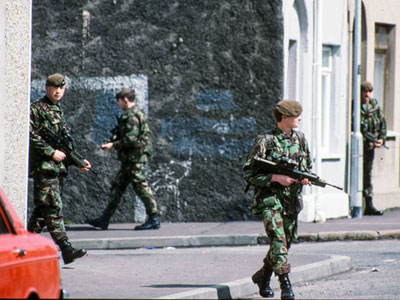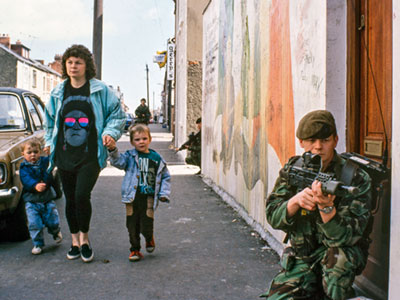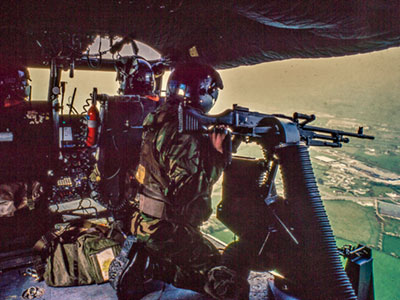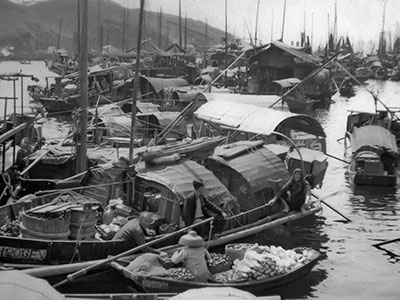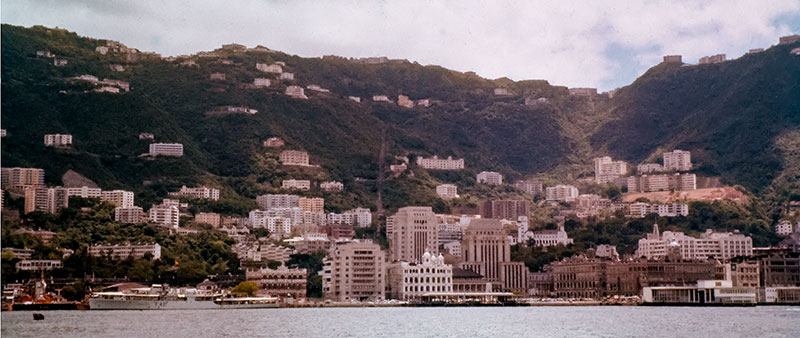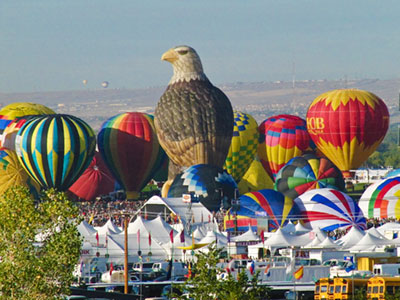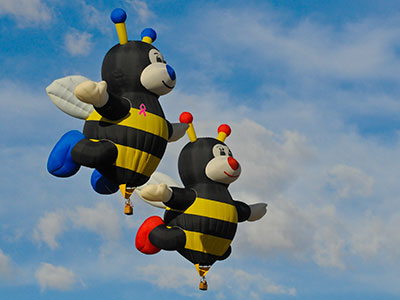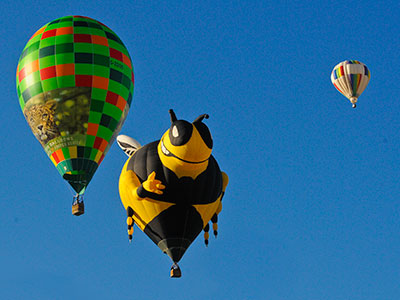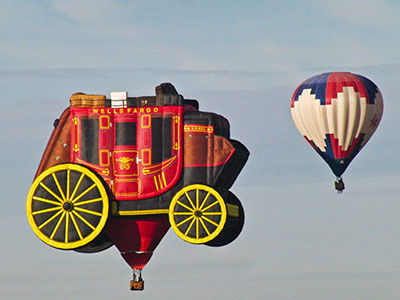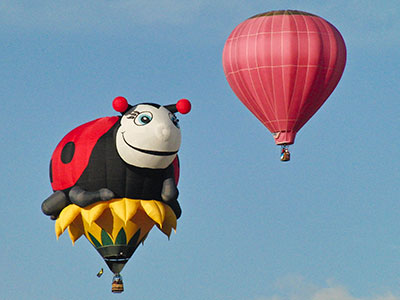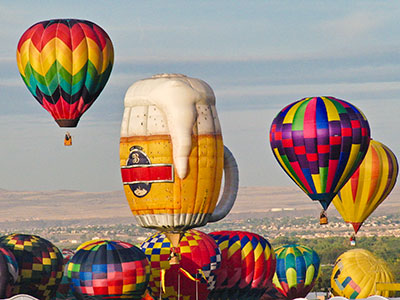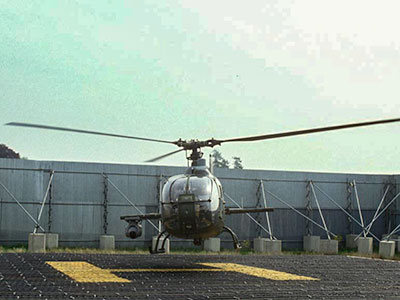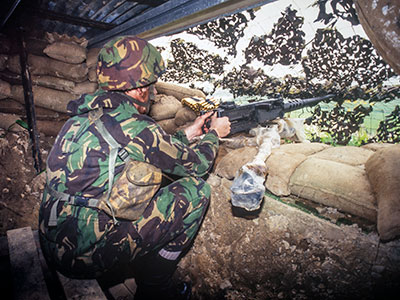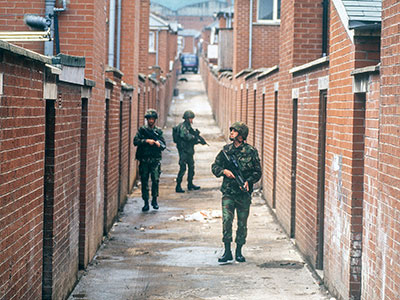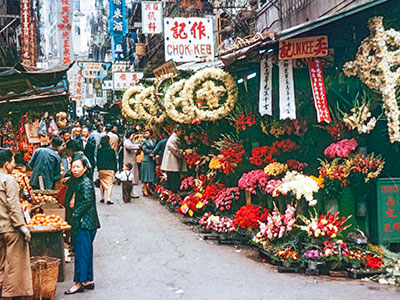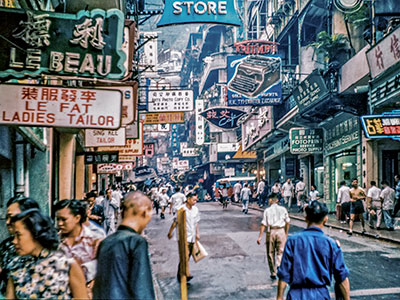 Plenty to buy in the shops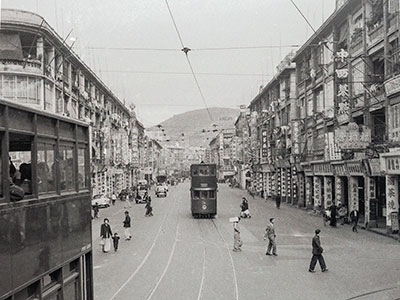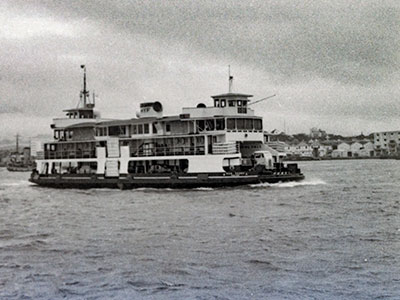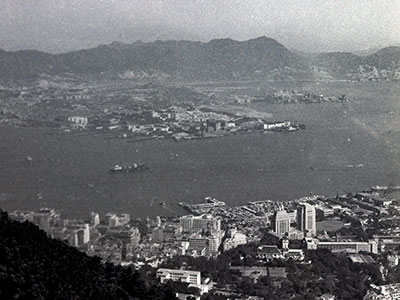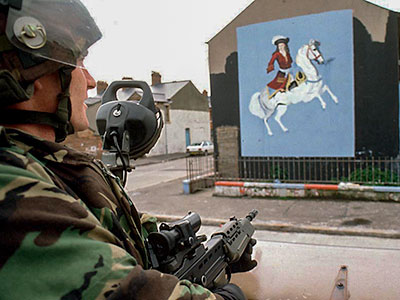 I was stationed at RAF Cap D'Aguilar which was a fighter control unit. We had Alsatians as guard dogs and I got to know one of them by secretly feeding him sometimes. After a very bad storm he broke out of his security lead and I was the only one able to control him as the dog minders were stuck several miles away.
The famous Hong Kong Ferry that went from Hong Kong to Kowloon
traveling in town was mainly by the famous trams
Aberdeen harbor on Hong Kong island has changed a lot too!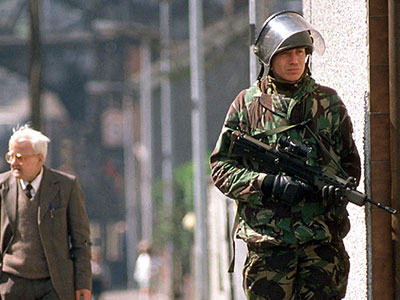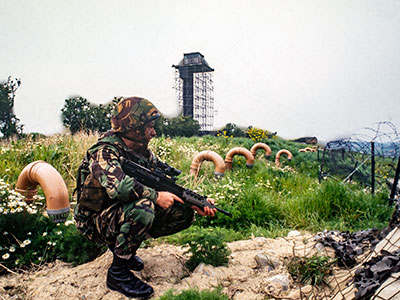 I worked for the Army in the late 80's and one of the places I visited was Belfast and there were often contrasts as solders patrolled
Many different areas were covered
As I traveled around there were many examples of art on the walls
Multistory flats were often dangerous
During my stay I was taken to a checkpoint in the South
It was the first time I had to wear a bullet proof vest
The helicopter never landed - I had to jump in while it hovered just above the ground. I then flew back to Belfast
Although I had been to the odd balloon festival in the UK I organized my trip to the USA in 2008 to include the festival in Albuquerque in New Mexico. It was amazing - see more at
www.rtfract.com/usa08-12a.htm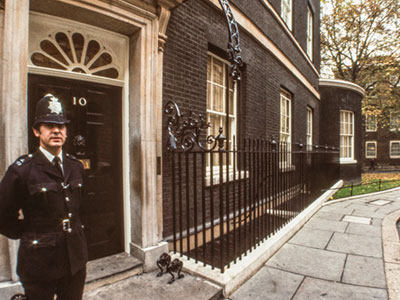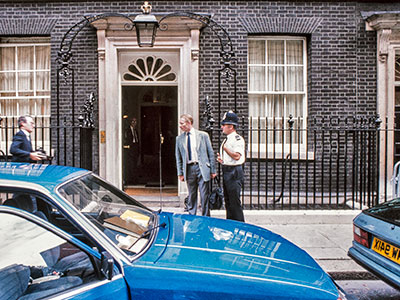 In 1982 the company I was involved with had to visit number 10 Downing Street to interview the
Prime Minister for an Audio Visual presentation. I was taking images and I could not resist taking a pic of my car outside number10!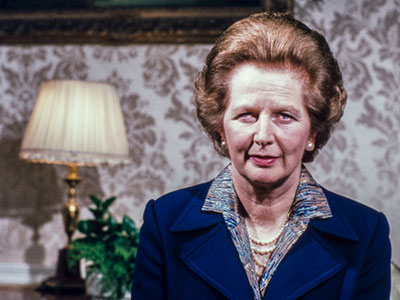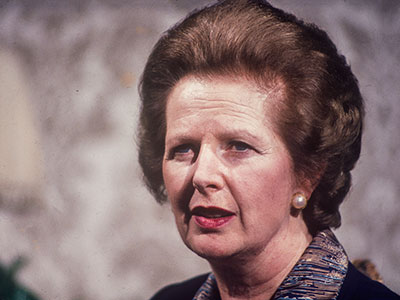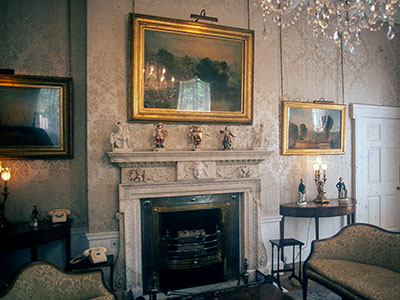 A couple of images of the interior of number ten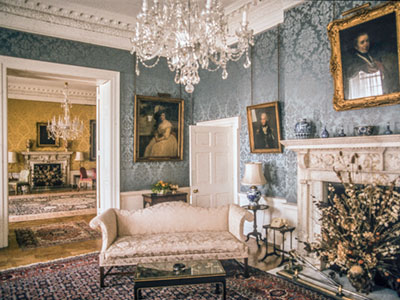 Managed to capture the mortar shell just fired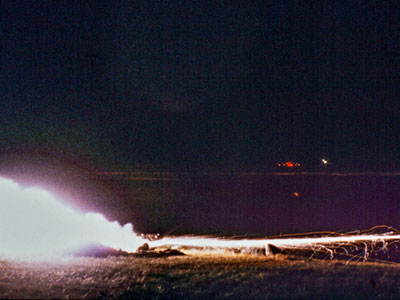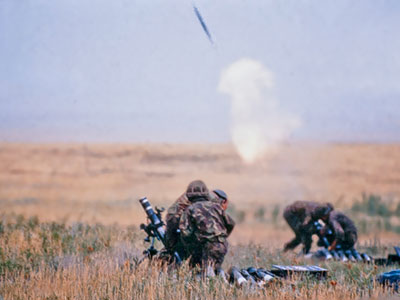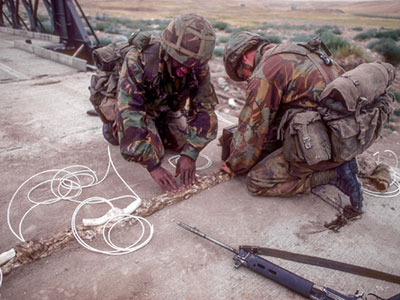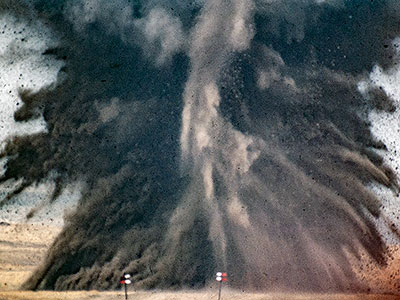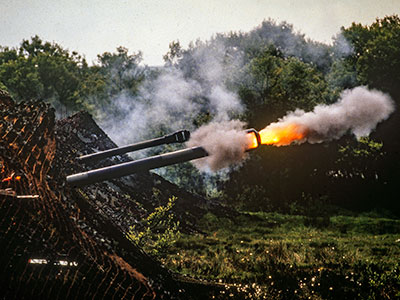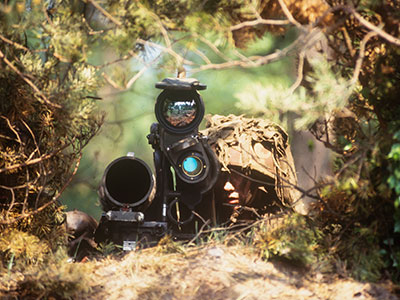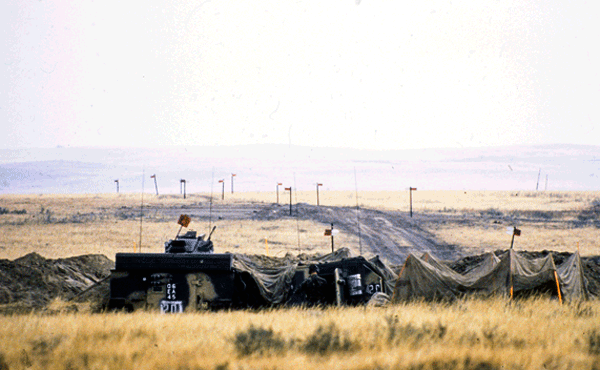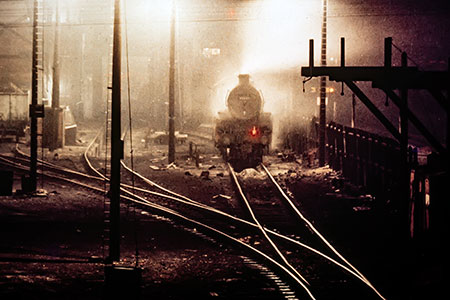 We were introduced to Margaret Thatcher and after I had a short chat to her she took me around number ten to find the right plant to be placed behind her.
During my spell of working for the Army I was sent to Alberta in Canada where they had live firing
A shot at night of a missile being fired. I was quite near!
Soldiers planting explosives on a training bridge and a shot of the explosion a bit later
An animated sequence of images of an explosion - I used two Nikon F3's on tripods -one with Agfa - the other with Kodak film.
Many years ago I went to Blackpool for the illuminations and on the way home I suddenly hit a zone of thick fog near a bridge in Preston. I parked the car and as I glanced over the bridge spotted a little red light. I then set up my tripod and took a long exposure colour negative with my Hasselblad. There was not much detail on the processed negative but I decided to try and print it. It took many hours to get a result and the final A3 print won a few awards,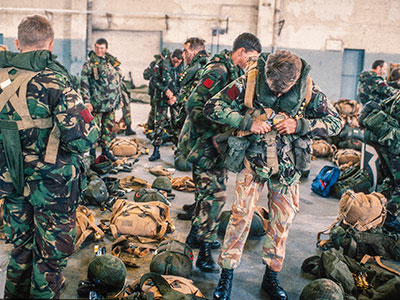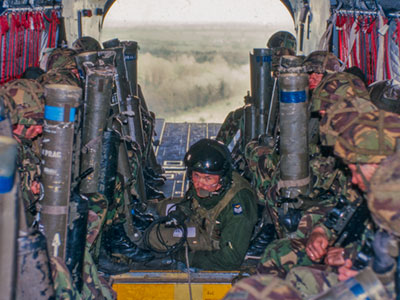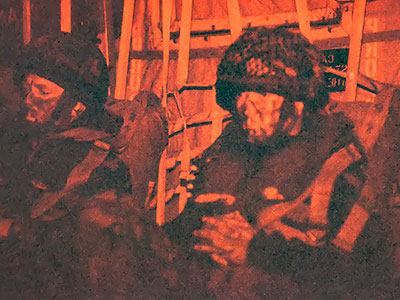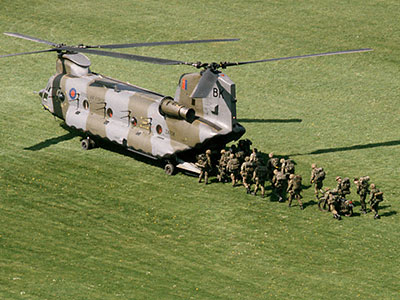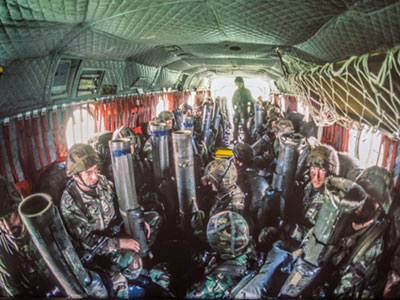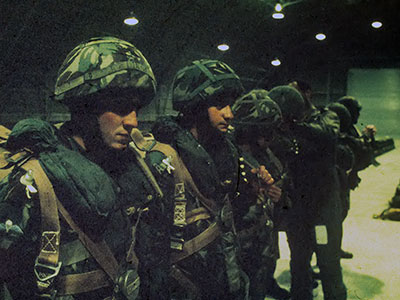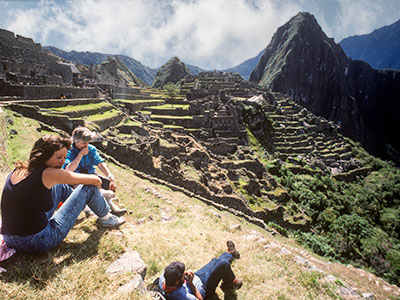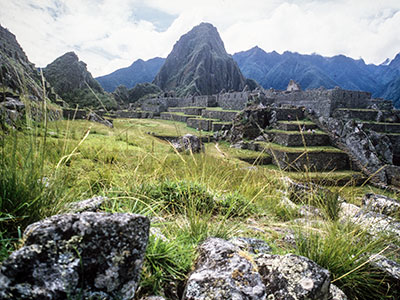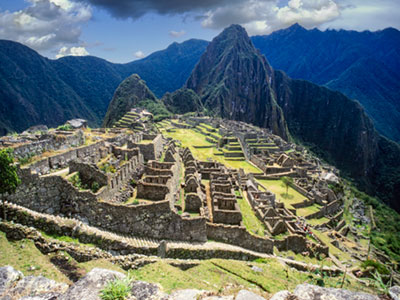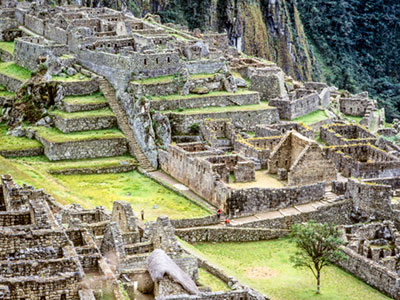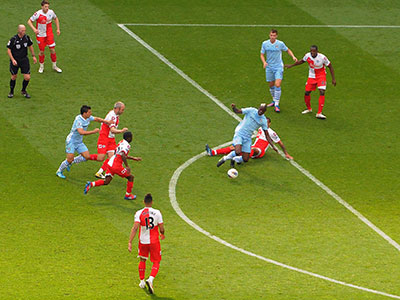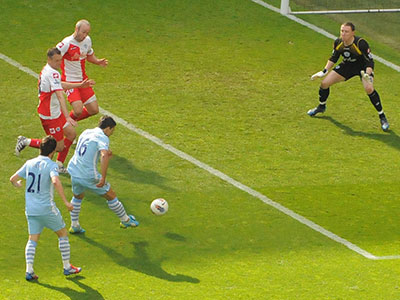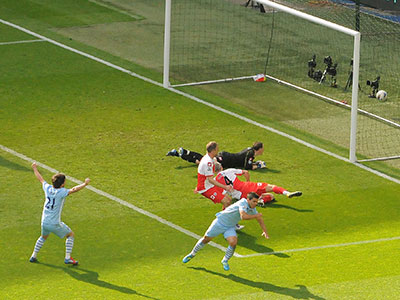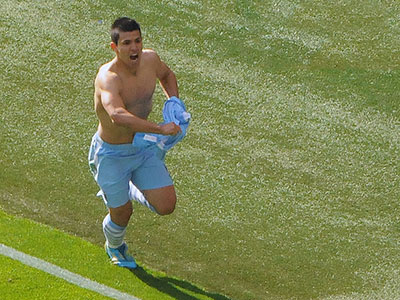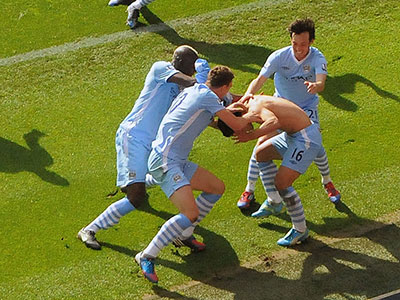 While working for the Army in the 80's I spent some time with the paras and after taking some images of the lads getting ready I went up in a helicopter to photograph them getting into a Chinook
I later went aboard a Chinook to take some pics before the drop and luckily I was not asked to drop with them!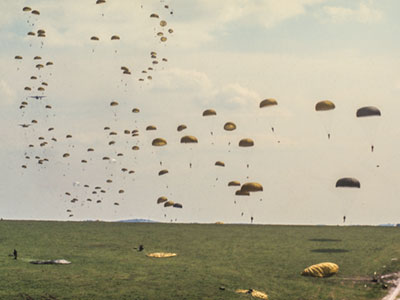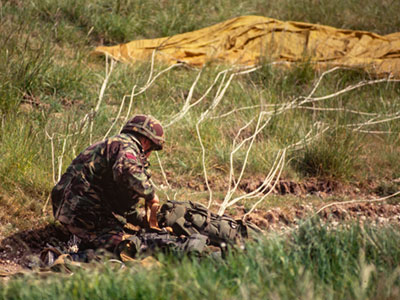 I later went to a location where another set of paras were going to be dropped and luckily none fell on me !
When I went aboard the Chinook for a night drop I was told not to use flash so in those days I had to use high speed extachrome at 160iso.
Machu Picchu is a 15th century Inca ruin in southern Peru. It stands nearly 8000 feet above sea level. It is now known as Huayna Picchu - the name of that high peak
On the tour I was on we had to travel some way to reach this amazing UNESCO World Heritage site. We were only there a few hours. Pity as I wished we could have stayed locally for some dawn pics.
With only seconds to go Balotelli passed to Aguero who ran past 2 players and cracked the ball past Kenny to score the goal that won the Premier League on May13th 2012 - Man City beating QPR 3-2
Man U had won at Sunderland so this amazing goal at the last gasp won the title for the sky blues on goal difference.
It was 44 years since City had last won the league - an amazing 4-3 win at Newcastle in May 1968 ( I was there).
I have watched soccer for many years and this game will never been forgotten - all the pics from the game -
HERE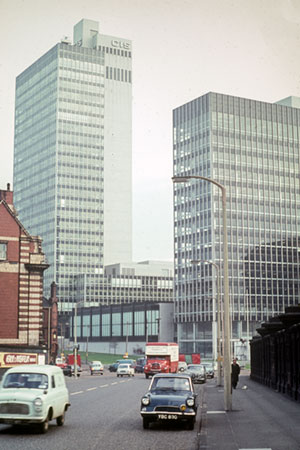 Many years ago after I left the RAF I joined Bostik as a rep and one day I was called to the CIS Tower in Manchester to check on some problem regarding windows. It was 387 feet high so I was slightly nervous when I had to climb over the top edge to a couple of planks hanging from the roof!
Shame I did not have my camera with me and no mobile phones in those days!
Fortunately I survived and did not need a parashoot!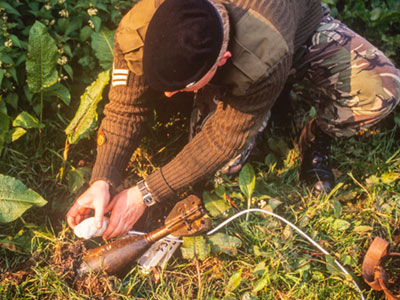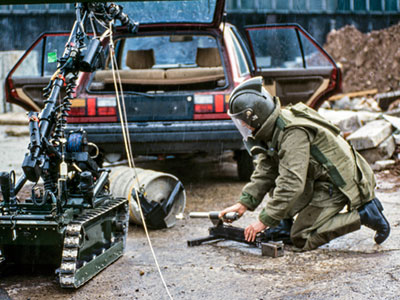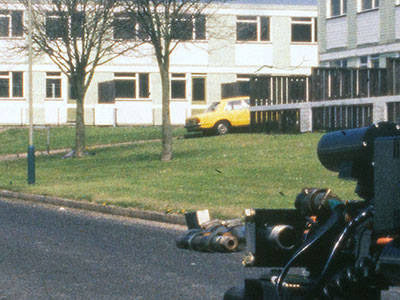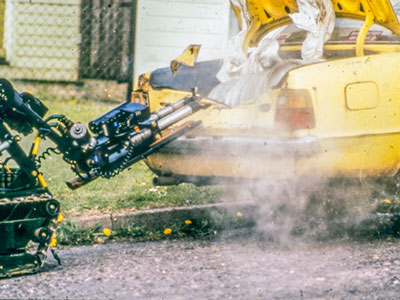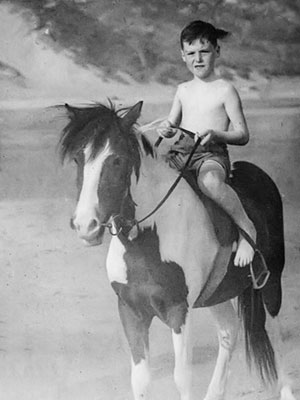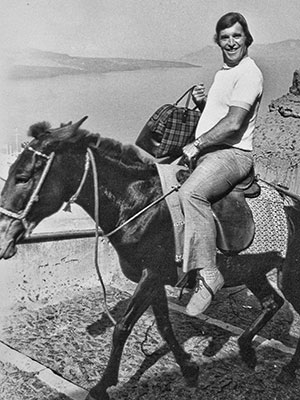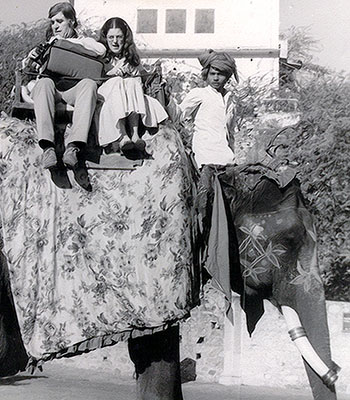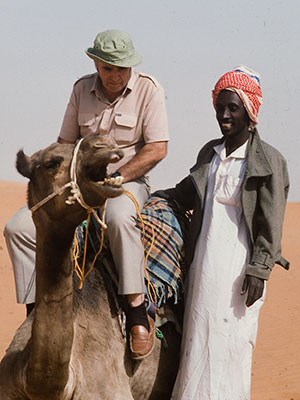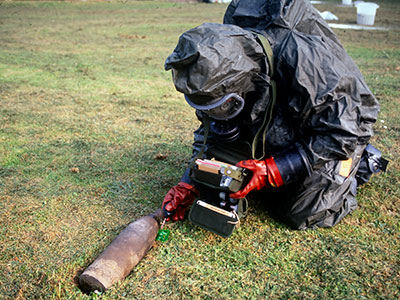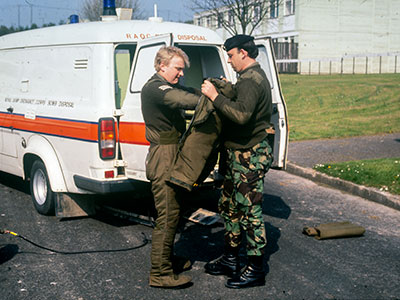 During my time working for the Army I spent some time with the bomb disposal squad and had some interesting experiences! On the left the chap is putting on the gear prior to checking the device which the chap on the right is doing
A couple of old devices being checked
I followed the anti-bomb robotic device and 'hid' behind one of those trees while the device opened the boot of the car in a 'explosive' way.
From an early age I have been riding on several different animals - on the left - a horse - on the right a donkey ride up a slope on a Greek island
A ride on an elephant in India
On a camel in Saudia Arabia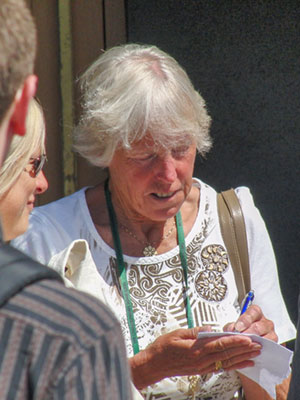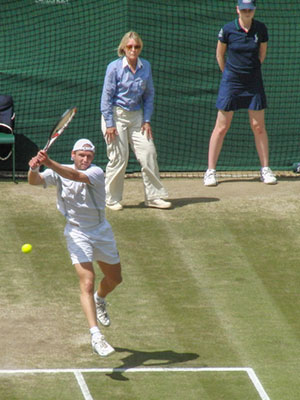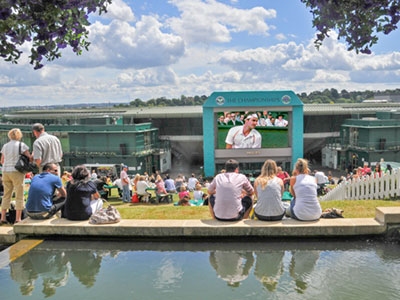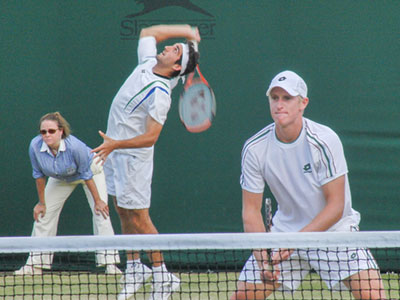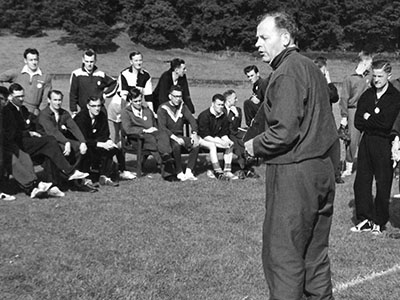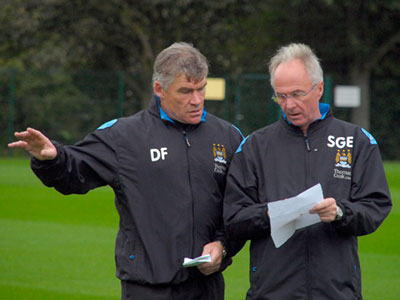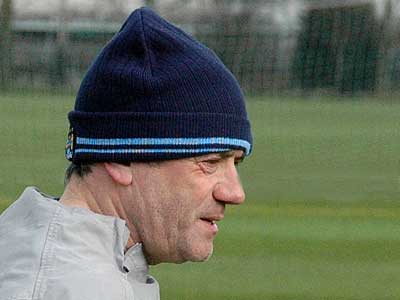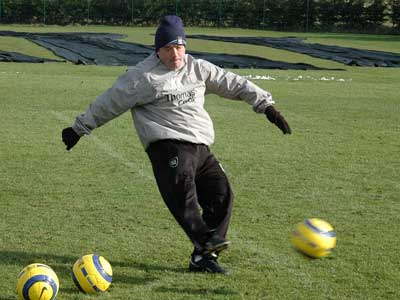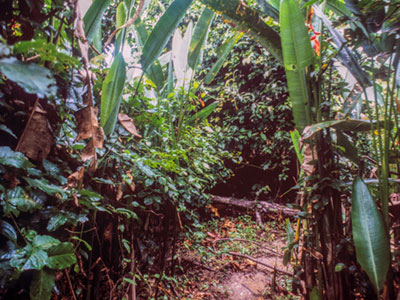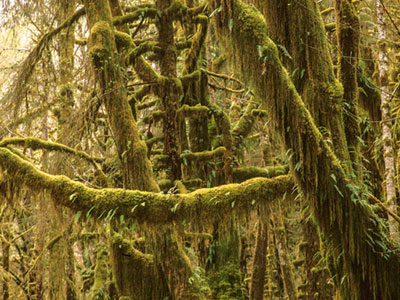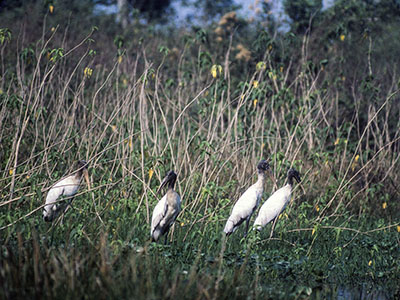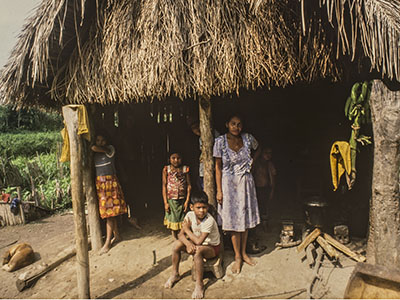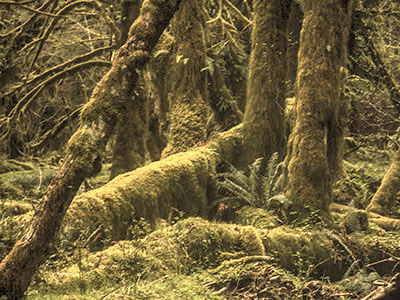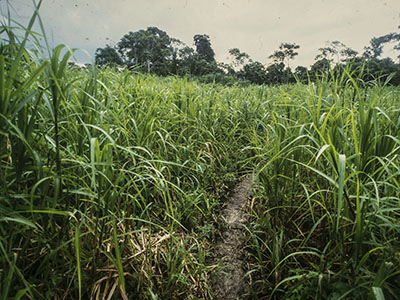 My first and only visit to Wimbledon for the tennis was in 2008. I was most impressed with everything!
The above pic is of Centre Court before play began .My ticket was for Number One Court
In 1986 on a visit to Peru and Bolivia I went on a short trip to the Amazon rain forest.
During the river journey spotted plenty of birds and we also visited some of the locals
A few years later on a visit to Canada I took a boat trip to the Olympic National Park near Seattle in the USA
I have met three England football managers over the years
Sir Walter Winterbottom was England Manager from 1946 -1962 .
I met him on a FA Coaching Course I was on in Durham in 1958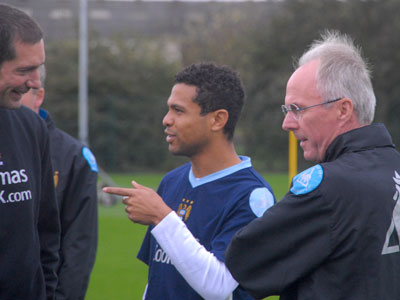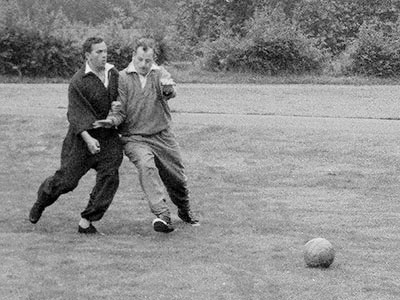 City used to train at Carrington and I went there in 2007 to take some pics and met Sven-Goran Eriksson who was manager at City from 2007 -2008 he was England manager 2001 -2006 -pics
HERE
Kevin Keegan was manager of England 1999-2000. He was City boss from 2001 -2005.
I visited Carrington in Feb 2005 and at the end of the training session Kevin spent a bit of time shooting in at goal. The keeper was a very young Kasper Schmeichel. I had to act as ball boy to collect the ball some times!
more pics
HERE
Quarter final between Clement and Schuettler was a very long battle on number one court - more pics
HERE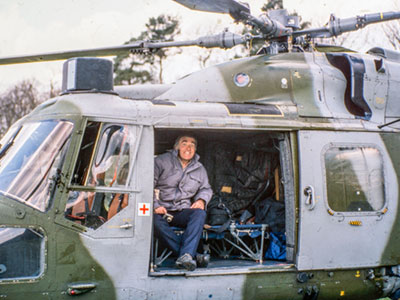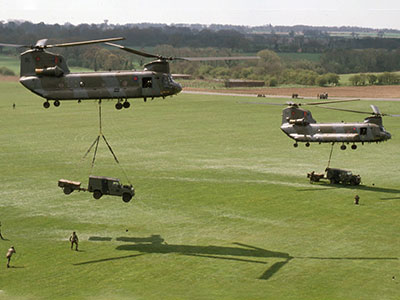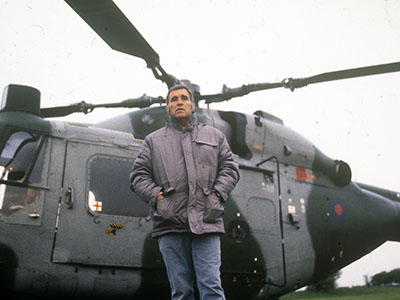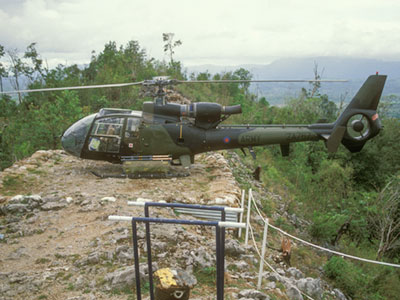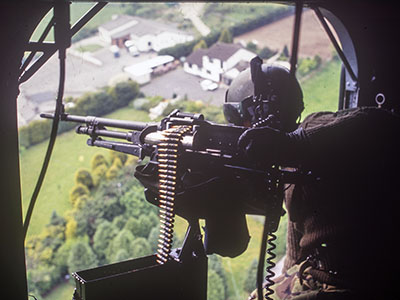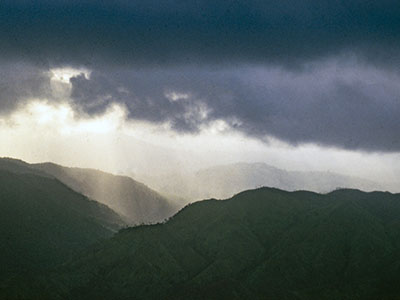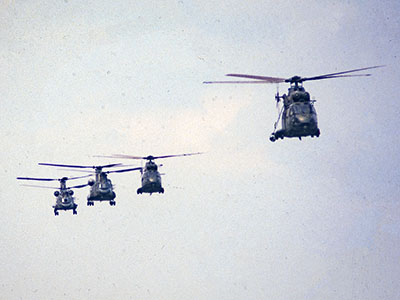 During this exercise I had to hang out of the helicopter to get the pics of the Chinooks at work and a tank crossing the temporary bridge in a different exercise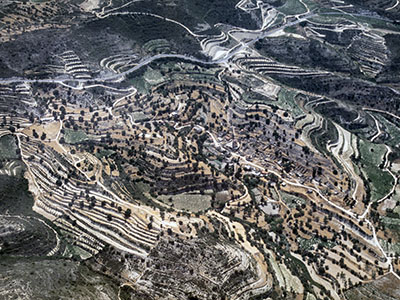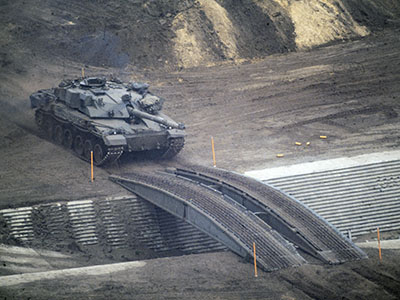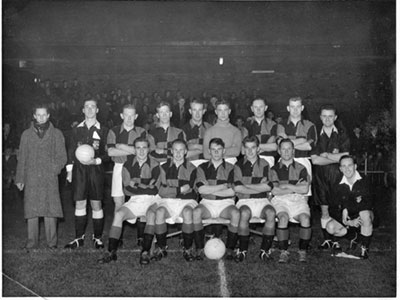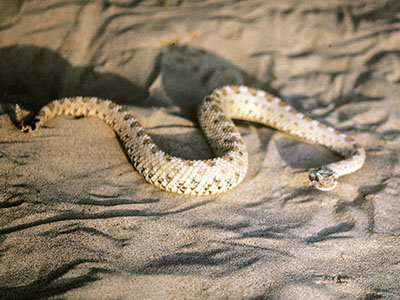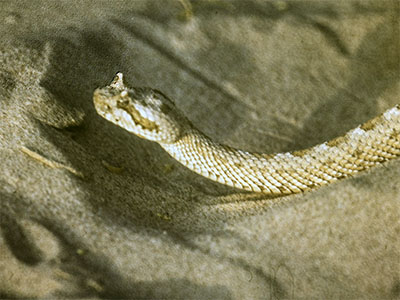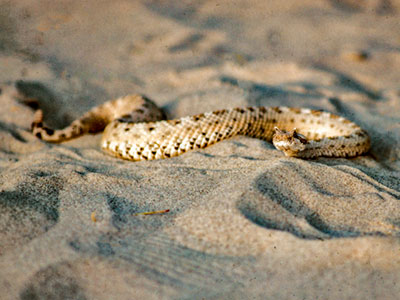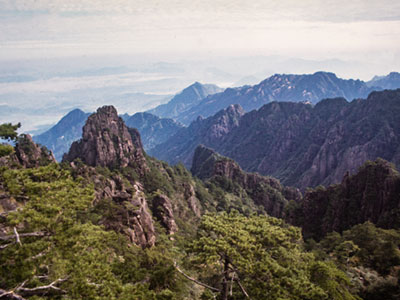 One of my very first jobs for the Army was in Belize. Almost immediately on my arrival there I was taken up in a helicopter - a Gazelle I think and as we flew towards some bad weather the pilot asked me whether I had been in a helicopter before. I guessed what was coming so I told him I was ex RAF. We flew low towards the border with Guatemala and landed on a small area - above left.
Whilst flying in Cyprus I was able to get some images of interesting landscape patterns below
Oh dear we are under attack!!!!
Flying back to Belfast from the border
Flew in several types of helicopter during my time working for the Army including Gazelle, Chinook and Puma
On Nov 10th 1952 when I was stationed in the NE I refereed a floodlit game in the North East between Billingham Synthonia and a RAF team. It was the very first floodlit game in the North and Billingham won 8-4 with a crowd of 3000 in the Belasis Road ground
According to my notes on the game I had difficulty seeing the ball in the corners!
Though I have bumped into several snakes while taking pics in desert areas my luckiest escape was in China when walking down a path on a mountain. As I stepped down a reddish coloured snake flew from below my foot to the side. I later found out it could have been a deadly one!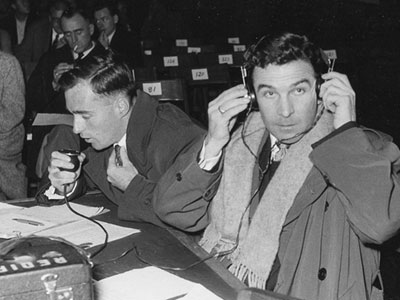 My very first visit to Wembley was in 1954 when Bishop Auxland played Crook in the Amateur Cup Final. There were 90,000 fans there that day. I have been to the stadium many times since as a spectator.
I managed to get a press pass in 1957 when writing for the Hong Kong Tiger Standard. England (under 23) beat Rumania 3-2 - Jimmy Greaves and Armfield were playing for England.
The completion of my 'Hat-trick' was in May 1959 when I was at Wembley as a steward! The RAF often supplied people. You had to attend several games including the Final and England games
Boxing was not my main sport but while serving in Kong Kong I qualified as a boxing judge and I also did commentating and inter round summaries for HK radio (above pic)
Several years later my CO told me I had to box in a RAF beginners competition at RAF Cranwell .I had never actually boxed before but after some training I entered as a light heavy weight and easily got beaten - not the best way to complete a hat-trick!

A couple of 'hat-tricks'!!!!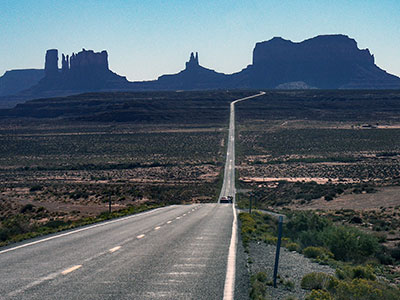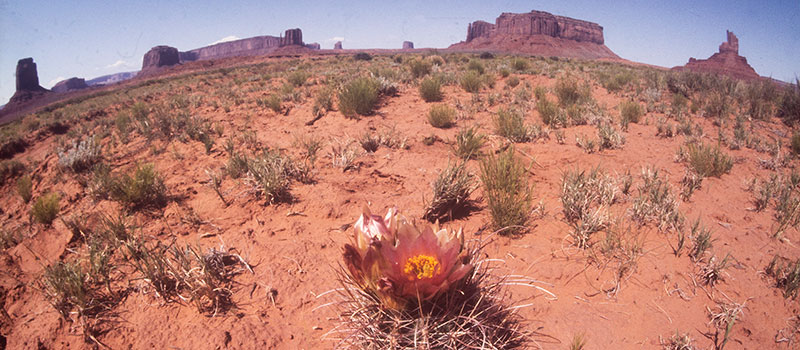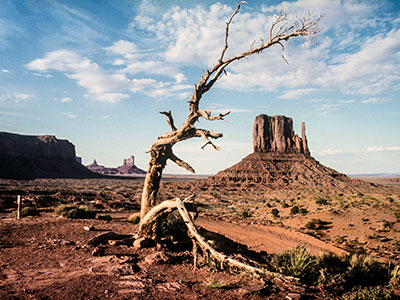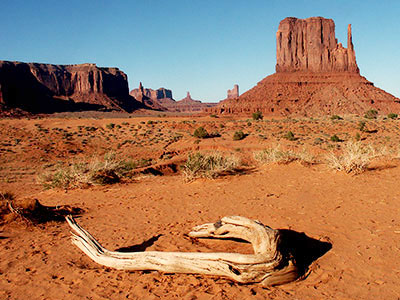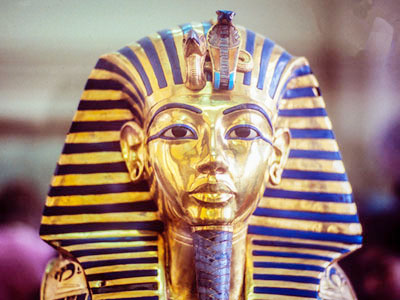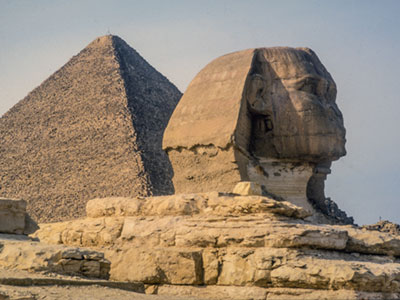 Monument Valley is a Navajo Tribal Park on the border of Utah and Arizona. Its towering Buttes and crimson Mesas will always be remembered by those who have visited the area. I have been here several times.
The area has been the venue for many films over the past years.
As you drive down Hwy 163 you see the wonderful outline of this excellent area
The largest of the Buttes reaches 1,000 feet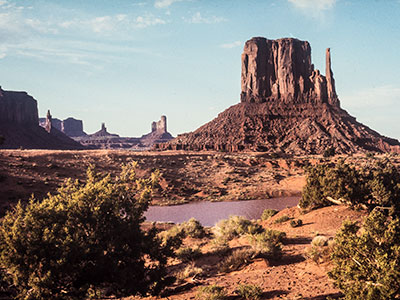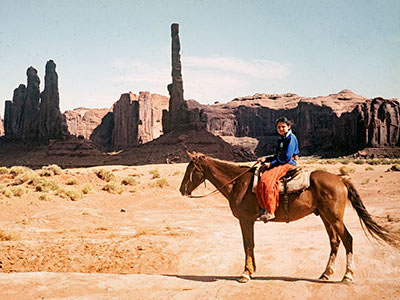 The movie Stagecoach was the first major film to be shot here - in 1939
The Navajo tribe were the first group of peeople to settle in the area
The wonderful silhouette is great at sunrise and sunset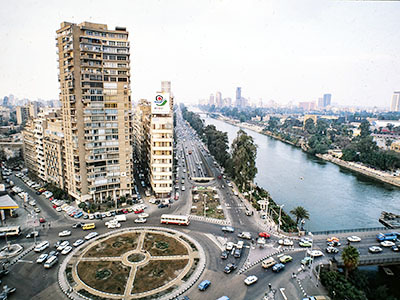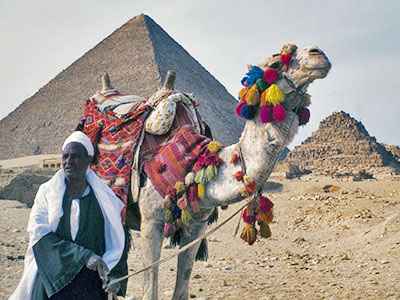 In 1988 I visited Egypt to take pics at the Saudia Catering Unit at the airport and one special memory was the horrendous cab ride from the airport to the hotel in the City!
I did have a couple of free days after work was completed and it enabled me to take in some of the sights including the Pyramids,the Sphinx and the Cairo Museum where you will find Tutankhamun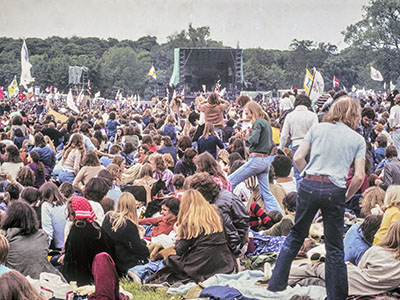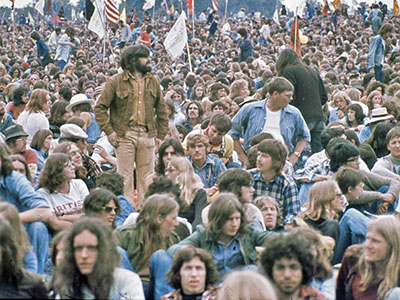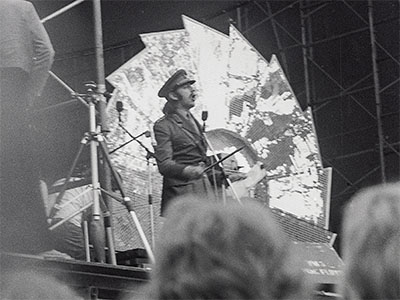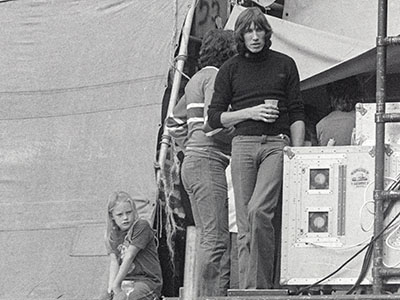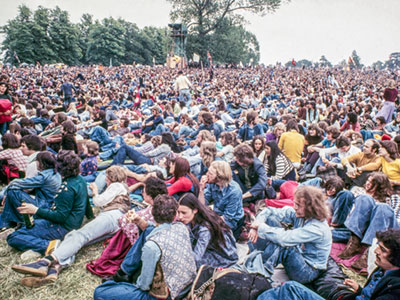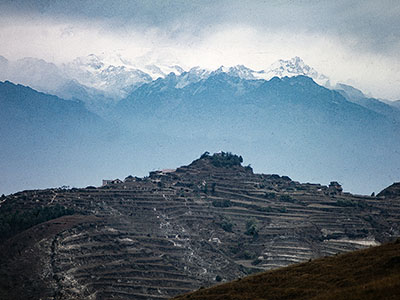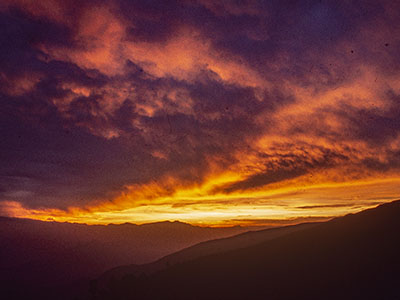 The only outdoor concert I attended was the 1975 Kebworth Festival to see Pink Floyd play 'Dark side of the Moon' .
It cost all of £2.75 for the day.
There were about 100,000 there and it was difficult to get near the stage for some pics
Spotted Roger Waters having a break
prior to Pink Floyd here is The Colonel -
Graham Chapman from Monty Python Flying Circus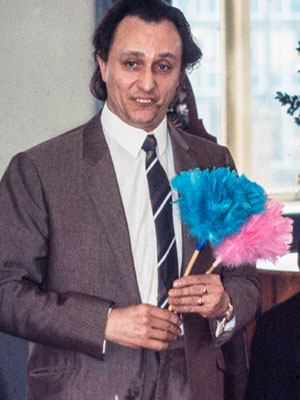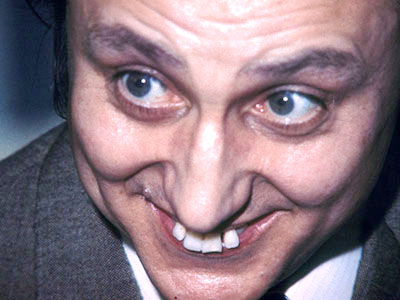 I met Ken Dodds when he visited Manchester University to present some awards many years ago

On arrival in Nepal I went on a air trip to see Everest but alas the weather prevented us from getting nearer.
Only managed a few pics from distance
During my stay in Nepal I went on a trip by car to a location in the hope of getting some more pics but alas still a long distance away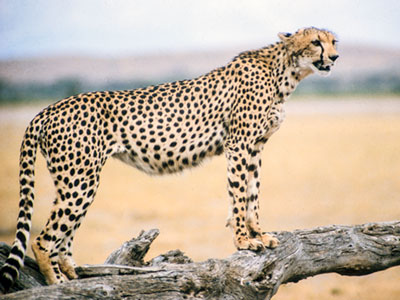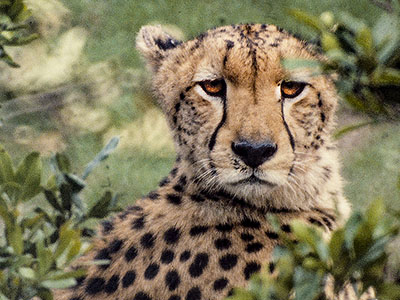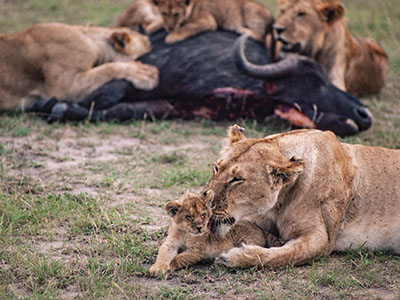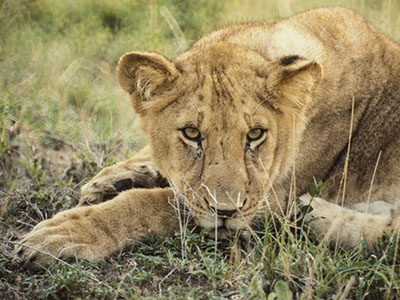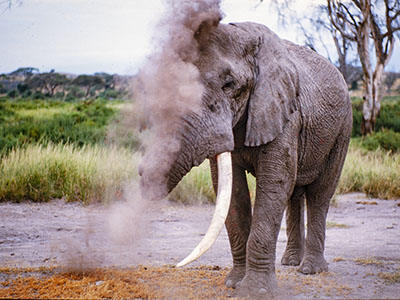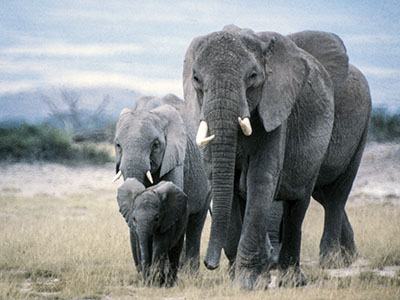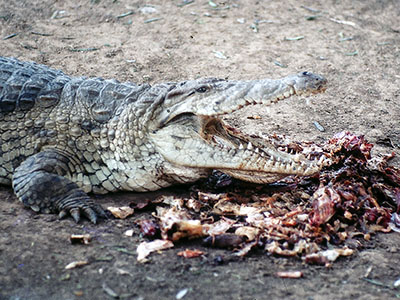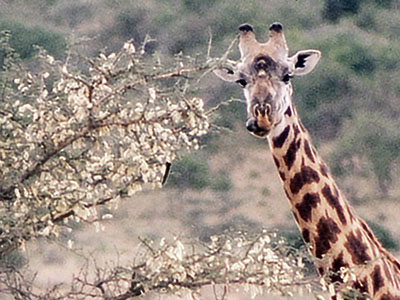 My visit to Kenya in Feb 1985 was mainly to go on safari and get some pics of animals. My two favourites were these images of Cheetahs. They are pretty fast runners - even quicker than Walker of Man City!!
Mum is looking after her child while the rest of the bunch have their lunch
You often came across elephants in different areas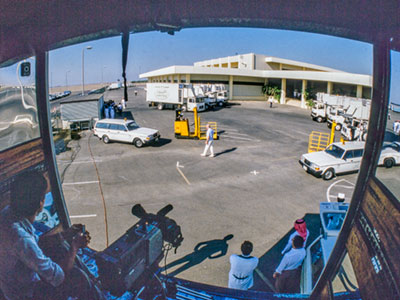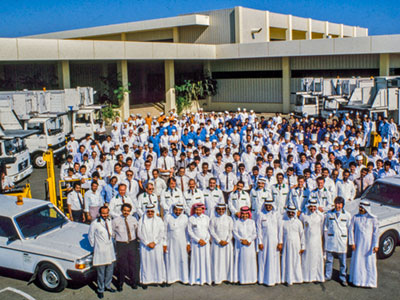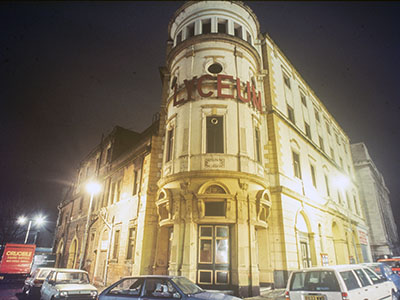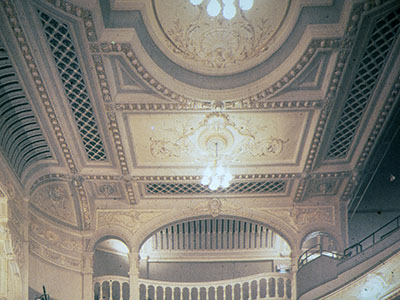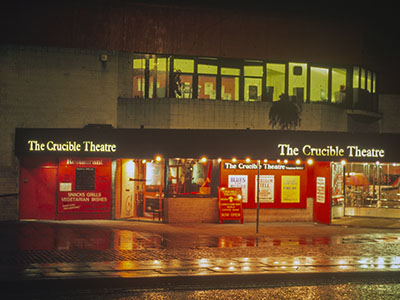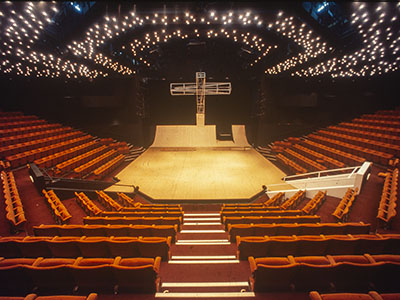 In order to capture the whole of the staff of Saudia Catering we used a high loader to obtain a high viewpoint for video and images. It took quite a long time to get things organised
Near to the theatre is the Crucible mainly famous for the snooker tournaments that take place there
Back in the 80's I produced a video for the European Commission to obtain money to save the Lyceum Theatre in Sheffield
During my 1986 visit to Peru and Bolivia I visited the dry desert near Nasca and in the desert was this graveyard of Chauchilla containing hundreds of skulls many with still their hair on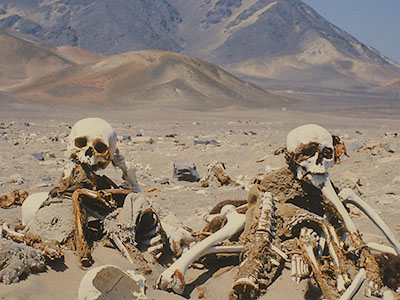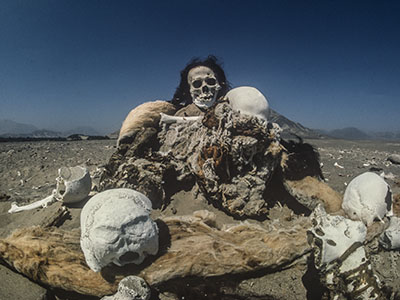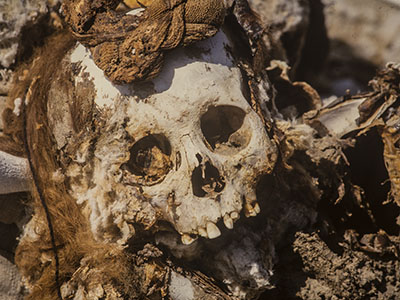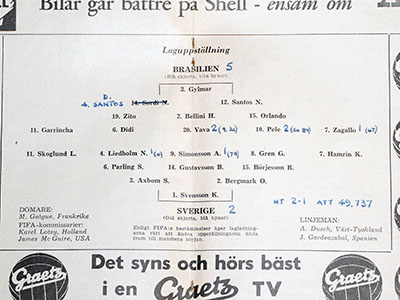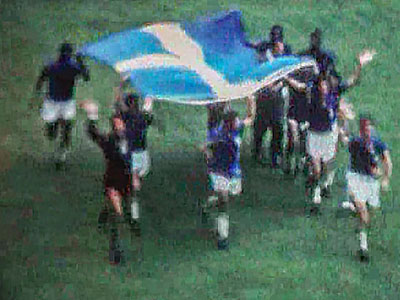 With the World Cup taking place and the bad news about Pele's illness it brought back memories of my visit to Sweden in 1958 to watch several games in the World Cup there. I was lucky enough to watch both key Brazil games in the semi-final against France and the final against Sweden. In the semi Pele scored three goals and then a couple in the final. In that final he became the youngest player ever to play in the final at 17 years 249 days.
I did shoot some film on a 8mm camera so I am afraid the quality is pretty poor. Lower right is a frame of the winners celebrating. Alas he has now passed away at the age of 82.
In 2008 I visited the USA and while driving through New Mexico stopped off to explore the Bisti Wilderness. It is a very photogenic area However I did have a nasty experience while crossing some very large white rocks. Some of the big slabs have a deep drop between them and I accidentally dropped some camera gear down one. In trying to retrieve the gear I fell myself . Fortunately I managed to get out eventually with all the gear. I was lucky as there were no other people in the area.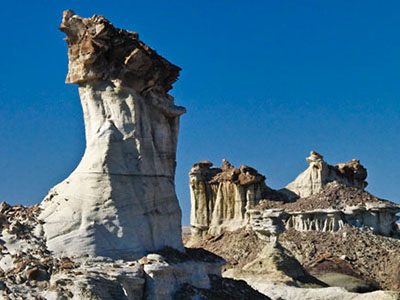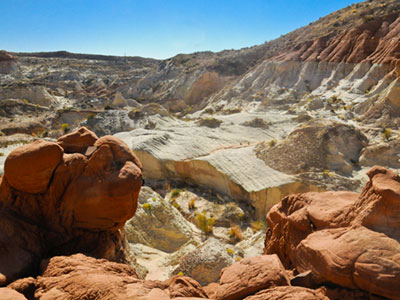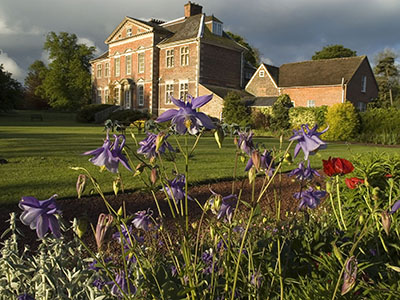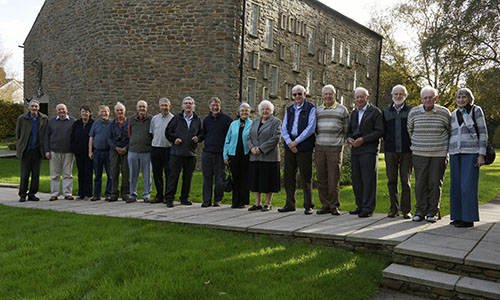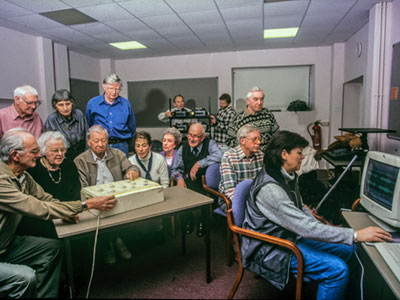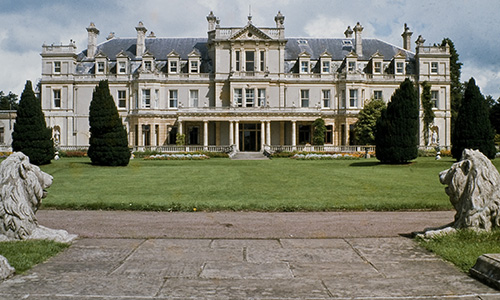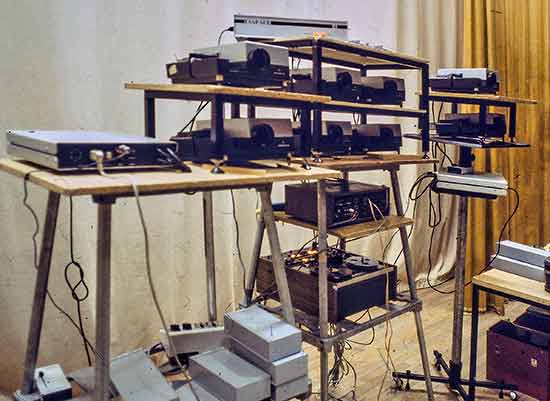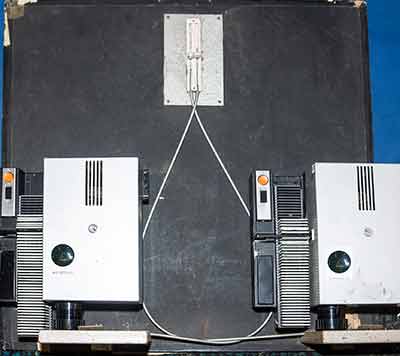 Urchfont Manor where I ran many courses is in Wiltshire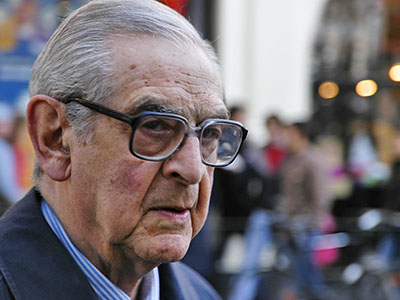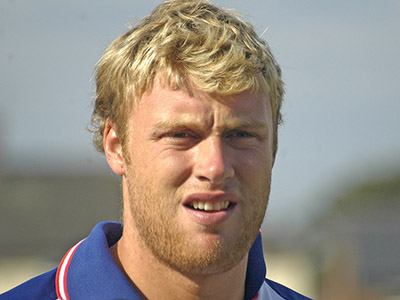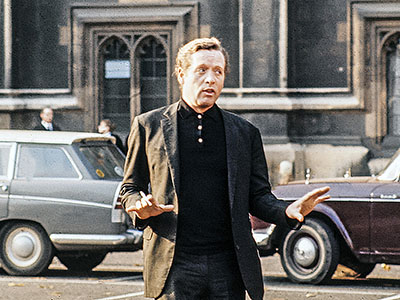 Below are 4 famous people I spotted while out walking with my camera
Denis Norden CBE - a Radio and TV witer and presenter. The image was shot near Leicester Square in london
Patrick McGoohan - American actor, director and producer of film and television - taken in London
When I lived in Didsbury Manchester I was walking out of the drive when I spotted the above 2 being filmed for 'The Clitheroe Kid' It was lucky I had my camera with me so I grabbed a quick shot - the small one is Danny Ross
There were several other famous people I have bumped into but without my camera and before mobiles!
Comedian George Roper ended up living quite near me and most mornings we used to walk down to a local shop to get a paper. He used to whisper jokes to me. I knew his son Matt who is now in the USA.
When I was doing Nikon Courses I always did one in London and when I was booking in at the hotel I suddenly realized I was standing next to Les Dawson. We chatted for a few minutes before moving on.
Lo and behold on my very next visit to the same hotel who should be booking in at the same time - Les Dawson - we retired to the bar a little later. He was working for the BBC.
On my return from Hong Kong in 1957 I got a request from a player in Hong Kong who was visiting UK to organize a visit to Old Trafford home of Manchester United. I managed it and I crossed the pitch with him to meet Matt Busby - then manager of United. Amazingly enough a year later the same thing happened and again I walked over the pitch with another Hong Kong player to meet Matt Busby.
Years ago I often went to software exhibitions and on one occasion in the Birmingham area before going in I sat down looking at the programme checking which companies to visit when a person came over to ask me a question. It was comedian Jim Davidson.
You just never know who you are going to bump into!

.

Freddie Flintoff -Lancashire and England cricketer and recently known for his top gear role.
Pic taken near Old Trafford
The above pic of the Stadium was taken by me in 1978 when I returned to the ground where I had refereed so many games when I was in Hong Kong in 1956-57. It used to have a capacity of about 30,000. When I was in Hong Kong
I was manager of the RAF team in the first division and I was also a referee in the same league!!!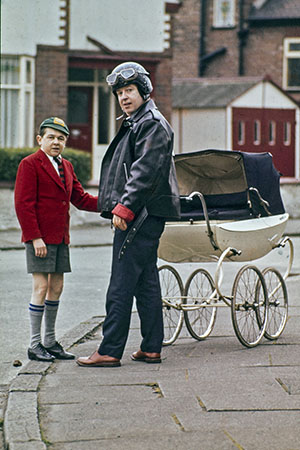 I started lecturing in 1967 for the Lancashire and Cheshire Photographic Union and then from 1970 I also lectured for Agfa-Gevaert and presented for them the 'Symphoney of Sound and Colour' an audio visual show from 1973 -78. In 1972 I left Bostik to become the resident lecturer at the Nikon School and a freelance photographer. From 1978 to 1984 I produced and presented 'The Nikon Experience ' - an 8 projector multi-vision show in halls and theatres throughout the UK.
In addition to the above I also started a range of specialst weekend courses at several different large locations - Dyffryn, Urchfont Manor, Toller Porcorum and St Michael's College
The total lectures and shows is just under 700!
The total number of countries visited over the years is 70!


This is the group of friends that attended my final lectures at
St Michael's College Cardiff in November 2013

A group of my regulars hard at work !

Dyffryn - near Cardiff where I used to run special courses

My 8 projector set-up for back projection

One of the original 'Pollock' duo-fades which I first used for AV in 1967

.