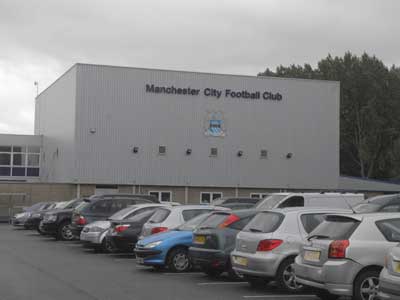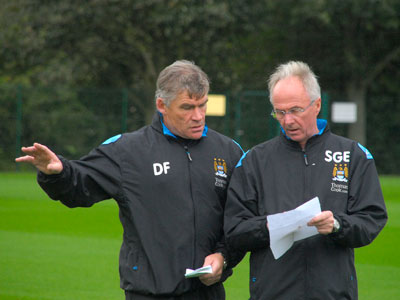 Carrington - Sept 2007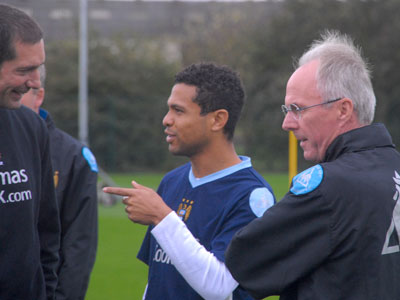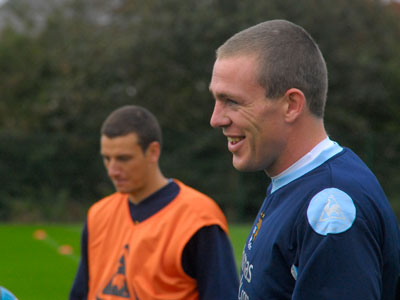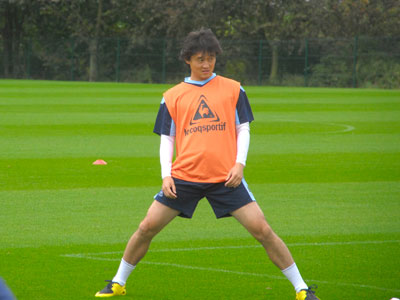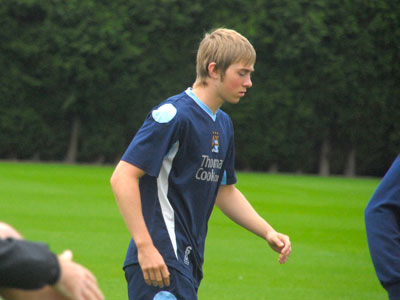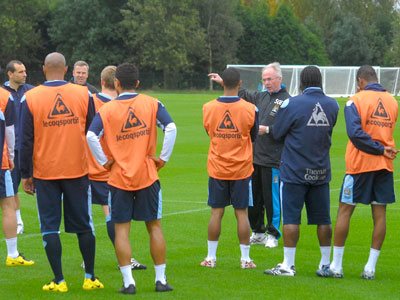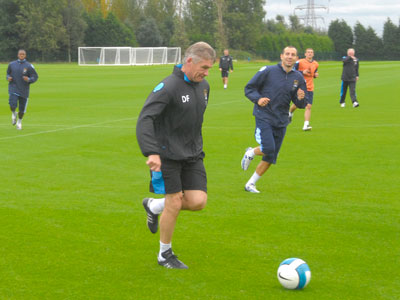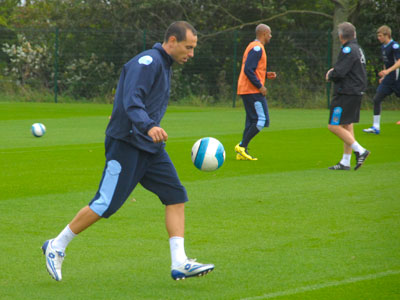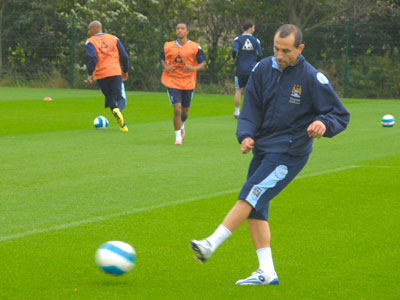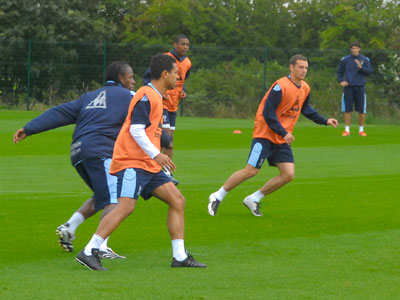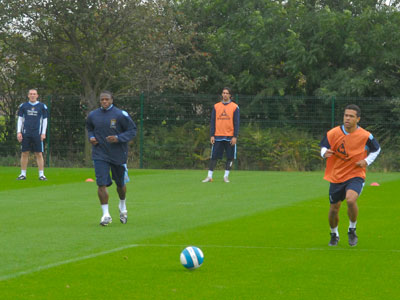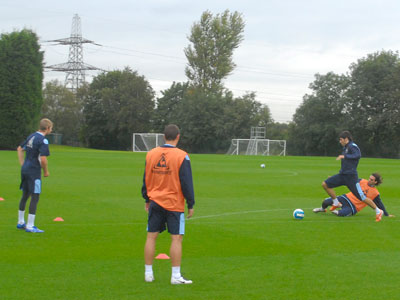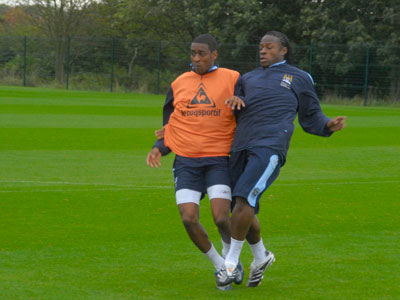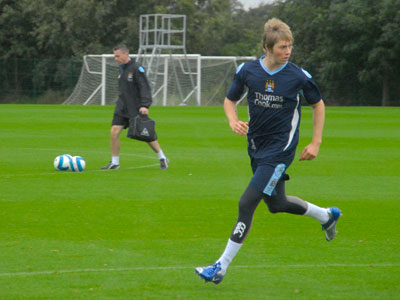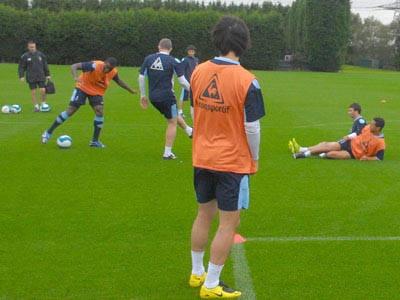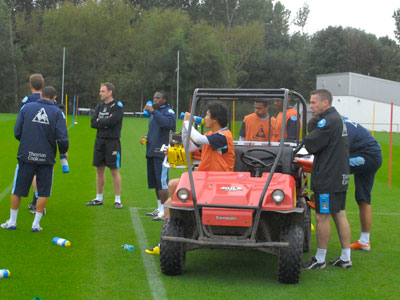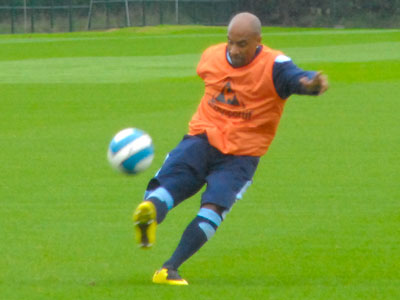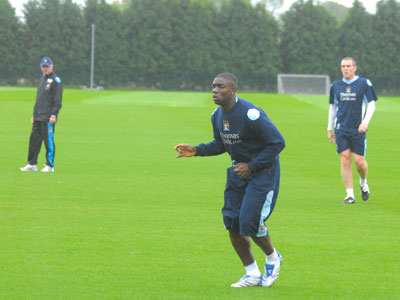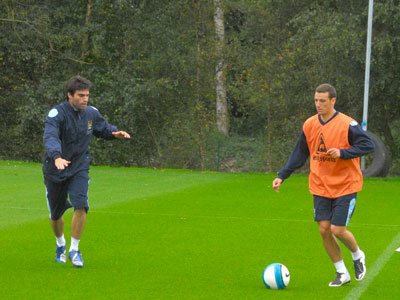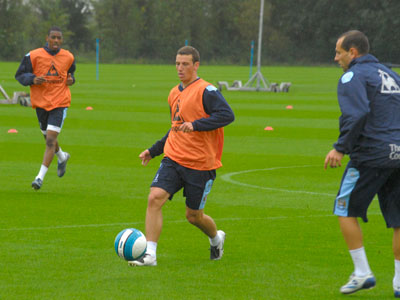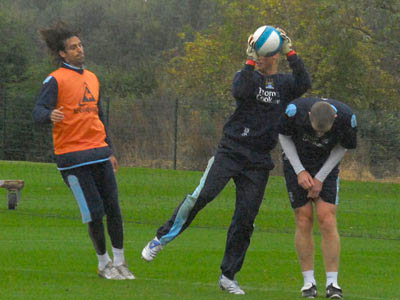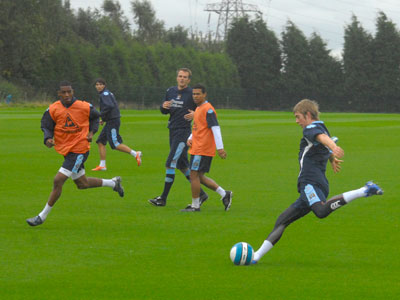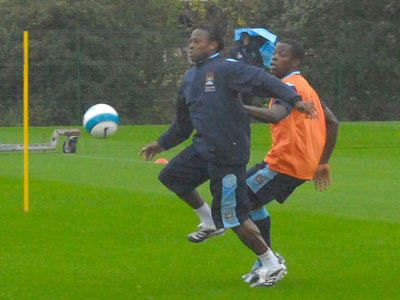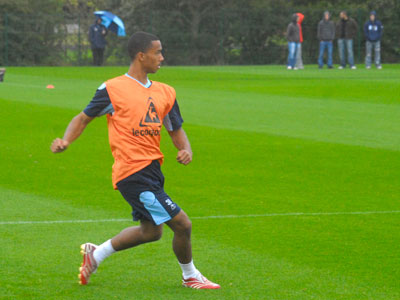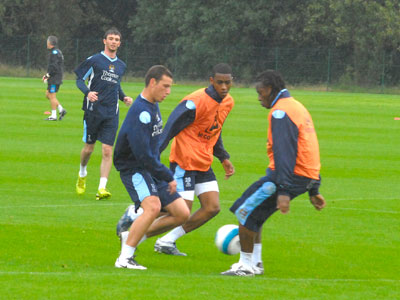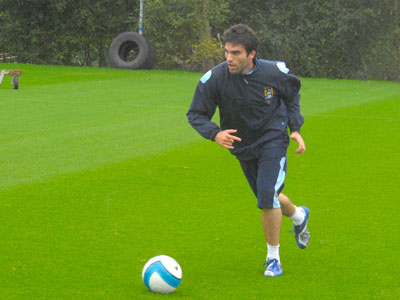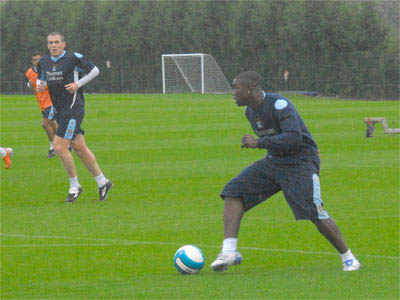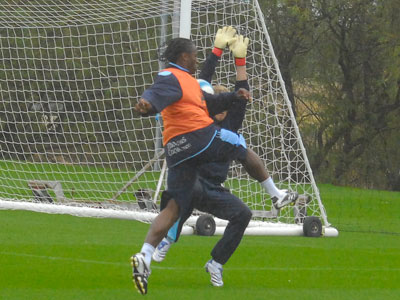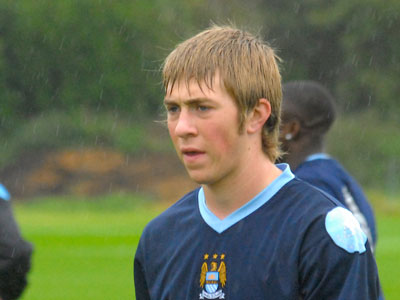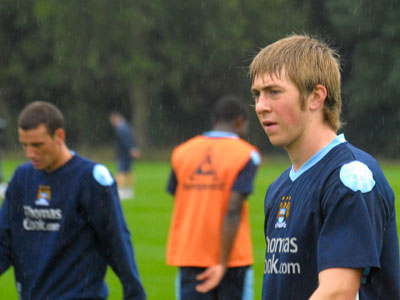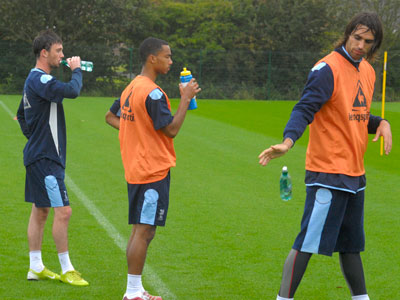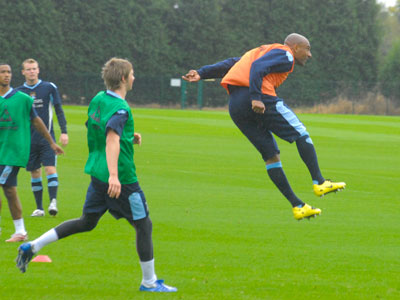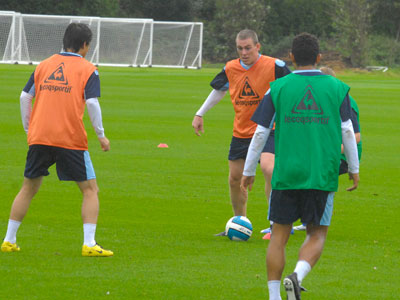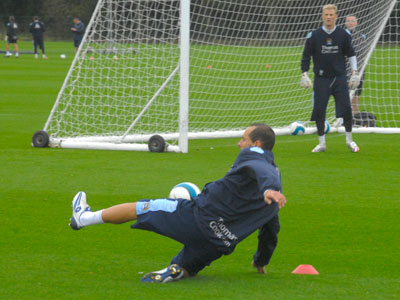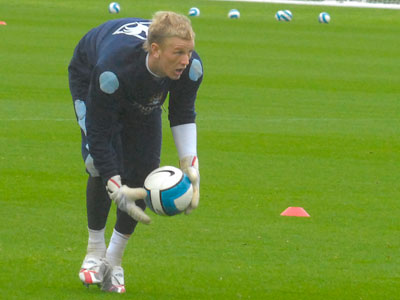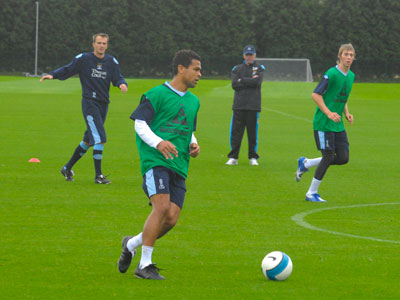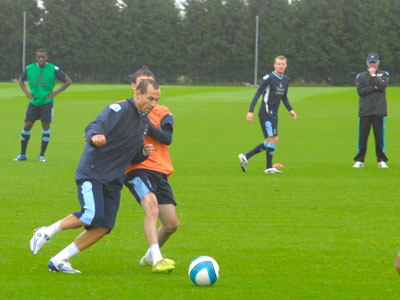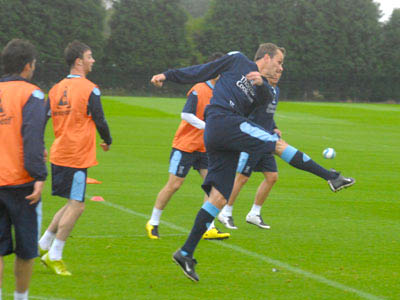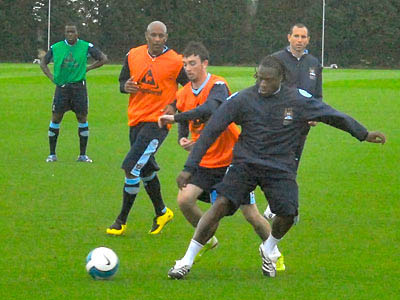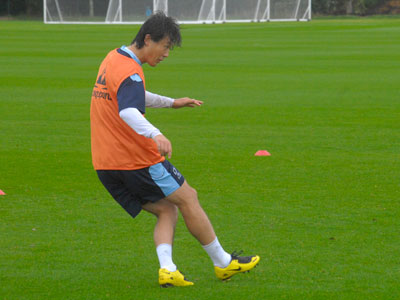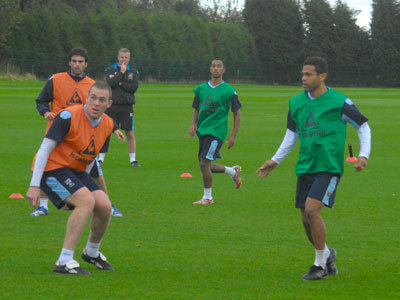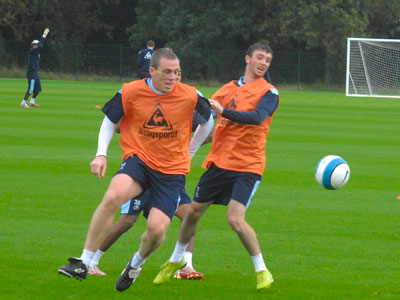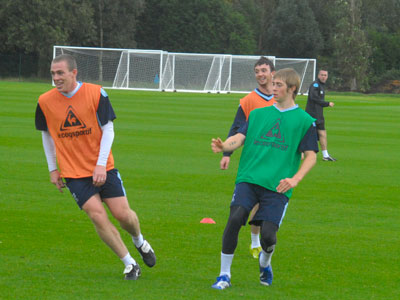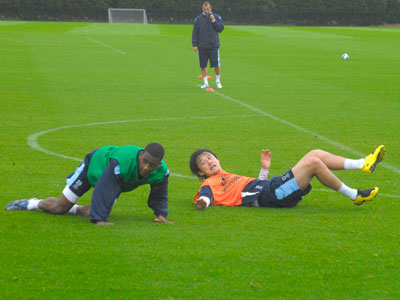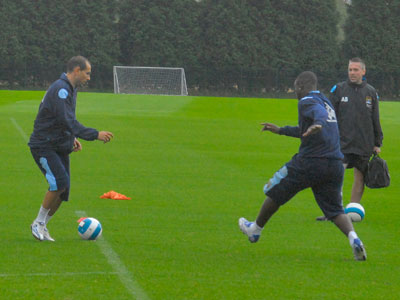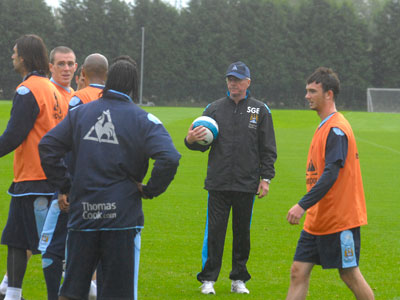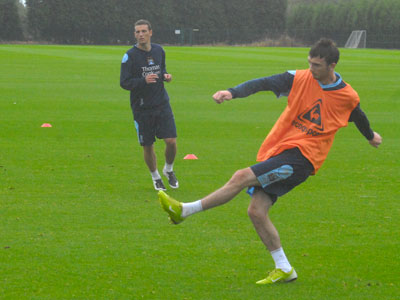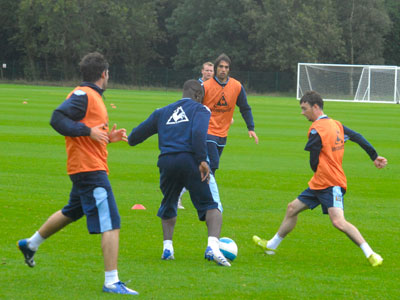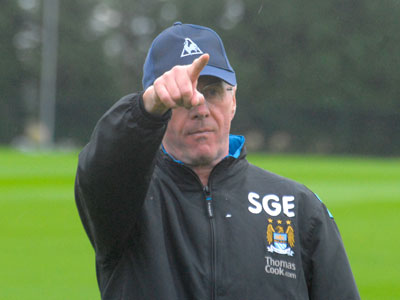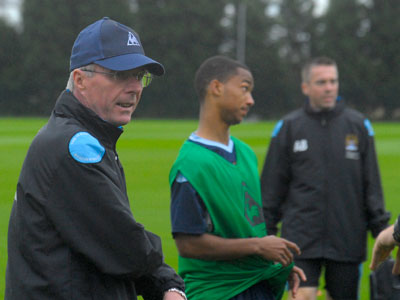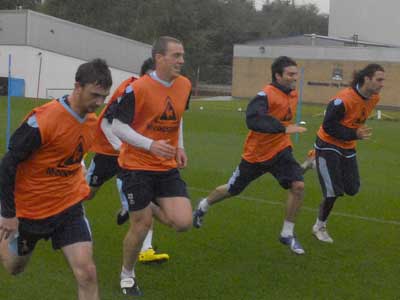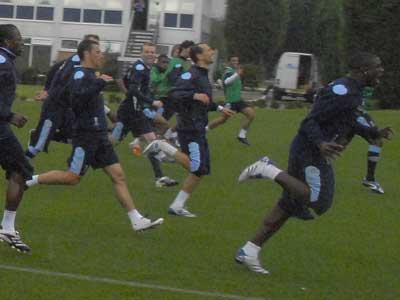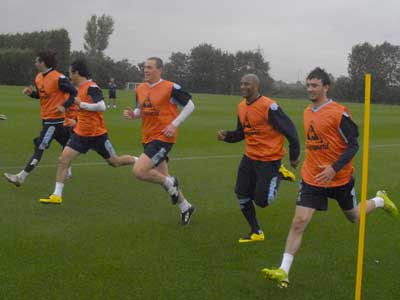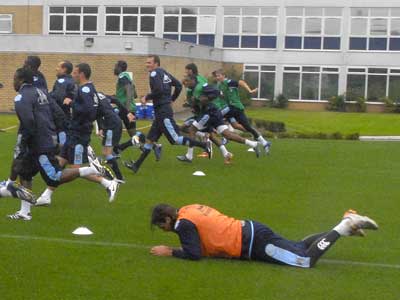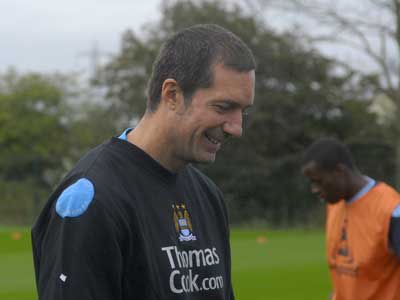 Italian Stefano Marrone City's new conditioning coach who was with Everton and previously with Besiktas, Fenerbahce and Vicenza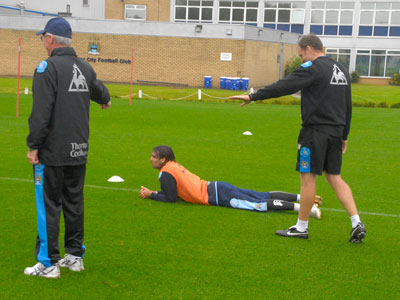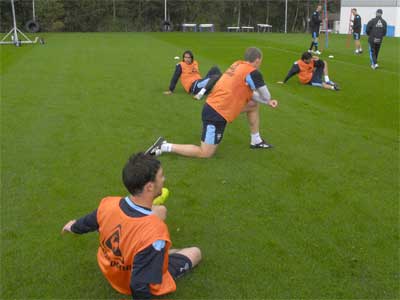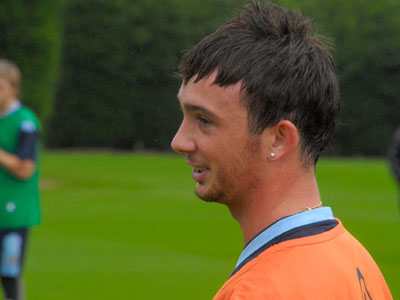 This was the first time I had been back to Carrington to see City train since the departure of Kevin Keegan so it was interesting to see the changes that have taken place. It was snowing the last time I was here - Feb 2005 - Today it was just the odd shower of rain but I must say I was really impressed with the variety and quality of technical, tactical and fitness training and above all the attitude of the players. There was plenty of banter and smiles and it was obvious they were enjoying the two hour session. Considering the influx of new players and lack of preparation time it is remarkable how well the players have come together as a team. However much of the credit should go to the manager and his back room staff.
Front of the Carrington complex
Sven and Derek Fazakerley discuss the schedule
Italian fitness coach Stefano Marrone, Geovanni and Sven
Skipper Richard Dunne with Elano in the background
One for the scrap book- Derek Fazakerley dashing down the wing!
Mpenza Geovanni and Elano
Samaras tries to tackle Corluka
Gelson Fernandes and Mpenza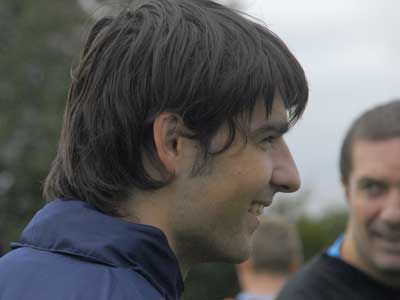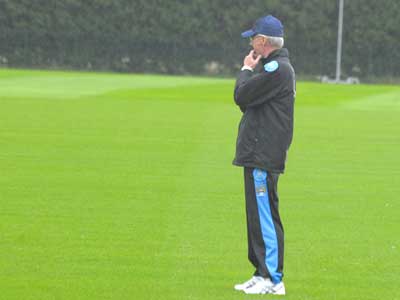 Fernandes, Elano and Petrov
Samaras, Schmeichel and Dunne
The promising Shaleum Logan
Elano, Fernandes and Mpenza contest the ball
Micah Richards on the ball
Ireland, Logan and Samaras take a break
Mpenza and Kasper Schmeichel
Petrov tries a new secret technique!!
Petrov tries to get past Ireland
Ireland tries to tackle Mpenza
Garrido, Dunne, Logan and Geovanni
Richards comes to block Petrov
The manager nicks the ball
Ireland tries to get the ball off Richards
Sven with Logan in the background
The finale to the training with the squad divided into three teams to do short sprints
Punishment for the defeated team were push-ups.
The players relax after their sprinting
Stephen Ireland who has just signed a new five year contract