City 5 Liverpool 0
September 9th 2017 att.54,172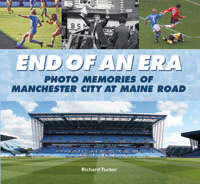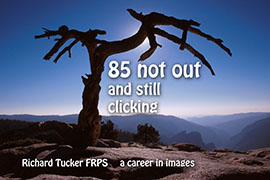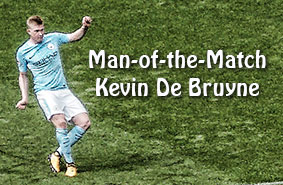 This was more like it! City took Liverpool apart in a game that will be remembered for the clash between Ederson and Mane that ended with the City keeper who had enjoyed an excellent first half been carried off
and Mane being sent off for dangerous play. The game was delayed for 8 minutes while Ederson was being treated and soon after Jesus made it two nil to City - Aguero having scored on 24 minutes.
In the second half Aguero handed Jesus a second goal and then when Sane came on he scored twice his second effort being a great goal.
It was a fairly even game for the first 30 minutes or so with Liverpool doing a lot of attacking down the right flank Otamendi being the main target. Stones didn't do too badly in the absence of Kompany. Mendy made his home debut and was very dangerous down the left wing. He crossed early nearly every time and I think he will soon settle in to the Premiership. Bravo who came on for Edison had little to do. De Bruyne was terrific with his distribution as was David Silva and it looks like Aguero and Jesus are making a good partnership up front.
It is interesting that City are now going to the South end at the start. A change of tactic or position of the sun!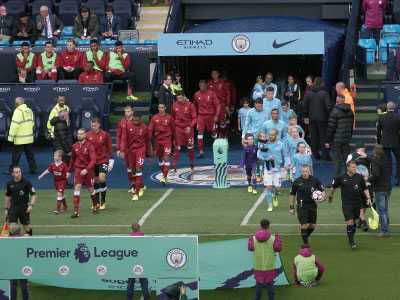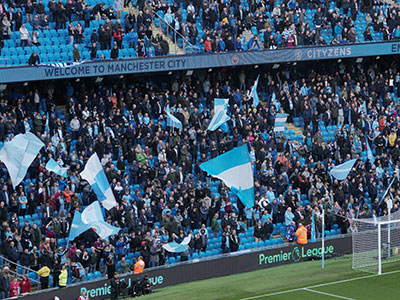 With the early kick-off and extra security there were a few empty seats as the teams came out.
Walker returned after his suspension and Stones was in for Kompany. Aguero was back in place of Benardo Silva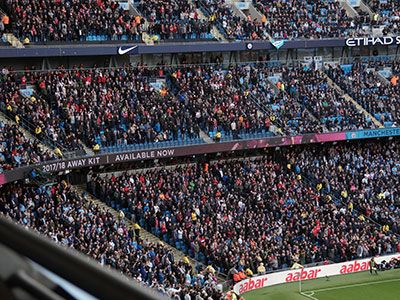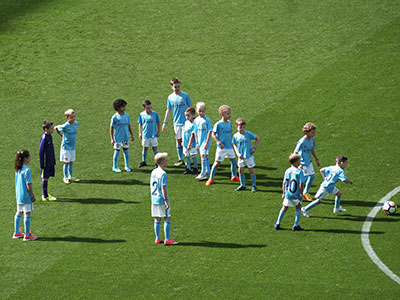 As expected Liverpool had a lot of support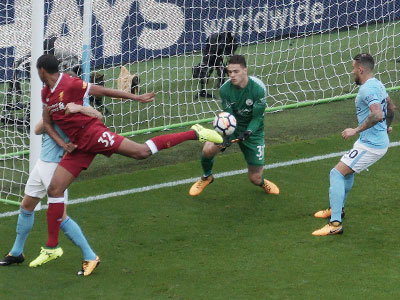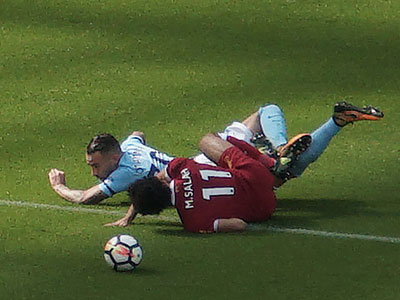 Ederson is soon in action saving at a corner
Otamendi brings down Salah and gets a yellow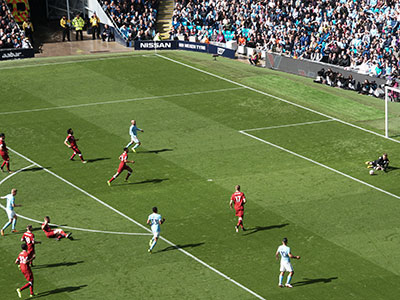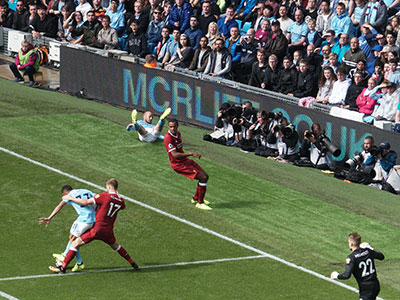 A shot from De Bruyne is saved by Mignolet
Klavan manages to keep Jesus at bay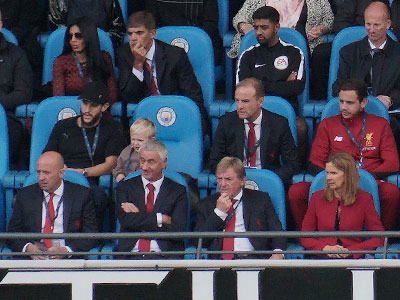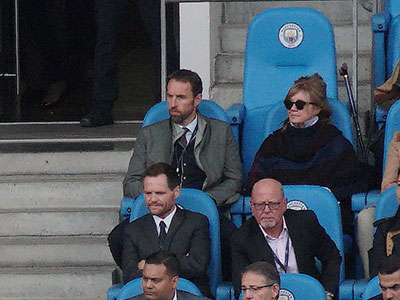 No prizes for guessing who these 2 ex liverpool players are
The England Manager is present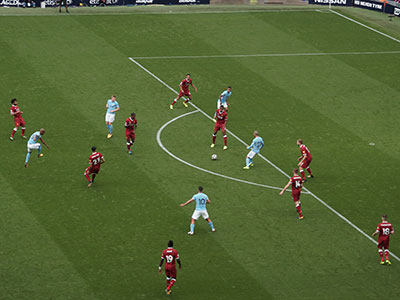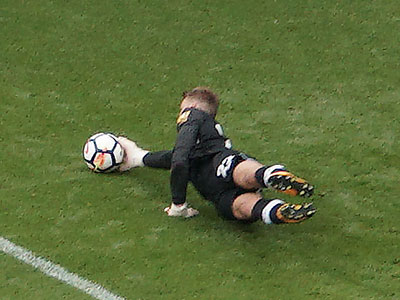 A Fernandinho shot from long range is pushed by the keeper for a corner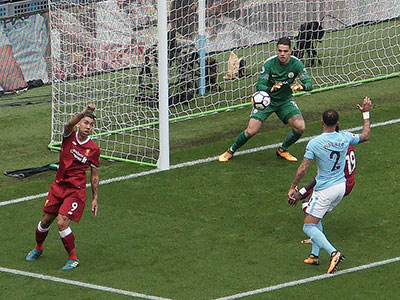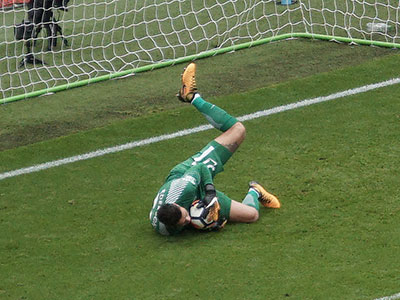 Ederson is kept busy in the City goal and his long distance goal -kicks are good too.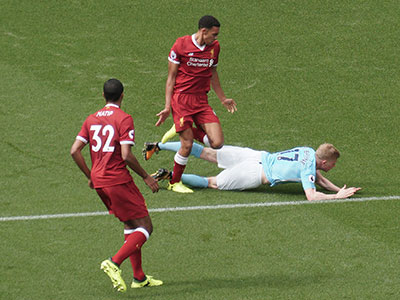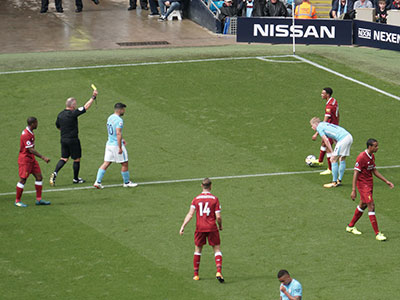 On 19 minutes De Bruyne is brought down on the edge of the area and Alexander-Arnold gets a yellow card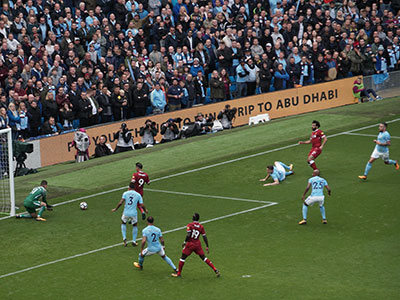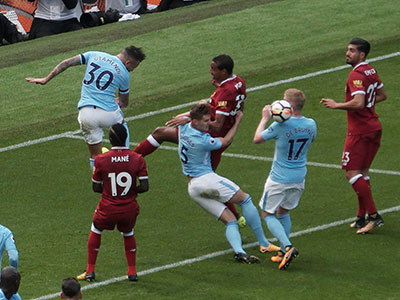 Otamendi heads clear at a corner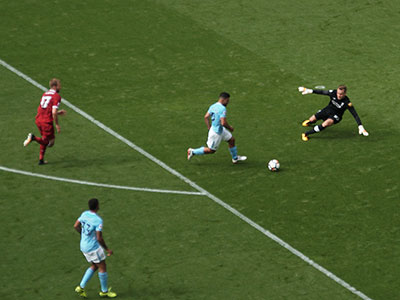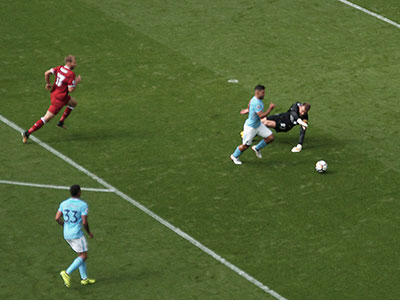 On 24 minutes a great through ball by De Bruyne finds Aguero who rounds the keeper........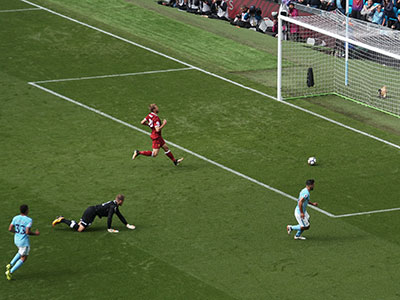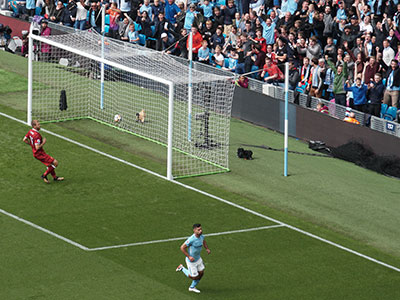 ........and shoots into the empty net to give City the lead - brilliant!

The North Stand really liked that!!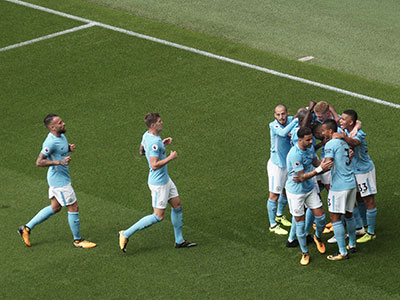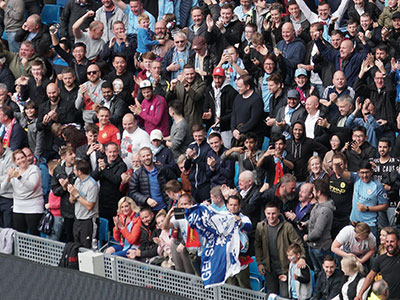 The City players and fans celebrate the moment. Aguero became the top scoring non-european player in the Premiership with 124 goals. It was his 171st for City and nearing the Eric Brook record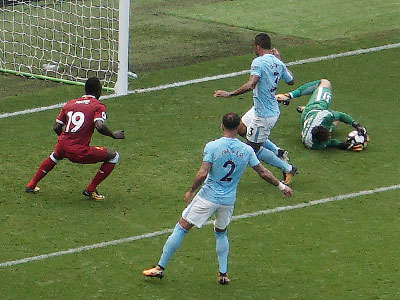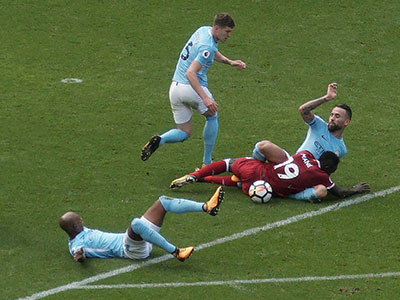 Ederson saves a cross from Salah
Fernandinho brings down Mane...........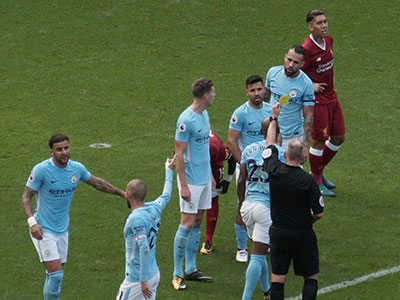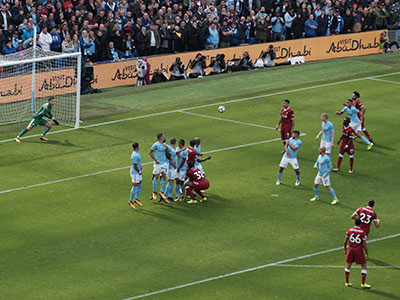 .......and gets a yellow card but the free kick taken by Can goes wide of goal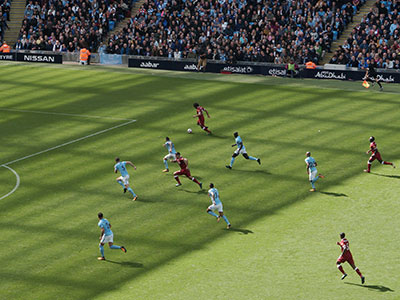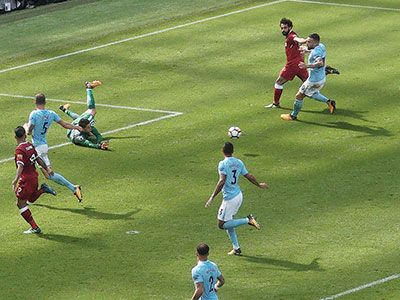 Another attack down the right by Salah and his shot is well saved by Ederson who pushes it to safety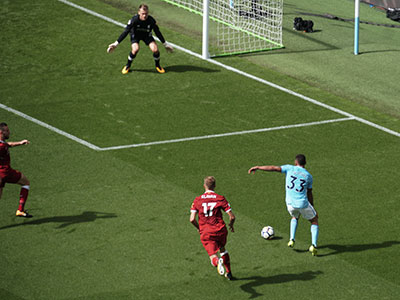 Jesus breaks through and almost scores -the ball going for a corner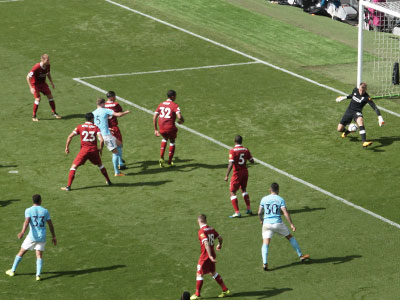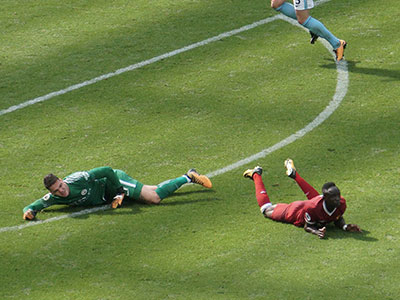 From the corner Stones has shot saved by Mignolet
A couple of minutes later Mane has a break and out comes Ederson to clear but the two clash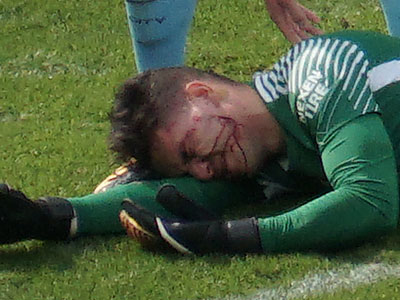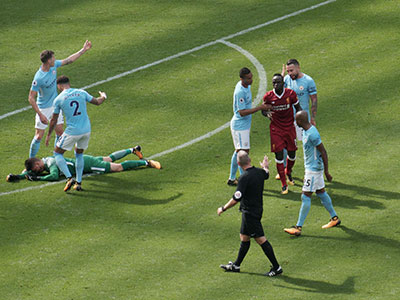 Mane's high boot has caught the cheek of Ederson -you can see the blood running down
City players call for the medics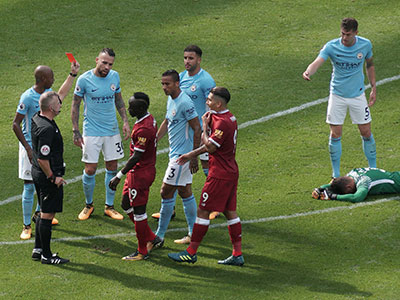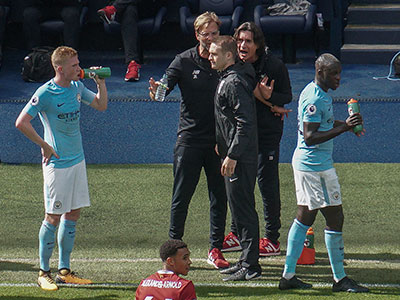 Referee Moss makes the right decision and sends Mane off for dangerous play
Klopp is not happy and moans to the 4th official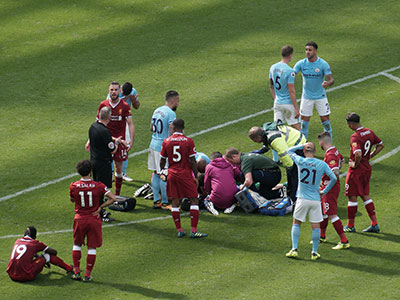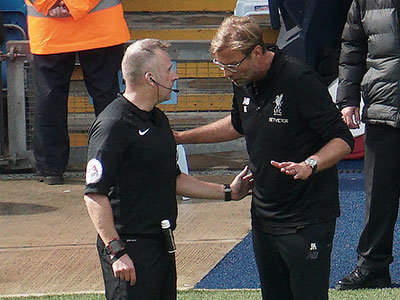 While Ederson is getting attention the ref has to speak to the Liverpool manager -no doubt to explain why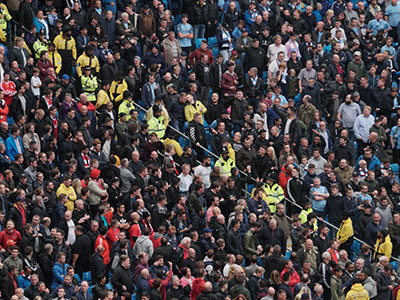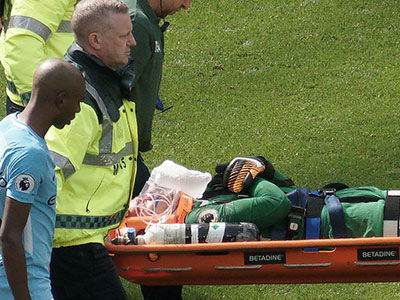 The two sets of fans have their say!
Ederson has his head in a lock and there is oxygen there so it does look serious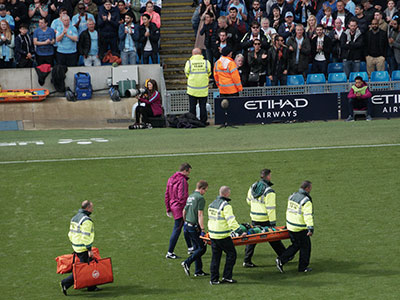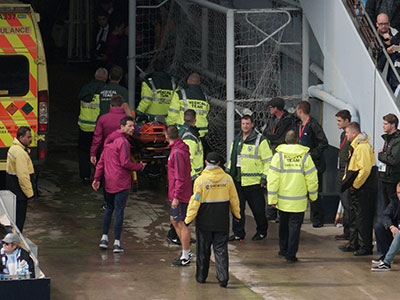 City fans stand and applaud as he is carried off the field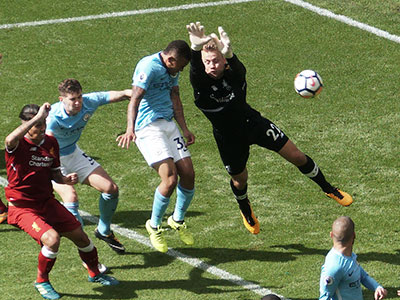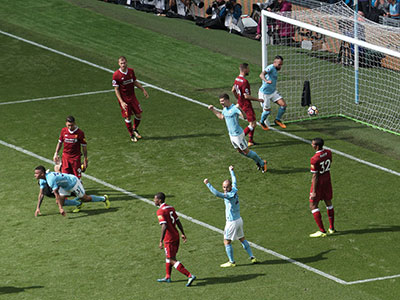 In the 8 minutes added time Jesus scored with a header from a cross from de Bruyne but he was offside - no goal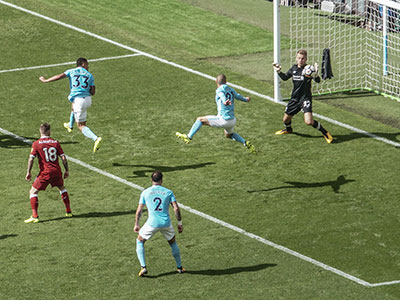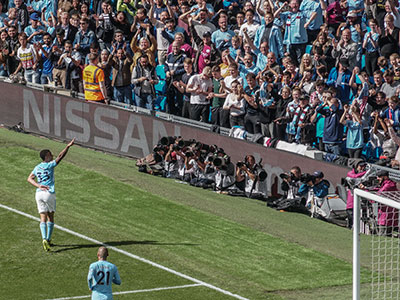 Just on half time another cross from kevin De Bruyne and Jesus heads in again to make it two nil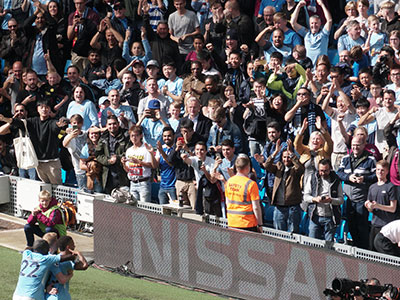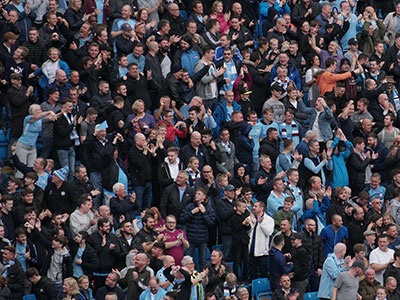 Jesus makes his call as the City fans celebrate
The South Stand let the Liverpool fans know what the score is!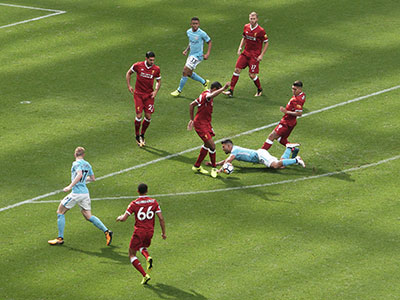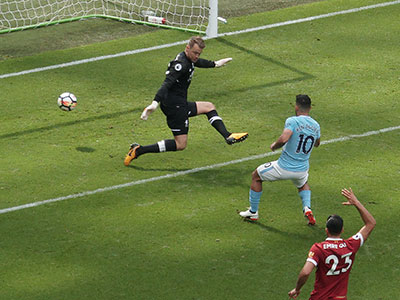 Aguero is down but no free kick
Aguero scores but alas ........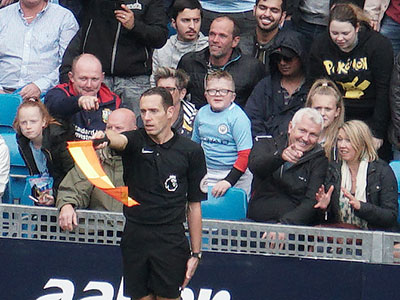 ...the flag is up for offside
moments later Aguero breaks through again and passes to Jesus....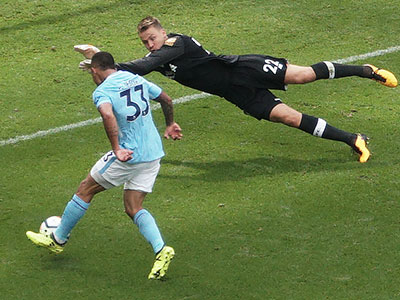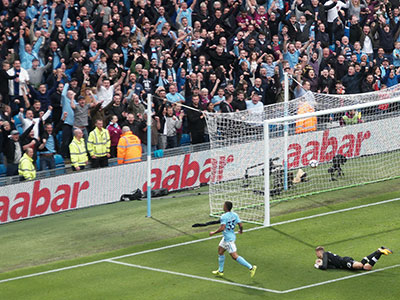 .......who beats the keeper to make it three nil to City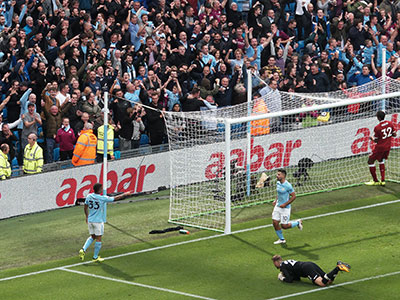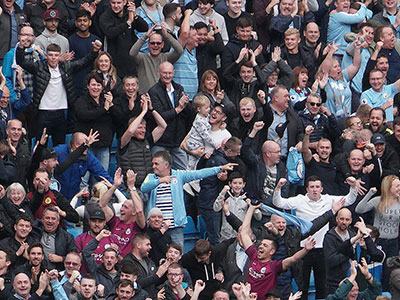 Jesus points out his provider and the South stand erupt

Come on City there's time for more!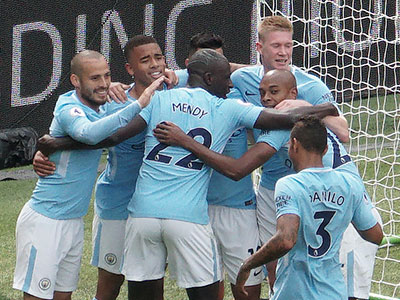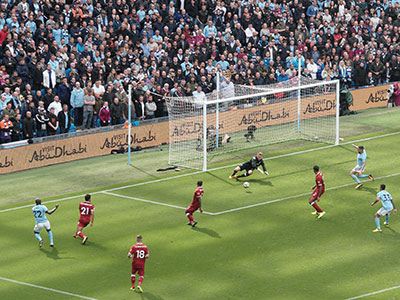 Yet another dangerous Mendy cross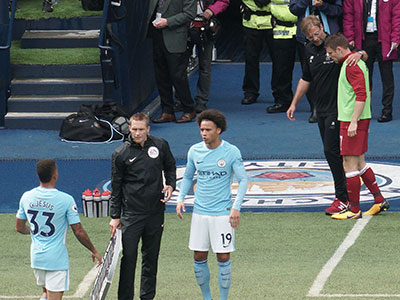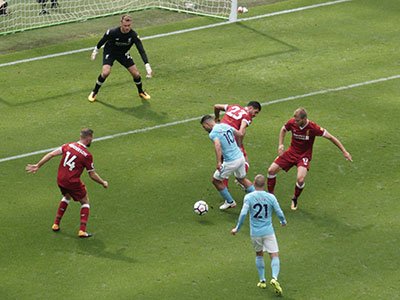 Sane on for Jesus and there is a recognizable player about to come on for Liverpool in the background
Aguero tries to break through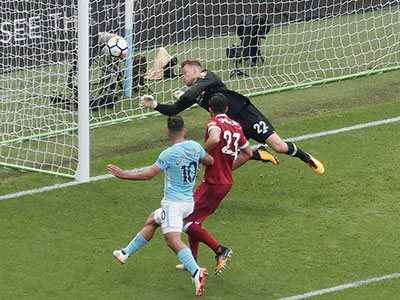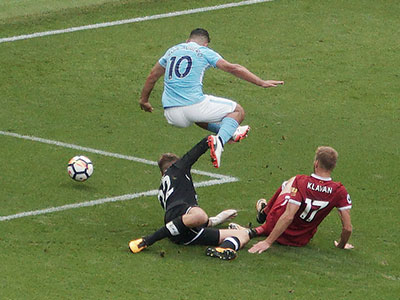 Aguero continued to worry the Liverpool defence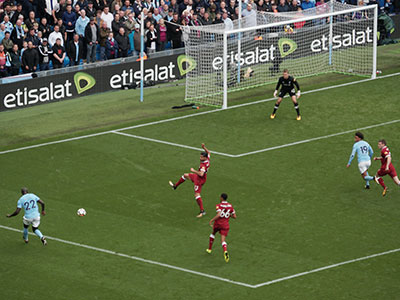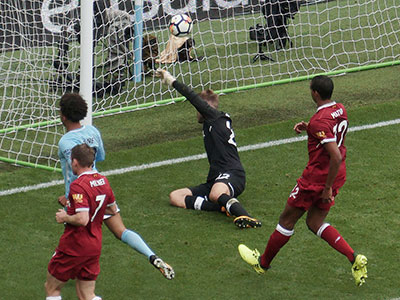 Another Mendy cross and this time Sane beats defenders to put it in the net to make it four nil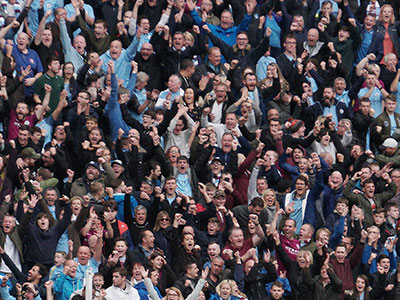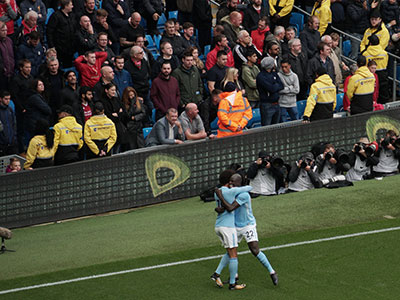 City fans let their rivals know the score while grim Liverpool supporters watch Sane thank Mendy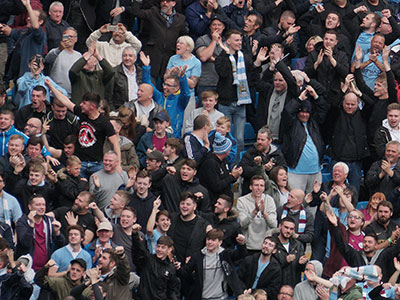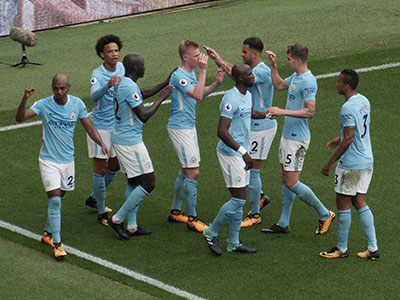 Great celebrations all round as the goal difference improves!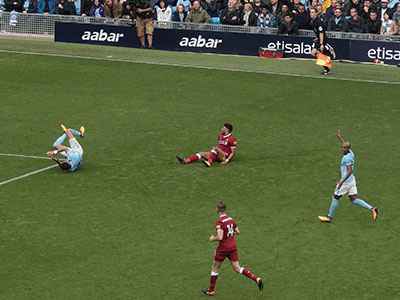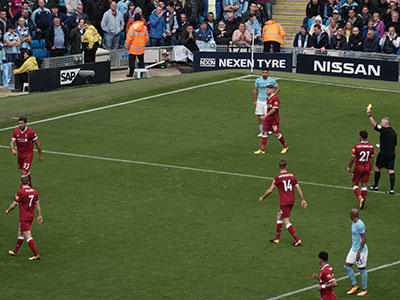 Can fouls Aguero and gets a yellow card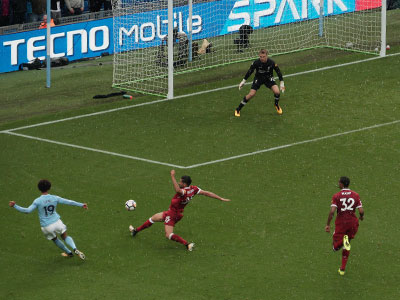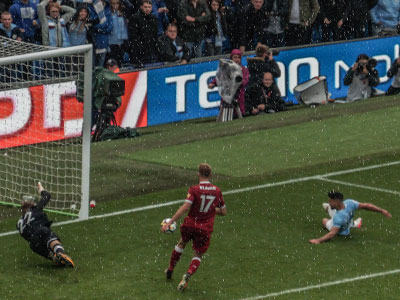 Sane crosses and Aguero just fails to score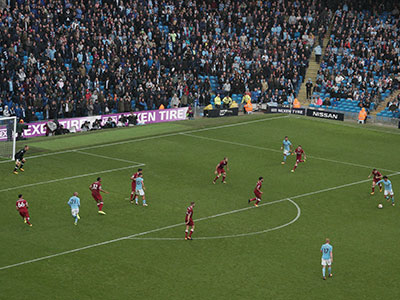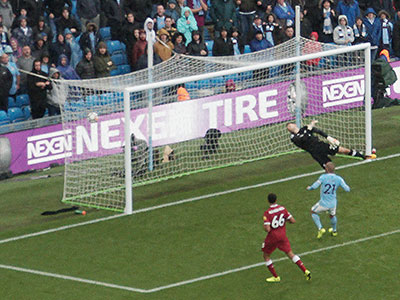 As added time starts Sane takes a great shot from outside the area and it flies into the top corner to make it five nil - magic!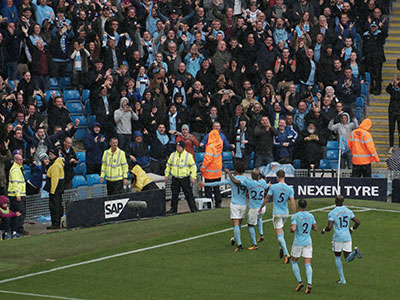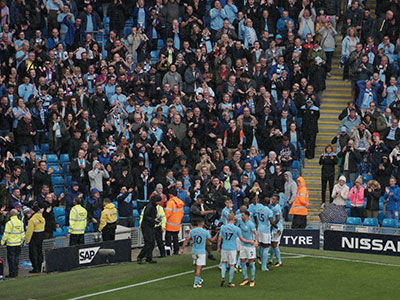 The end of a magical display and a message to the rest of the league what's in store at the Etihad
team
Ederson 8 ( Bravo 6.5) : Walker 7, Stones 7.5, Otamendi 5 (Mangala) , Mendy 8:
Danilo 7.5, Fernandinho 7.5: De Bruyne 9, Silva 7.5, Aguero 8, Jesus 8 (Sane 8)