City 7 Sheffield Wednesday 0
Sept 24th 2014 32,346
Capital One Cup R3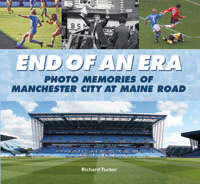 Now available from Amazon ( click on image for link)
WH Smith and the City shop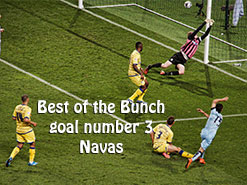 At half time who would have said that City would win 7 nil! Sheffield Wednesday who had brought a lot of fans did well in the first half and we wondered where our first goal was coming from. Right at the start of the second half Frank Lampard gave us the answer and inside 8 minutes we were three up! Dzeko and Navas scoring the other two. Then City got a penalty and the visitors were down to ten men as Toure made it four. We then had to wait until the 76th minute before Dzeko made it five. We saw the debut of the 'mini Messi' - Jose Pozo and he scored with a good effort to make it six. It was left to Frank Lampard to finish what he had started by making it seven in added time. It cannot be often that a team has scored 7 in one half We beat Norwich last November -pics HERE and that was City's largest home win since we beat Huddesfield 10-1 in 1987 at Maine Road.It was a fine second half display by City and now we play Newcastle at home in the next round. I hope more City fans will attend!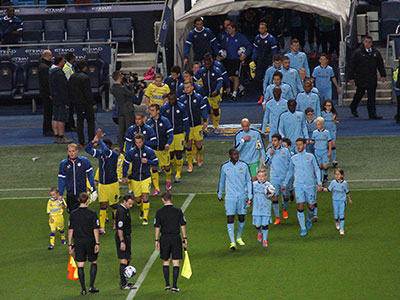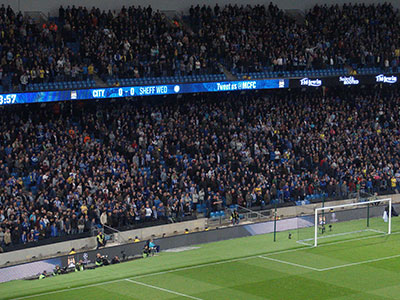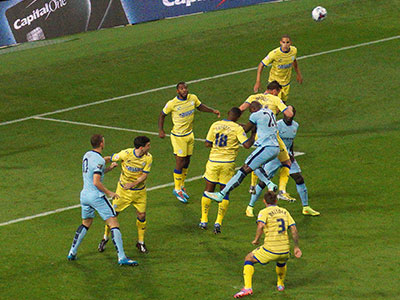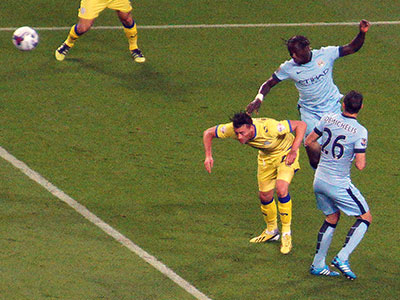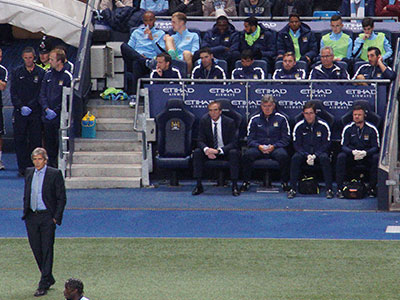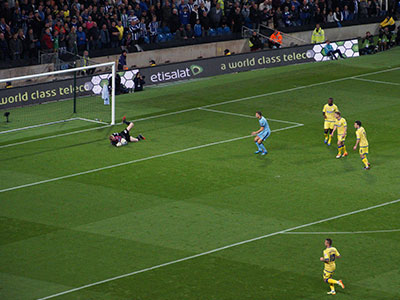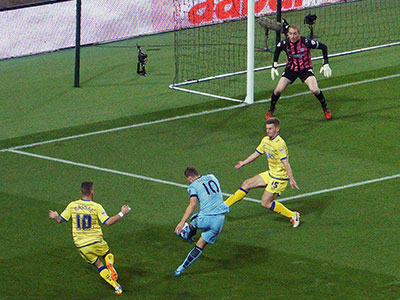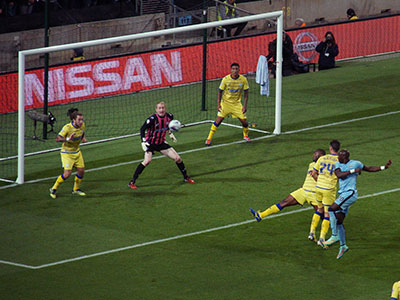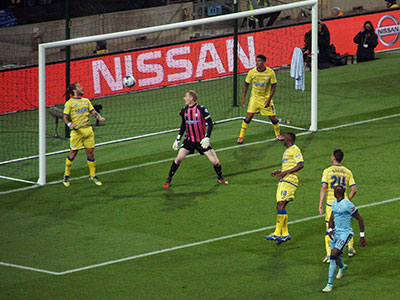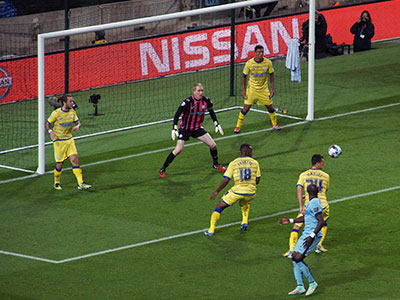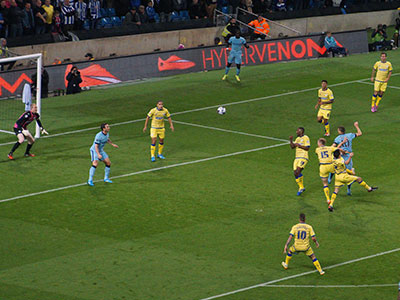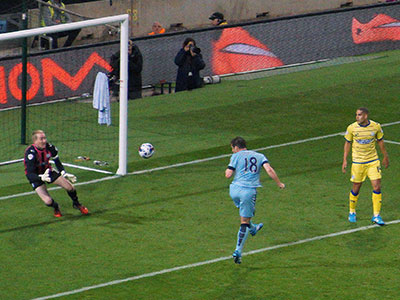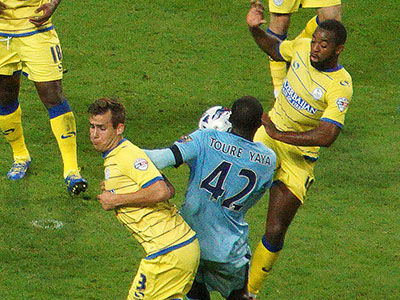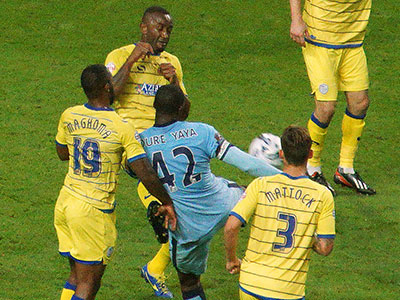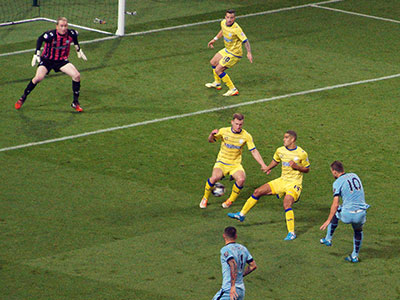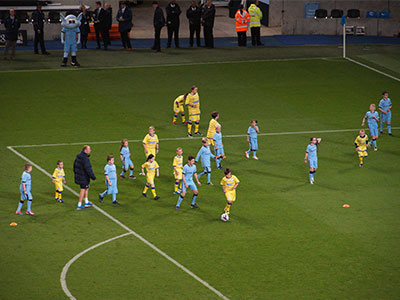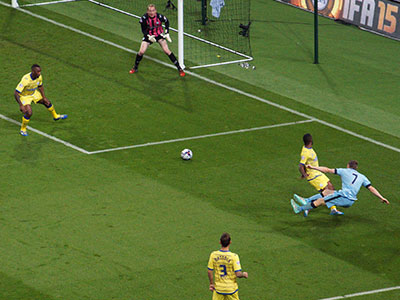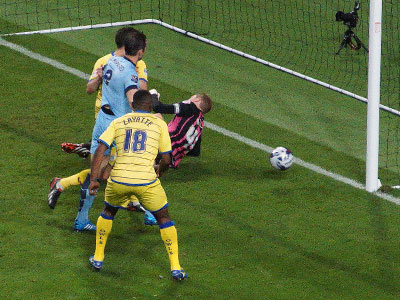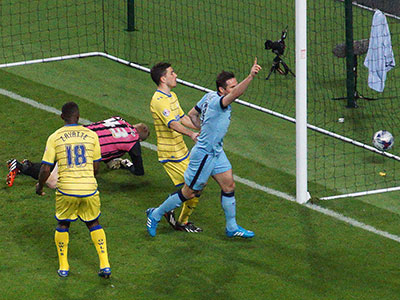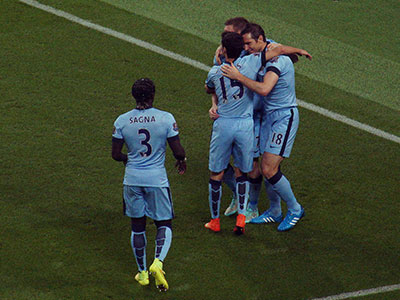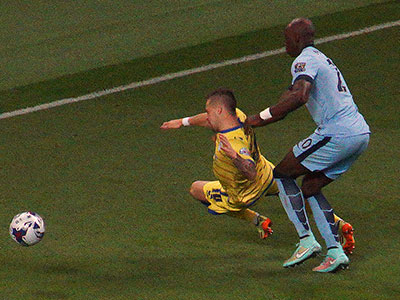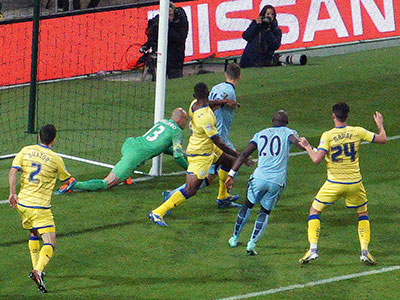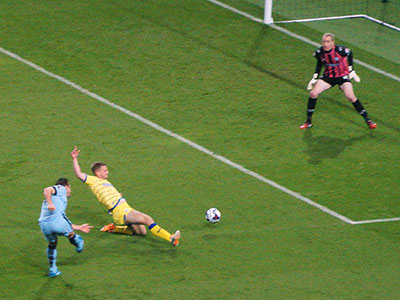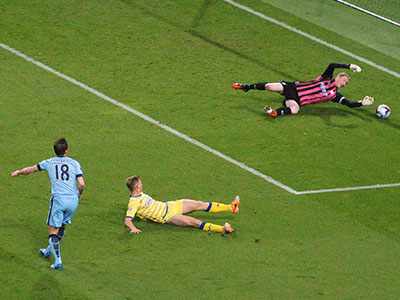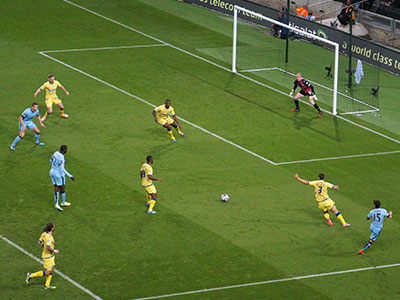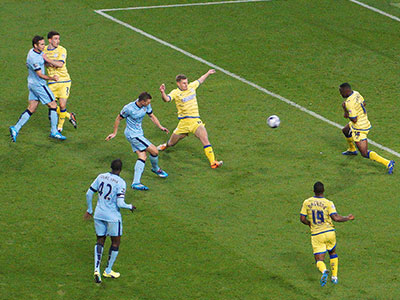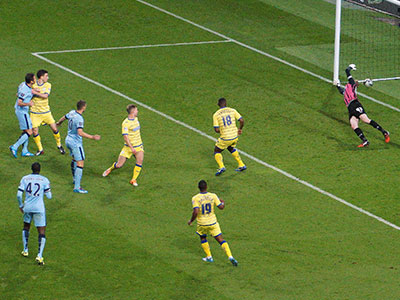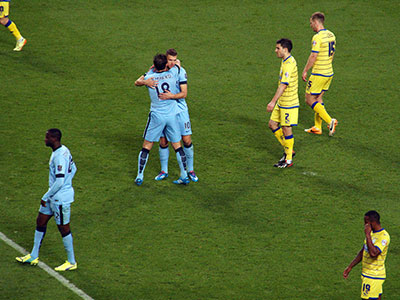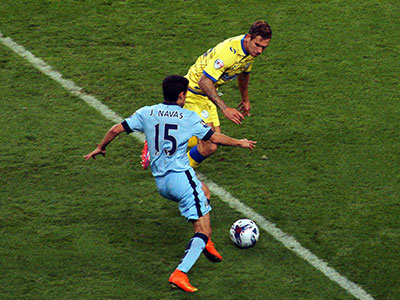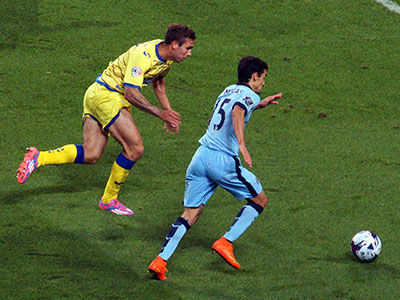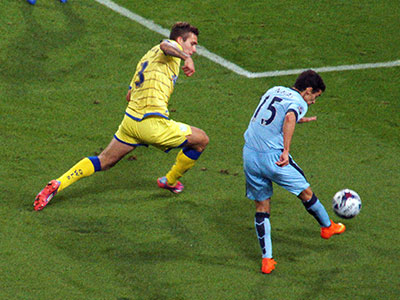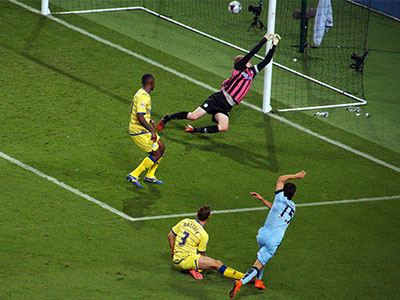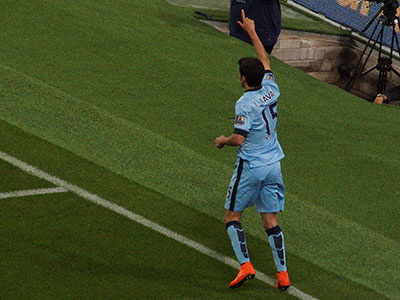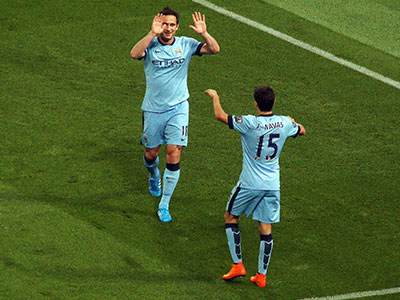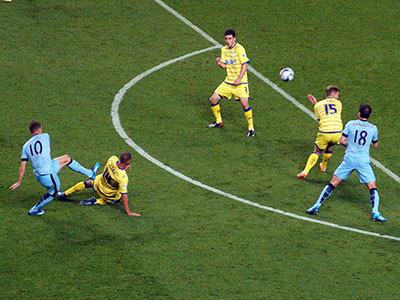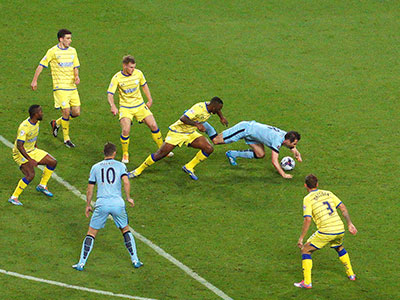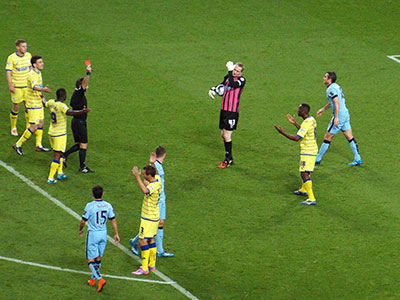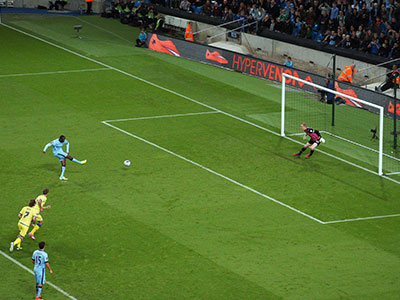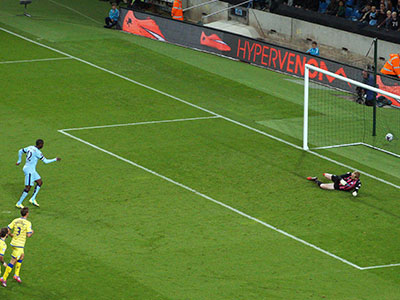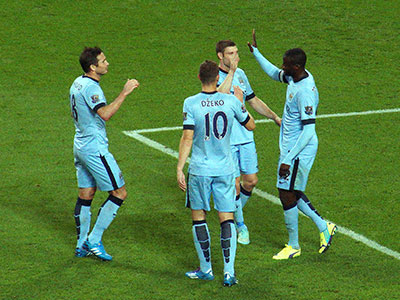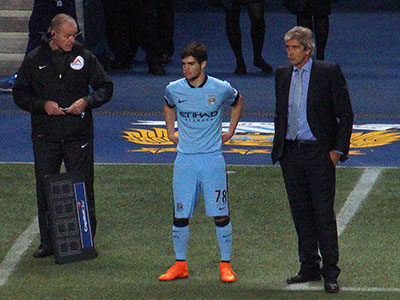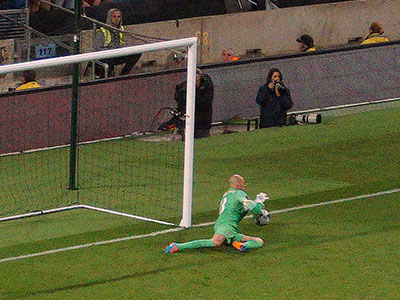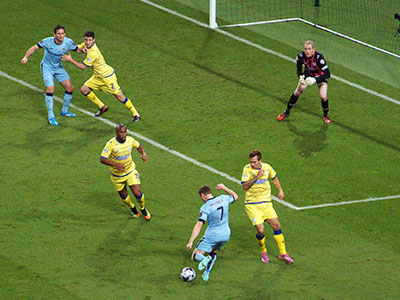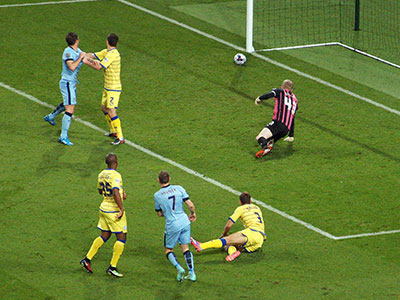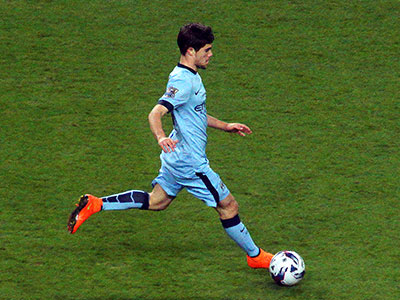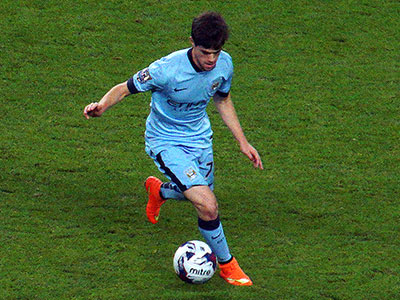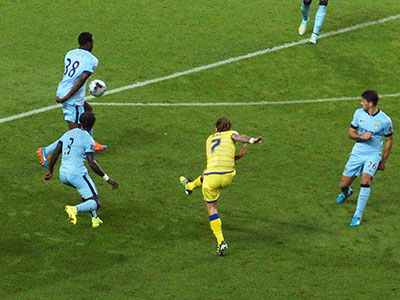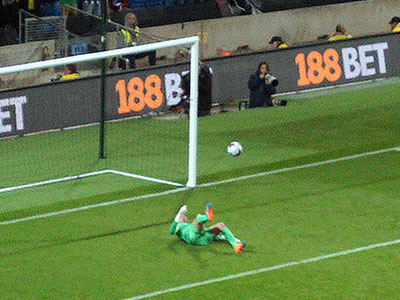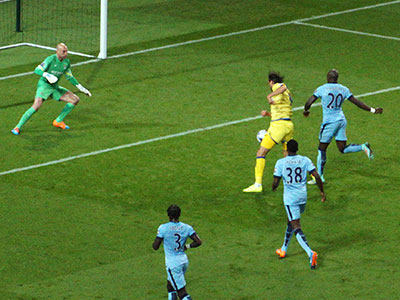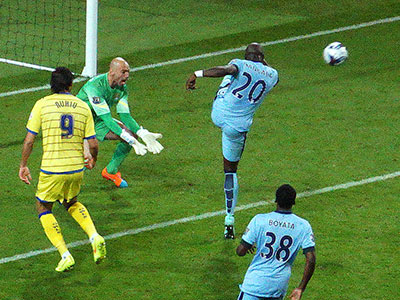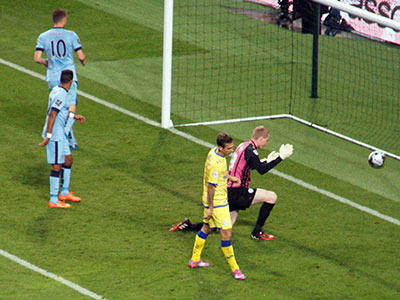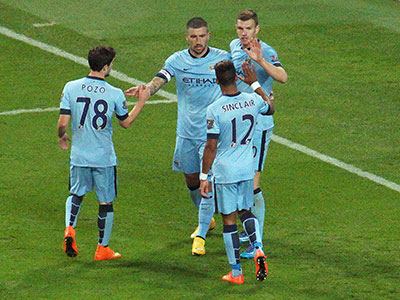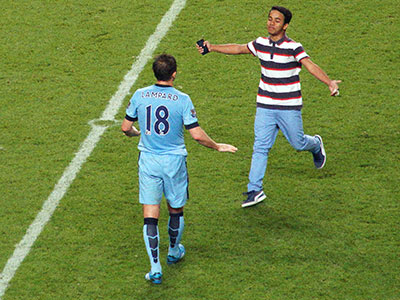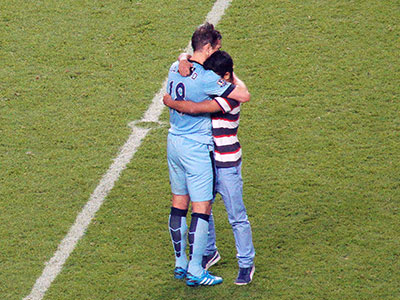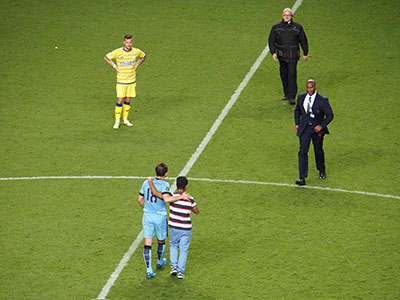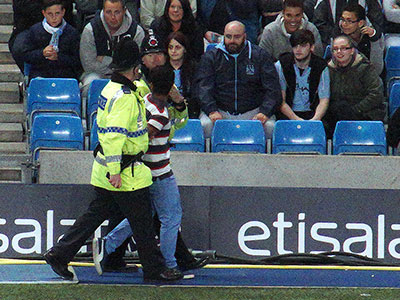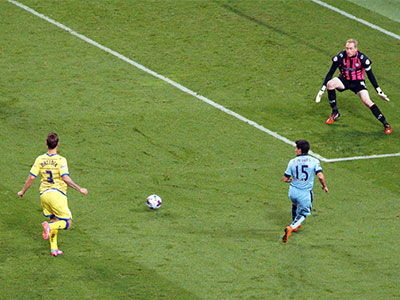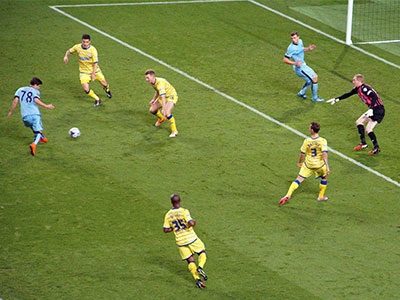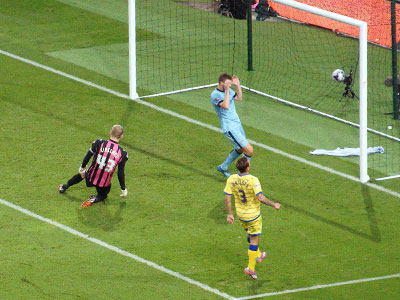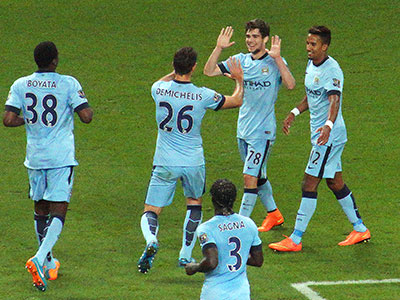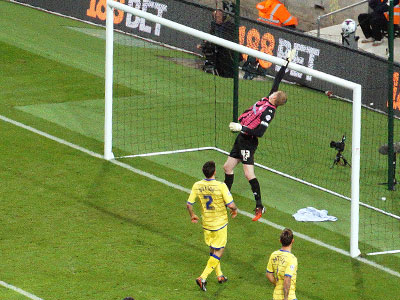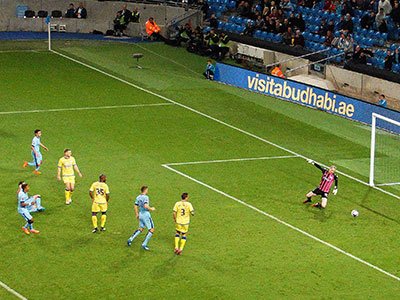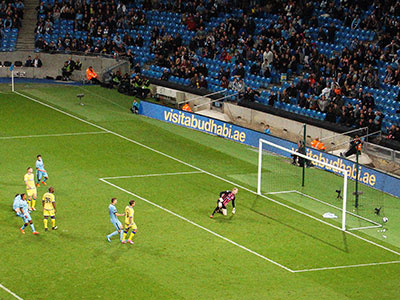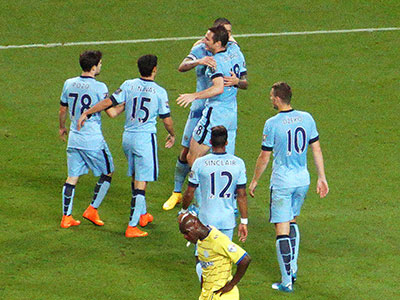 City made 5 changes from the Chelsea game
The visitors had brought over 5000 very vocal supporters
Wedensday manage to clear an early City corner
The City bench had a couple of youngsters - Pozo and Bytyqi
Then from the corner Mangala shoots
..and his shot hits the bar and is cleared
a Dzeko header is blocked
A Lampard header is saved by Kirkland
Although under pressure from defenders Yaya Toure manages to get in a shot but it goes over the bar
another Dzeko effort is blocked just before half time
The tiny tots have a game at half time
Just after the restart Milner dashes down the wing crosses and there is Lampard to stroke it home to give City the lead
This time Frank can celebrate!
Wednesday fight back and Mangala fouls Maguire and from the free kick Caballero manages to clear
a minute later Lampard has a shot saved
three minutes later and Navas crosses to Dzeko who shoots and.....
....scores to make it two nil to City
a minutes later Navas is down the wing again and cuts in...
.....and crashes the ball past Kirkland for a terrific goal and City are three up
It was a fine effort and City have notched three in 8 minutes- amazing
four minutes later Dzeko has a chance but misses but almost straight away City get a penalty when Lampard is brought down
Zayatte is shown the red card and Toure takes the penalty
He easily beats the keeper and its four nil to City - game well over and Wednesday are down to ten men
Yaya goes off to be substituted by young Pozo
Caballero saves from Maguire
On 66 minutes Milner hits the far post
18 year old Jose Angel Pozo was signed from Real Madrid in 2012 and has done well for the City Academy
on 70 minutes May has an effort saved by the City keeper
shortly after Mangala saves the situation with a good clearance
down the other end Dzeko scores with a header to make it five nil
On 85 minutes we have an intruder on the pitch! This youngster dashes on to give Lampard a hug and to grab a 'selfie'!
He is soon escorted off and the police take his to the deepest dungeon in the stadium!
87 minutes on the clock and Navas crosses and there is new lad Pozo to shoot past Kirkland to make it six nil
I think he will remember that moment in years to come
Navas almost scores but Kirkland saves
In added time Frank Lampard takes a cross from Kolarov ......shoots ....
...and scores to make it 7 nil and what a game of two halves!
team
Caballero 6.5: Sagna 6.5, Demichelis 6.5, Mangala 7, Kolarov 7: Fernandinho 7 (Boyata), Toure 7.5 (Pozo 7) Lampard 8, Milner 7.5 (Sinclair) Navas 8, Dzeko 7.5