City 2 Fulham 0
November 1st 2018 att.35,271
Carabao Cup
R4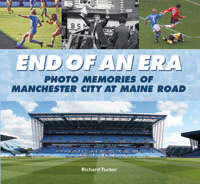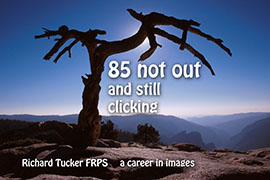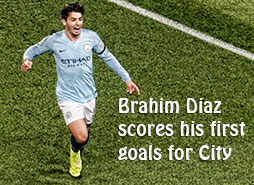 The major concern after this easy win by the City 'reserves' was the injury to De Bruyne near the end of the game. Kevin had covered lots of the pitch and was beginning to get at his best after his absence from injury. However good points were the forms of Diaz and Foden the former scoring his very first goals for City. I am sure he will remember this day with pride. City also gave a late debut for Gomes another up and coming youngster. For this team to dominate a full strength Fulham side shows the overall strength of City this season. Reserve keeper Muric hardly had a save to make as the defence keeping a high line kept the visitors at bay whenever they managed to get out of their own half. Sane was a little below his best and Jesus failed to find the net on several occasions.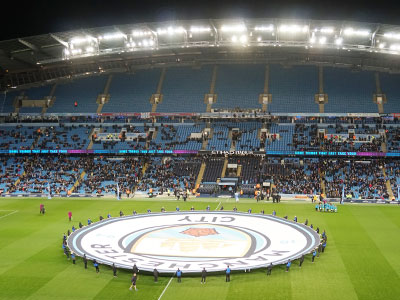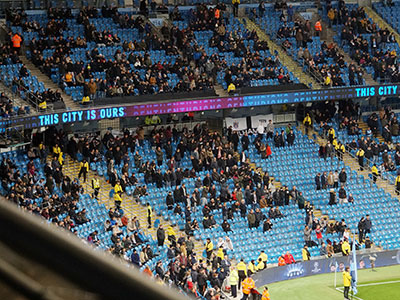 With 2 areas closed there was a reduction in the crowd numbers and as expected there were only a small number of away fans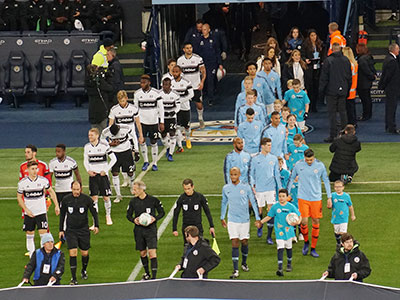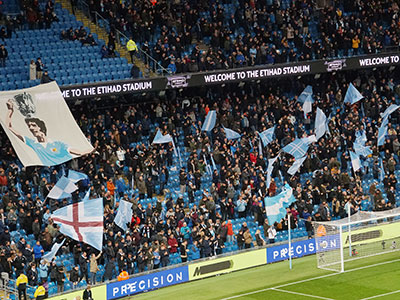 City made ten changes from the win at Spurs only John Stone remaining in the team. It was a good chance to give some of the regular bench a game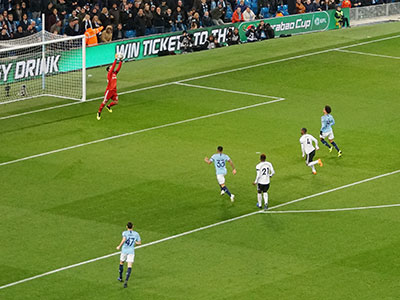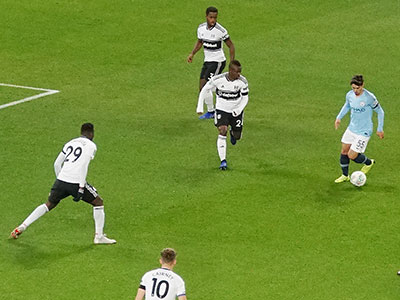 De Bruyne gave the keeper some work in the first minute
Diaz was soon showing some of his skills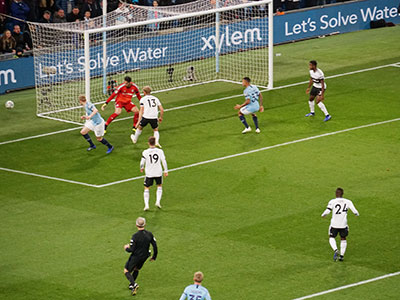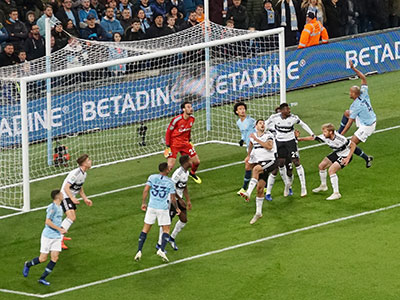 Another early City attack ends in a corner which is cleared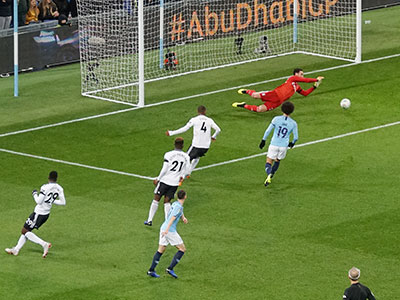 Muric saves easily from Vietto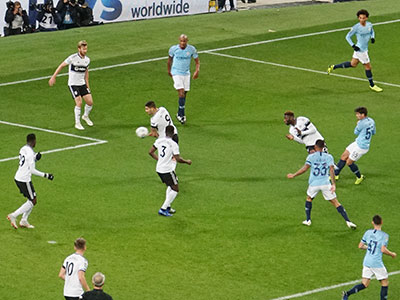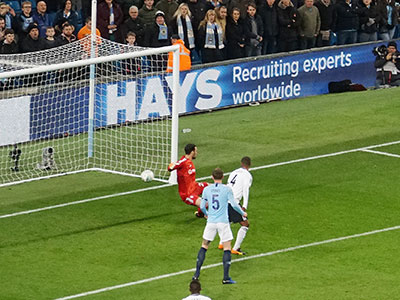 After 18 minutes following a corner a shot from Diaz is deflected past the keeper to put City one up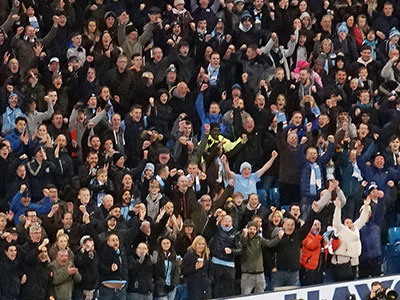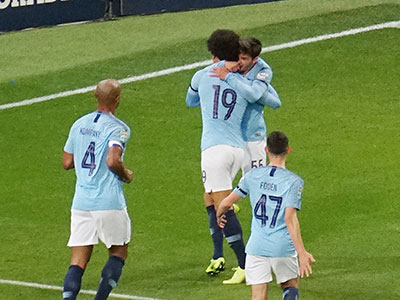 The South Stand let it rip as the players rushed to congratulate Diaz on his first strike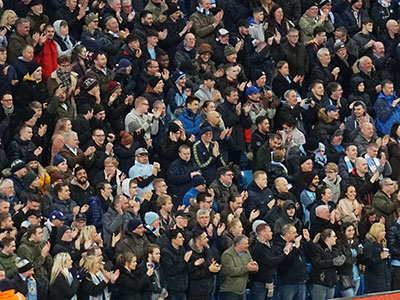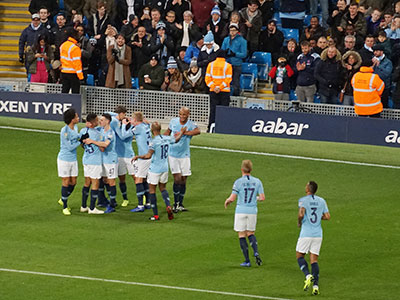 It was so important to take that early lead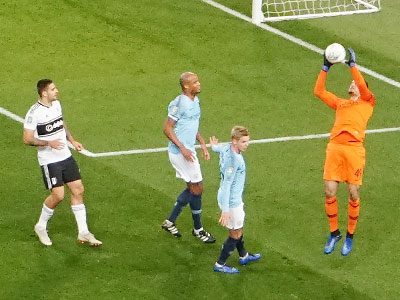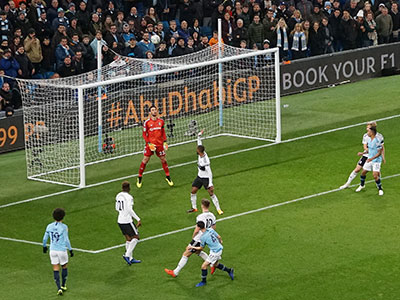 Goodness me Muric has to make a catch!
A Foden effort is just a bit too high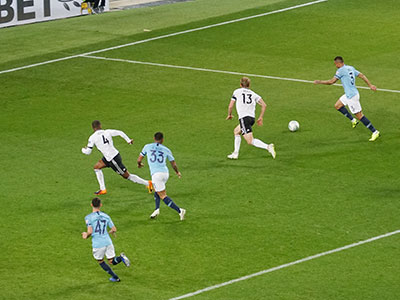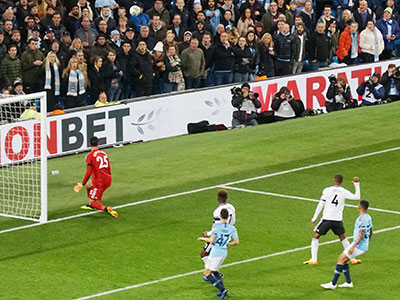 Danilo dashes down the right wing and shoots but his effort hits the post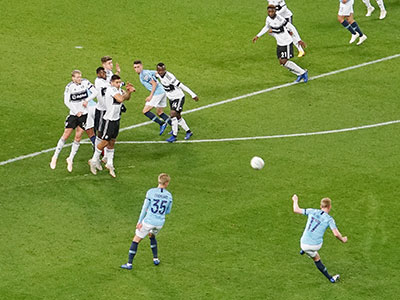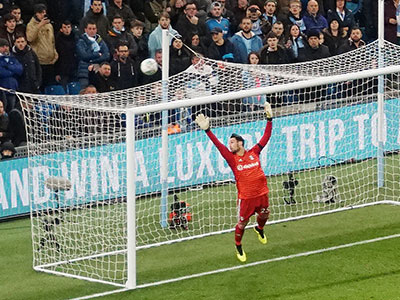 A free kick for a foul on Jesus is taken by De Bruyne but it goes just over the bar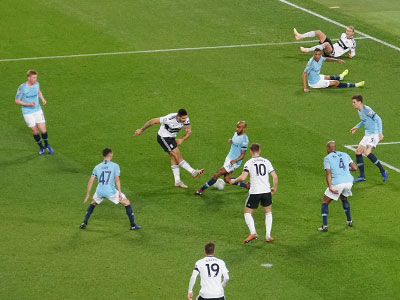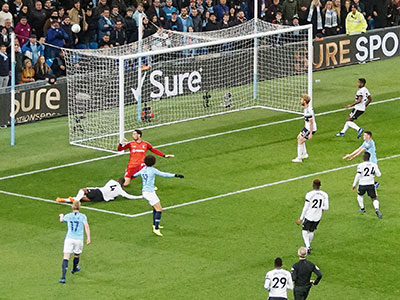 City block an effort by Mitrovic
Sane just misses the top corner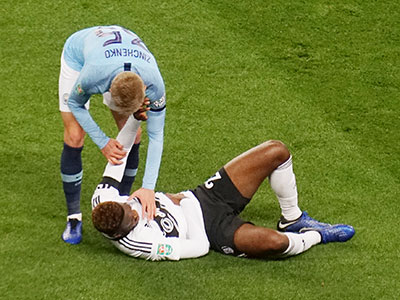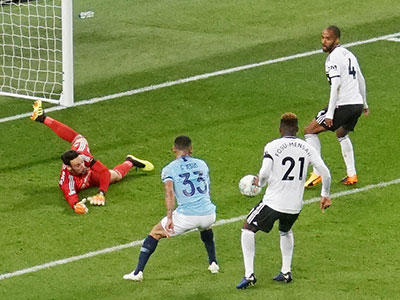 Zinchenko helps a victim of the secret sniper!
Fulham manage to deny Jesus yet again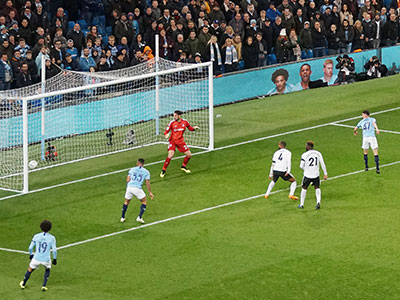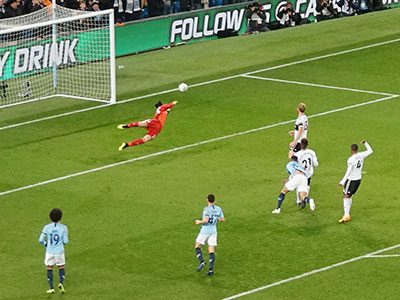 Foden just misses with this effort
Rico saves Fulham again just before half time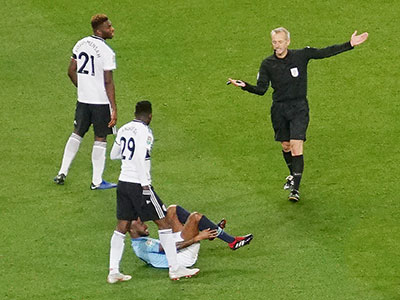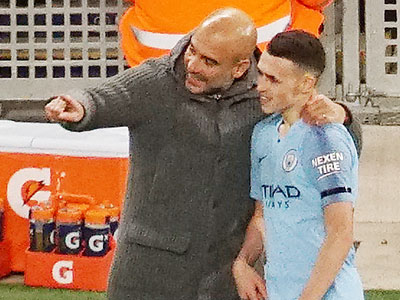 Pep gives Phil a few tips!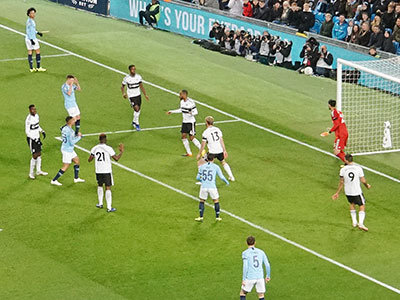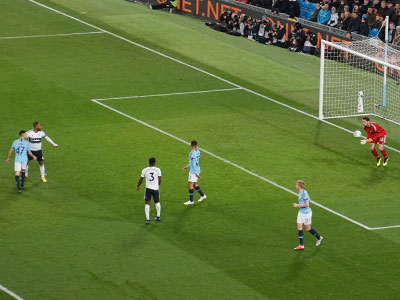 A header by Jesus goes wide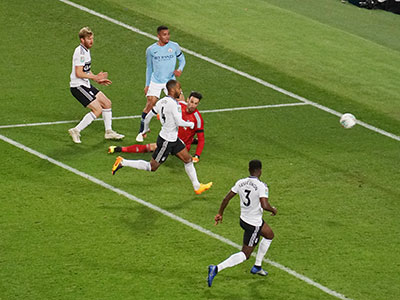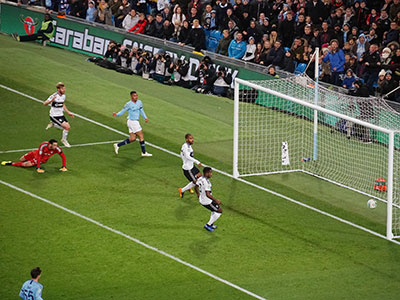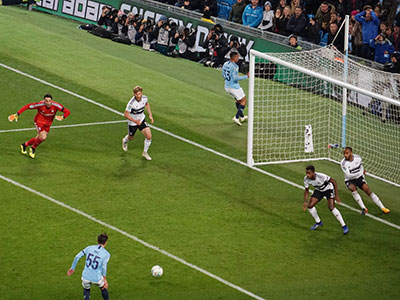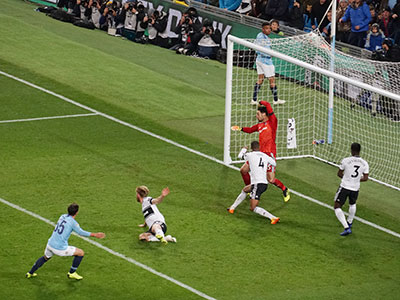 on 65 minutes a shot by Jesus is pushed onto the post by Rico ....
.....and the ball runs to Diaz who cracks the ball into the goal for a two goal lead - excellent stuff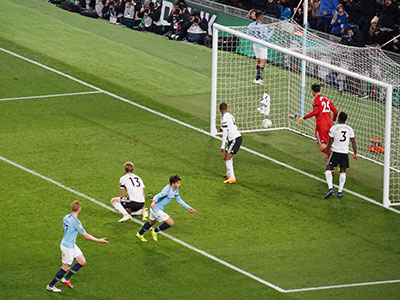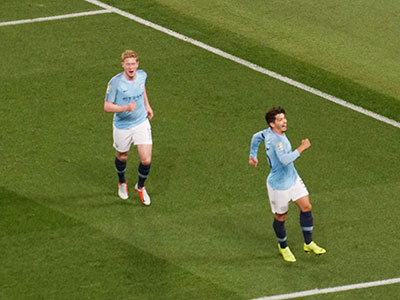 I think he liked that one!!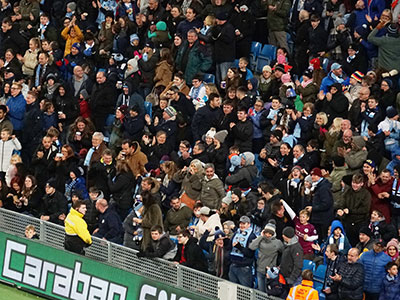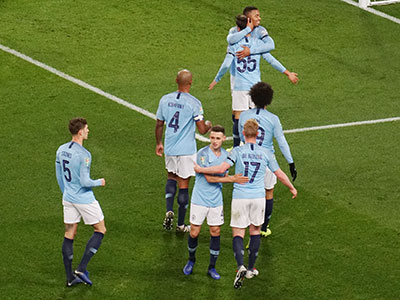 It was time for the North Stand to show their appreciation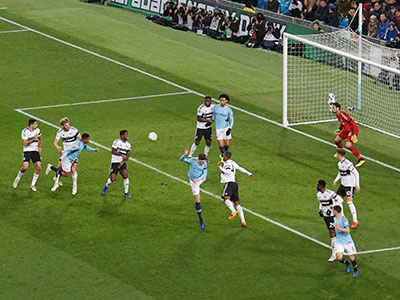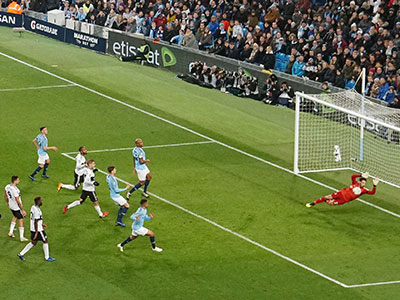 City continue to put pressure on Fulham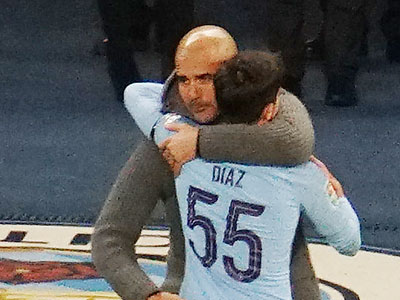 Diaz gets a hug from Pep as he goes off to a big cheer
Zinchenko has a shot blocked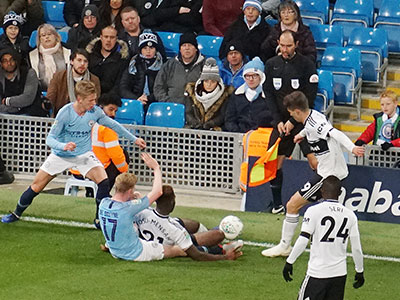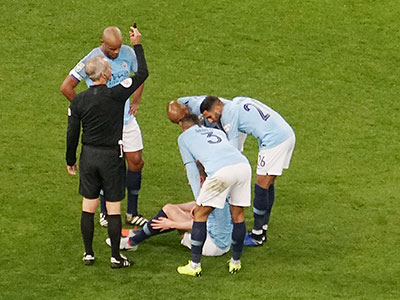 Kevin is injured - oh dear!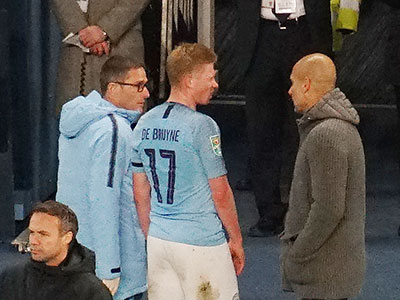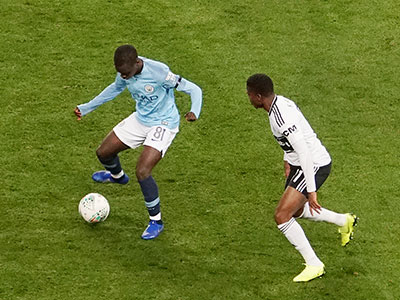 Pep has a word with him as he goes off and is replaced by Gomes making his debut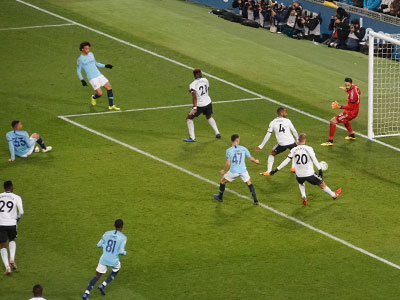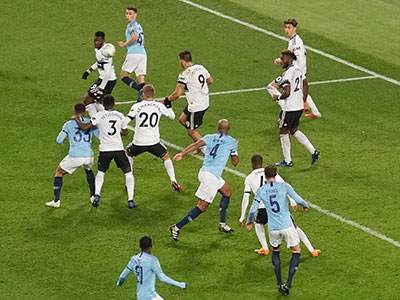 City continued to attack in the final minutes but failed to add to their score -
Leicester or Southampton in the next round

team
Muric 7; Danilo 7, Kompany 7, Stones 7.5, Zinchenko 6.5, Delph 7, De Bruyne 8 ( Gomes) Foden 8, Diaz 8.5 (Mahrez) Sane 6.5, Jesus 6.5