City 3 West Brom 1
May 16th 2017 att.54,407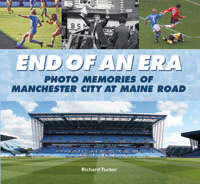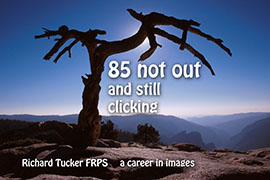 City now need just one point from the final game at Watford to guarantee a Champions league place next season after an easy win against West Brom. However this match will be remembered for one thing only - the final appearance of Pablo Zabaleta. He got a tremendous welcome when he came on to sub Silva and he had a great send off at the end of the game.
Two goals in a few minutes in the first half by Jesus and De Bruyne put City in control and Willy Caballero was rarely troubled. Both Silva and Kevin were back to top form and Foster in the West brom goal was their best player. Vincent Kompany once again did well in defence and Yaya Toure ruled the midfield giving plenty of evidence to stay with City with a new contract. Toure scored his 5th league goal of the season in the second half with a bit of help from Aguero who also had a good match despite not scoring.
However all eyes were on Zabaleta who made his 117th premier League appearance for City at the Etihad Stadium - more than most .We shall miss you!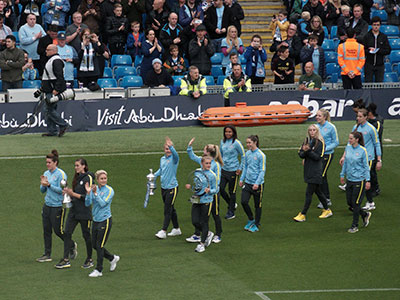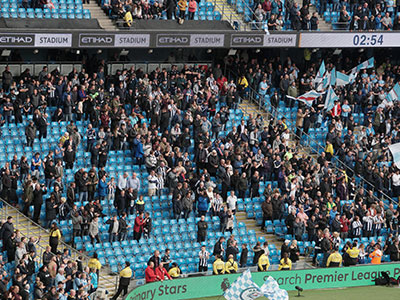 Before the players came out the Man City woman's team came out to show us all the trophies they had won this season
Not many fans from West Brom I am afraid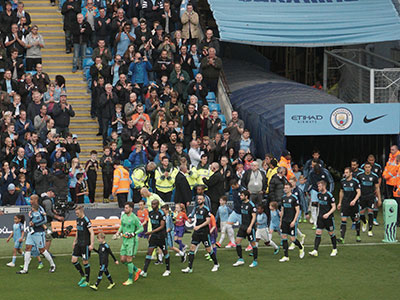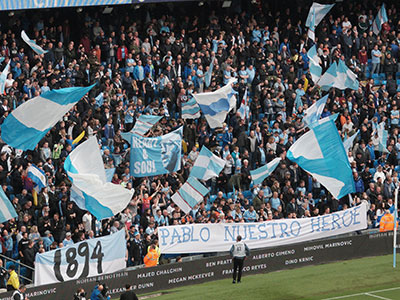 City made two changes - Kolarov coming in for Clichy and Aguero was in for Sterling


Plenty of atmosphere as the teams came out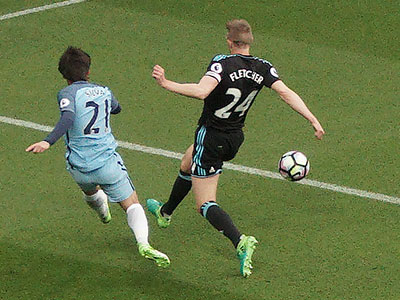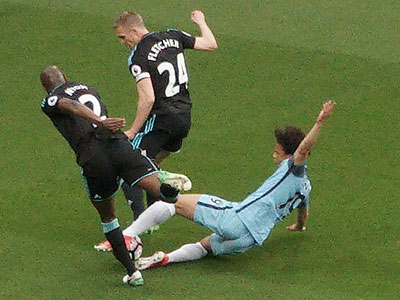 An early Silva cross is cleared eventually
Sane goes down but no free kick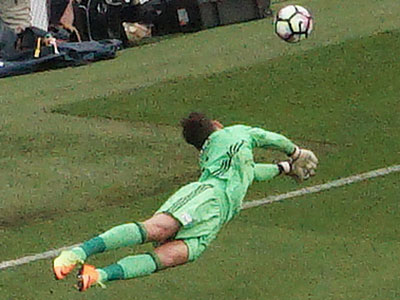 Silva is brought down by Evans and the Kolarov free kick is well saved by Foster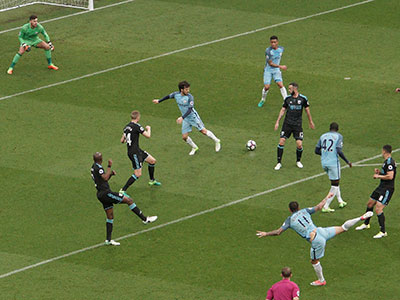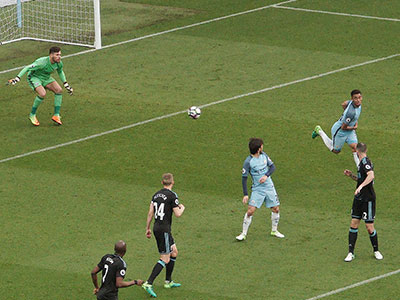 From the corner Kolarov gets the ball through to Jesus but he is offside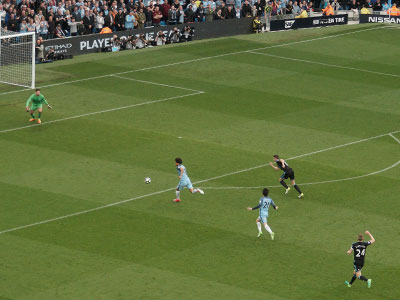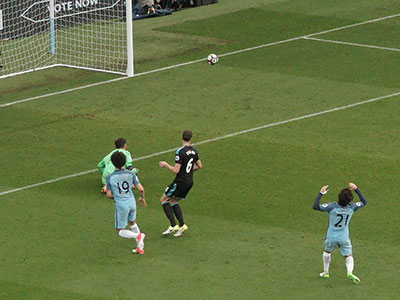 On 17 minutes Sane gets a good through ball from Aguero but he shoots wide alas!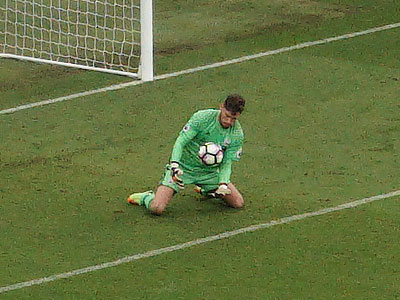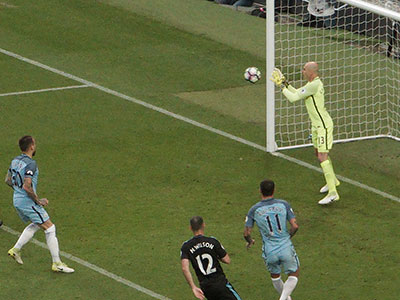 Foster saves a long range shot from Otamendi
Caballero has an easy save to make at a free kick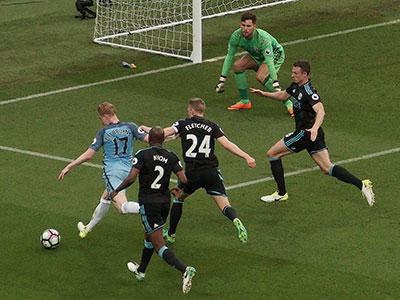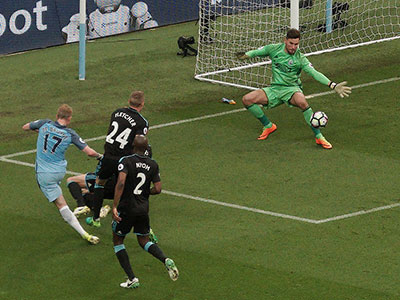 Then on 27 minutes De Bruyne crosses from the left wing with three defenders in attendance......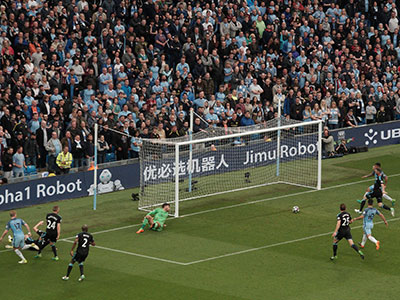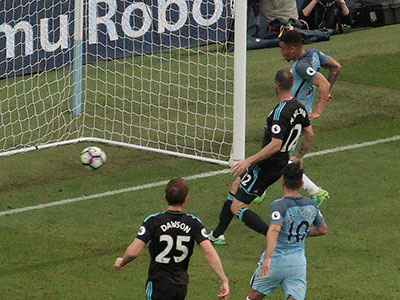 .....the ball evades Foster and runs to the onrushing Jesus who has the easy task of putting City ahead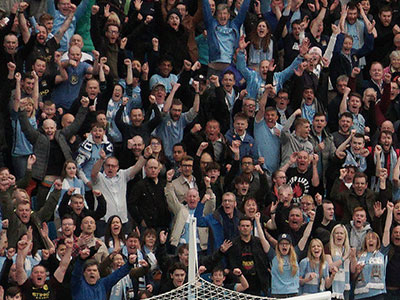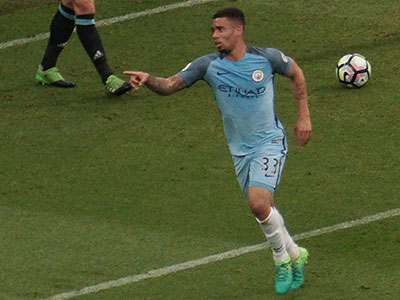 The South Stand enjoyed that moment
That was his 6th goal in 7 starts - not bad!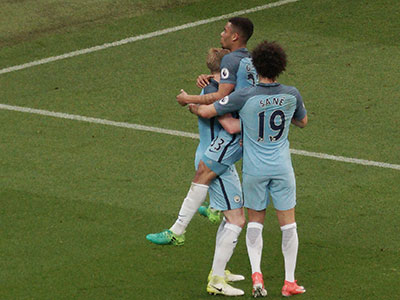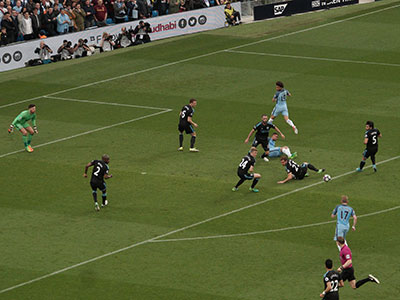 No sooner had the cheers died down and City were on the attack again the ball coming to De Bruyne from Jesus....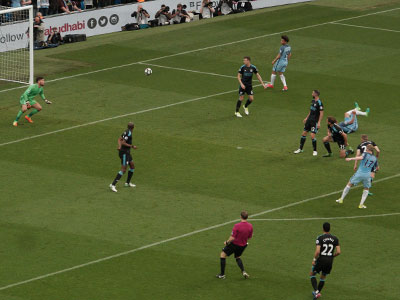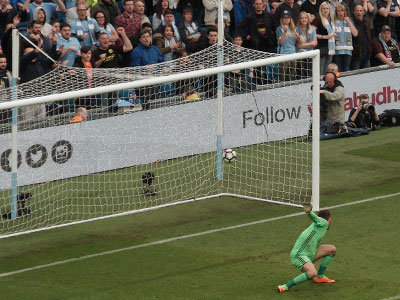 Kevin side footed it first time past Foster and it was two nil - game over - well almost!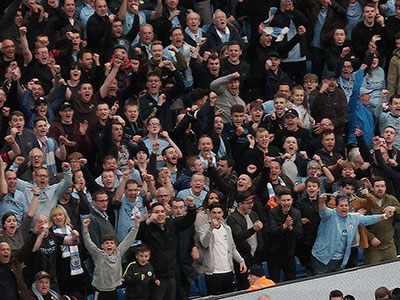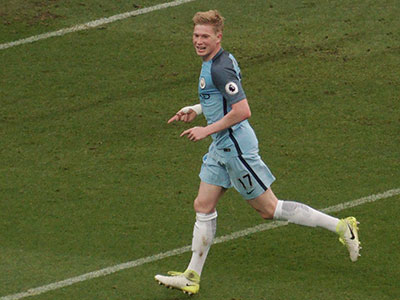 More celebrations as City increased their goal difference - vital!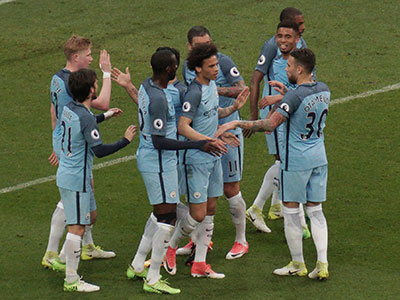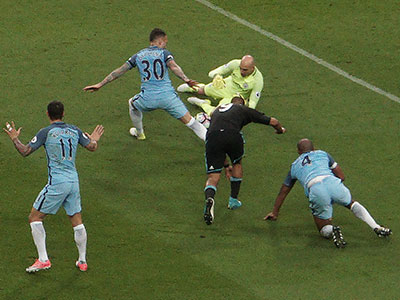 West Brom did get into our half briefly after the goal but our defence was equal to the task!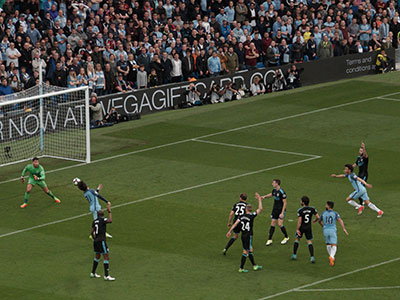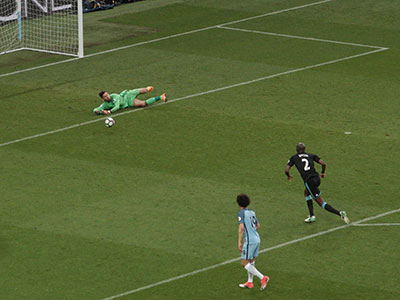 City continued to attack but could not add to the score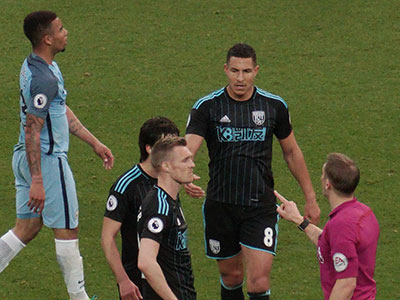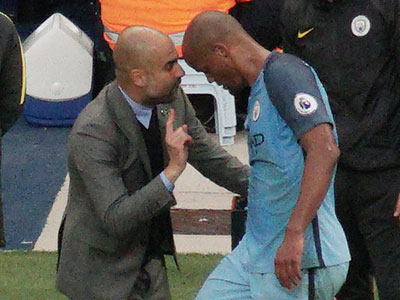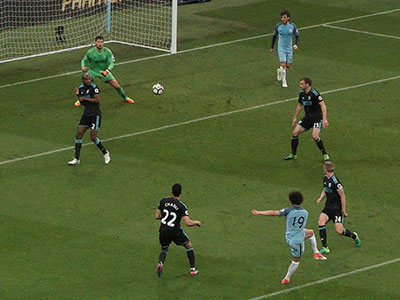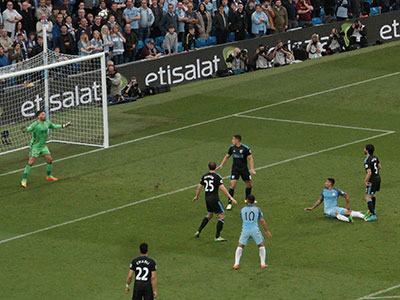 The ref was a word with Fletcher
Pep gives further instructions to the skipper
Jesus shoots over just before the interval
So City lead at half time two nil and we hope for a third so Zabaleta can come on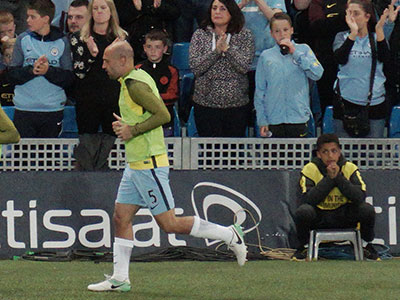 Foster manages to clear a De Bruyne cross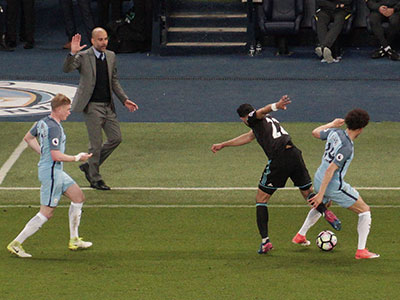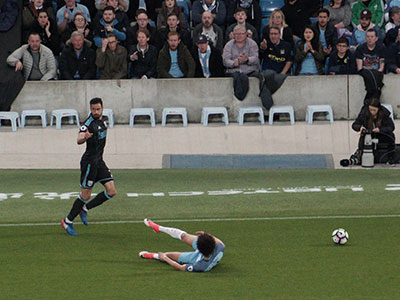 Pep keeping an eye on Sane who is fouled by Chadli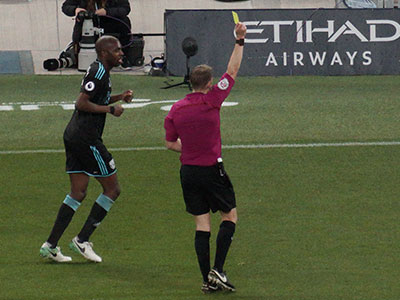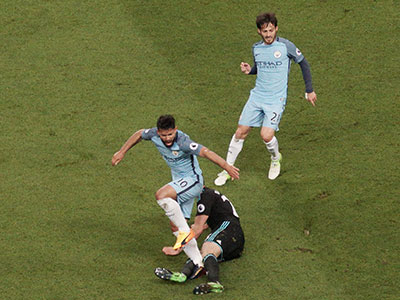 This time it's Aguero is fouled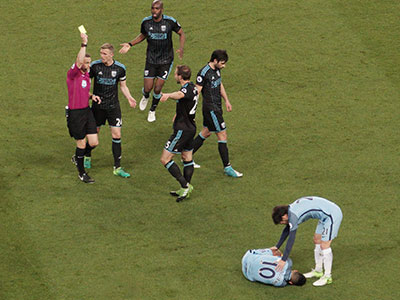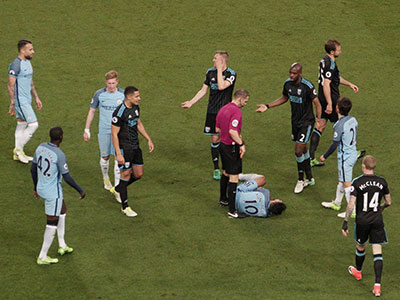 Dawson is shown the yellow card for the foul on Aguero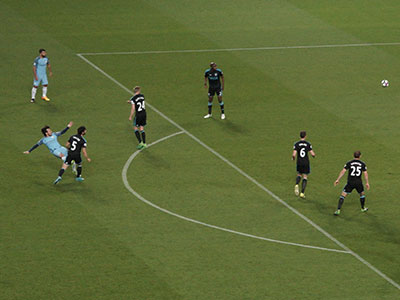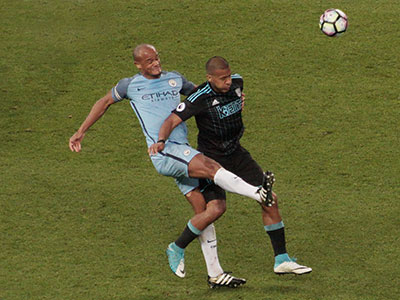 Silva shoots over the bar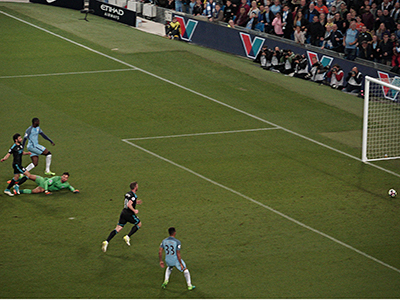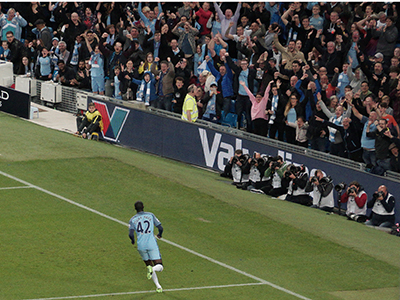 On 57 minutes a great ball by Aguero finds Yaya Toure and he scores past Foster to make it three nil- great stuff!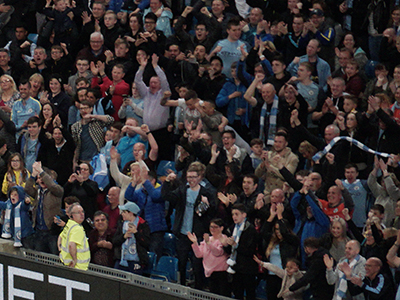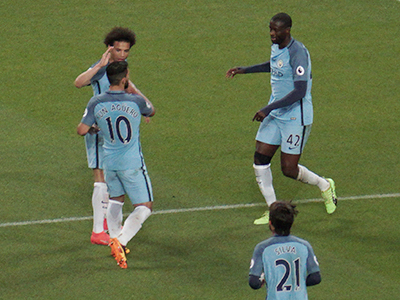 The North Stand celebrate and Yaya goes to thank Aguero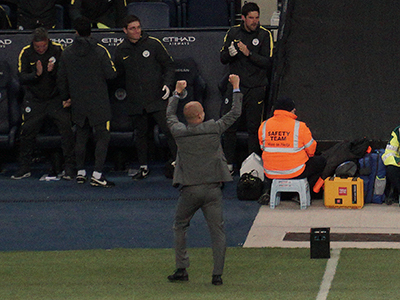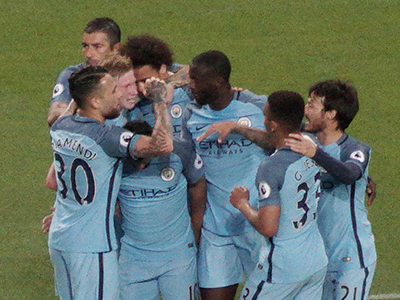 Our manager liked that too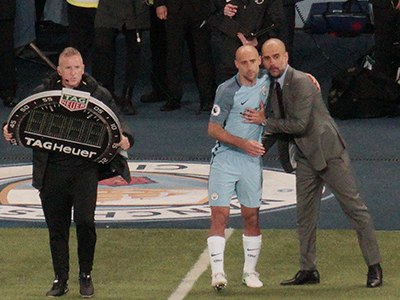 Yes -It's 62 minutes on the clock and we 're three up and here comes Zaba!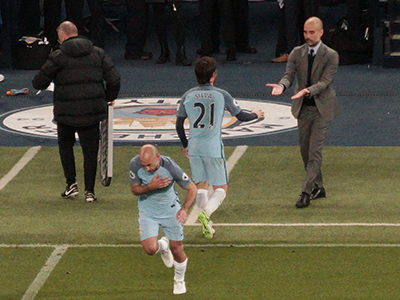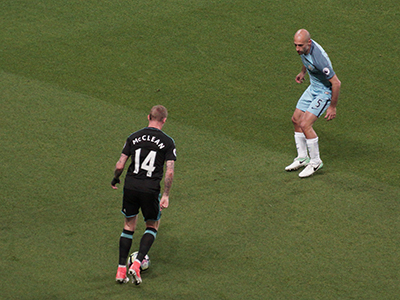 On he comes for Silva and his first job is too check on McLean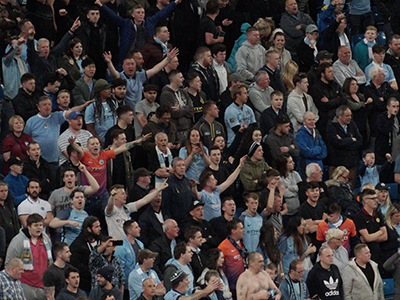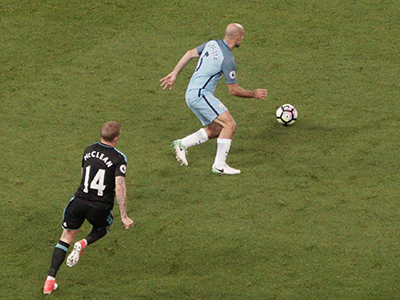 Every time he touched the ball there were great cheers from the City fans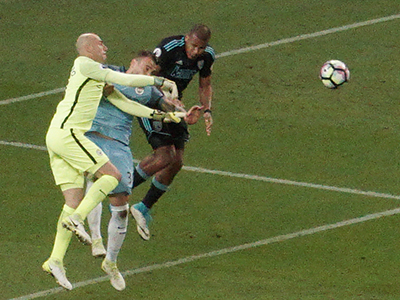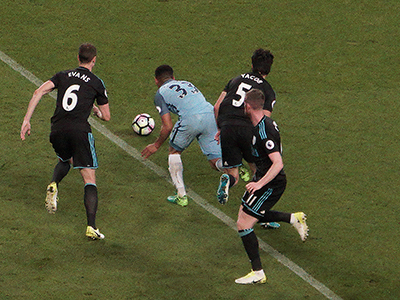 Good heavens - Willy has something to do -punching clear
Jesus dribbles past defenders.....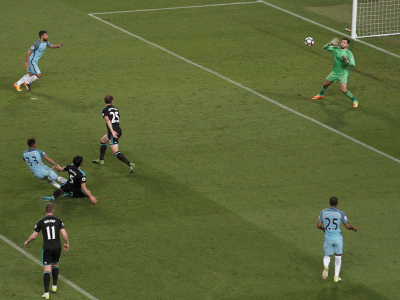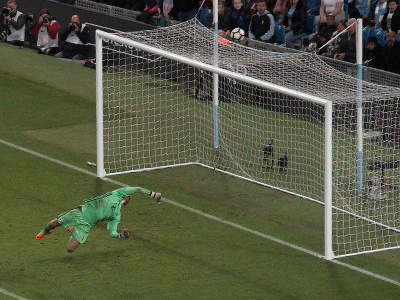 ....and shoots at goal but Foster makes a good save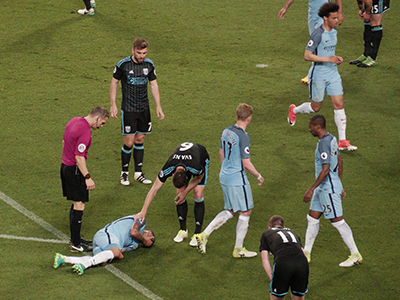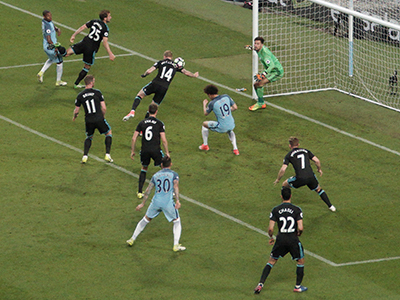 Oh dear Jesus is down again!
Danger for West Brom but the cross is cleared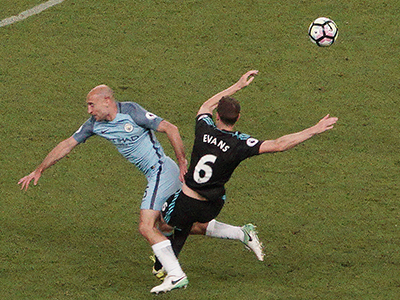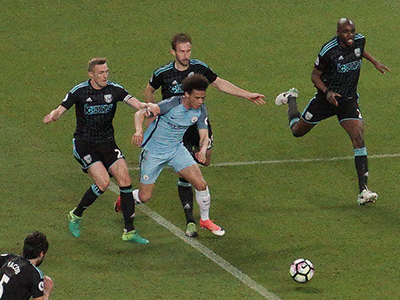 That will be Zabaleta's last foul for City!
Sane breaks through and is Fletcher holding him back!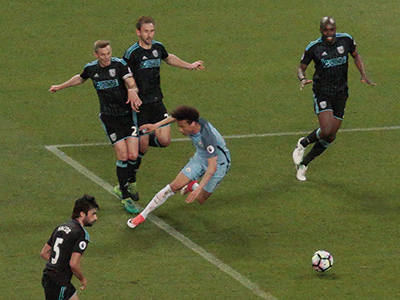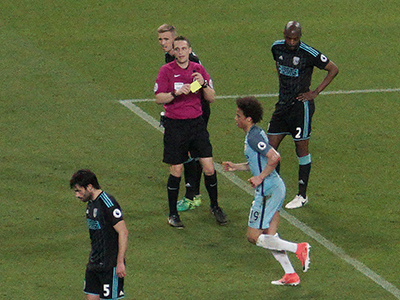 Sane goes down and is booked for diving!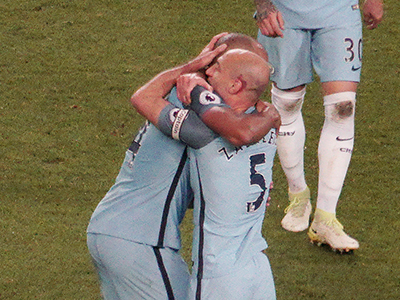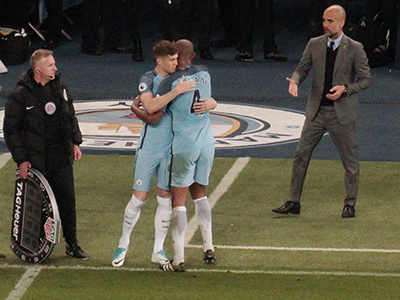 Kompany goes off and gives the skipper band to Zaba and well as a hug. On comes Stones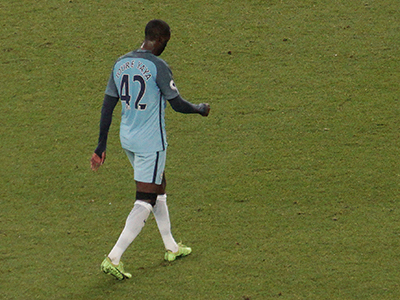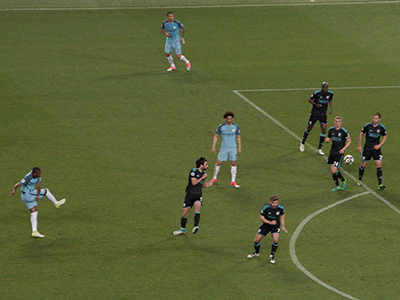 Yaya Toure is subbed - will we see him again?
Fernandinho shot is saved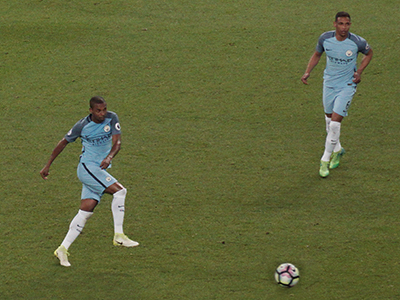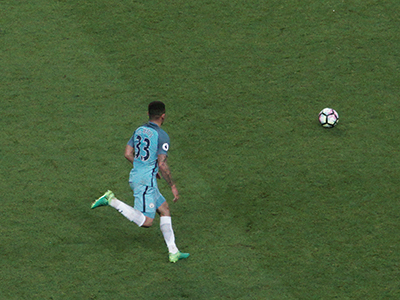 A minutes later and he passes to Jesus.......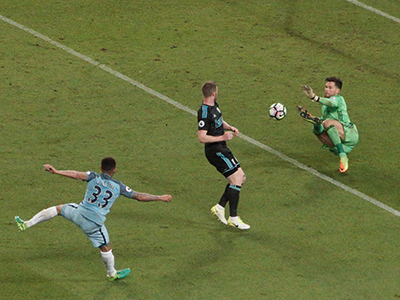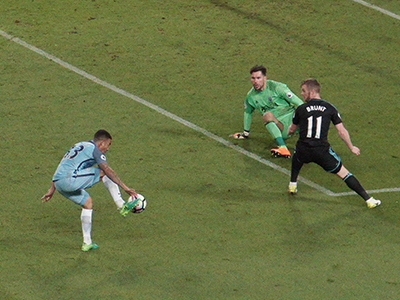 ....who shoots at goal and Foster has to save twice after he blocks the first effort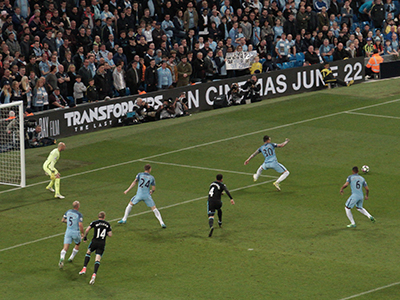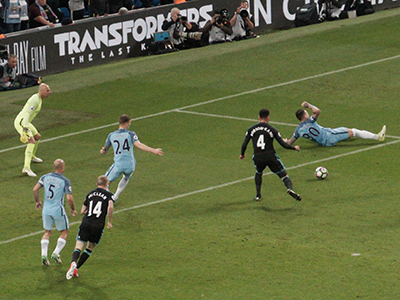 On 87 minutes a cross by Nyom evades Kolarov ........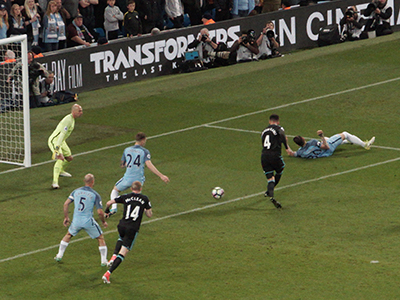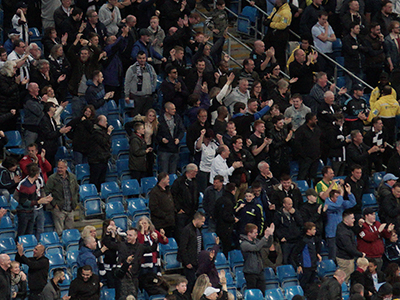 ...and the ball goes to Robson-Kanu who sweeps it past Caballero for a consolation goal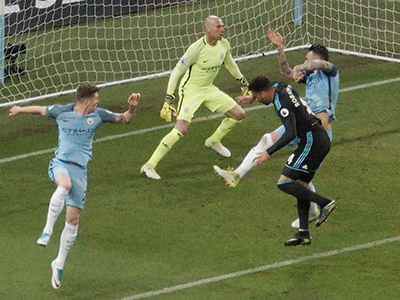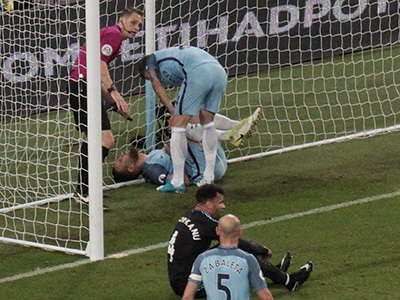 another dangerous cross ends with Otamendi injured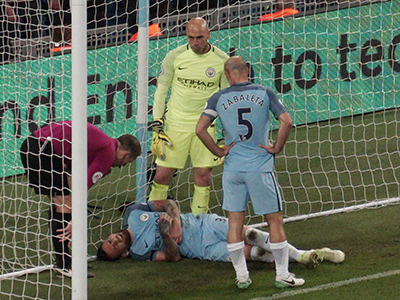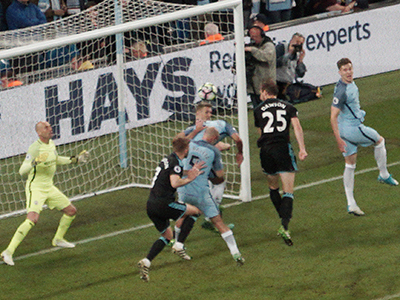 there is a delay while he is treated
City clear another problem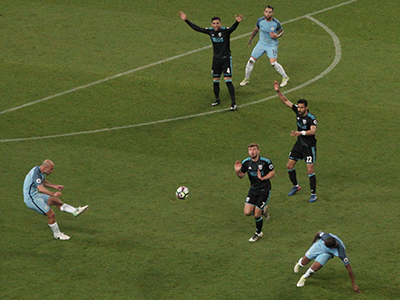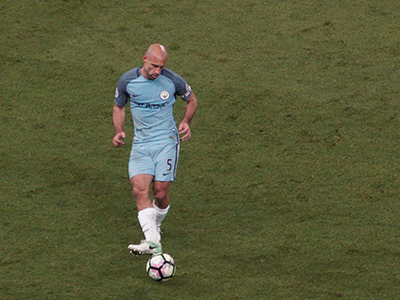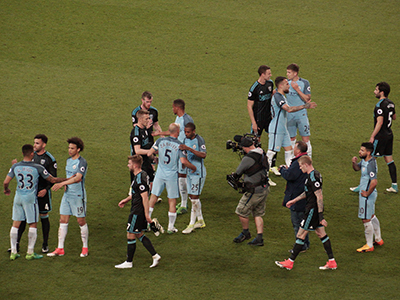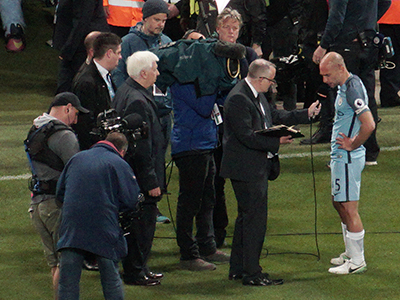 Full time and everybody wants to says farewell to Zaba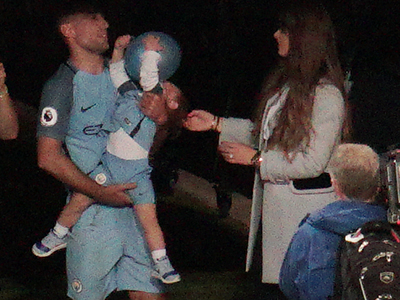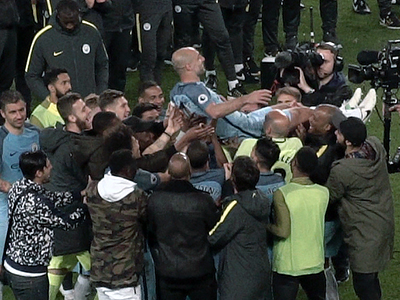 Pablo with his wife and kid in the tunnel
The crowd and players gave Pablo a well deserved farewell and I will be doing a special web page covering his past 9 years at City
Caballero 7; Fernandinho 7.5, Kompany 7.5 ( Stones ), Otamendi 7, Kolarov 7: Toure 7.5 (Fernando) , De Bruyne 8 , Silva 7.5 ( Zabaleta 7) Sane 7, Aguero 7.5, Jesus 7.5