City 2 Arsenal 2
May 8th 2016 att. 54,425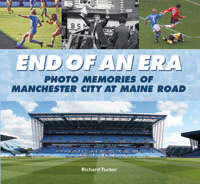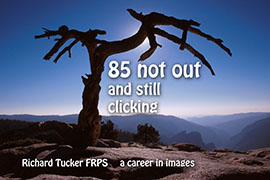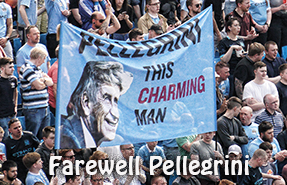 Was this the end of City's hopes of finishing in the top four? Once again City failed to win against a team in the top six! It all depends on the game at West Ham on Tuesday night. If Man United win then I think it will be Thursday nights for us next season! We still have to win at Swansea next Sunday too to stand a chance.
After the disappointed display against Real Madrid midweek I was not full of optimism for today's game but we started with a lot of effort and intensity and when Aguero scored early on maybe I thought the players had at last woken up - ah it was not to be - a poor back header by Clichy gave the visitors a corner and hey presto Giroud lost Mangala and easily headed past Hart and it was one all. Then Kevin De Bruyne who had not been at his best scored a good goal and perhaps we had a chance but Sanchez equalized and we ended up with just a point. At least we finished with more energy and substitute Bony hit the bar with a good effort late on but I am afraid even if City win at Swansea it is results elsewhere that will determine what competitions we will be in next season. I am sure that there will be quite a few departures and arrivals in the summer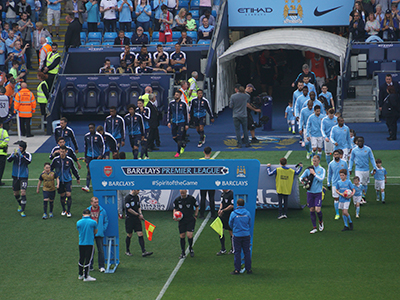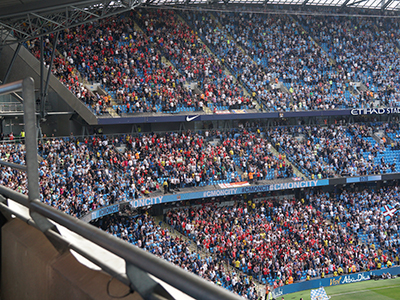 City were without Kompany and Silva for this vital match
Arsenal had very good support in the stand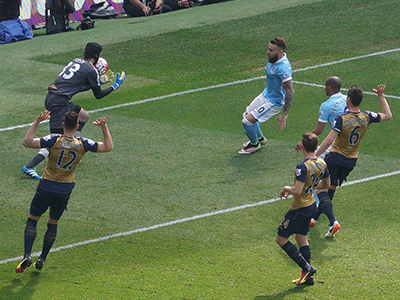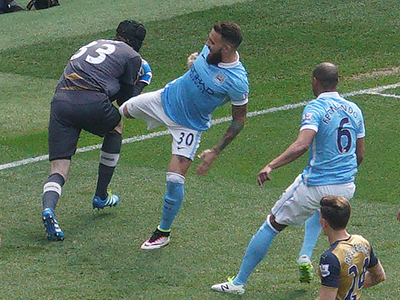 City were early on the attack and Cech almost dropped the ball at this corner with Otamendi nearby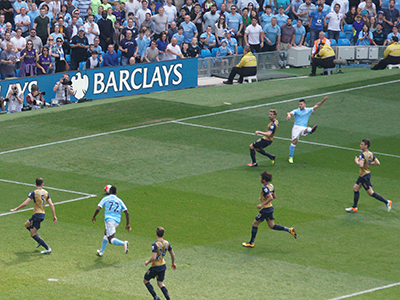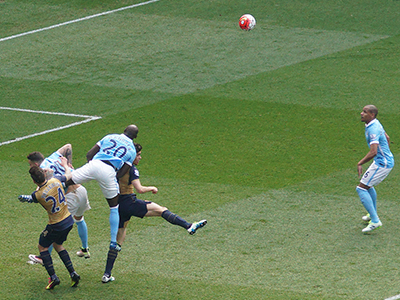 a minute later and an Aguero cross fails to find Iheanacho
Following a City corner the ball goes out to Aguero......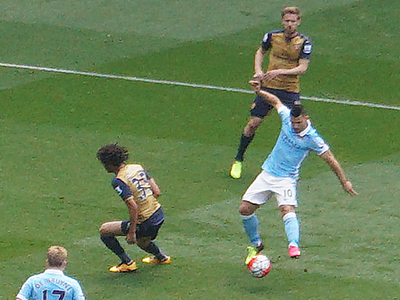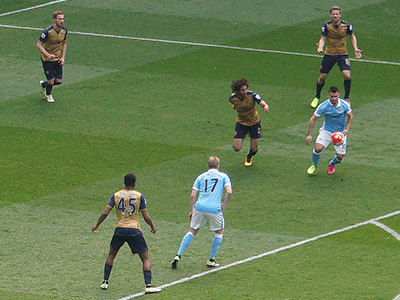 ....... who takes the ball beats a defender and.......

....Aguero shoots for goal......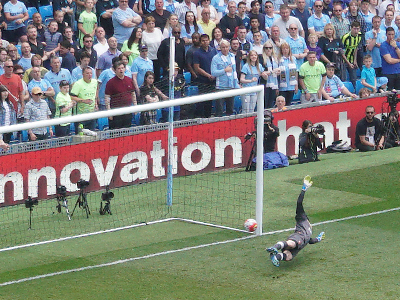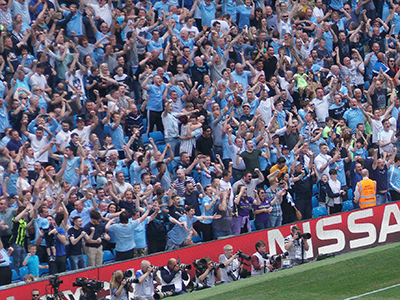 and beats the diving Cech to give City the lead much to the delight of City fans in the South Stand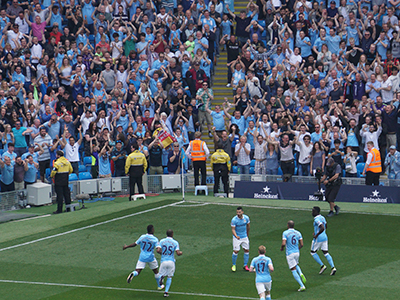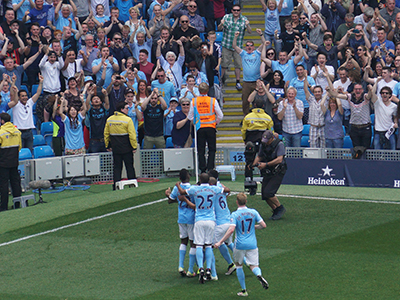 It was his 24th league goal and 29th in total for the season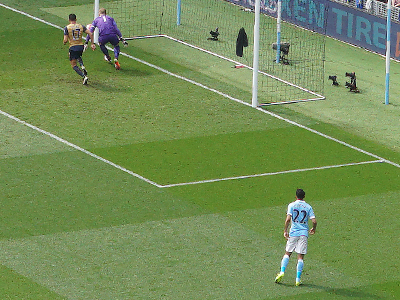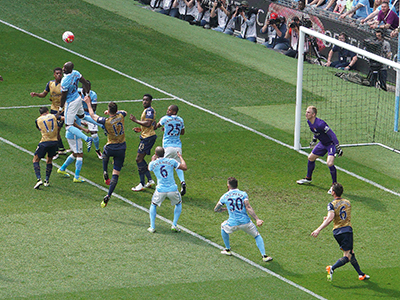 two minutes later Clichy gives away a corner with a poor header which almost went into the net
Up goes the unmarked Giroud at the corner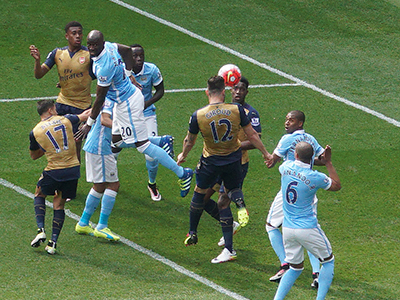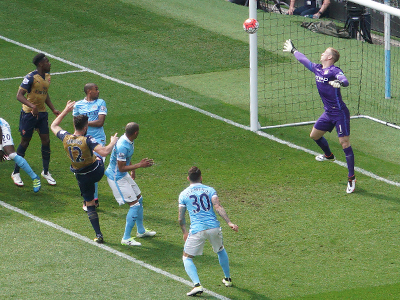 ....and he heads past Hart to make it one all -disaster!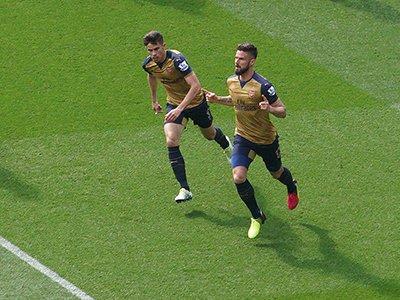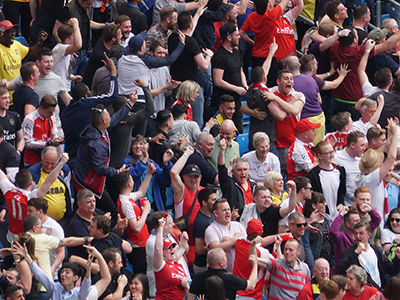 Just when City were looking good we give away a goal and Arsenal can celebrate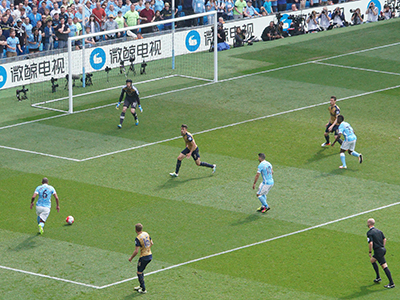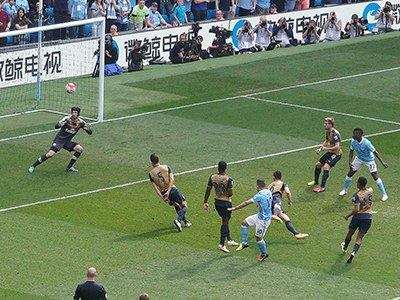 Fernando breaks down the left but the shot from Aguero is blocked for a corner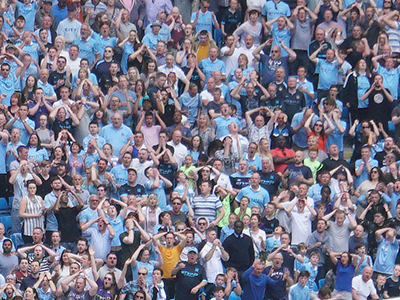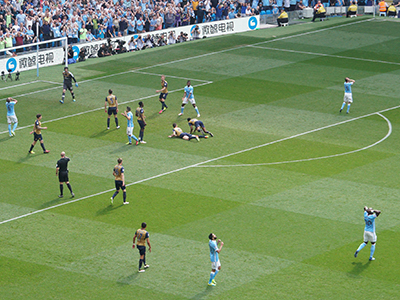 It was so nearly a goal as the frustration of the players and fans show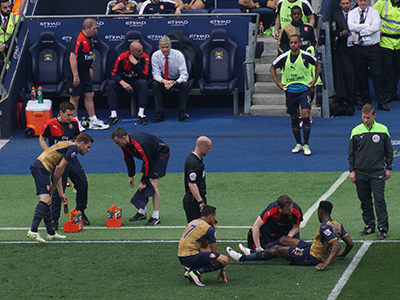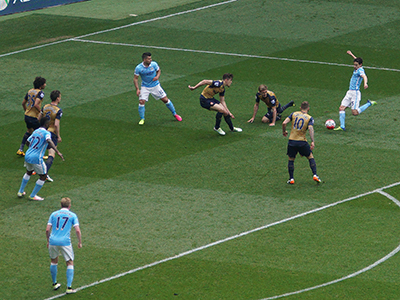 Welbeck is injured and is subbed
Navas shoots well over - not surprisingly looking at his body angle!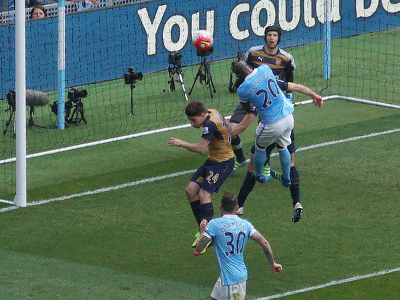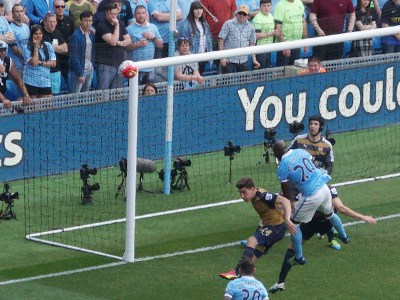 Mangala heads over at a City corner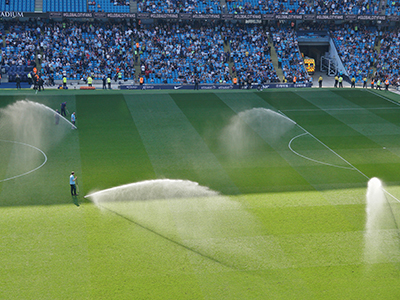 Half time and its spray time
City continue to attack but it's one all at half time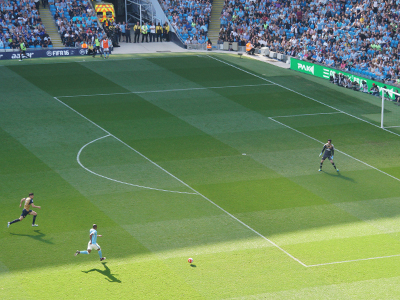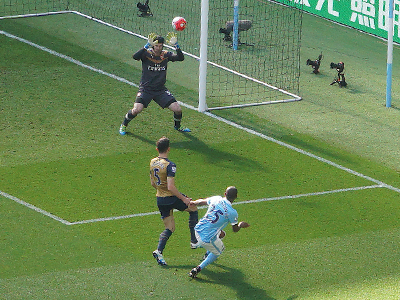 Early in the second half Fernandinho broke through but his final effort was too high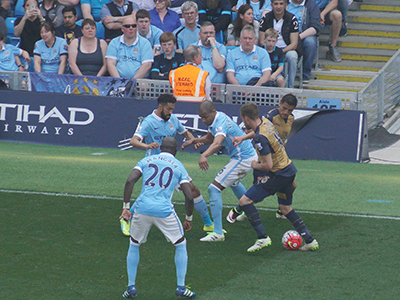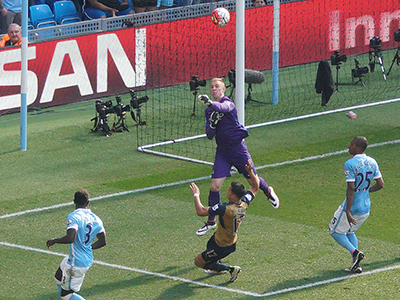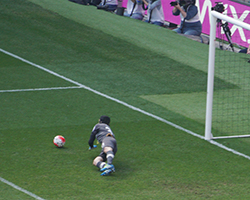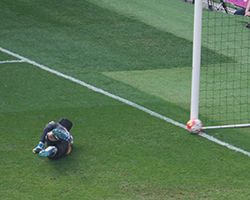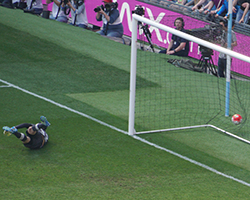 Six minutes into the half and suddenly De Bruyne breaks through - shoots and scores - great stuff!!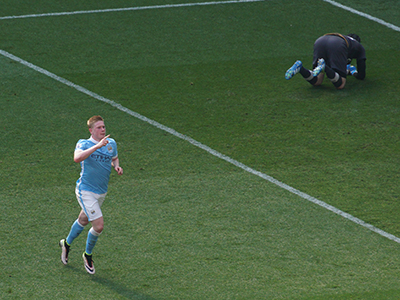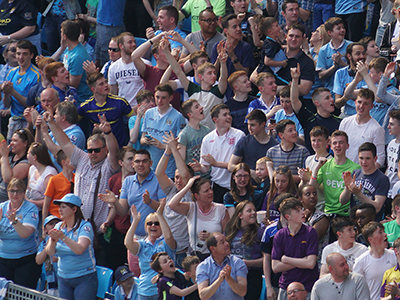 It caught us all napping and many in the crowd were looking at the replay TV screen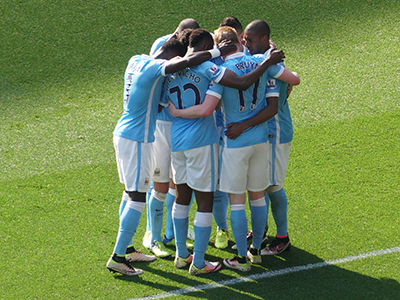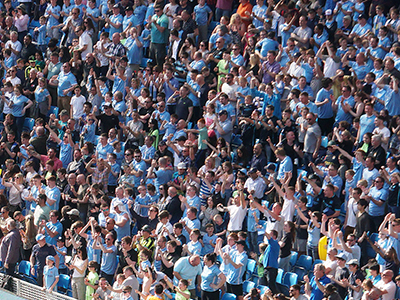 Was Kevin going to be our hero again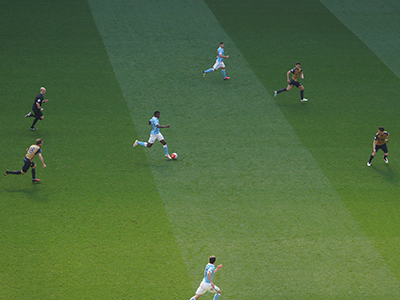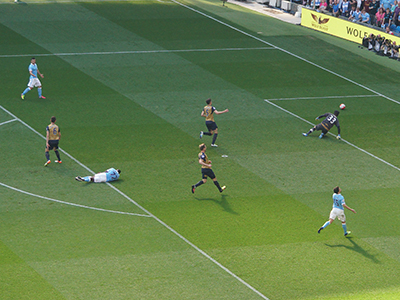 Three minutes later and it should have been three one. Iheanacho went through and when opposition approached he should have passed but he went on his own and his final effort went well wide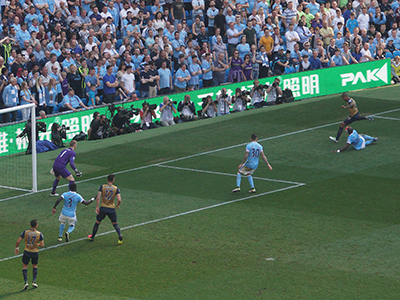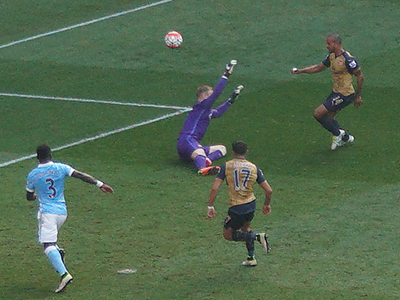 Mangala concedes a corner
Walcott on for Iwobi fails to score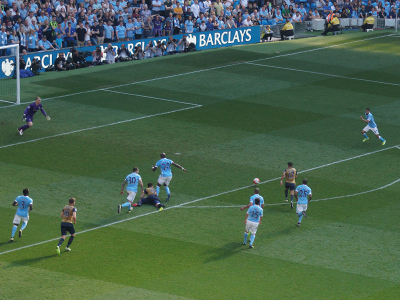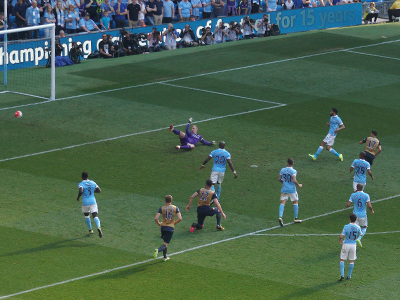 Giroud manages to get the ball to the unmarked Sanchez who shoots past Hart - two all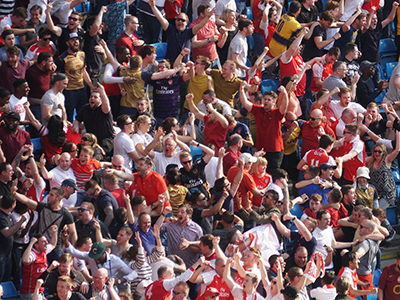 While the Arsenal players celebrate in front of subdued City fans the away supporters enjoy the moment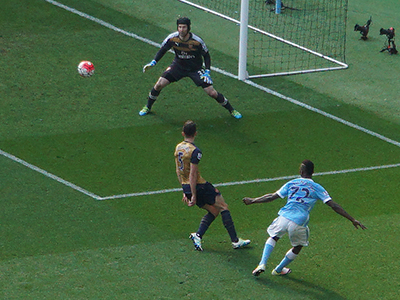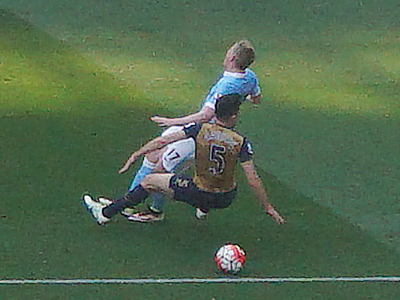 De Bruyne is fouled by Paulista who is booked
Kevin takes the free kick which almost beats the keeper and its a corner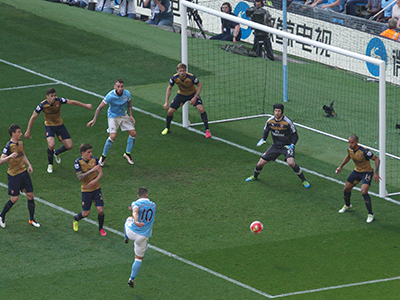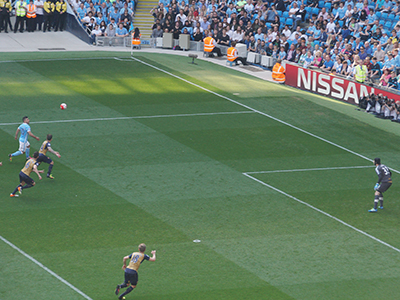 Aguero shoots just wide and a minutes later he gets another chance....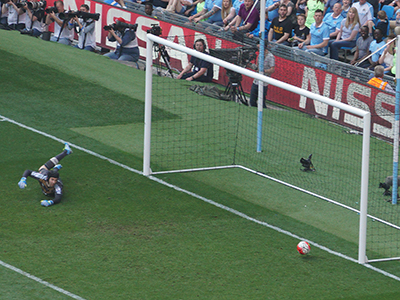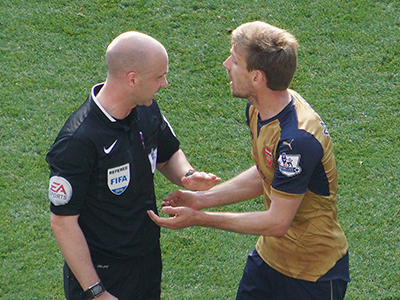 ...but the ball goes just wide
Monreal explains to the ref he didn't mean to foul and promises to send both birthday and Xmas cards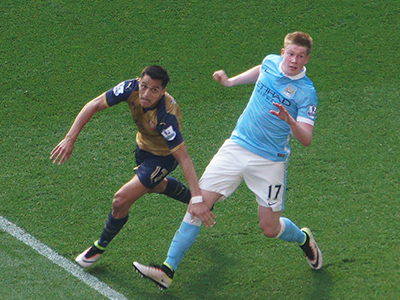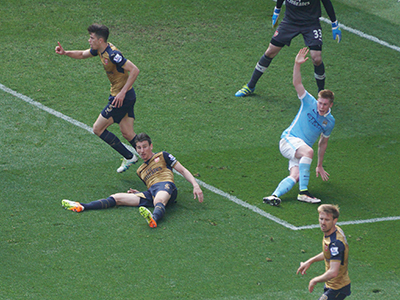 City continue to press and Kevin hopes for a penalty - no chance with this ref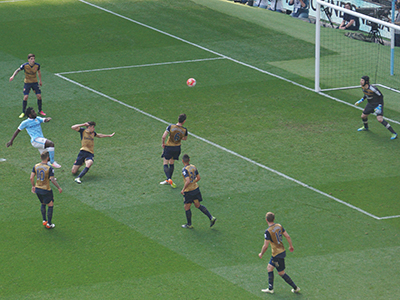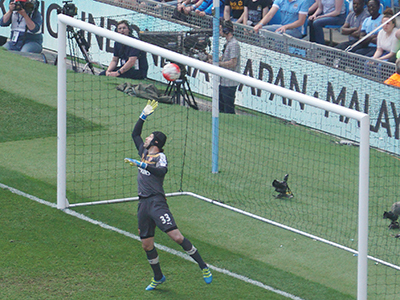 a first time effort by Bony hits the bar - he would have been a star if it had gone in!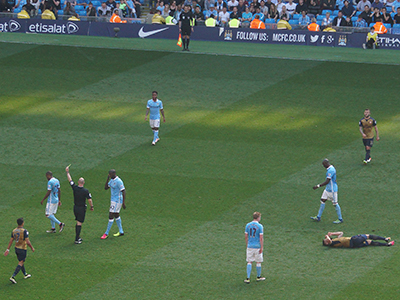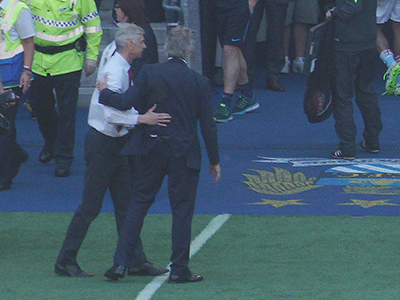 Fernandinho gets booked in added time
Game over and the two managers say goodbye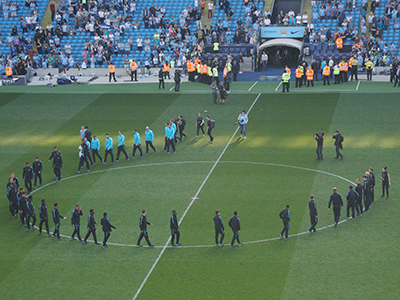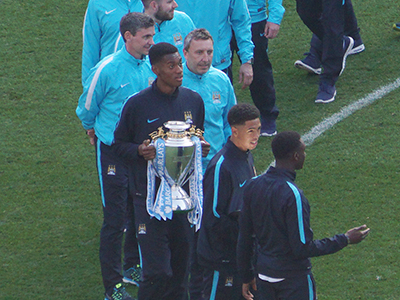 The under 18's come on to show off their winning trophy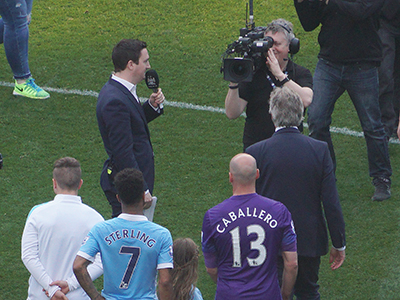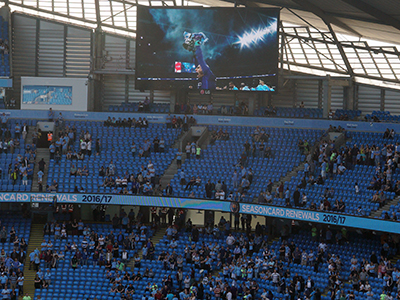 A farewell to the departing manager Manuel Pellegrini -the highlights being shown on the Tv screens and as you can see many of the city fans had already left - pity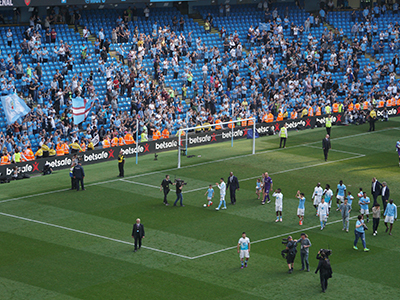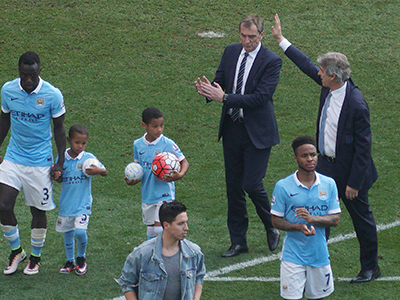 Manuel waves to the South Stand and one wonders just how many of the players going round will be here
next season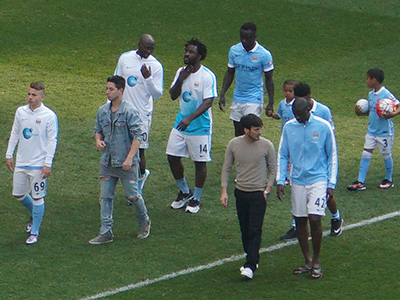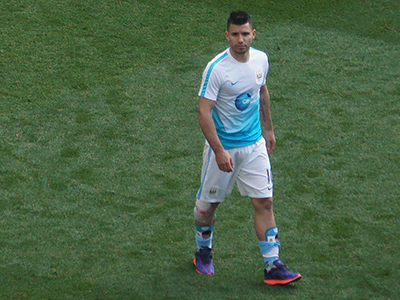 Looks like an ice pack on Aguero's right knee.
Hope he's fit for Swansea
Silva looks better dressed than Nasri!!

Team:
Hart 6.5 , Sagna 7, Otamendi 8, Mangala 7 Clichy 7: Fernando 7.5 ( Toure) , Fernandinho 7.5 : Navas 7 (Bony) De Bruyne 8, Iheanacho 7 (Sterling) Aguero 8