City 0 Real Madrid 0
April 26th 2016 53,639
Champions League
Semi-Final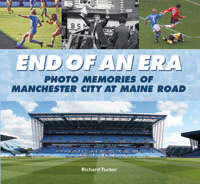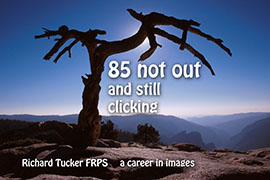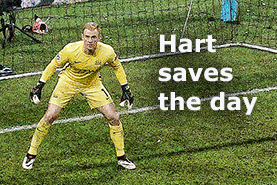 So the first leg of the Semi-Final was goalless.It was a chess match that did not have many shots on goal and ended in stalemate. Would it have been different had Ronaldo played? Would Real Madrid have been more attacking leaving spaces for a counter attack? The disappointment for City fans was the lack of creativity near the box and we hardly had a shot all game. Aguero was not at his best and he looked pretty tired towards the end of the game. Silva was injured committing a foul and Iheanacho had his chance to shine but even he only managed one effort on goal. Navas worked hard on the right wing and often came back to help Sagna while Kevin just failed to make a crucial pass on several occasions.
The defence did well - both full backs and the central stoppers Kompany and Otamendi keeping Bale and company at bay. Fernando and Fernandinho worked their socks off in midfield. That's the third time in a row that City have managed a clean sheet at home in the Champions League. Hope they can do it next week in the second leg.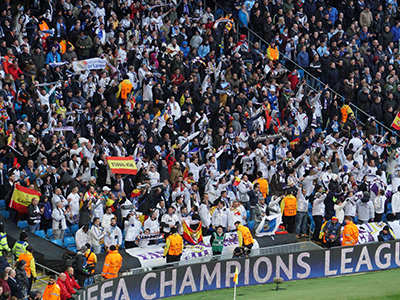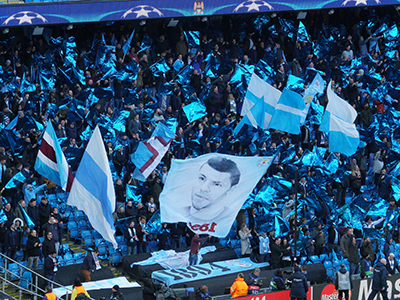 Plenty of atmosphere in a packed stadium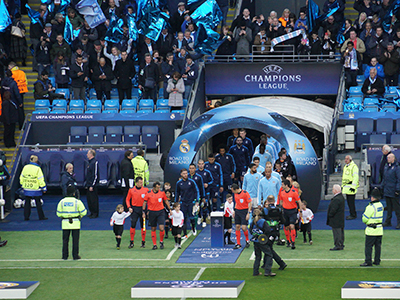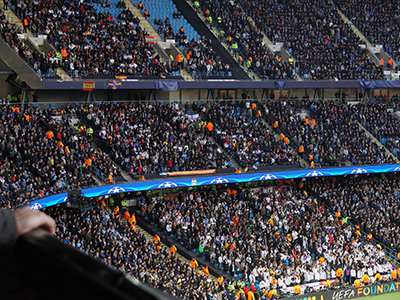 Real Madrid had good support at the match
Good to see Kompany and Silva back in a strong City side. Only absentee was Toure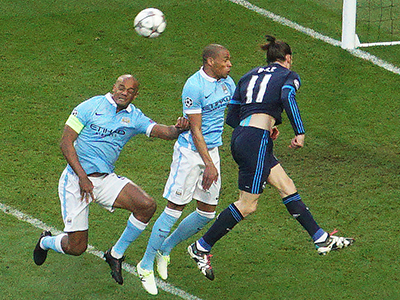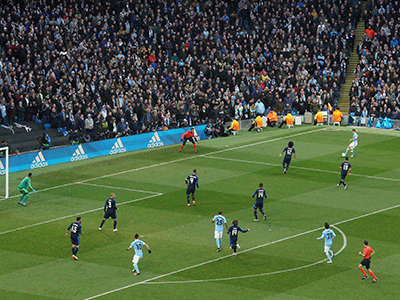 An early corner causes problems for City
A Navas cross finds nobody in the danger area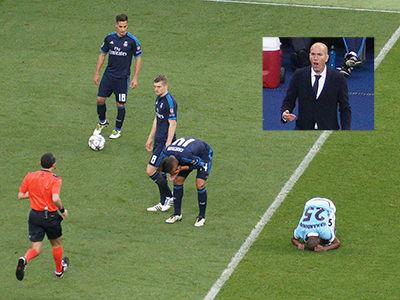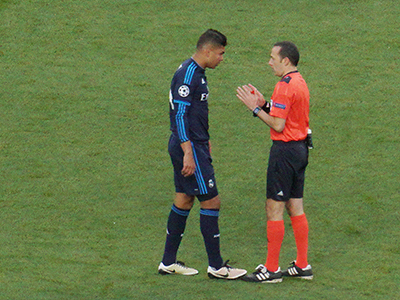 The Turkish referee has a word with Casemiro
Fernandinho gets fouled and their manager is not happy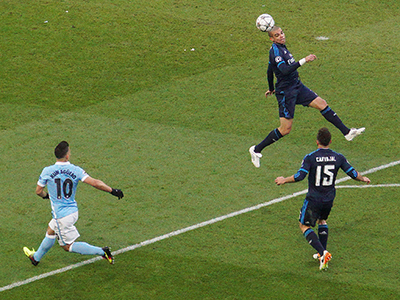 a pass just fails to find Aguero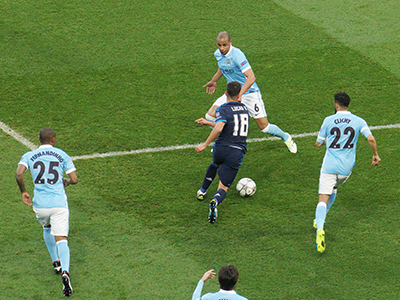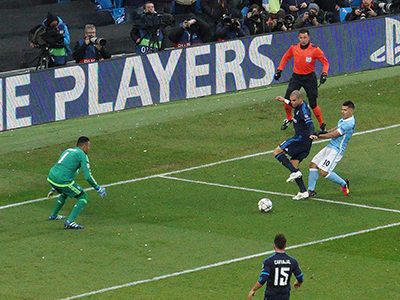 Vazquez tries to break through
Aguero is beaten to the ball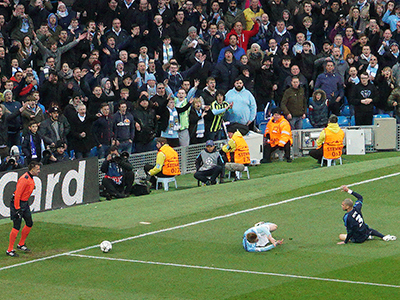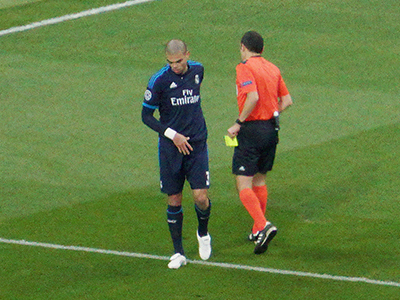 24 minutes and De Bruyne is brought down by Pepe who gets booked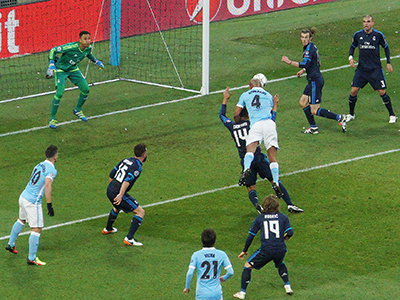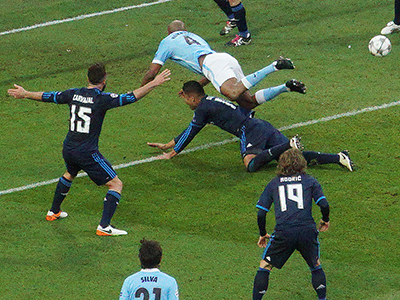 From the free kick Kompany fouls Casemiro while heading the ball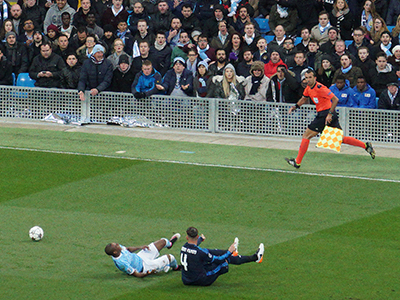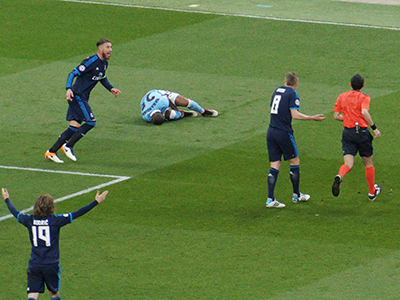 Ramos brings down Fernandinho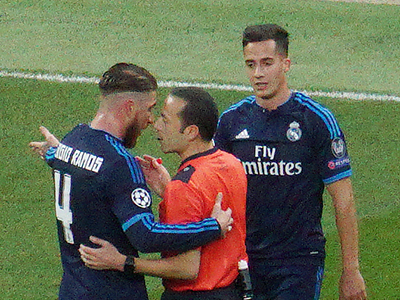 Ramos and the referee have a very discreet conversation!
Real Manager Zinedine Zidane has a word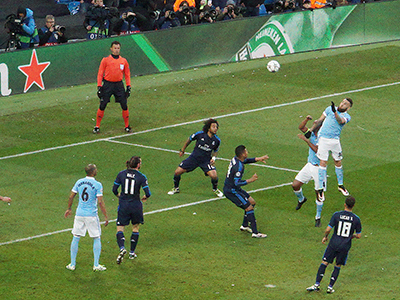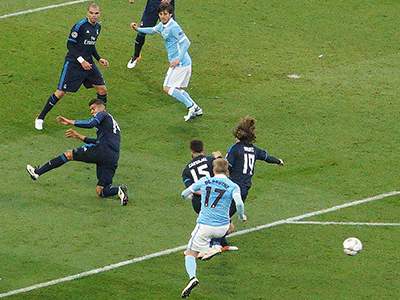 Otamendi heads over at a free kick
De Bruyne has a shot blocked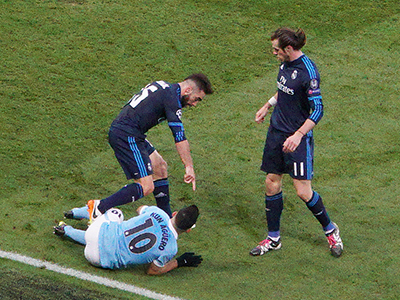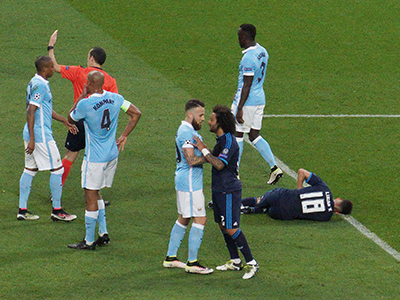 Carvajal points the finger at Aguero
Vazquez is down accidentally and its a dropped ball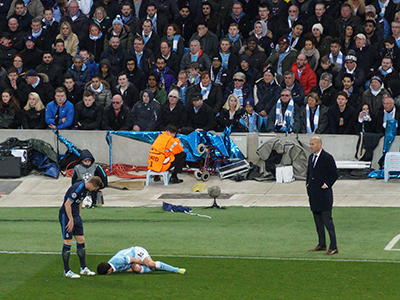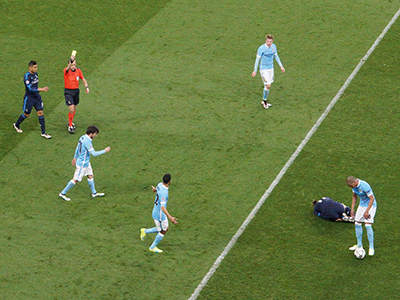 This time it's Navas a victim of the sniper!
Silva fouls Bale and gets a yellow card.....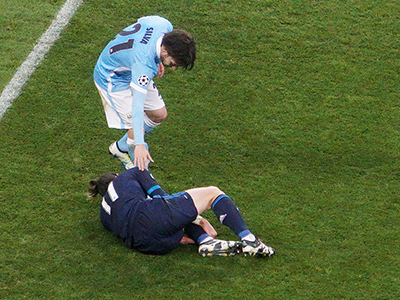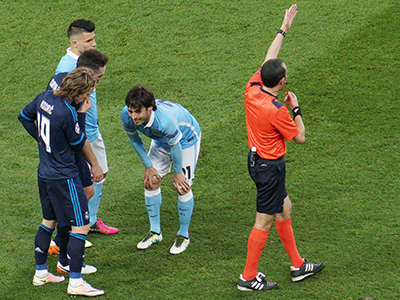 He goes to say sorry to Bale but it looks like Silva has come off worse....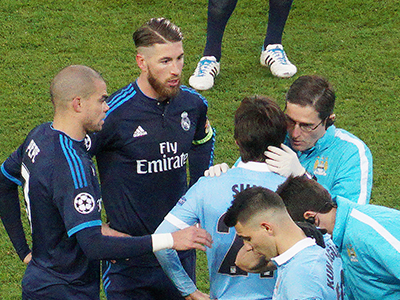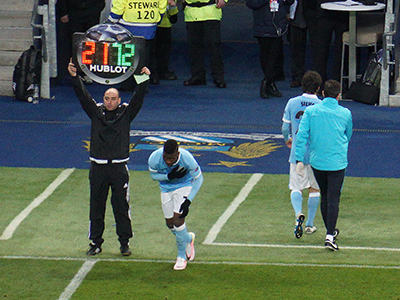 ...and he is subbed by Iheanacho after 40 minutes and it's goalless at half time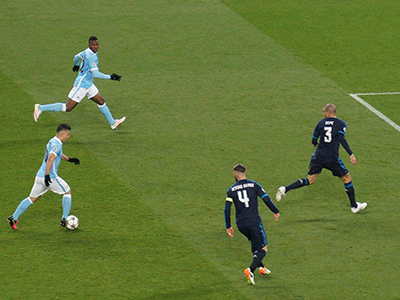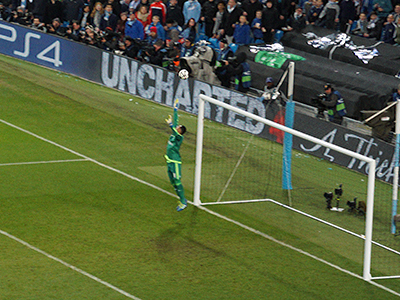 Right after the interval Aguero has a shot but it goes over the bar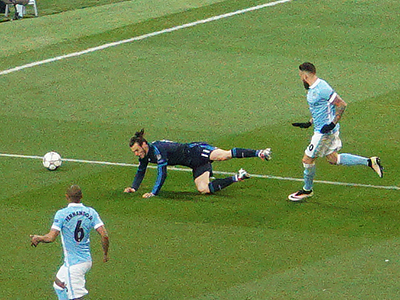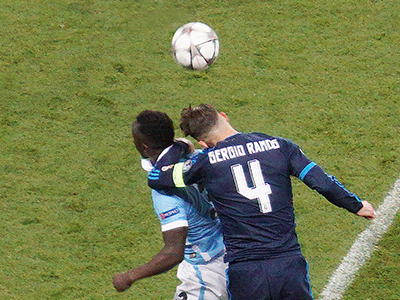 Bale tries a poor Tom Daley dive
This looks like a foul by Ramos on Sagna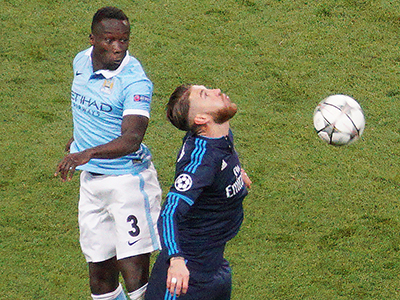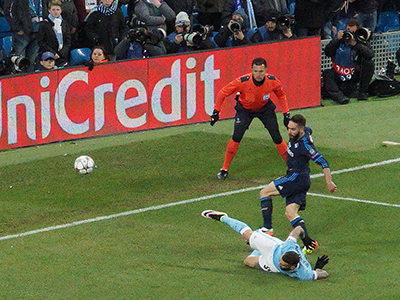 Otamendi concedes a corner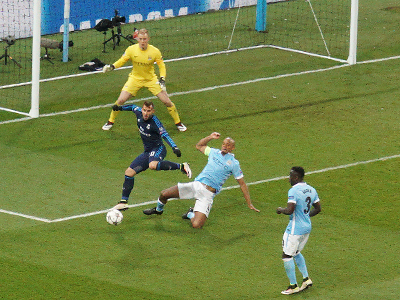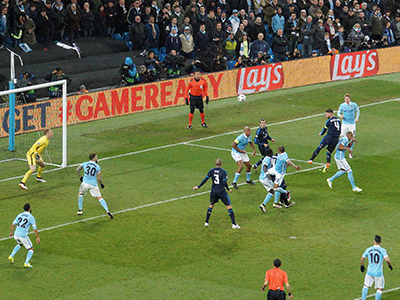 Ramos heads for goal.....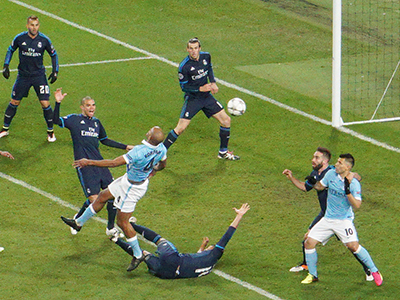 ....but Joe Hart saves easily
At the other end City get a corner but Kompany is penalized for a foul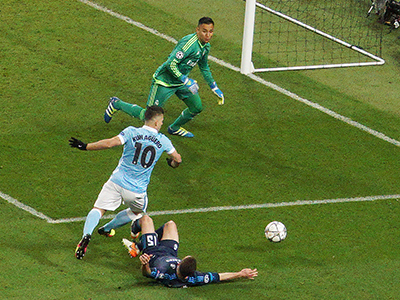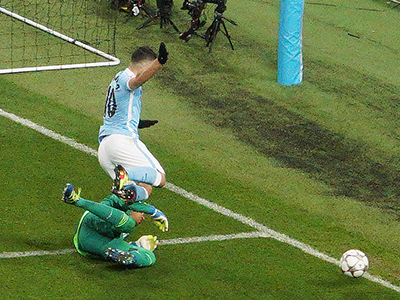 Aguero had a chance on 59 minutes but failed to beat the keeper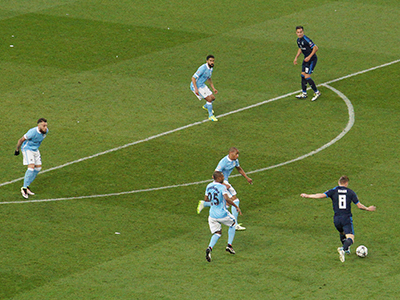 Kroos had a shot on 66 minutes but it went wide
At the other end the keeper manages to get the ball following a corner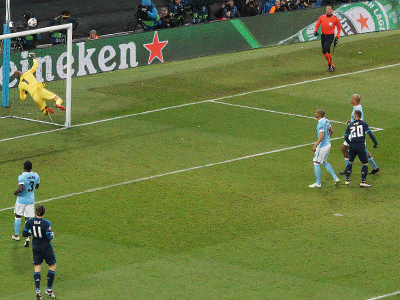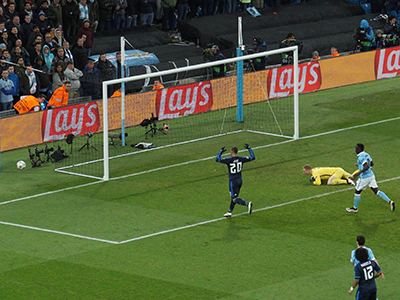 Jese hits the bar with a header
A shot from Modric goes wide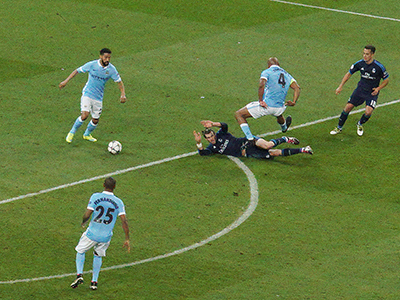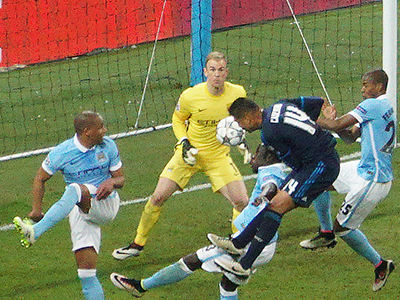 Oh dear Bale is down again -but no free kick!
79 minutes and Casemiro heads at goal.....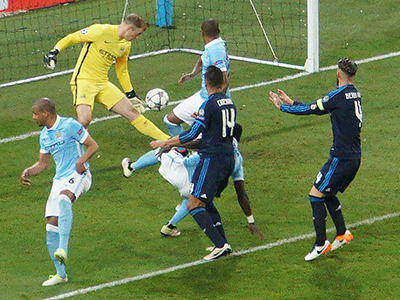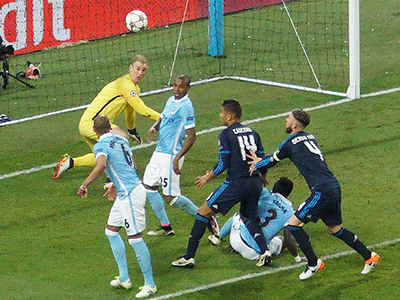 ..but Joe Hart makes a brilliant stop at point blank range and the ball is cleared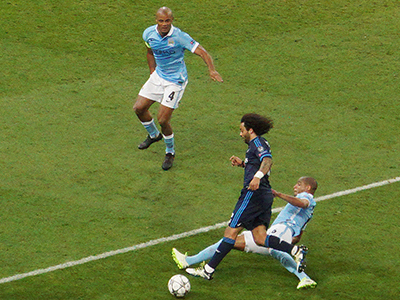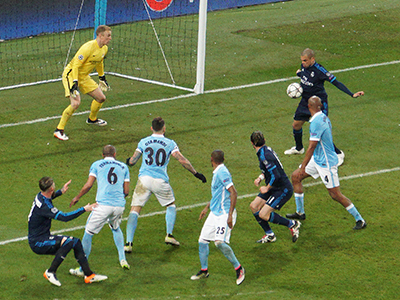 Following a free kick given for this foul by Fernando on Marcelo the ball goes for a corner.......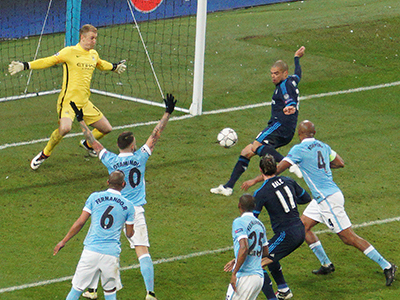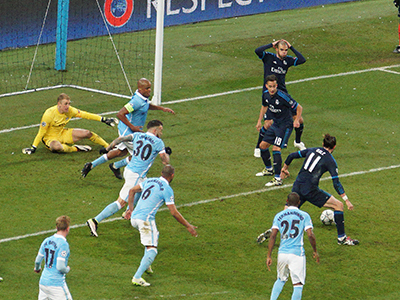 ...and Joe Hart has to make another great save from Pepe again at close range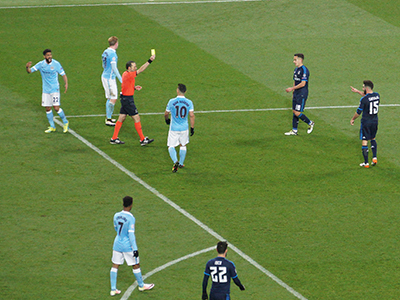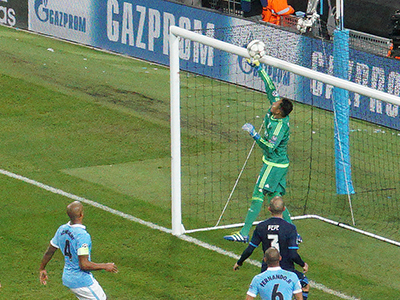 In the final added minute Carvajal is given a yellow card and from the free kick Kevin DB has his shot pushed over the bar for a corner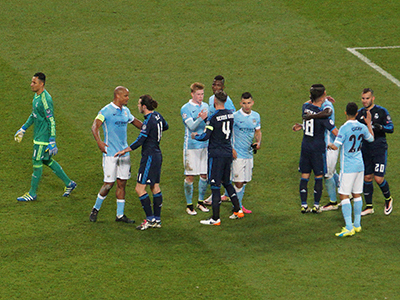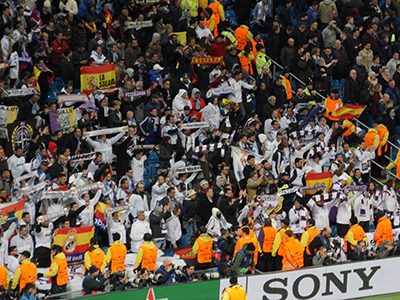 So the final whistle goes and the players arrange to exchange Xmas cards and the Real fans say farewell to their players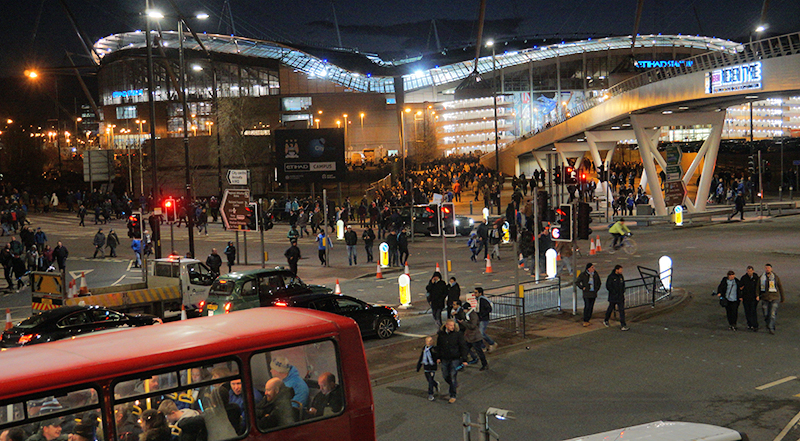 One more home game to come and a vital one at that- Arsenal but let's beat Real Madrid first.
Team:
Hart 8.5: Sagna 7.5, Kompany 8, Otamendi 7.5, Clichy 7.5: Fernando 7.5, Fernandinho 8, Navas 7 (Sterling), De Bruyne 7, Silva 7 (Iheanacho 7.5) Aguero 6.5