City 2 Southampton 0
May 24th 45,919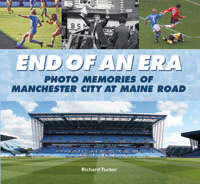 Now available from Amazon ( click on image for link)
WH Smith and the City shop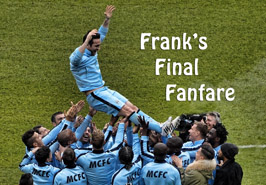 This was Frank Lampard's day. Made skipper for the day on his final appearance in the Premier League before departing for New York he set the stadium alight with a typical Lampard goal in the first half. When he was substituted late on he went off to a well earned standing ovation and City gave him a fond farewell at the celebrations after the game. It was Lampard's 609th appearance and 177th goal in the Premier League - not bad for a midfield player!
Aguero scored an easy goal late on and easily won the 'golden boot' award with a total of 26 league goals. His total for the season in all competitions was 32. In keeping a clean sheet once again Joe Hart won the golden Glove award - his 4th time. It was Hart's 300th game for City in all competitions.
The game otherwise had little significance. We finished comfortably in second position with the most goals, best goal difference, the most clean sheets and the top scorer.

So now we look forward to next season - a new look to the stadium - who will stay and who will depart!
It will really depend on who comes in and with the change in the financial regulations I expect we will be spending more this summer. Almost certain to depart will be Dzeko.Boyata.and Jovetic. Perhaps Toure will depart but I hope Milner will change his mind and stay.
Because of work on the Stand it is likely our first game in August will be away from home.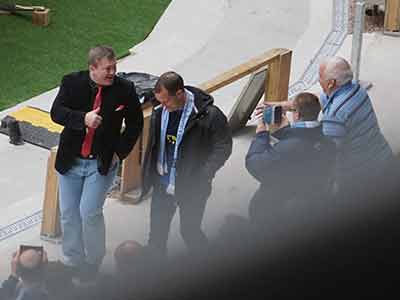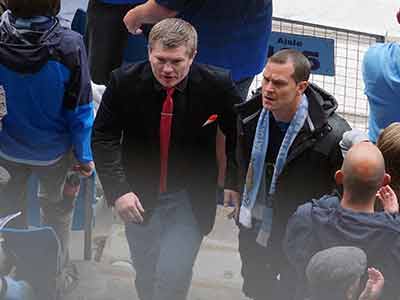 Ricky Hatton arriving in the East Stand after his interview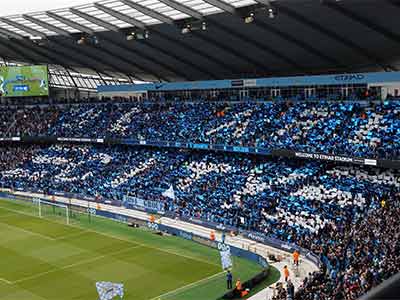 an unchanged City side come out led by Frank Lampard in his final game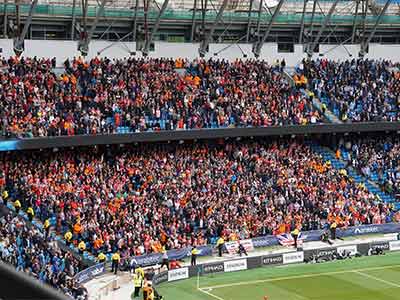 It was referee Foy's final game
an excellent turnout by Southampton fans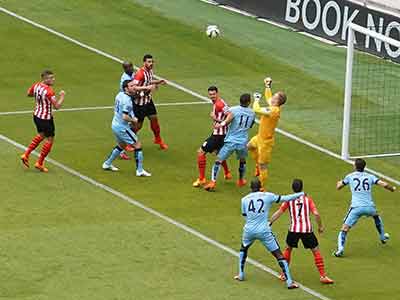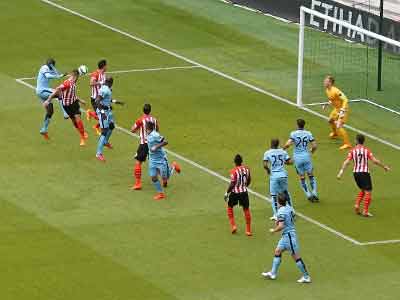 Joe Hart is called into action early on
A Southampton header goes wide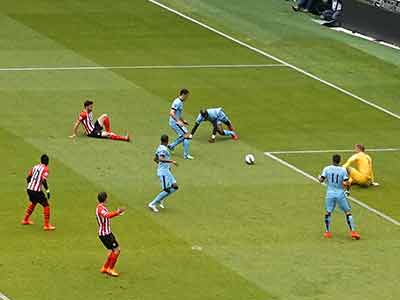 Aguero has a chance but shoots wide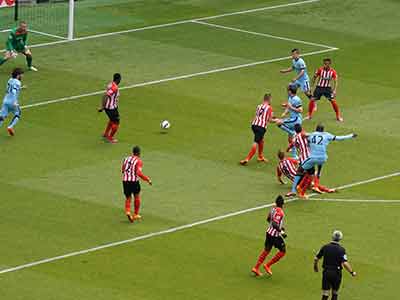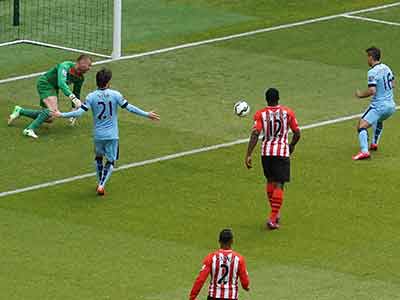 on 23 minutes yaya Toure has an effort saved by Davis and the ball runs out towards Aguero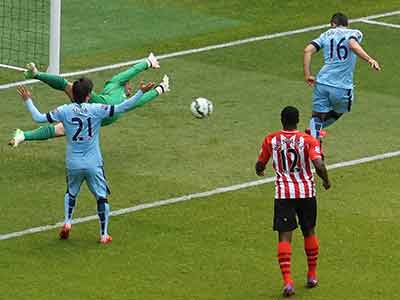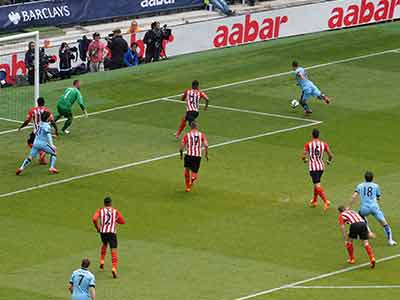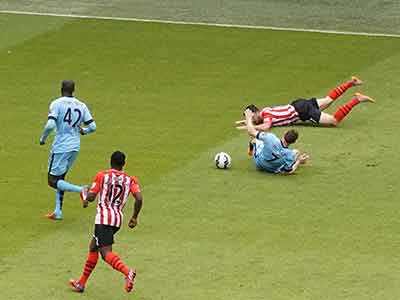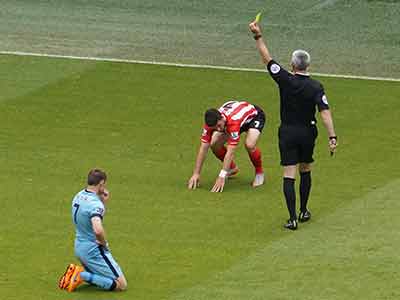 ...but Aguero effort is brilliantly saved by Davis again
Shane Long brings down Milner and referee Foy gives him a yellow card -his last in the Premiership!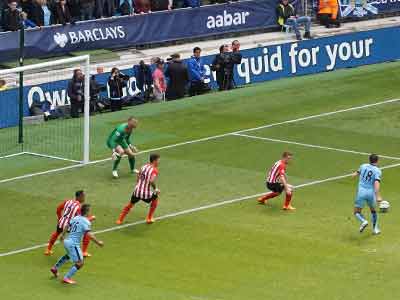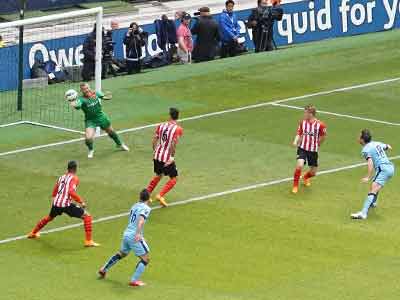 on 30 minutes Milner crossed to Frank Lampard who hit it first time into the net!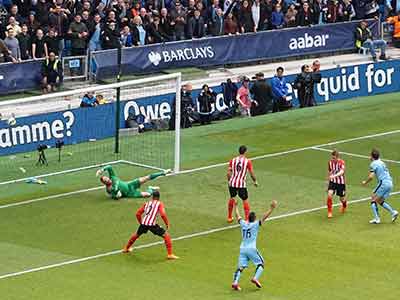 Davis had no chance and a great day was made greater with the goal - his 8th for City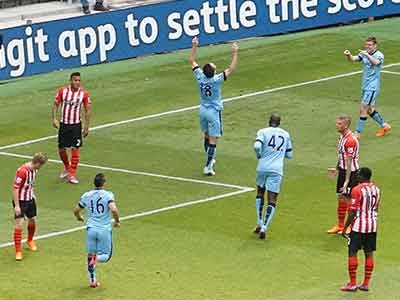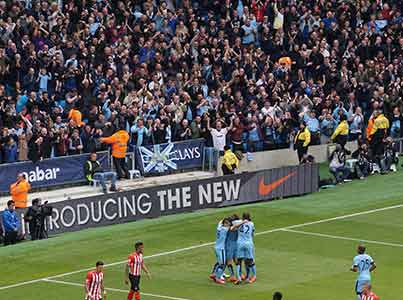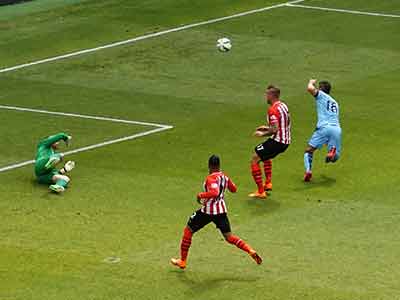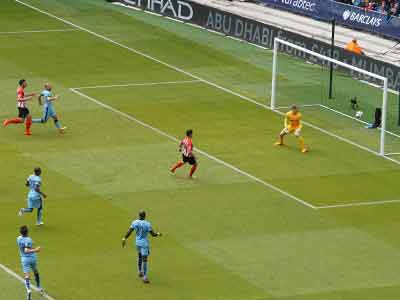 Silva puts Aguero through but Davis foils AGuero once more
a Shay Long shot goes just wide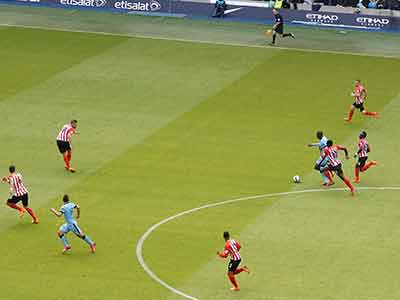 After 36 minutes Yaya Toure goes on one of his runs.......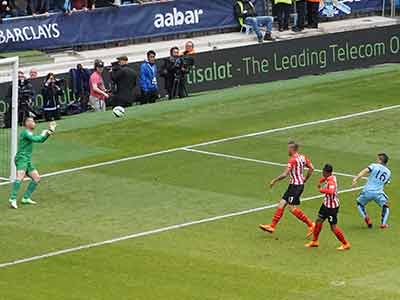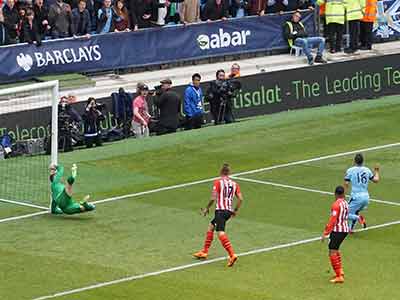 ...he passes to Aguero but once again Davis pulls off a great save to foil the City striker and keeps it to one nil at half time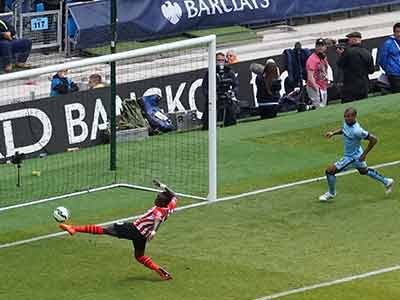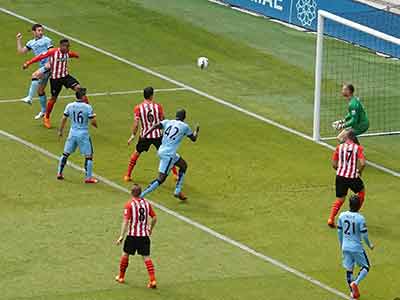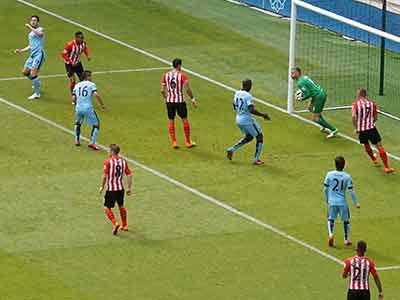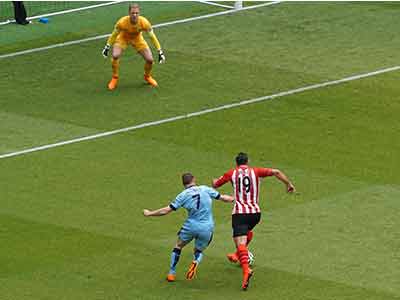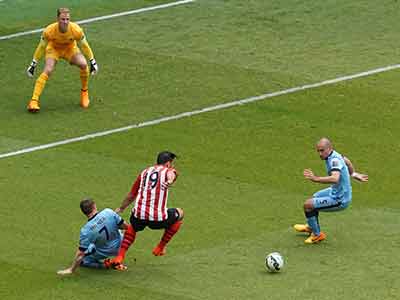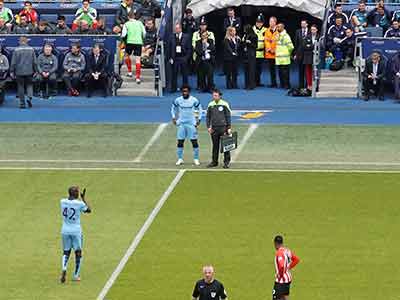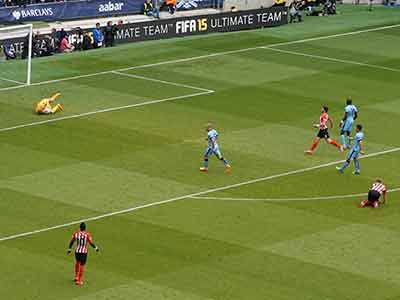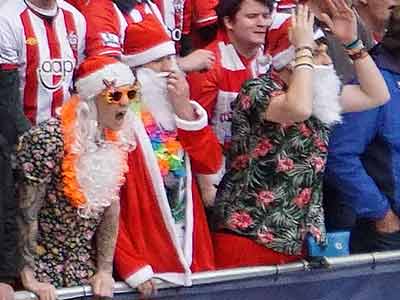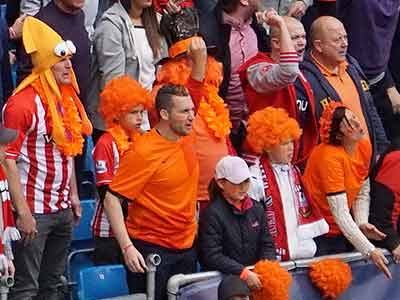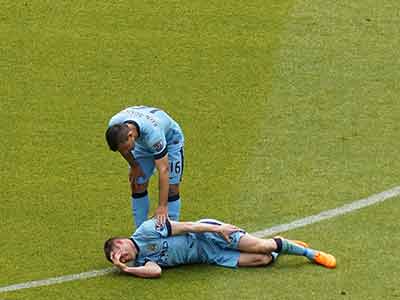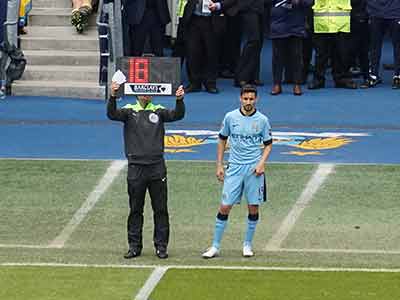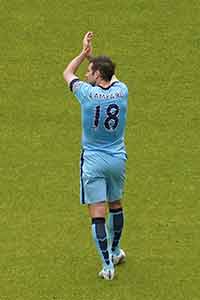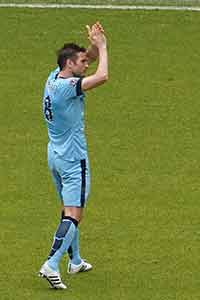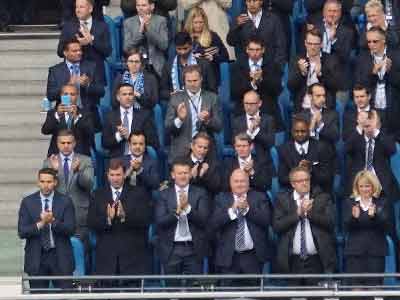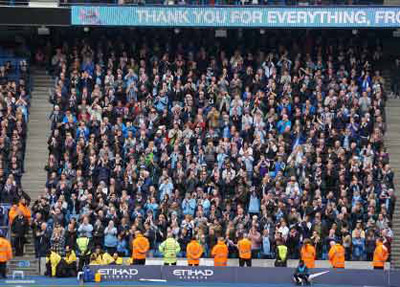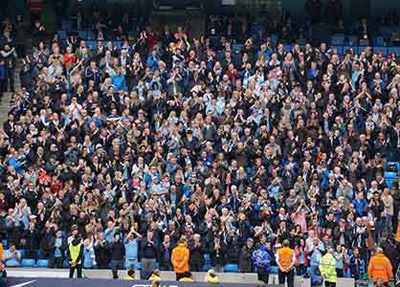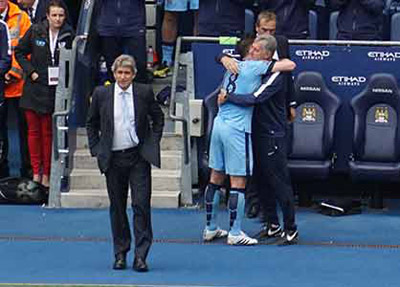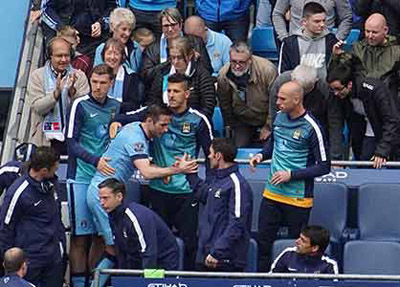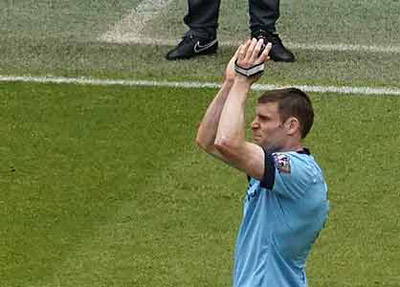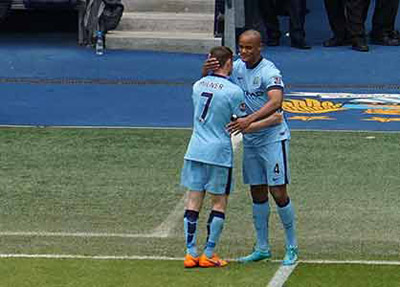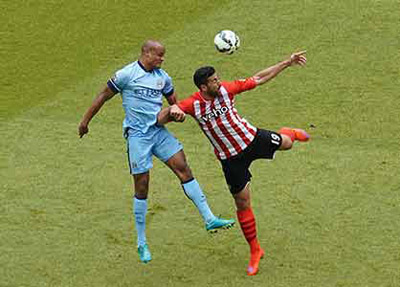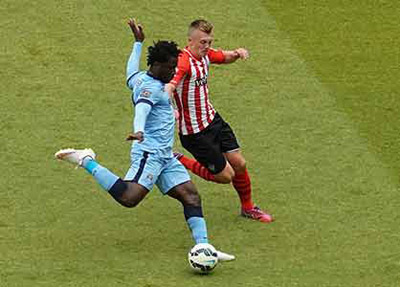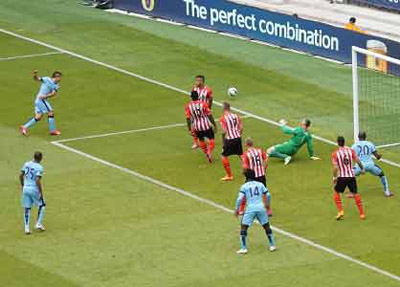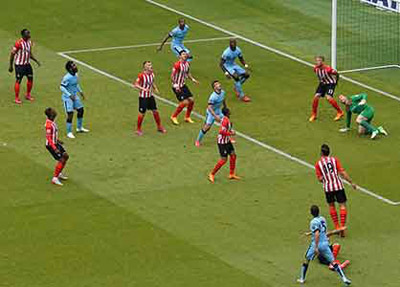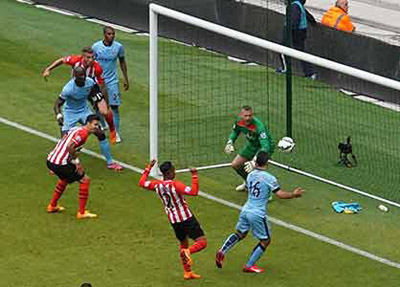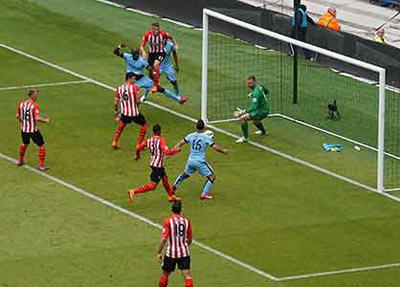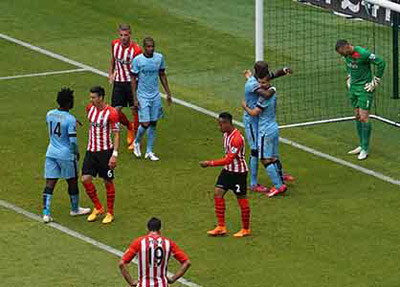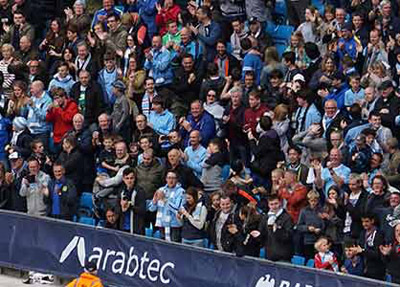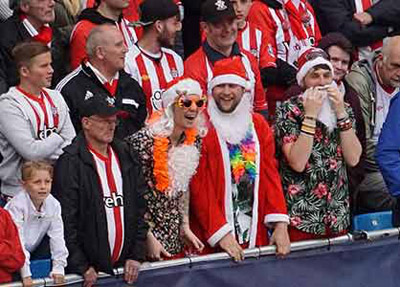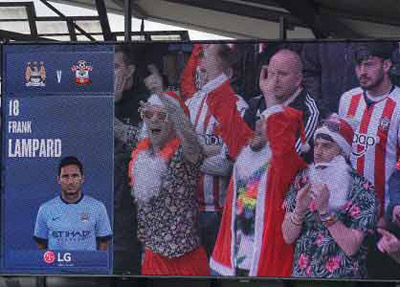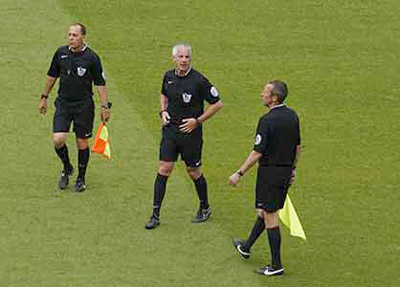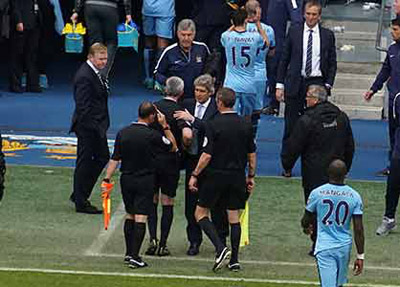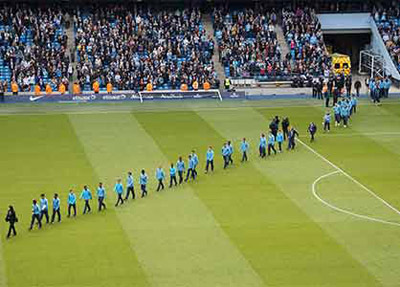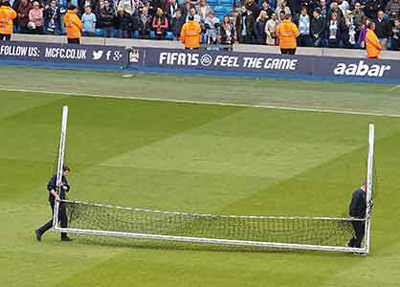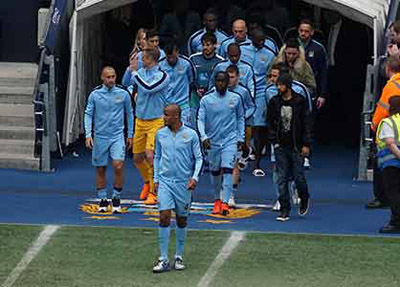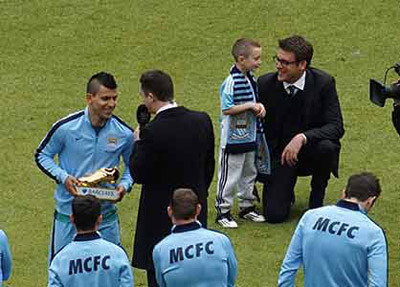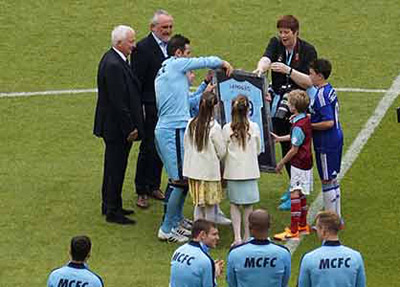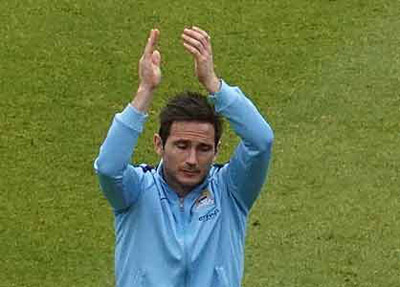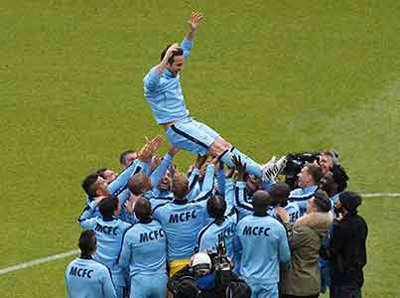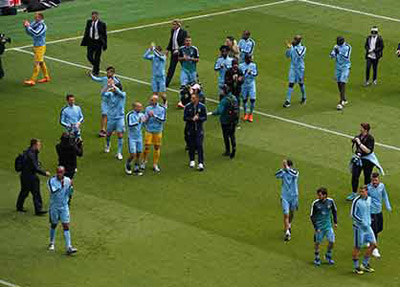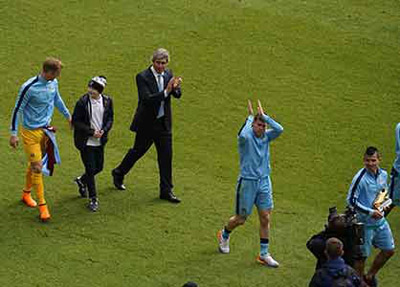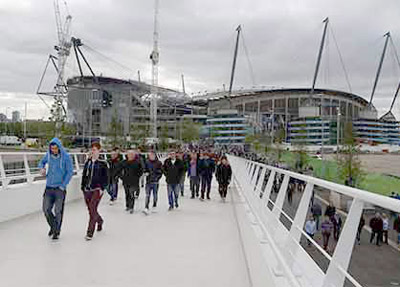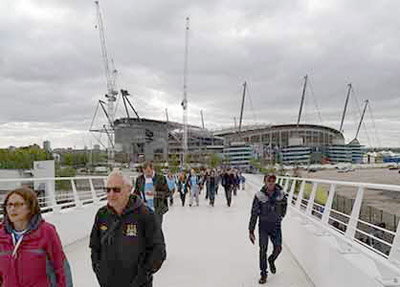 Southampton looked as though they missed a great chance but the flag had gone up for offside
a header by Lampard is saved by Davis
a late Milner tackle saves the day for City - was this his last tackle for City!!!
first sub for City was Bony on for Toure
Hart saves from Shane Long
the well dressed Southampton fans show their feelings
The moment we have been waiting for - number 18 goes up on the board
Frank goes off to thunderous applause and says farewell to all sides of the ground
Yes -even the board are up on their feet to applaud a wonderful football career in British football
All the Stadium give Frank Lampard a terrific farewell
The look on Milner's face says goodbye!
Kompany is soon in action heading clear from Pelle
Bony shoots but the ball sails over the bar
Aguero has a shot blocked and it goes for a corner
Mangala heads the ball over and gives Aguero the easiest of tasks to nod the ball home to make it two nil
with only a few minutes to go it was celebrations all round as City notched their 6th win on the trot
Oh they've seen themselves on the big screen
Mr Foy had blown his final whistle for the very last time and gets a thank you from the City manager
The Elite Development Squad and the youngsters come on the pitch to how off their winning cups
off go the goals and on come the players to say thanks to the fans
Aguero gets his golden boot
Lampard with his Dad and daughters gets a special shirt
Frank looks a bit emotional as he says goodbye
He gets the treatment from the City players
the players wave their goodbyes and how many for the last time!!
a final look at the Stadium
Hope to see you all next season!!
Hart 7: Zabaleta 6.5, Demichelis 6.5, Mangala 7, Kolarov 6.5: Yaya Toure7 (Bony) Fernandinho 6.5, Lampard 8 (Navas), Silva 7.5, Milner 7 ( Kompany) Aguero 7.5