City 6 QPR 0
May10th 44,564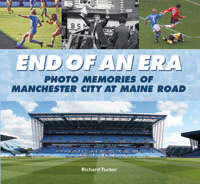 Now available from Amazon ( click on image for link)
WH Smith and the City shop
City's highest win of the season sent QPR crashing into the Championship. A hat0trick by Sergio Aguero put him well ahead in the race for the 'golden boot'. He now has 25 Premiership goals. His early effort after just five minutes was his 75th league goal for the club Kolarov scored the second with an excellent free kick and both Milner and Silva put the ball into the net from close range to complete the scoring. It could have been more - Bony hit the post and Green made several very good saves. QPR were just outplayed and poor defensive work made the job easy for City. They had little heart for the game and they gave up without too much of a fight. Joe Hart had only a few saves to make and he was well protected for the most part. Mangala continues to improve nd may yet prove to be a good buy!. Kompany and Toure were not missed. Milner worked hard but some of his crosses were well below par.
Of the ex City players in the Visitors team Shaun Wright-Phillips got a huge welcome when he came on as sub .Joey Barton got a few boos and ended up with a yellow card while Dunne did not score an own goal or get booked!
Once again we saw some really good City inter passing and plenty of goals but with two games to go we need Arsenal to drop points if we are going to finish in second place this season.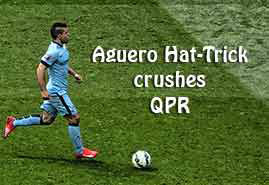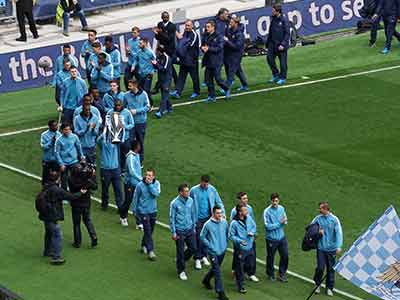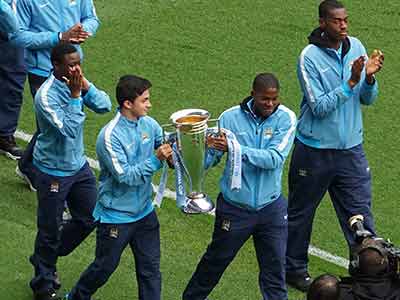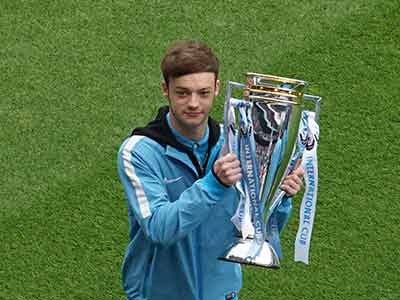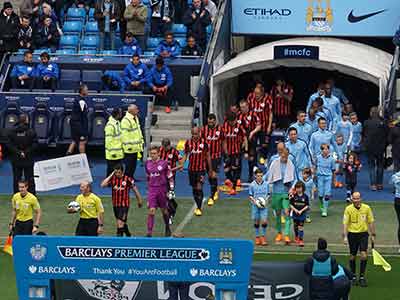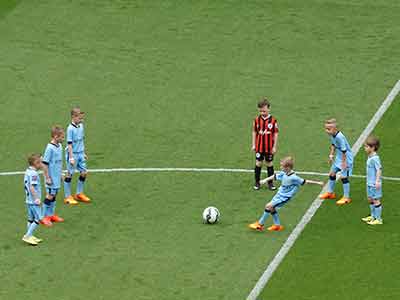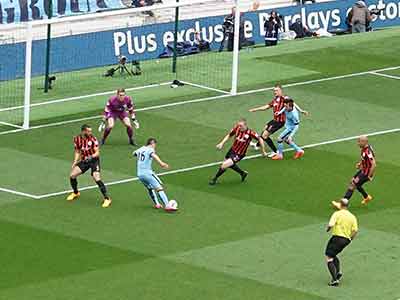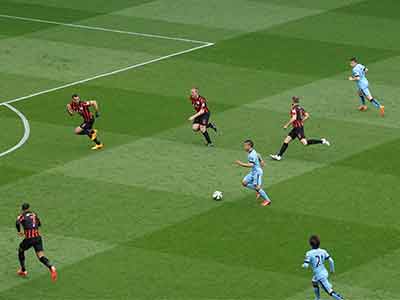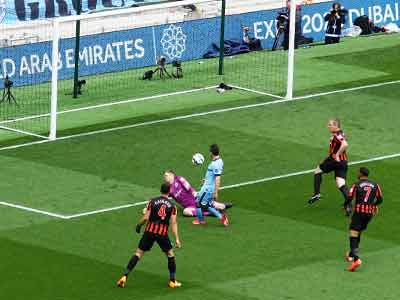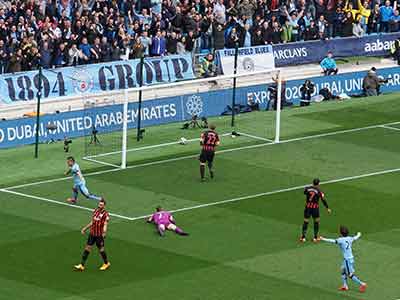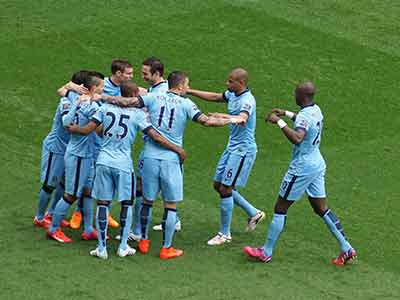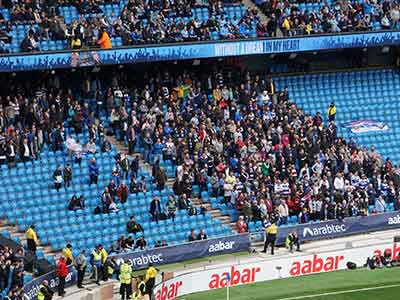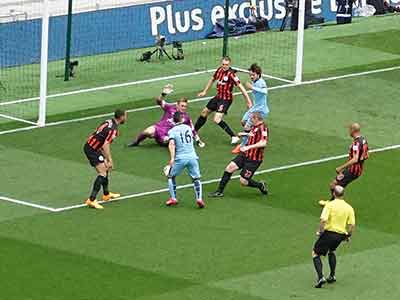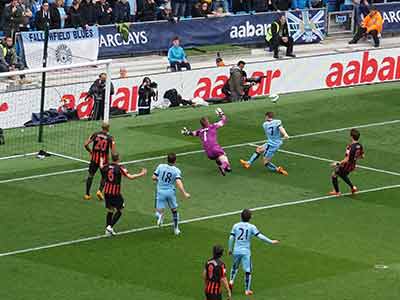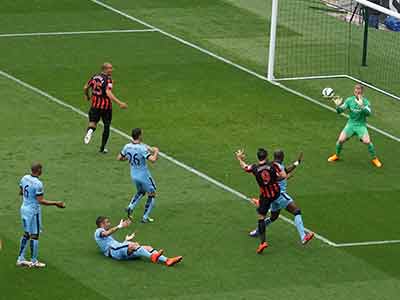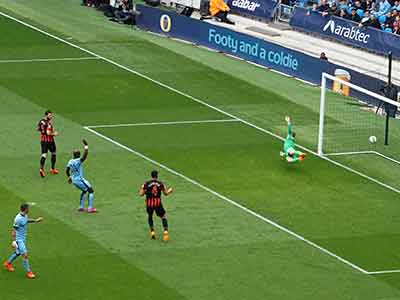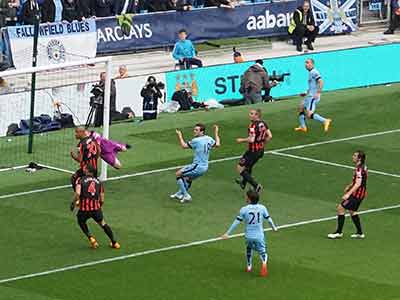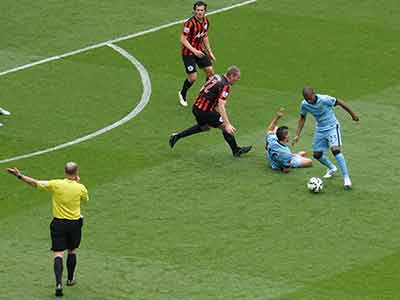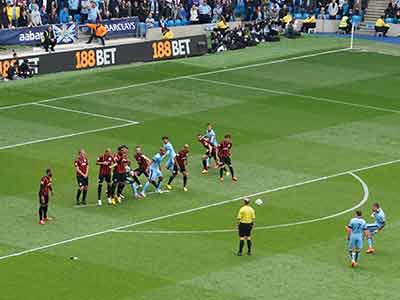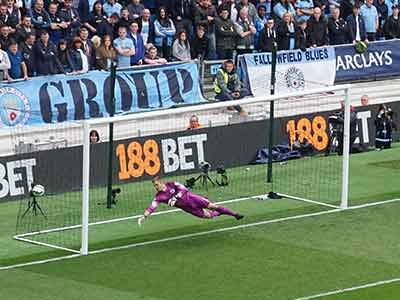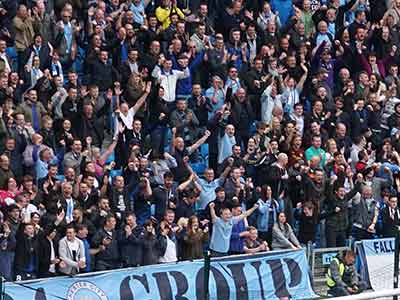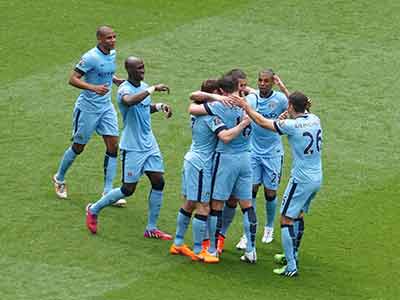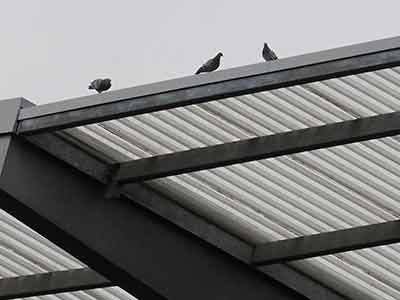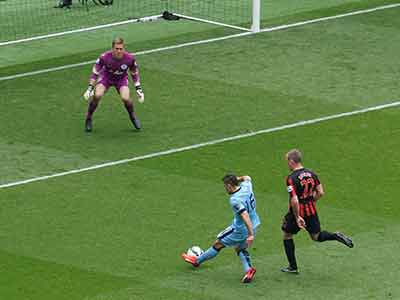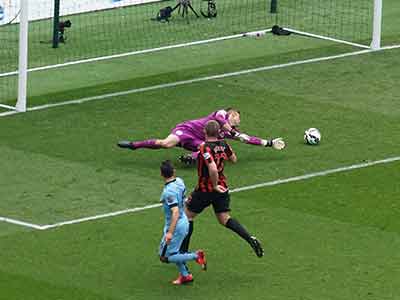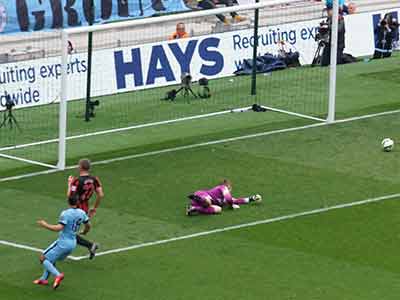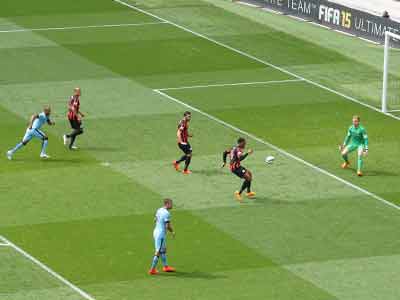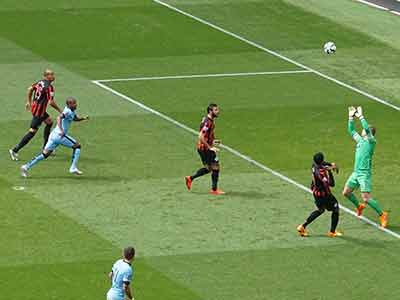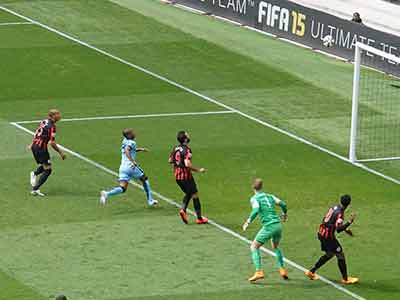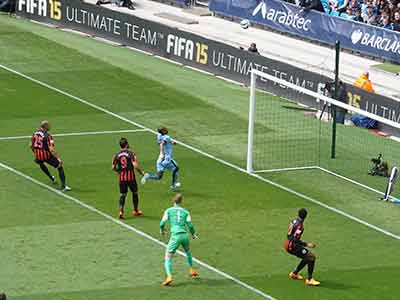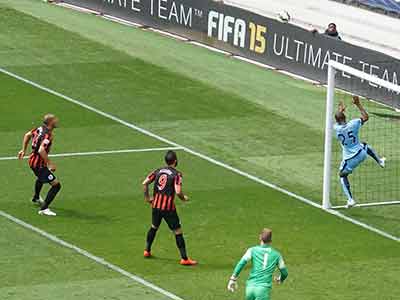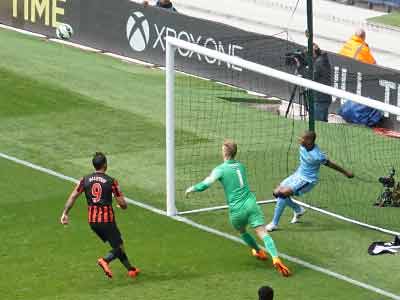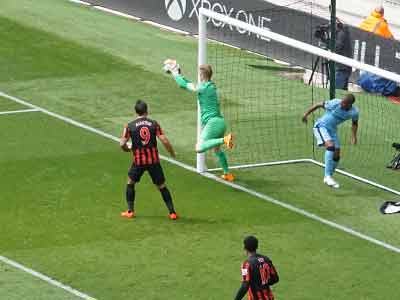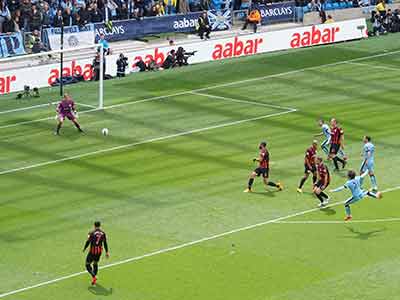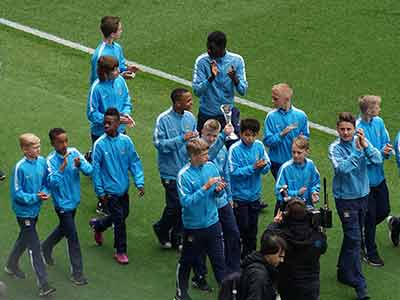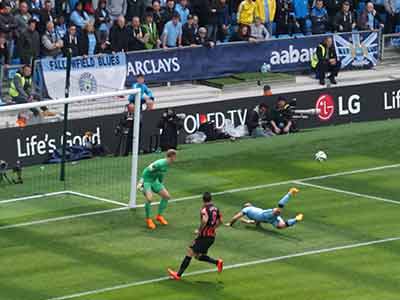 Before the game the EDS team show off the cup they won against Porto
lets hope we will be seeing some of these players in the first team squad!
City were unchanged but had Toure Navas and Kompany on the bench
not surprisingly there was not a good turnout of QPR fans
Aguero has an effort blocked very early on
Aguero broke away on his own and beat several QPR players before clipping the ball over Green to give City an early lead
It was just what we wanted with only four minutes played
City continued to attack and went near on several occasions
QPR did fight back and did get the ball in the net but it was well offside
Just after the half hour mark Dunne fouled Aguero just outside the box
Kolarov took the free kick and zapped it through the wall and past the diving Green to make it two nil
City fans and players celebrated
It will be a good view from the top of the North Stand when that's up wont it Jack!
It looked like number three when Aguero got past Dunne...
... but Green managed to push the ball away for a corner
the QPR players looked offside when Leroy Fer clipped the ball over Hart but the ball hit the bar.....
...and eventually dropped into Hart's gloves
Just before half time Silva had a shot but it went wide
during half time the City under thirteen's showed off their recent trophy
blindfolded penalty taking did not prove easy!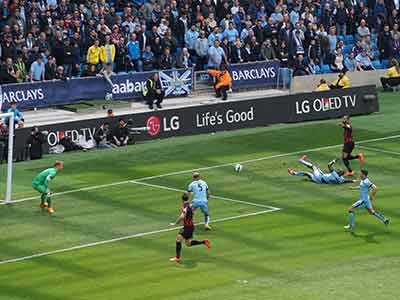 Zabaleta dives to head away a dangerous cross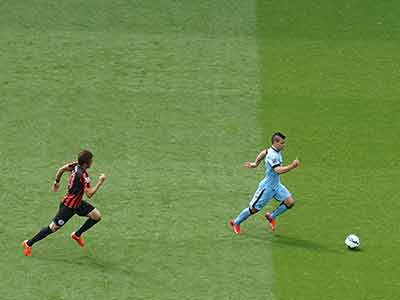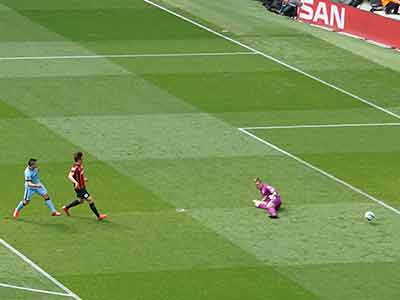 four minutes into the second half a defensive error lets in Aguero who sprints for goal and shoots past Green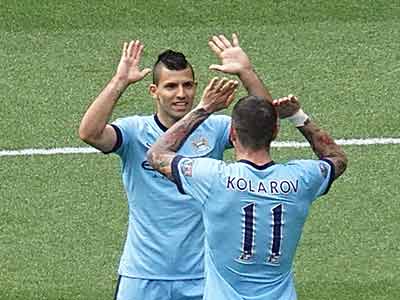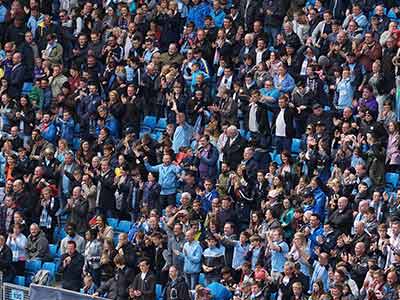 It's celebration time again as the score moves to three nil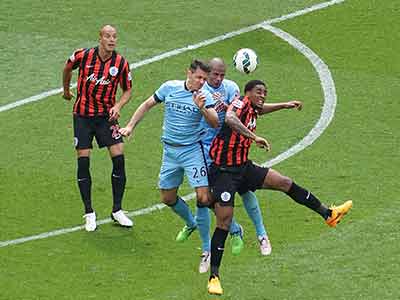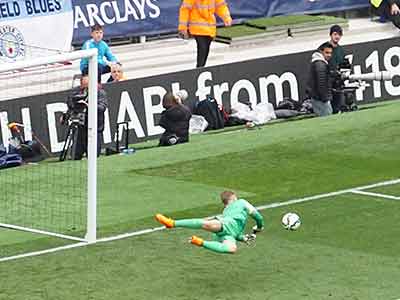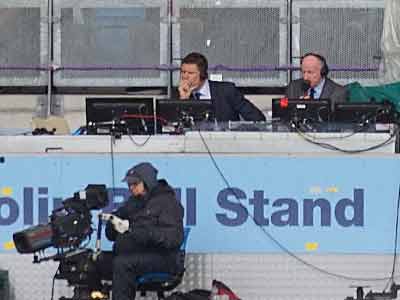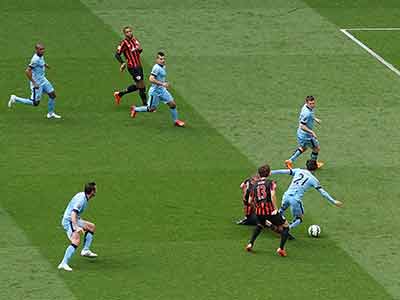 Niall Quinn in the TV box looks pensive-
Ah those were the days!


Silva evades a tackle.......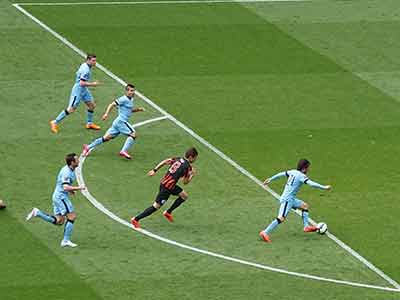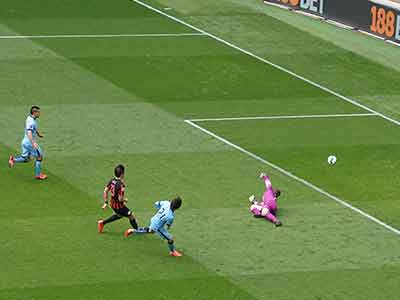 ....and looks certain to score but Green just manages to touch the ball....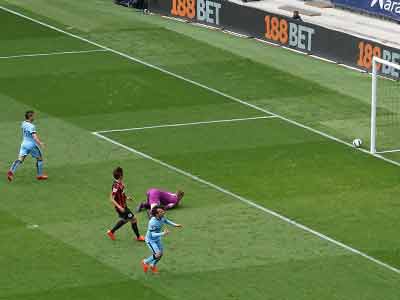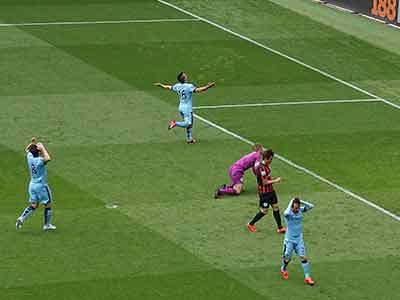 ..and it trickles past the post and the City players show their frustration!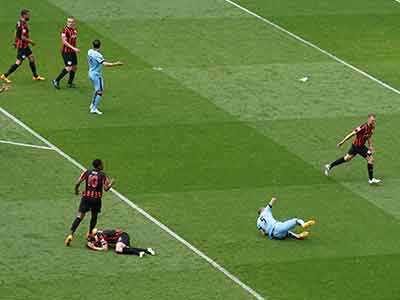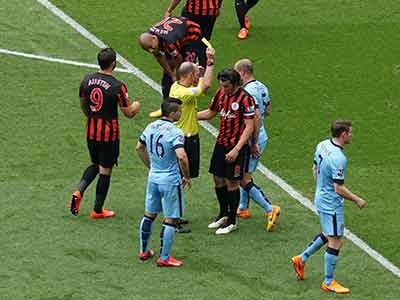 Barton fouls Zabaleta and gets a yellow card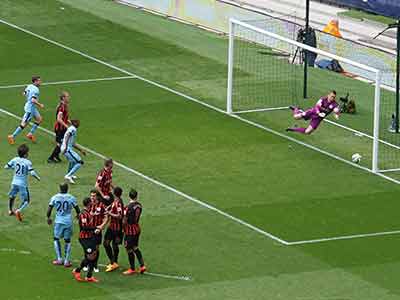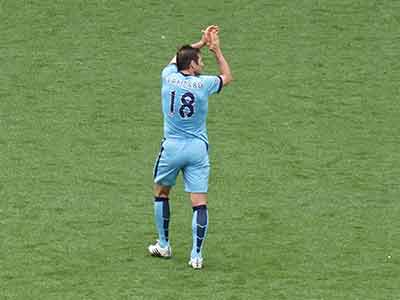 The Kolarov free kick just goes wide
Frank Lampard waves goodbye -his last game perhaps!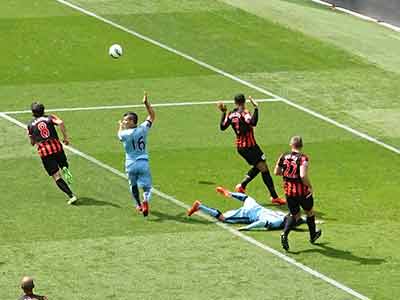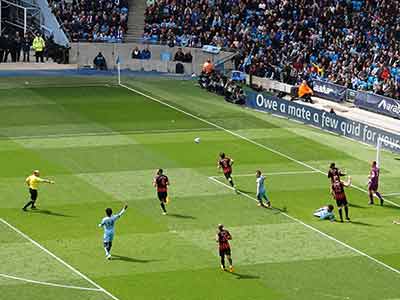 63 minutes and Phillips fouls Silva in the box and it's a penalty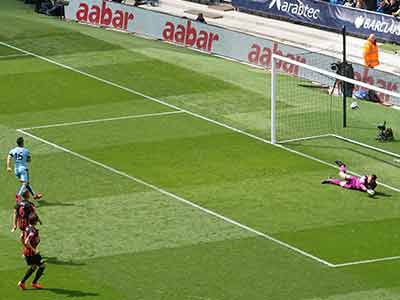 Aguero takes the penalty and fires past Green to complete his hat-trick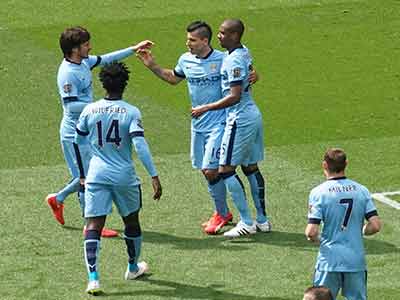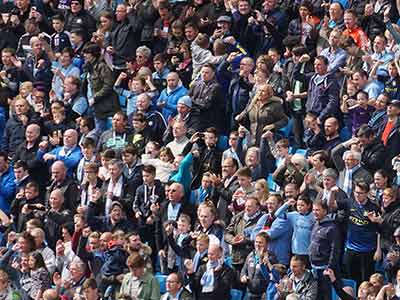 So its time for celebration yet again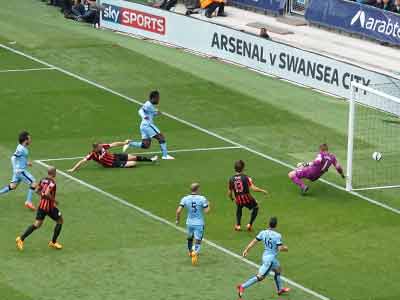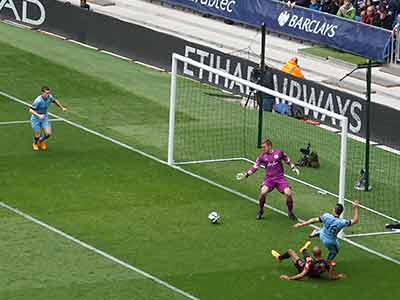 Bony -on for Lampard - has a shot saved
following the corner Aguero passes to the unmarked Milner......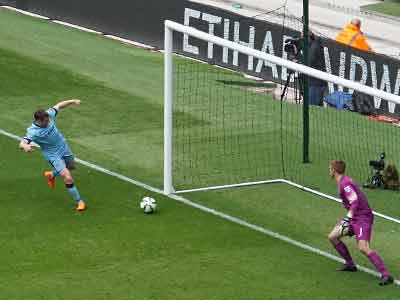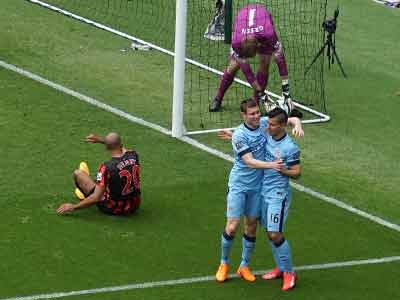 ...who cannot really miss from there! Five nil and still time for more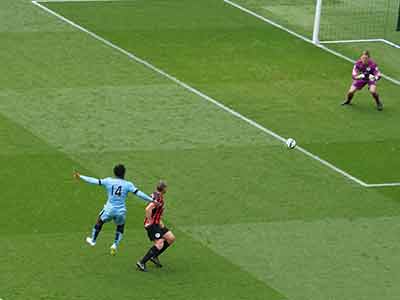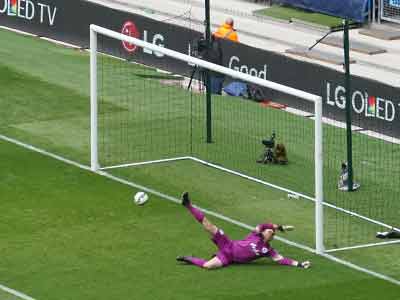 81 minutes on the clock and Bony hits the post with Green beaten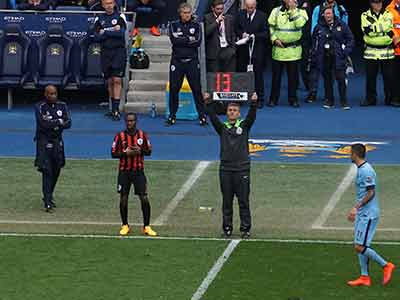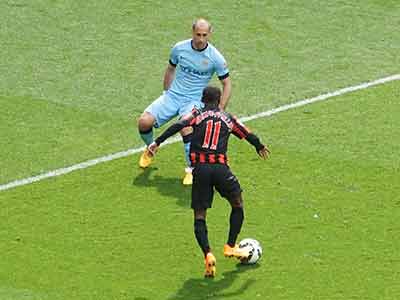 81 minutes and on comes Shaun Wright-Phillips to great cheers to save the day for QPR!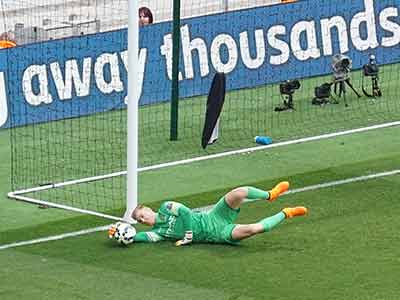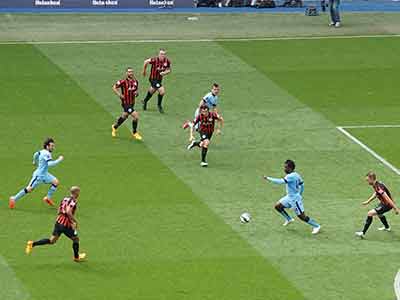 he did get in a shot but Joe Hart made a spectacular save to make it look good!
On 86 minutes we had s great bit of play by Bony ....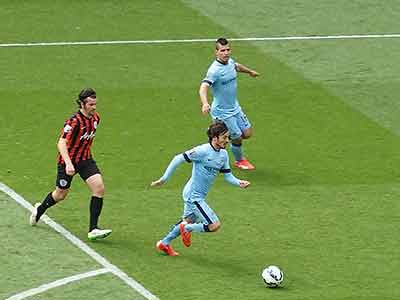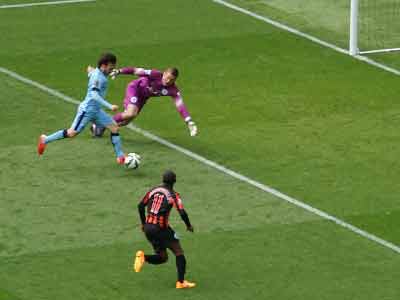 ...who back heeled the ball to the on-running Silva who dashed towards goal....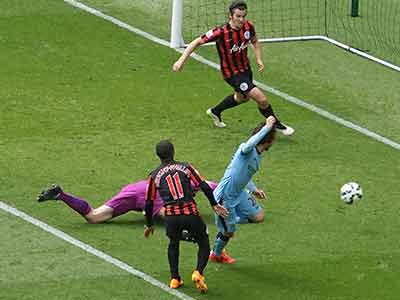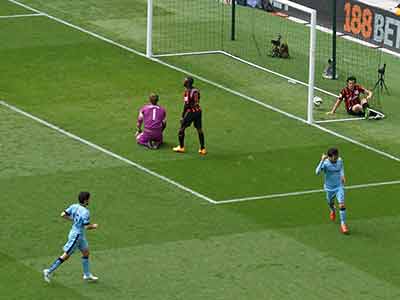 ...and placed the ball past the keeper to make it six nil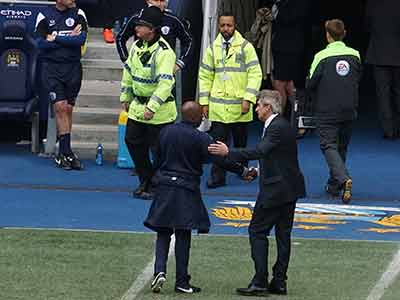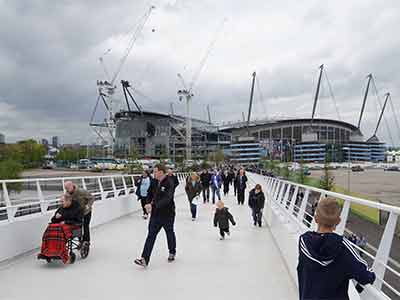 Pellegrini soothes the feelings of Chris Ramsey
- QPR Manager
City fans old and young head for home
team
Hart 7: Zabaleta 7, Demichelis 7, Mangala 7.5, Kolarov 7.5: Fernando 7 Fernandinho 7 ( Toure) , Milner 7.5 (Navas) Lampard 6.5 (Bony 7) Silva 8, Aguero 9