City 5 Blackburn R 0
January 15th 35,000
FA Cup R3 replay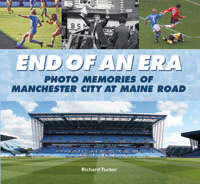 Now available from Amazon ( click on image for link)
WH Smith and the City shop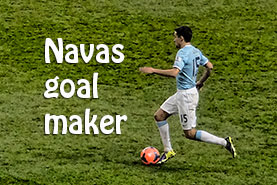 After an average first half City upped their game in the second session and ended easy winners of this replay and will play Watford at home in the next round. City have now scored 99 goals this season in all games and will no doubt beat all sorts of records if this goal plunder continues - more than likely!
Negredo notched the first two and there was a great welcome back for Aguero who came on and scored with only his second touch! Amazing! Dzeko scored the other two so the manager is now faced with a selection problem up front. Who does he pair with Aguero - Negredo or Dzeko ? A nice problem to have! Navas had an excellent game on the wing and put in some great crosses. Kolarov too played well when he came on in the second half. It was a good team display and without Silva, Toure and Kompany -all rested. Good to see another youngster Emyr Huws get a few minutes on the pitch.
No doubt we shall reach the 100 plus goal mark on Saturday when Cardiff will get a good tanning!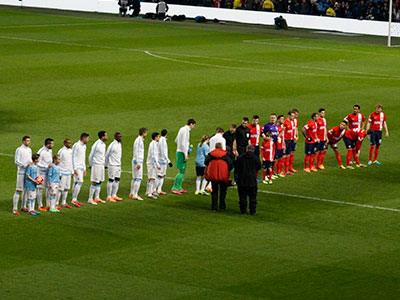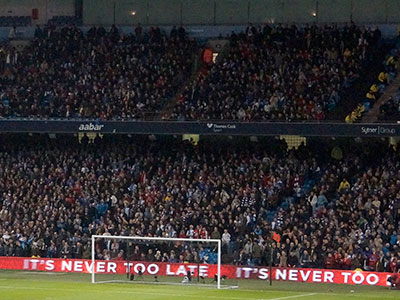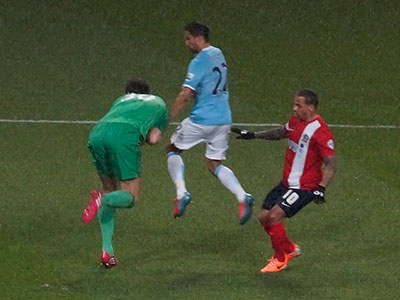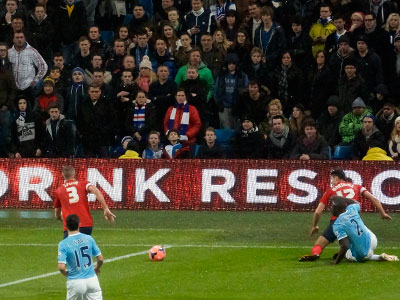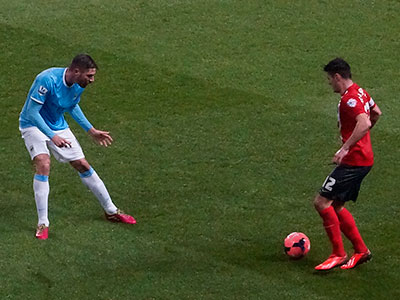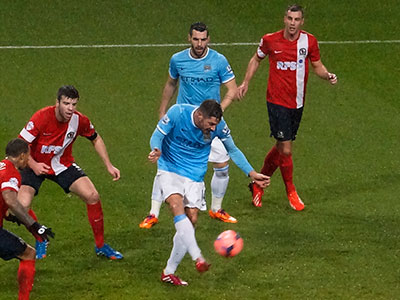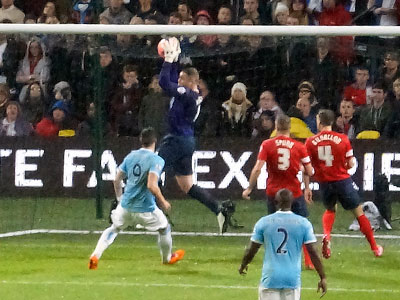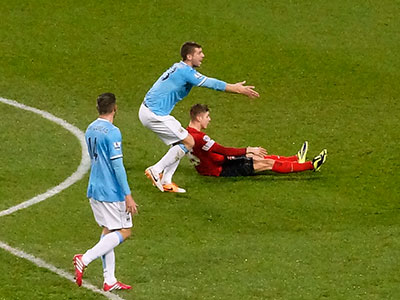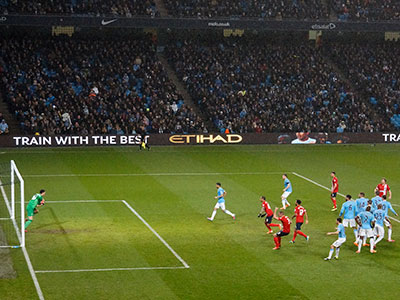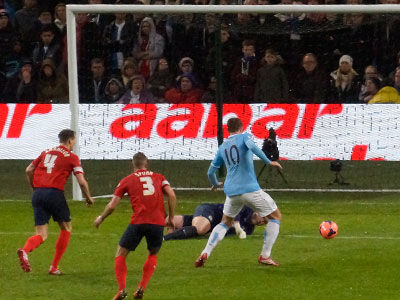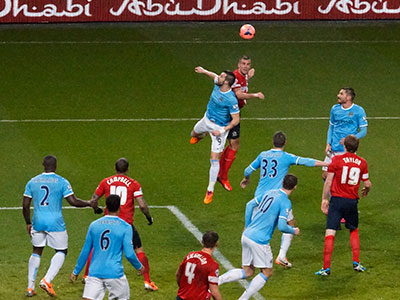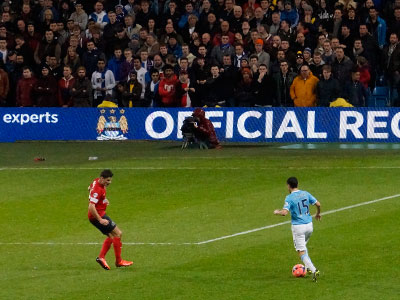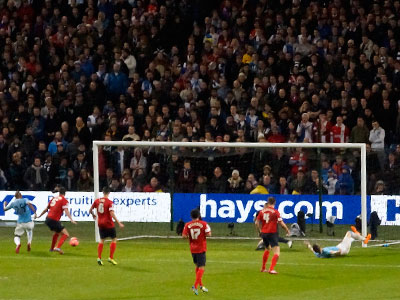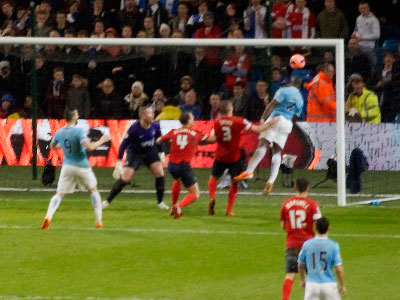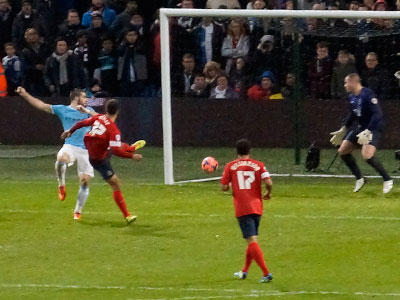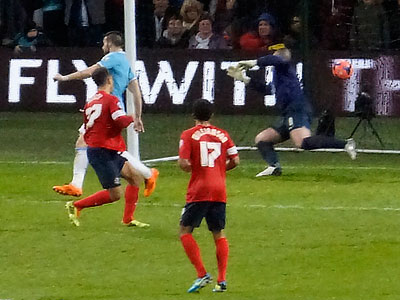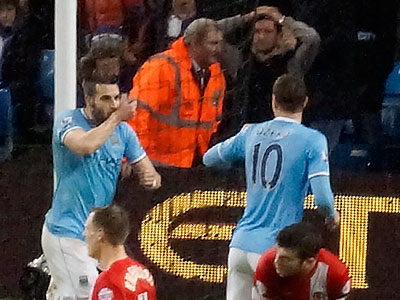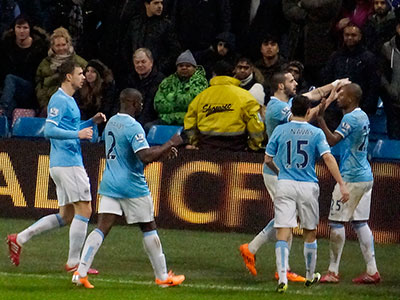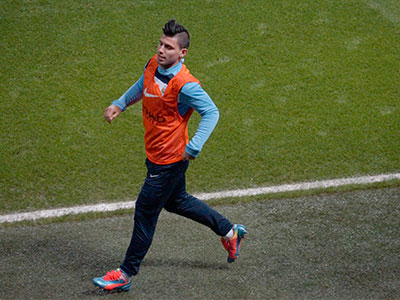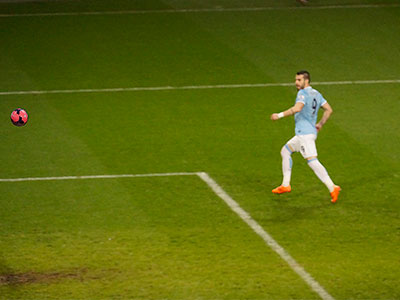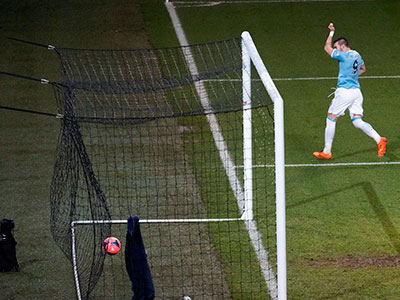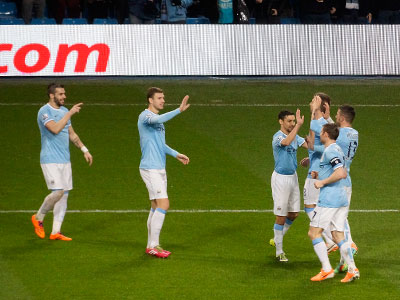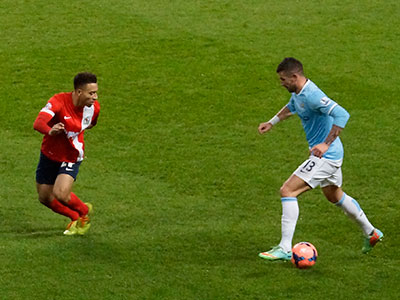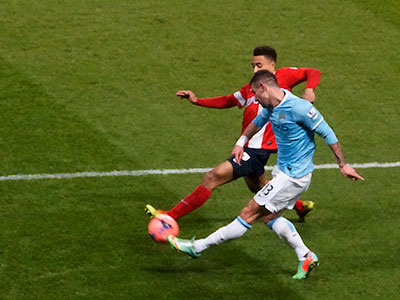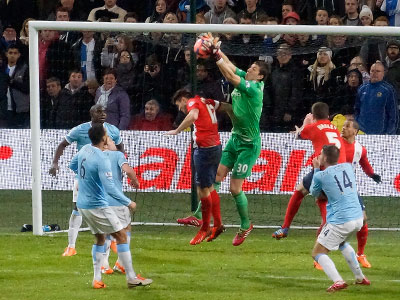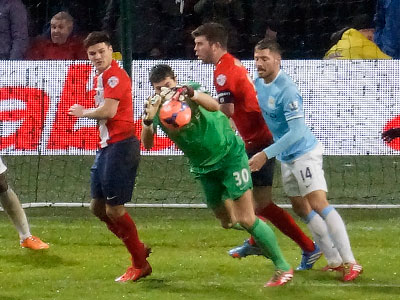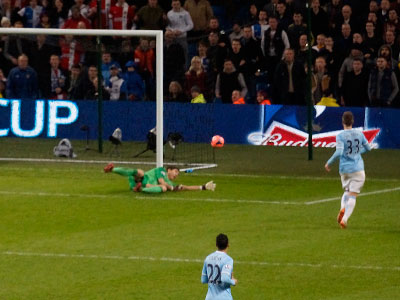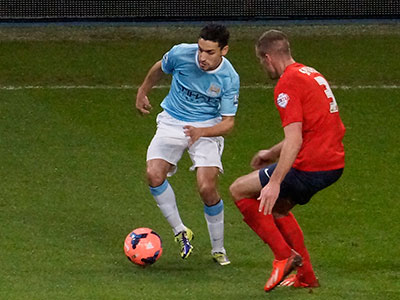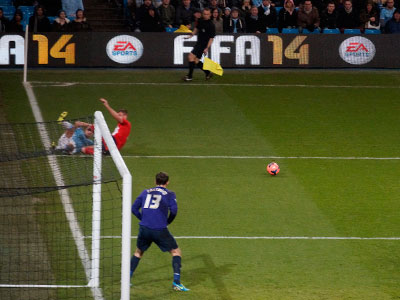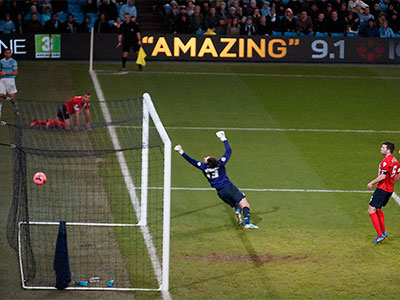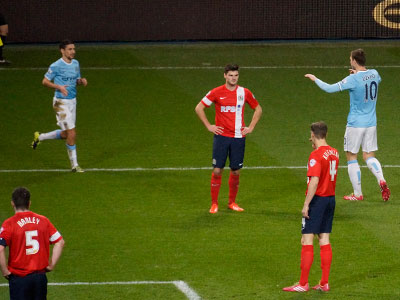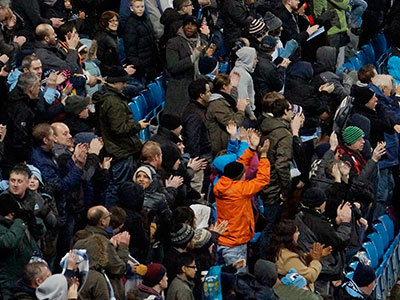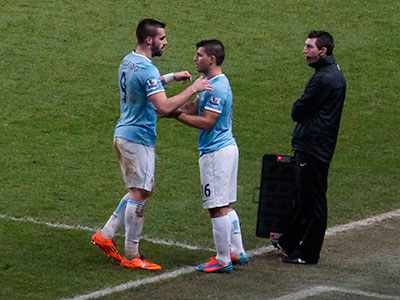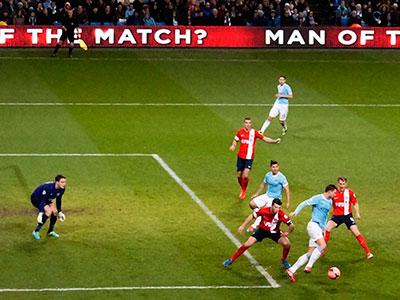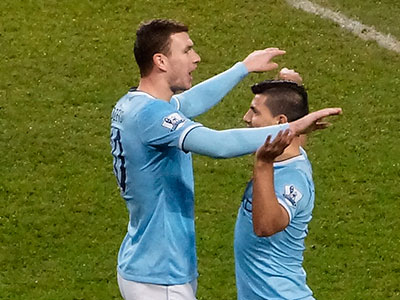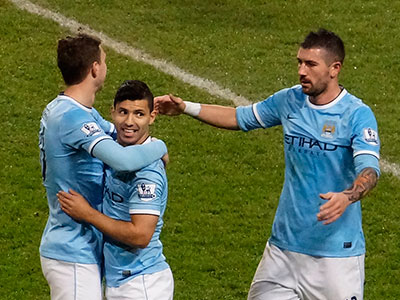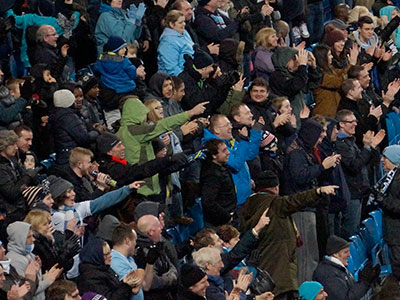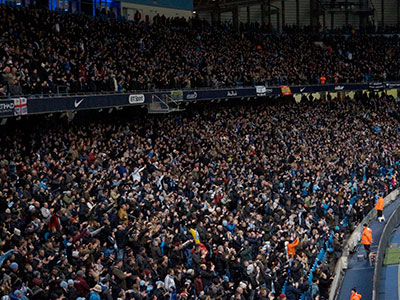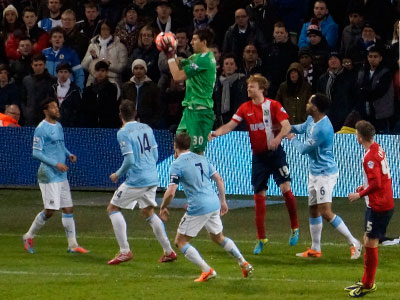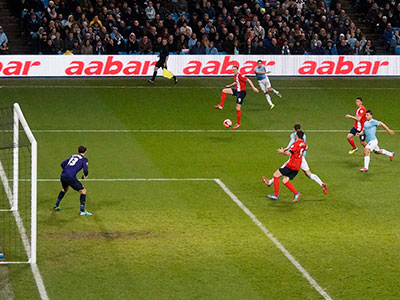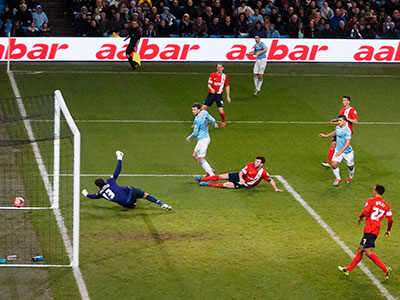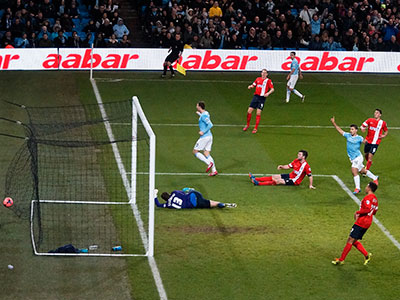 City made several changes again but Aguero was on the bench
Blackburn brought plenty of support
Pantilimon was brought into early action
After 9 minutes Dzeko shot well over the bar
Garcia clears a Blackburn corner
on 22 minutes Nastasic fouls Carney but the free kick goes straight to Pantilimon for an easy save
Robinson saves from Garcia
Navas beats the full back and puts in a great cross which Negredo and Fernandinho just fail to reach
Richards just fails to reach a high bouncing ball
Then with almost the last kick of the first half Navas fed Fernandinho and his cross is met by Negredo who scores
It was a most welcome strike and the 'Beast's' 20th goal of the season
I was watching Aguero warming up on the sidelines and almost missed Negredo's second goal. A terrific pass by Kolarov ( on for Fernandinho) was met first time by the 'Beast' .......
... and quick as a flash it was in the back of the net and City were two up
Kolarov was enjoying his midfield role and was a danger to the visitors defence
The City keeper has difficulty in clearing a Blackburn corner
on 64 minutes Pantilimon has to save from King
two minutes later Navas dashes down the right wing...
.. and puts in a great cross which Dzeko ( just out of shot- sorry Edin) )hits first time into the net
This third goal really puts the tie to bed and all celebrate
On 72 minutes the moment we have all been waiting for arrives when Aguero comes on for Negredo and immediately after good work by Dzeko .......
...with his second touch Aguero shoots past Eastwood ( on for the injured Robinson) to make it four nil.
It was is 20th goal of the season
The City supporters gave Aguero a terrific welcome back
Blackburn rarely attacked now and as they tired it was no surprise when another great cross from Navas.......
...was thundered first time by Dzeko into the net for number five.
The Blackburn fans started to do the Poznan !!!
On 87 minutes a Milner free kick just goes wide
team
Pantilimon 7: Richards 7 (Huws) ,Lescott 7, Nastasic 7, Clichy 7: Garcia 7, Fernandinho 7.5 ( Kolarov 7.5) Navas 8.5, Milner 7.5, Dzeko 8, Negredo 8 (Aguero)