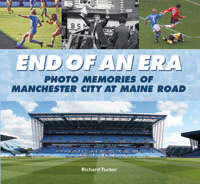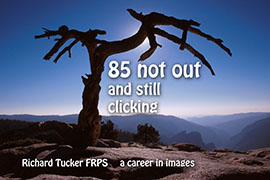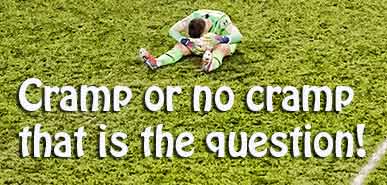 Was this the first of four trophies City were going to win this season. After the recent six nil against Chelsea in the League we were expecting a better game but alas in the first 120 minutes neither side had many chances. Chelsea mainly defended well and made things difficult for City. The major talking point was the possible substitution of the Chelsea keeper. With Willy Caballero on the bench who had saved penalties when playing for City we were quite happy for no subbing! The winning penalty by Sterling was excellent but with the players no doubt a bit tired and a few injuries I hope everybody is Ok for Wednesday for the West Ham game. It was a very long day starting at 6-30am and I did not get home until 2 am !! so these pics are going to be a bit late for once! Attendance was 81,775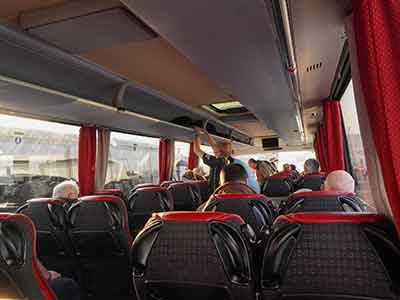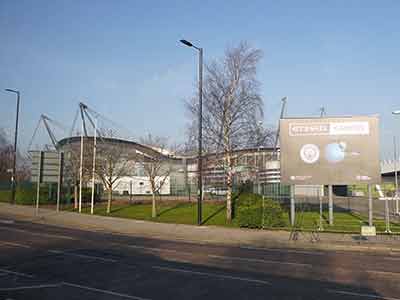 The coaches were really well organized for once and we set off saying good morning to the Stadium on the way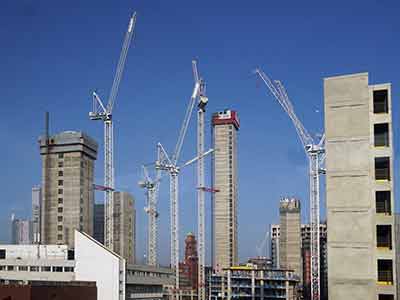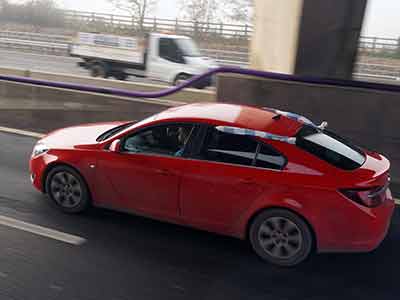 Lots of building work going on in Manchester at the moment
We saw plenty of City fans making their way South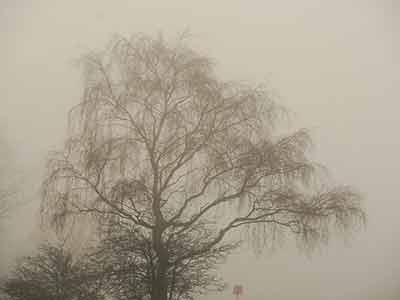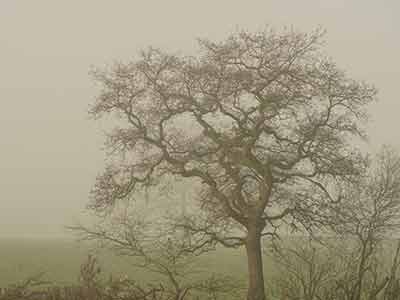 There was quite a lot of fog about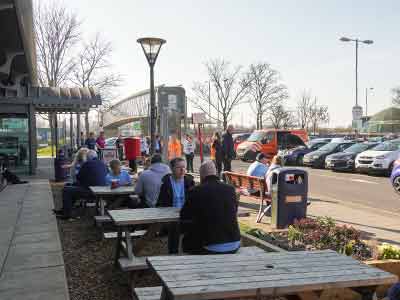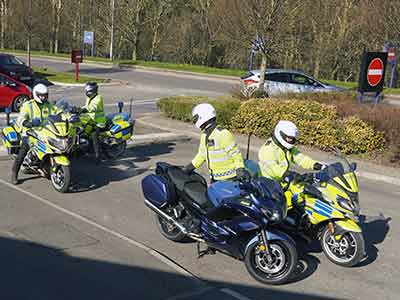 We stopped for a break on the M1 but I don't remember ordering a Police escort!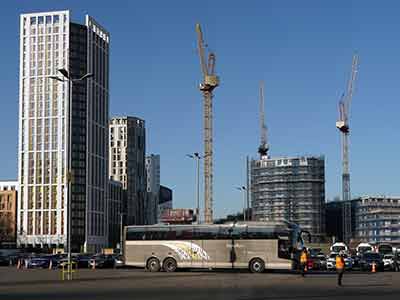 An early sight of Wembley and we ended up in a different car park this time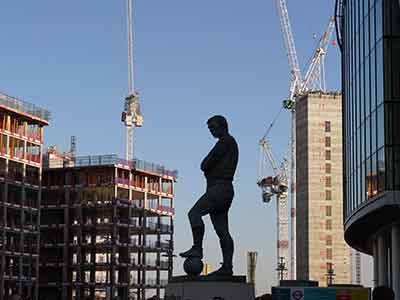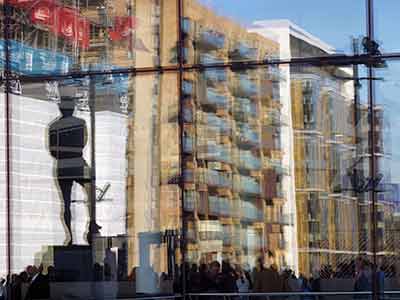 Still lots of building work going on around the Stadium. There will be nowhere to park soon!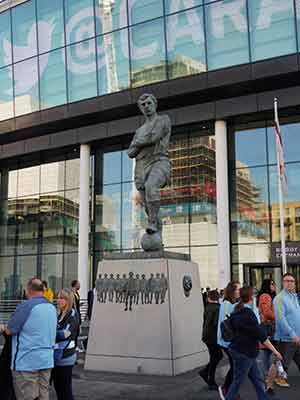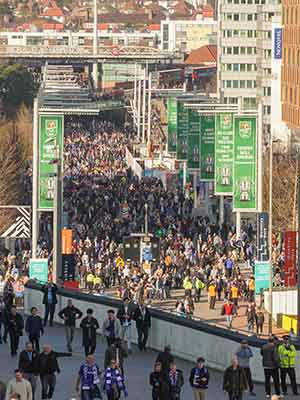 Wembley Way as busy as usual
Bobby Moore is still here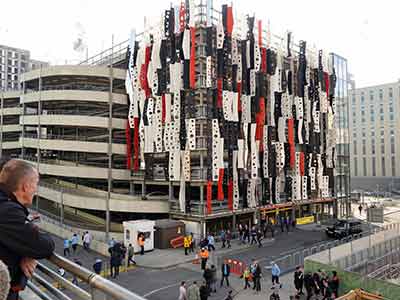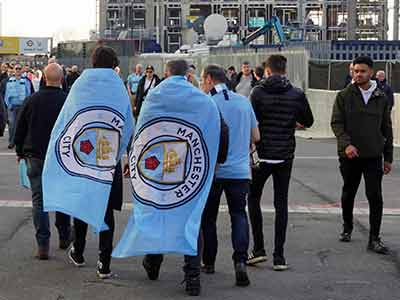 I wonder who they support!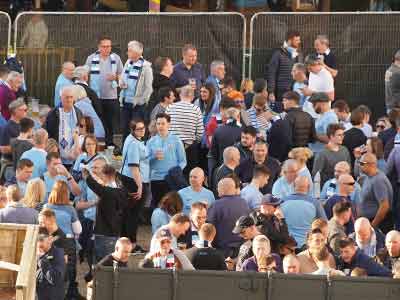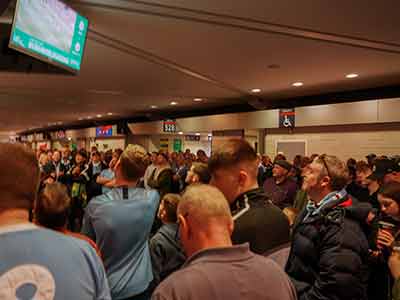 time for a quick drink before the game
a big crowd inside the Stadium watching United play Liverpool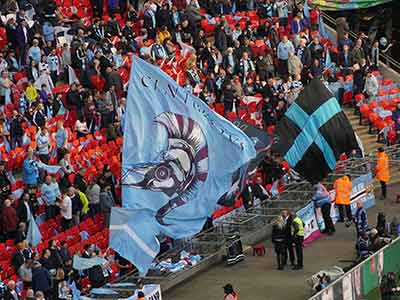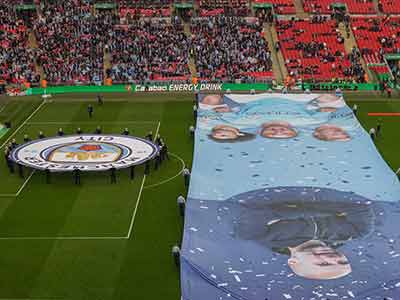 Excitement is rising as kick-off approaches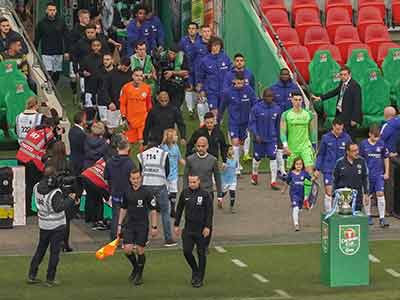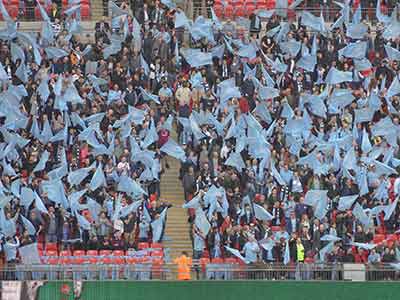 The blue flags are out as Pep leads the City team out - a strong side as Chelsea are a bit stronger than their semi-final opponents - Burton Albion!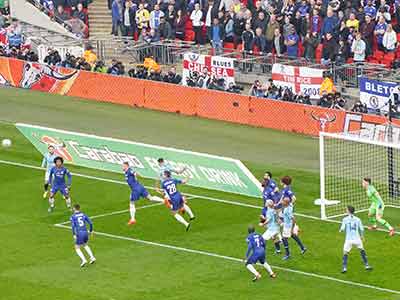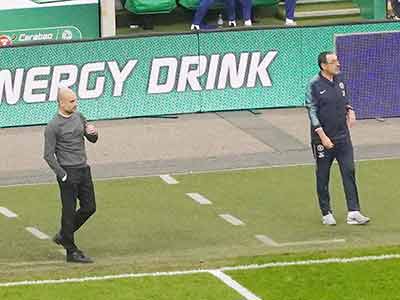 Chelsea clear an early City corner
The 2 managers have much to think about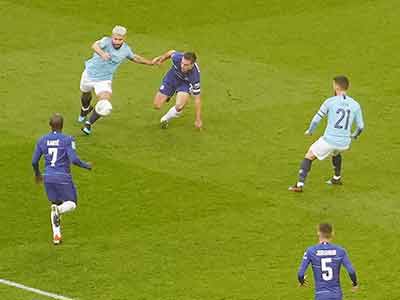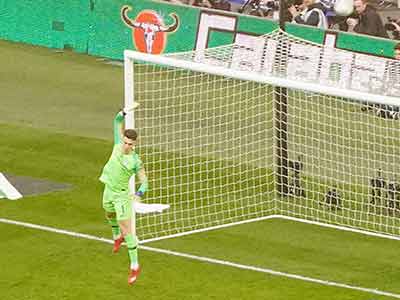 The first effort after 22 minutes is by Aguero who shoots over the bar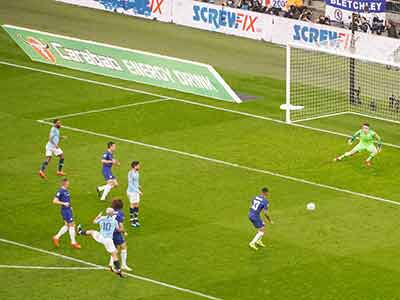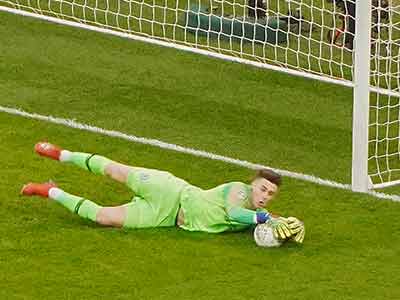 Another shot by Aguero is saved by the keeper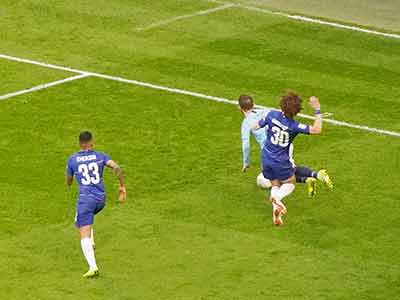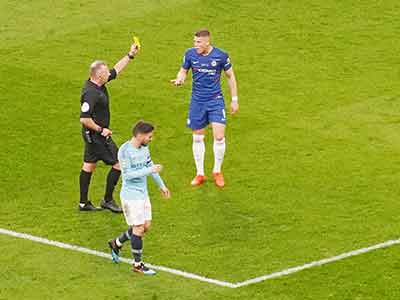 Luiz brings down Benardo and it's the first yellow card on 30 minutes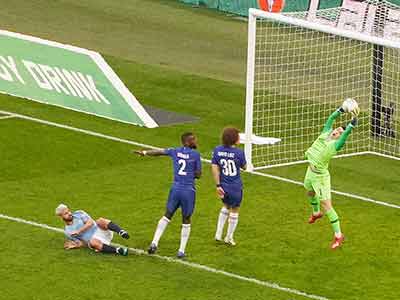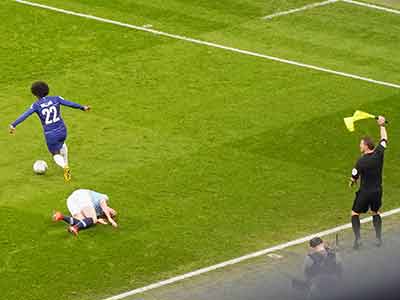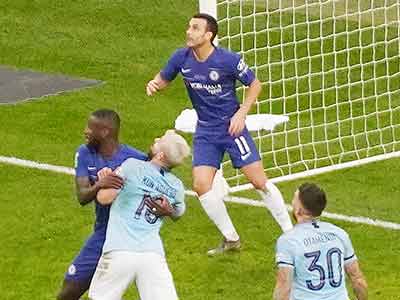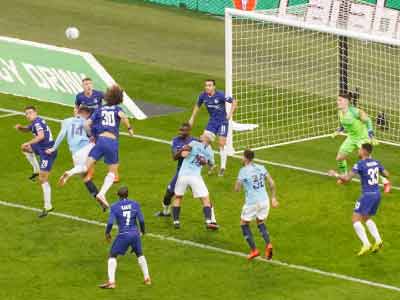 Willan brings down De Bruyne
A little later Laporte has an effort blocked but it looks like Aguero is being held by Rudiger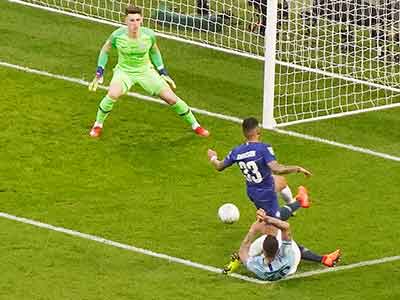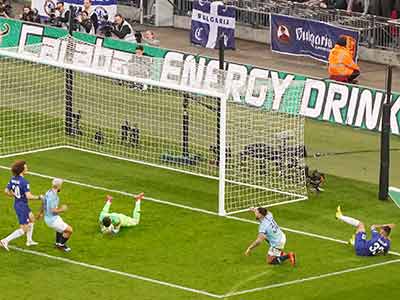 Just before half time Otamendi has a shot saved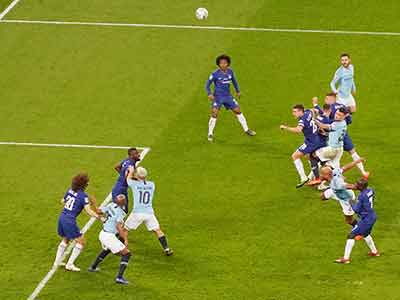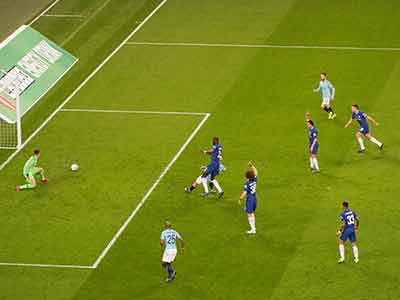 Following a corner Aguero did get the ball in the net but was just offside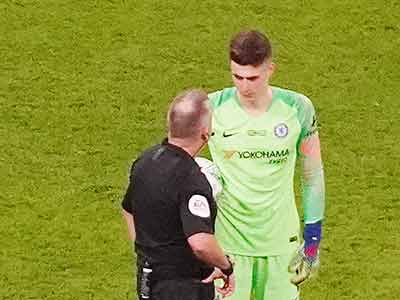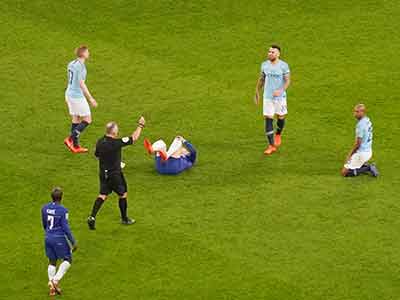 58 minutes and Fernandinho gets a yellow card for a foul on Barkley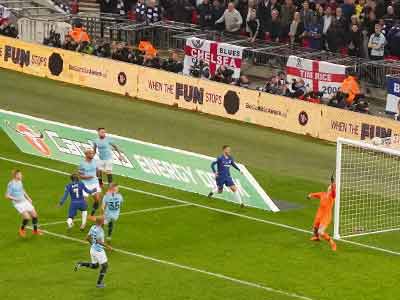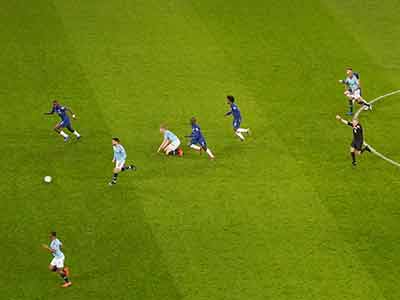 Edison tips over a shot from Kante
The ref waves play on as City counter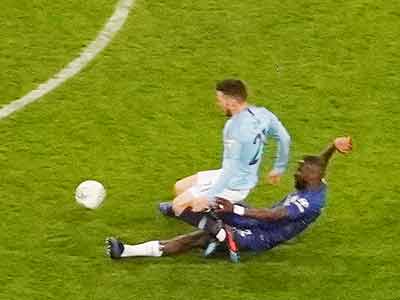 David Silva is brought down by Rudiger who gets booked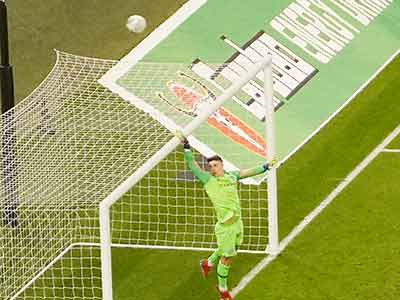 De Bruyne takes the kick but it goes over the bar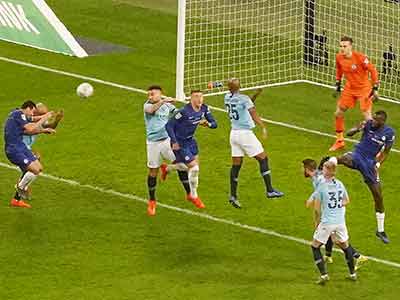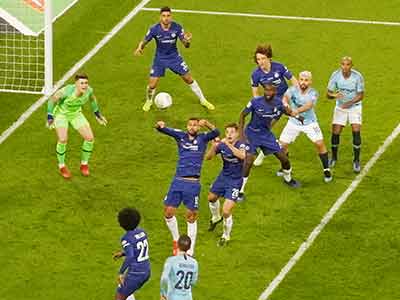 plenty of corners but no goals so far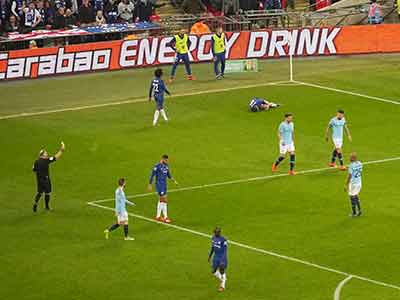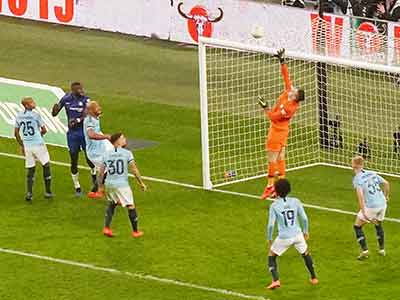 Otamendi gets booked for a foul on Hazard
from the free kick Edison saves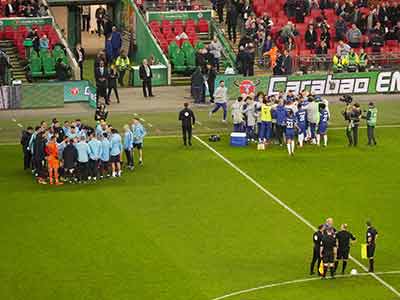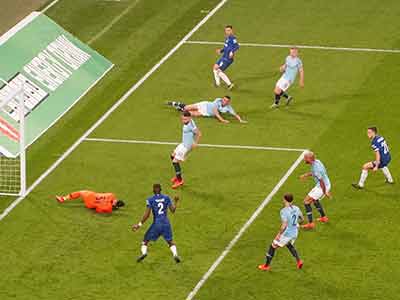 Well that's it - now it is extra time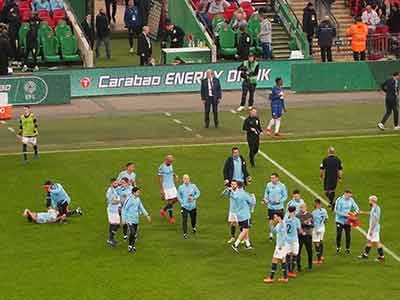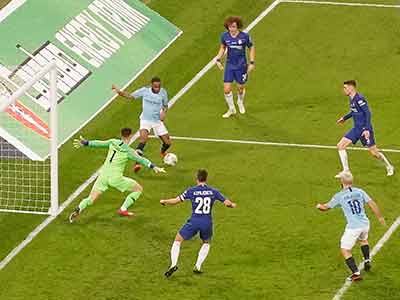 A quick break before the final 15 minutes
This looks like a good chance for Sterling......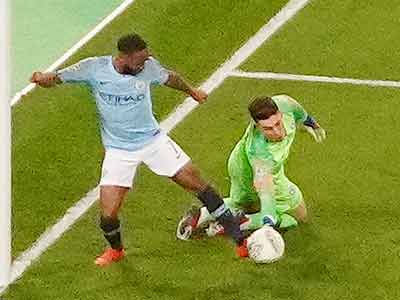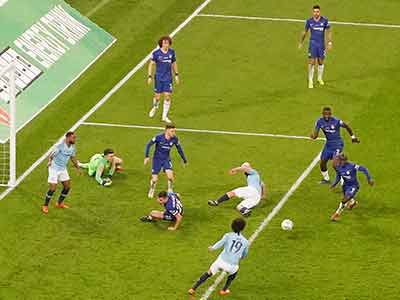 ...but the keeper saves and Aguero's effort is blocked so Chelsea escape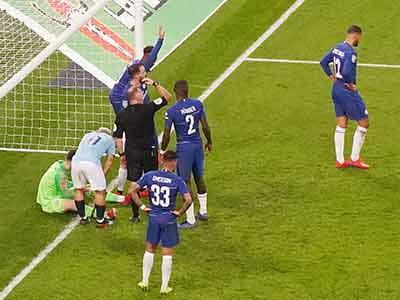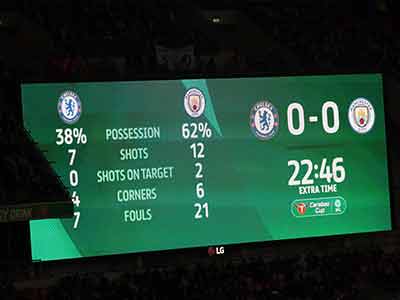 ..but their keeper is injured and we have a break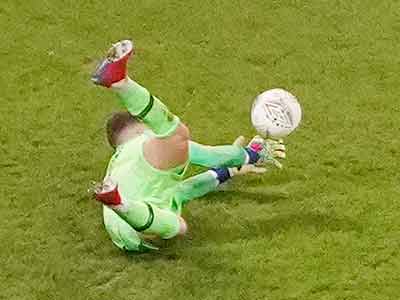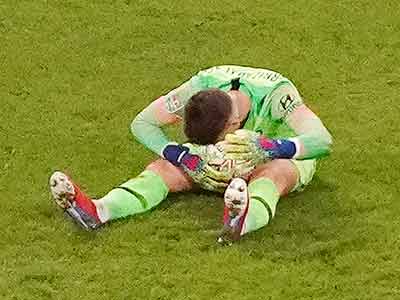 Just before the end Kepa has to save again the this time he is struck again by the secret sniper!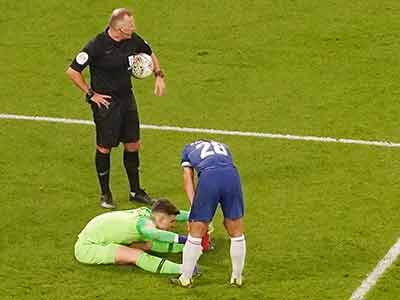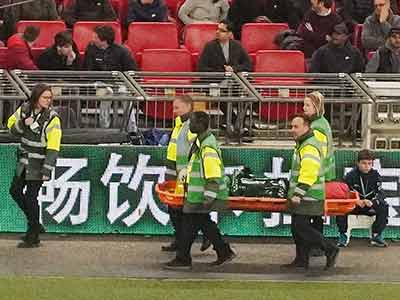 The ref comes over and the stretcher is ready. I hope they have rung the NHS and have a couple of hospitals standing by!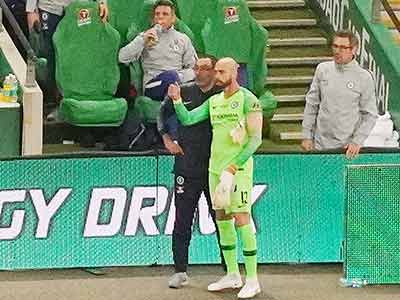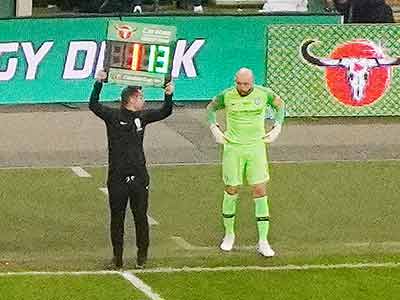 Willy is ready and waiting and the board goes up - this is exciting!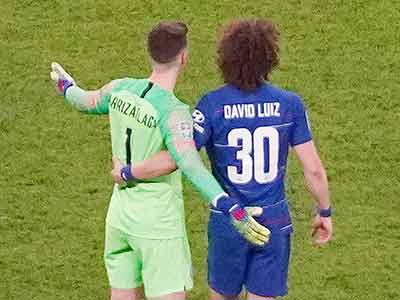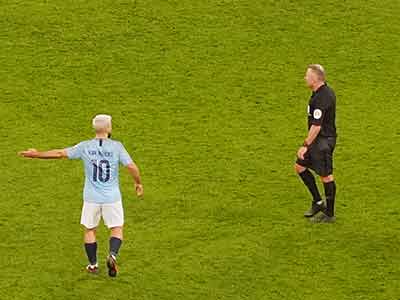 No he does not want to come off and Aguero tells the ref to sort it out!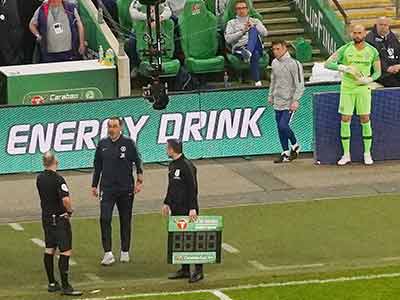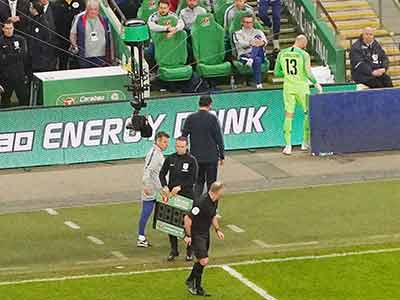 Well that's it then he is not going to be subbed. Sarri goes off in a huff and Willy goes back to the bench. What a Carry-On!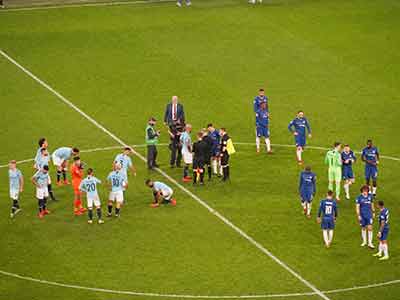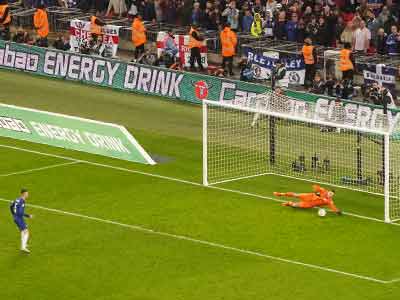 Edison saves from Jorginho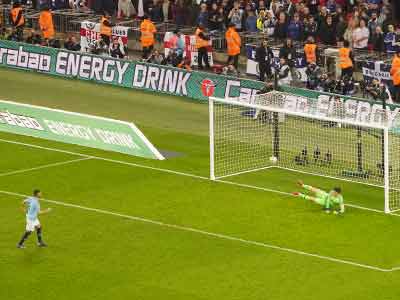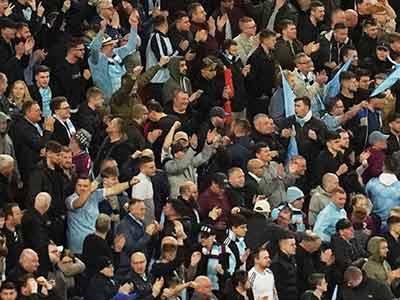 Gundogan scores and City go one up - the sky blues at the other end liked that!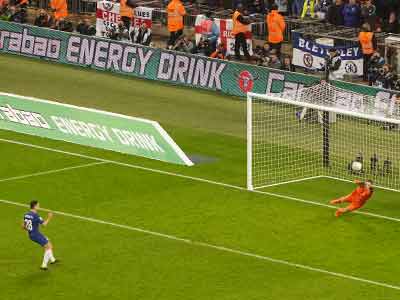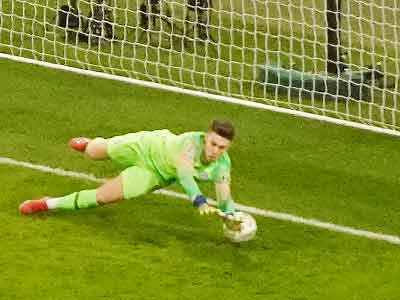 Azpilicueta scores then Kepa fails to keep Aguero's shot out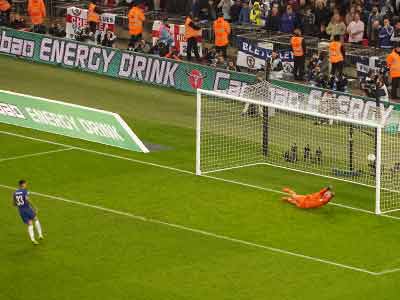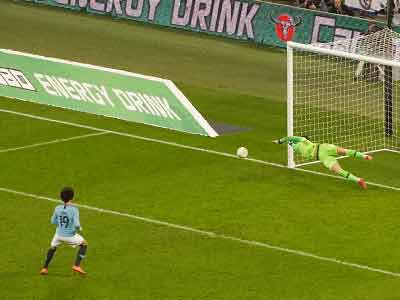 Emerson shoots past Edison but then Sane fails to score and its two all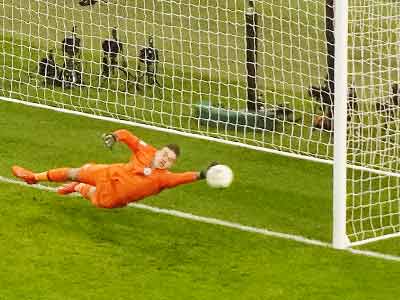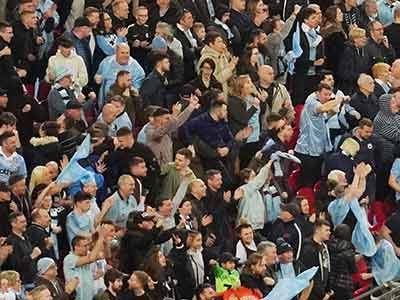 Edison saves well from Luiz and the City fans celebrate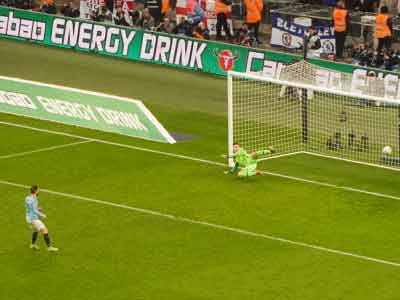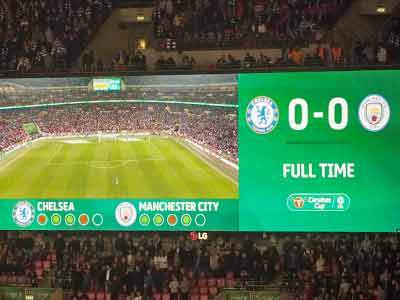 Benardo scores and it is getting exciting now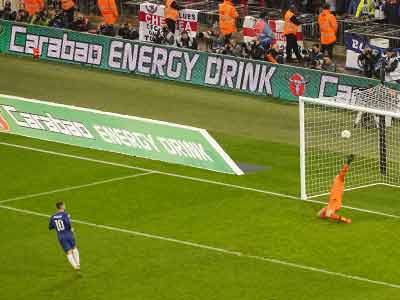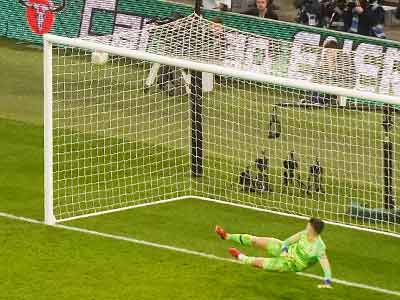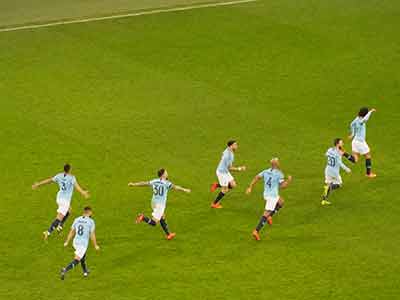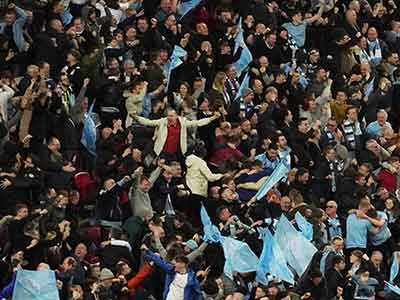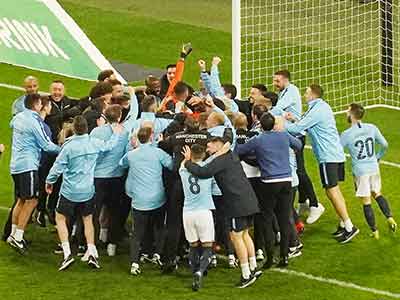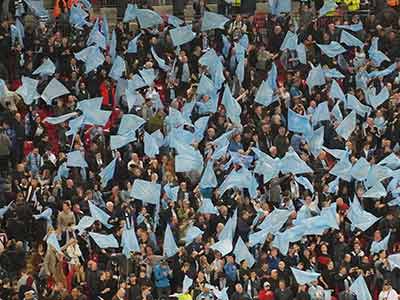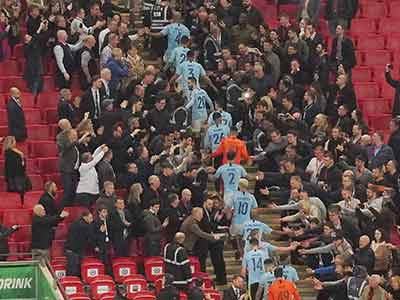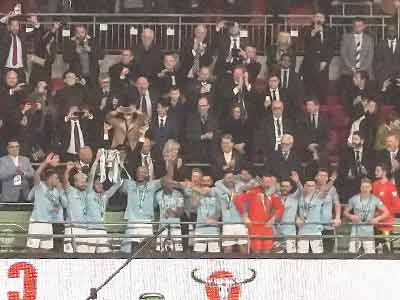 Hazard scores to make it three all
Sterling whips the ball into the top corner to make it 4-3 and City have won
The City players rush to thank Sterling and the fans celebrate
Let the celebrations begin
The City players climb the steps before accepting the trophy for the second year in succession.
team
Ederson 7: Walker 6.5, Otamendi 7, Laporte 6.5 (Kompany 7) , Zinchenko 7: Fernandinho 7.5 (Danilo) David Silva 6.5 (Gundogan) Benardo 7.5, Sterling 7.5, De Bruyne 6.5 (Sane) Aguero 7