City 3 Bournemouth 1
December 1st 2018 att.54,409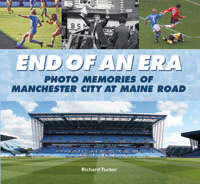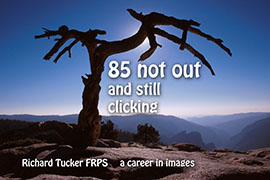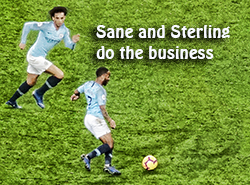 Not the easiest of three points today as City continued their 100% home win record against Bournemouth. The visitors did not make it easy and when they equalized just before half time we were just a little concerned. Starting without David Silva and Aguero and with Kevin still recovering from injury City had to raise their game in the second half. Fortunately Sterling and Gundogan scored goals from close range to extend our goal difference to 37. Sane and Sterling were very good today and the subbing of Zinchenko by Delph also helped. We really missed the influence of David Silva in the centre of the park as Benardo tended to stick to the right side. Although Jesus worked hard he rarely has the same impact as Aguero up front. I must admit I was surprised to see as many as 5 changes to the team but with another game coming up next Tuesday and then Chelsea I suppose it was not unexpected.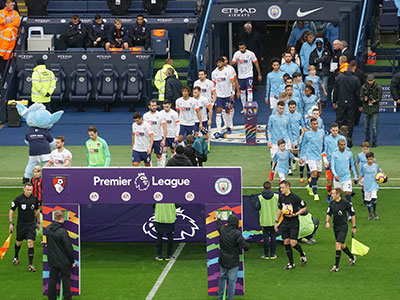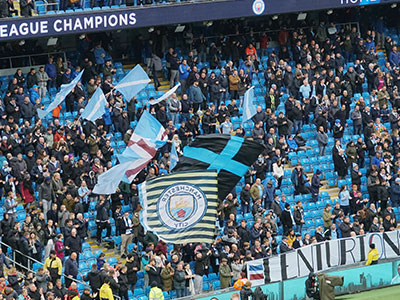 With no Silva and Kompany - Fernandinho led the changed City side out today. Aguero was missing with a possible injury. We did have a strong bench though!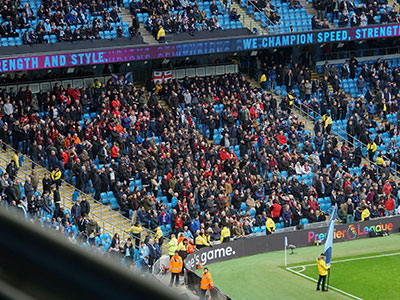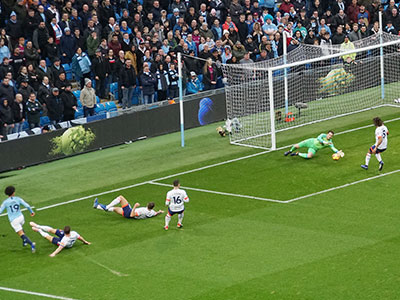 Only one section of away fans today
Sane puts in a dangerous cross in the first minute or so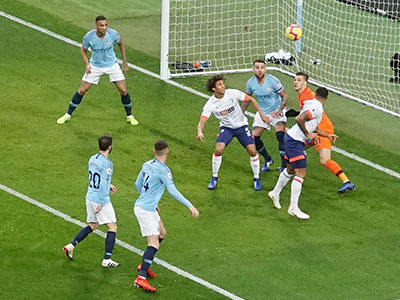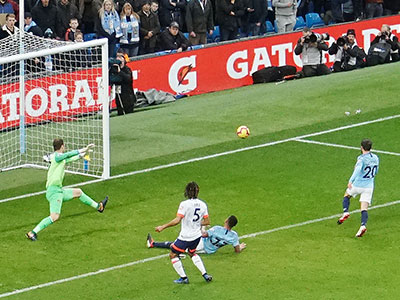 The visitors gave us a fright early on following a corner
An effort by Jesus goes wide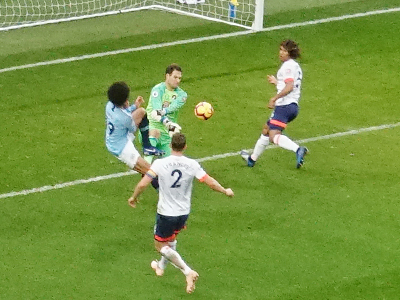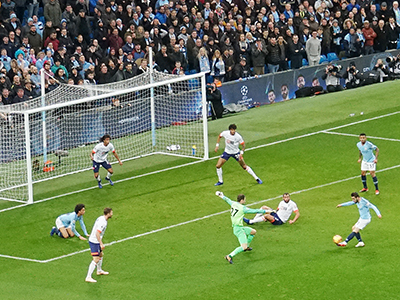 On 16 minutes Sane has an effort saved and the ball runs to Benardo who shoots.....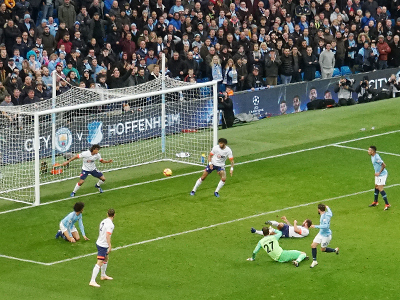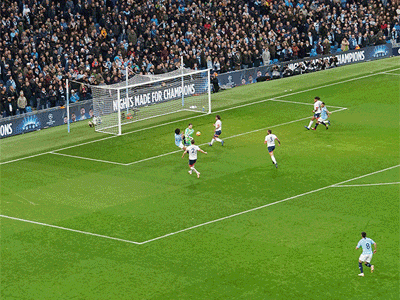 ....and the ball flies into the goal to give City an essential early lead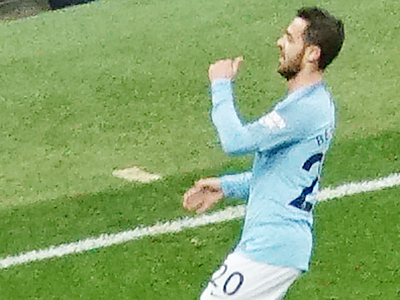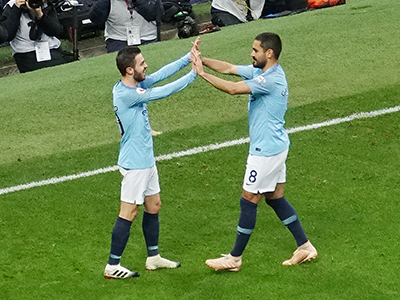 Benardo gives a thumbs up on taking the chance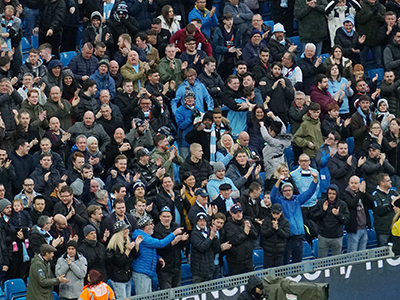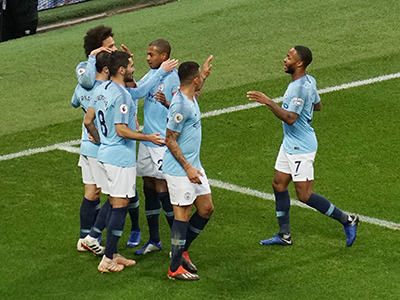 The South Stand celebrates as do the City players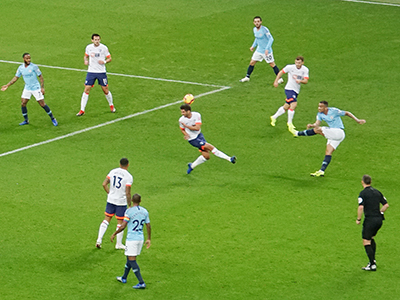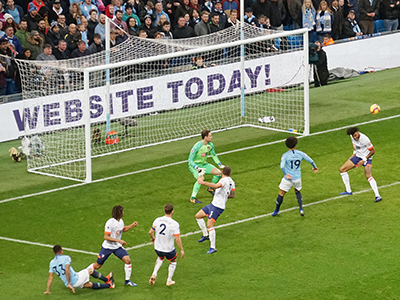 Danilo has a shot blocked
24minutes and Jesus shoots wide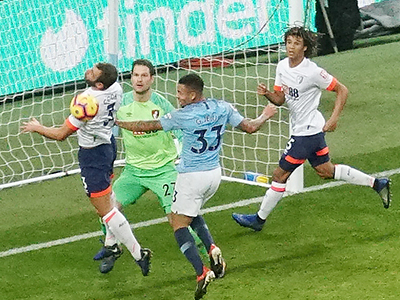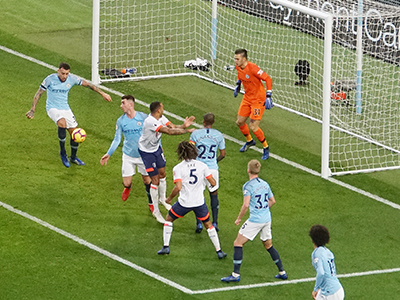 Bournemouth manage to clear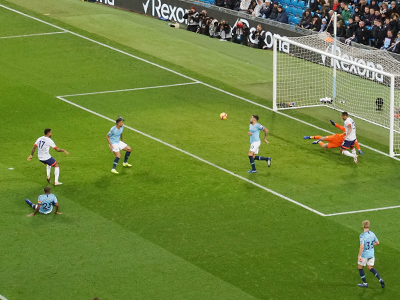 Oh dear the secret sniper has been at work
The warning signs are there as City manage to clear an attack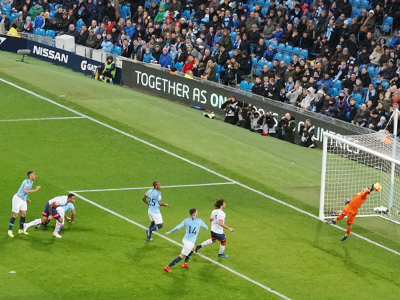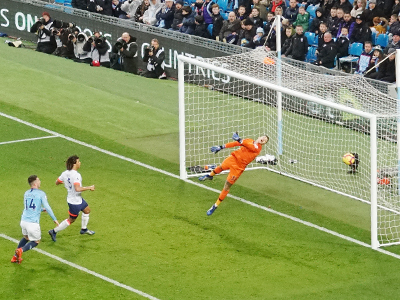 Just before half time a good cross by Francis is headed past Ederson by Callum Wilson to make it one all - disaster!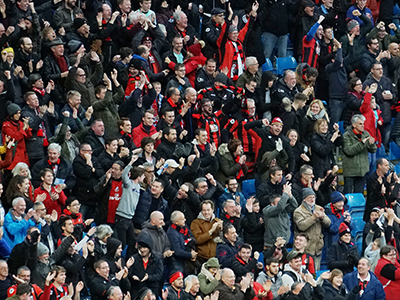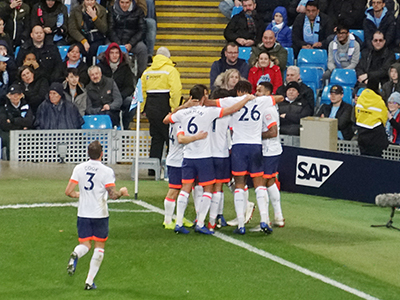 The visiting fans and players celebrate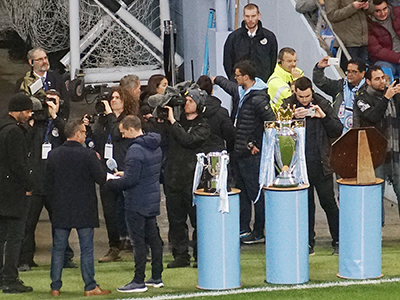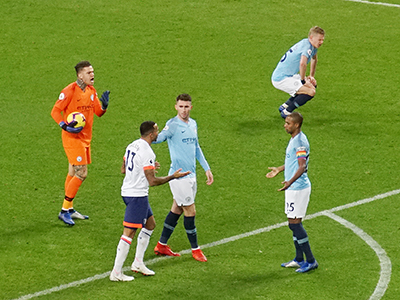 At half time we get a glimpse of some nice trophies!
Early in the second half there is a problem between Wilson and Ederson....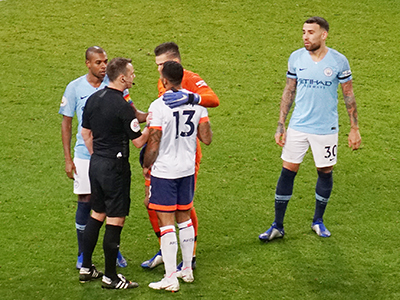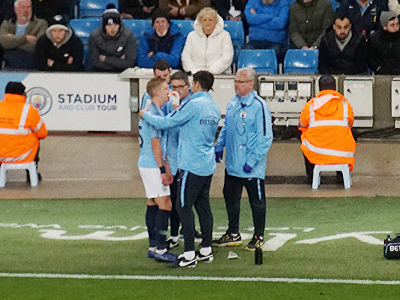 A word from the ref and they are friends again!
Zinchenko appears to have injured his face and is subbed by Delph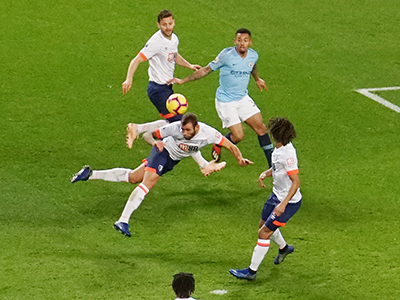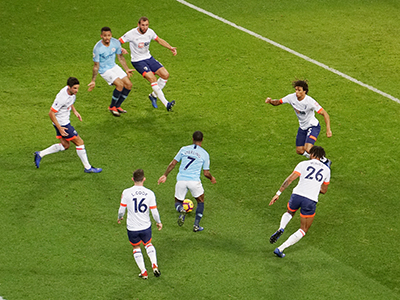 Sterling goes on a run....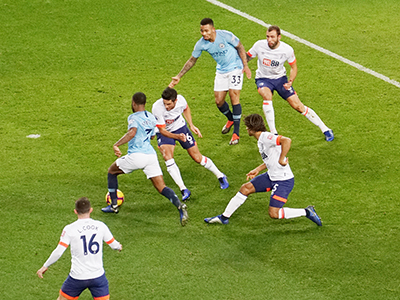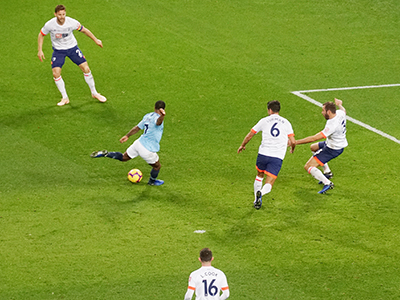 ....he beats several defenders and shoots.....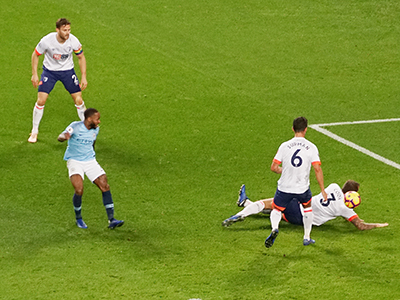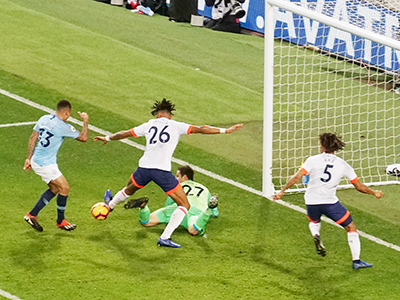 ...but his effort is blocked and the ball runs to Jesus but he is foiled too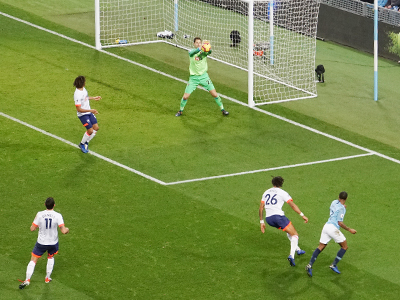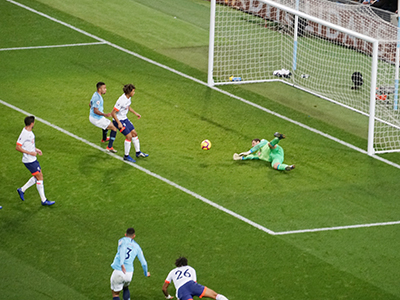 Begovic saves from Danilo
On 57 minutes Begovic saves but the ball......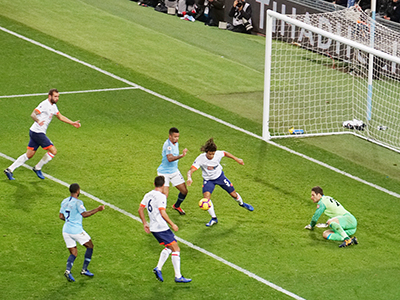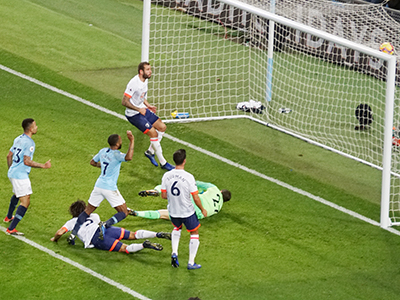 ...runs clear and Sterling seizes the opportunity and cracks the ball into the net to give City the lead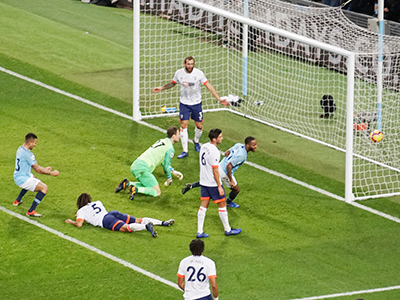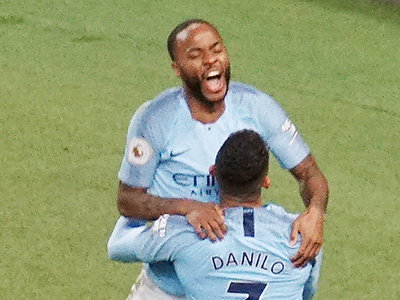 It was his 9th goal of the season so far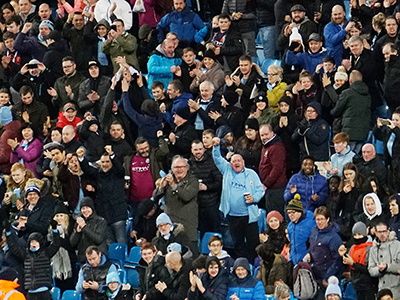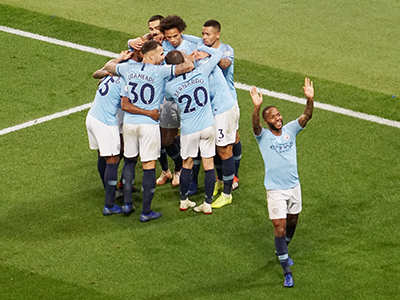 The North Stand and players celebrate the moment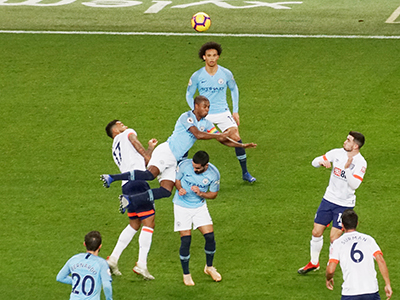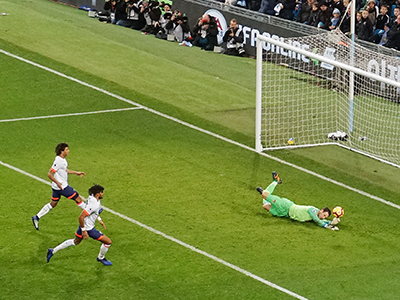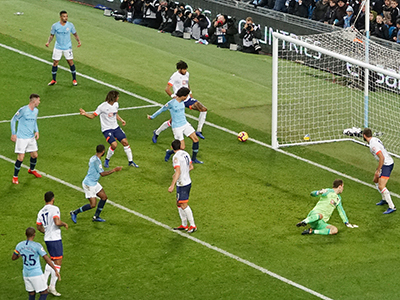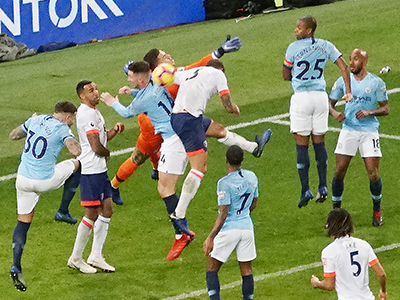 The City goal under pressure at a corner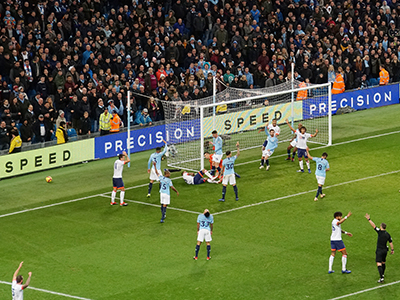 Everyone appeals as the ball goes out!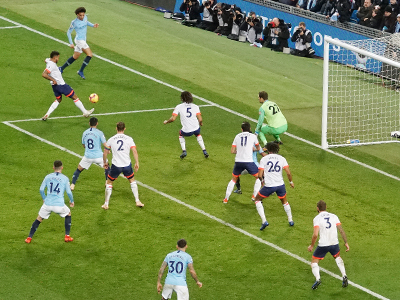 Another good cross by Sane.....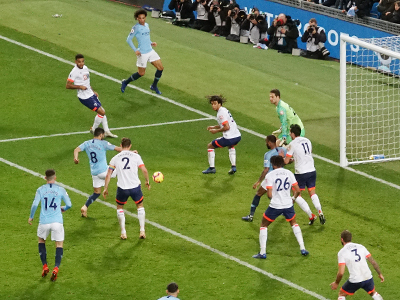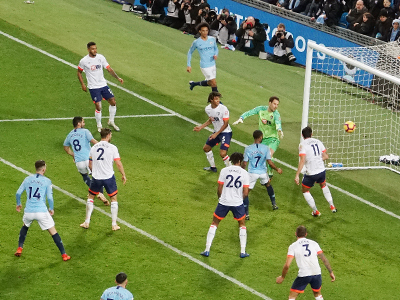 ....is met by Gundogan who shoots past the keeper to make it 3-1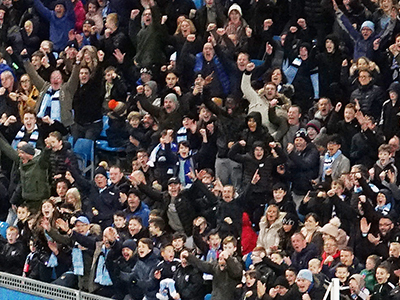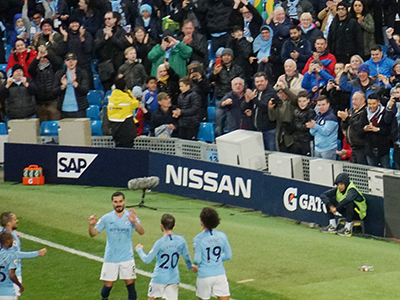 Well at last it looks like game over!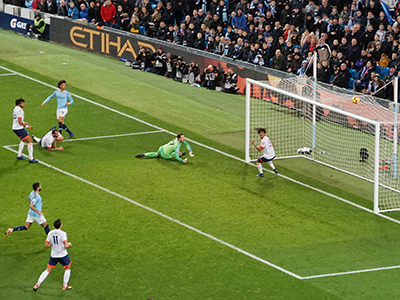 A Sane shot from a narrow angle is saved by Begovic
Ederson has to punch a corner clear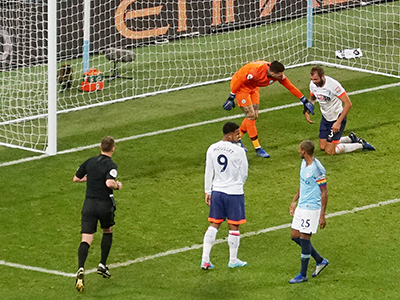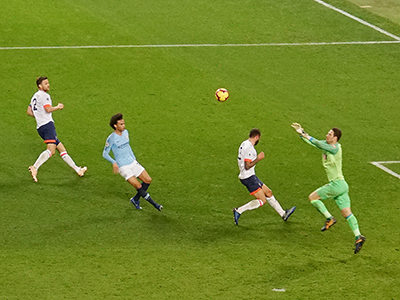 Although City had 73% possession and 16 to 4 shots we did not have it all our own way
Team
Ederson 6.5: Danilo 7, Otamendi 7 Laporte 7 Zinchenko 6.5 ( Delph 7) Fernandinho 7.5 Gundogan 7, Benardo 7.5 (Mahrez), Sane 8, Sterling 8, Jesus 6.5 ( Silva)