City 2 Swansea City 1
December 12th 2015 53,052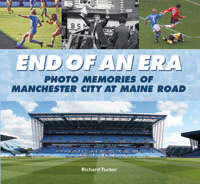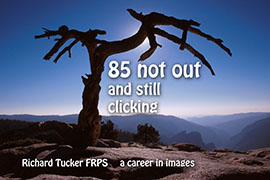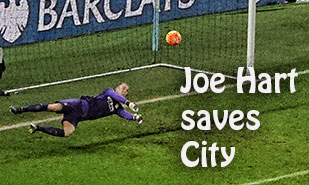 Now available from Amazon ( click on image for link)
WH Smith and the City shop
A rather fortunate three points for City after a difficult game against managerless Swansea. The visitors did not pack a Mumbles tram in front of their goal and in fact City were lucky to be ahead at half time. Ex Swansea striker Bony scored with a header at a corner for the sky blues.The visitors had a lot of possession in the second half and but for some good saves by Joe Hart would have scored. They did however manage a goal in the very last minute and it looked like City were not going back to the top of the league. Swansea certainly deserved a point but then we had a miracle - with barely a minute of added time left Yaya Toure who had a good game broke through and his left foot shot hit Iheanacho and was deflected over the keeper into the top corner to give City the three points. I am afraid once more the City defence were not at their best and at half time Delph came on for Sterling to support the midfield. De Bruyne wa rested but came on late for Silva who was just below par for once.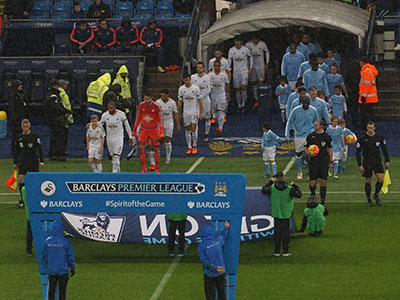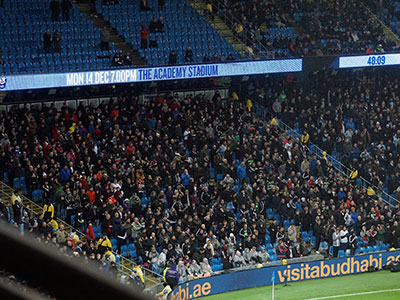 Both Kolarov and De Bruyne were rested so City started with the eleven that had finished the game against Borussia
On a miserable wet afternoon not too many Swansea fanes had made their way from Wales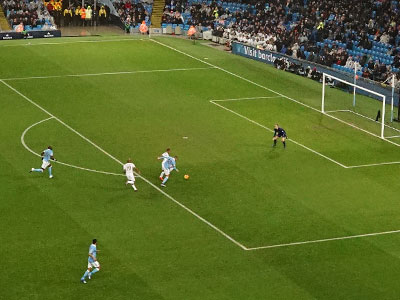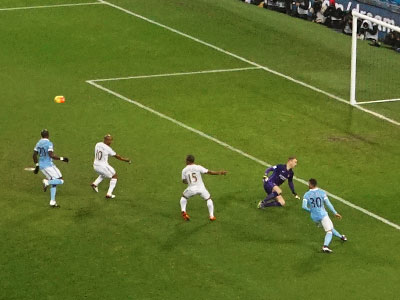 Swansea were the early attackers and in the 4th minute Joe Hart had to make a good save from Routledge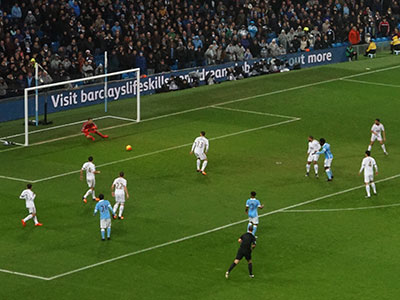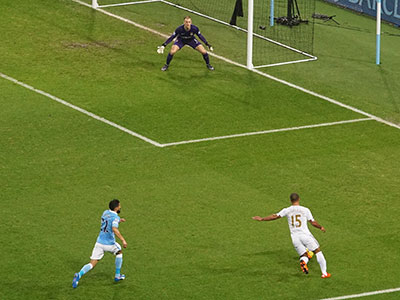 On 13 minutes Bony had a first time effort but his shot was right at the keeper
a minute later and Routledge broke down the right wing..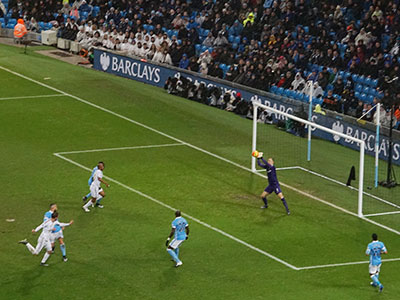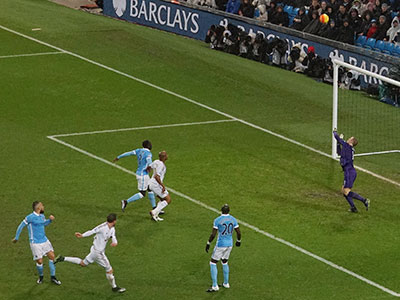 ....and Joe Hart had to push over the bar the shot from Sigurdsson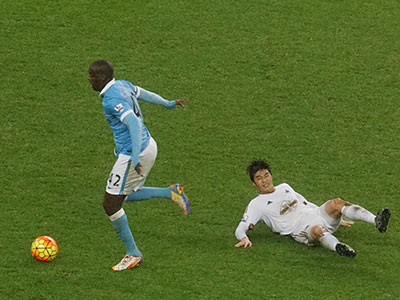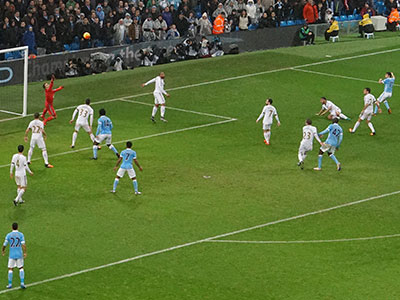 Toure looked to be back to his best
After 24 minutes Navas had a good effort saved for a corner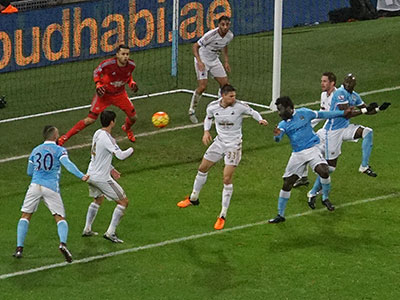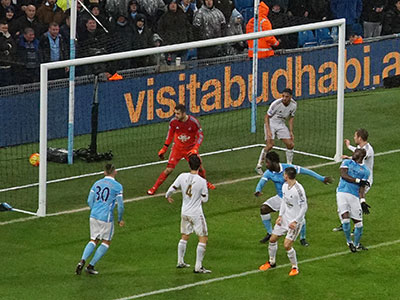 From the corner taken by Navas Bony headed down past the keeper to score for City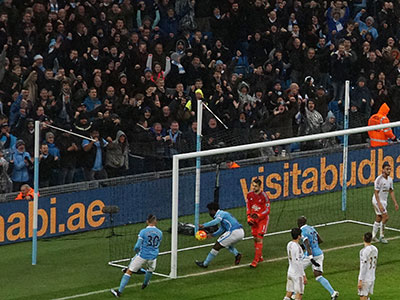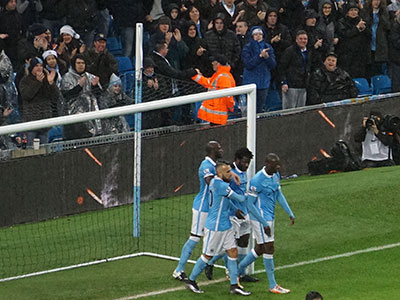 The City supporters celebrated while there was no major celebration by Bony having scored against his former club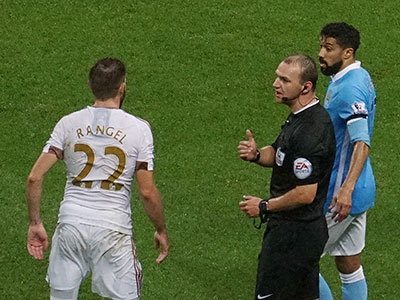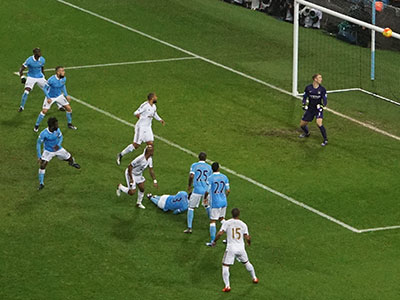 A few minutes later Clichy brought down Rangel with a late tackle and got booked but the Ayew header from the free kick went over the bar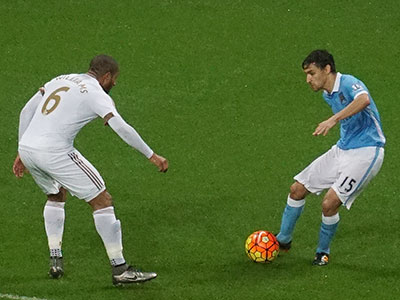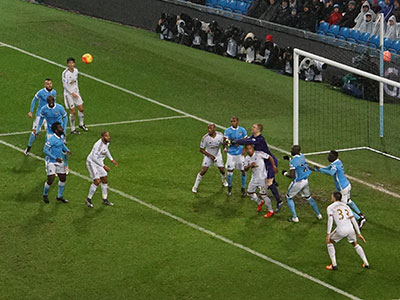 Navas tries to beat Williams
Hart punches clear at a corner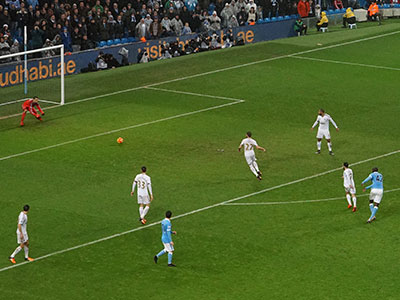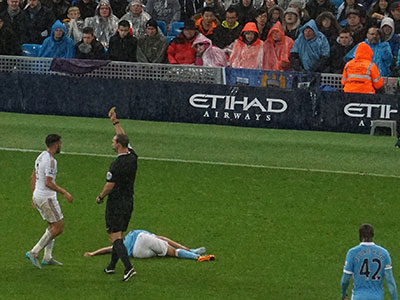 A Toure shot goes straight at the keeper
Taylor is booked for a foul on Navas just before half time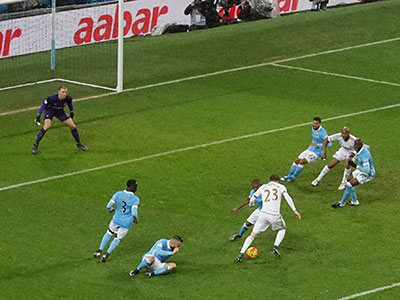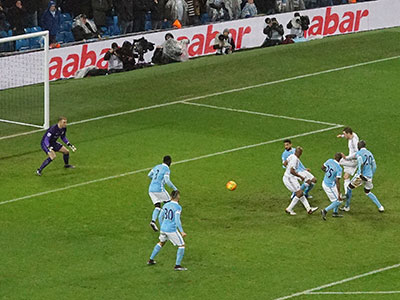 City have to deal with early pressure in the second half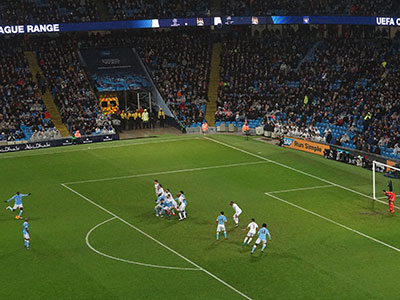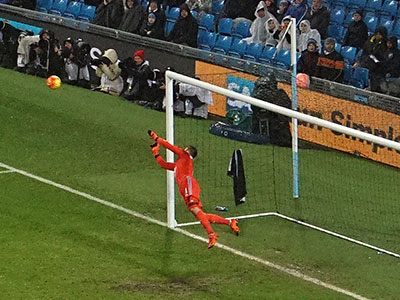 On 50 minutes a free kick for a foul on Silva is taken by Toure but Fabianski saves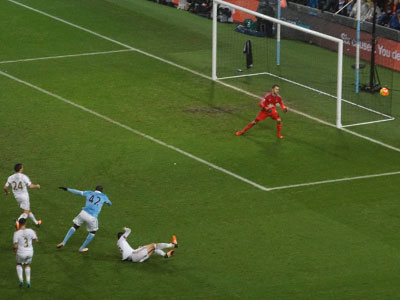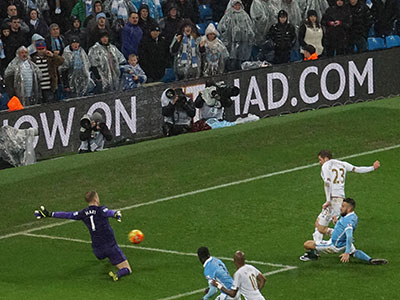 Hart saves from Sigurdsson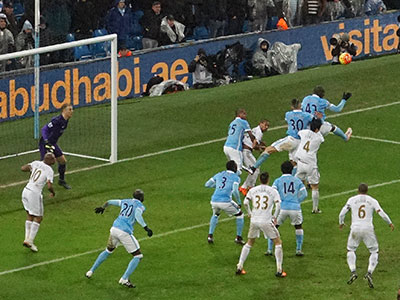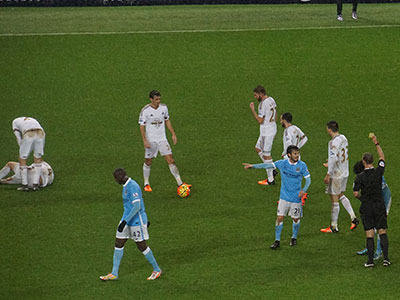 Toure heads a corner clear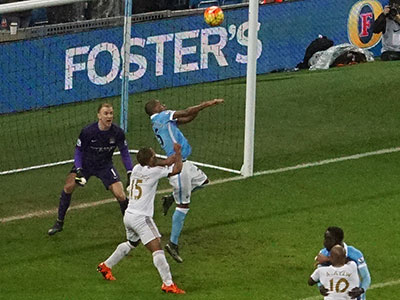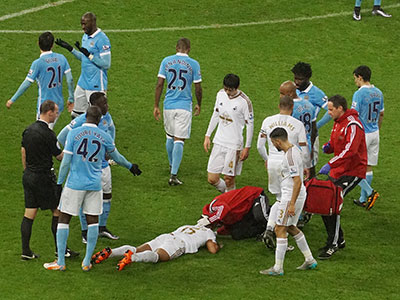 City clear another Swansea corner
Routledge is injured......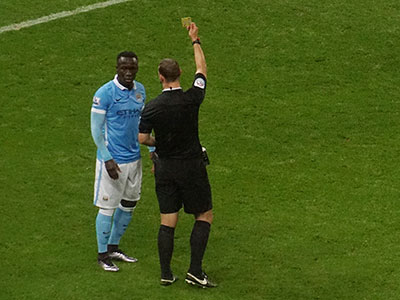 ...and Sagna is booked for the foul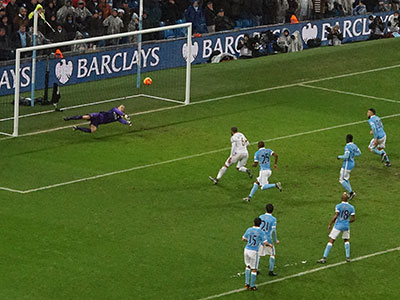 Hart has to save the swerving free kick by Sigurdsson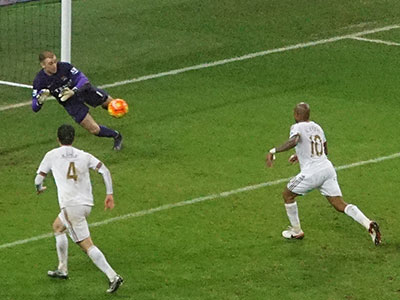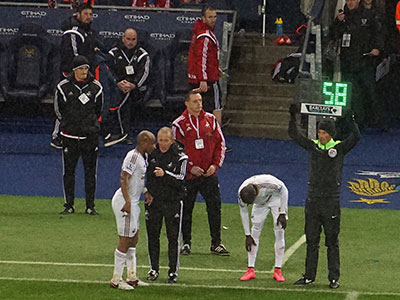 Hart has to save again but this time the flag has gone up for offside
There is a bit of confusion on the line when Swansea make subs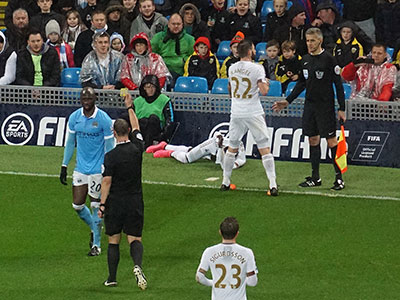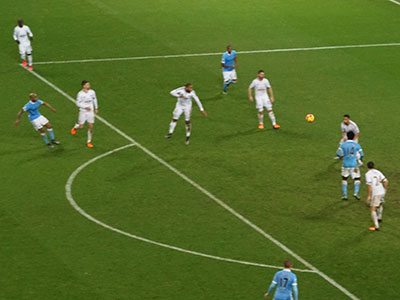 Mangala is booked for a foul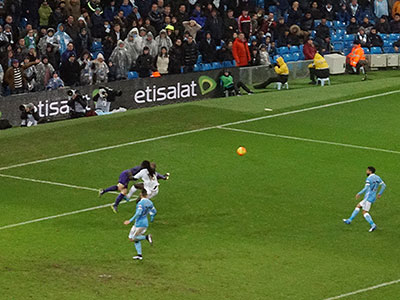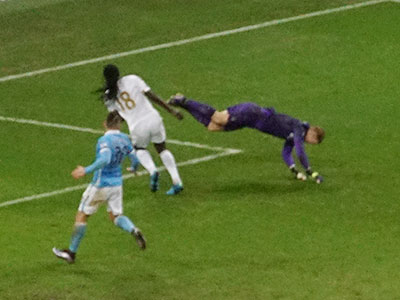 Hart saves from Gomis....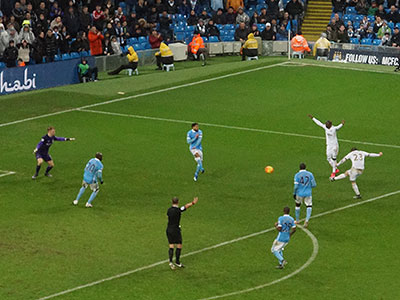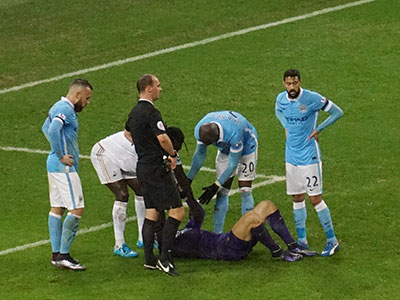 ... and the ball ends up in the net but the referee had already blown for a foul on Hart who was injured in the clash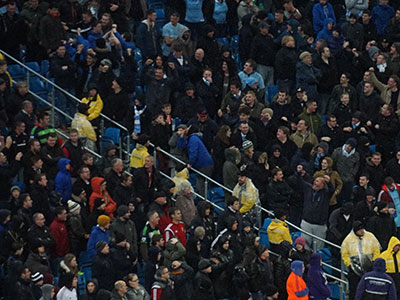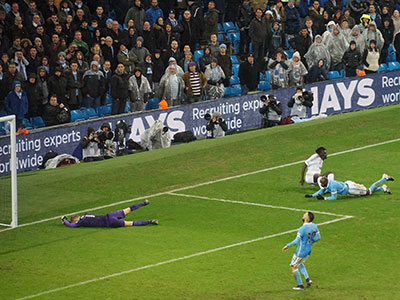 The City fans have a laugh at the Swansea who thought they had scored but alas a little later they did score through Gomis and it was one all on 89 minutes!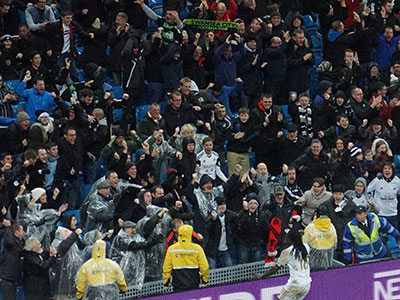 Now they were really able to celebrate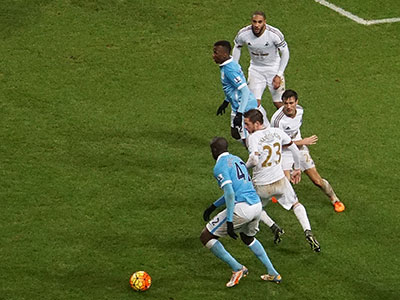 But City were not done and a minute into added time Yaya Toure shot with his left foot and the ball was slightly deflected by Iheanacho and Fabianski was beaten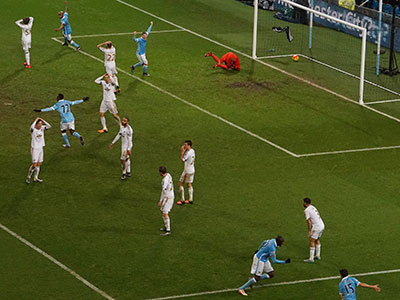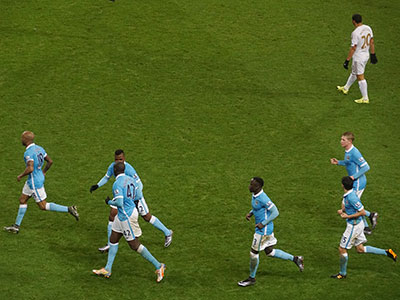 The Swansea players were in shock as the City team celebrated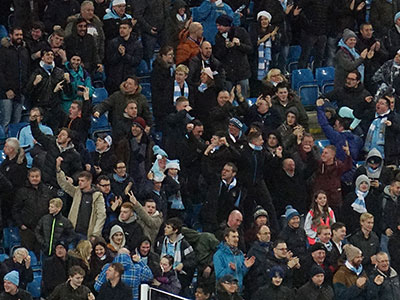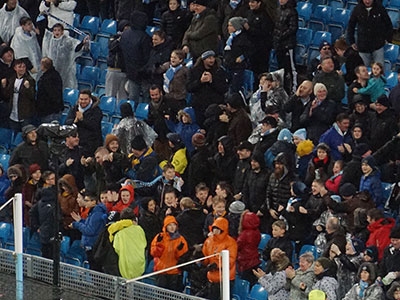 City fans just could not believe their luck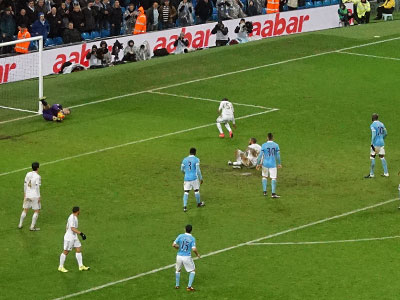 Hart still had some work to do as Swansea tried desperately to score
Despite the continuing rain at least City supporters had something to smile about
Team
Hart 8.5: Sagna 6, Otamendi 6.5, Mangala 6, Clichy 6: Toure 8, Fernandinho 7.5, Navas 7, Silva 7 (De Bruyne) Sterling 6.5 (Delph 7) Bony 7 (Iheanacho)