City 2 Watford 0
August 29th 2015 53,218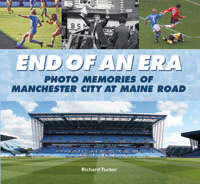 Now available from Amazon ( click on image for link)
WH Smith and the City shop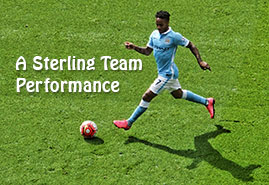 With Watford defending in depth in the first half it needed a Sterling goal right at the start of the second half to lift this game. With the City back four again bossing the area in front of Joe Hart Watford failed to cause the City keeper any problems. The visitors certainly organized their defence very well and there was little room for City to create many chances. At half time Nasri came in for Navas and with Silva switching to the right Sterling stayed more forward with Aguero.
There was an immediate effect when Sterling scored his first goal for City after good work by Silva. Once City had scored it was only a matter of time before the blues added to the score. Alas it was only one notched by Fernandinho - his second of the season. It was yet another good team effort with good work by Sagna, Fernandinho Silva and Sterling. It lead to City winning their tenth league game on the trot and the breaking of a 103 year old Club record. With Chelsea losing City are now 8 points ahead of them and sitting pretty at the top of the league.
It looks like Kevingate is coming to a close with the 50 odd million move of Kevin De Bruyne from Wolfsburg about to be finalized at last. I did try and spot him in the crowd but no luck I am afraid.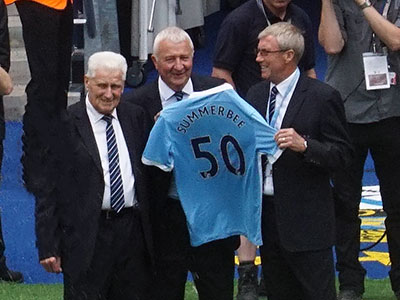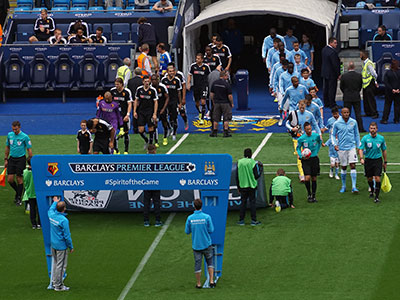 Mike Summerbee celebrates his 50 year association with City with Tony Book and Colin Bell
City were again unchanged but had youngsters Maffeo Becarra and Iheanacho on the bench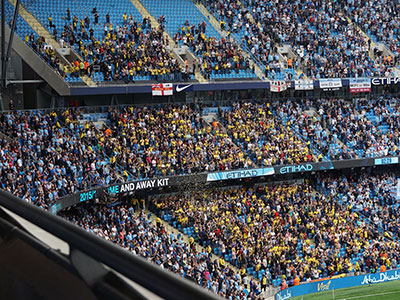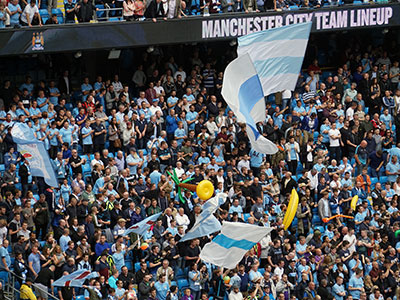 Watford failed to fill their allocation for the game
City's banana history is still in evidence!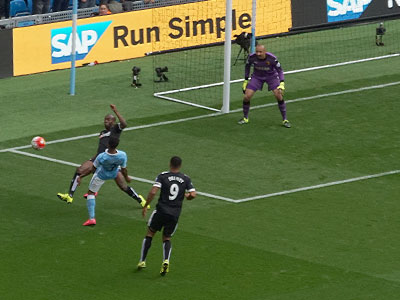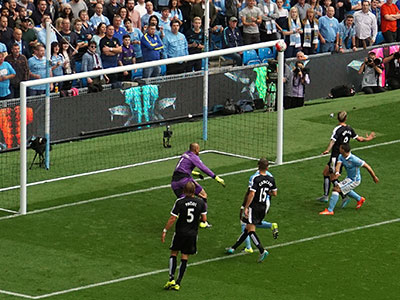 a late tackle by Nyom foils Sterling
from the corner Watford manage to clear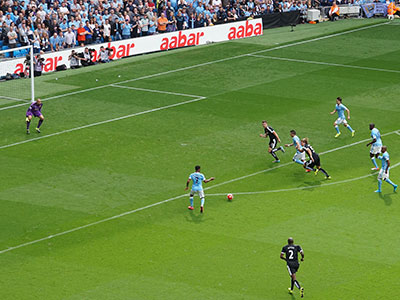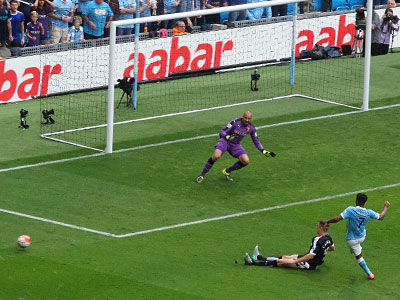 On 22 minutes Sterling has another chance but is foiled by a block by Cathcart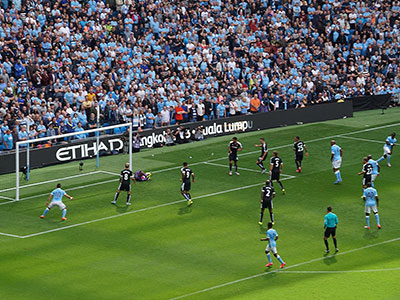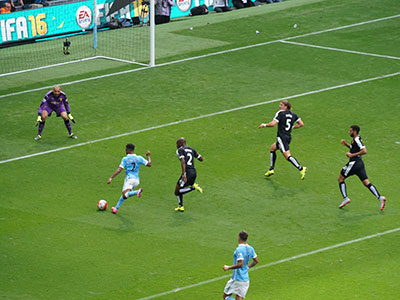 Sagna has a shot saved at a corner
On 27 minutes Sterling shoots.....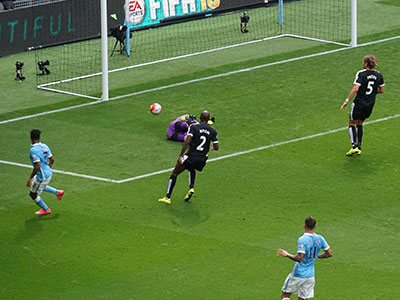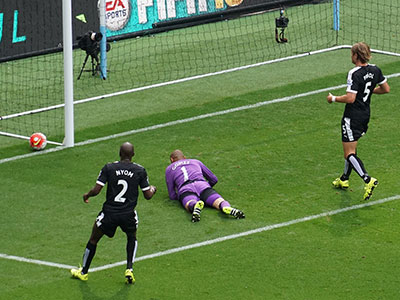 ...and Gomes saves but the ball rolls just wide and Sterling is unlucky again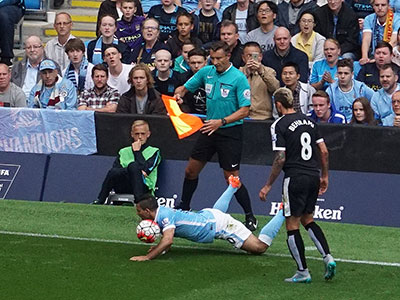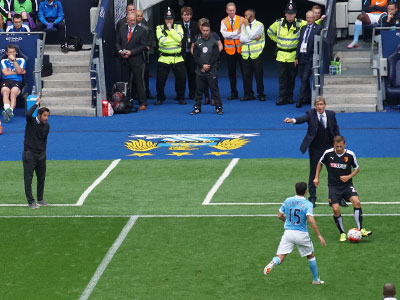 The two managers give instructions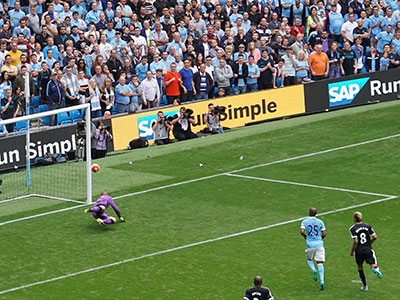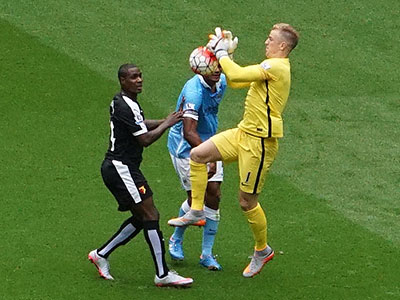 Not long before half time Kompany is booked and Hart has to deal with the free kick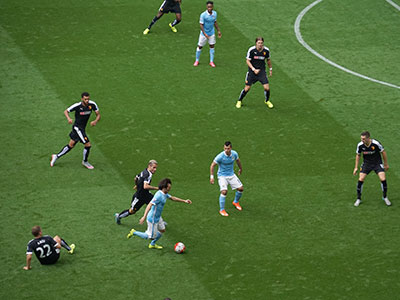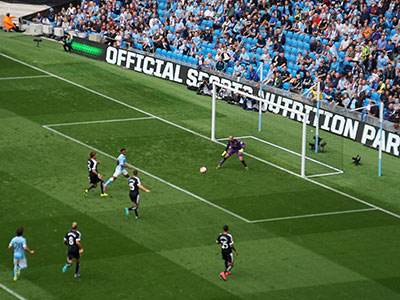 Just after the restart Silva passes to Sagna who crosses and Sterling dashes in between two defenders.....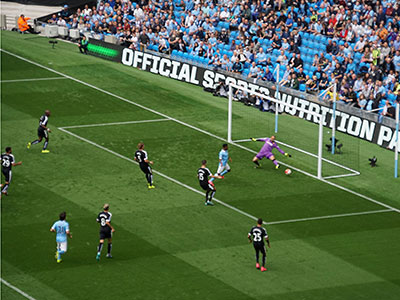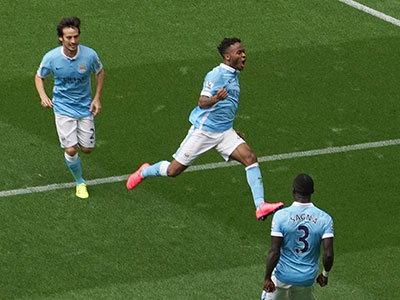 .....and places it past Gomes much to Sterling's delight! City score at last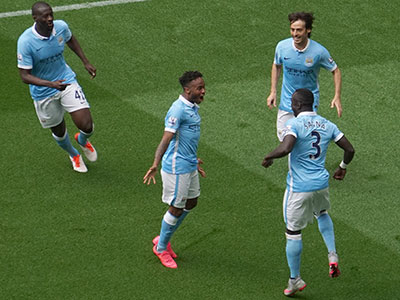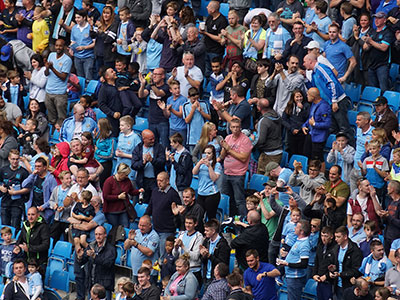 Sterling is off the mark and the players and City fans celebrate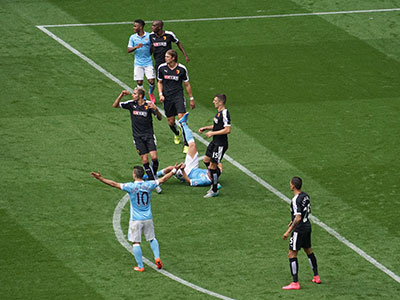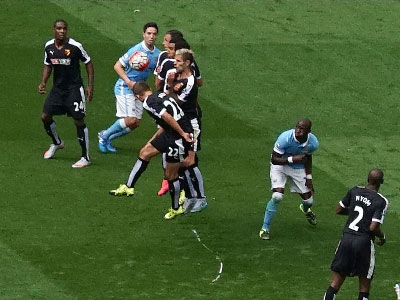 Nasri on for Navas at half time is brought down just outside the area but Toure's free kick is blocked....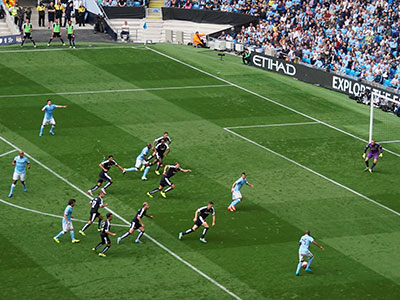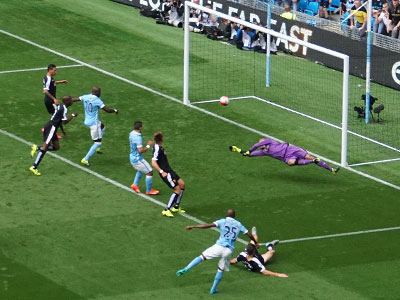 ...but eventually Silva passes the ball to Fernandinho who crashes the ball past Gomes for number two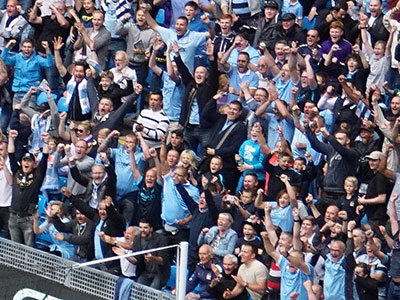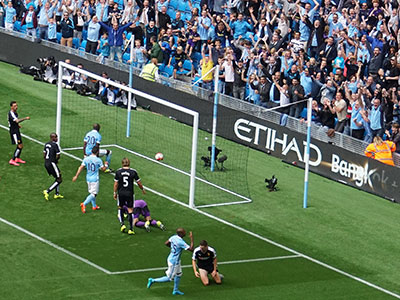 The North Stand erupt and Fernandinho celebrates his second goal of the season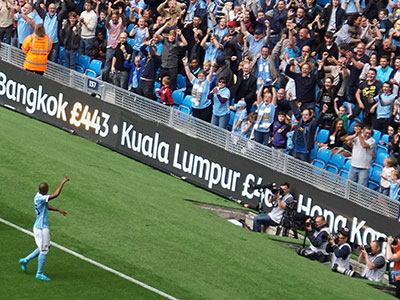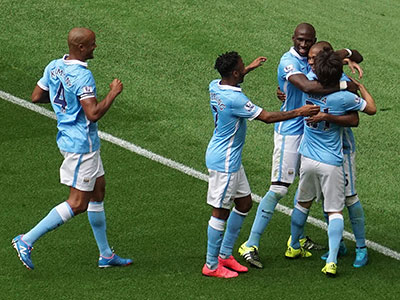 What a start to the season -eight different City players have scored so far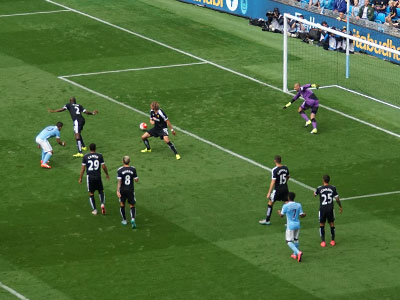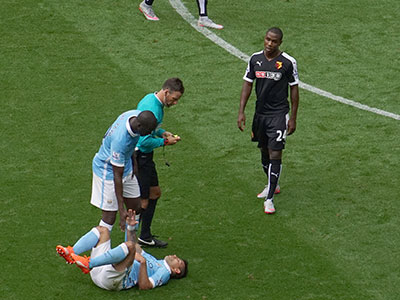 Aguero miss hits a pass from Sterling that should have been number three
Aguero is down and Prodl gets a yellow card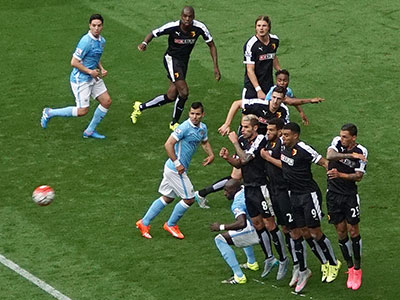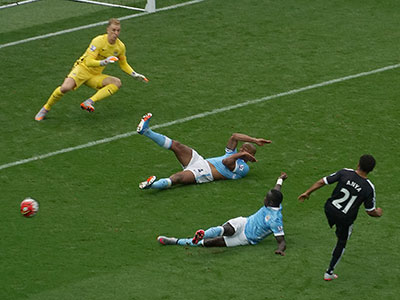 Silva's shot goes over the wall and the bar!
Anya has a shot blocked by Sagna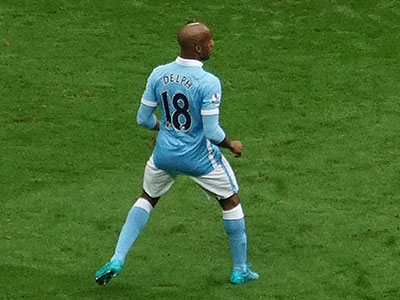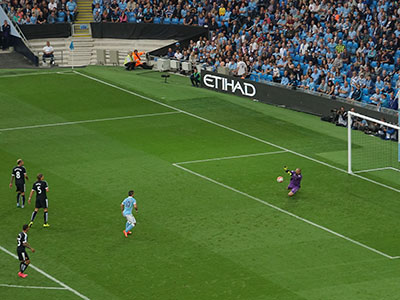 Delph makes his home debut coming on for Silva on 75 minutes
Gomes saves from Nasri late on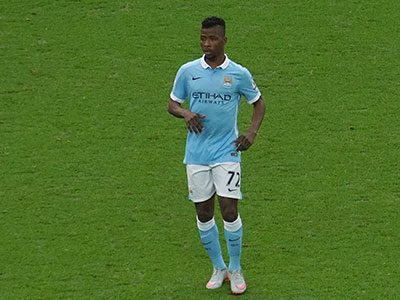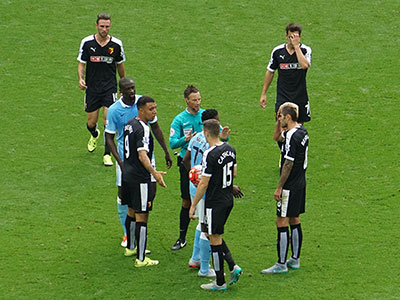 On 88 minutes on comes Iheanacho for Sterling to make his debut and almost immediately he gives away a free kick after fouling Jurado but shortly after the final whistle goes with yet another City victory
Hart 6.5: Sagna 8, Kompany 7.5, Mangala 7.5, Kolarov 7.5: Toure 7.5, Fernandinho 8, Silva 8 ( Delph) Navas 6 ( Nasri 7.5) Sterling 8 ( Iheanacho) Aguero 6.5