City 3 Chelsea 0
August 16th 2015 54,331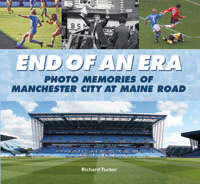 Now available from Amazon ( click on image for link)
WH Smith and the City shop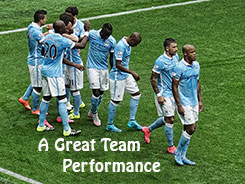 What a start to the season! Top of the league after thrashing Chelsea three nil! A lot of lessons have been learnt since the first thirty minutes of the pre season game against Stuttgart.
But for some very good saves by reserve keeper Begovic from efforts by Aguero City could have had the game won by half time. Aguero was only able to put one chance away just after the half hour. Joe Hart had little to do in the first half and was not really tested until the 70th minute. We almost had a goal in the first twenty seconds when Aguero failed to beat the keeper and from that moment City pretty well dominated the first half.
In the second period Chelsea a goal down had to make more of an effort and had more of the play but the rejuvenated City back four stood firm and crazy as it sounds after our abysmal efforts at corners last season we went and scored our second goal direct from a corner. It was skipper Vincent Kompany who did the business. He did the same last week against West Brom - is this a world record!!!!
The third goal was a terrific first time shot by Fernandinho who had an excellent game. All in all it was a superb team performance. We should not forget the improved atmosphere with the opening of the new South Stand and our best home attendance since the cup game against Sunderland in Feb 1973.
It was the first time Chelsea had lost in August for a long time - 29 games!
An important message has been sent out to the rest of the Premier League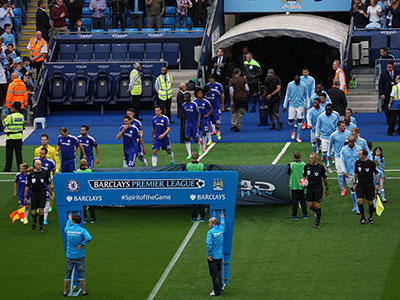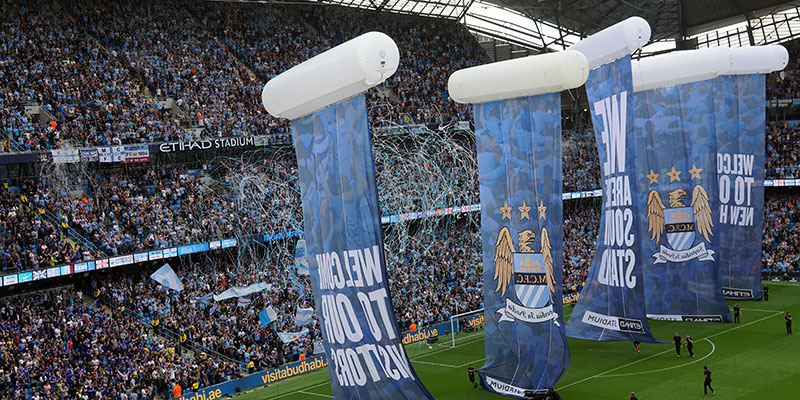 The new third tier gave a spectacular welcome to the teams when they came out
City made just one change from the eleven that started against West Brom Sergio Aguero coming in for Bony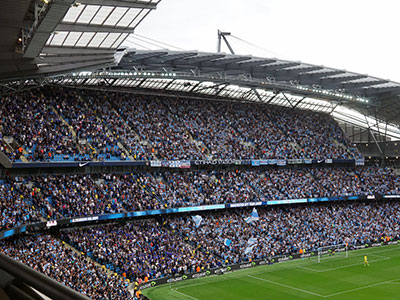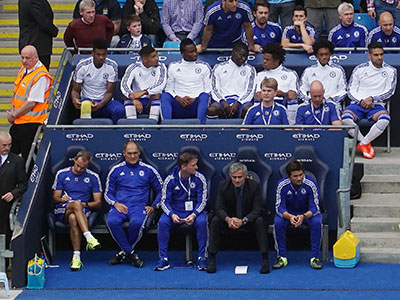 The new third tier up and running - looks good
There was a new Doc sitting behind Mourinho on the Chelsea bench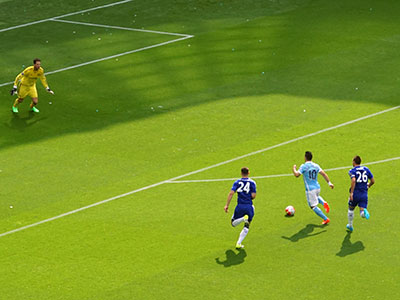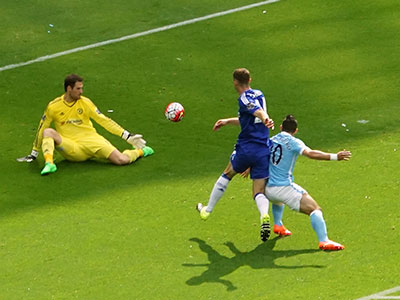 After just 20 seconds Aguero ran clear of Terry and Cahill after a great through pass from Silva but he failed to beat Begovic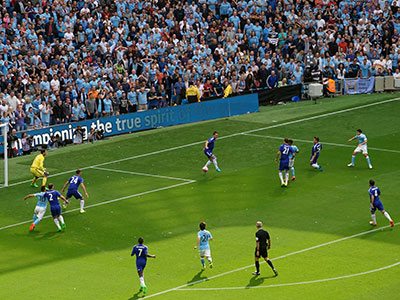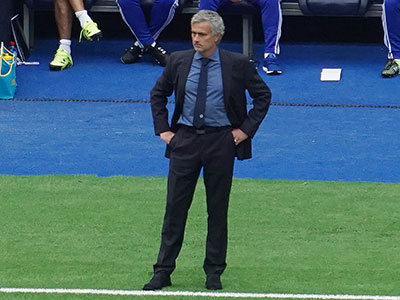 From the initial save Navas had a shot from a narrow angle and the ball went just wide and I am sure this gave the Chelsea manager much to think about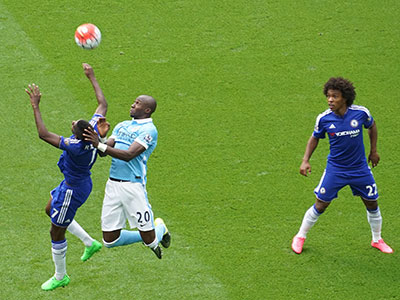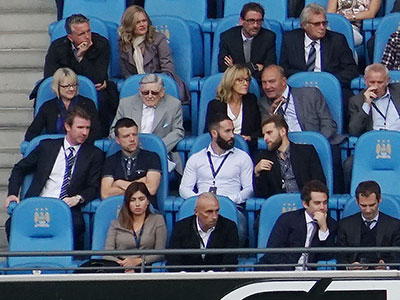 Is that another Chelsea doctor on the front row!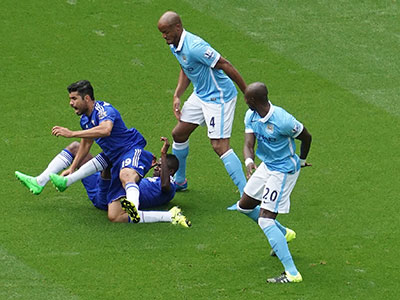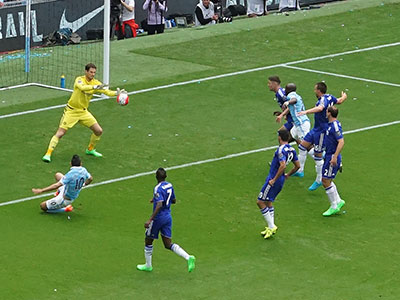 Kompany clears from Costa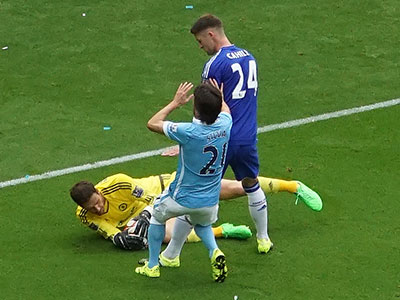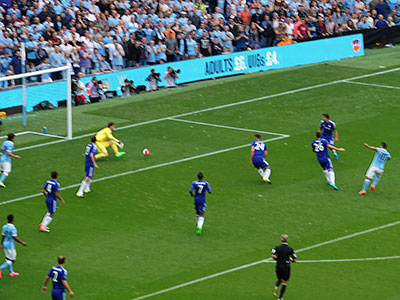 Begovic saves from Silva and then makes a great save from Aguero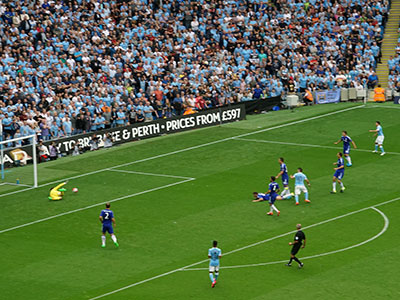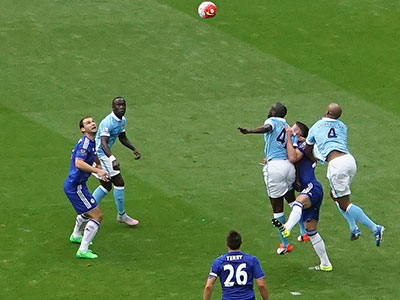 Aguero is again foiled by a great save from Begovic
City clear the odd Chelsea excursion into their half!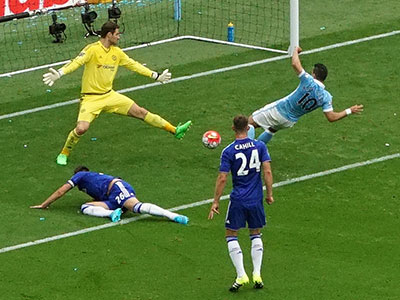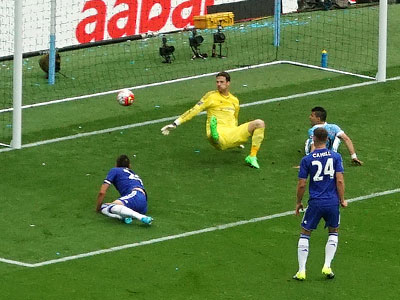 Oh no - not again! Yes Begovic saves at point blank range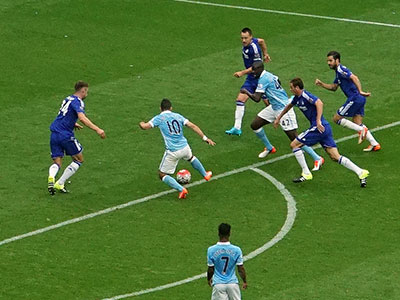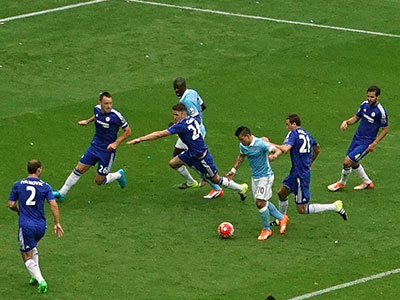 Then on the half hour Aguero though surrounded by Chelsea defenders goes this way and then that way......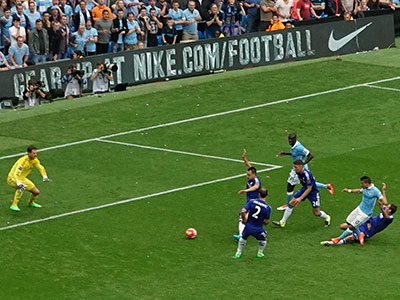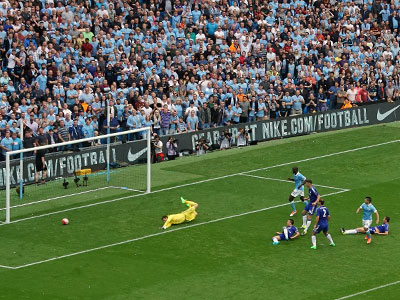 ...before slotting the ball past Begovic....

At last . Aguero and City have scored and we have the lead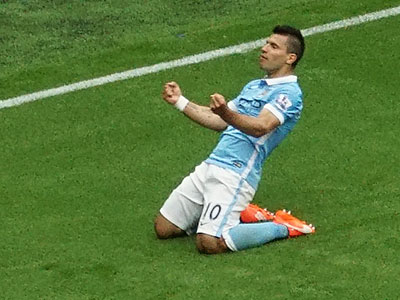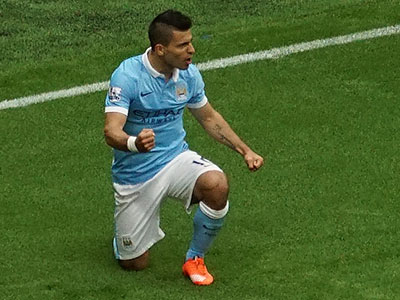 It was his tenth goal in nine Premier games and his 79th goal for City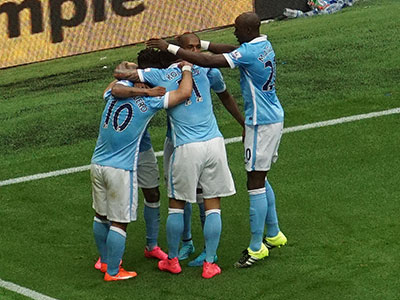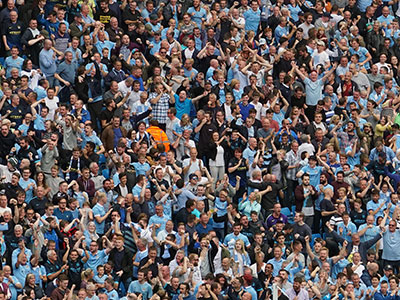 the players and supporters celebrate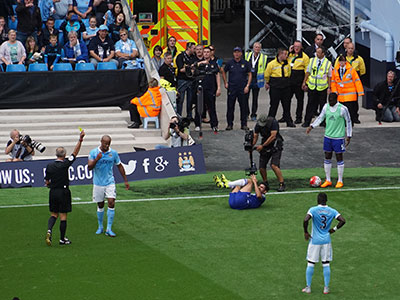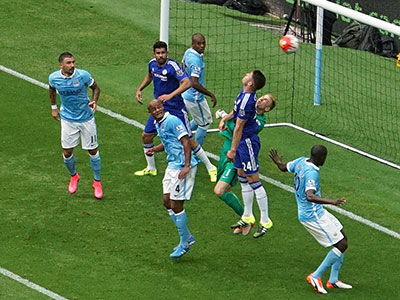 Kompany is booked for a foul on Costa and from the free kick they fail to score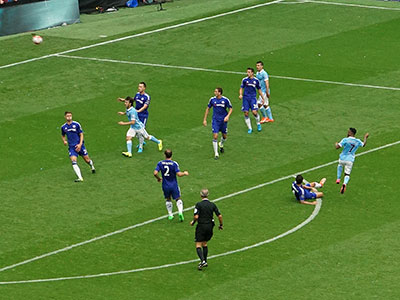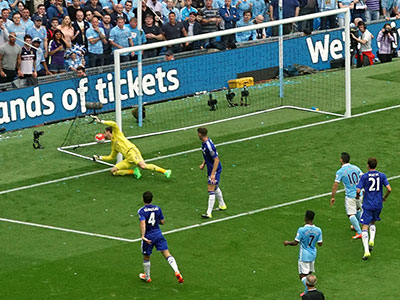 on 34 minutes Sterling shoots over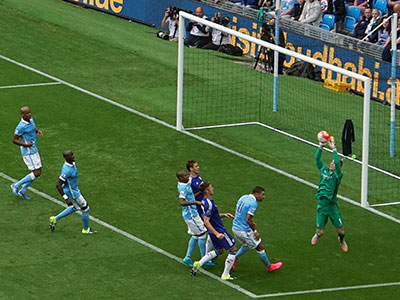 Sterling tries to beat a defender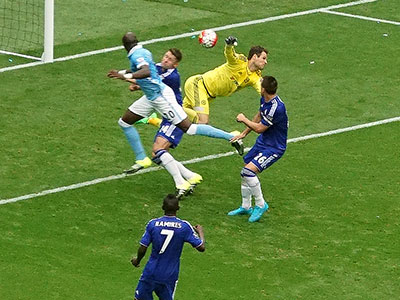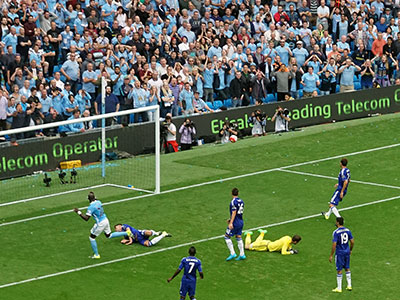 At a free kick taken by Kolarov Mangala nearly scores with a header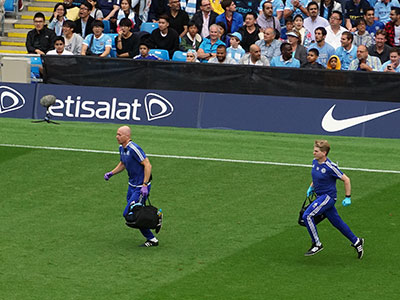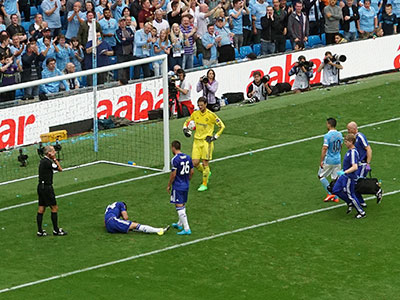 in the incident Cahill is injured and the Chelsea trainers get a huge cheer when they rush on the pitch -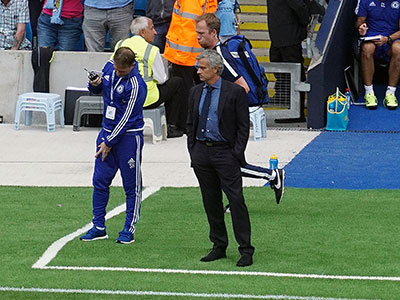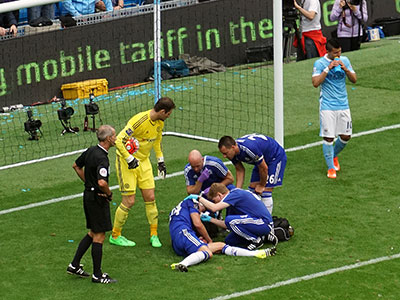 after given the Ok by Mourinho of course!
play is held up for a few minutes and then.......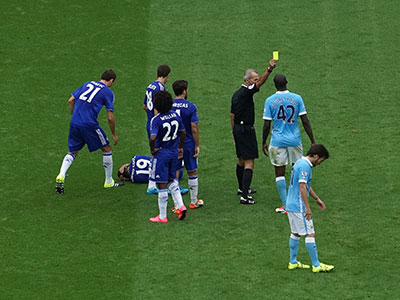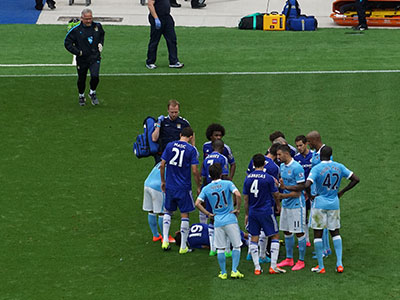 ...at the other end Fernandinho gets a yellow card for a foul on Costa and on rush the City trainers to revive him as the Chelsea ones are still busy with Cahill!!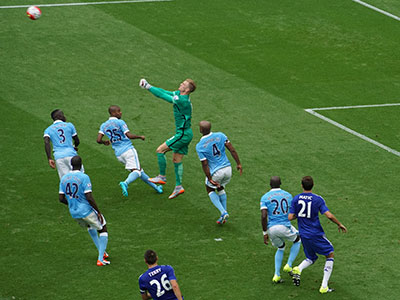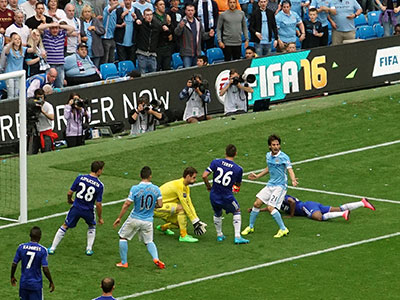 Hart has to punch the free kick clear and Silva is annoyed when he gets a fee kick against him just before half time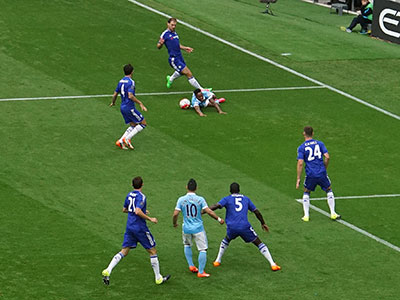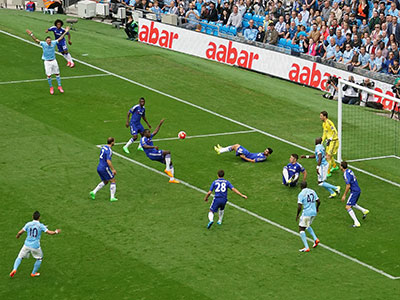 two minutes into the second half and Sterling wins a free kick right on the edge of the area but City fail to take advantage from it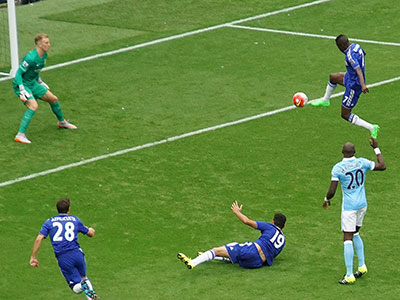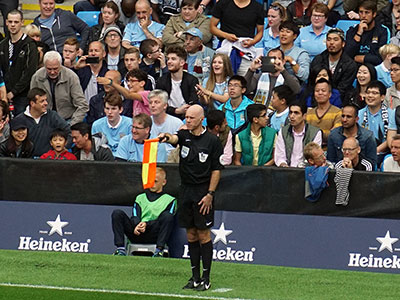 a couple of minutes later Chelsea do get the ball in the net but the flag had gone up for offside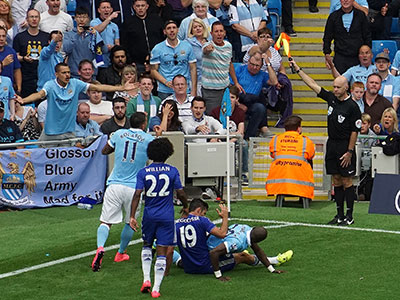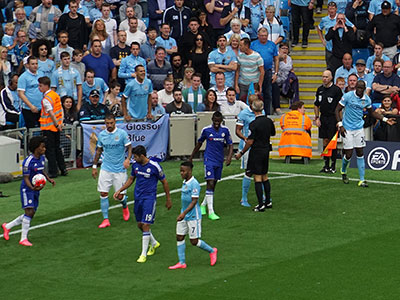 on 51 minutes there was a scuffle near the corner flag with Costa ( who else) being involved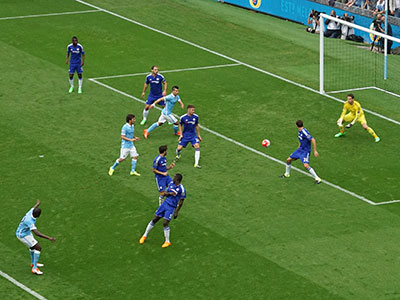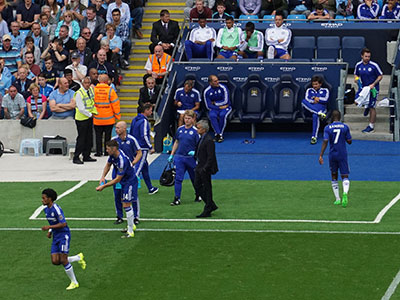 Yaya Toure has a shot saved
Chelsea made a sub at half time with Terry being subbed by Zouma. It was the first time Terry had been subbed in the Premier League!!!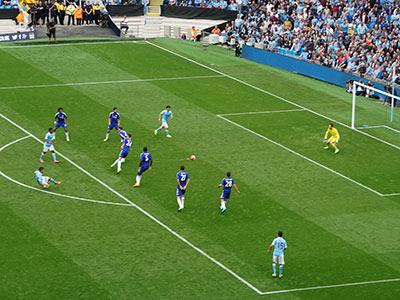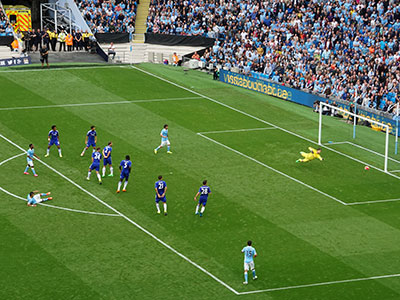 64 minutes and Aguero just shoots wide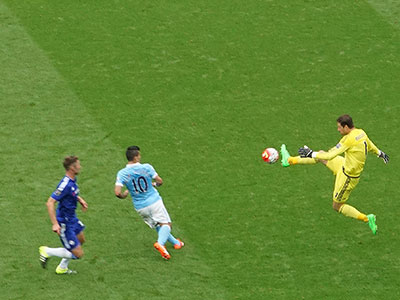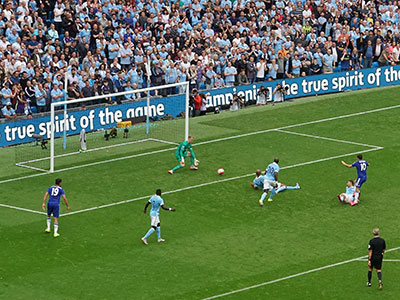 Begovic just beats Aguero to the ball
nearly 70 minutes on the clock and Hart has to make a save - from Hazard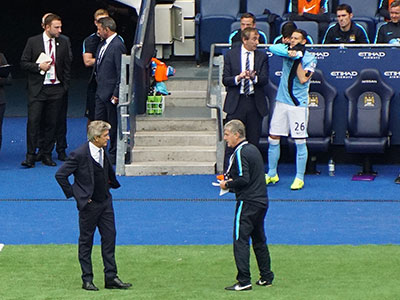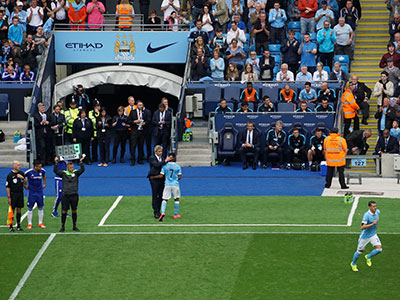 Pellegrini and Kidd have a discussion while Demichelis prepares to take over from Sterling who gets lots of cheers when he comes off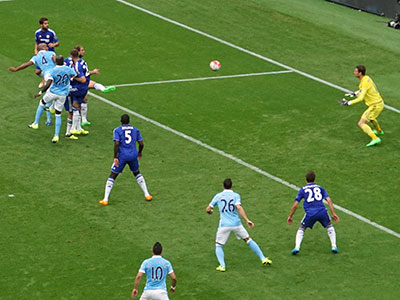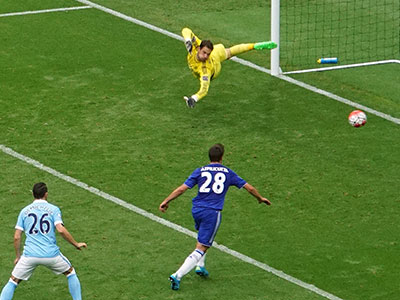 Straight from the corner taken by Silva Vincent Kompany heads for goal .....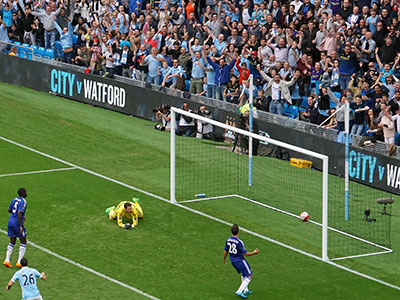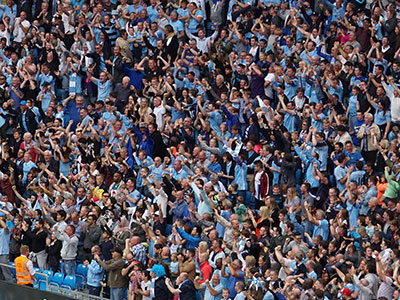 ...and its in off the post for goal number two much to the delight of the North Stand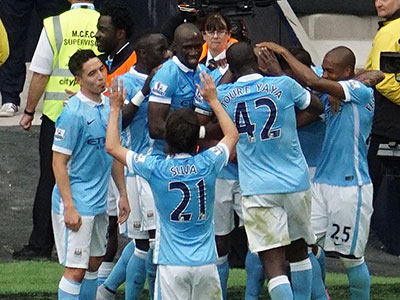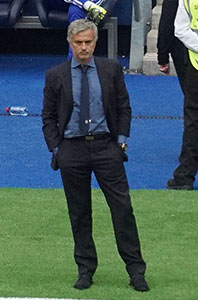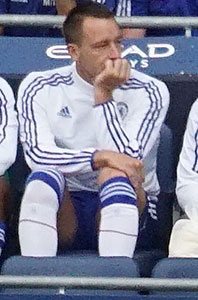 that's two already for Kompany this season and direct from a corner too - magic
I am afraid Mourinho and Terry are not too happy about the situation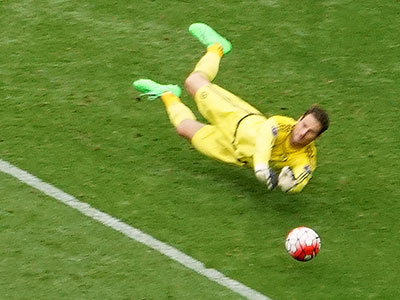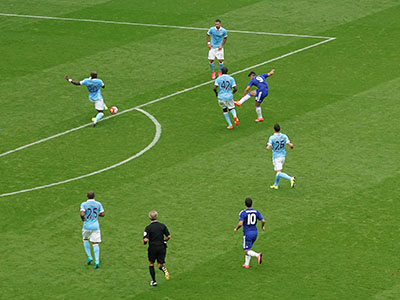 Falcao has a shot blocked by Mangala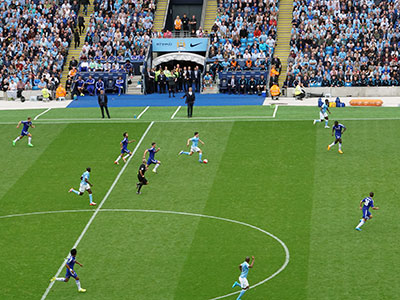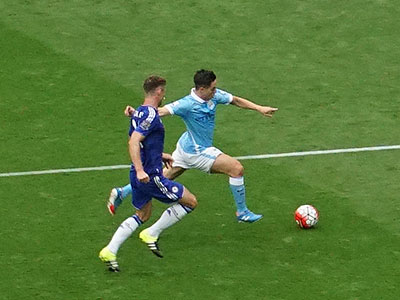 on 84 minutes City break away with Nasri and when his cross is only partly cleared.....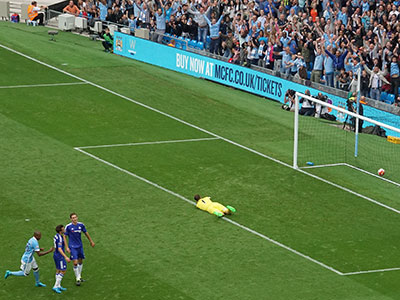 ......Fernandinho hits Silva's pass first time into the back of the net - a terrific strike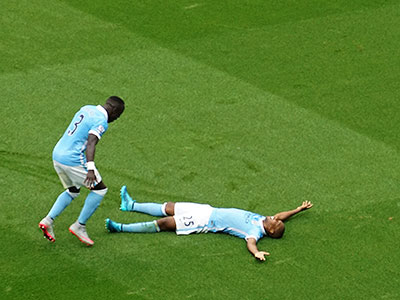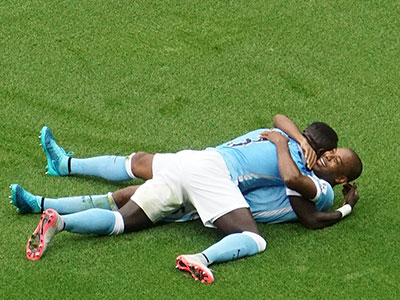 Fernandinho had worked hard all game and fully deserved the goal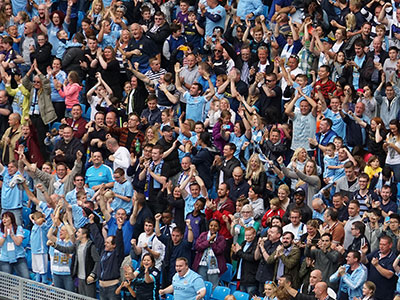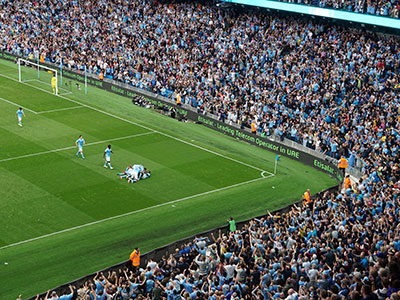 he got rapturous appreciation from the City fans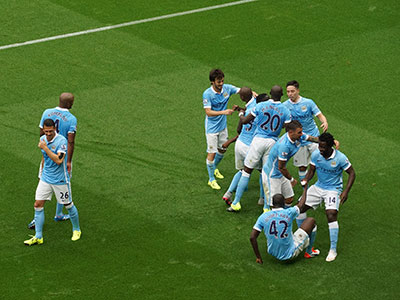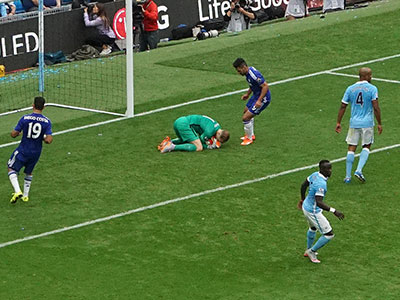 The team too were equal with their thanks
As full time approached Hart refused to let Falcao even see the ball!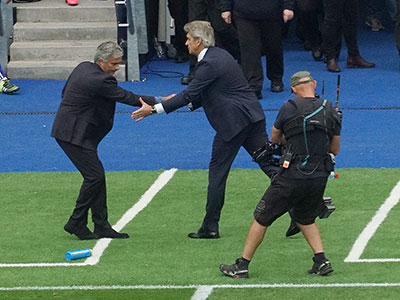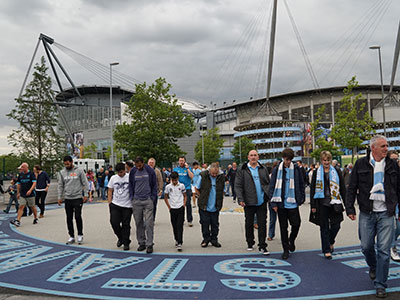 Mourinho could not look at Pellegrini has they 'shook hands' after the game
What a great win in a great Stadium
Team
Hart 7.5: Sagna 7.5, Kompany 8.5, Mangala 8, Kolarov 8 : Toure 8 , Fernandinho 8 , Navas 7 (Nasri 7) Silva 8.5, Sterling 7.5 ( Demichelis) Aguero 9 ( Bony)