City 2 Hull City 0
August 31st 2013 46,903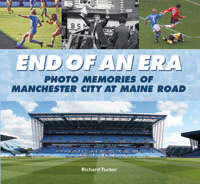 Now available from Amazon ( click on image for link)
WH Smith and the City shop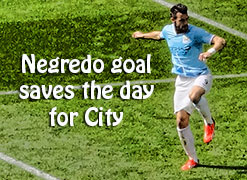 Not much to remember about this game. It was a tough match and Hull could have been two up at half time if they had taken their chances. After the defeat at Cardiff I expected an all out display by City but alas we failed to dominate the midfield and City did not look too convincing at times. Woe betide us if we play like this in our next home game! Fortunately a Negredo first goal at the Etihad Stadium saved our bacon and was a welcome relief to all - except the Hull supporters.
There was certainly no return to the last time we played them on Boxing Day 2008 when we won 5-1 and Hull manager Phil Brown had his team on the pitch at half time - who could forget that -
HERE
No major stars today. At least the defence did not concede and a last minute free kick by Yaya Toure helped the goal difference.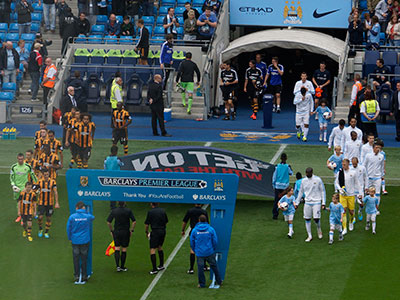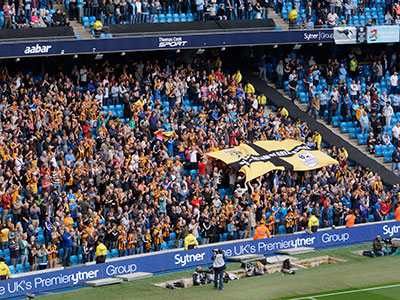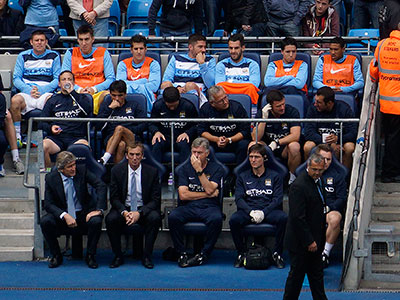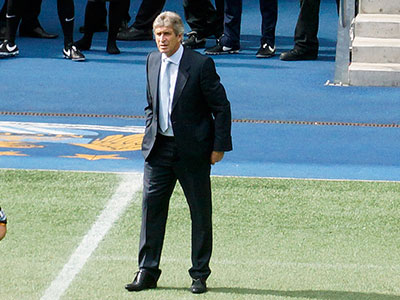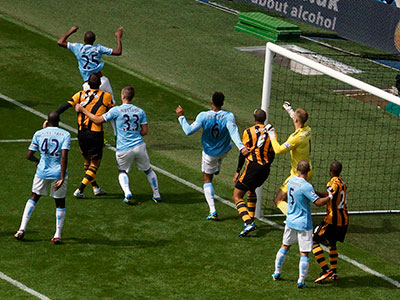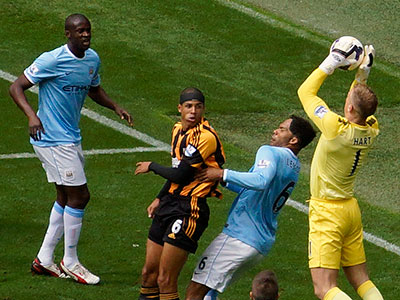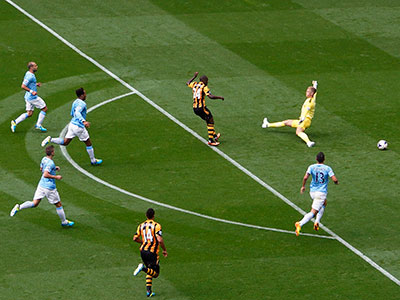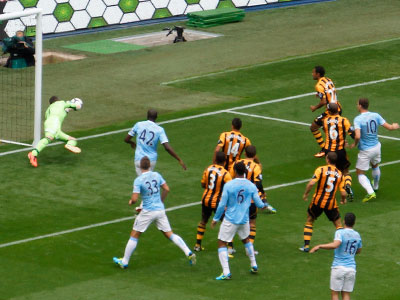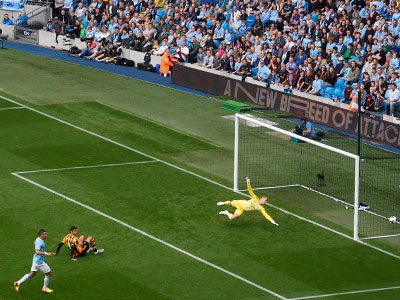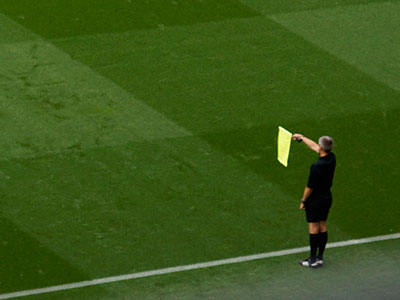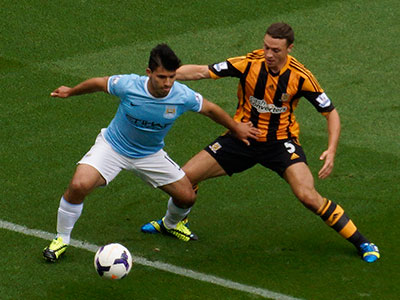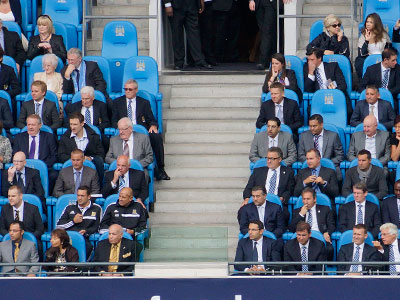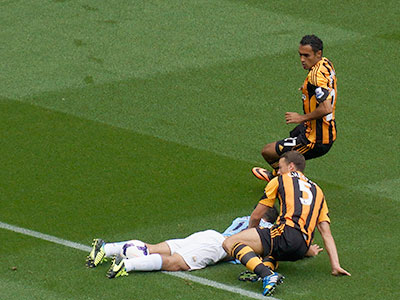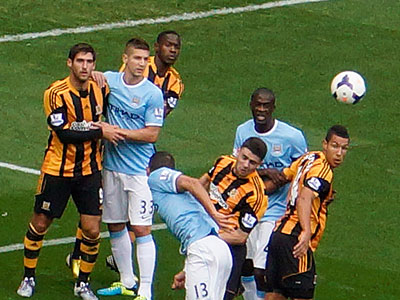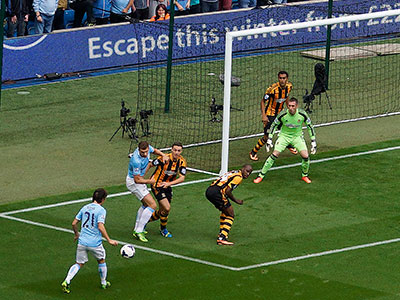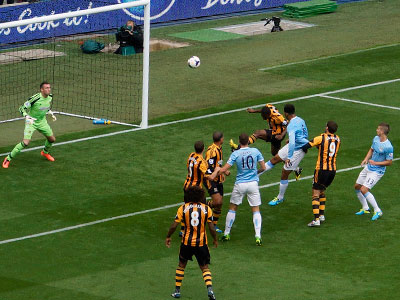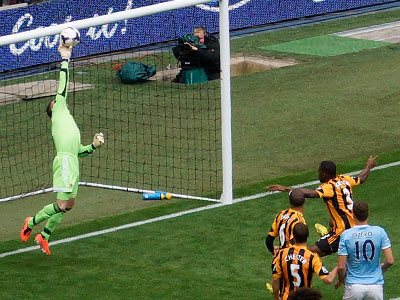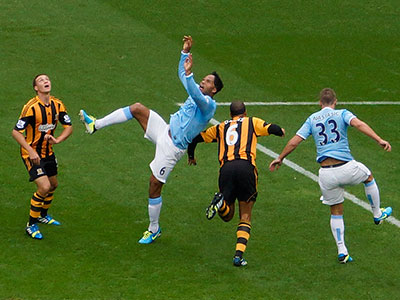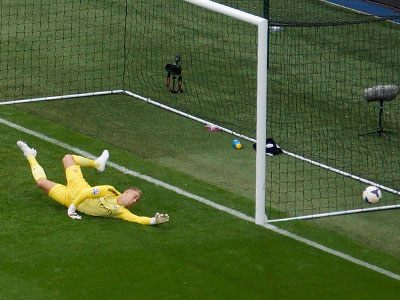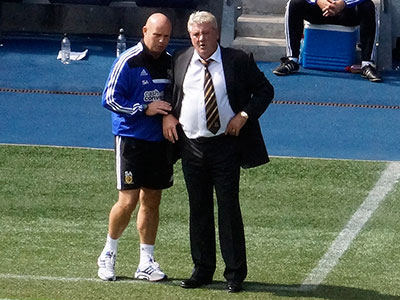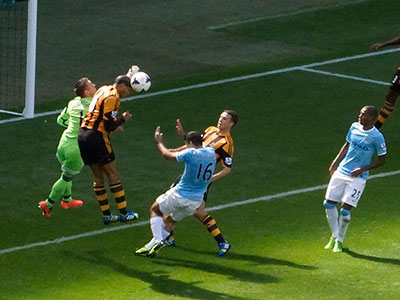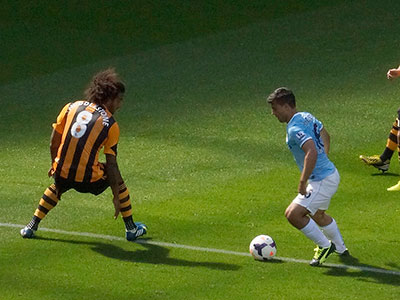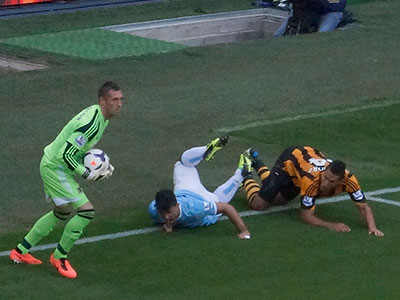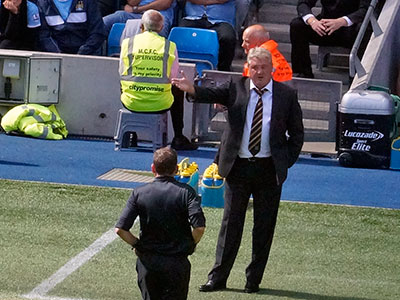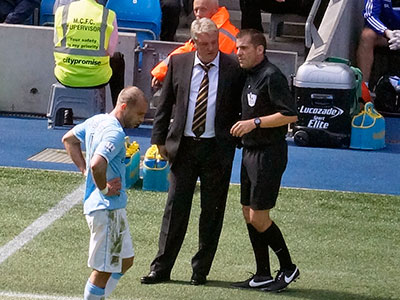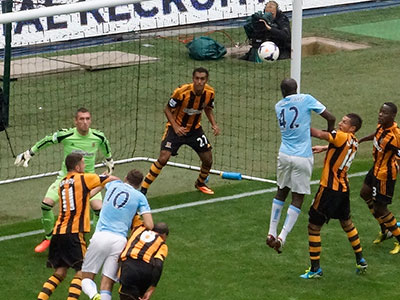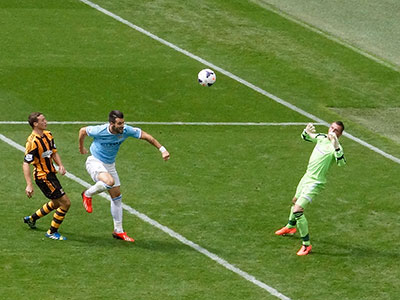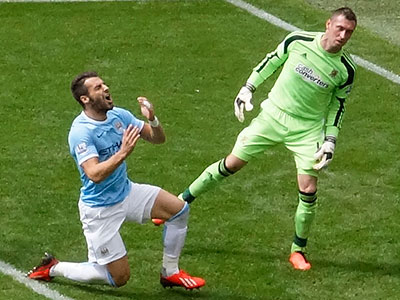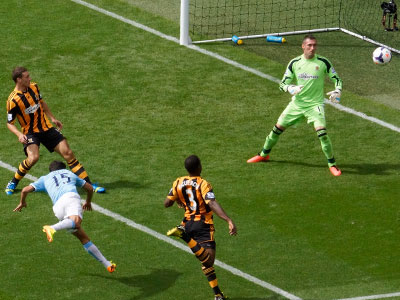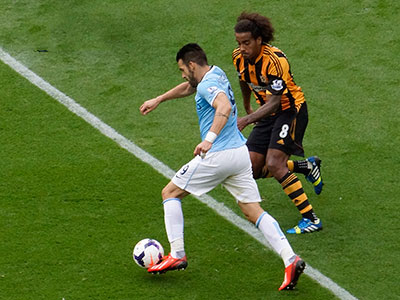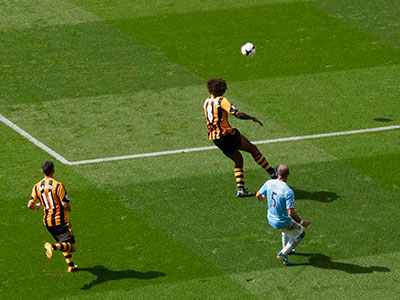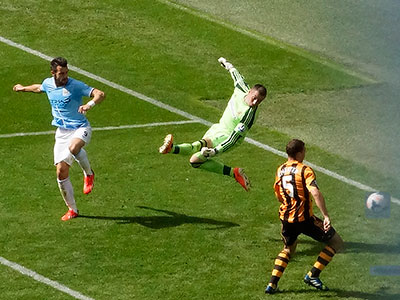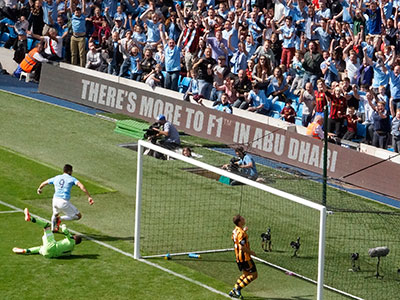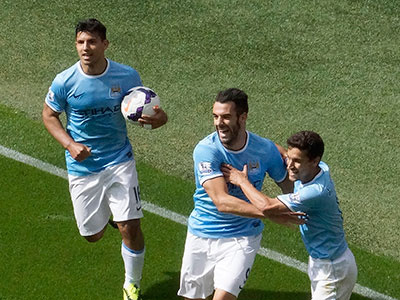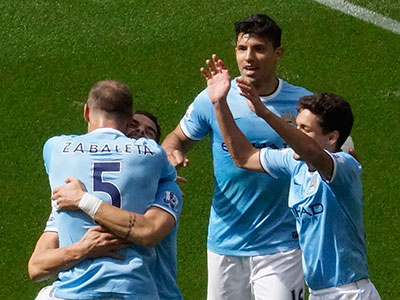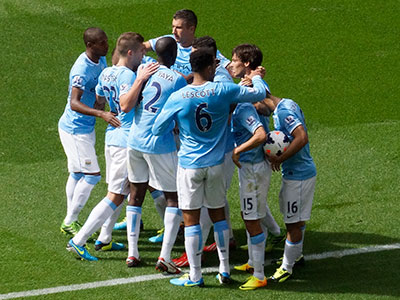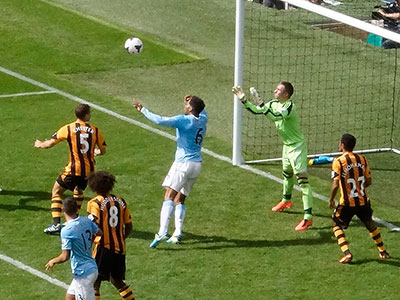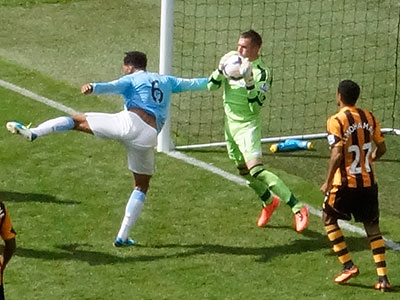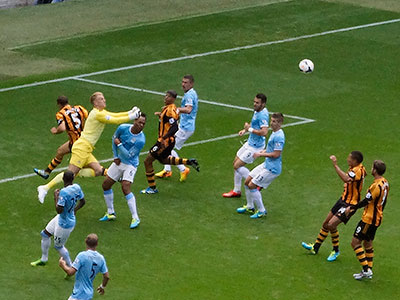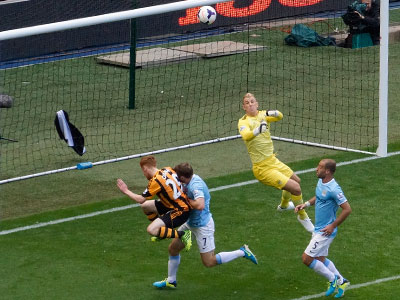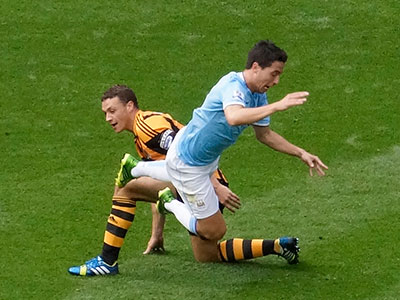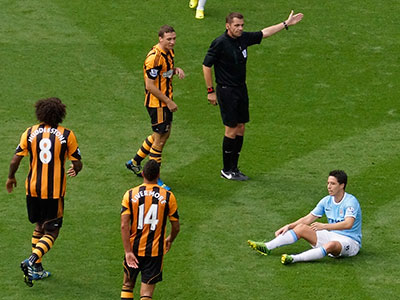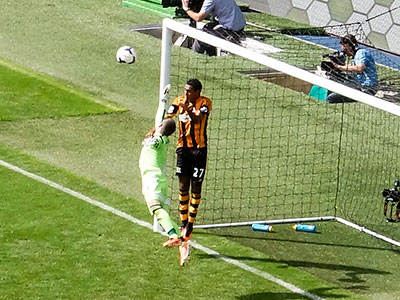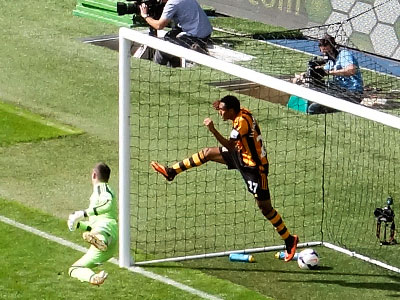 Only two changes for City - Nastasic back from injury in for Garcia and Kolarov for Clichy
Hull City had an enthusiastic gathering of their supporters in the visitors section
First time for Jovetic on the home bench at the Etihad
No doubt the City manager Manual Pellegrini hoped for a better show than at Cardiff
An early corner to Hull City made us worried after Cardiff but Joe Hart caught the cross easily
After just 8 minutes Hull missed a great chance. Aluko beat Lescott and with only Hart to beat put the shot just wide - Phew!
McGregor makes an easy save
After 10 minutes a good cross by Brady is ht first time past Hart by Graham nut...
....the linesman had his flag up for offside - only just too!
Our Chairman Khaldoon Al Mubarak made his first appearance this season
Aguero was brought down t the edge of the box but the free kick was initially cleared....
...but when it was returned Silva put in a cross....
...which Lescott heads for goal but McGregor tips the ball over the bar
On 15 minutes City clear a free kick by Huddlestone and a long range effort by Koren goes wide wide
Hull City Manager Steve Bruce discusses tactics
McGregor clears under pressure
Aguero breaks through and is brought down near the goal line but no free-kick or penalty
Is Steve Bruce in trouble or is Referee Dowd giving his a few tips on losing weight!
Not much more action before half time with the game goal-less
6 minutes into the second half and Negredo on for Dzeko misses a great chance from a good pass from Silva. His header was well wide
Negredo closely watch by Huddlestone
On 65 minutes a great cross from Zabaleta finds the head of Negredo who this time makes no mistake and heads down past the keeper to give City the lead
At last we had a goal and Negredo was really pleased about it!
The City supporters were quite pleased too!
..and all the outfield players came to congratulate the scorer such was the relief among the City players
Lescott has a half chance at a corner but the keeper saves
Hull fought back and gave Joe Hart something to do in the City goal as they forced a few corners
On 89 minutes Nasri - on for Silva - was brought down at the edge of the penalty area
Yaya Toure took the free kick - a similar position to the one against Newcastle -
... and the ball flew into the top corner despite the efforts of Elmchamady and McGregor to give City a two goal lead and the three points.
team
Hart 7, Zabaleta 7, Nastasic 6.5, Lescott 6.5, Kolarov 6: Yaya Toure 7, Fernandinho 6, Navas 6.5, Silva 6.5 (Nasri 7) Aguero 6.5 (Milner) Dzeko 5.5 (Negredo 7.5)