City 1 Paris St G 0
April 12th 2016 53,039
Champions League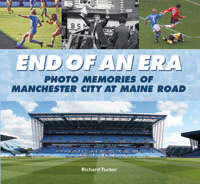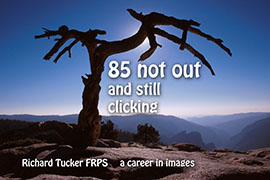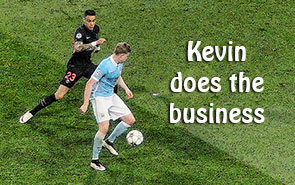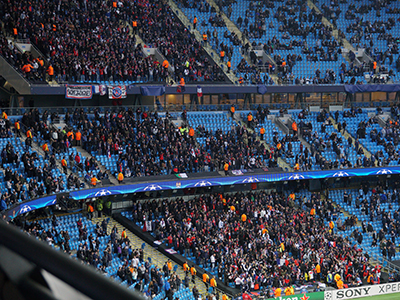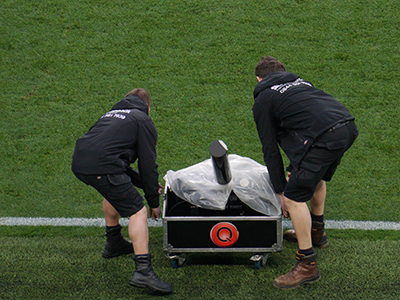 The visiting fans had come from Paris in force
We wondered what was coming out of these machines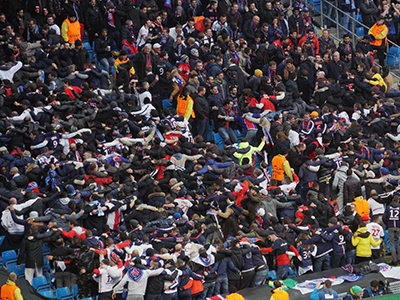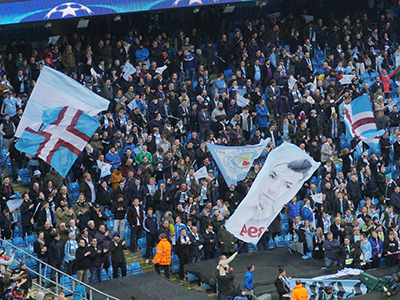 The visitors showed us their version of the Poznan
We had our flags as usual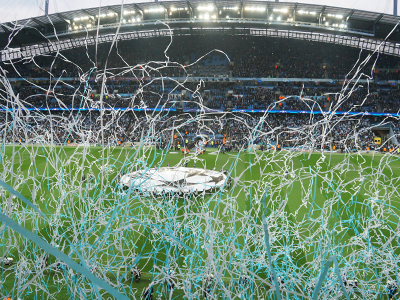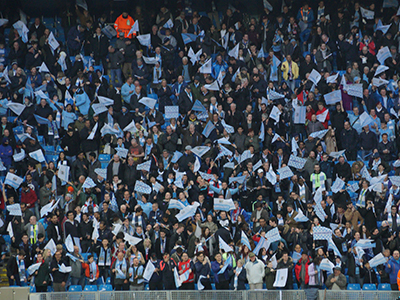 City played a similar side to the one that drew two all in Paris with Toure on the bench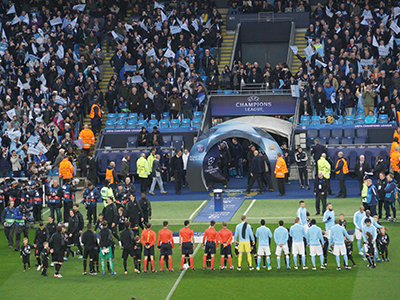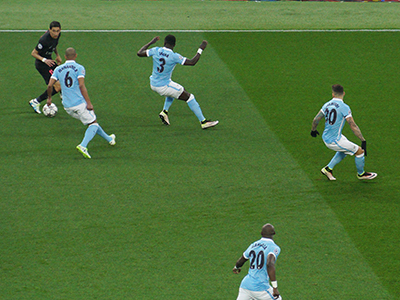 The UEFA anthem had its regular welcome
Well we did it! A terrific team display has resulted in City reaching the semi-final stage of the Champions League for the very first time. Though Kevin De Bruyne scored the winning goal we must not forget the sterling defensive efforts of the back 4 and midfield. On previous displays one certainly would be just a bit worried how they would do against Ibrahimovic, Di Maria and Cavani and when Aguero missed that early penalty City did not fluster.
Although the visitors had more possession we denied them easy chances and though our shots on goal were also limited a moment of sheer genius by Kevin did the trick and now we have to wait until Friday to see who we will beat in the semi-final!!
Joe Hart made a few good saves from free kicks and today there were no failures - everybody played their part - including the City fans who filled the ground almost to capacity and the atmosphere was electric throughout.
It was good to see Fernando whose error in the first game had handed our opponents a goal come back with a determined display while Fernandinho covered miles of ground in an outstanding display.
Di Maria is well watched early on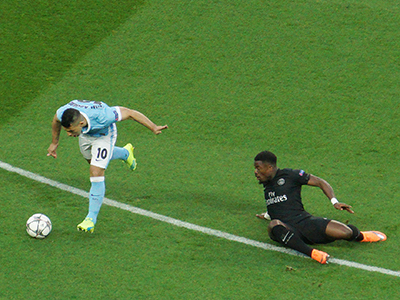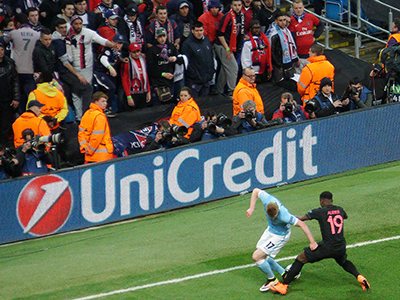 I thought Aguero had been fouled but no free kick
De Bruyne and Aurier battle it out near the touch line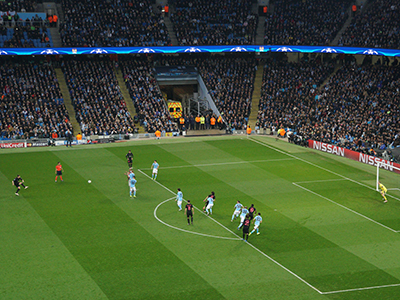 Hart has to save an Ibrahimovic free kick after 16 minutes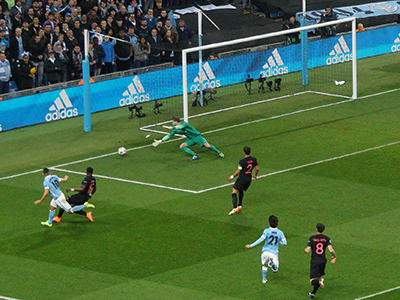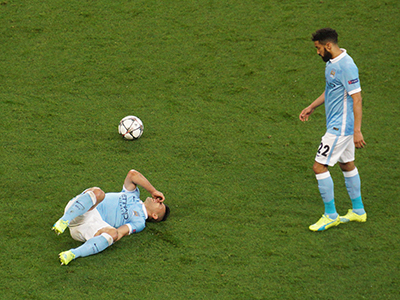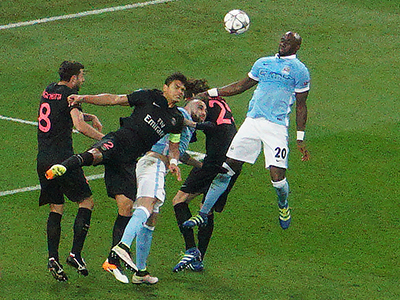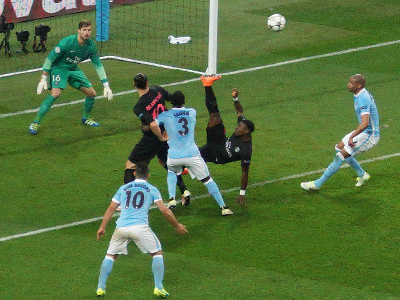 Paris manage to clear some City corners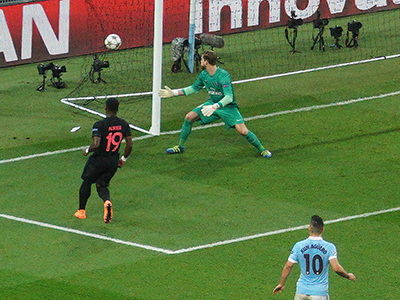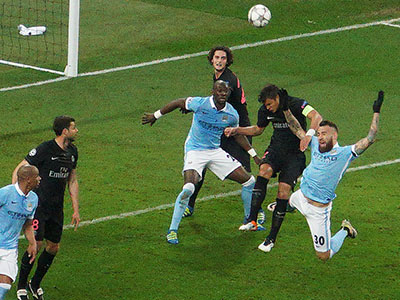 City continued to press but no goal was forthcoming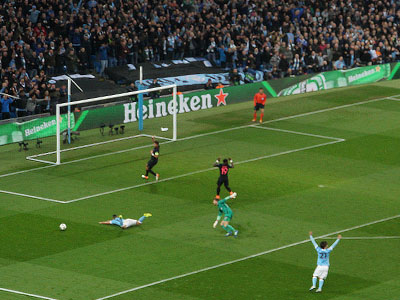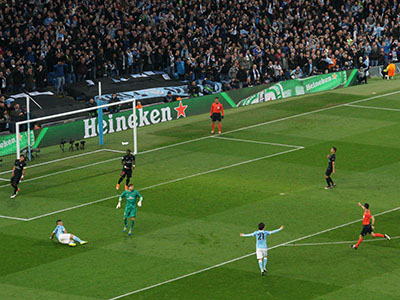 Then on 29 minutes Fernandinho passed to Aguero who raced into the area and was brought down by the keeper and it was a penalty for City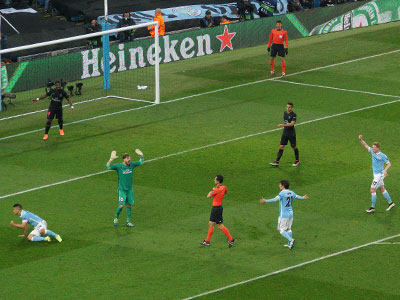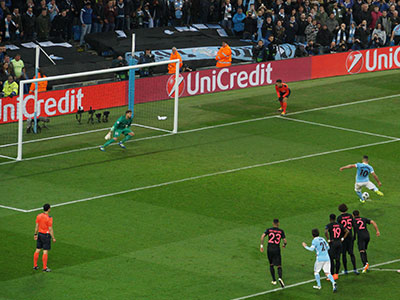 Trapp only got a yellow - we hoped it would be red - and then Aguero took the shot......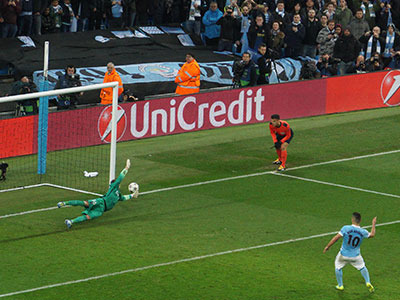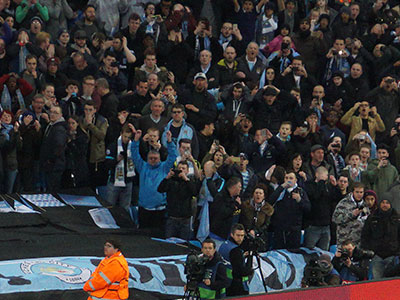 ...but for once the ball went wide and Aguero had missed the penalty much to the dismay of the City fans behind the goal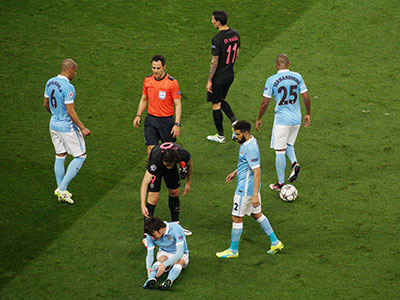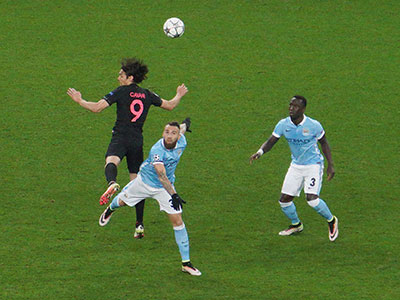 Oh dear Silva's down injured
Otamendi gets the ball clear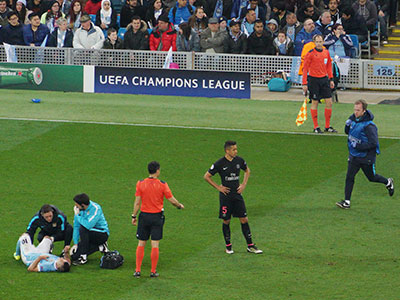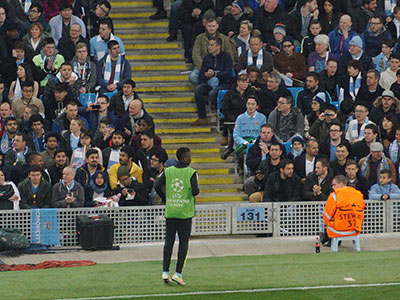 Aguero is down injured once more but at least it's Iheanacho warming up and not Bony!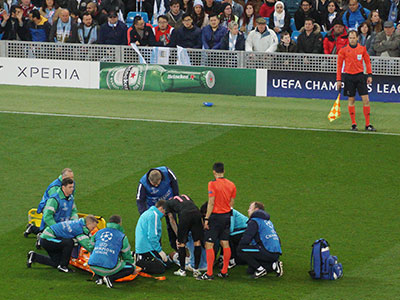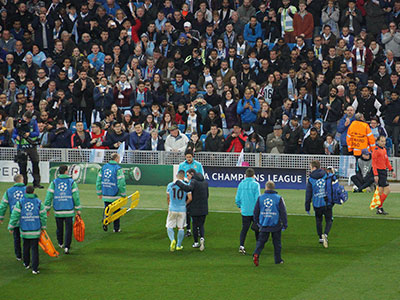 Fortunately for City he was able to walk off and come back on again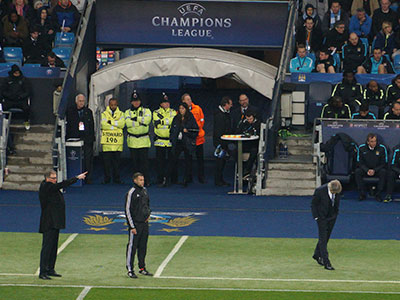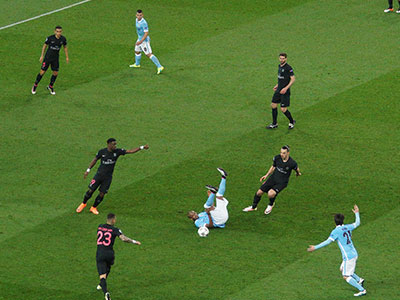 Pellegrini is deep in thought as half time approaches
Fernandinho is fouled but no free kick and there is no score at half time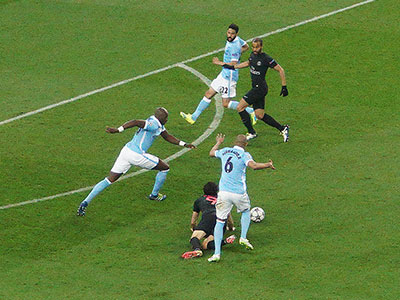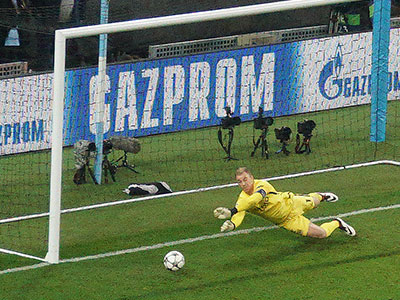 A foul by Fernando in a dangerous position gave Ibrahimovic another free kick chance but Joe Hart was equal to the task and saved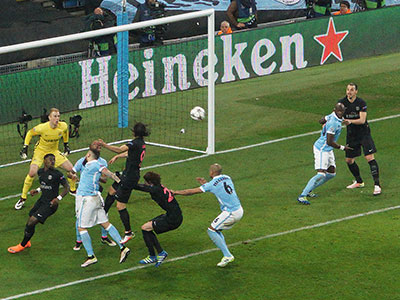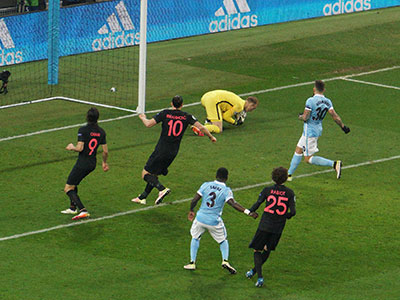 City manage to clear the resultant corner
Hart easily takes a cross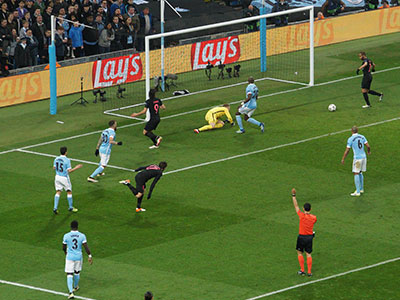 Paris did score but the flag was up for offside
The ref has a word with Cavani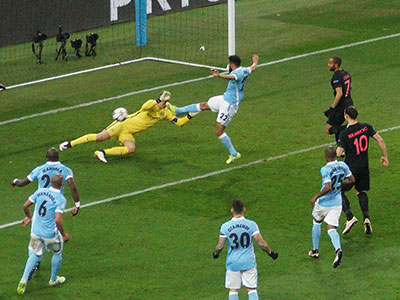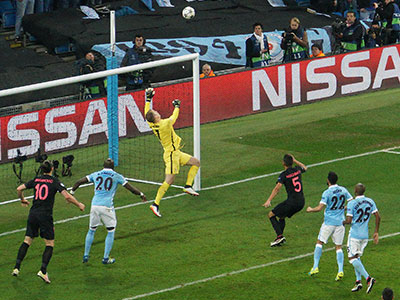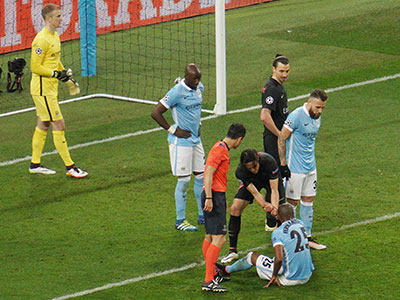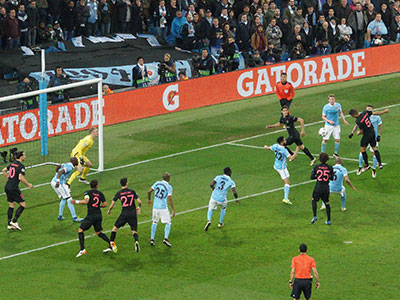 Cavani helps up Fernandinho
City have to clear another corner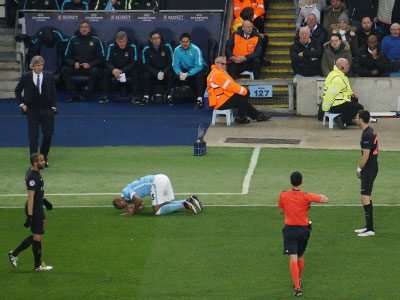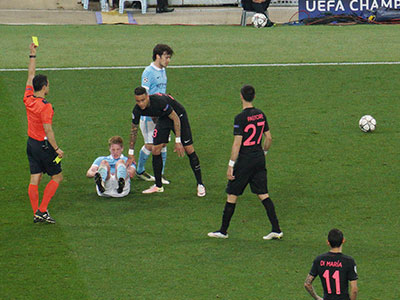 Pastore is yellow-carded for a foul on Fernandinho
A minute later Van der Wiel is shown a yellow for a foul on Kevin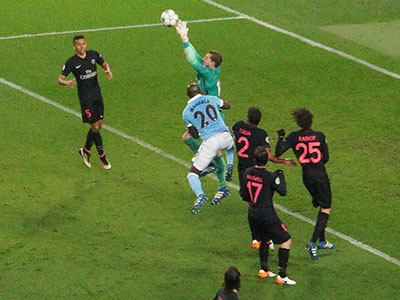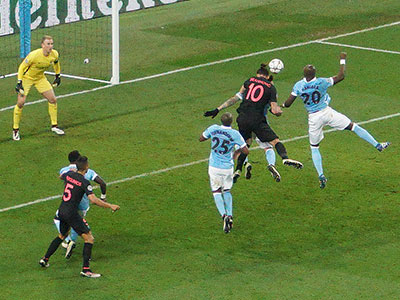 Trapp has an easy catch despite the efforts of Mangala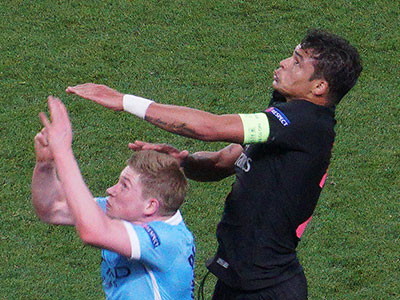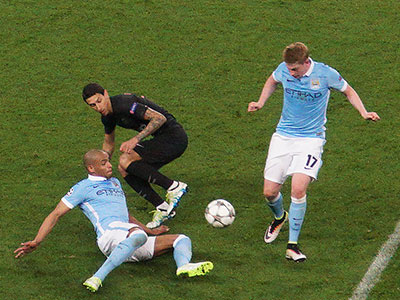 Thiago Silva taps the head of De Bruyne
De Bruyne helps to clear the danger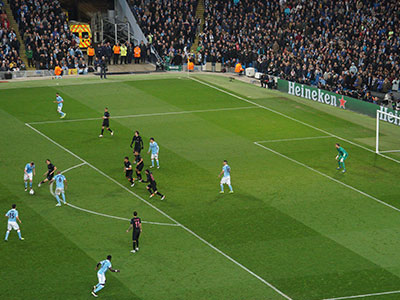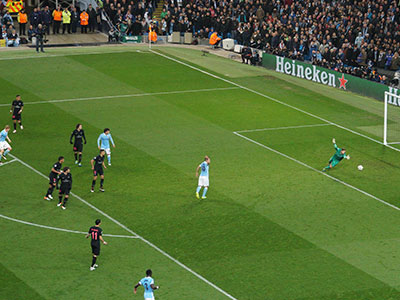 On 76 minutes Fernando passes to de Bruyne who turns and shoots from distance.....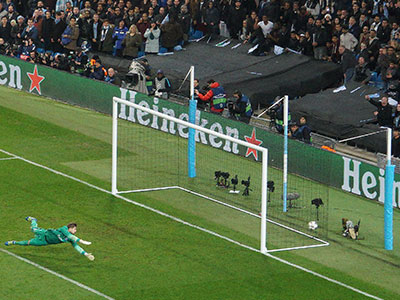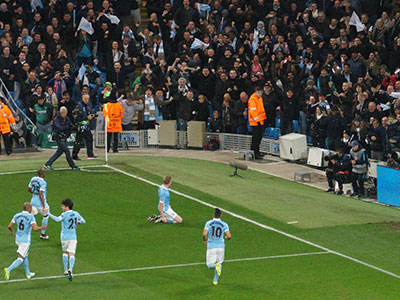 .....the ball flies past the diving Trapp and finds the back of the net and City are ahead - a great goal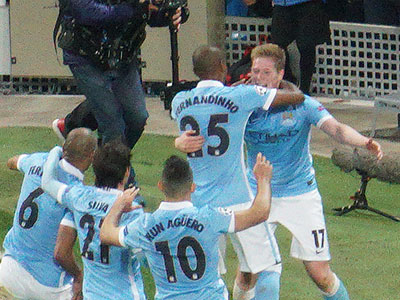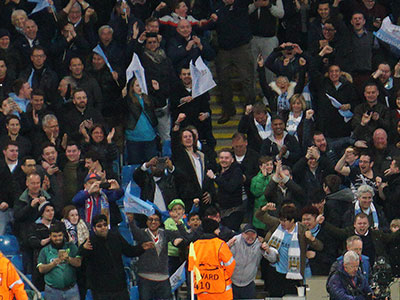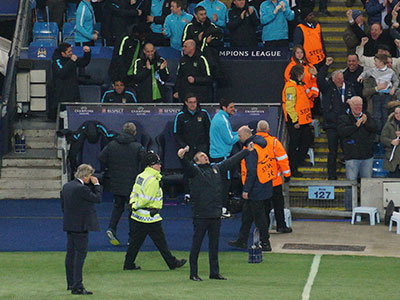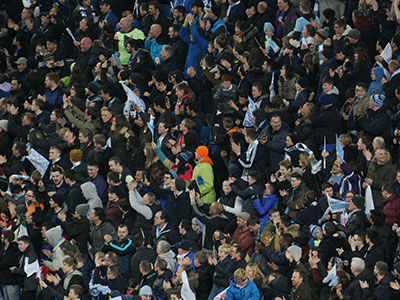 Is the manager rubbing a tear from his eye!

What an important goal that was - you can always depend on Kevin!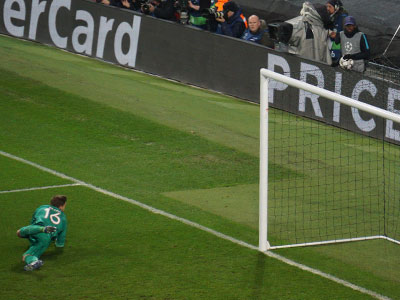 fans were still cheering when Aguero shot just wide a minute or so later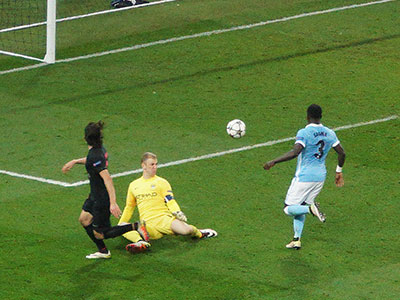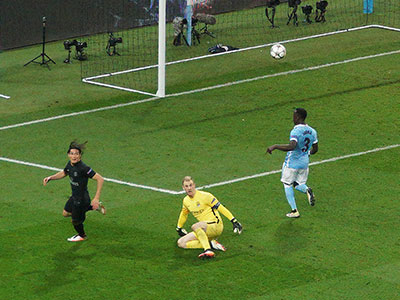 Joe Hart makes a good save from Cavani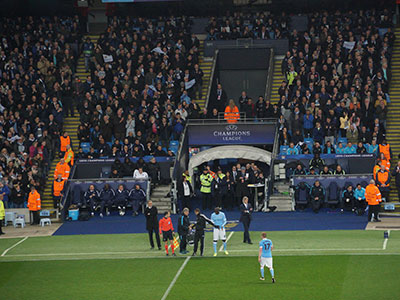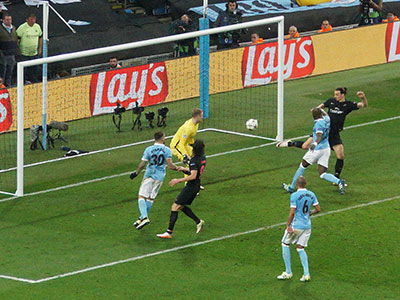 Kevin gets a standing ovation when he is subbed by Toure
Paris get the ball in the net but.......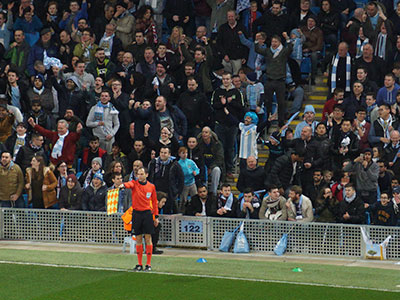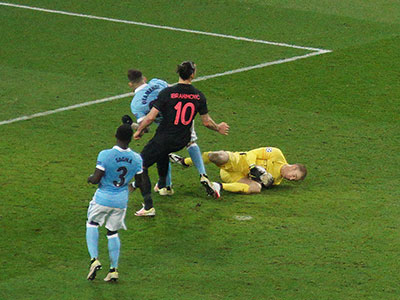 .....the flag is up for offside
Otamendi holds off Ibrahimovic as Hart saves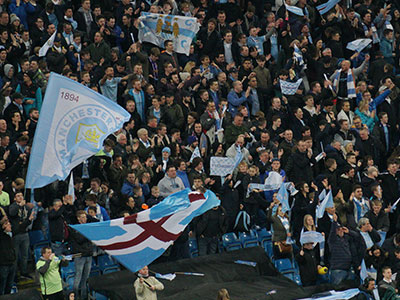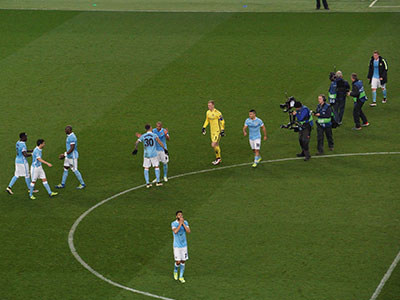 There goes the final whistle and City players and fans can celebrate an important victory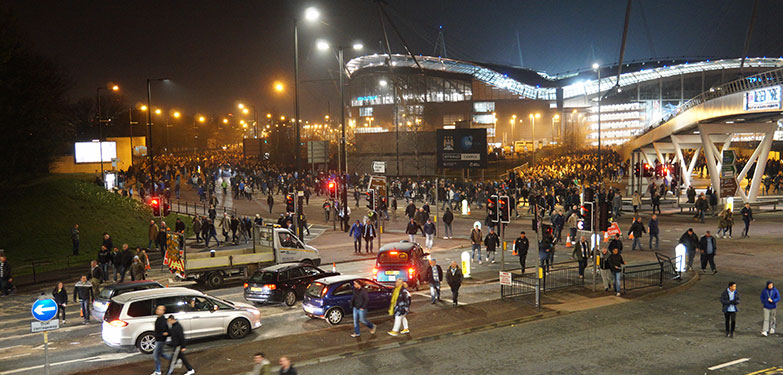 So who's next for the slaughter - Real M, Barcelona or B. Munich! Can't wait for Friday!
team
Hart 8, Sagna 7.5, Otamendi 8, Mangala 8, Clichy 7.5, Fernando 8, Fernandinho 8.5, Navas 7, Silva 7 ( Delph) De Bruyne 8.5 (Toure) Aguero 7.5 (Iheanacho)