City 2 West Brom 1
April 9th 2016 53,920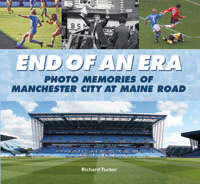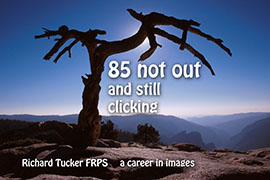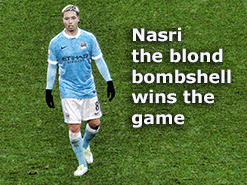 Certainly not the best of games but a vital three points to keep us in 4th place. Heavy rain did not help and with players slipping and passes going astray I am sure City were pleased to finish up winners. After the game in Paris midweek and another one to come in a few days City rested several important players and it wasn't until Toure and De Bruyne came on after 60 minutes that City started to show some style and the return after a long absence of Nasri gave him the opportunity to show what we have been missing and he deserved to score the winning goal. West Brom played well and certainly did not defend in depth all the time. They gave our defence plenty to do but Joe Hart did not have to make many saves.
Aguero and Bonny were pretty static and Navas rarely put in a good cross. I am sure Iheancho would have been a better choice than Bony. The absence of Fernandinho and Silva made a difference as well. It will be interesting to see which would be City's best team if everybody was fit!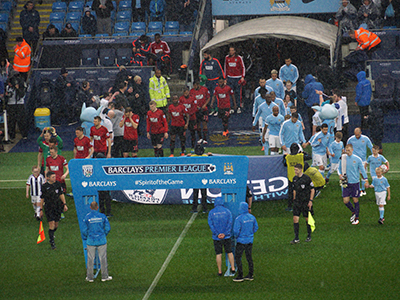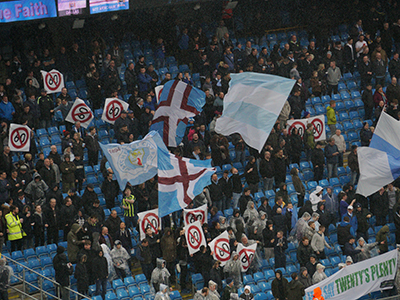 With at least six regular first teamers missing it was not the best City team today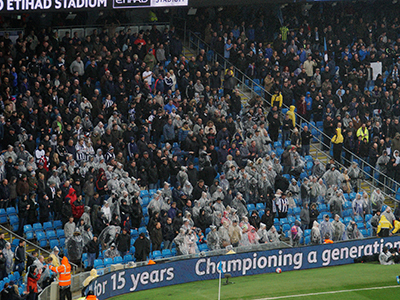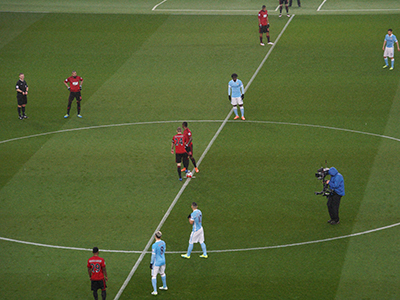 Just before kick-off City appeared to have an extra player!
Only about 850 West Brom fans had come to see their team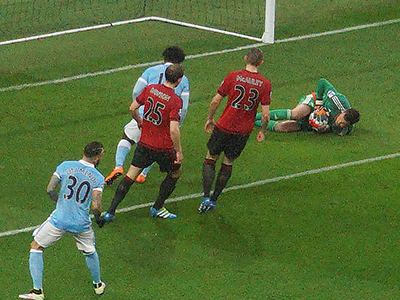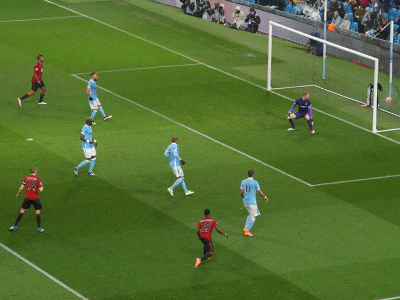 Foster was the first keeper called into action
On 6 minutes we had a shock when a City move in midfield was broken down by the ref and West Brom broke away and Sessegnon surprised Hart and scored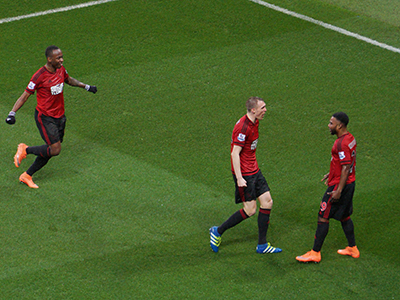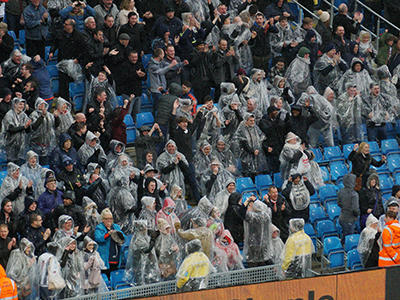 Hart never moved and the rain soaked visiting fans had something to shout about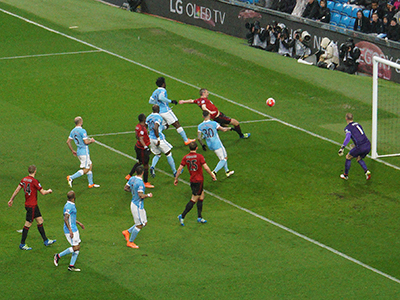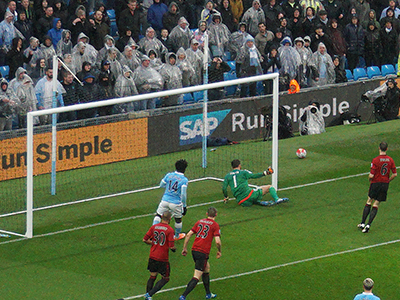 shortly after a West Brom free kick goes just wide
West Brom concede the first of several corners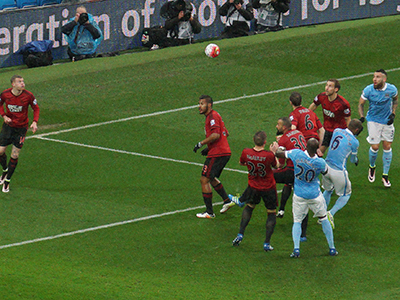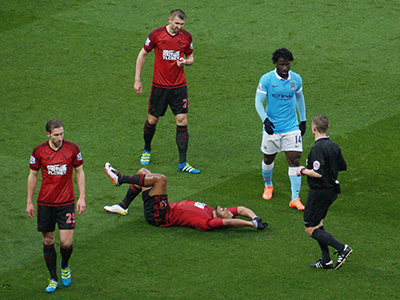 West Brom clear the corner
One of their players decides to have a lie down!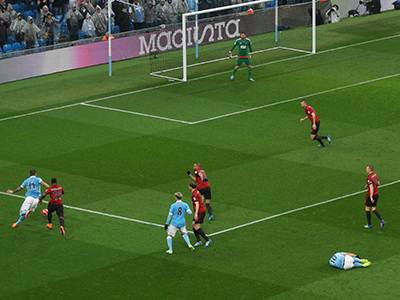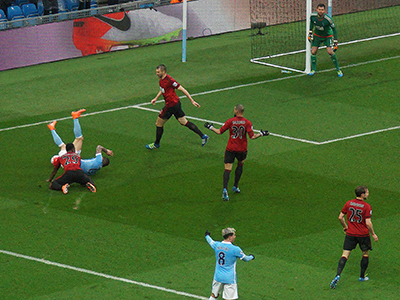 On 18 minutes Aguero is brought down but the ref waves on play and Kolarov is then brought down in the penalty area and it's a pen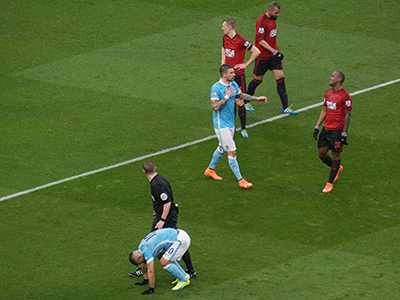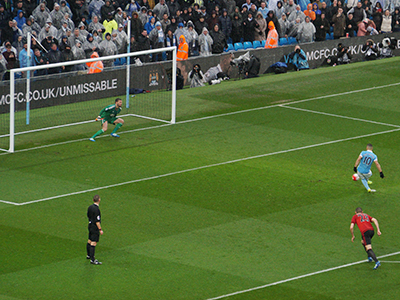 The ref checks on Aguero but he recovers to take the penalty kick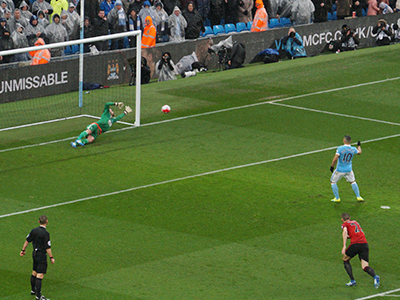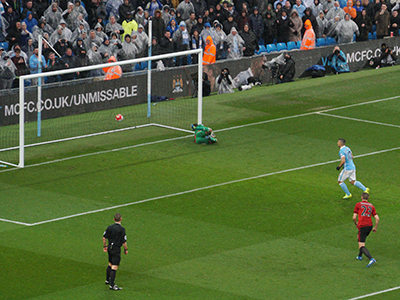 Though Foster dives the right way the shot beats him and City are level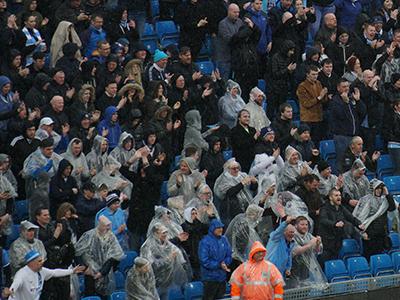 Kolarov congratulates Aguero on his 18th goal of the season and that was his 130th goal in 200 games.
The rather wet City supporters have something to shout about at last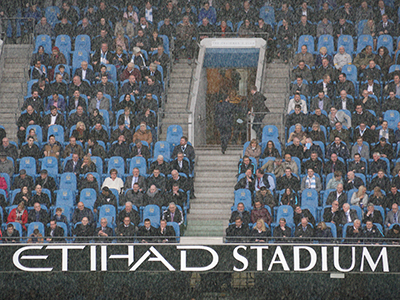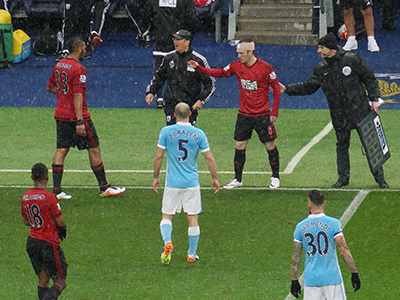 The rain continues to pour down
an early sub for West Brom - Gardner replacing Rondon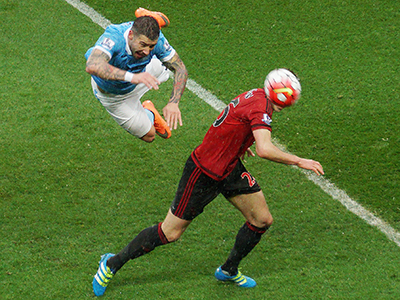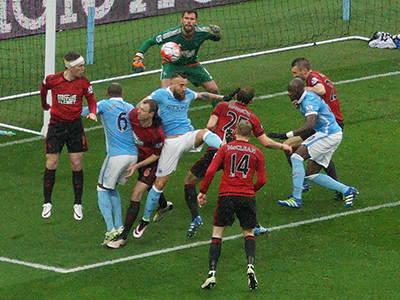 Much confusion as City try to add to the score at a corner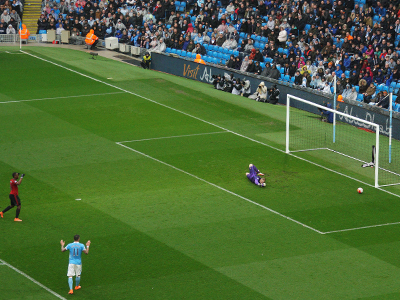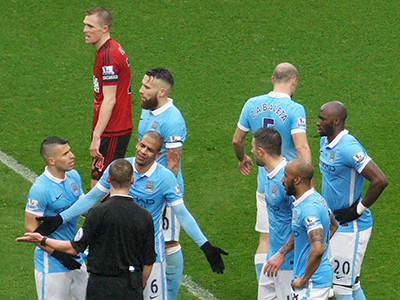 A West Brom shot goes just wide
Fernando tries to make a point with the ref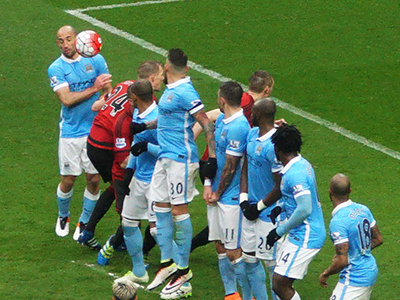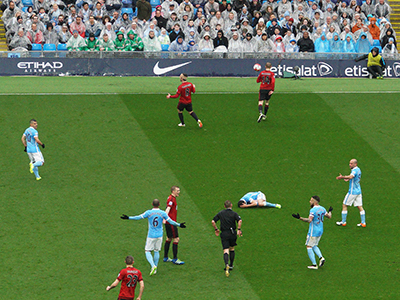 The City wall blocks the free kick taken by Gardner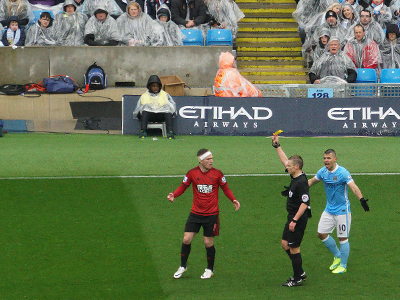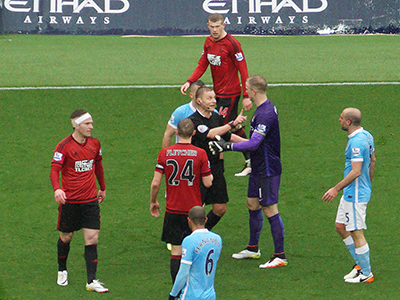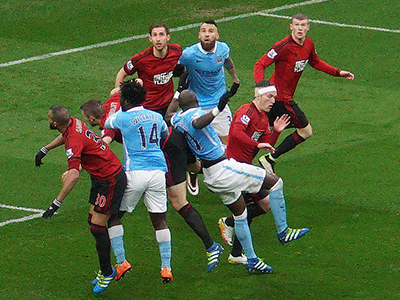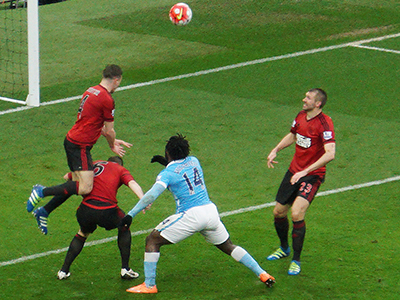 West Brom manage to clear City attacks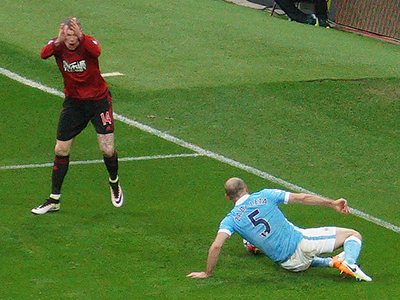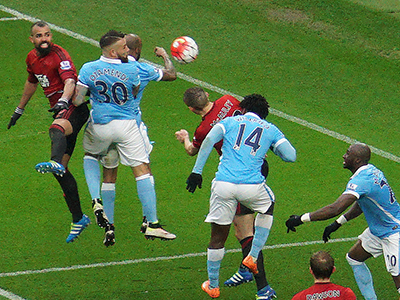 McLean appeals for hand ball against Zabaleta and then City have to clear the corner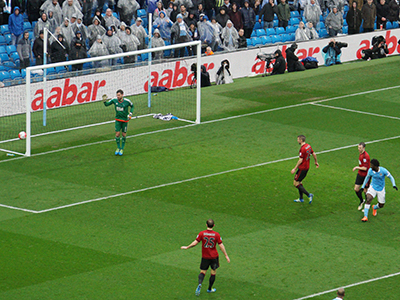 A Bony header goes well wide just before half time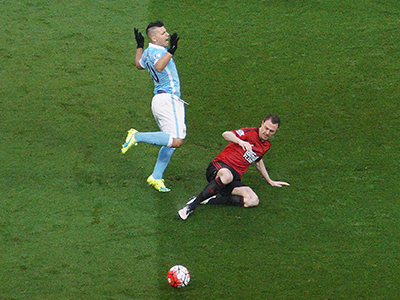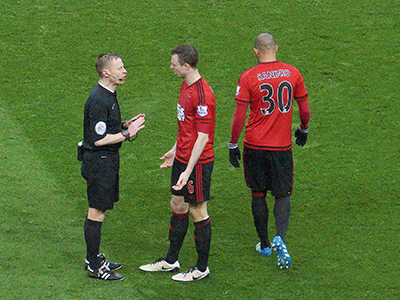 Early in the second half Aguero is brought down by Evans who explains to the ref that he had to foul him as he used to play for a team in Salford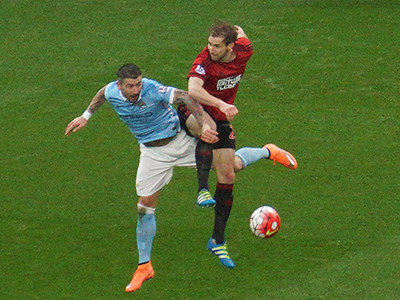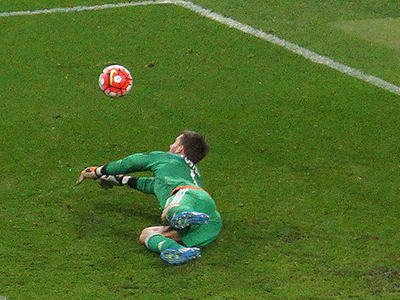 Foster saves well from Aguero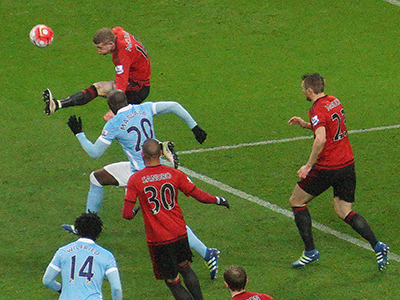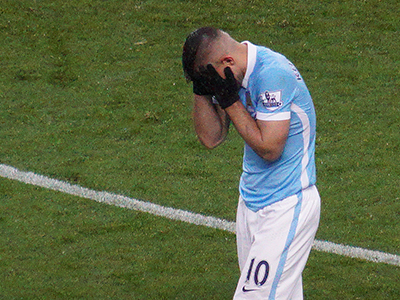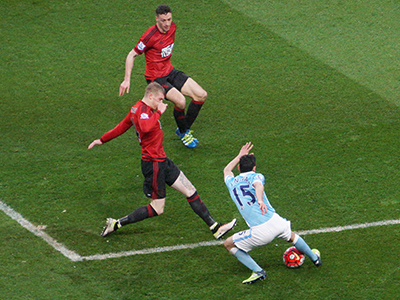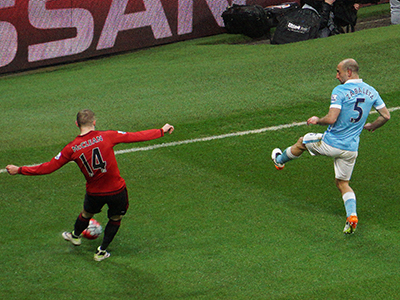 Zabaleta bocks a cross from McClean
Navas tended to come inside too often rather than go down the line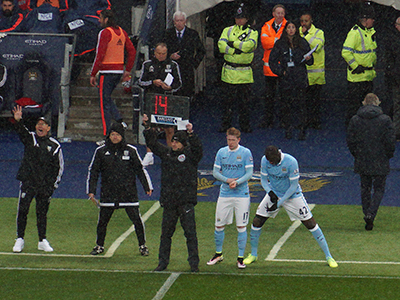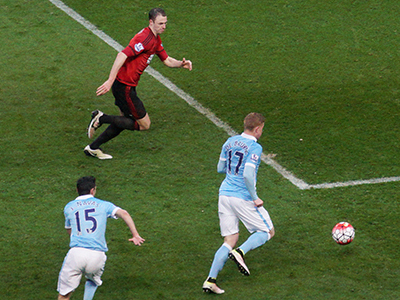 60 minutes and time for Kevin and Yaya to come on - at last!
A few minutes later and De Bruyne started an attack.....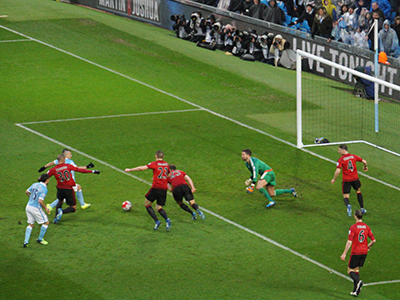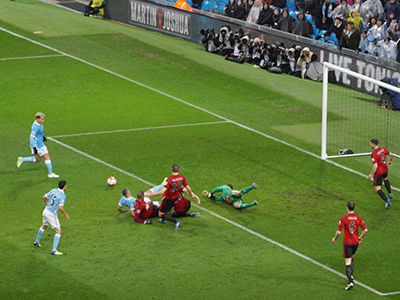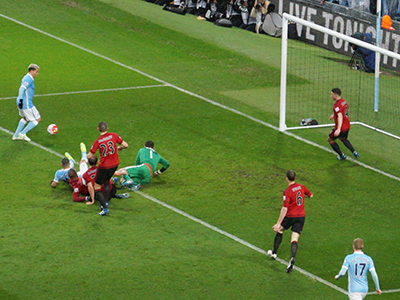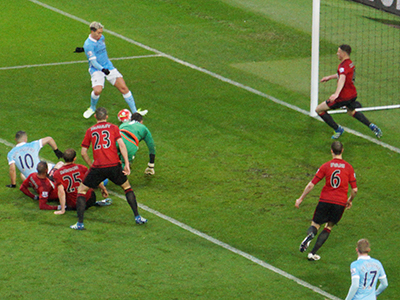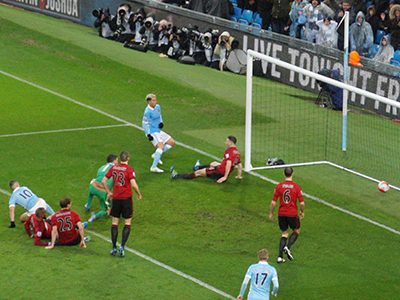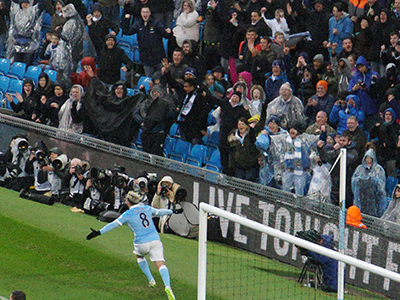 After Aguero's effort was blocked the ball ran to a waiting Nasri who shot through the legs of Chester to score and put City ahead.It was only his second Premiership start of the season.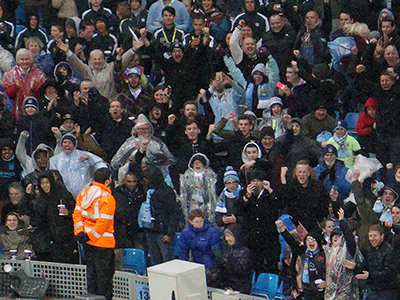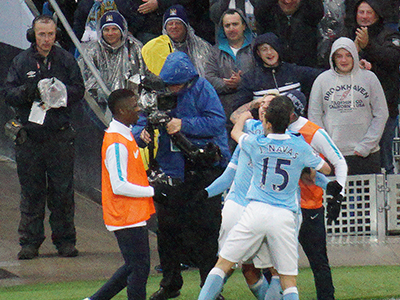 A welcome moment for City fans
City subs join in the celebrations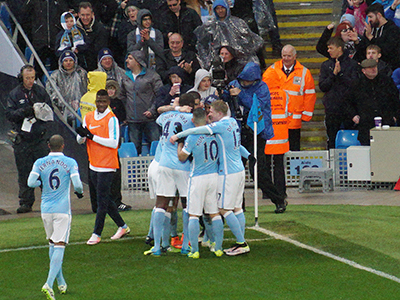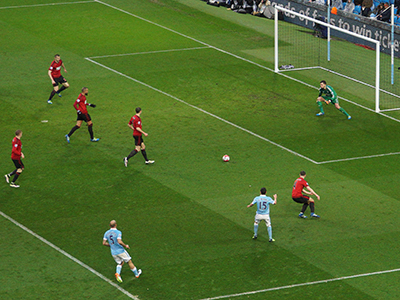 A cross cum shot from Navas goes wide
Such a vital moment for Nasri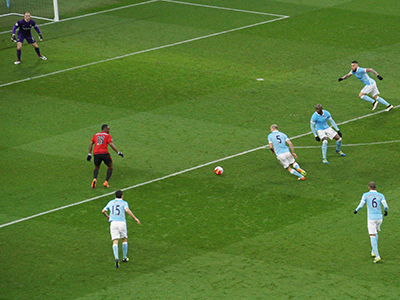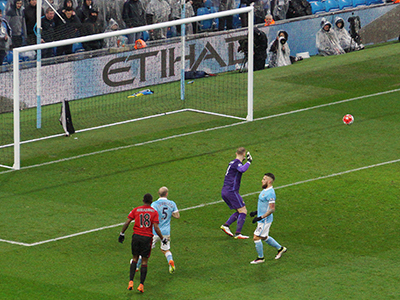 An unmarked Berahino misses a good chance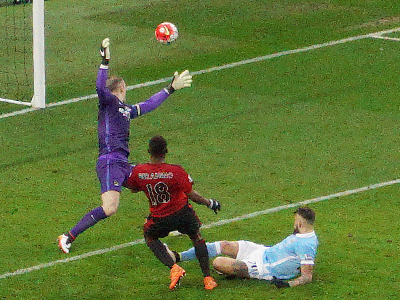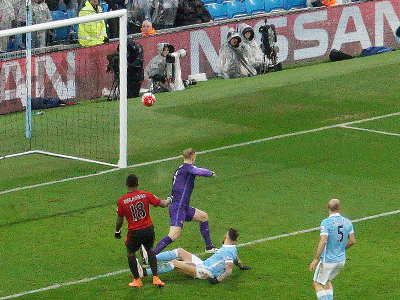 Yet another chance for Berahino but he shoots wide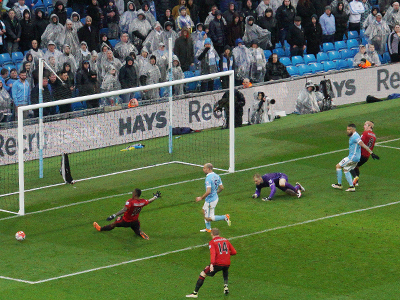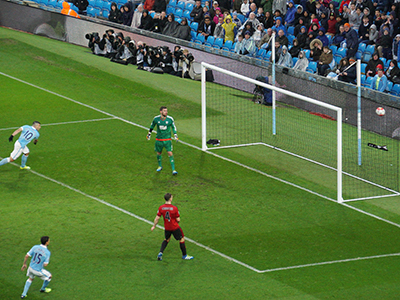 Another let off for City when a cross evades everybody
A shot from Nasri goes wide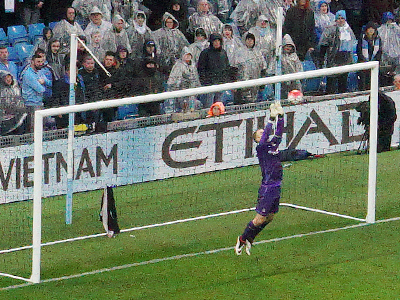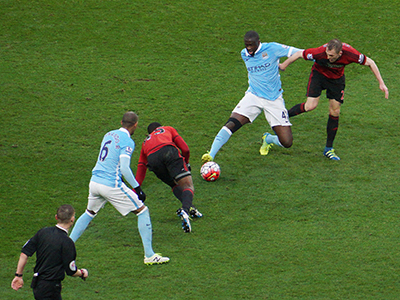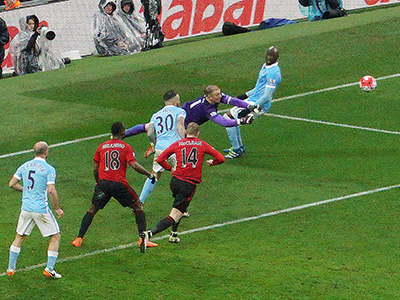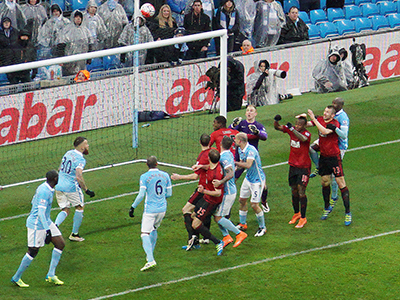 It's the final minute and City defend a corner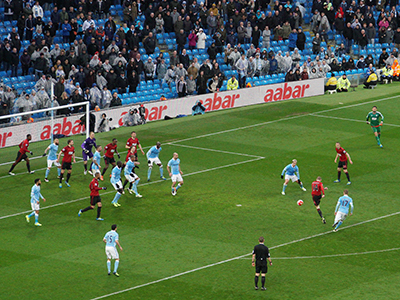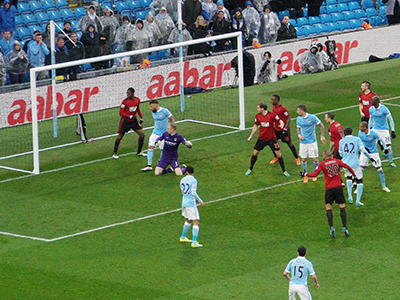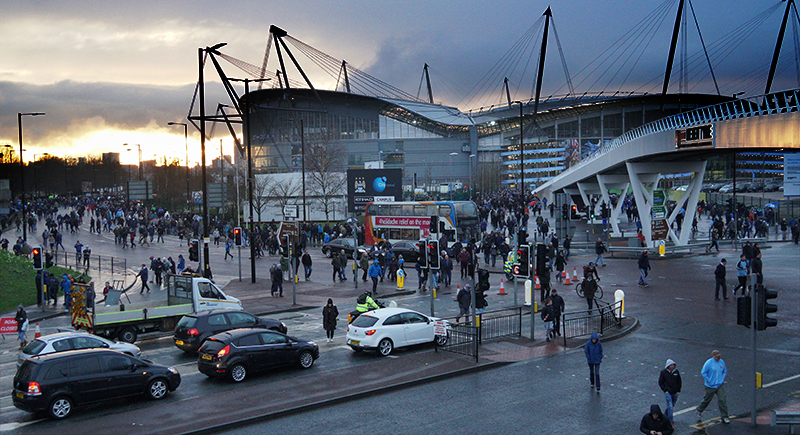 The ball comes out to McClean who shoots and thankfully for City it goes just wide
Thank goodness the rain has almost stopped as City fans make their way home happy with the three points
team
Hart 6.5: Zabaleta 7.5, Otamendi 7, Mangala 7, Kolarov 7.5, Navas 6.5, Fernando 7, Delph 7 ( De Bruyne 7.5) Nasri 8.5, Bony 5 (Toure 7.5) Aguero 7 (Clichy)