World Cup 2018 - The Last 4
France 1 Belgium 0 Semi-Final July 10th 2018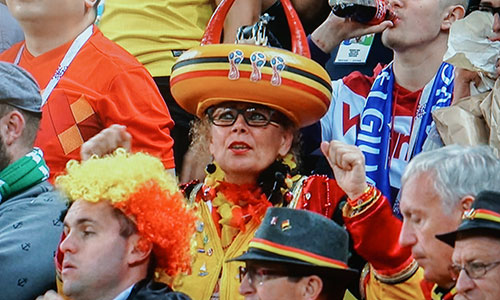 The first half ended goalless but with Belgium ahead on points and hats!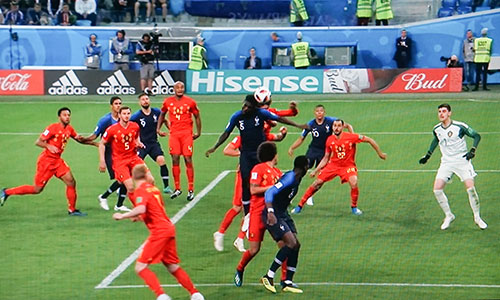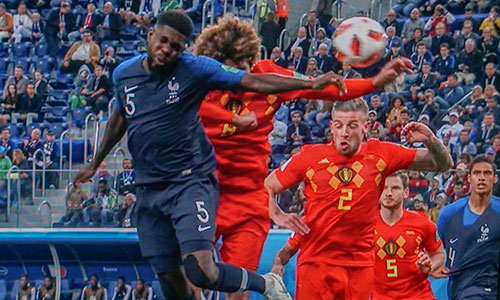 Yet another set-piece settled the battle after 51 minutes when a header by Umtiti at a corner gave France the winner.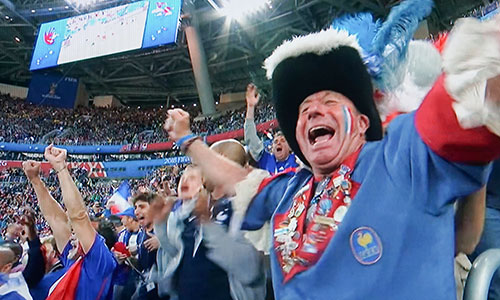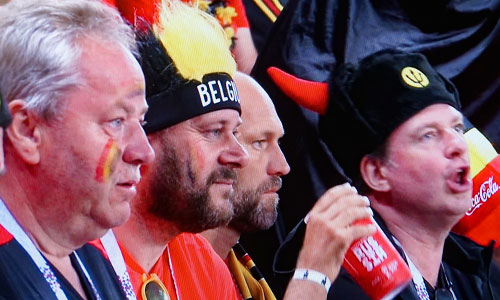 The French were delighted while the Belgium fans were in shock.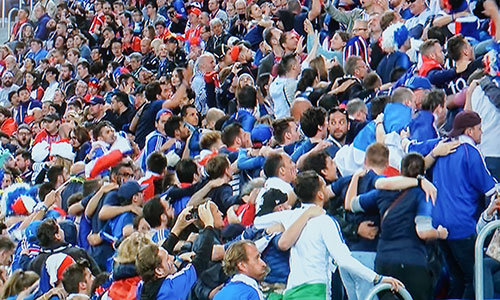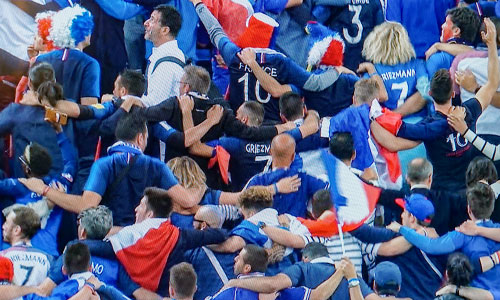 The French fans celebrated the victory with the 'Poznan'!! First time I'd seen it at the World Cup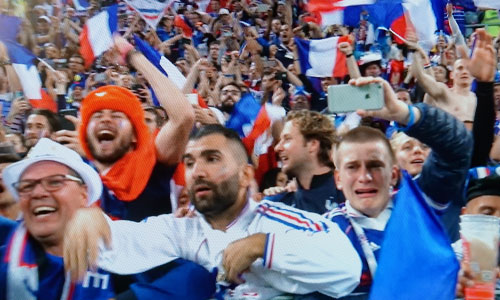 The French side defended well but Lukaku and Dembele did little
England 1 Croatia 2 aet Semi -Final July 11th 2018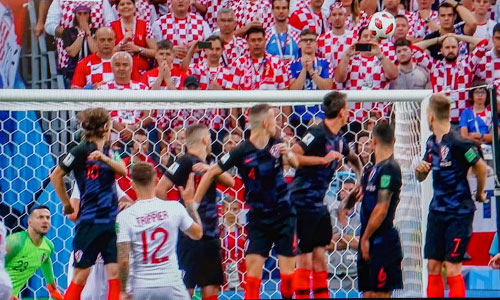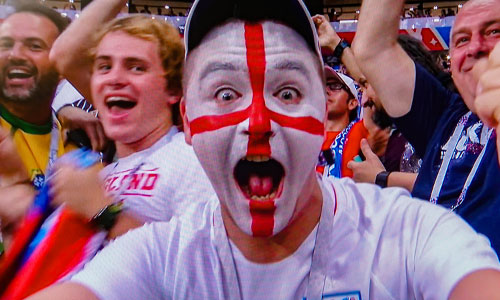 England had a great start when they had a free kick on the edge of the penalty area. Trippier's wonderful free kick was perfect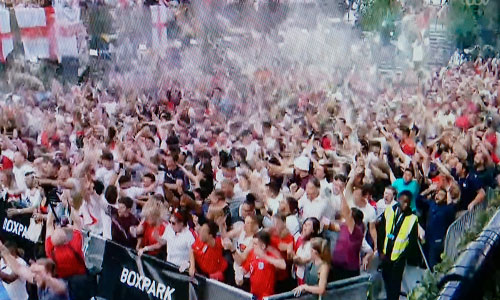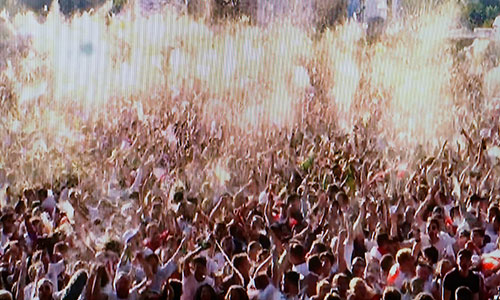 To score as early as the 5th minute set the country alight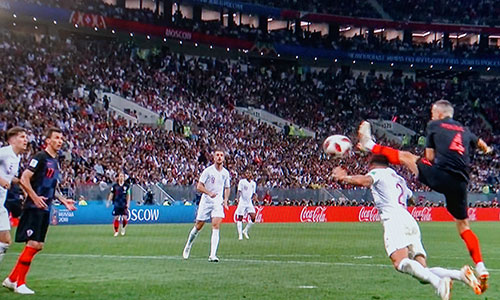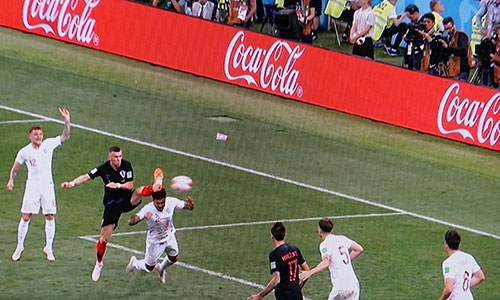 On 68 minutes disaster struck .Walker who had been injured earlier dived to head clear but Perisic got a foot to it and it sped into the net -1-1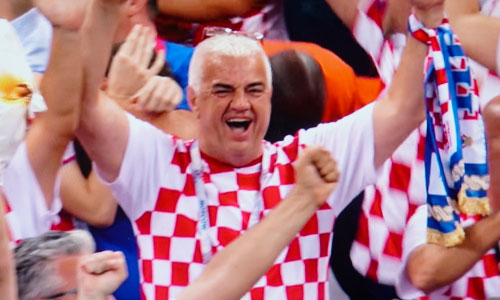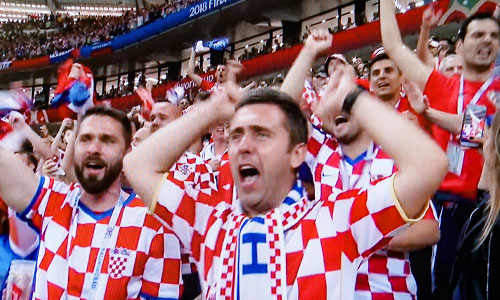 After England had the best of the first half Croatia started to pile on the pressure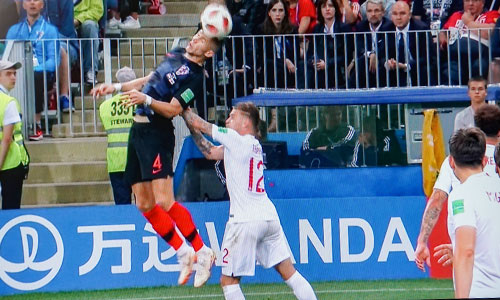 Croatia continued to dominate but the game went to extra time and just when we thought it was going to penalties a header reached the foot of Mandzukic and he was not going to miss from there.It was in the 109th minute and England had little time to find an equalizer.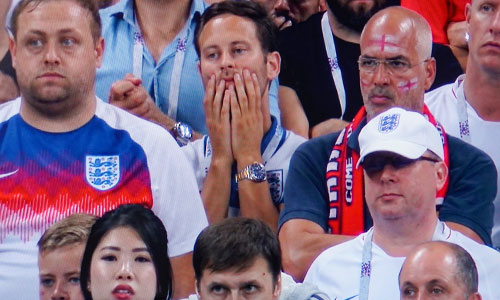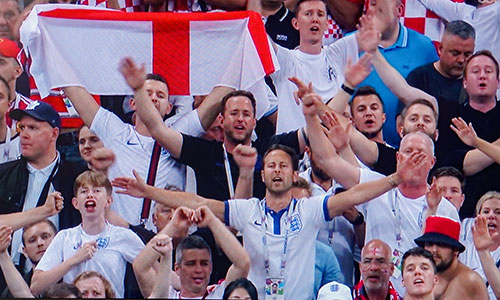 So England's Russian adventure had come to an end but they had done well to get to the semi
Belgium 2 England 0 3rd place July 14th 2018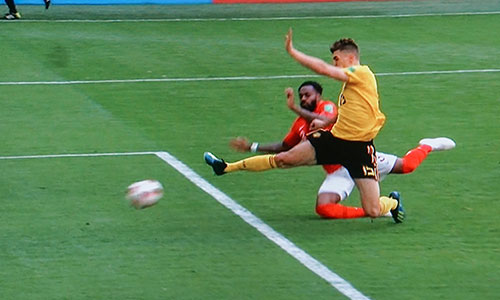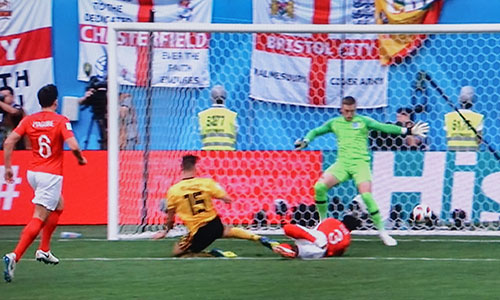 Belgium took an early lead in the 4th minute. Following a long kick by the keeper Chadli crossed for Meunier to score from close range.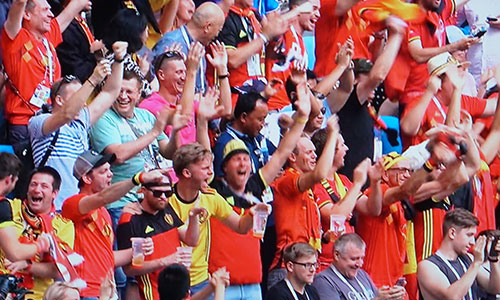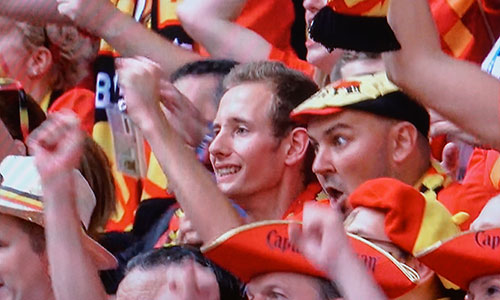 Englands best chance came after 70 minutes. Dier chipped the ball over the keeper only for Alderweireld to come from nowhere and prevent a goal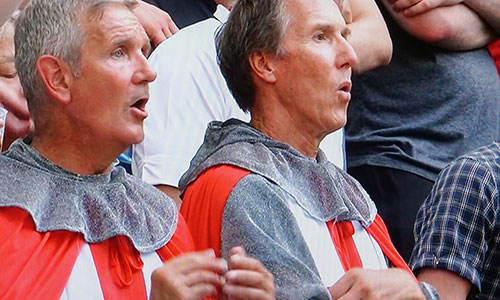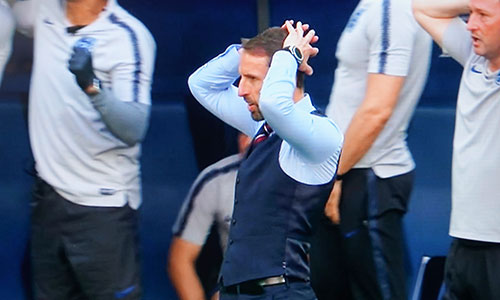 It might have made a difference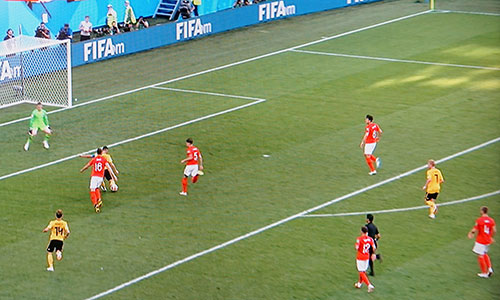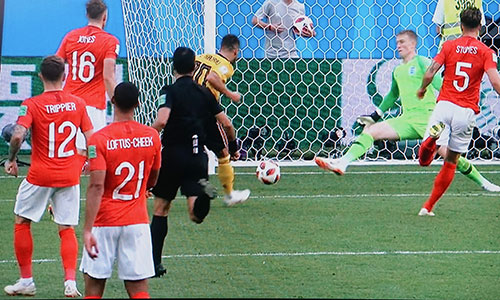 Two minutes later and it was game over - De Bruyne threaded through a great pass and Hazard finished the move shooting past Pickford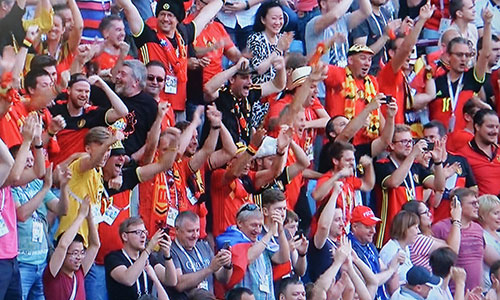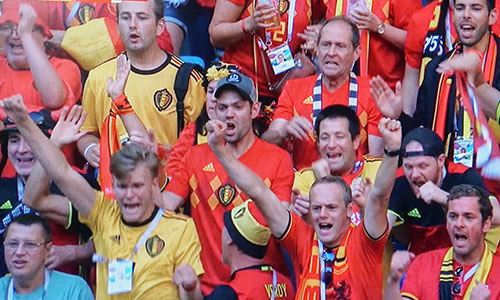 Shame it's not Belgium against France in the final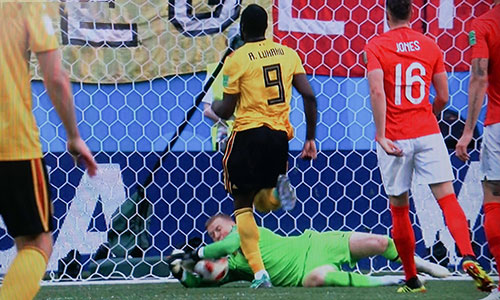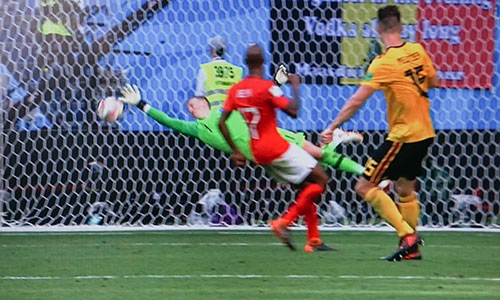 Pickford had kept Englands hopes alive with some good saves
France 4 Croatia 2 The Final July 15th 2018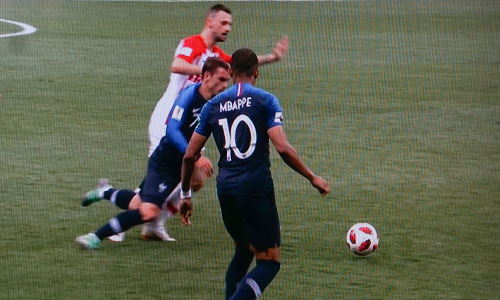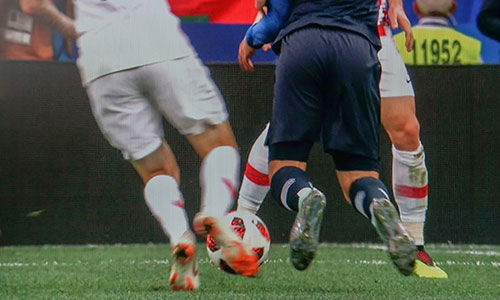 Croatia were unlucky when in the 17th minute Griezmann dived to get a free kick - you can see both feet off the ground - a tell tale clue - and ....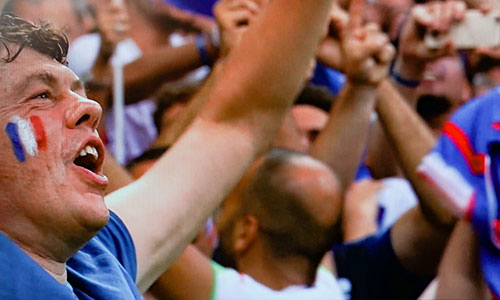 ....from the free kick the ball glanced off the head of Mandzukic and into his own net - France one up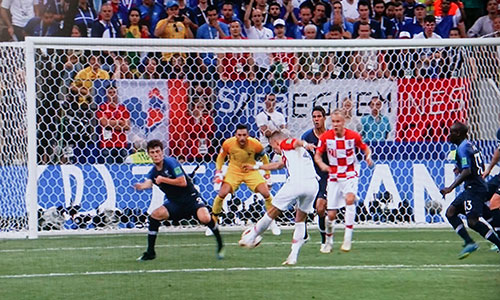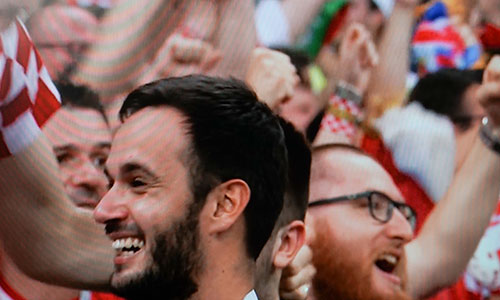 ten minutes later Croatia drew level thanks to a good effort by Perisic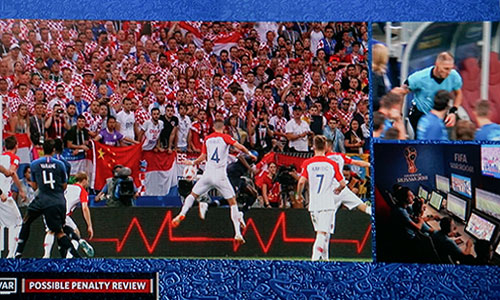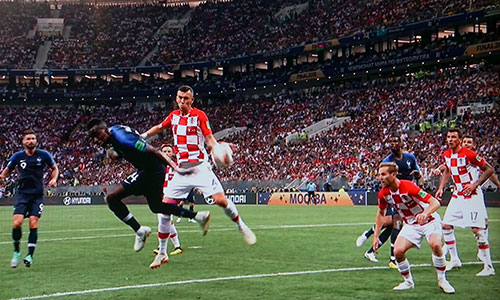 On 35 minutes we had a VAR review of a possible penalty and the ref took a long time before giving France a penalty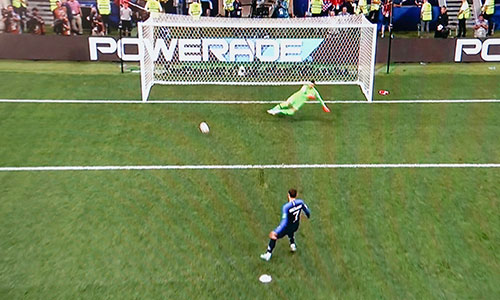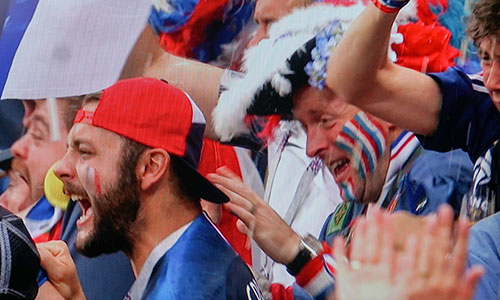 Griezmann made no mistake from the spot and France were ahead 2-1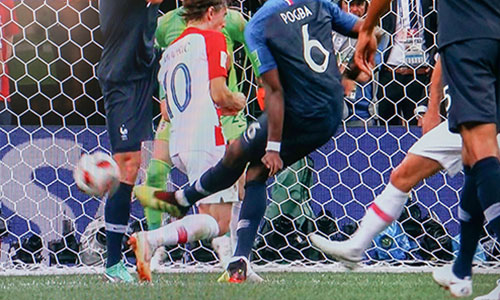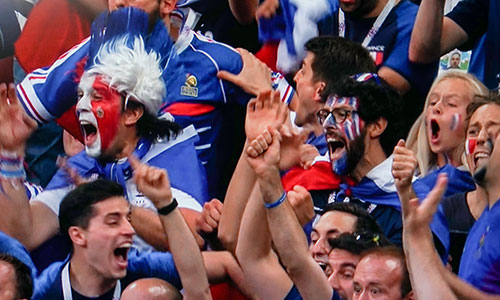 Pogba got number three on 59 minutes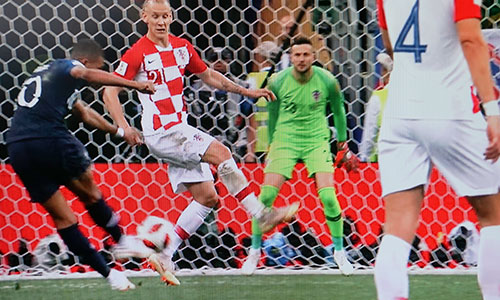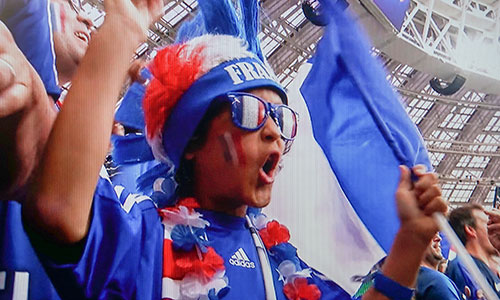 A few minutes later Mbappe notched number four and surely it was game over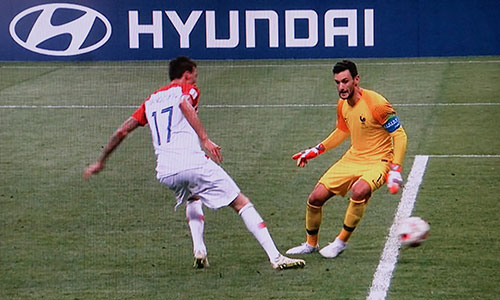 With twenty minutes to go an extraordinary mistake by Lloris the French keeper gave a goal to Mandzukic but try as they could Croatia could not score again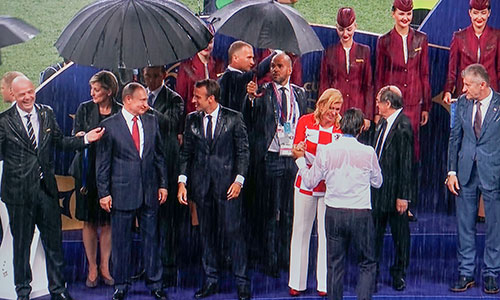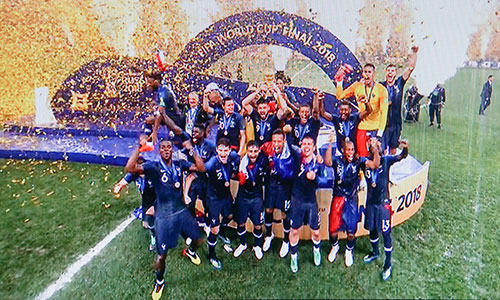 Just as the presentations started the heavens opened and it just poured down. Good job Steve McClaren wasn't there!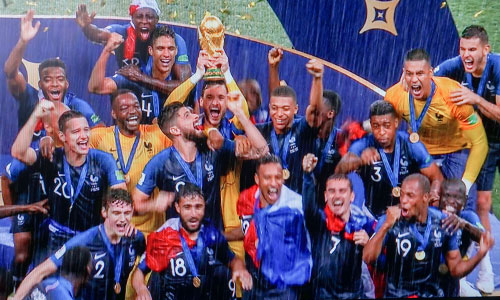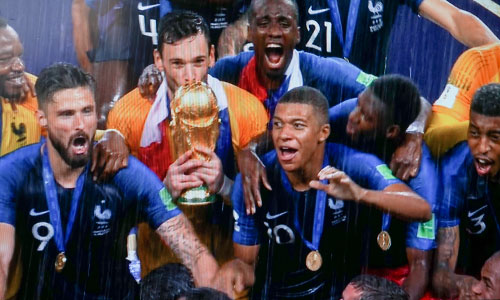 Kane won the golden boot with six goals and Modric the best player award. Best keeper award went to Courtois and best young player went to Mbappe of course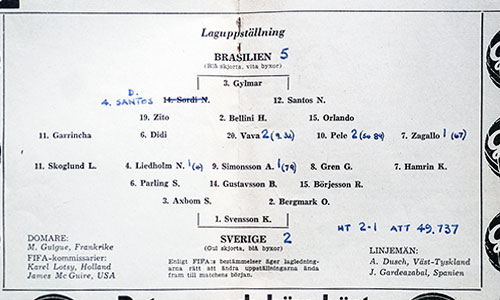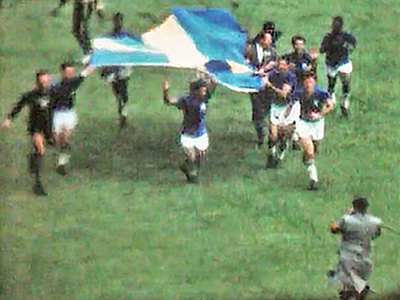 It was not the highest scoring final - that remains with the 1958 final in Stockholm when Brazil beat Sweden 5-2.
I was lucky enough to be there and shot some 8mm film. The frame from the old film on the right shows the Brazil team celebrating after the game. I think Pele is on the right hand side. He is still the youngest to play in the final at 17plus.
I also saw him score a hat-trick in the semi-final when Brazil beat France 5-2