This was my first visit to Old Trafford this season on a really hot day and I am afraid there were a few negatives and changes to talk about. There were very few watching - whether it was the very hot weather or the fact that for probably the first time I can remember there is no reduced price for OAP's! It was strange to see the umpires and players coming out of the Media Centre and unless you wanted to burn in the sun it was almost impossible to see the working scoreboard from lower Stand B where there was some shade. There were a lot of moans from spectators so I hope it will all be sorted by the time the Test comes.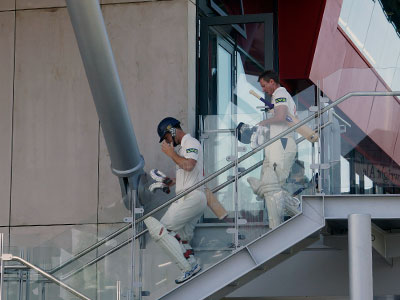 The first thing to note is that the players and umpires now come out of the new media centre and there is no bell!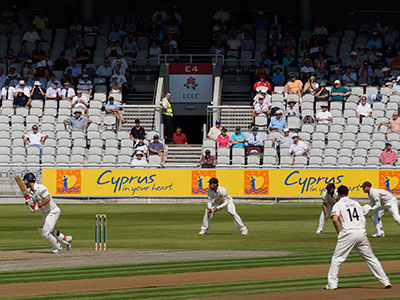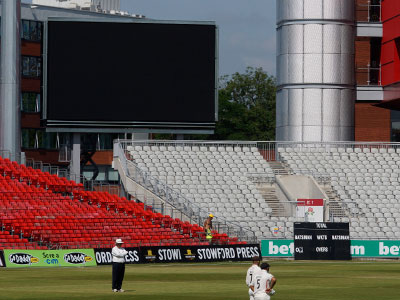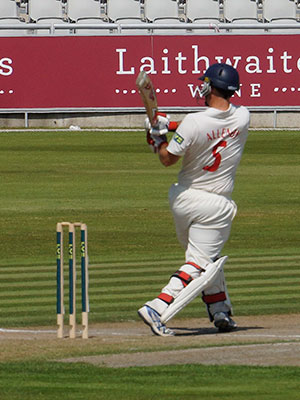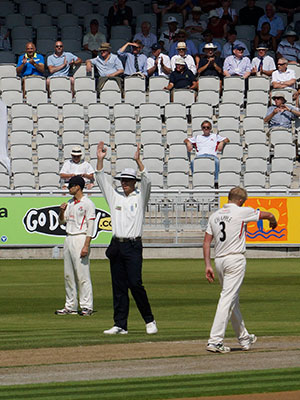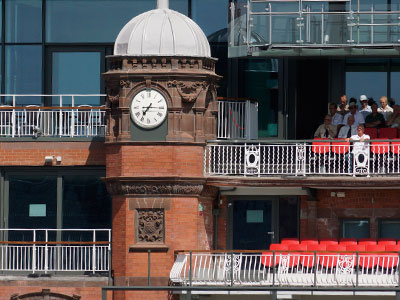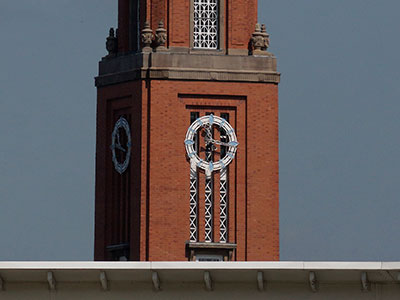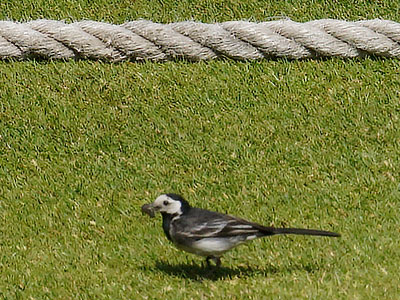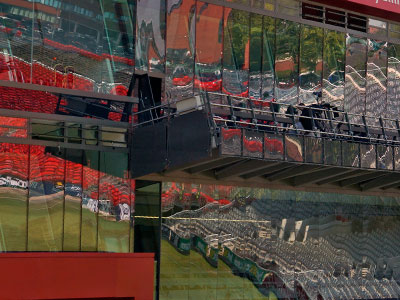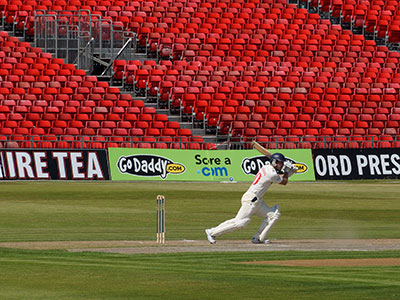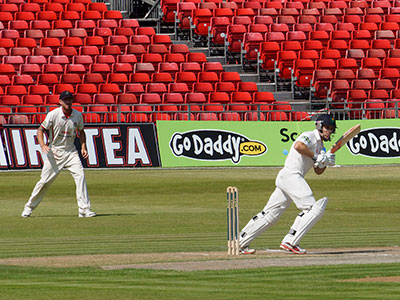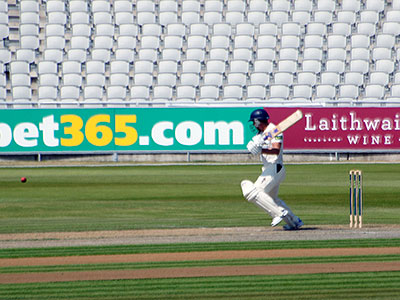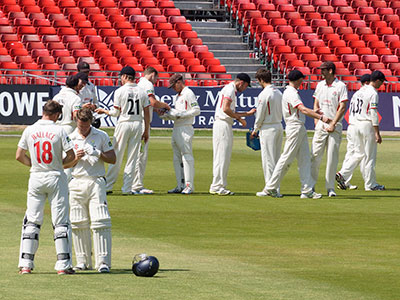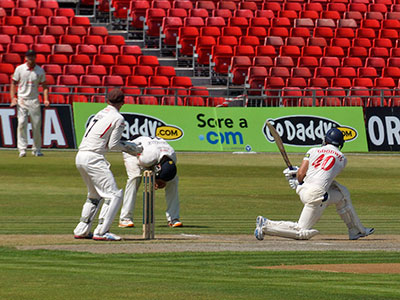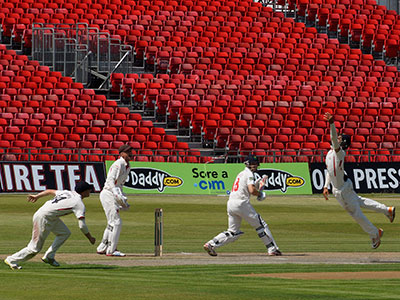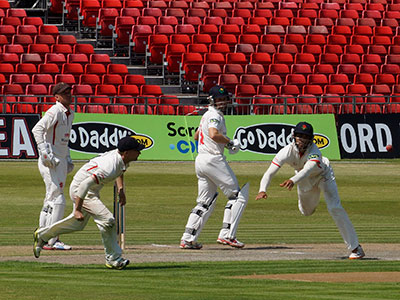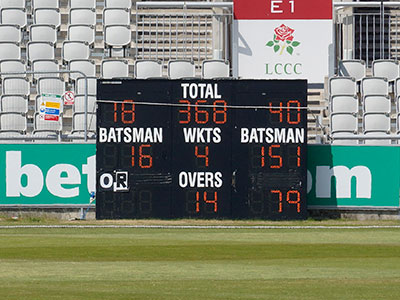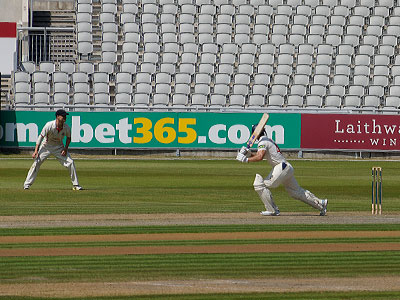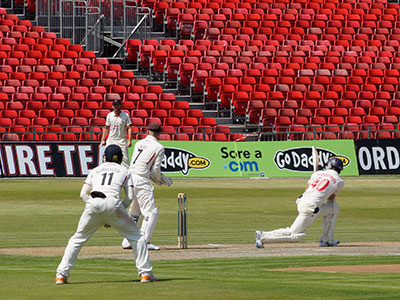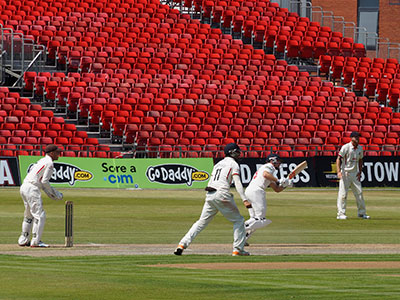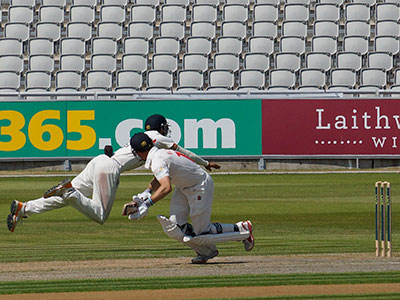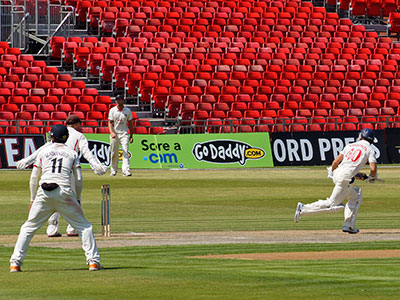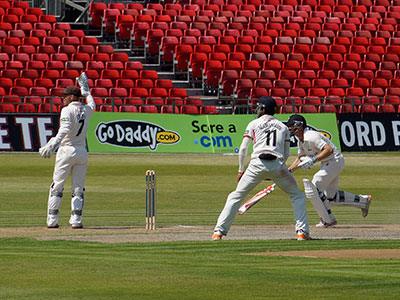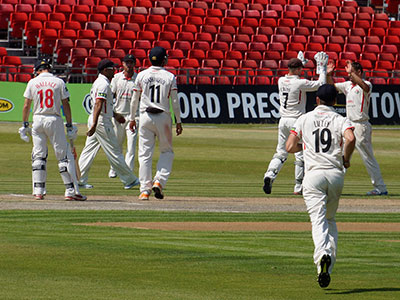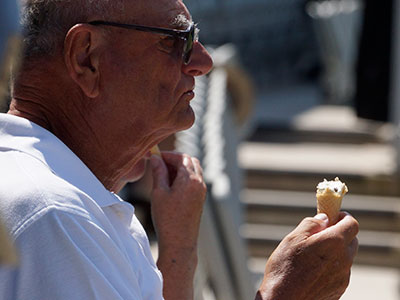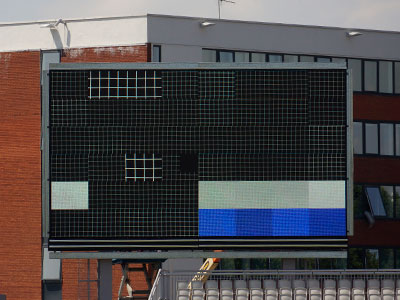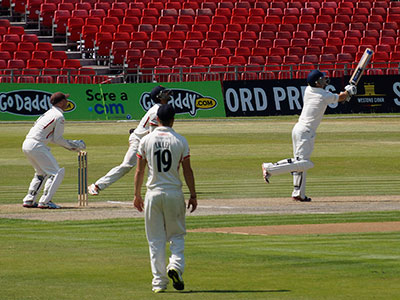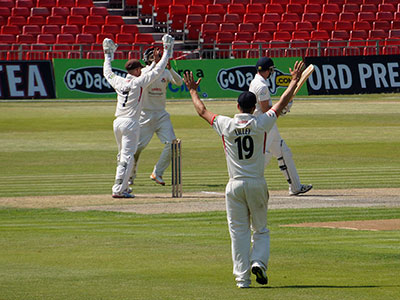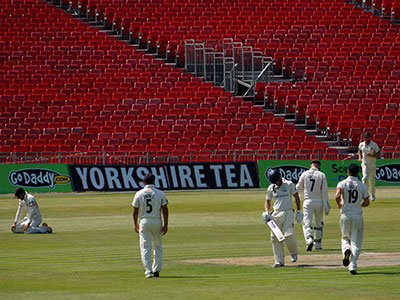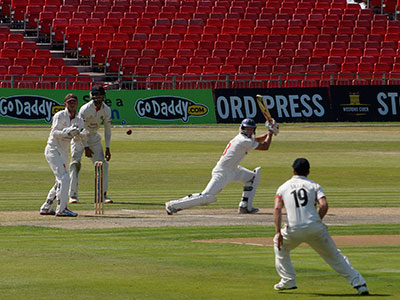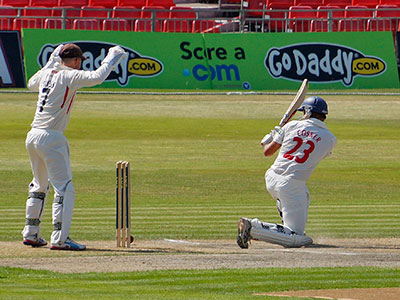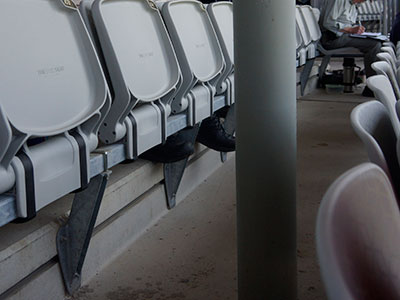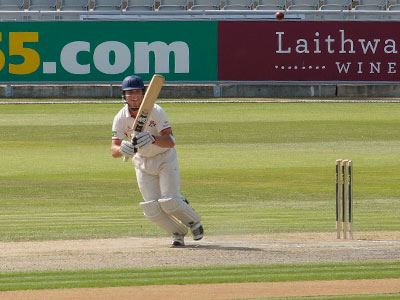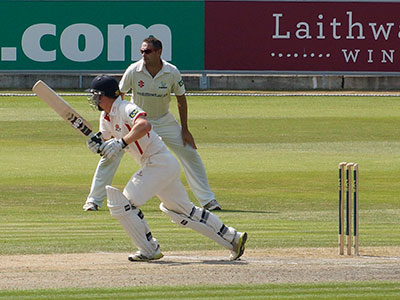 Goodwin resuming on 138 not out hits Hogg for 4
Neither of the scoreboards that we could see were working
Allenby hits Chapple for six
I am not sure what time zone the Pavilion clock is working too but it's about 8 hours later or earlier than the Town Hall clock!
This little chap near the boundary rope seems to have caught something
Reflections in the new Media centre windows
Reece drives Chapple to leg
Wallace drives for a couple of runs
Time for a break and a drink
Agathangelou takes cover as Goodwin sweeps Kerrigan
Agathangelou in action again as he tries to catch a shot from Wallace off Kerrigan
Hurrah the little scoreboard is working though it is almost impossible to read with the naked eye from the other side of the ground
Goodwin edges a four off Proctor
Goodwin hits Kerrigan for a couple of runs
Wallace drives Kerrigan to leg for 2
Goodwin brings up the 400 for Glamorgan
Wallace is out caught by Prince off Kerrigan for 37 with the score on 408
The bigger scoreboard sprung into action -no doubt sending secret messages into outer space!
Kerrigan is lofted into the outfield
Wagg is caught by Agathangelou off Kerrigan for 0. Glam 441 for 7
Goodwin departs for 194 caught by Agathangelou off Kerrigan
Cosker drives Kerrigan for 2
Cosker is last man out lbw to Kerrigan for 14. Glamorgan finished on 474 with Kerrigan taking 7 for 162
Note that in the new stand there are some columns that restrict viewing
Lancashire ended the 2nd Day on 93 for 0 wicket nd eventually the game was drawn
Images shot with Sony Nex 7 18-200 zoom - most images cropped