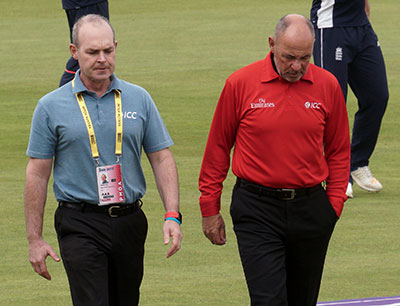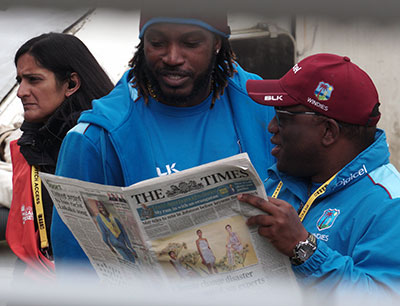 The umpires come off after an early inspection - no play for a while - wet patches!!!
These 2 West Indies players have found something interesting in the Times
I was early for the 1230 start on a sunny day but there was no play until 2-30 because of wet patches. Good job I had brought a book to read! No extra work was done on these areas to speed things up and the growing crowd were not happy about the delays on such a nice day. Was it to do with the pop concerts etc that take place on the ground. All images taken with Sony 18-200 zoom on the Sony A6300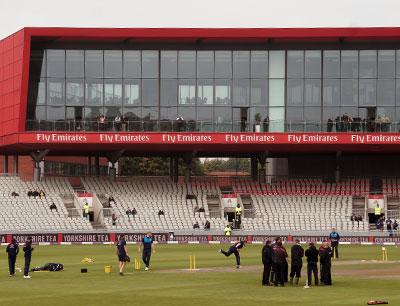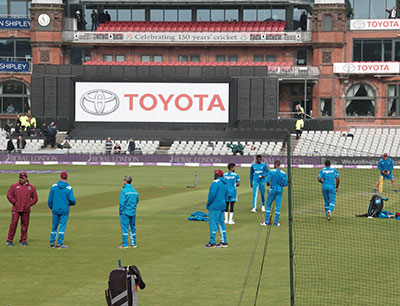 Players on both teams were out for some practice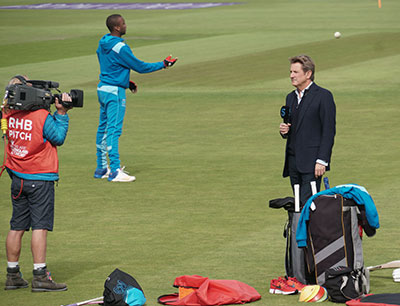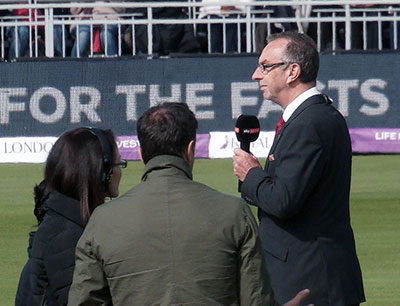 Mark Nicholas gets ready to broadcast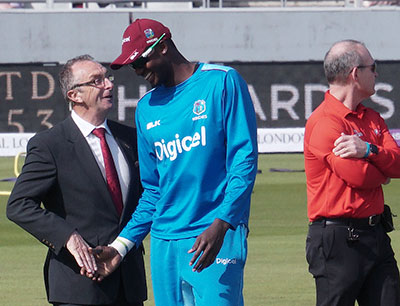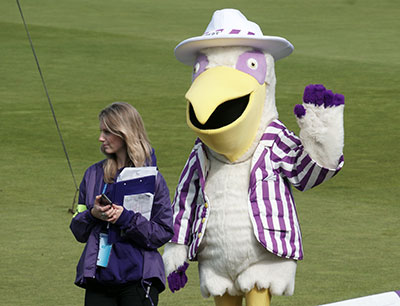 David Lloyd has a joke with the West Indies skipper Jason Holder who is 6ft 7in high
Another tall chap but not a player!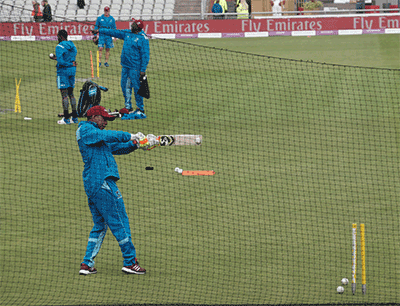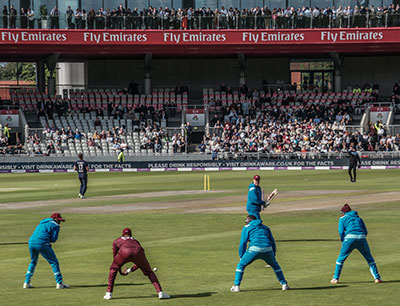 The West Indies players practice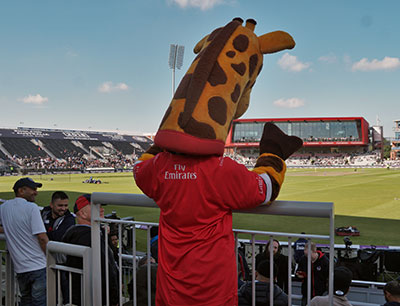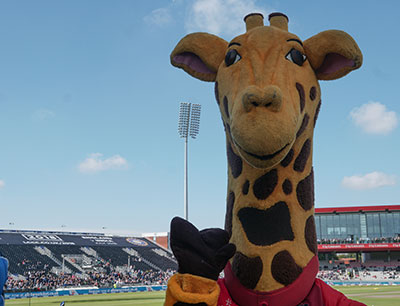 Lanky the Lancashire Cricket mascot pops up to say Hi!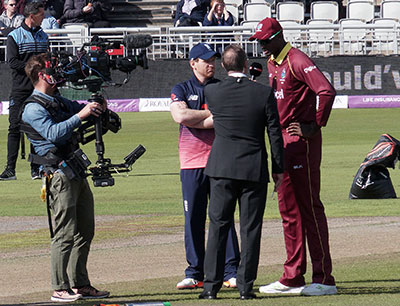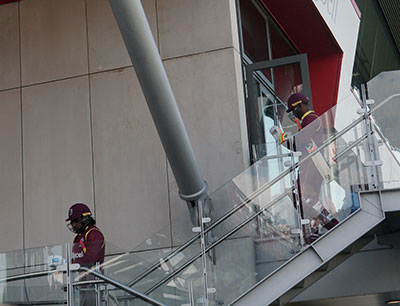 Morgan and Holder meet for the toss which was won by the West Indies who decided to bat
Here come the opening batsmen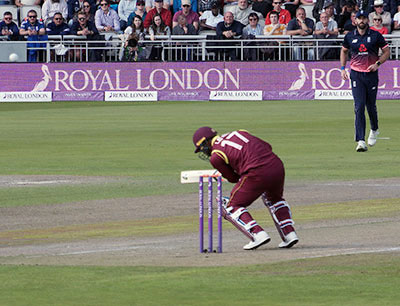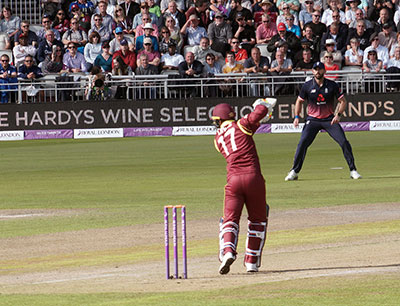 Lewis takes evasive action to avoid a short one from Woakes
Lewis drives Woakes for 2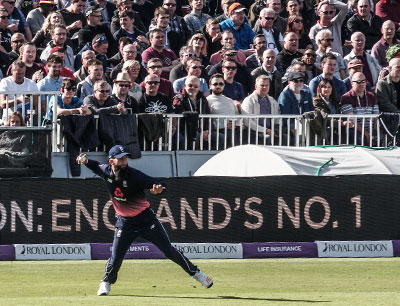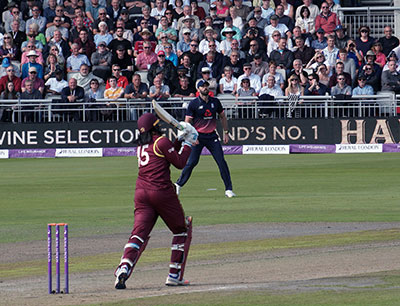 Rashid about to hurl the ball in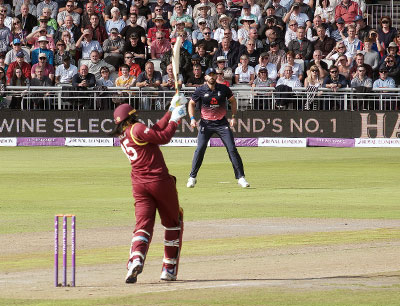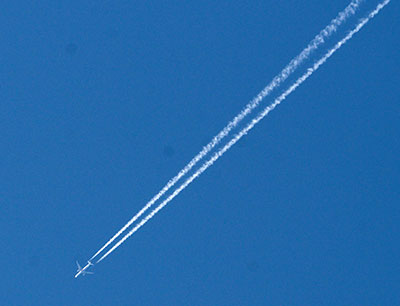 Gales hits a huge hit off Woakes and I wonder whether aircraft passing overhead have been warned that Gale is batting!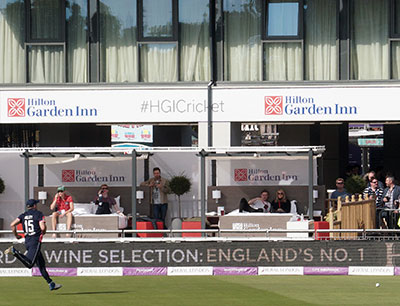 Gale thumps a four off Woakes to the new hotel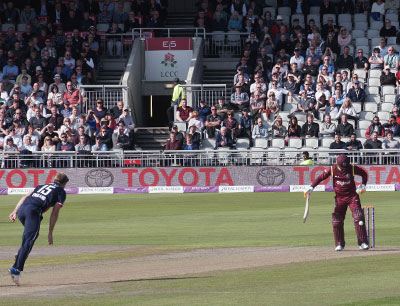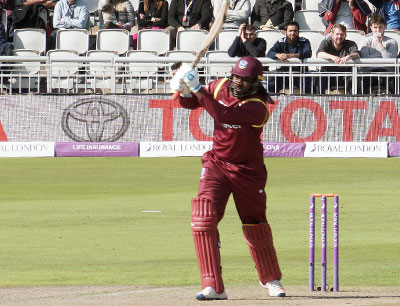 Lewis is beaten by Willey
Gales hits another 6 this time off Willey

Gale is nearly out -the ball not quite reaching the slip fielder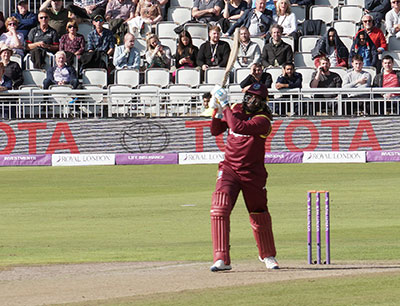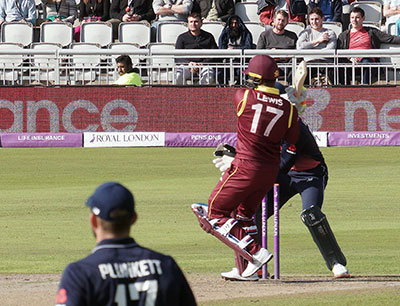 Lewis hits Moeen to leg........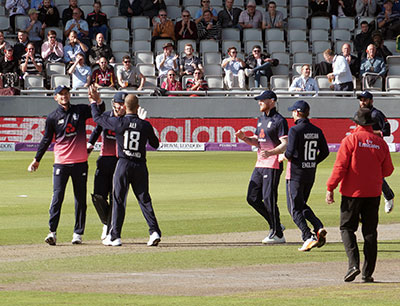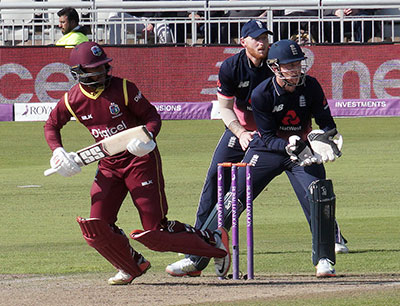 ....but is caught by Hales and the first wicket is down for 45. Lewis made 11 off 14 balls
Hope is off the mark with a single off Moeen Ali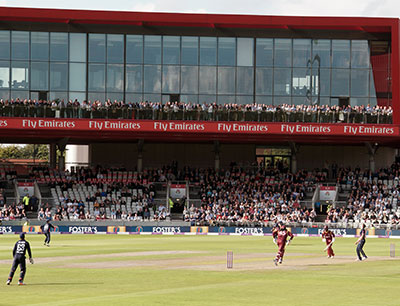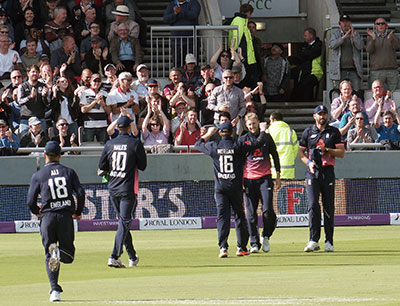 Gale is out caught by Root trying to hit another hit off Woakes for 37 with the score on 53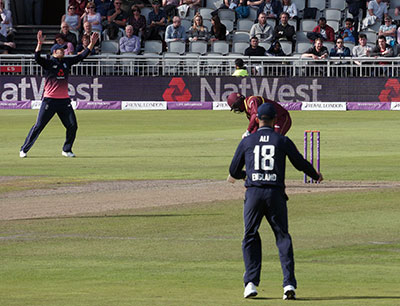 Frustration at a near miss
Hope hits a boundary off Rashid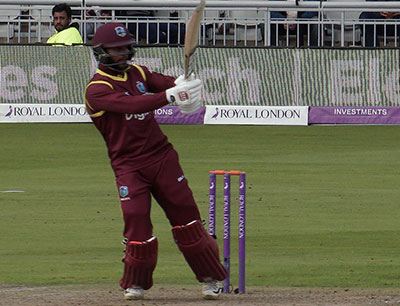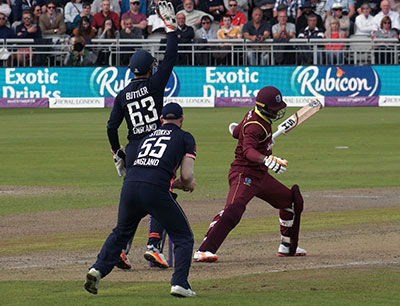 Hope pulls Plunkett for 4
England appeal but Samuels is not out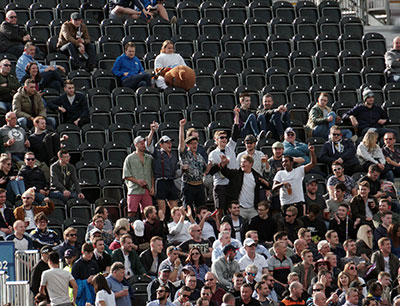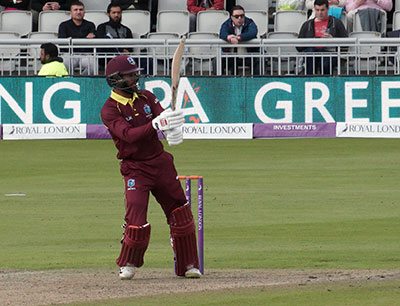 The crowd start to get a bit noisy while Teddy has a rest behind the group
Hope pulls Stokes but is caught ........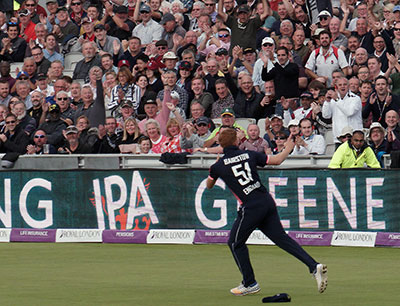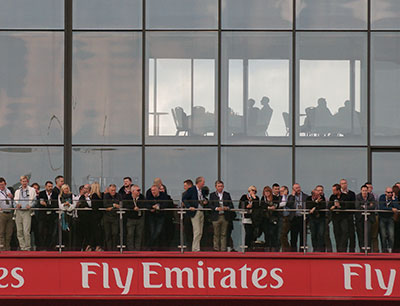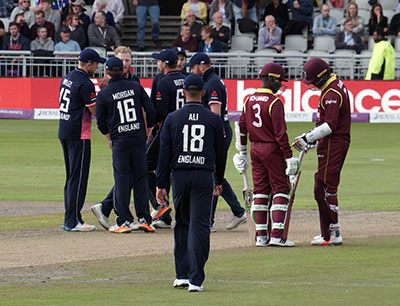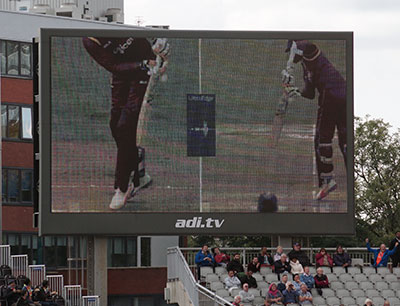 .....on the boundary by Bairstow for 35
West Indies are 103 for 3 off 23 overs
Shortly after the umpire gives a wide but after a review Samuels is given out caught behind on the legside by Buttler for 17 with the score on 107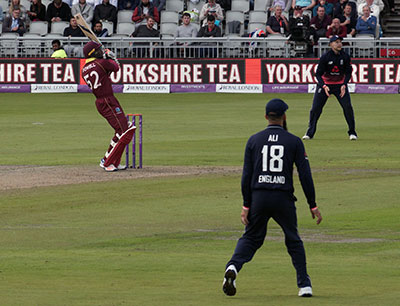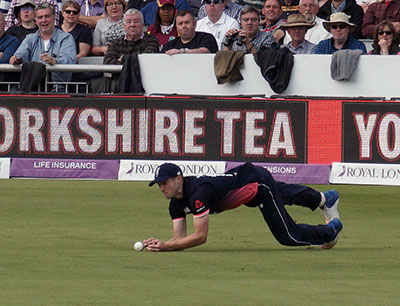 Powell is dropped by Woakes off the bowling of Bairstow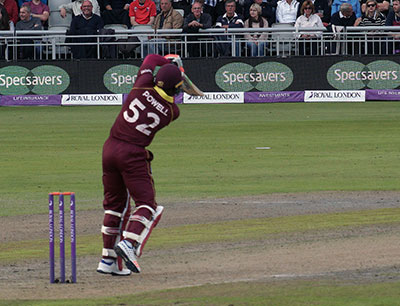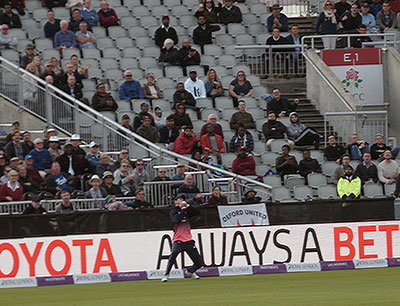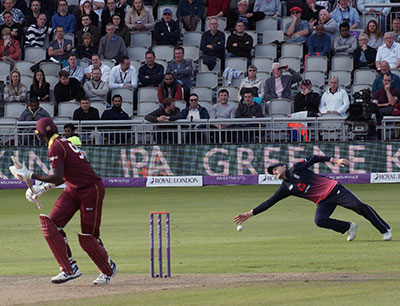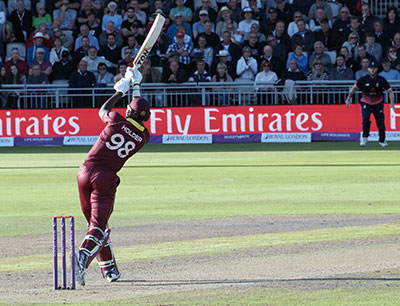 Powell hits a six off Plunkett
Mohammed is caught by Hales off Rashid for 18
Holder edges Woakes for 4
Holder drives Willey for 4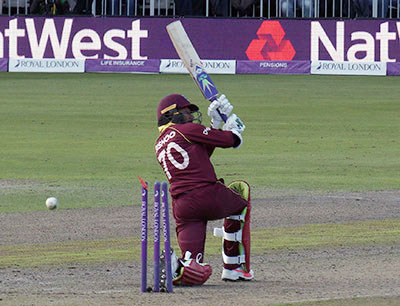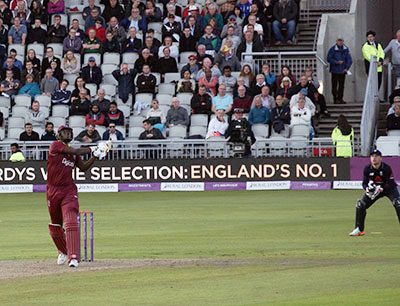 Bishoo is bowled by Willey for 5 - 8 for 187
Holder skies a four over the keeper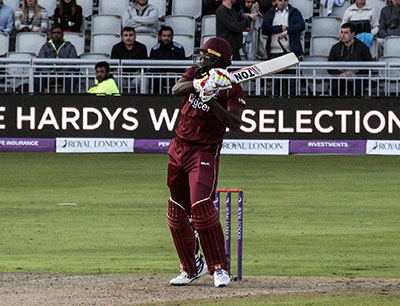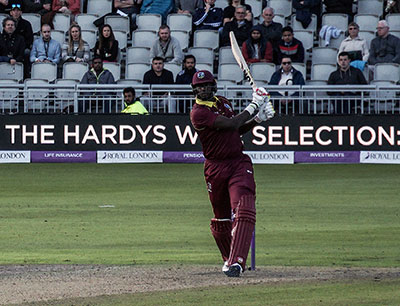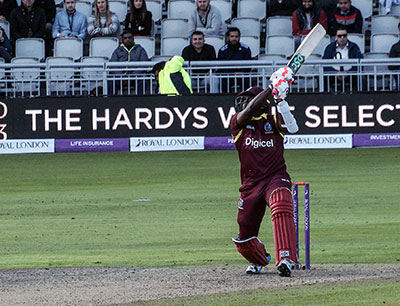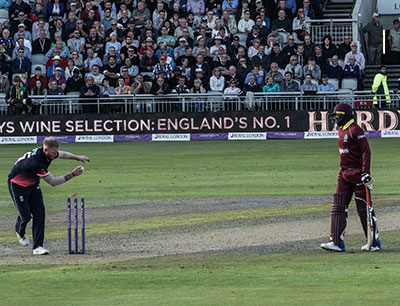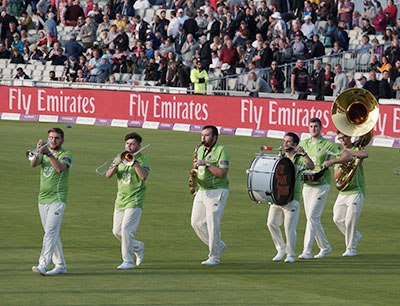 Another 4 for Holder in the last over
Taylor skies a ball from Stokes and is caught by Buttler with one ball to go
Stokes whips off the bails but the batsman is in and West Indies finish on 204 in the 42 overs
We had some entertainment during the interval and there were a couple of chaps taller than Holder!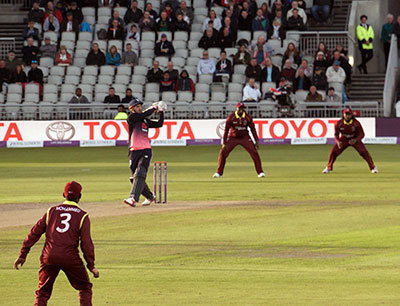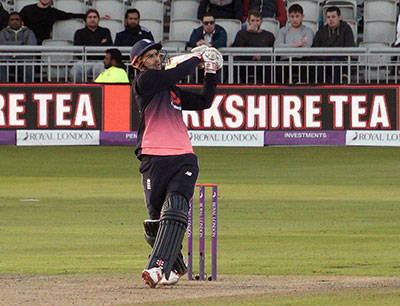 Hales hits another 4 off Taylor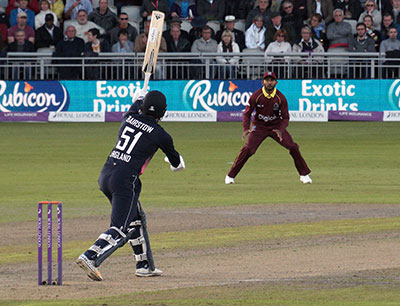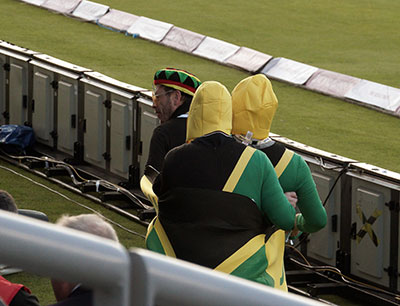 Bairstow hits Holder to the boundary
Strange creatures try to move near the sight screen but are turned back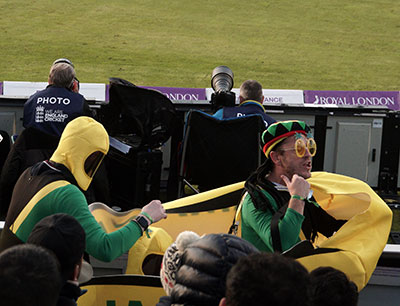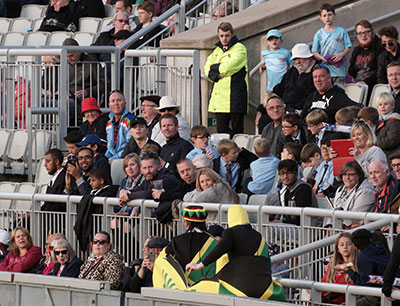 They had a moan and changed direction!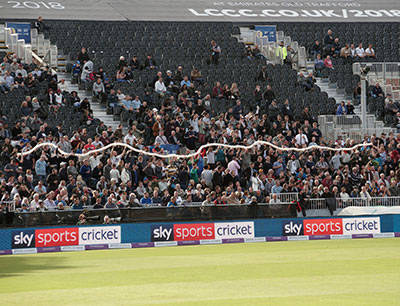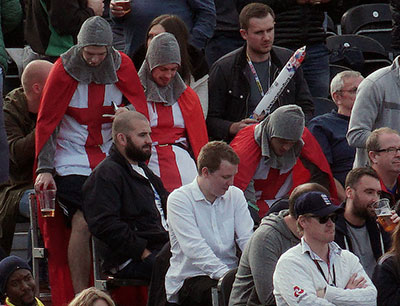 A good cup chain in the crowd but not too many people dressing up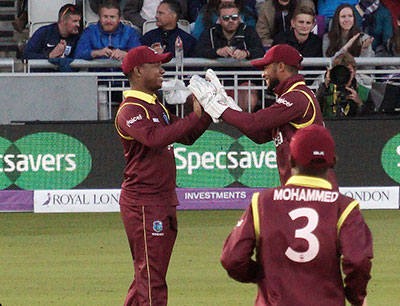 Hales is caught by Lewis off Taylor for 19 with the score on 31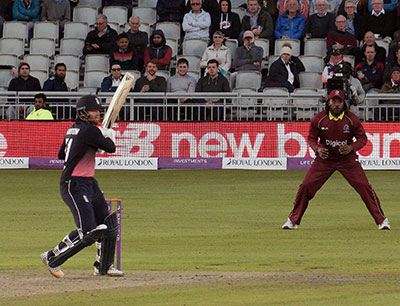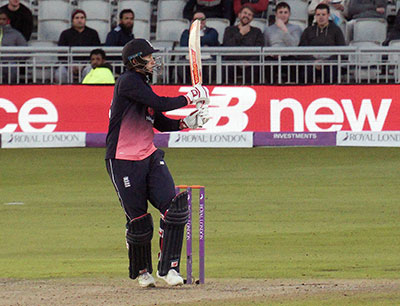 Bairstow hits Taylor for 2
Root pulls Taylor to the boundary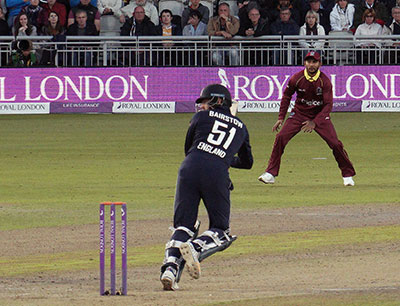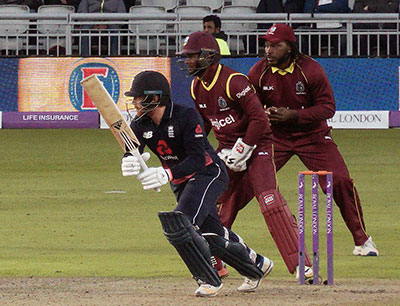 Bairstow brings the 50 up with a four off Williams
Bairstow drives Nurse for 4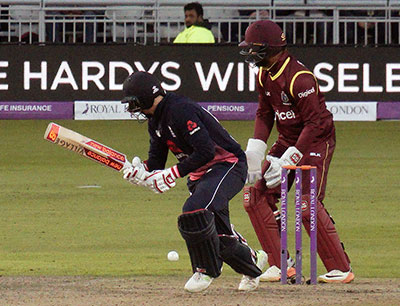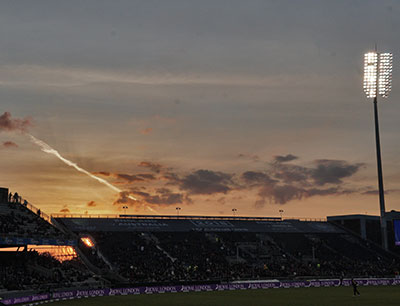 Root reverse sweeps Nurse for 4
The floodlights are on as the sun goes down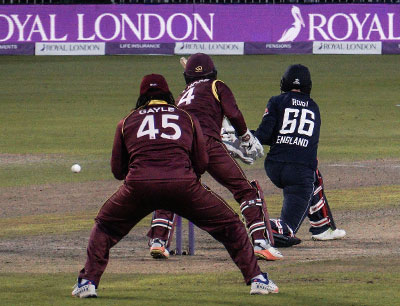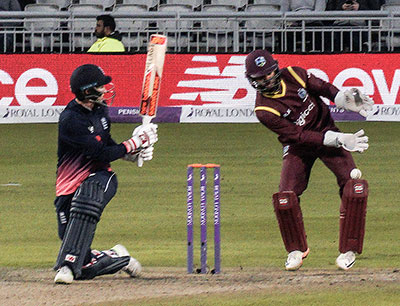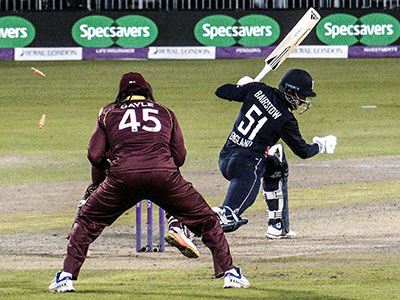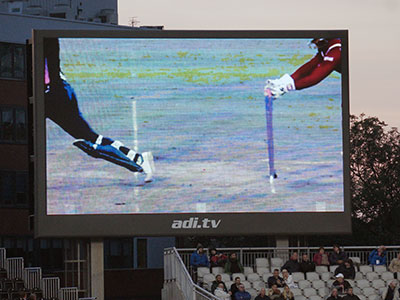 A stumping failed as Bairstow had a foot behind the crease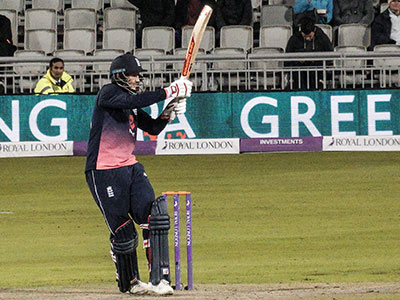 Bairstow hits Bishoo for 4
Root reaches 50 with 2 off taylor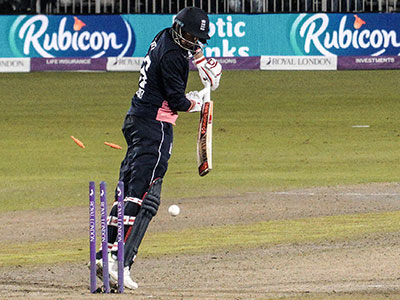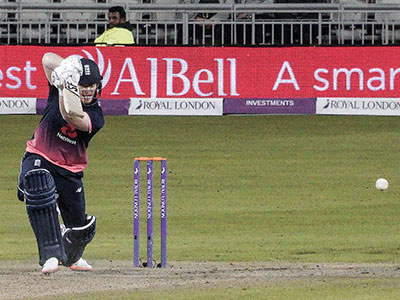 Root is bowled by Williams for 54 with the score
on 156
Morgan drives Taylor to the boundary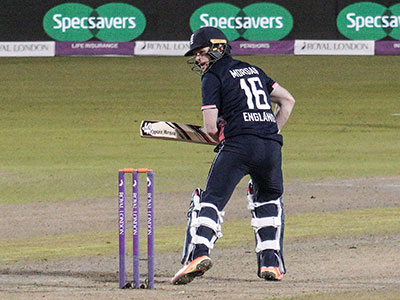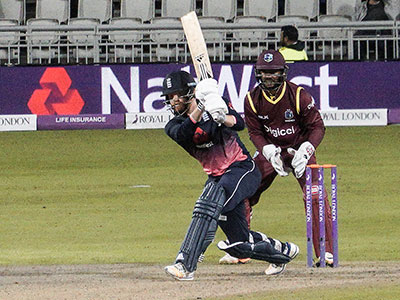 Morgan is caught behind off Williams for 10
Bairstow drives Williams for 4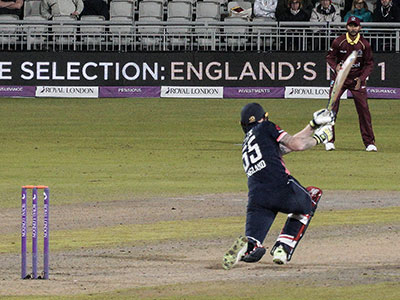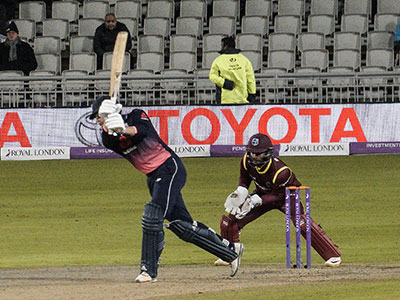 Stokes hits Williams for six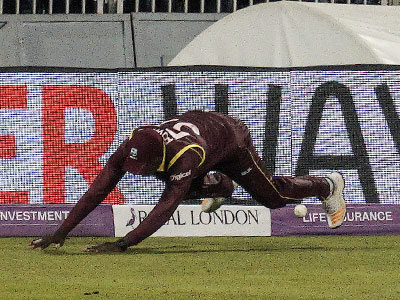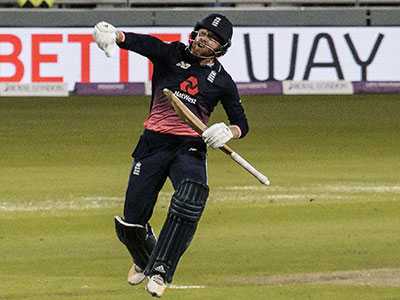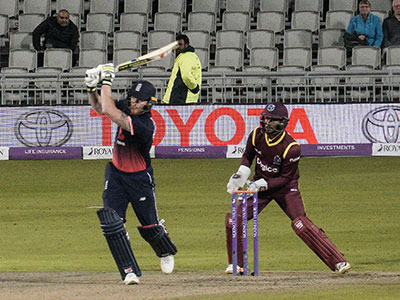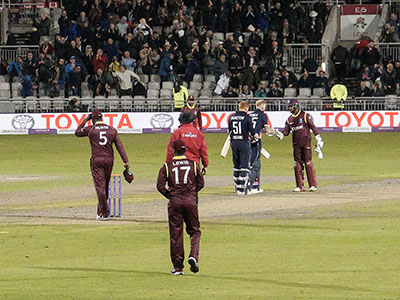 ...and Powell prevents a boundary but Bairstow completes his 100 and celebrates
Stokes belts a six and it's game over - England winning by 7 wickets off 30 overs