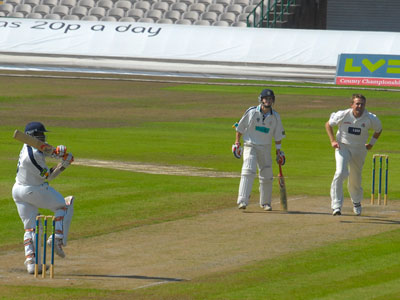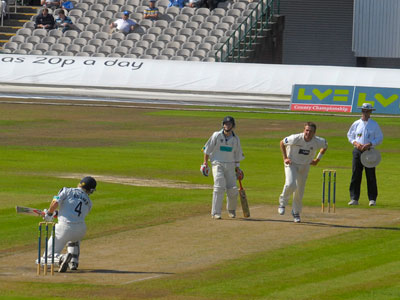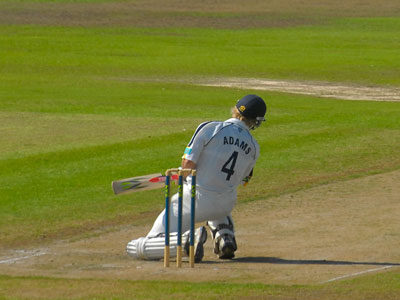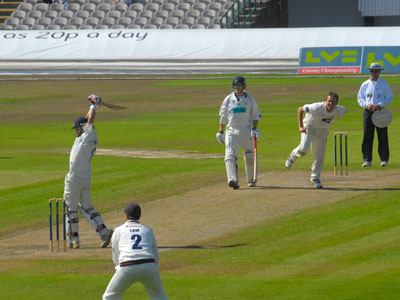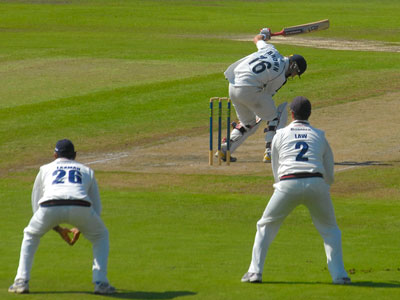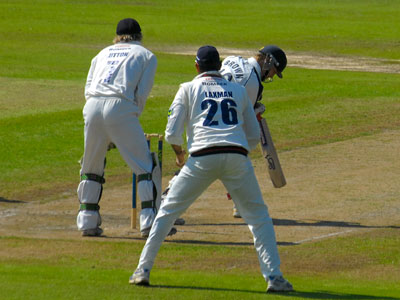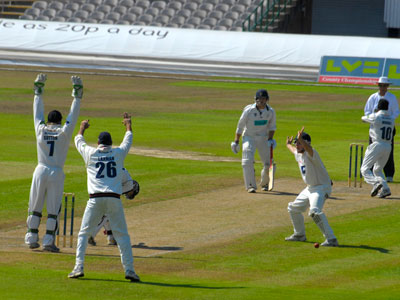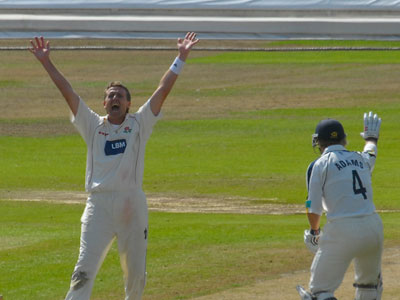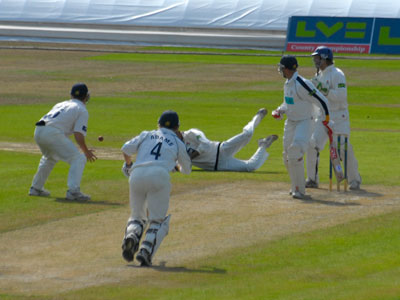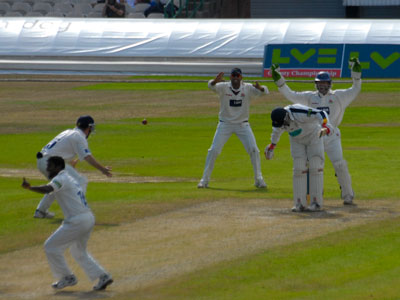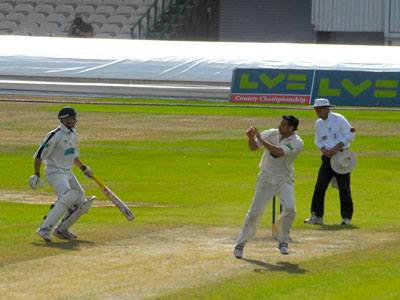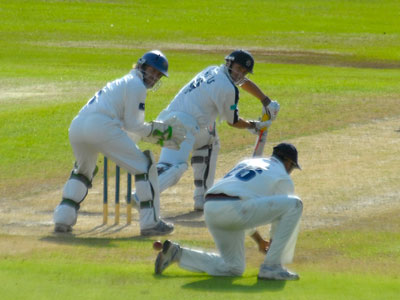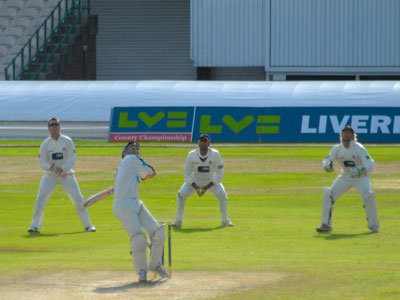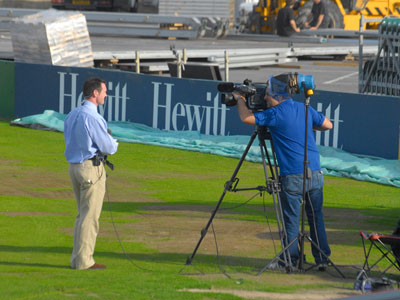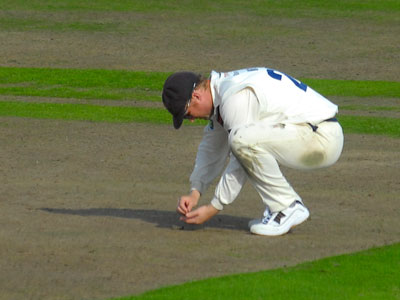 Lancashire v Hampshire August 21 2007
LV County Championship Day 2
A wet outfield a result of the recent heavy rain and after effects from the pop concert prevented any play on the first day Chilton once again lost the toss and Hampshire decided to bat. Click on an image for a larger version.
Carberry pulls Cork for 4
Cork gets his revenge as he has Carberry caught behind for 16. Hampshire 30 for 1
Adams was welcomed to the crease by a barrage of short pitched balls by Dominic Cork and he had to take evasive action
Then it was Browns turn to get the treatment from Cork
However Brown survived until Muralitharan came on and after struggling for a short while he was given out leg before for 29 when the score was 79
Dominic Cork has a typical lbw appeal turned down
Crawley edges past Laxman
Adams about to be run out for 63 with Hampshire on 153 . It was very close.
Muralitharan traps ex Lancs player Crawley right in front of his stumps at 187. Crawley made 47
The ball hit by Lumb evades the clutches of Mahmood and the umpire takes evasive action
Pothas prods forward to Muralitharan

Lumb is in trouble against Chapple
Pothas mishooks Mahmood and is caught by Sutton for 27. Hampshire 5 for 245
While the Sky TV crew are busy are doing their late afternoon report Keedy looks for souvenirs left after the pop concert
The worn patch at the Stretford end that has caused all the controversy. The excessive rainfall , lack of good drainage and results of the seating for the pop concert has given Old Trafford a nick name that was often given their football neighbours ground - The Swamp!
This game ended in a draw Hampshire ending the day on 311 for 8